Bride Slippers- Which Are Stylish and Comfortable, to Make Your Big Day, Even More, Picture Perfect
Elegant, stylish yet comfortable? Are you looking for bride slippers that go well with your wedding attire, make you stand out without being a source of agony? Choose something that makes you feel comfortable yet confident at the same time.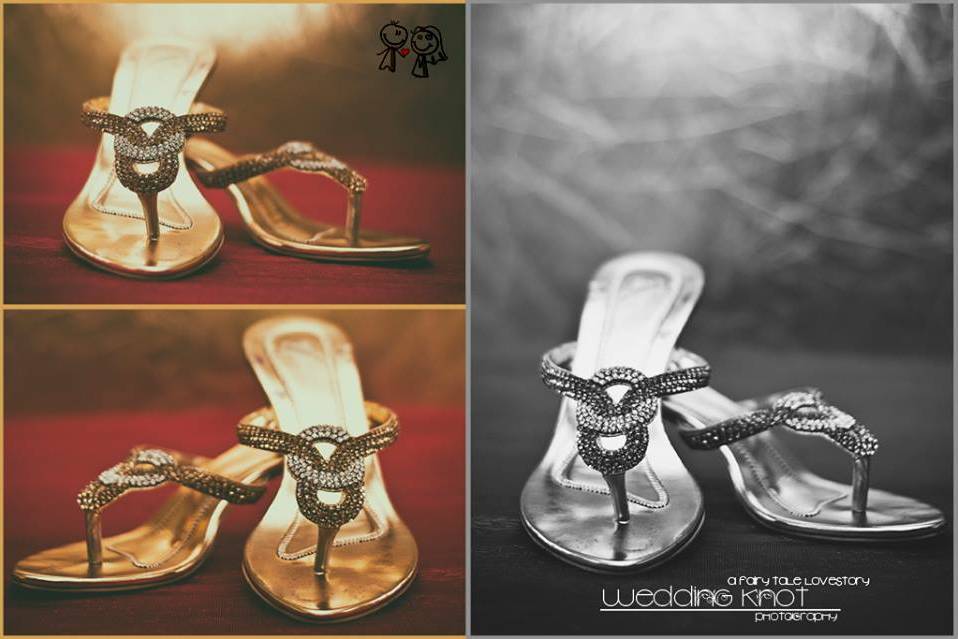 Among the entire wedding attire, the one thing that often goes unnoticed is the bridal footwear. However, it's something that should be given utmost importance because you have to stand in them for long hours. Hence, it is important to pick a pair that provides you comfort without enduring any pain. Whatever you choose, it has to be classy and not something that gives you additional discomfort. You need to tread carefully because you have to find the perfect balance between comfort and style. One footwear that effortlessly brings these elements together is bride slippers.
Go for the Heels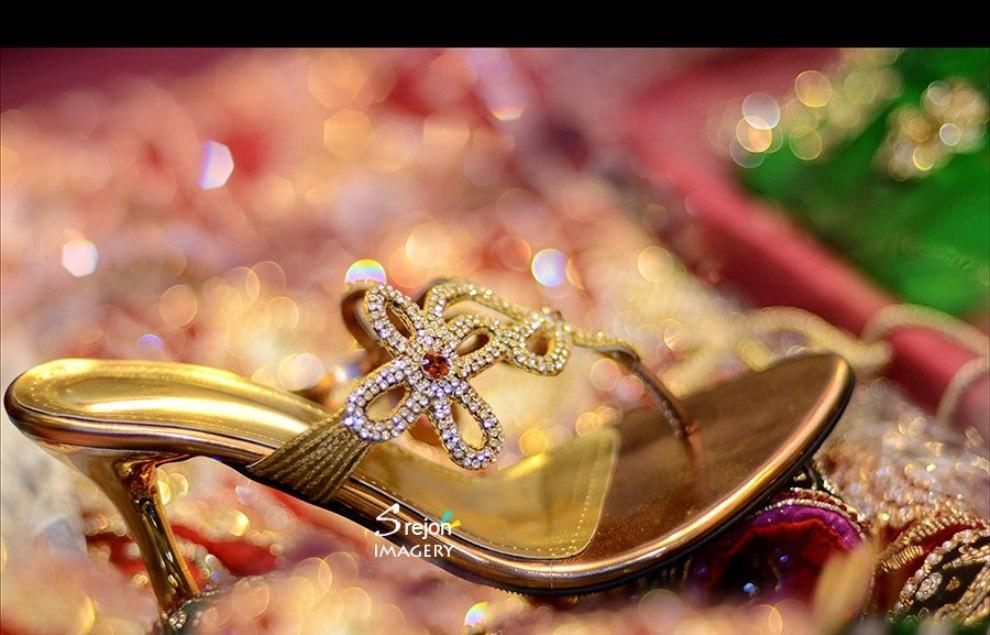 Everyone wants to enjoy their wedding day because it is a once-in-a-lifetime event. When appearance matters, staying cool and comfortable is the top priority. So do you want to spoil your day just because of uncomfortable bride slippers? It is the most important thing as you have to wear it for the entire day. There are many styles available which can provide you comfort without compromising on style, such as-
Platform heels: These types of bride slippers let your foot to rest easy and evenly and provide you with a more comfortable pitch. You can walk around as much as you want without feeling any pain.
Kitten heels: Now if you want heels that can offer a comfortable yet stylish look, then kitten heels are ideal for you. They have the right amount of shine with a hint of a golden or silver silhouette. You can really make a statement with this stunning pair of bride slippers.
Beaded Pump heels: Can you imagine a bridal shoe without shine. Try beaded pumps that are usually wider between 2 to 3 inches and add the right amount of comfort you needed. When you will take the first step as a bride, these glamorous pair of bride slippers will catch everyone's attention.
Peep toe heels: Peep toes come in all sizes, but it is unanimously agreed that the higher the heels, better the look. Paint your nails to make them pop, as your toes peep from the front of these bride slippers.
Cone heels: These shoes are wider at the sole and narrower at the base and look just like ice cream cones. You can still achieve the function of stabilization without compromising the elegant look.
Try comfy and stylish flats if you cannot handle heels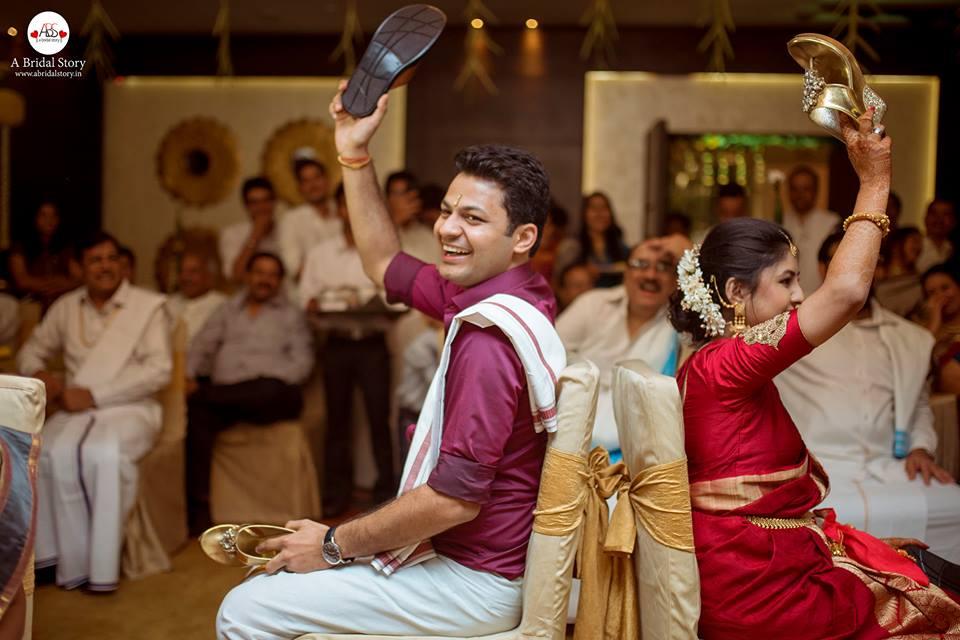 High heels are gorgeous but these are not for everyone. Since you don't want to break your ankles or to endure any pain, then just arrive in comfy flats in the venue. Flat bride slippers are not only comfortable but also very classy. The bride can walk and even run in them easily. These are embellished with studs and sequins and look absolutely stunning.
Even the vintage slippers are very comfortable and come mostly in white and silver colour. Such strapped shoes are seen with the shine of beads and diamond.
Choose the best slipper to flaunt on your sangeet ceremony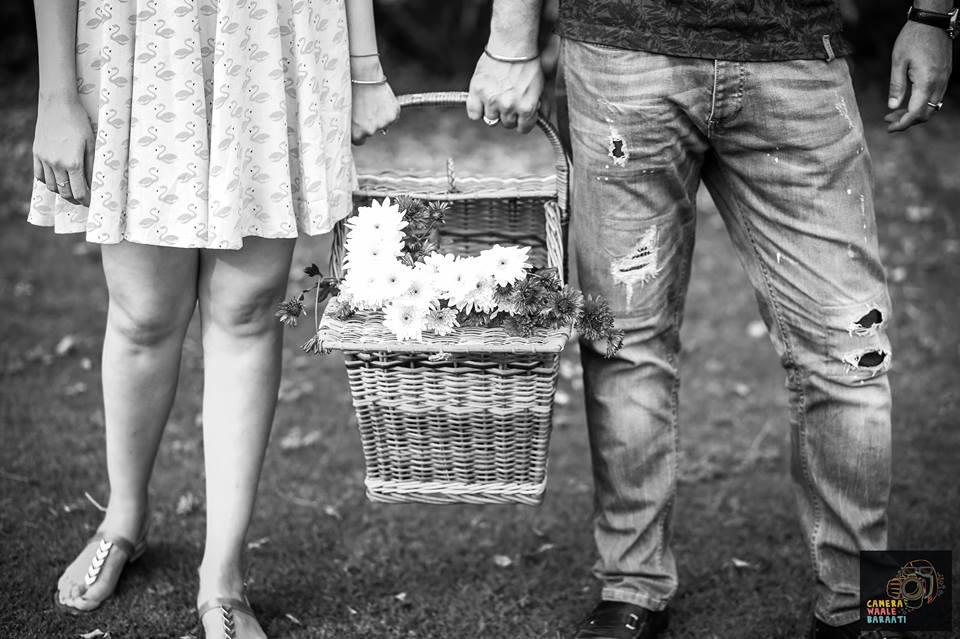 For the bride-to-be, Sangeet is the most important function before your big day. You are the centre of attraction of the night so it is your utmost necessity to pick up something which is very comfortable to wear. Choose an alternative to those fabulous, but painful heels.
Dainty flats: If you are someone who doesn't like too much happening on the top of your bridal slippers. Then these dainty designs are meant for you only. Sequinned with beautiful stone and pearl detailing, all the eyes are going to be on you.
Kolhapuri wedges: Giving up on high heels is simply not an option for you. Try Kolhapuri wedge heels that never go out of fashion. These shoes look ethnic and great for your sangeet evening.
Ways to get pretty feet before the wedding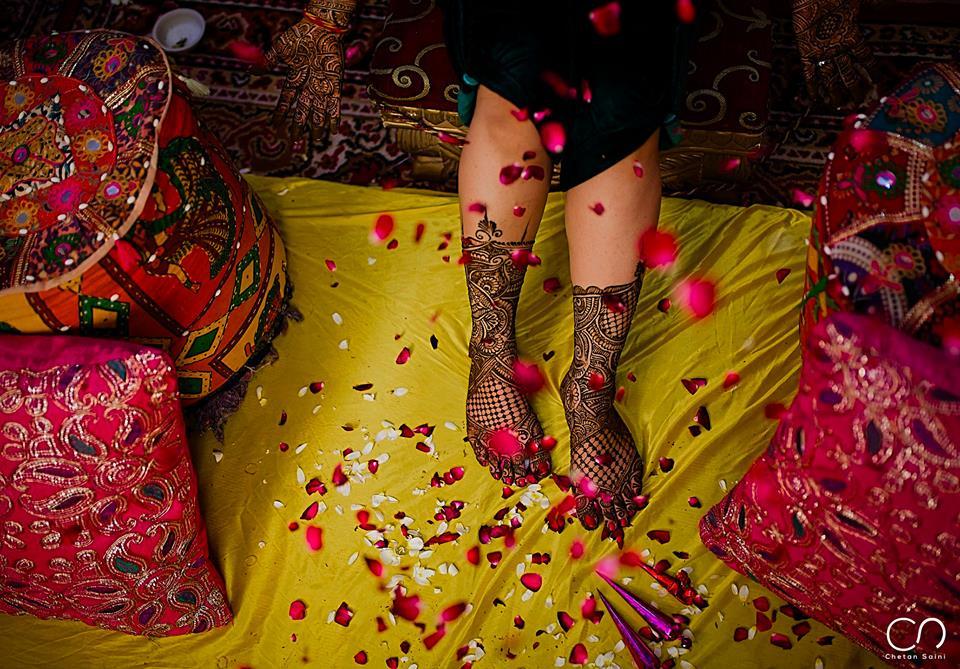 Amidst all those beauty regimes, pampering your feet is the most important aspect that bride-to-be tends to miss out before marriage. Here are some easy tips listed below to bring your attention to your feet. Follow these indispensable options to flaunt your soft and smooth feet at your wedding.
Exfoliate your skin: Exfoliation is essential to get rid of dead cells. Use a good scrub mixed with coconut oil. Rub it well on your feet for a good amount of time and then wash it.
Moisturize your feet: To treat cracked heels, don't forget to moisturize your feet daily with body lotion or heel repair cream.
Lighten dark spots: To remove tanning and black spots, massage your feet with yoghurt or potato juice and leave for 10-15 minutes. Then wash your feet with lukewarm water.
Pedicure: If you are running out of time, just book pedicure sessions in a trusted salon. Professionals will help you to clean the crevices and get dirt free trimmed nails. Say hello to your healthy, breathing feet.
While choosing your bridal footwear for the wedding, the most important thing to consider is comfort. Find a stunning pair of bride slippers that compliment your bridal attire too.
Do you have any nifty hacks you use to make you stylish footwear comfortable? Share with us in the comments below.