Stunning Bride Getting Ready Photos to Get Clicked for Your Wedding Album
Do you want your wedding pose game to be the strongest? Check out 'bride getting ready photos' and pose like a boss while looking your absolute best!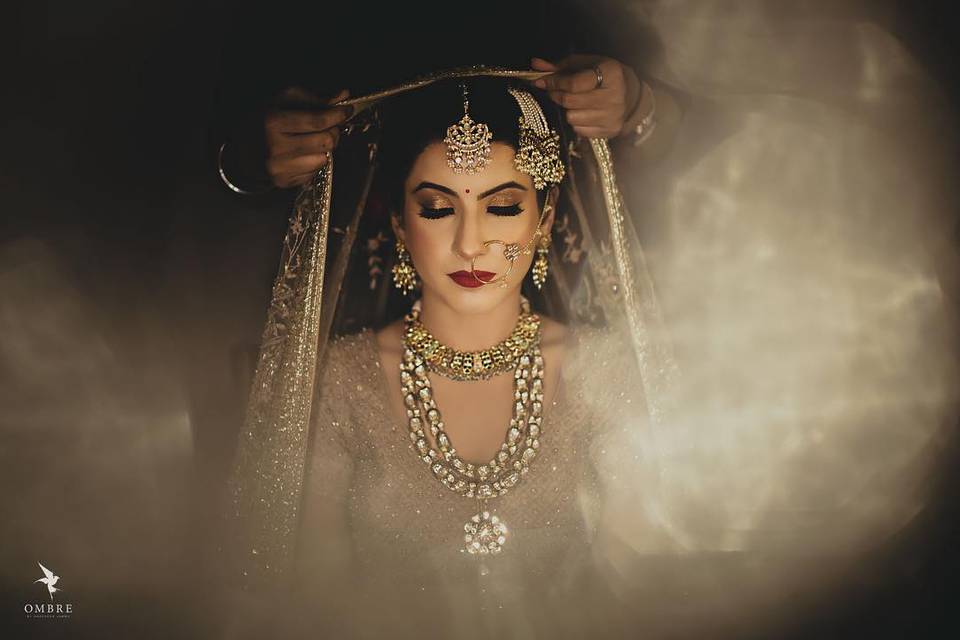 A wedding is one of those moments that do not come multiple times in your life. In most cases, it is just the one time where you actually get to enjoy the privileges of being a bride and be the centre of attention throughout. In such a scenario, the chances of you, the bride, getting clicked are extremely high. We all know how a wedding album is filled with pictures of the bride.
Right from the bride getting ready photos to the Bidai ceremony, a wedding photographer clicks thousands of pictures of you. To get the best pictures, you need to be mindful of looking great at every moment. With that in mind, we are talking about the different bride getting ready photos that the photographer think is worth capturing. You have to be ready and know that every moment is a shot. Try to keep your facial expressions in control and keep it calm and happy. However, not all pictures are candid as the photographer asks you to pose in a certain way to make the picture aesthetical.
Here are some ideas that you can incorporate in your bride getting ready photo collection. Keep them in your mind and ask your photographer to click them in case they forget!
While getting your hair done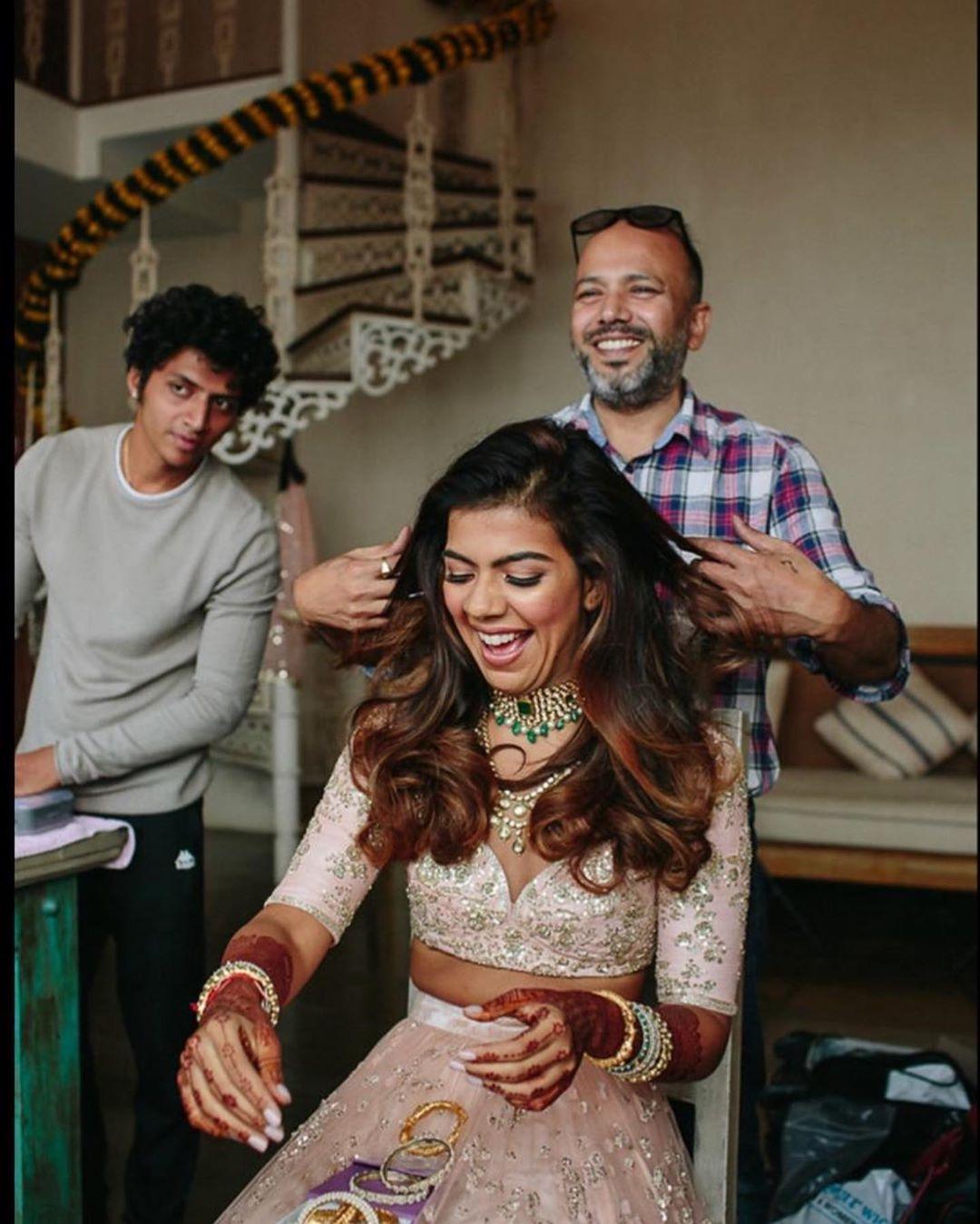 Every bride gets ready in a different way. Most brides do their hair first before anything and therefore it should be definitely included in your collection of the bride getting ready photos. It can be either a picture of you getting your wedding hair along with wearing your accessories. It can also be a picture of you adjusting the flowers on to your hair. The ideas are aplenty in this case.
Show off your bridal swag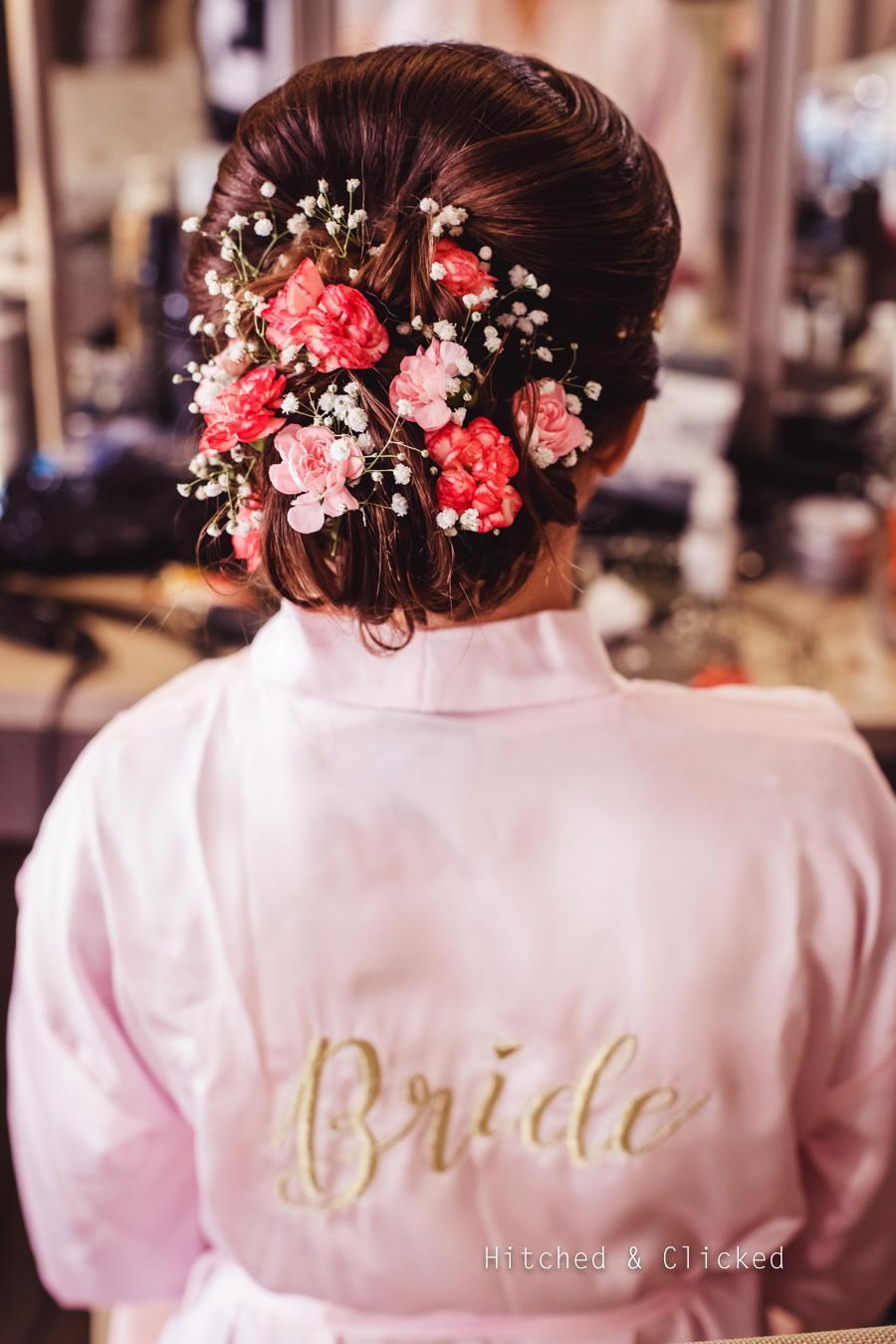 Flaunt your bridal swag wearing bride merchandises like a personalised bathrobe or Dulhan slippers. You can take it whenever you feel like while getting your bridal hairstyle done or wearing your jewellery. If you want, you can take one before and after you are ready.
While wearing your jewellery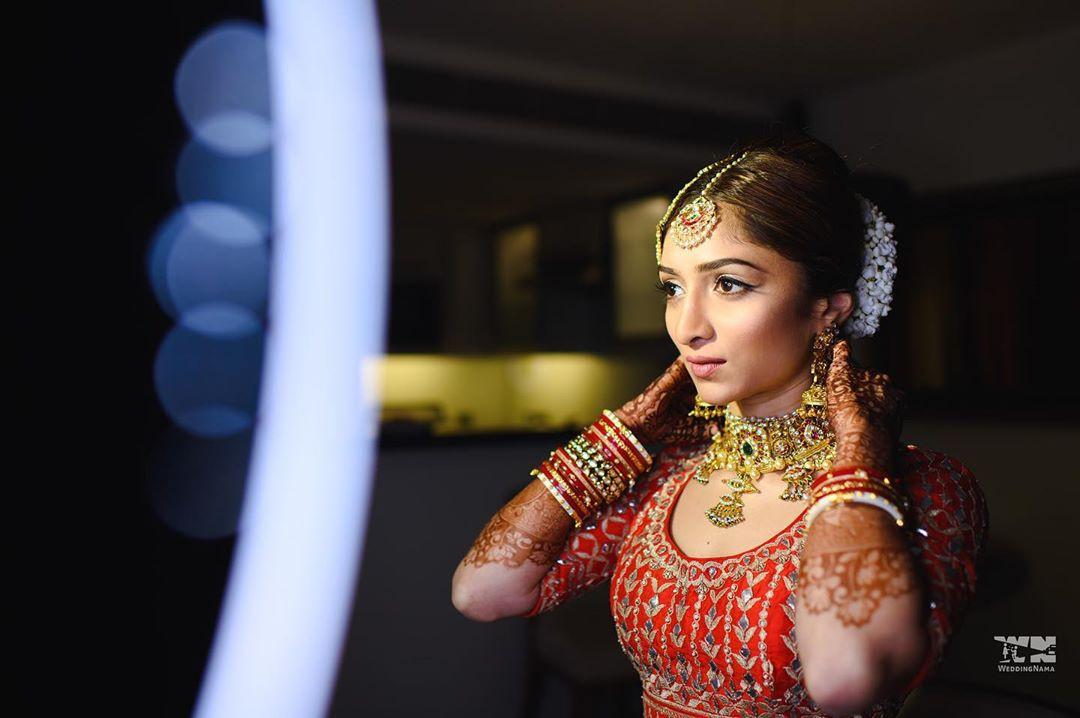 Every bride is donned in jewellery from head to toe. Click a series of pictures while wearing your jewellery. They make for a great bride getting ready photo. It is the best way to show off your jewellery on which you have spent so much time and money!
The famous wearing your earrings shot

The first of many bride getting ready photos while wearing your jewellery can be while you are wearing your earrings. Such a picture comes to be one of the prettiest of the lot.
Adjusting your lehenga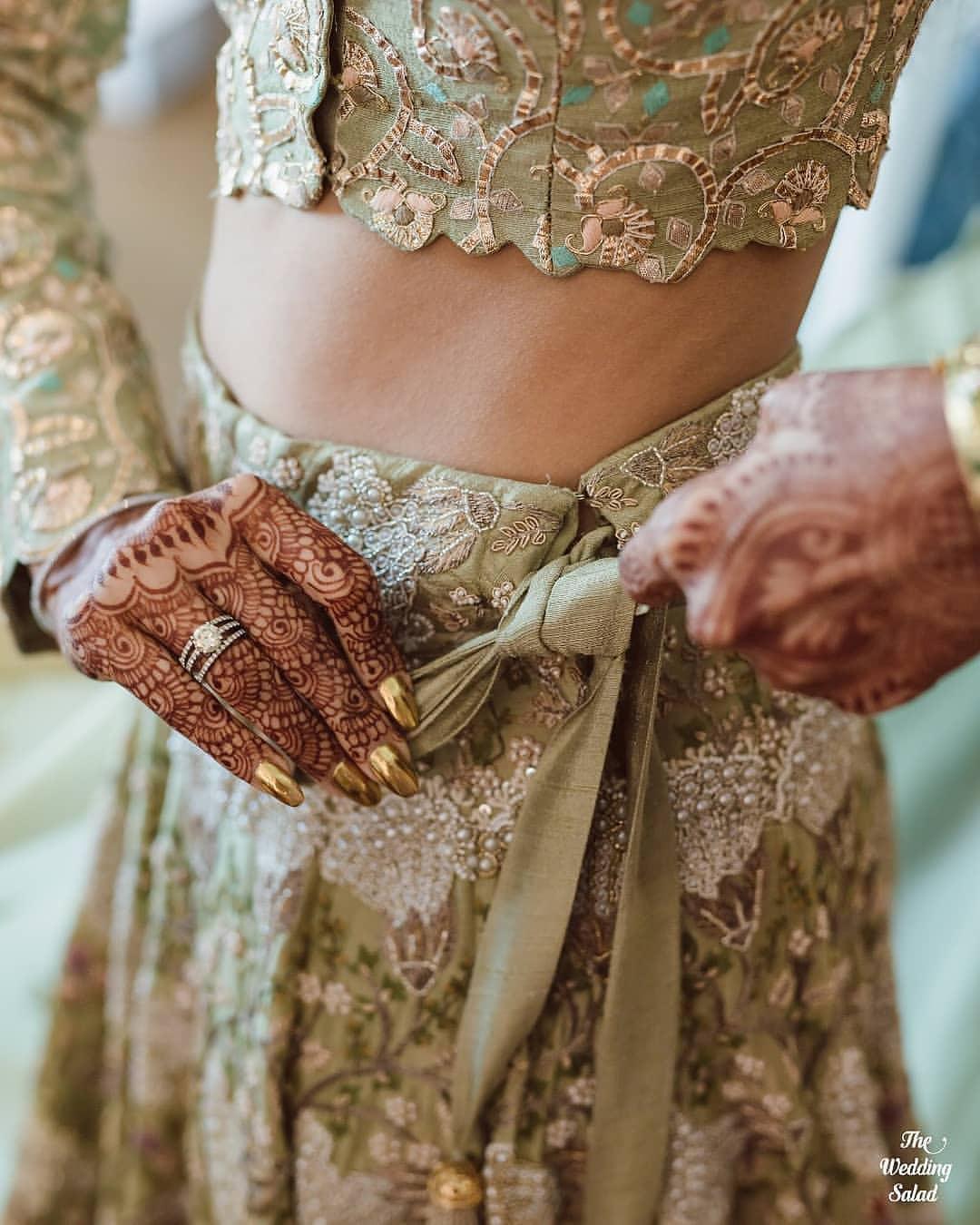 You wouldn't believe how amazing these detailed shots turn out to be. Take for your reference this picture–the simple act of tying the lehenga can turn out to be such a pretty shot. Now that's what you call a spot on bride getting ready photo.
Draping the dupatta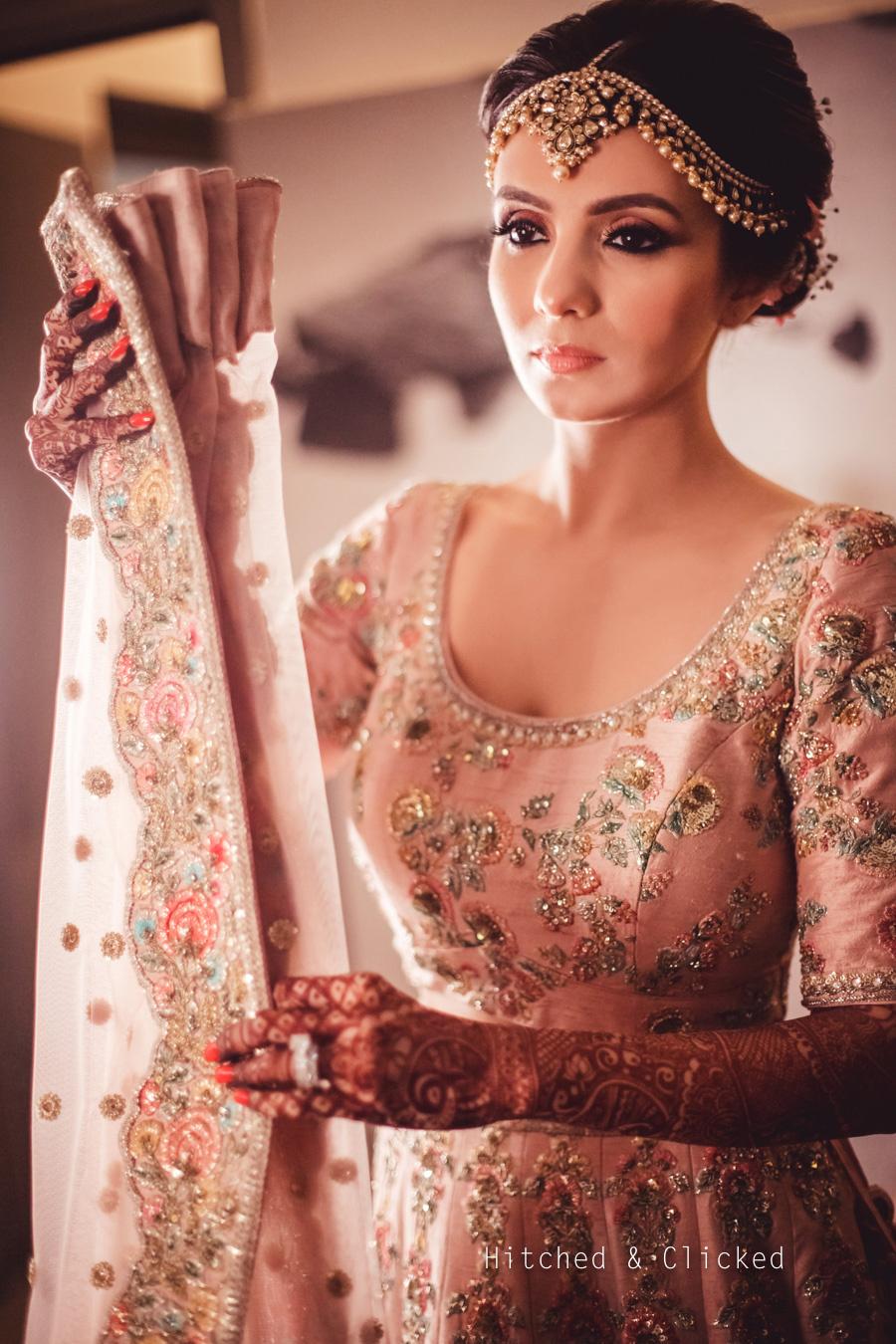 No bride getting ready photo is complete without taking a dupatta draping shot. Your album is incomplete without one such picture. This moment will truly capture your feelings of transforming into a bride.
Clipping your payal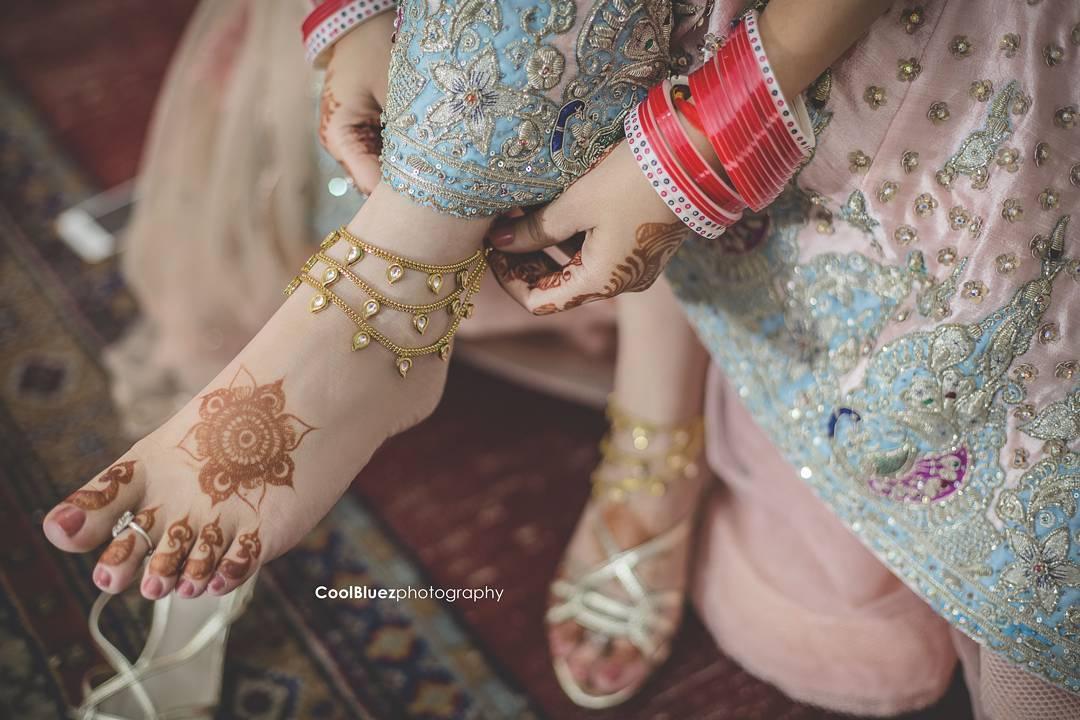 Delicate shots like wearing payal while flaunting your foot mehndi design or bridal chura are also one of most-preserved getting ready photo of brides.
Wearing shoes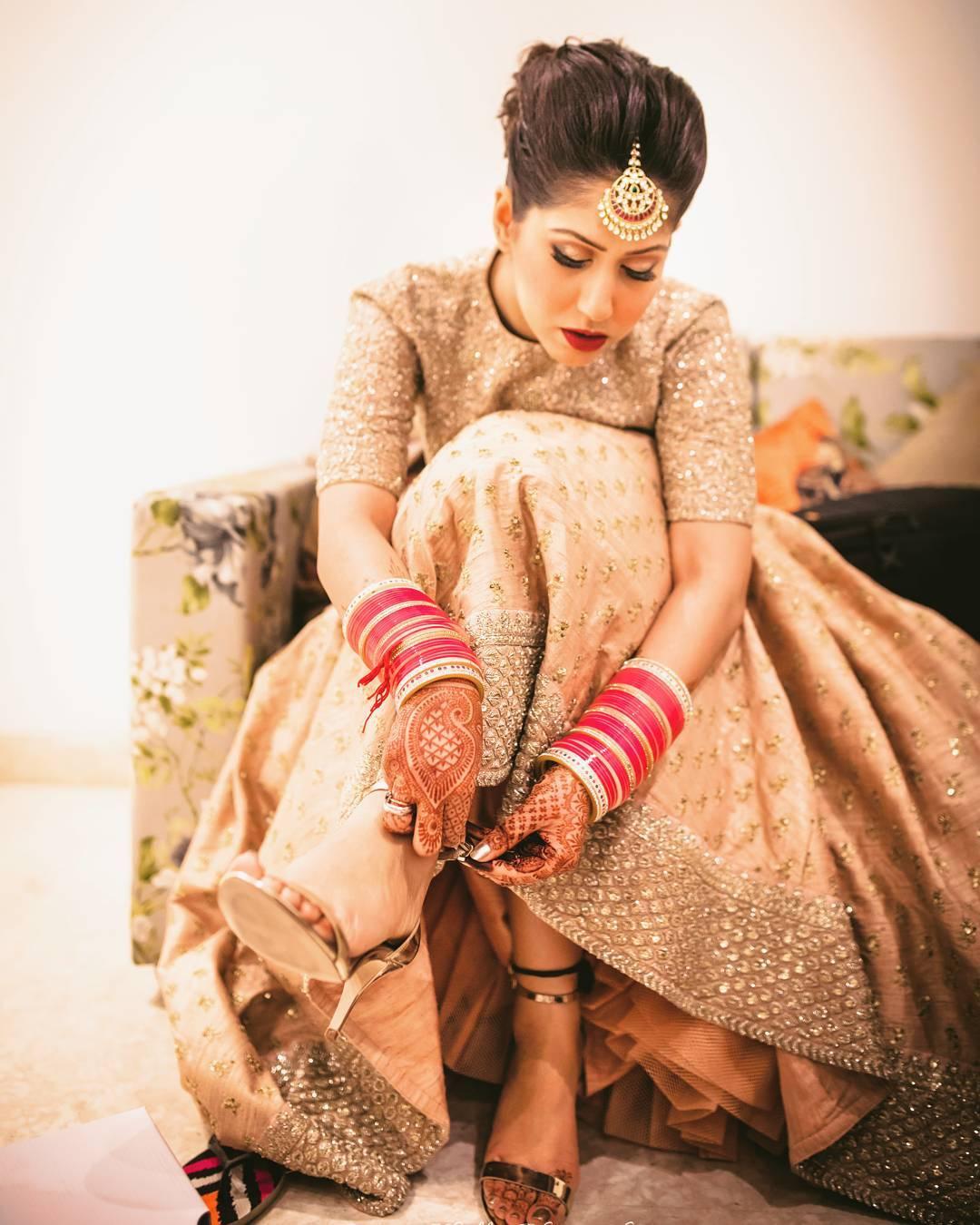 You are almost ready and all the bride getting ready photos are over with only a few things left to click. Firstly, it is time for your shoes! Whether you are wearing flats or heels or sneakers or some other eccentric footwear, this pose is definitely worth being in your wedding album.
Setting your dupatta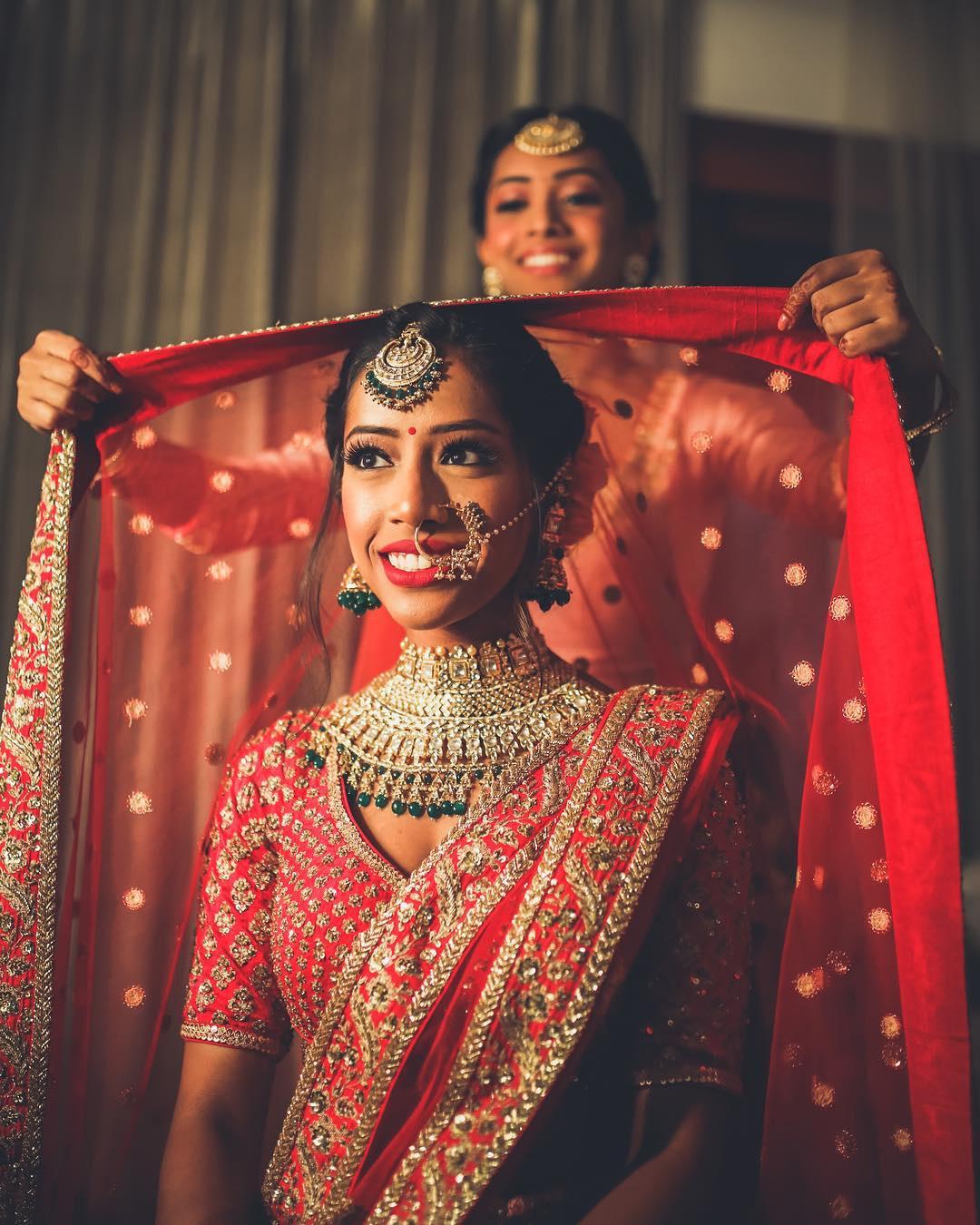 Image Courtesy: Morvi Images
The last photo we say you need while getting ready is when you are setting your dupatta or could be your mom or sister setting it for you. Generally, your stylist or MUA set it up for you. However, you can make this an emotional moment for the camera to get some good bride getting ready photos.
Setting the veil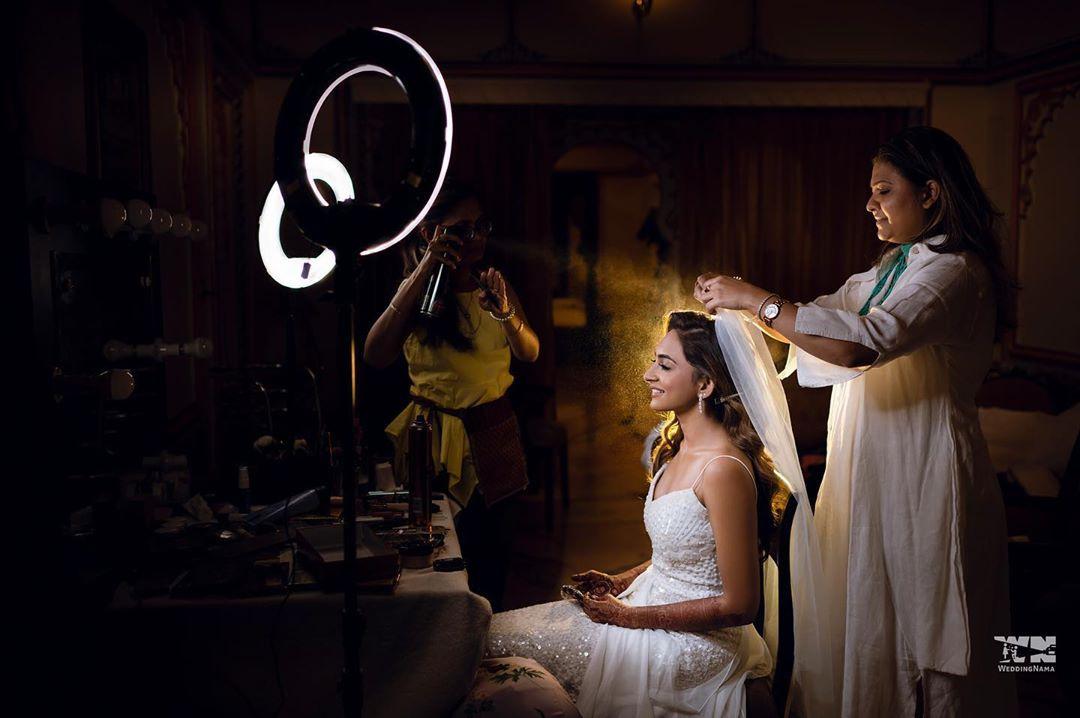 Bridal room stories are worth capturing when talking about bride getting ready photos because what happens in a bridal room stays in a bridal room.
There are two reasons why it is important to get bride getting ready photos clicked. While the first one is to capture all the important moments in the right way and the second is to keep reminding your husband about how long does it to take to get ready!
Get in touch with the some talented photographers and makeup artists available on our website.