9 Bridal Nail Ideas Perfect For The Bride's Beautiful Hands
Everything needs to be perfect from head to toe in your bridal look. These include your nails. Check out these bridal nail ideas perfect for a bride!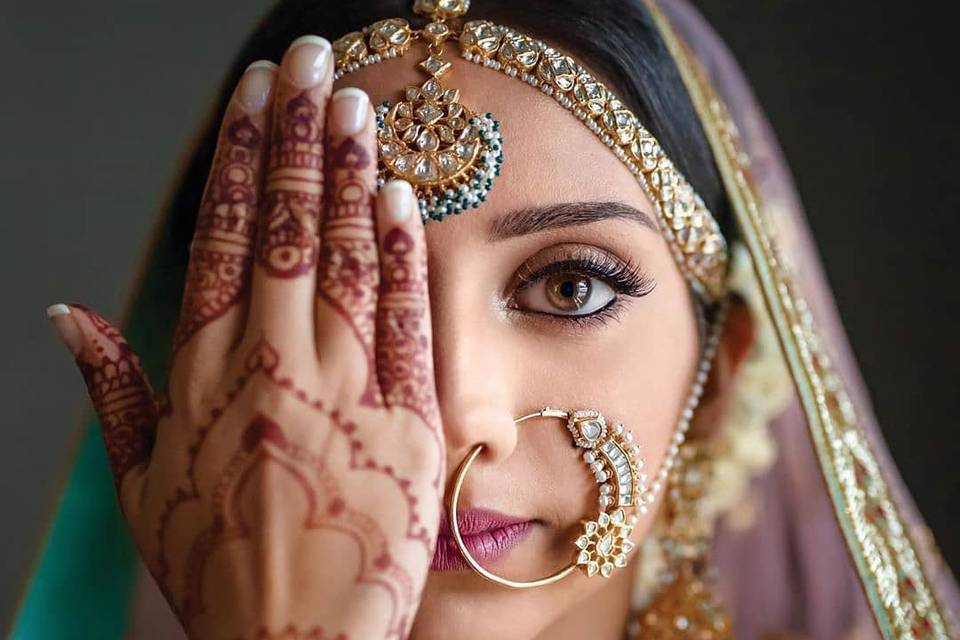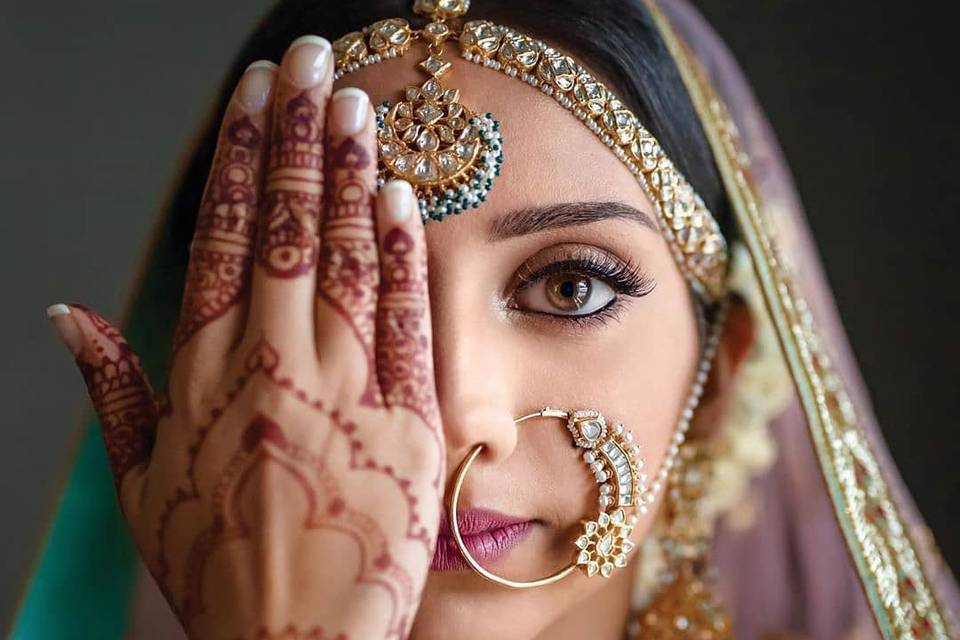 Image courtesy: Sanjay Jogia
All brides look radiant during their wedding celebrations as they are decked up from head to toe in beautiful outfits, jewellery and accessories. But guess what - nails are just as important in completing your look. You should never forget to get them done professionally before your wedding! It is up to you if you want something simple or intricate, but they should look smart and neat.
We have handpicked 9 bridal nail ideas that are very different from each other. You can get them done for different ceremonies like Haldi, Mehndi and reception according to your outfits.
1. Pearl finish chrome nail art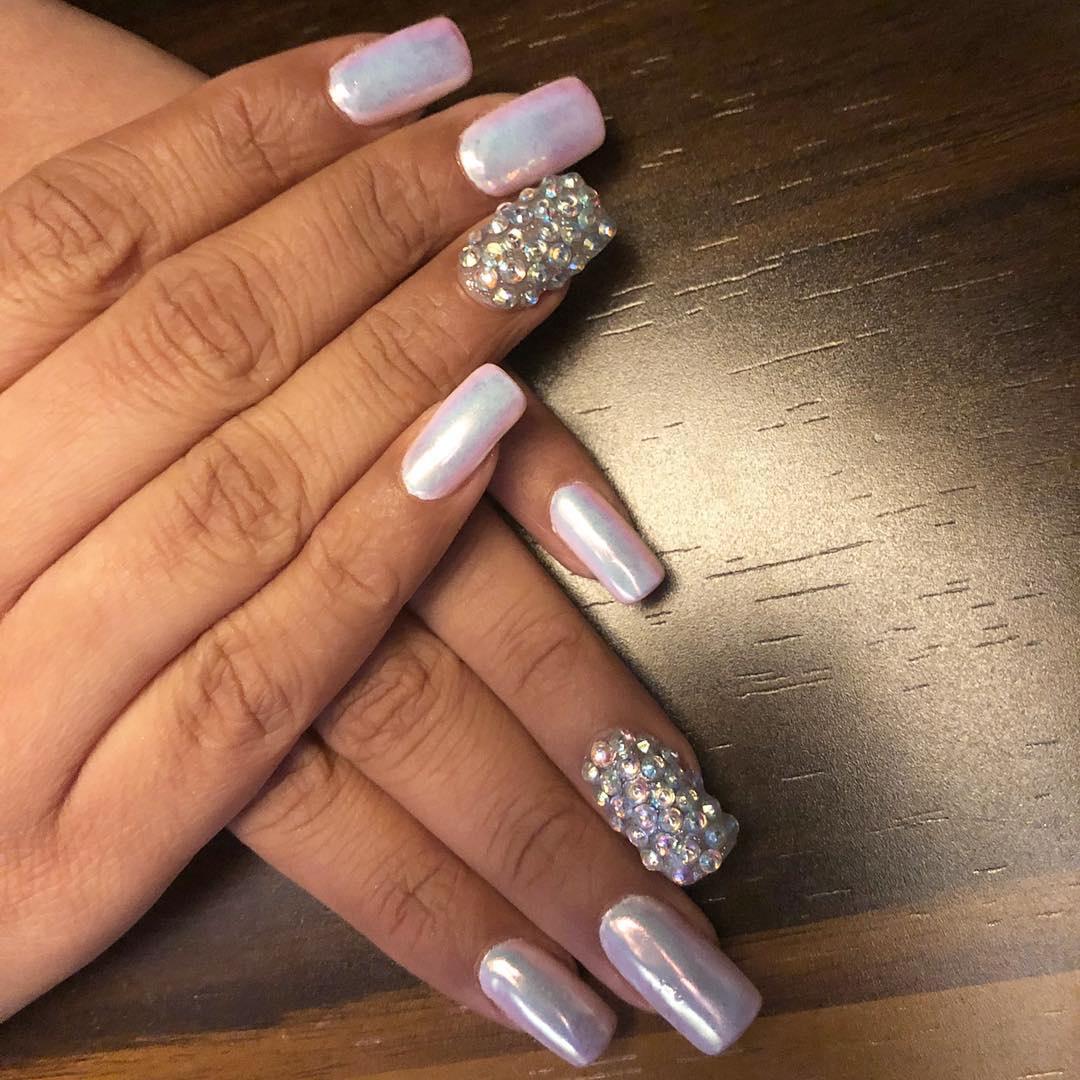 Chrome finish nail art is a style that is very popular right now. The nails shine very brightly and look like a hologram. This chrome art is in a pearl finish which the nails filed to a square shape. To add more bling in the look, you can leave one finger plain on both hands and cover it with studs.
Bridal nail ideas like these are perfect for every occasion in the wedding. You can rock this look with traditional as well as western outfits.
2. Golden foil nail art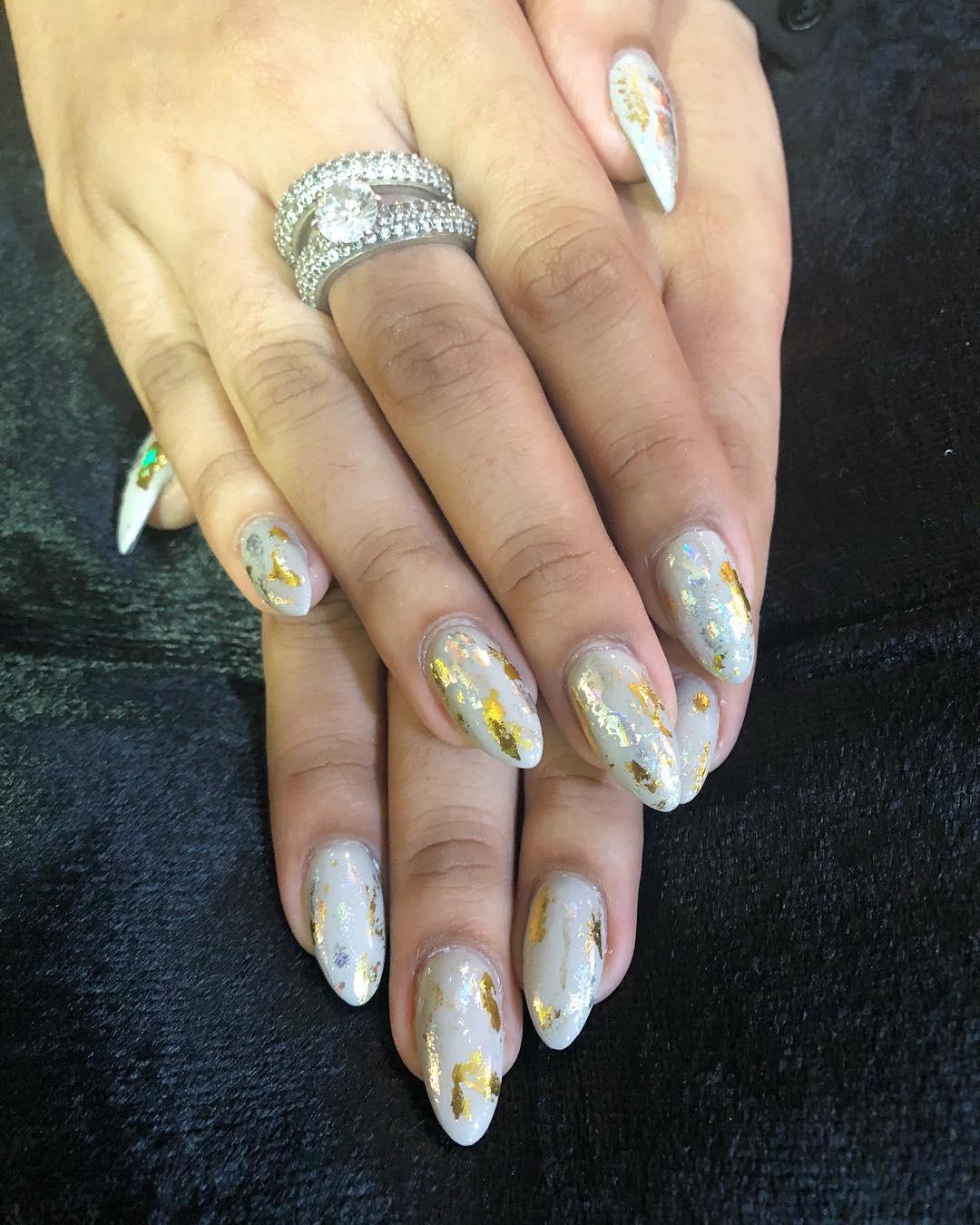 Almond-shaped bridal nail ideas are very popular amongst brides, thanks to its popularity on Instagram.
This golden foil art is one of our favourites. The look is simple and looks very fashionable. The amount of foil work to get is totally up to you and you can even get this foil nail art in different colours like silver, rose gold and many other shades. We love this look for your Cocktail party or Reception.
3. Neon bridal nails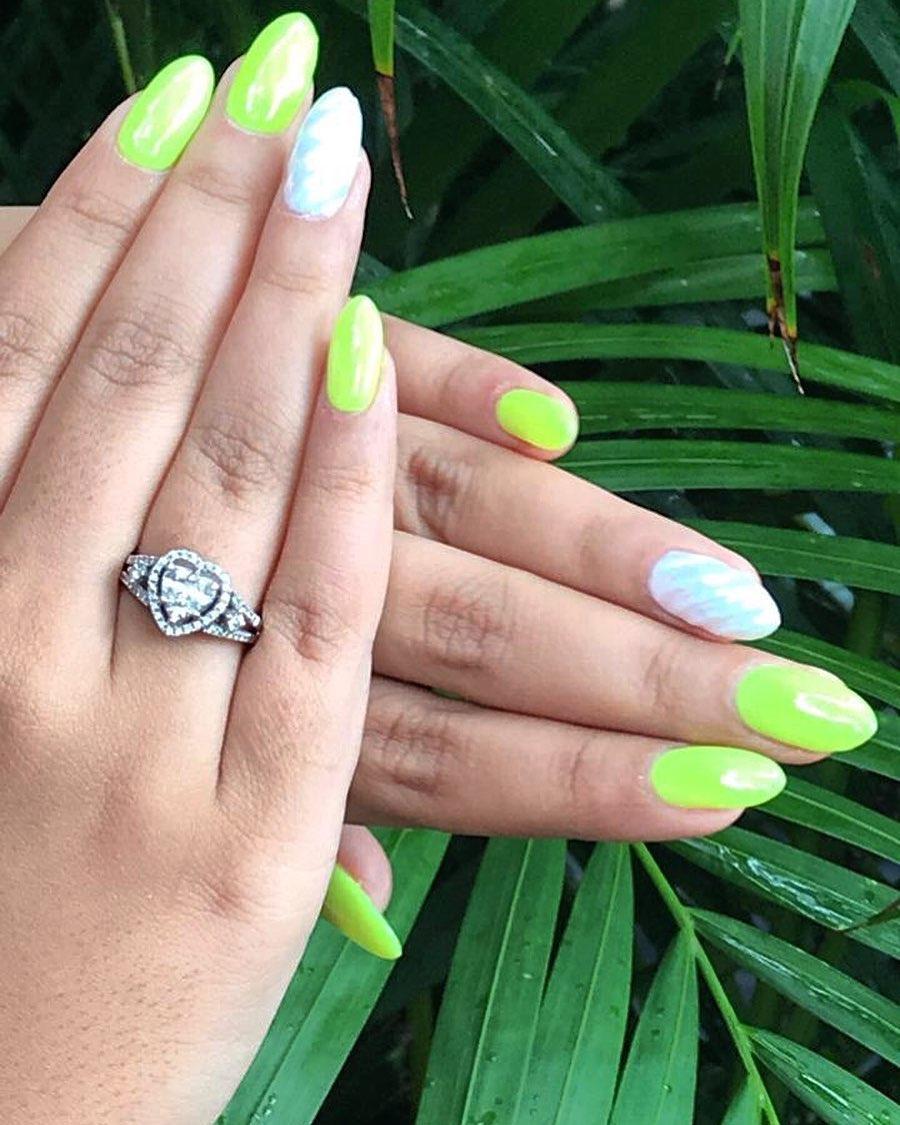 This neon nail art is perfect for your Haldi and Mehndi ceremony. This neon green colour is closest to both, yellow and green and thus, it will work well with your similar coloured outfits. As we said before, almond-shaped bridal nail ideas are a favourite among brides, and we think you all will love this one as well.
4. Brush art with studs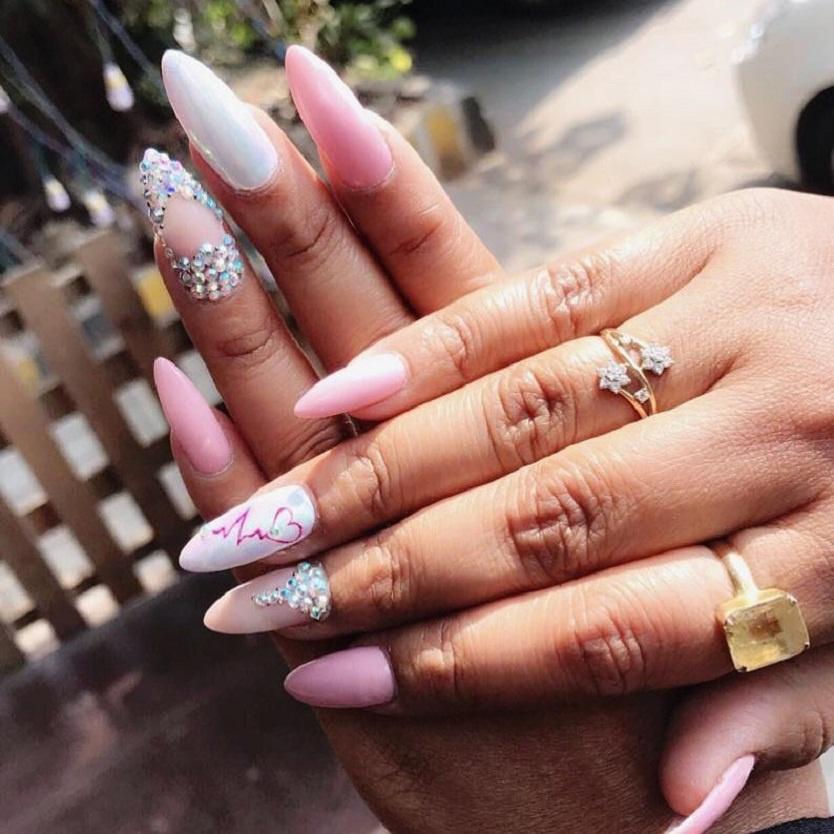 If you are looking for bridal nail ideas with very intricate details, check out these stiletto shaped nails in pink and white. The heartbeat that you see in the picture is brush art. It is a very beautiful form of nail art and requires a lot of attention to detail. To add some glam to this nail art, you can add studs like these in any colour of your choice. You can even get them in colours matching with your outfit.
5. Pink and white 3-D nail art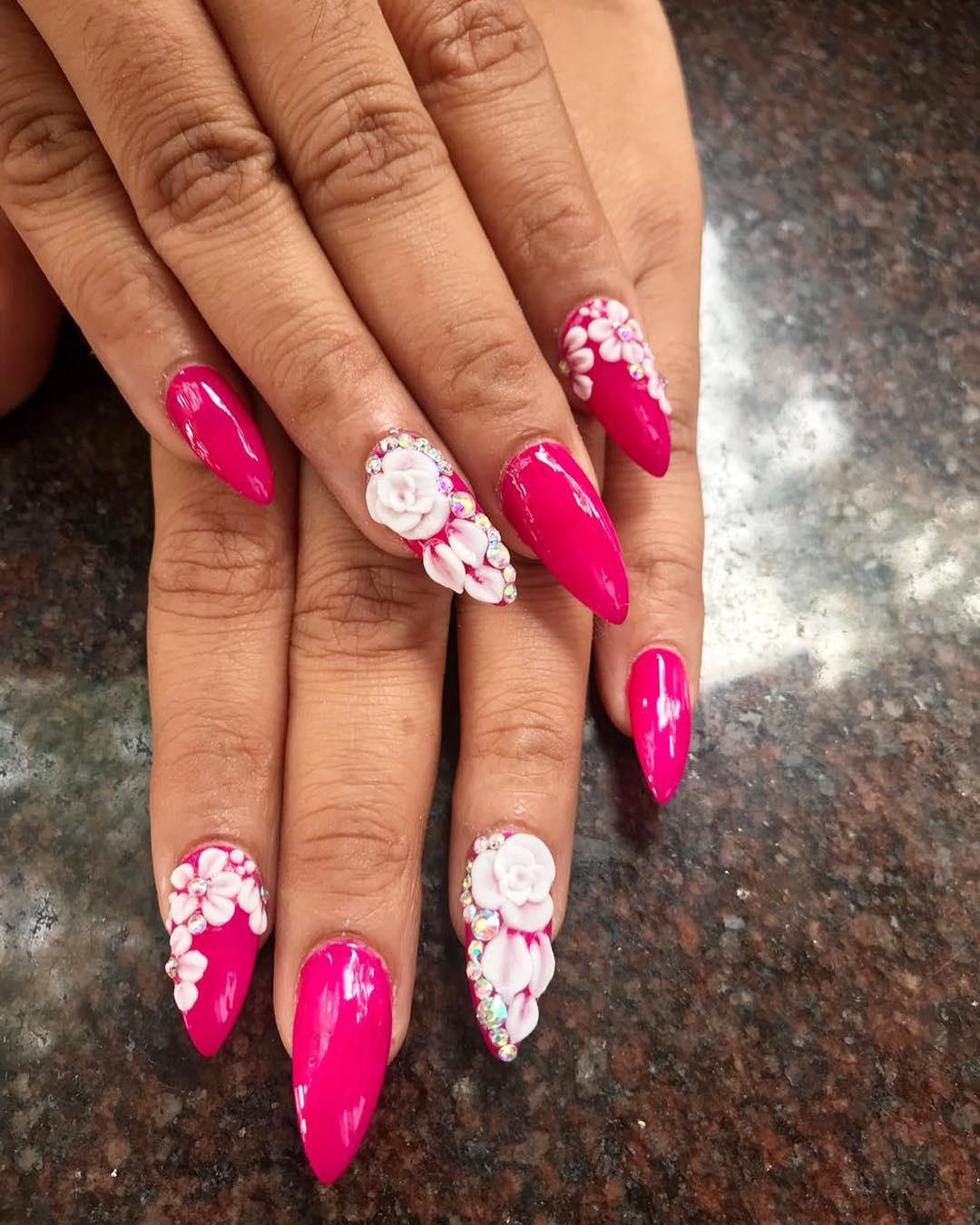 You have probably seen many women with these elaborate nails where many flowers or bags or literally anything is attached to the nail. These types of bridal nail ideas come under the category of 3-D nail art. You can paste any types of shapes or designs on them. For a wedding, we think flowers are the best option. You can take inspiration from this stiletto 3-D nail art.
6. 3D nail art with glitter tips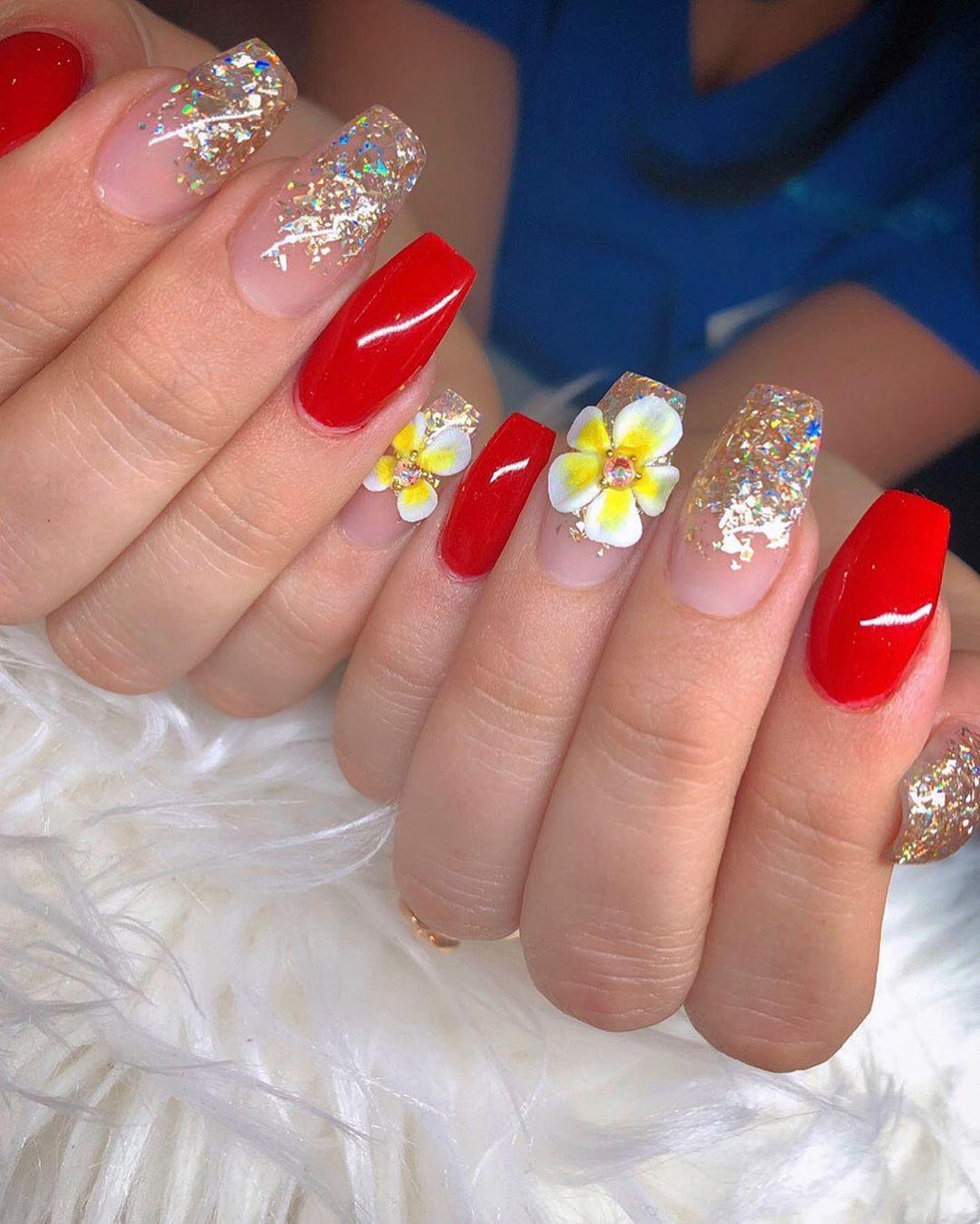 Image courtesy: Oh La La Nails
This is another 3-D nail art option with only a single flower on each hand. To make them more glamorous, you can add glitter tips instead of full glitter nails. The shape of this nail art is called the ballerina shape. These will look beautiful with a red dress on your wedding day.
7. Animal print nail art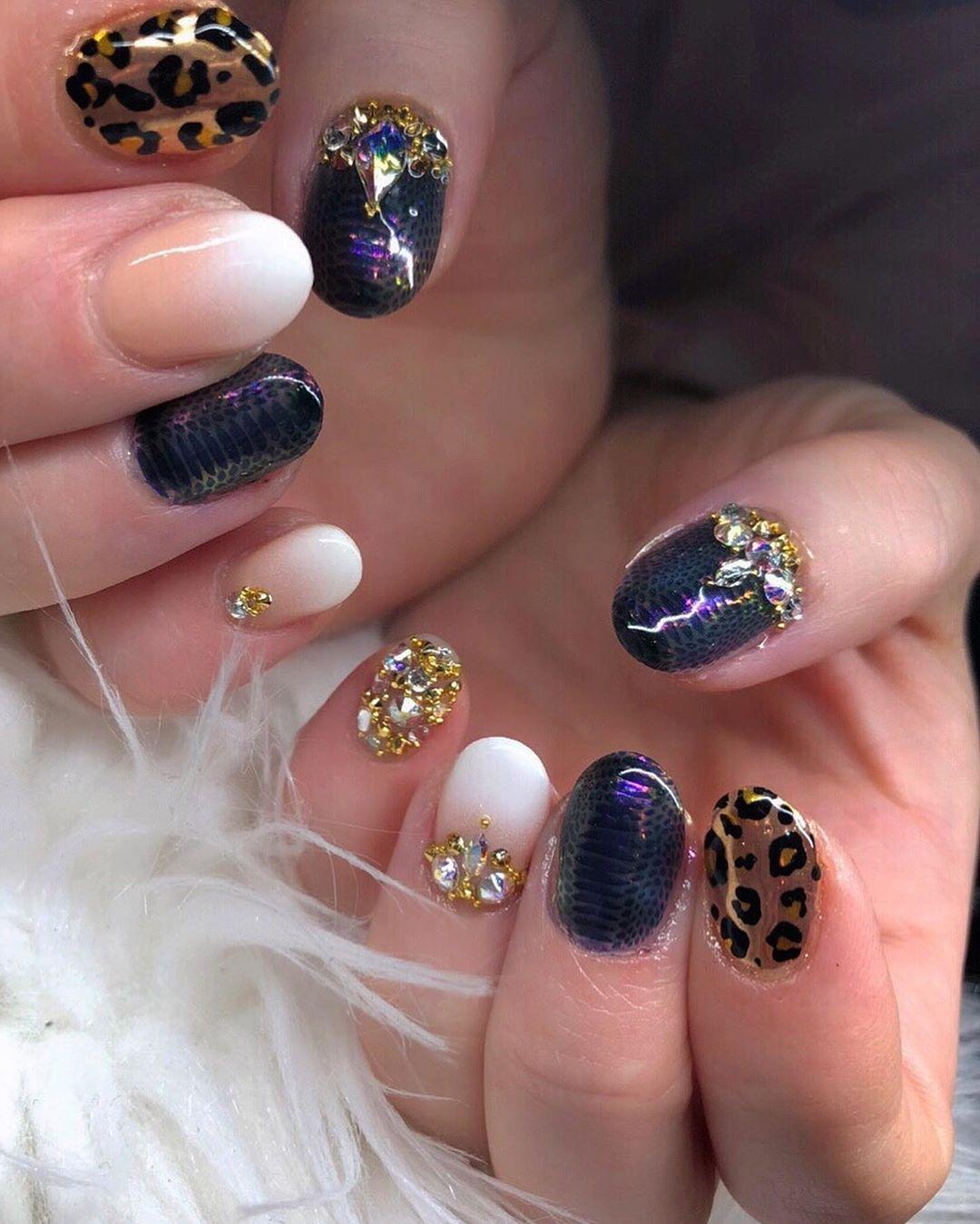 Image courtesy: Oh La La Nails
If you are looking for out of the box bridal nail ideas that you can get for your bachelorette or Cocktail, this one is crazy enough for a wild night! The u-shaped animal nail art is unlike anything we have ever seen before. The beautiful textures and the playful use of colours is what got it in this list.
8. Moons and stars stick-ons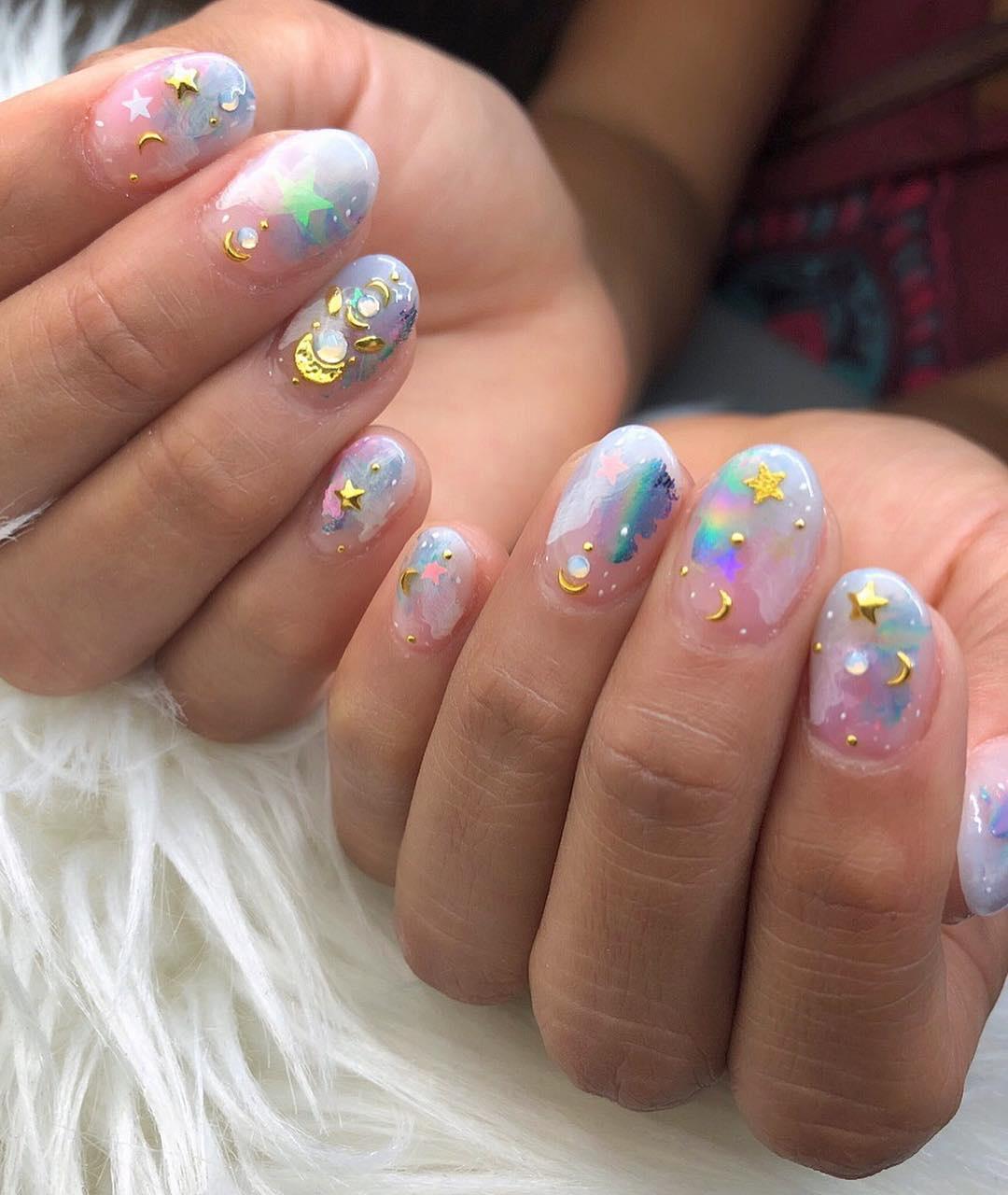 Image courtesy: Oh La La Nails
If you love stars and the moon like us, incorporate them in your nails for your wedding. This galaxy inspired nail art looks beautiful and the golden moons and star stickers add a pop of colour in them. The round-shaped nails will look perfect if you are having a themed celebration.
9. Subtle marble nail art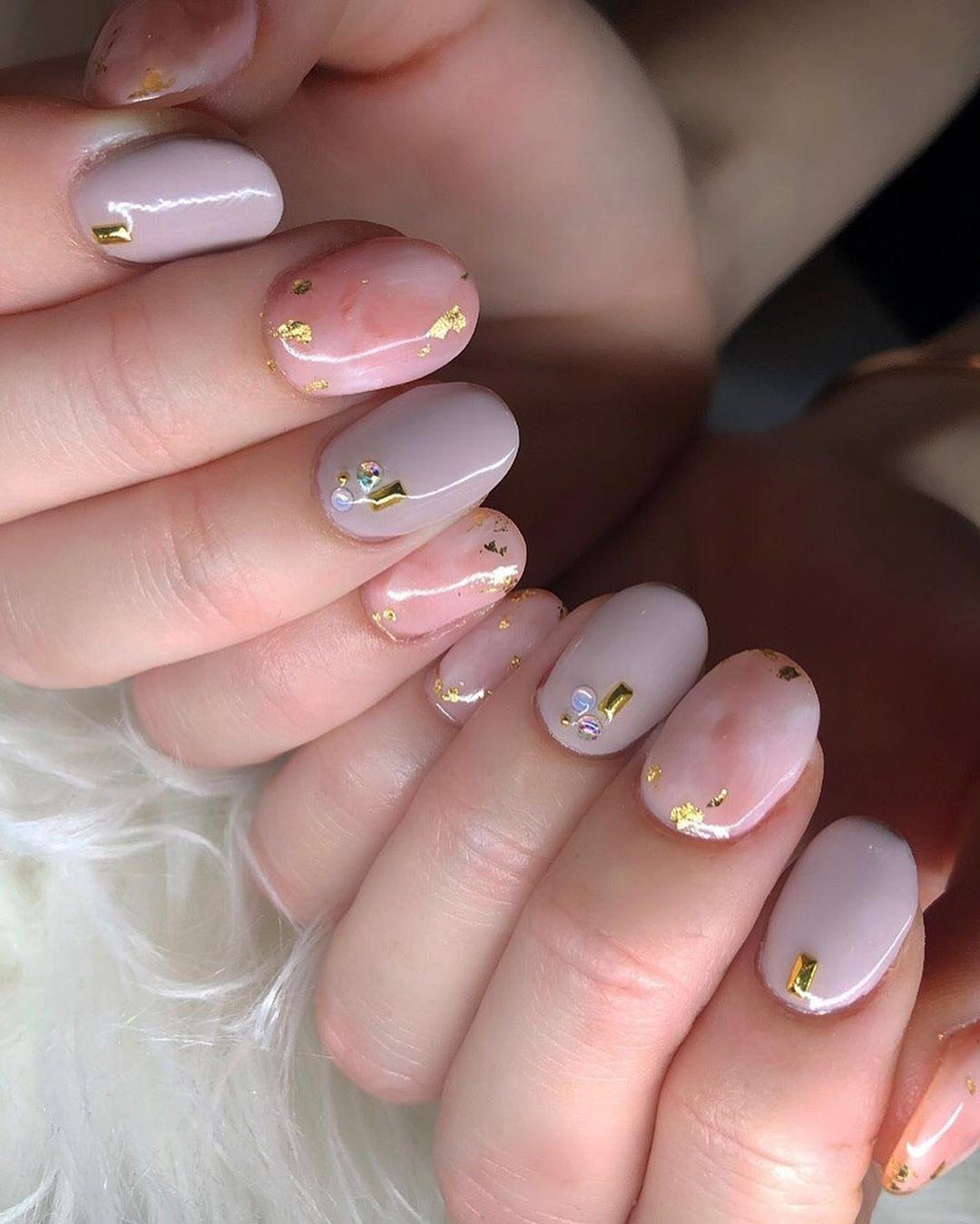 Image courtesy: Oh La La Nails
Looking for oval bridal nail ideas? We have very different nail art for you that has a marble effect in it. We love the simplicity and subtleness of these nails. Apart from the marble effect, they also have gold foil and some studs and beads in the art. Despite all these elements, they have a very classy feel to them. You can easily rock this nail art for your wedding day and look absolutely stylish!
Your hands are a huge part of your bridal look. They need to be absolutely perfect for all your engagement ring and Mehndi photos. You can get any of these bridal nail ideas for your own ceremonies. You can even get 2-3 special designs for your wedding only!
Make sure that your mehndi design matches your nails! Get in touch with these mehndi artists.