Learn How Bengali Mehndi Blends Simplicity, Authenticity and Ethnicity on the Wedding Day
Have you seen the Alta stained hands and feet of a Bengali bride? Aren't they the salient features to complete the bridal attire? That's the beauty of a Bengali mehndi!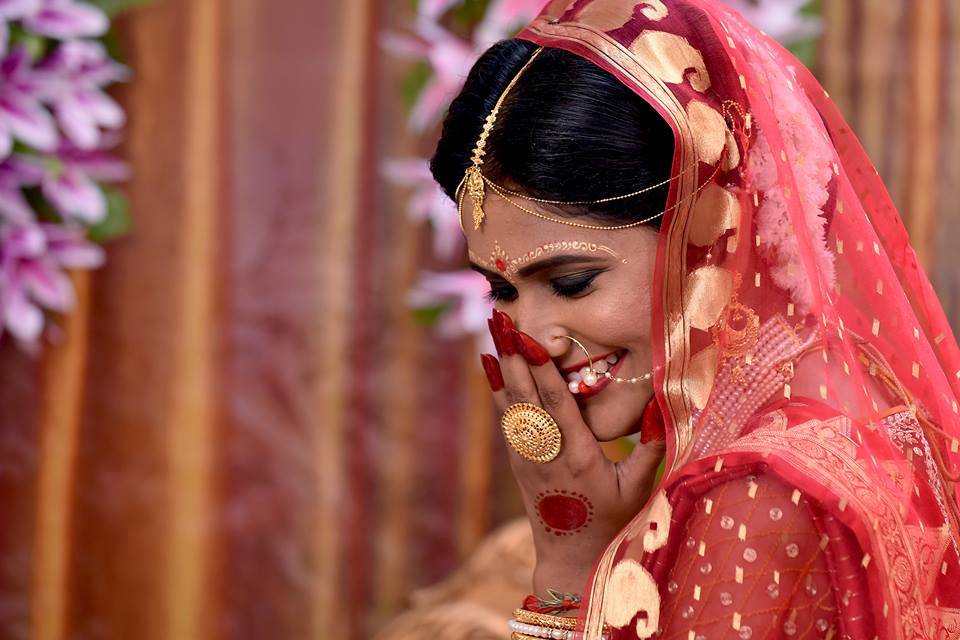 Traditional Indian women use Bengali mehndi or red colour alta to adorn and decorate their hands and feet. Some may think that it is a little old-fashioned and would not look great. But it actually looks wonderful and provides an ethnic look. Traditionally, red alta was made from betel leaves and was widely used for wedding purposes.
You can apply it on your fingertips, palm and feet. It dries up quickly and stays for a long time. No professional artistic touch is required to complete your look. Do you think that a bride can ask for anything better than this?
What makes Bengali mehndi so different from others?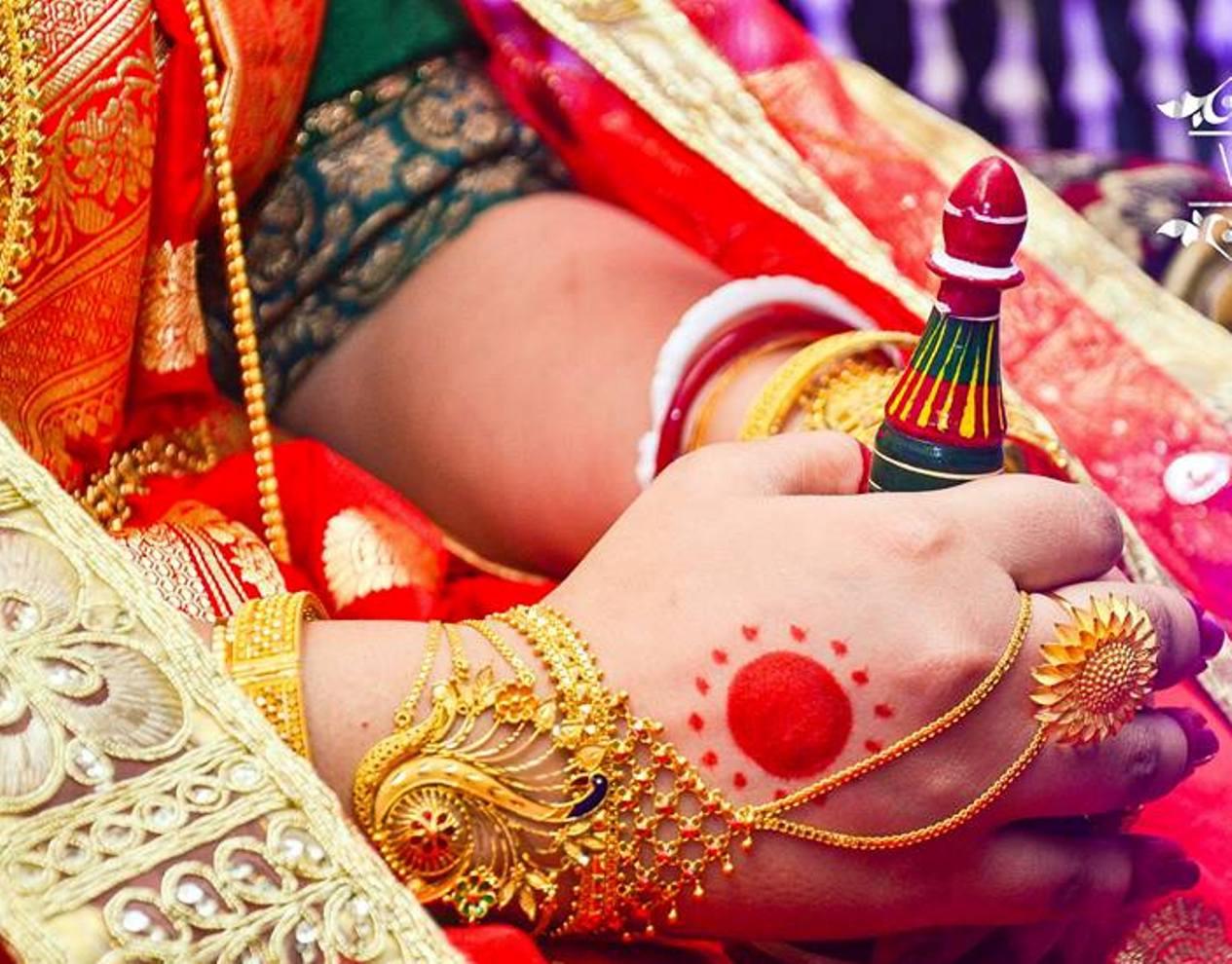 Bengali mehndi or red alta is certainly different from henna and it happens to be the simplest design to paint the palms and feet of the Indian women. The origin of this tradition is very ancient and has even been mentioned in the Upanishads.
On the morning of the wedding day, the bride paints her fingertips, palm and toes red and it enhances the beauty of her hands and feet.
If you find the smell of the henna pungent then the alta or the Bengali mehndi definitely offers a change. One can easily apply this and the colour red catches the eyes of every guest. Most importantly it is used to cool your body heat and for avoiding skin disease. It is a customary practice for a Bengali bride to wear it on the auspicious day of her marriage.
The Mythical Significance of Alta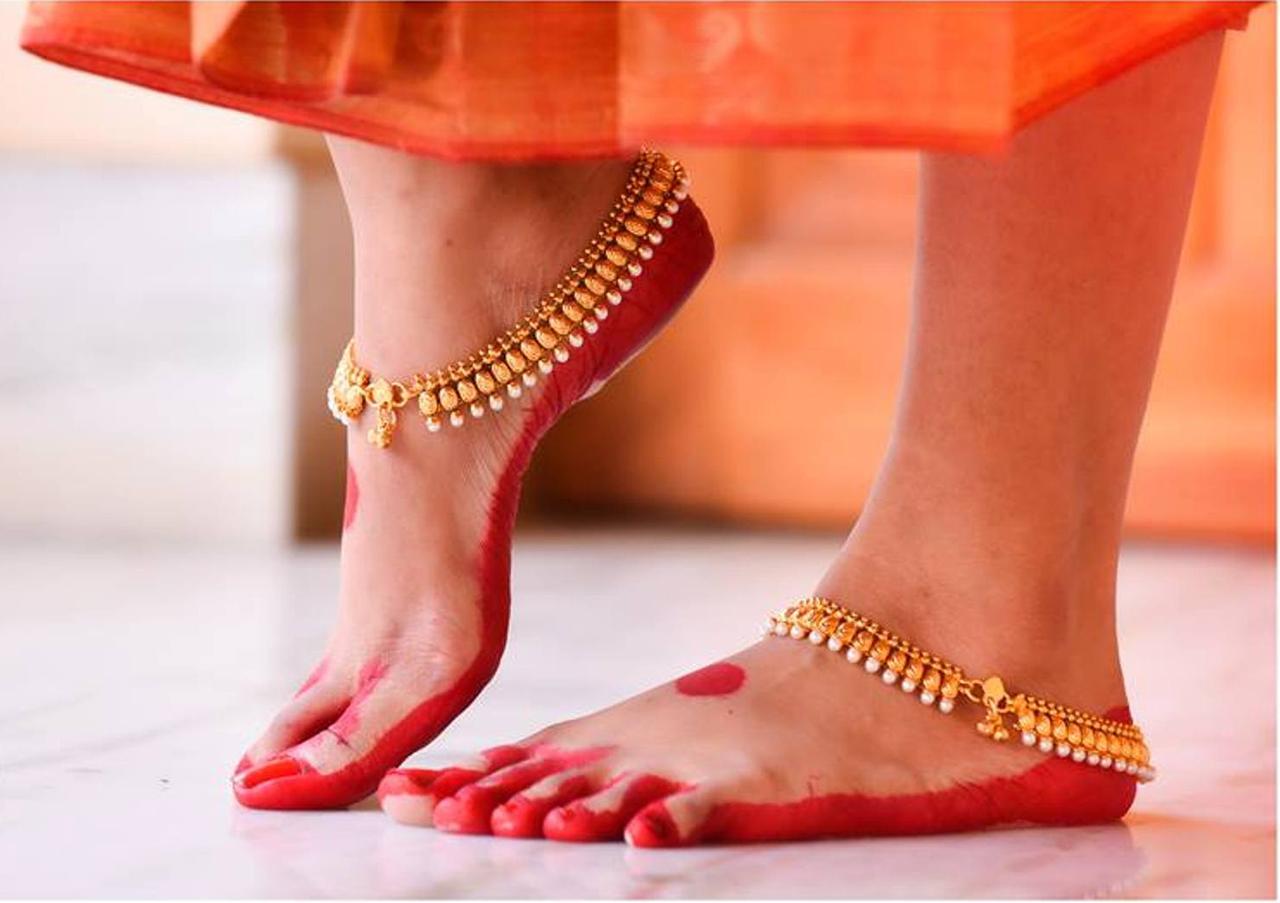 According to the Hindu or the rural Bengal mythology, Lord Krishna applied red slta on his beloved Radha's feet. In the sculptures and pictures of goddesses, especially of Maa Durga and Devi Lakshmi, one can find their feet painted with red alta.
Another significant fact is that alta resembled blood which symbolises prosperity and fertility. It is also used for the post-wedding ritual in which the Bengali bride enters her in-laws' house for the first time and steps her feet into a dish of alta and milk and then walks inside the house, leaving trails of her footprints behind. It is believed that Goddess Lakshmi in the form of the bride has entered the house.
Application of Alta—how it is different from henna mehndi?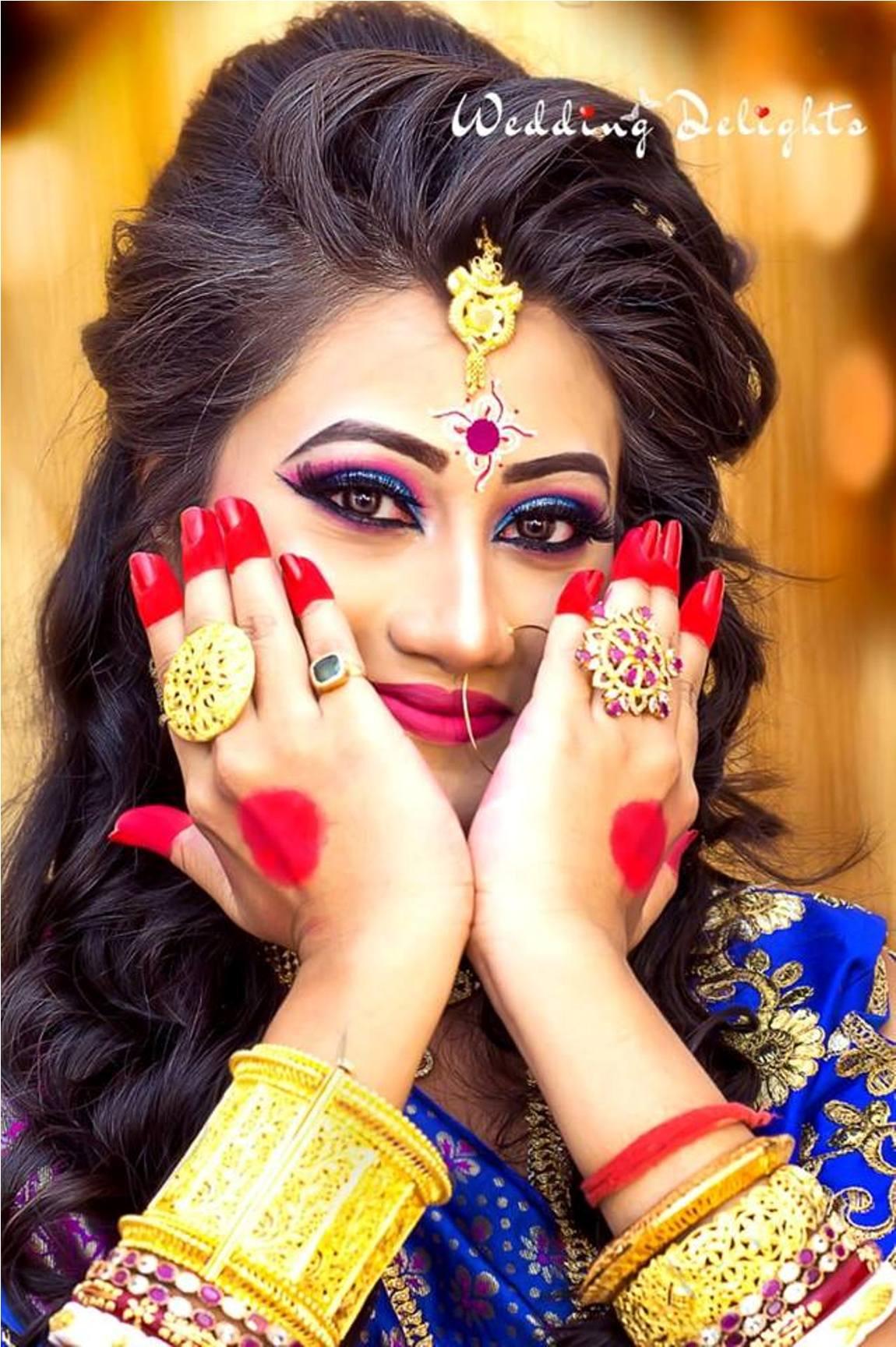 Indian weddings are incomplete without tinting the hands and feet of the bride-to-be. Traditionally, Bengali mehndi or alta was squeezed out of betel leaves, later lac or chemicals colours are used to manufacture alta. Applying alta on your palm and feet is considered as easy adornment, but it is almost impossible to design intricate patterns. It needs to be applied with a brush and anyone can accomplish this task and no artistic skills are required for this. However, today many brides prefer designs with Alta, designs that can be created with the henna mehndi or similar to that.
The henna mehndi has existed for centuries, though this tradition was introduced by Mughals during the 12th century. With the application of henna mehndi, one can create wonderful and intricate designs which leave orange and brown tinge of colours. While making those artistic patterns, you definitely need a skilled professional and it takes hours to dry and a day to leave dark colours. So it cannot be done within a few hours whereas alta can be applied within an hour or less. Even before henna, Bengali mehndi existed in our ancient Vedic culture.
Well, so, what do you think? It won't be a bad option to use alta because the simple designs of the Bengali mehndi often give you a very gorgeous look that will give you an eye-catchy look at the wedding.
What is the best advantage of a Bengali mehndi or Alta?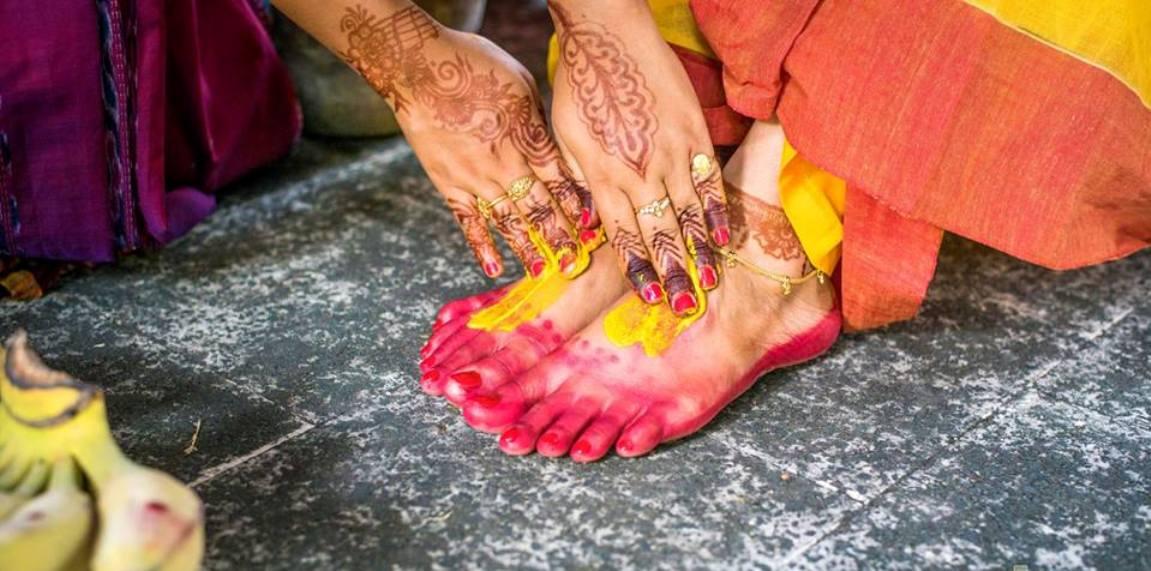 The best part of applying red alta is that it does not have a longer wearing time. Most importantly it naturally colours the skin and you can avoid any kind of skin diseases. It is considered as one of the natural processes to adorn your skin; when it fades, the colour becomes light pink and the stains are gone within 2 or 3 days. For bringing out darker shades, you do not need to mix any extra ingredients, unlike henna mehndi. Another important trait is that it costs hardly anything thus making it affordable.
Another important advantage of the Bengali mehndi is that it dries up quickly and adorns the bride's hands and feet.
Note: Originally red alta was a herbal product, but nowadays it has been replaced with chemical colours or dyes. So, you should apply on your feet first, before applying it on your hands to test for possible allergies. Do not eat with stained hands because the colour tends to transfer and bleed.
When it comes to your Subha Drishti scenes, the adorable bride holding betel leaves in her beautiful Alta stained hands is truly the centre of attraction for the groom. Nothing other than the red alta can complement the red Banarasi of yours and the traditional Sankha-Pola.
So, do you like the perfect blend of beauty and simplicity?