Beauty Parlour Vs Home Remedies - Here's Why the Former Wins
Every bride-to-be wants to look her absolute best for all her wedding ceremonies & the photographs! So, booking a beauty parlour well in advance is important. Confused? Find out why!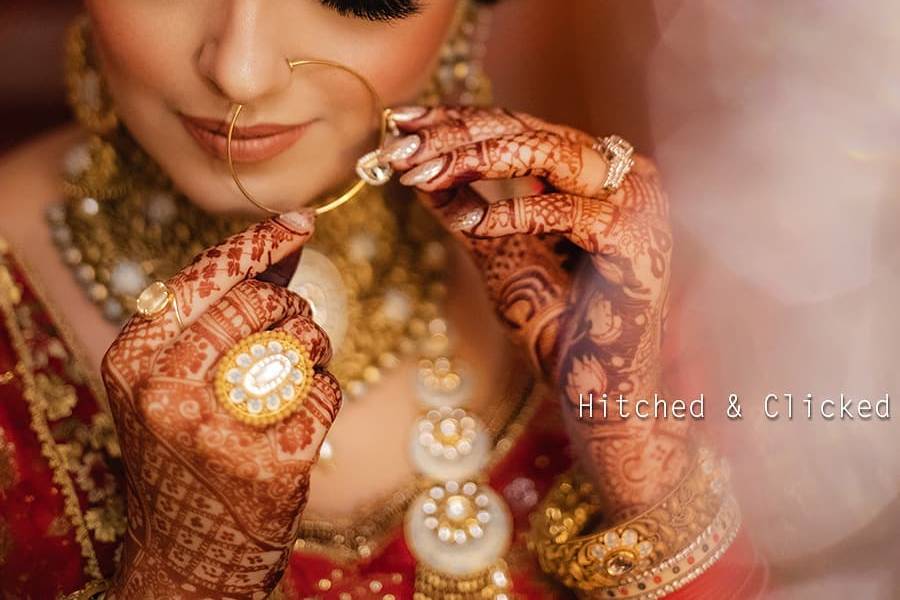 While you are busy managing a super hectic shopping schedule and making sure that all the preparations are to the T, it is essential that you slow down, breathe, and find some time to pamper yourself, because hey, you don't want to look worn out at your own wedding. Thus, heading to a beauty parlour to relax and rejuvenate before the big day, and to get that perfect bridal makeup look is just what you need.
But that's not all, we have listed a few more benefits of booking a beauty parlour that will convince you to stop what you are doing and make an appointment right away.
1. One-Stop Shop For Everything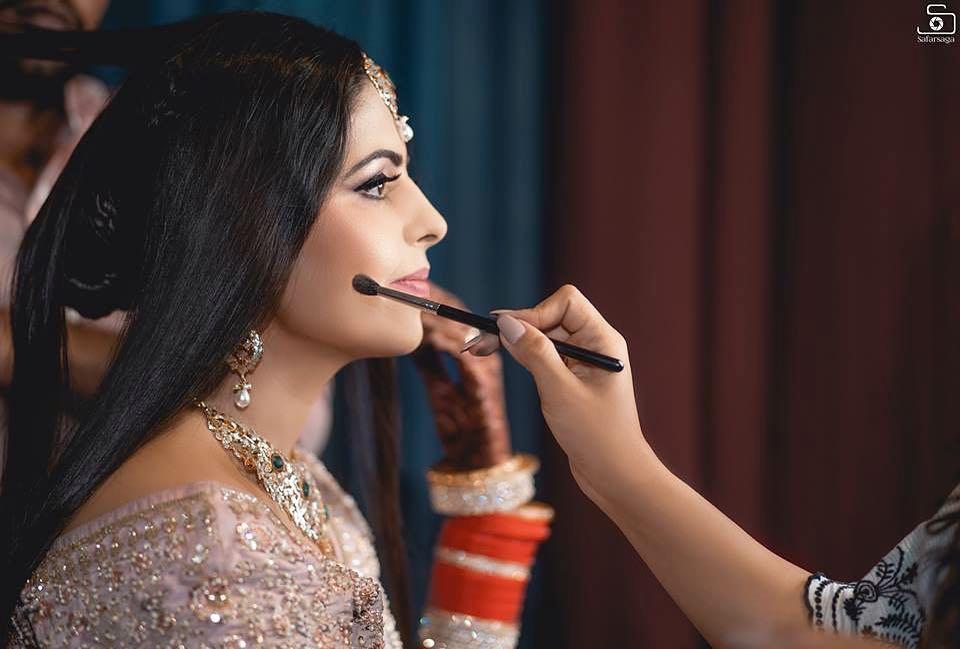 One of the best and most prominent benefits of going to a beauty parlour is the variety of facilities which you can avail. You can get everything from a mani-pedi to a haircut and threading to your bridal makeup done all under one roof all this while you sip on a cooler or read your favourite magazine (or both). And that's exactly the kind of comfort you need when you are getting ready for your big day.
2. Makeup Trials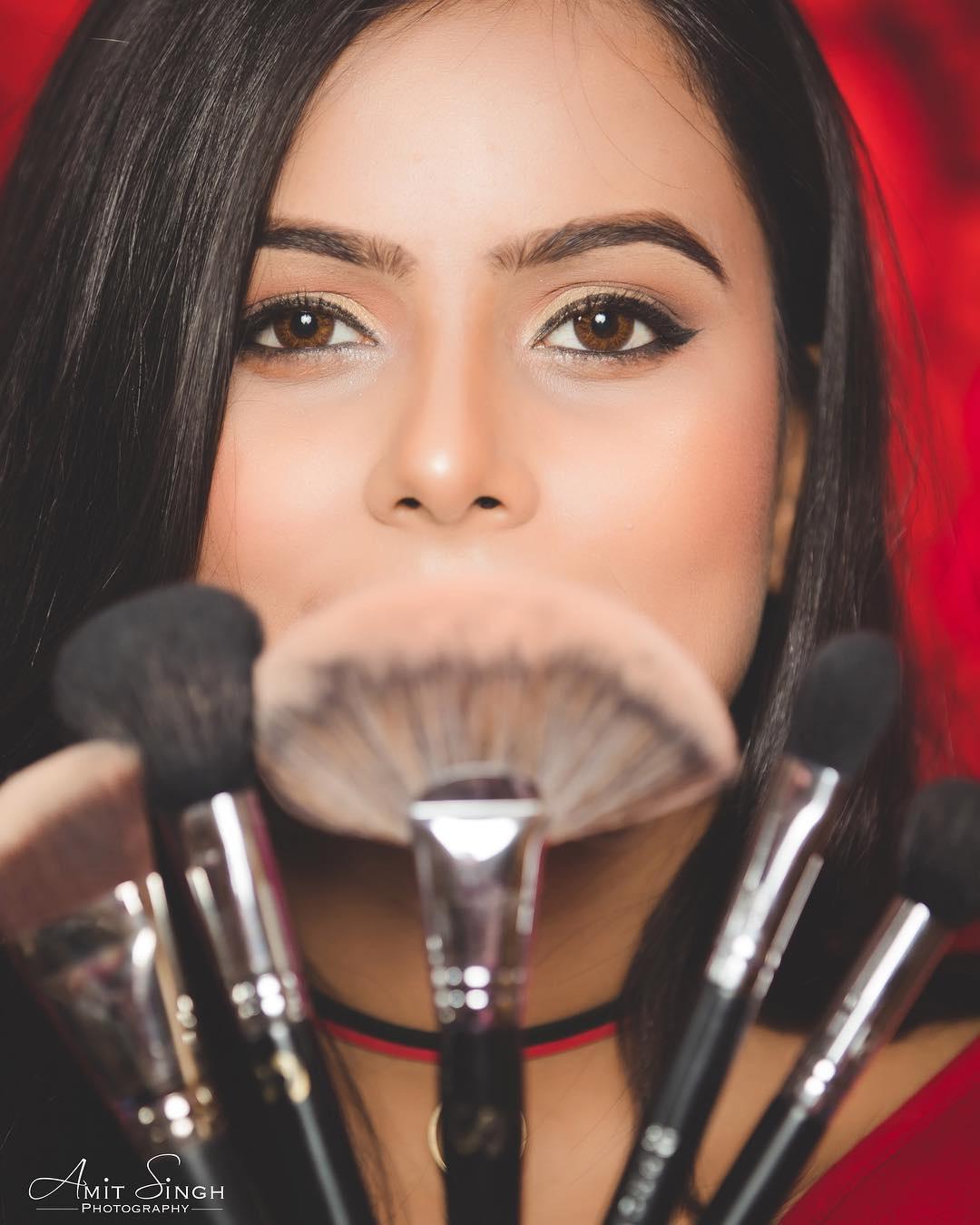 Image Courtesy: Amit Singh Photography
Anybody who says that they don't like 'try-and-buy' scheme is a big fat liar. We all support the idea of trying something first to see if the said product or service is worth the money, plus, whether it would suit us or not. And makeup trials are one such benefits of booking a beauty parlour, they help us figure out whether we would be able to pull off the makeup looks saved on your Pinterest board.
Also, because a certain makeup look can perfectly highlight the facial features of one person, while it can make the other person's face look dull. So it's best advised that you get a makeup trial and finalise the look for your D-Day beforehand only.
3. Say Hello To Good Packages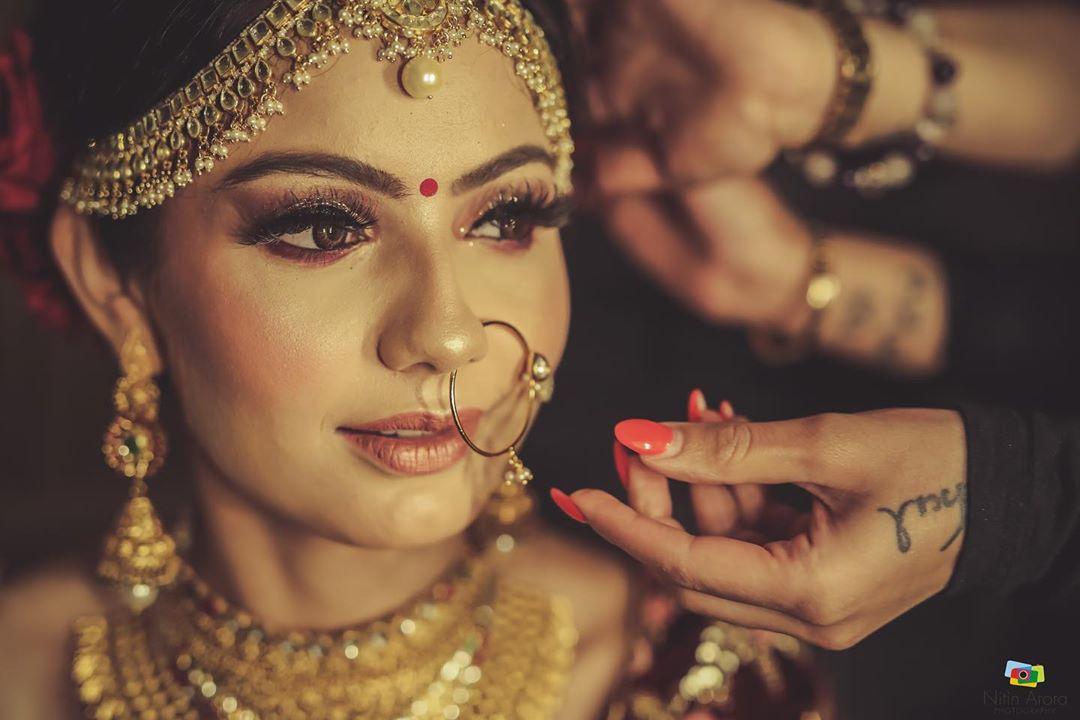 If you are getting your bridal makeup done from the same beauty parlour that you went to for your pre-bridal sessions, chances are you will get a good deal because customer loyalty doesn't just get you better services, it also gets you amazing discounts. So select a complete package with a gorgeous hairdo, bridal makeup, dupatta or saree draping, and more at a killer price and look like a stunner at your wedding.
4. Better Understanding Of What Suits Your Skin Type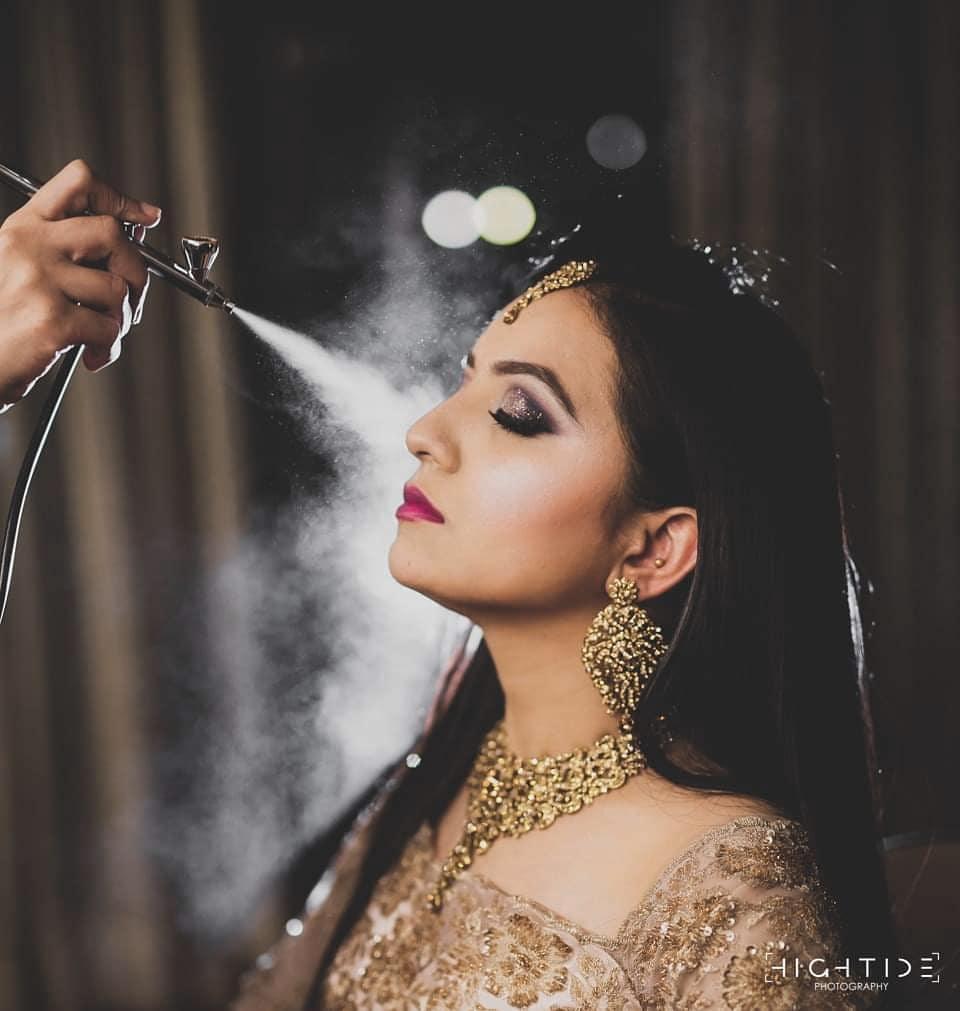 The staff at the beauty parlour deals with a large number of customers on an everyday basis, and since different people have different skin types and tones, they know how to deal with each. On top of that, they have a better understanding of which products and techniques would work perfectly for an individual.
5. Last-Minute Fixes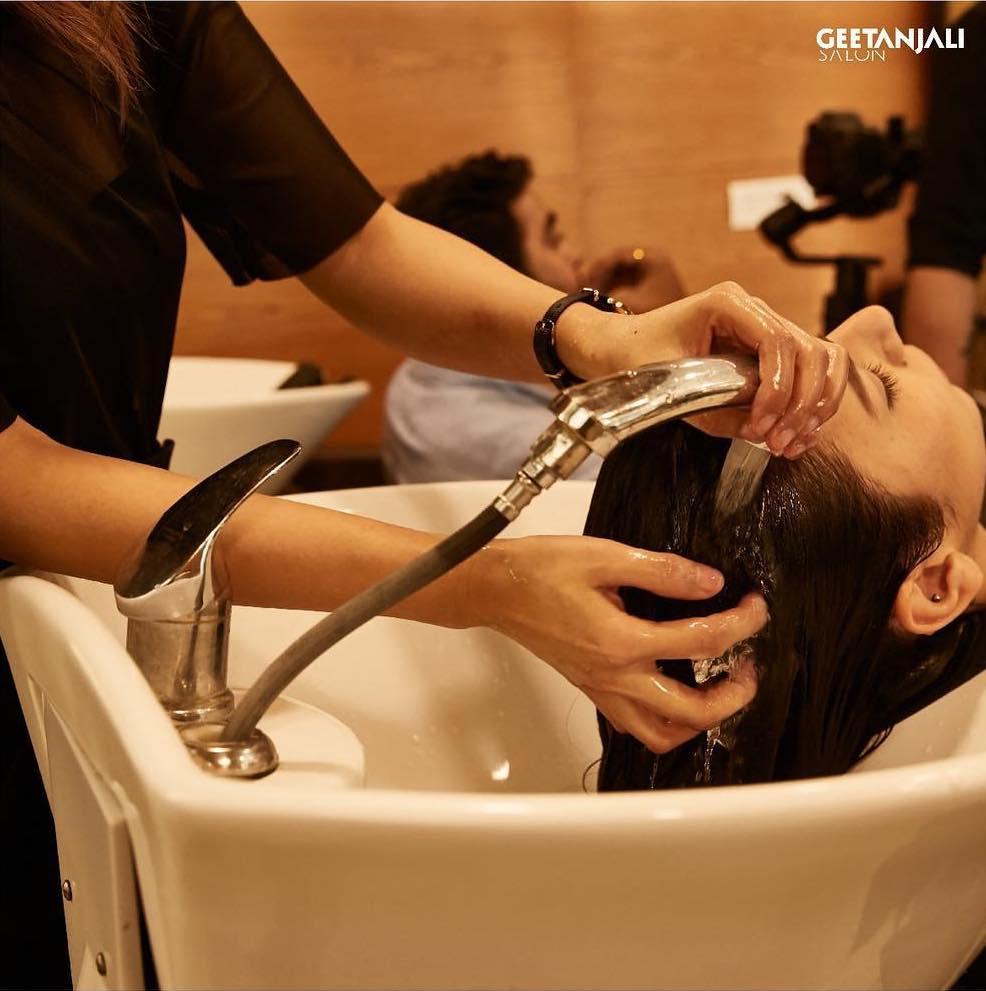 While makeup artists only bring in the products and cosmetics that they think you need, a beauty parlour has stocked it all. So if there's a brow hair that looks out of place or your hair looks like it needs another wash, they can fix it right up for you. And if your skin has suddenly decided to change from normal to dry (all thanks to the weather), they can make last-minute fixes and ensure that nobody knows the difference.
6. Double The Fun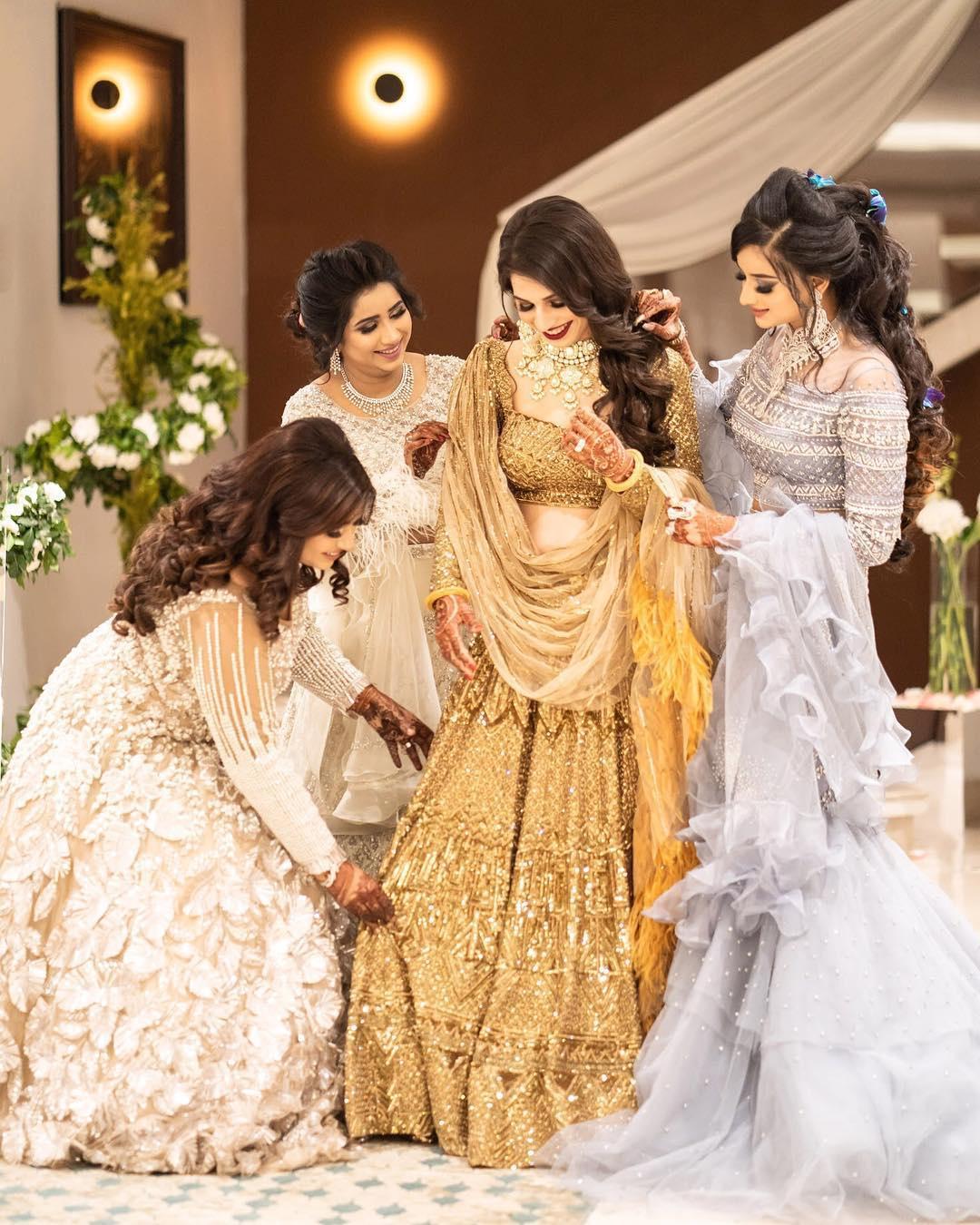 The best part about going to a beauty parlour is that everything can happen parallelly. The beauty parlour is well-equipped, and the staff knows what they are doing. So even while fawning over how on point your bridal makeup looks, your girlfriends can get their hair and makeup done. This gives the bride-to-be and her girl gang the much needed alone time before the wedding shenanigans begin.
7. Bonus Tips & Tricks For D-Day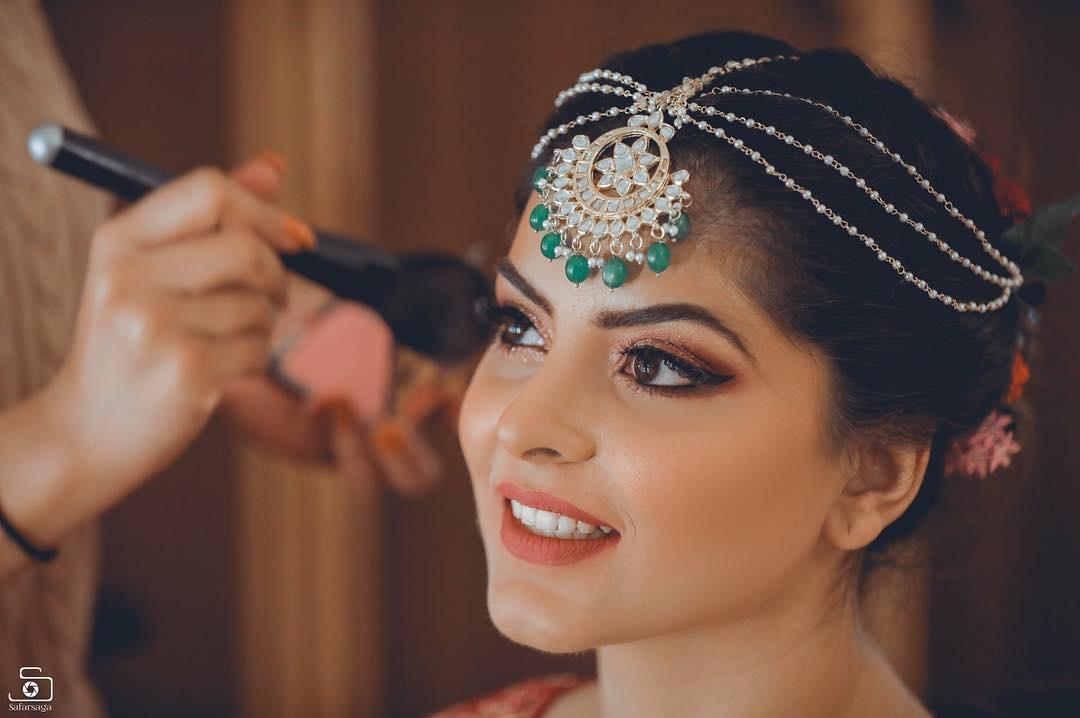 We have all been on the receiving end of the endless beauty tips and tricks from every time we visit the beauty parlour. The staff dishes out beauty advise like there is no tomorrow. And it is indeed a benefit, so you listen carefully when they tell you about home remedies to get glowing skin, or some dietary changes (yes, they know it all) that can help you detox and look absolutely breathtaking for all your ceremonies.
Some of their favourites include:
- Drinking plenty of water and eating lots of fruits and vegetables
- No fried or junk food
- No soda or aerated drinks
- Applying sunblock every time you leave the house
- Lemon juice and potato juice for a glowing face
- Tomato juice for glowing skin
- Fuller's Earth powder (Multani Mitti) for getting that clear and healthy looking skin
Before you book the beauty parlour, ask your friends and family for recommendations. It is always better to go to a trusted place because your wedding day is not just any regular day, thus, you can't take a risk with something as major as your bridal makeup. So once you have got your options narrowed down, ask the beauty parlour for a makeup trial, and then based on how you like their services, make your choice.
Oh, and don't forget to consider your budget and product preferences when it comes to deciding where to get your bridal makeup done from, for it can make or break your entire look.
Have a beauty parlour to recommend for bridal makeup? Share it with us in the comments section.