From Chiffon to Silks - All Types of Sarees You Need This Season
Nothing can compare with the charm a saree holds, especially for a bride. If you are going to be one soon, then here are all types of sarees fit for your wedding functions.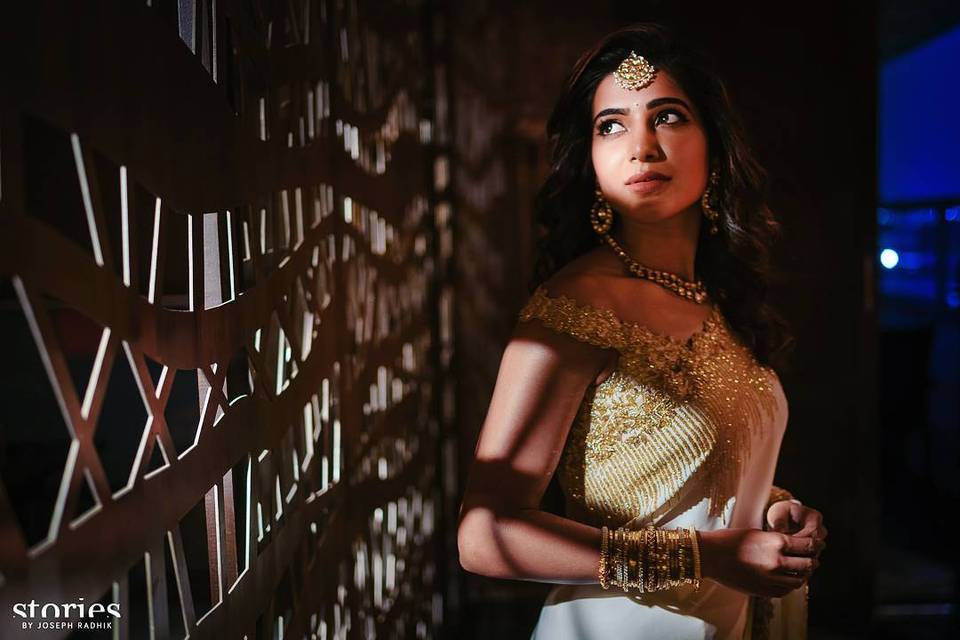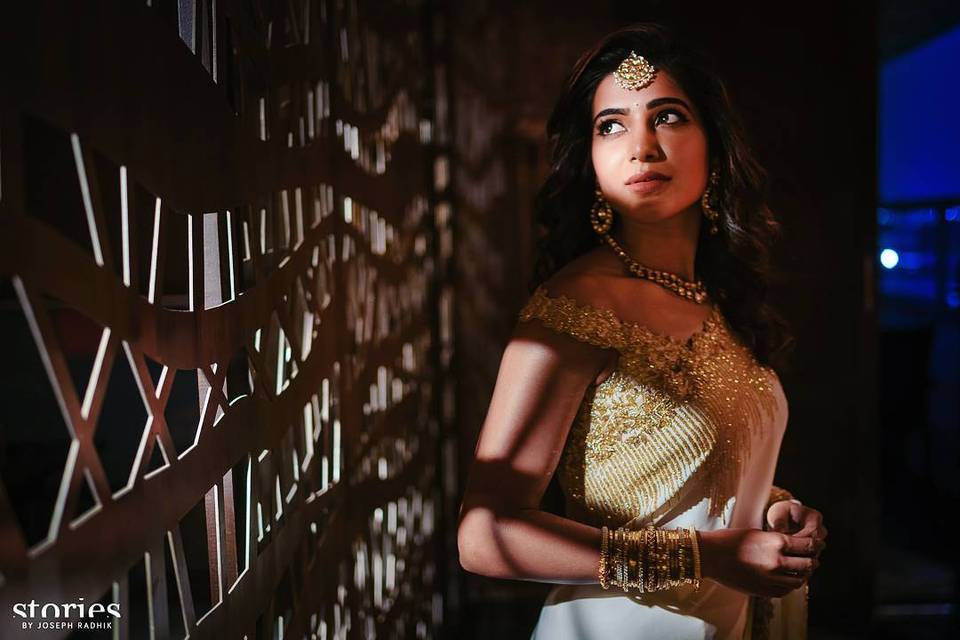 Image Courtesy: Stories by Joseph Radhik
Sarees - one of the most beautiful garments in the history of apparel. Sarees or the nine-yard wonders as we like to call them have special 'magical' powers. A saree has the ability to make anybody who wears it look absolutely lovely. This cannot be said about many garments, we must tell you. Wearing a saree can make you look like anything you want to - be it graceful, beautiful, sexy or all of these at once.
There are a lot of different types of sarees available out there. Many different fabrics, designs, work patterns etc. You can choose between an array of colours and patterns, e.g cotton, silk, net, tissue, crepe, georgette and many more. You can opt for embroidered sarees, embellished sarees, traditional or modern ones. If you are out shopping for a saree, be rest assured that you will be spoilt for choice.
It is extremely difficult to list down all types of sarees that are available in our country. Every state and region has a huge variety to offer and thus it makes it very difficult (and extremely confusing for the buyer, might we say) to list down all types of sarees. But out of all these varieties, there are a few types which are perfect for all brides out there.
Be it for your Mehndi function or your Haldi or your Sangeet, we are listing all types of sarees we feel will be a perfect fit for one or more of your wedding functions. South Indian brides and ones from the Eastern part of the country usually wear a saree for their wedding ceremony, while brides from North and West opt for the nine-yard wonder for their pre or post-wedding functions.
So, here are all types of sarees we thought will be suitable for all the lovely brides out there. You can mix and match fabrics and designs when it comes to the saree and blouse and come up with a unique combination of your own too. Now without any further ado, let's dig in!
1. Net
Image Courtesy: Sabyasachi's Facebook
The most sought-after fabric when it comes to sarees for a bride is net. Net sarees are of different types. You can get simple net sarees with heavy borders, or heavily embroidered ones depending on your style and taste in fashion. Out of all types of sarees, net sarees are the one that you should go for if you want to look traditional yet sexy.
2. Kanjeevaram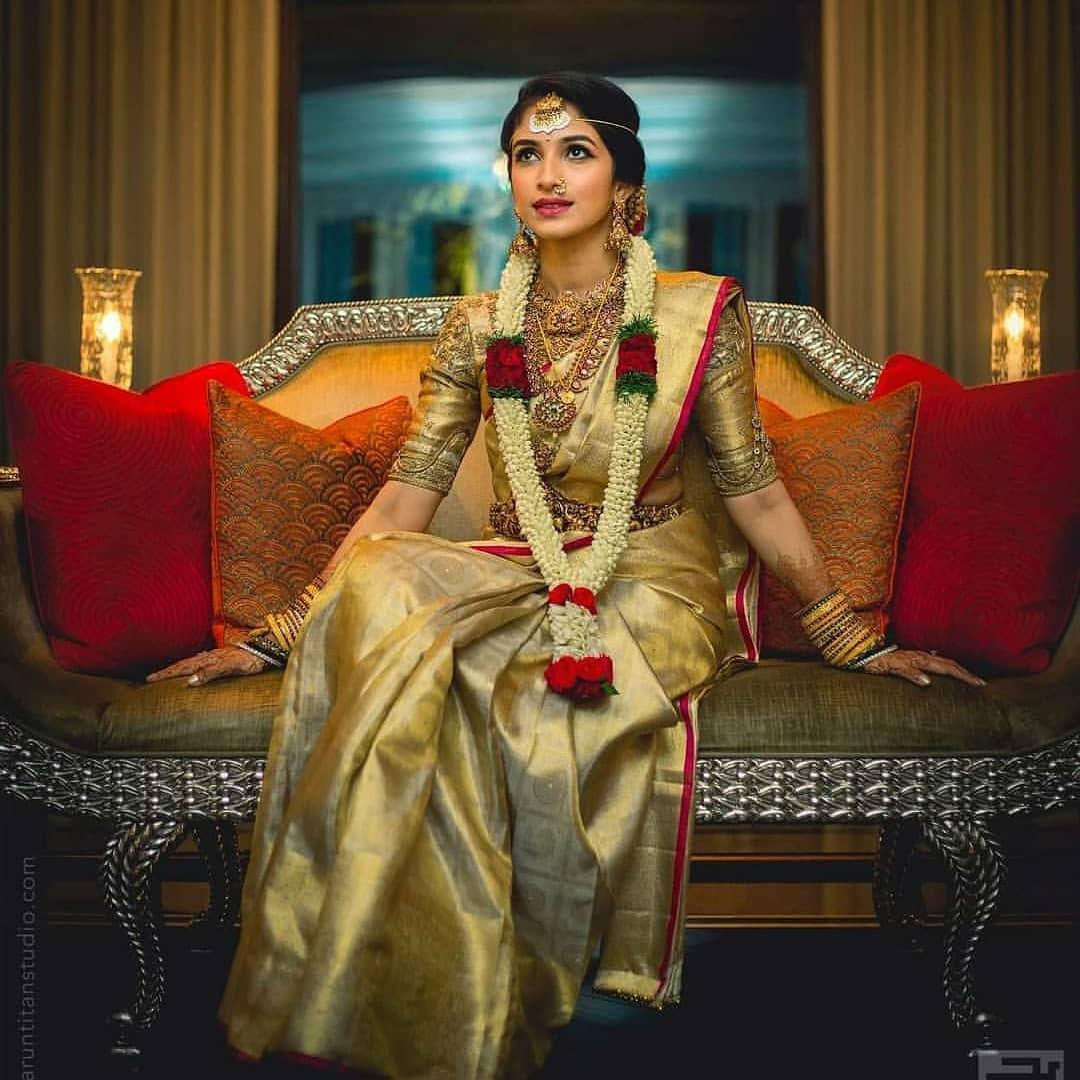 Out of all types of sarees fit for a bride, if we have to pick one that looks the most royal then it will be a Kanjeevaram silk saree for sure. The colours and shiny finish gives it that regal look and when paired with heavy jewellery and makeup, it can make a bride look like a queen.
3. Georgette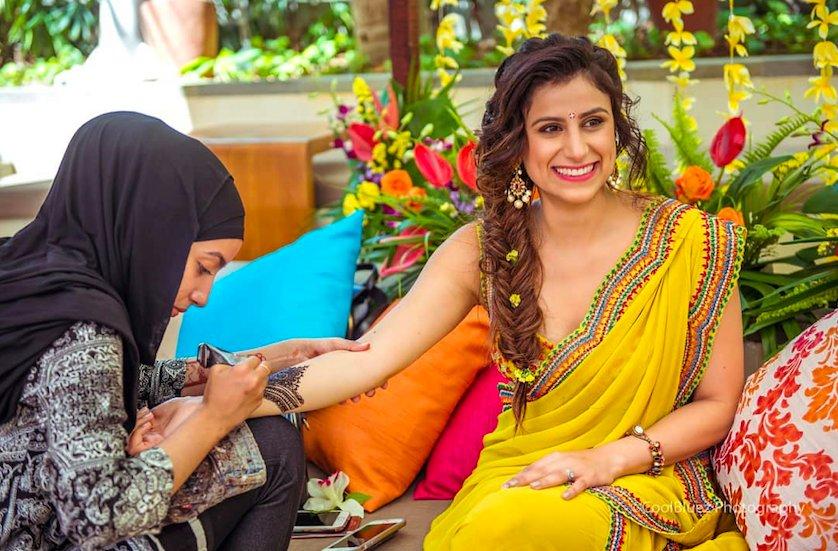 The flowy and gorgeous looking georgette sarees are a must-have for every bride out there. These sarees are perfect for pre-wedding functions like Mehndi and Haldi as they come in very bright colours and designs and are very easy to handle. Georgette sarees are light-weight which makes them perfect for brides who just want to enjoy their day to the fullest.
4. Banarasi Silk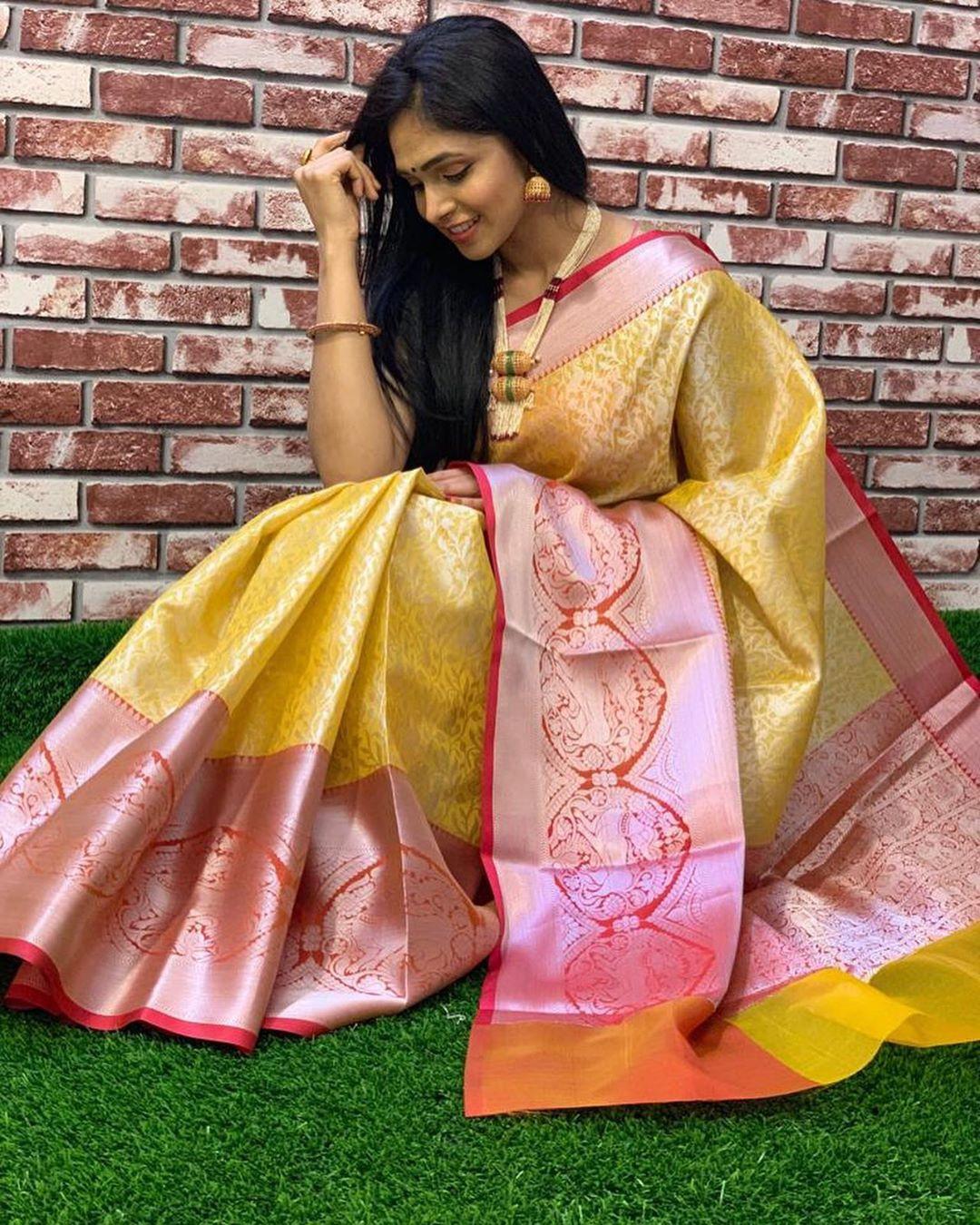 Image Courtesy: Manamagal Threads
Another form of the mighty and classic silk is the Banarasi silk and sarees made from this fabric look super stunning. A lot of brides these days are opting for Banarasi silk sarees and even Lehengas for their wedding function because even though it's a form of silk, it is still perfect for every weather. Unlike Kanjeevaram sarees which can be a task to handle in summers, Banarasi silk keeps you cool when the sun shines brightly too.
5. Bandhani
Bandhani is more of a pattern than fabric and it can be achieved on any fabric. This gorgeous pattern has originated from the colourful land of Rajasthan and thus is very beautiful to look at. Bandhani pattern can be made on mostly all types of sarees but because of its colourful nature, it's best to buy a Bandhani saree in either georgette or chiffon.
6. Tissue
Image Courtesy: Sabyasachi's Facebook
Another beautiful and one of our special favourites from all types of sarees, the tissue saree is fit for a bride who wants to look royal and classy at her wedding function. This is a perfect saree for your reception ceremony.
7. Crepe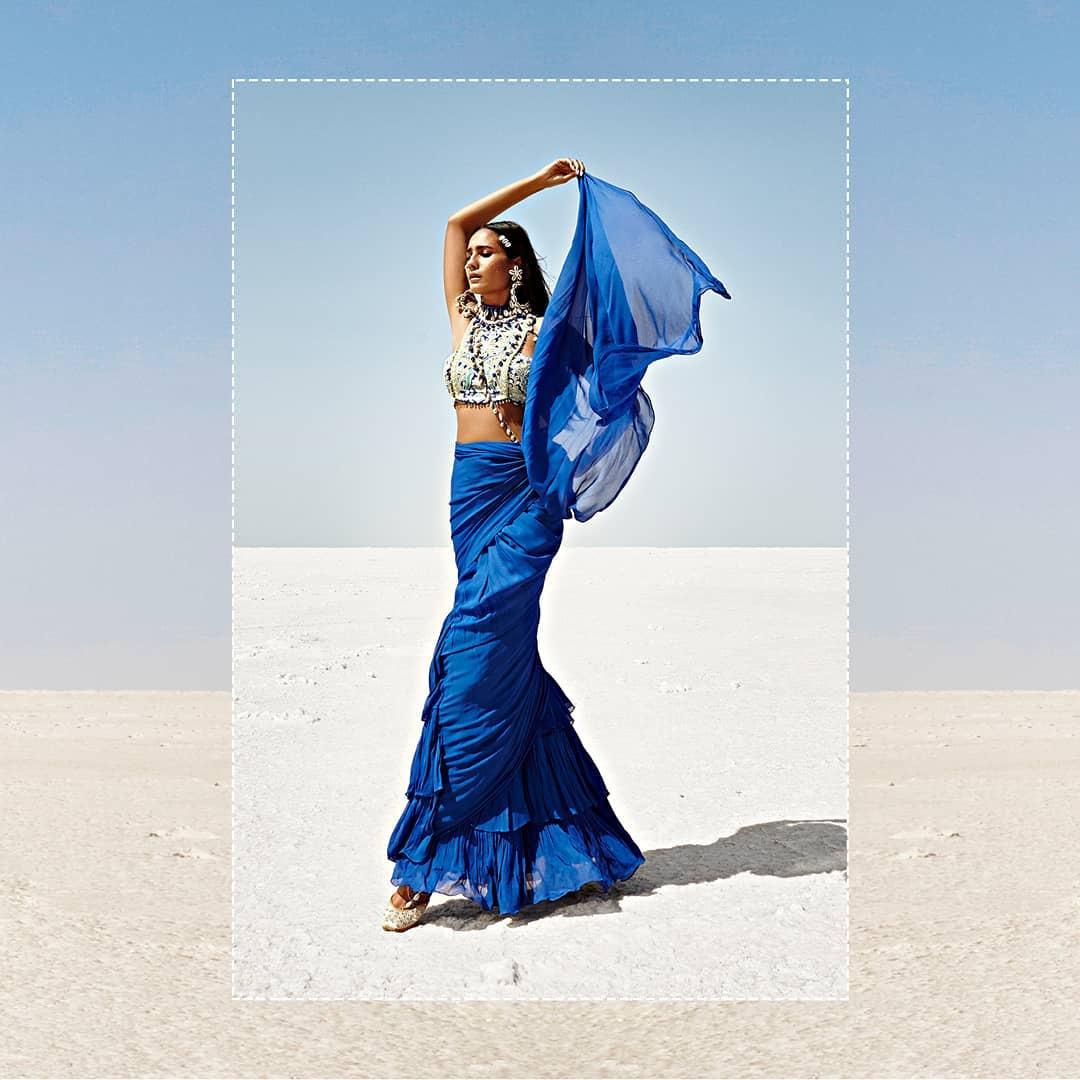 Just like georgette, crepe sarees are extremely lightweight and flowy and there is a lot of scope for experimentation and fun in these sarees. Just like you see in the picture above, you can buy a crepe saree with ruffles and unique patterns if you want to look like an uber cool bride at your Mehndi, Haldi or Sangeet functions.
These are all types of sarees that we have seen and loved on brides and therefore we know how gorgeous they look. Paired with the right kind of jewellery and makeup, these sarees will make you look like a princess on any wedding function you wear it at. The best thing about all types of sarees is that they can be worn many times on different occasions.
So even if you have bought a very expensive saree, unlike Lehengas and gowns, you won't have to worry about never being able to wear it again. Pair it with different jewellery, stunning hairstyle, a different blouse and you will be surprised by how versatile this garment can prove to be.
Which one of all types of sarees listed here was your favourite? If you have any queries for us or any saree style tips that you would like to share with your fellow brides, then do drop a word in the comments section.