Here's How to Prep Right on the Morning of Your Wedding Day
Should you wake up super late & lazy on the morning of your wedding day? Should you panic? Here are tips to keep you sane & prepped up for the wedding day!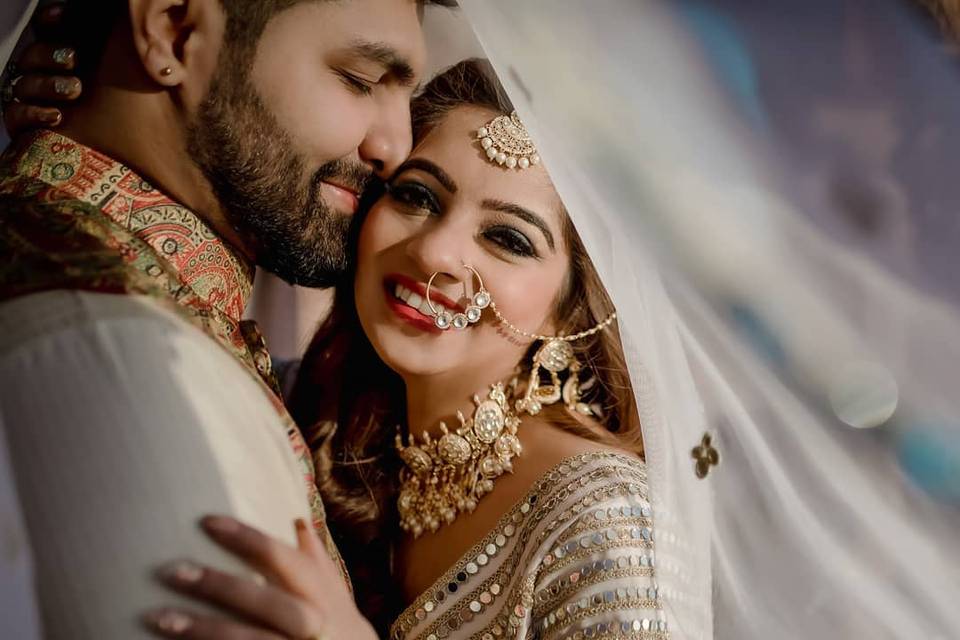 For us Indians, a wedding is not just a one evening kind of affair. We call our wedding big and fat for a reason! An excuse to get together and spend a couple of days amidst a regal affair with family and friends, Indian weddings are all about parties every evening till the wedding ceremony and beyond. And so, on the morning of the wedding, the couple either finds themselves panicking, anxious or confused as what to do first and how to be ready for the grand evening ahead.
Make sure that you wake up on the right side of the bed and prep up in the right bandwidth for the ceremony and following party. Here is our list of tips that both the bride and the groom can incorporate to their morning schedule of the wedding day. Take a look!
For The Bride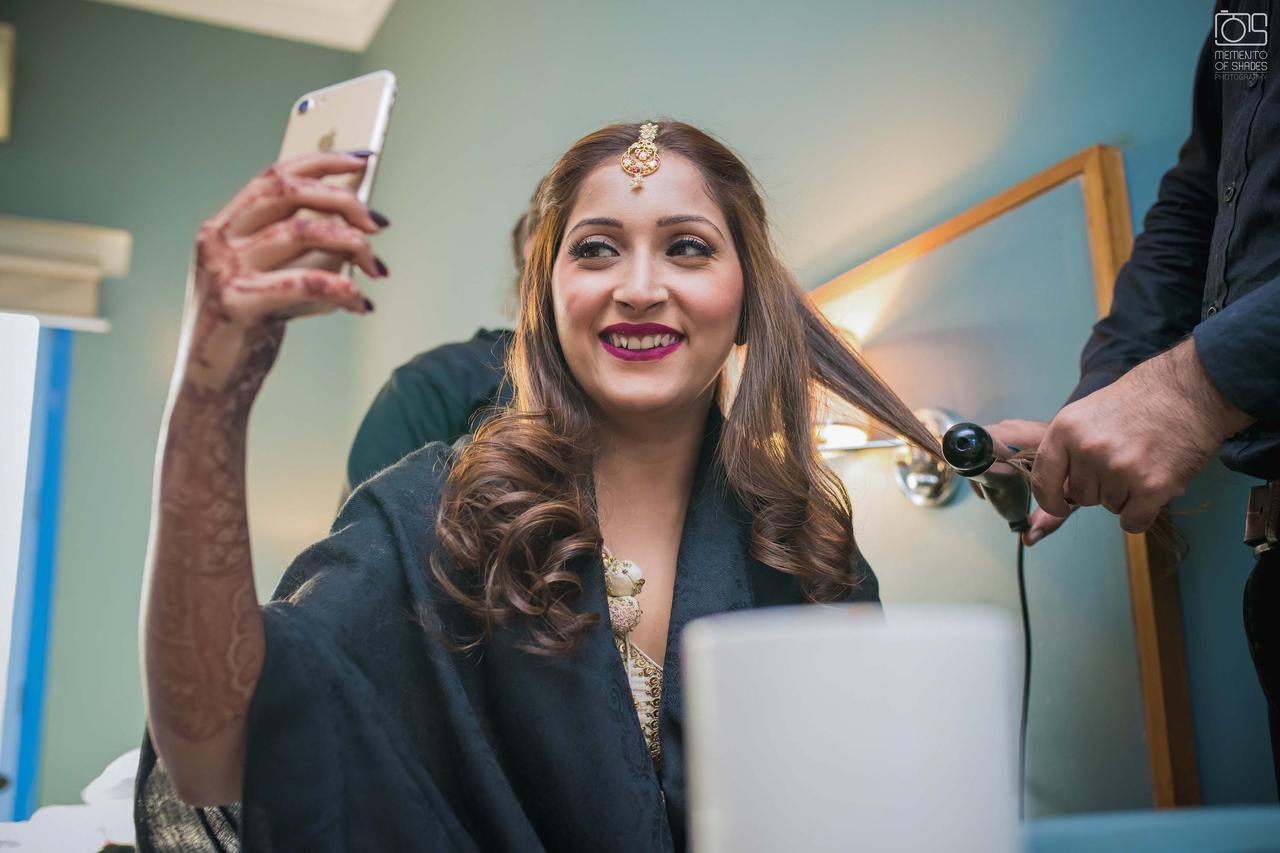 Have A Hearty But Healthy Breakfast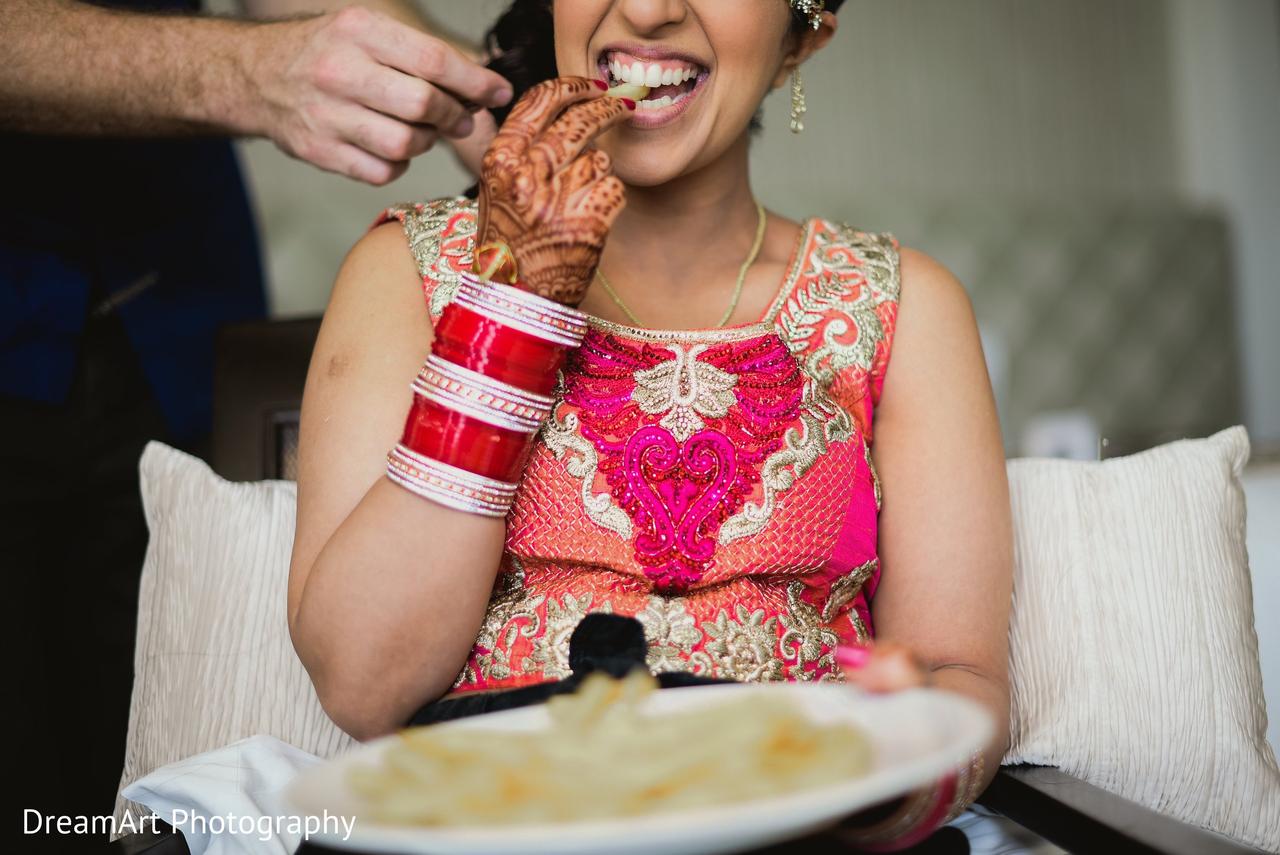 Image Courtesy: DreamArt Photography
Feeling butterflies in the tummy is highly evident on the morning of the wedding day. But that is no excuse to skip breakfast or lunch or eat something unhealthy that might make the stomach upset. Order-in a salad with some good carbs to begin your day. This way, you will feel content, you will be high on energy levels and will invite in positivity amidst all the wedding chaos.
Disconnect From Social Media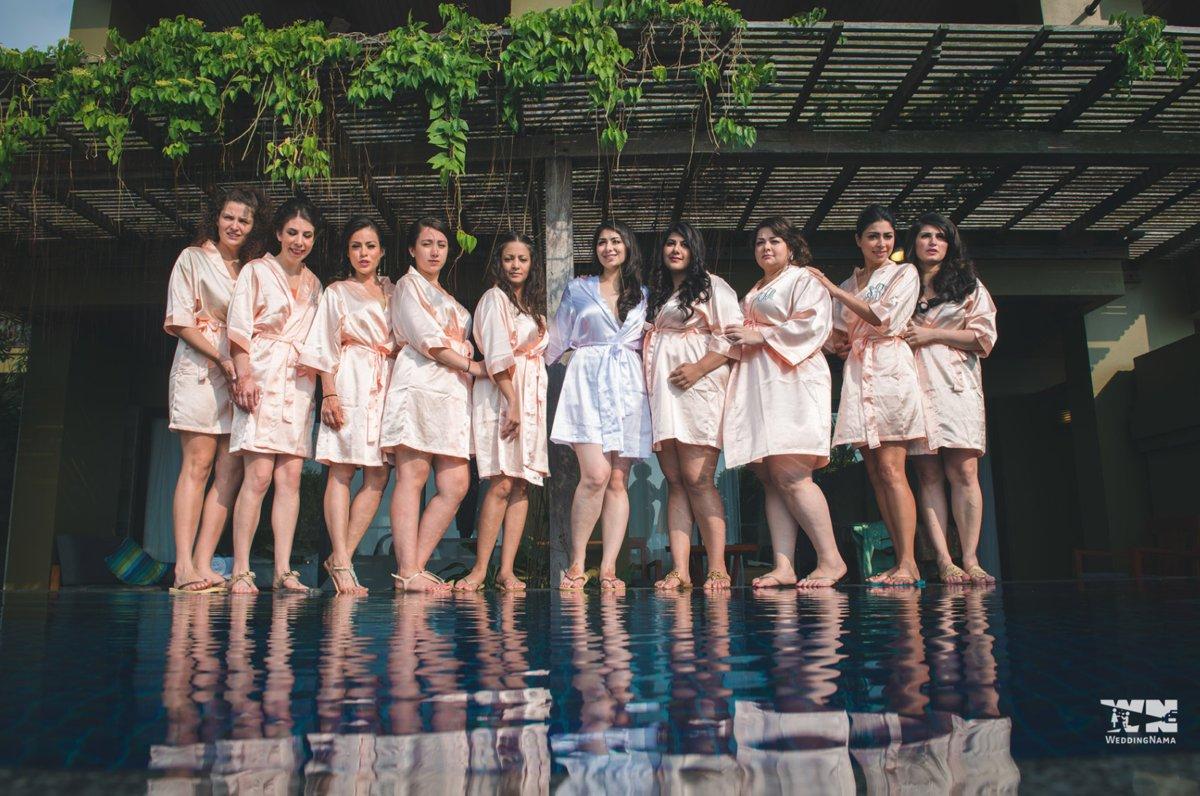 Simply handover your smartphone to your best friend or sister and tell her not to give it to you until the wedding party is over. Disconnecting from social media will be a great way to connect with the people around you, soak in the wedding vibes and enjoy your wedding day to the fullest. Also, you won't feel the pressure or urge to upload every minute of your wedding on social media as well.
Meditate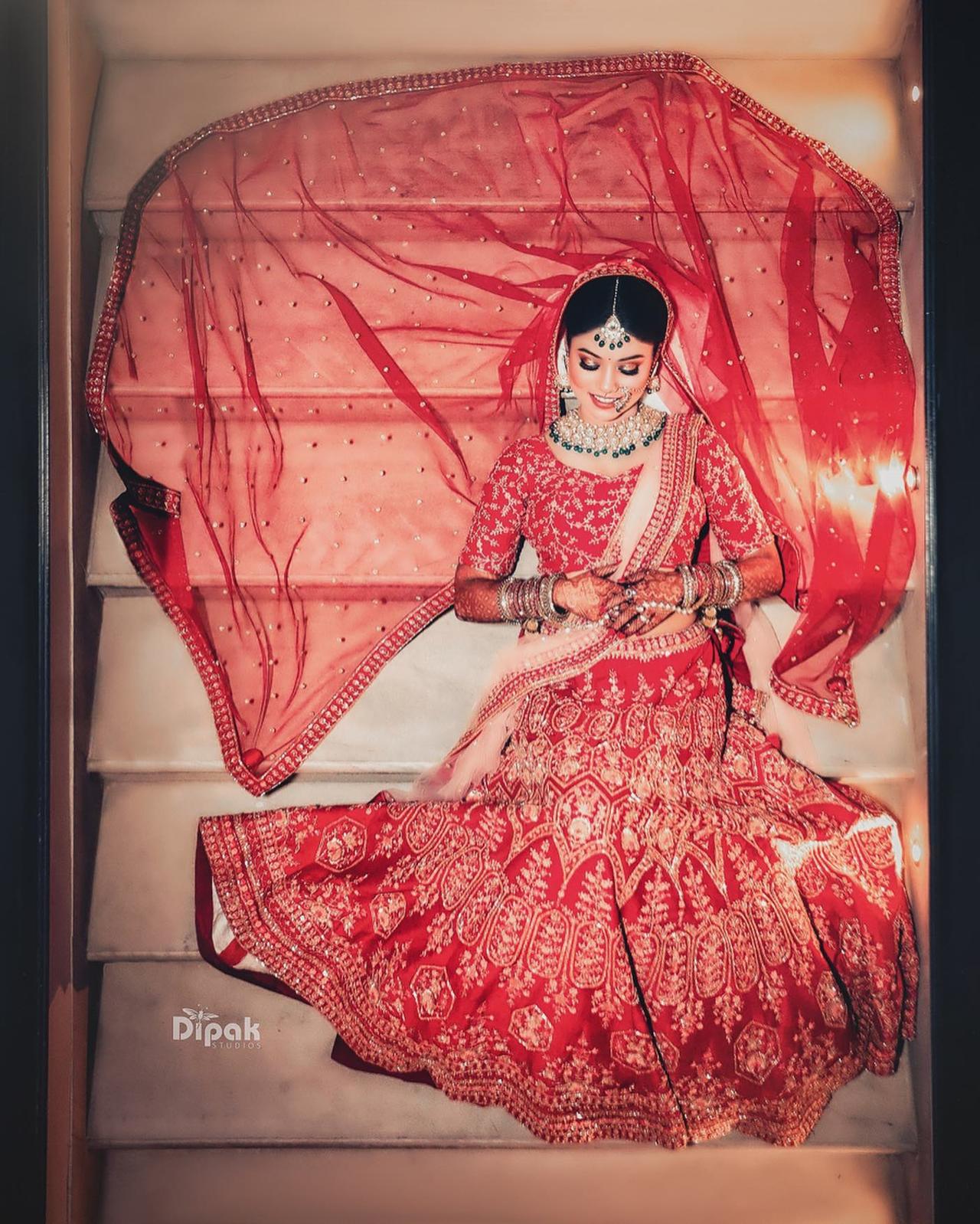 Don't wait for panic or anxiousness to crawl in. Start the morning of your wedding day by simply meditating for 10-30 minutes, depending on how much time you really have in hand. Invite your bridesmaids to participate in meditation activity so that you feel more at ease. Simple guided breathing meditation or yoga can be a great way to de-stress.
Hydrate Right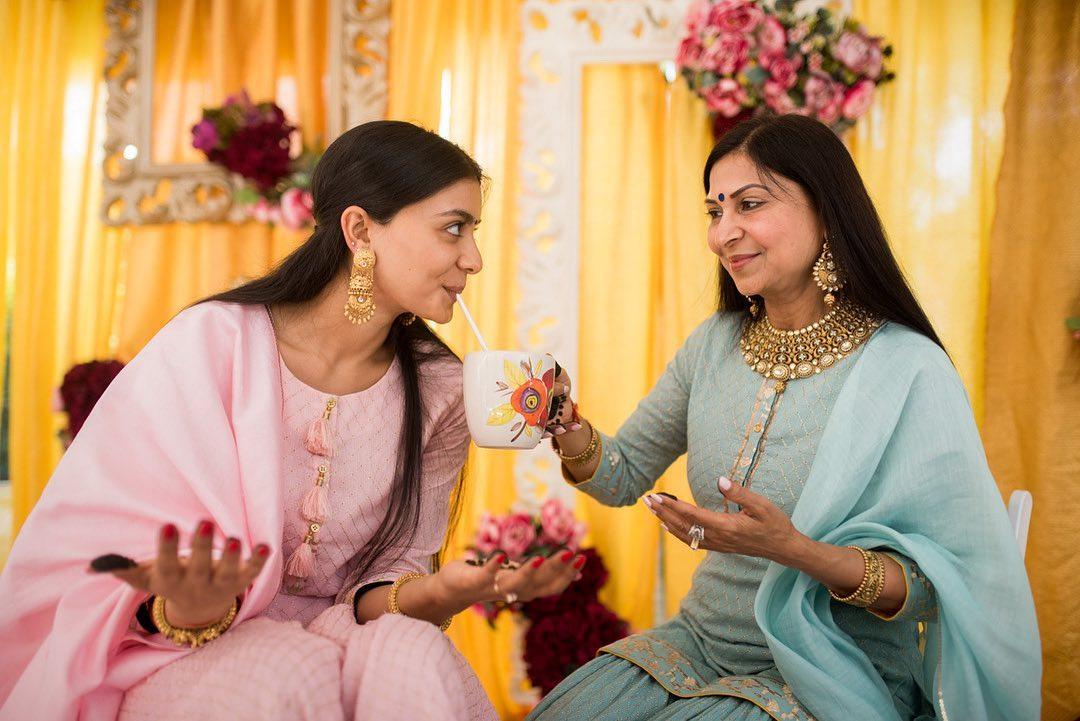 Wedding day means being on your feet for hours at a stretch with limited time to rest or sleep. Such a hectic schedule can lead to serious dehydration, which can be the cause of dizziness, breathlessness and panic. Hence, hydration throughout the day is mandatory. Now by hydration, we don't mean that you take shots of Vodka or sip on fizzy drinks. Skip soda or caffeine and hydrate yourself with mixed fruit juices and lots of water instead.
Remember, You Have Everything That You Need!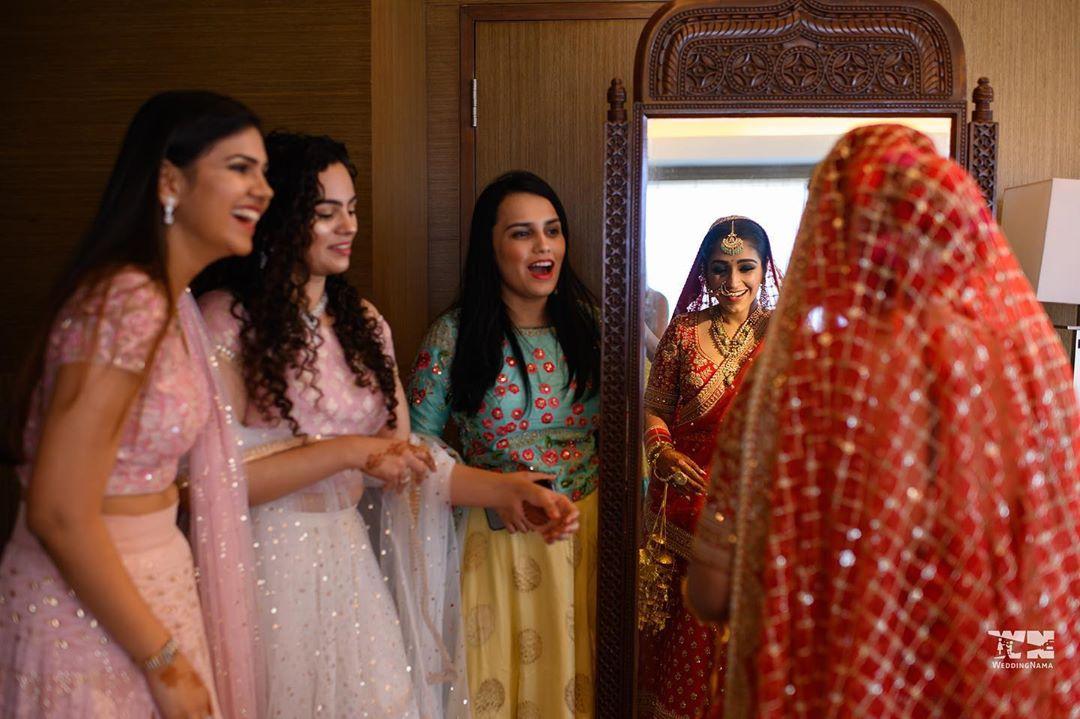 No matter how prepared you are for the wedding day, you will still feel this anxious thought that you are missing something important. The thought will cling on to you for the entire day and can be the reason of stress which will not be good for the bridal glow on your face. Take deep breaths and repeat to yourself that you have everything that you need to get married today and that whatever you are missing is not important but your smile and your presence at your wedding is.
For The Groom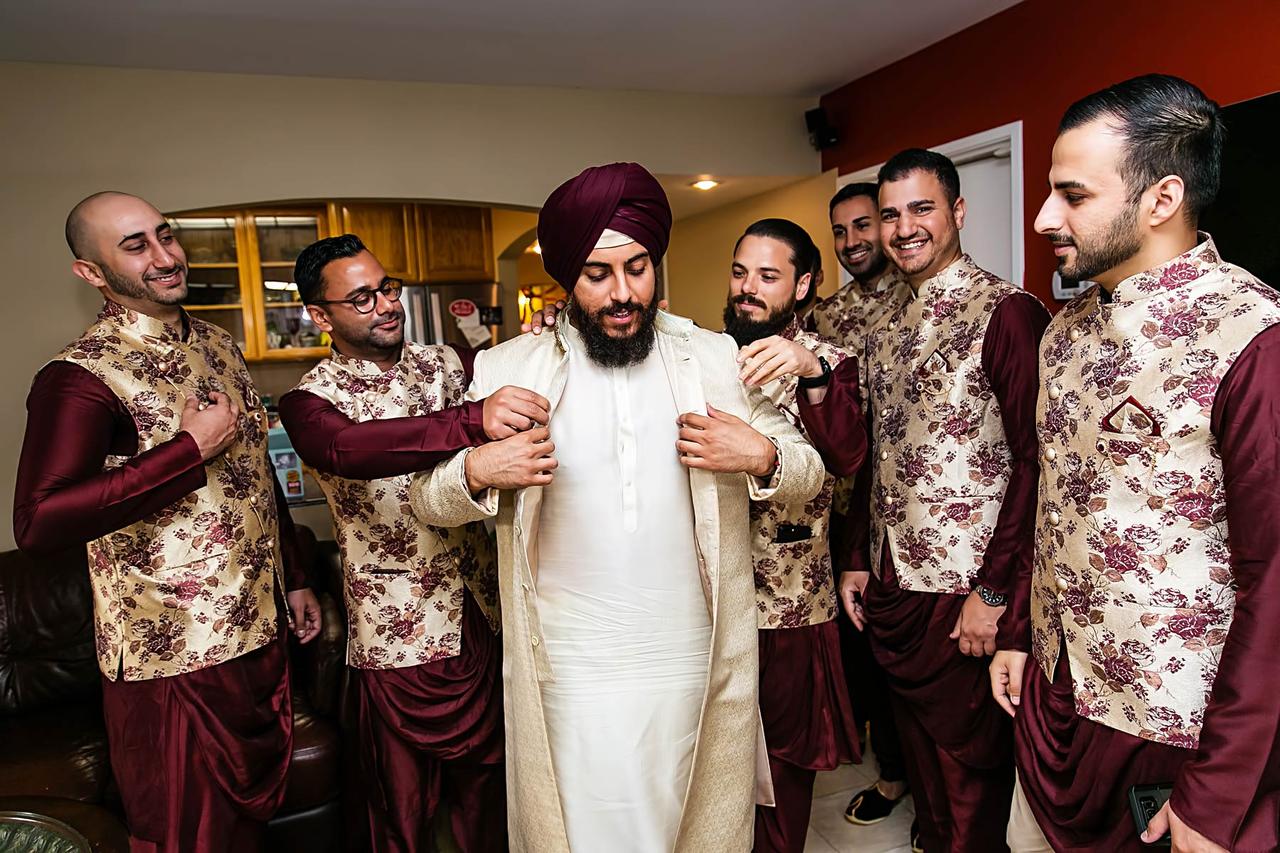 Image Courtesy: Aevitas Weddings
Write A Love Letter To Your Fiance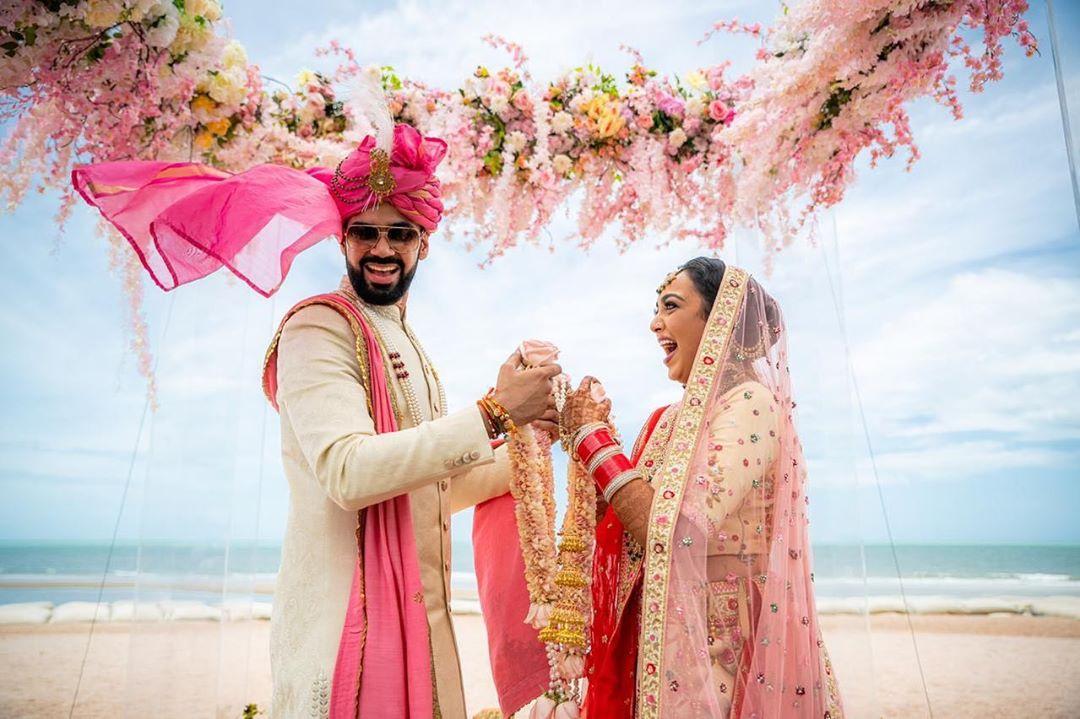 The morning of your wedding day is when you feel all the lovely emotions for your soon-to-be-wife. How about penning those feelings and thoughts on a piece of paper and seal it with love for a post-wedding gift to your wife? You could also get this letter delivered to your soon-to-be-wife via a best friend/your sister in law or brother, or anyone in the inner circle. Take some time out for yourself and express how you feel about the wedding day and this new journey that you two will partake-in, moving forward.
Raise A Toast With Your Mates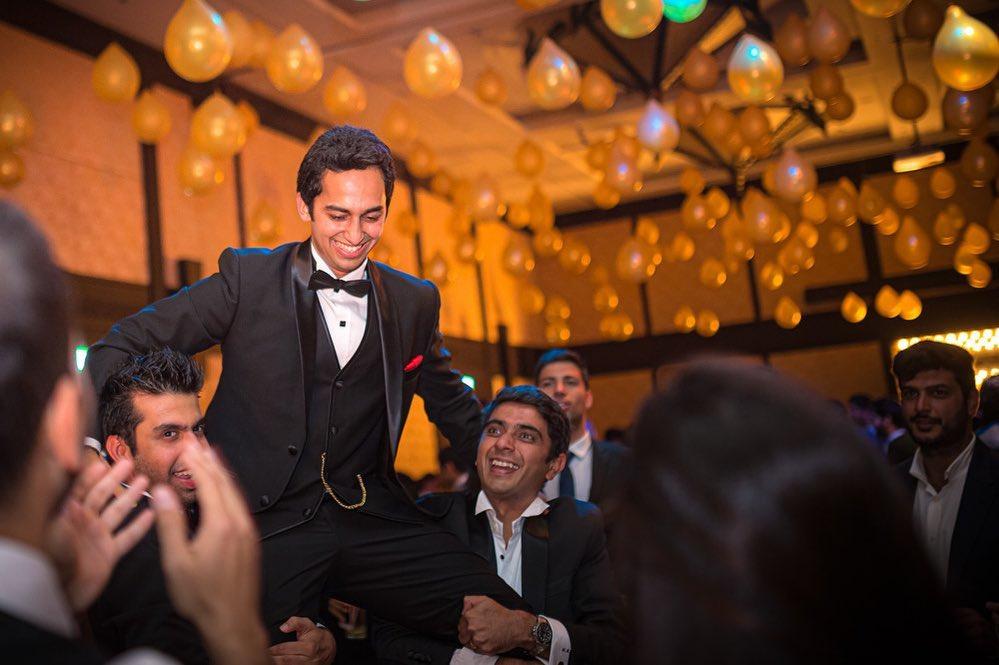 Another great way of making the morning of your wedding day memorable is by spending some time with the groomsmen. Probably catch up on nostalgic incidents that you share with them, have a great laugh together and possibly raise a bubbly to mark the occasion. If drinking seems troublesome for the day then you can simply sit down for an informal breakfast with all the groomsmen for great conversations over great food.
Relax And Don't Hit The Gym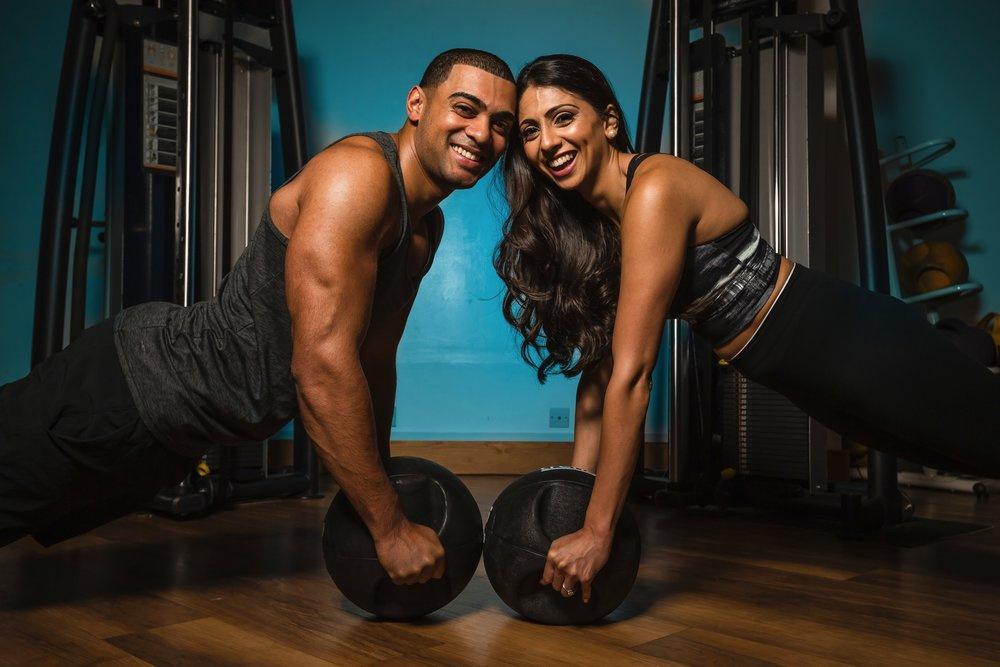 Image Courtesy: KarmaKai Photography
Every groom-to-be starts spending more time at the gym to get fitter for the wedding from the day the date gets finalised to tie the knot. But on the morning of the wedding day, you need to relax! Don't sweat, don't hit the gym and simply feel at ease and prep up for the long and special day ahead instead. You have done enough to get those inches in-check. Now it's time to rejoice and enjoy the journey till now and ahead of you.
Get Yourself A Facial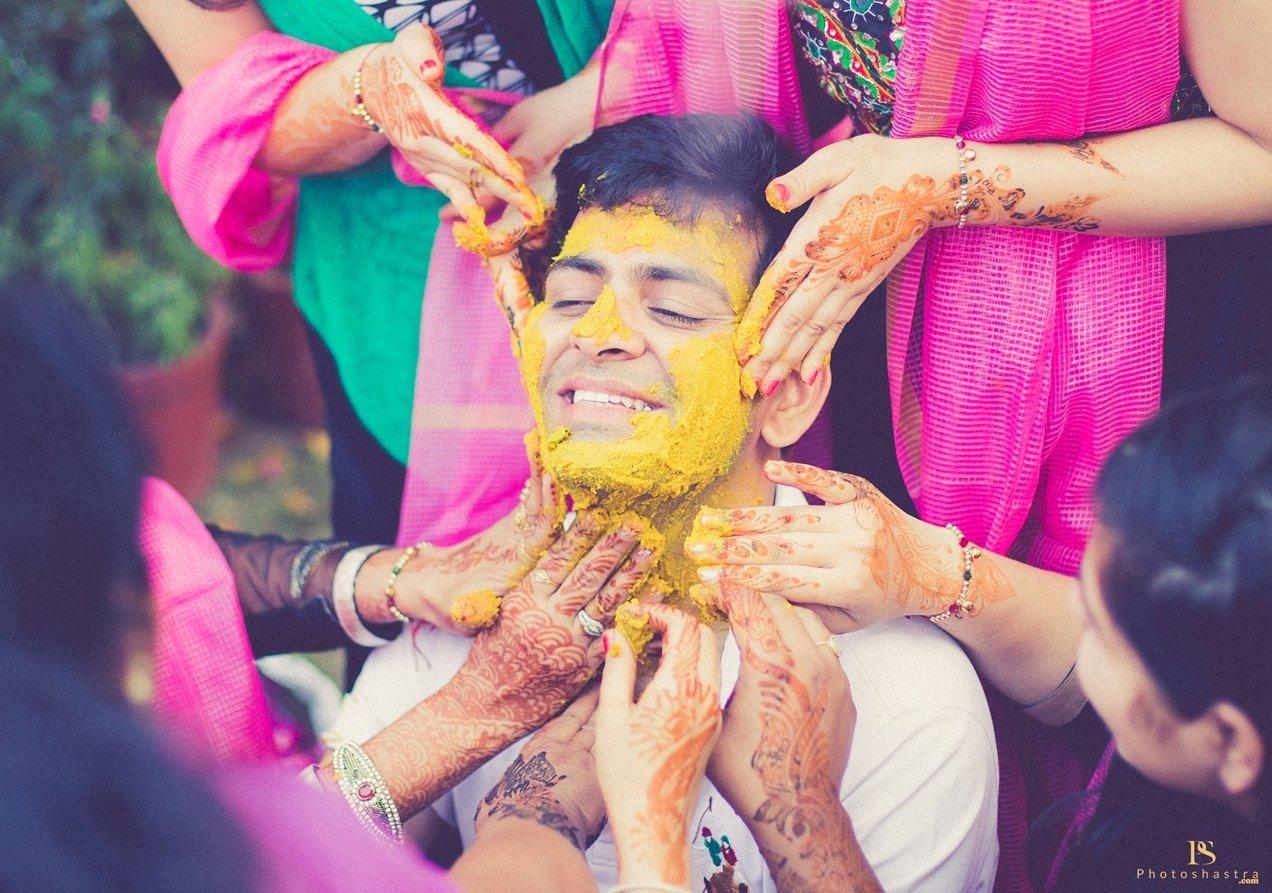 Why should only girls get the best of grooming for the wedding day? Grooms often skip the idea of grooming themselves beyond a haircut and beard trimming. But for the wedding and with all the shutterbugs capturing your every expression, it is a great idea to get your facial nerves relaxed and refreshed for the wedding day. Take an appointment for the morning of your wedding day and schedule an hour or two to get the facial and massage done as part of your wedding preparation. Manicures and Pedicures too are quite a trend nowadays among men, if you feel like doing something extra to pamper self.
Take A Long Shower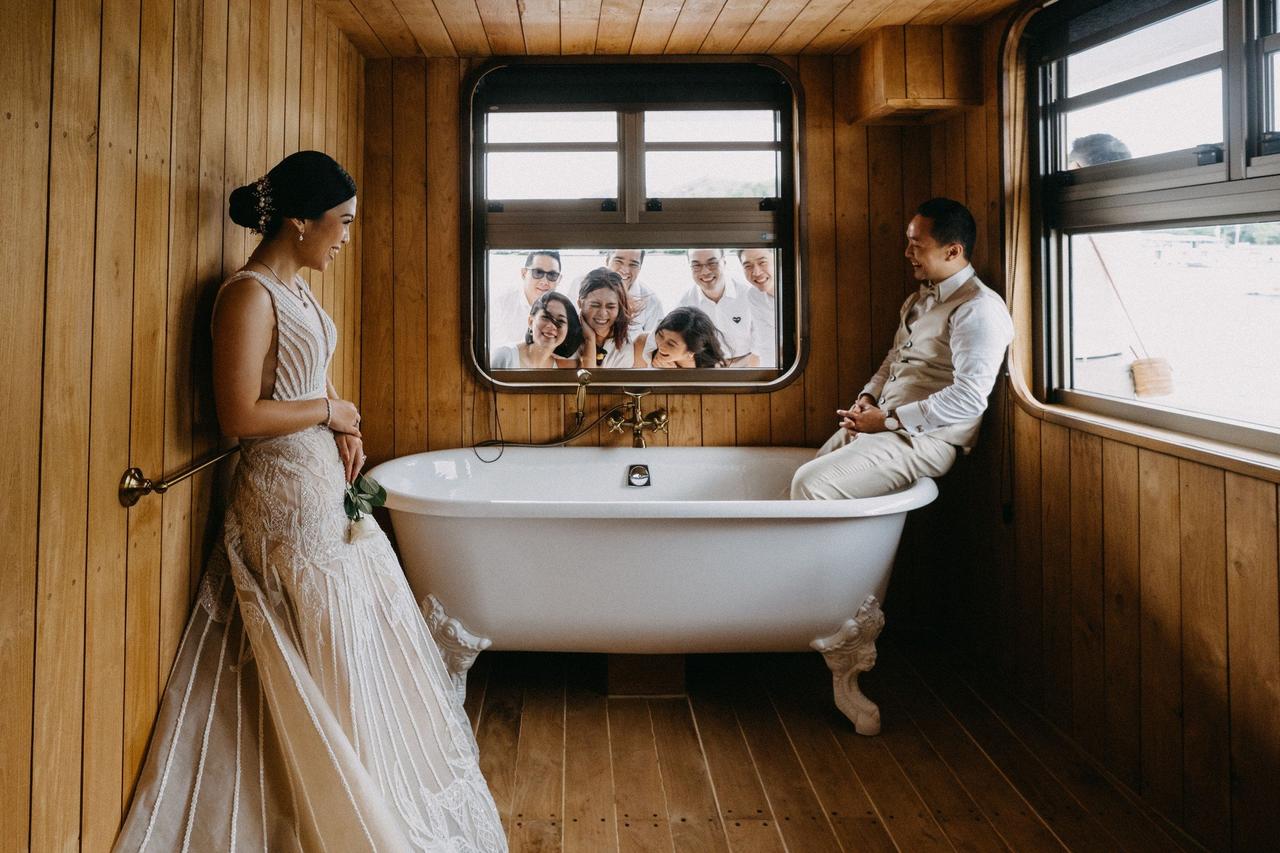 Image Courtesy: Derai Studio
A great way for men to relax on the wedding day is by either soaking self in a warm bubble bath or taking a long shower to unwind. A shower is known to relax the nerves, detoxify the body and is also considered a great way to release serotonin which is among other 'happy hormones' known to uplift the mood instantly.
Above all these tips, you need to remember that every second of the wedding day is about you! Which means you need to give yourself a break, pamper yourself, feel happy, feel every other emotion and simply embrace the beauty of the wedding day that is in front of you at that moment. Relax and enjoy, because a beautiful journey awaits you and your partner. With this assurance, we can guarantee that you are going to live-up your wedding day with full zeal!
How do you plan on spending the morning of your wedding day? Tell us in the comments below.