Nail Your Pre-wedding Photoshoot by Keeping Tabs on These 5 Points
A good photograph is something that helps you experience the emotions that led to that particular shot. Crack this emotion with our guide to planning and excelling at your pre-wedding photoshoot pictures while you enjoy each other's company.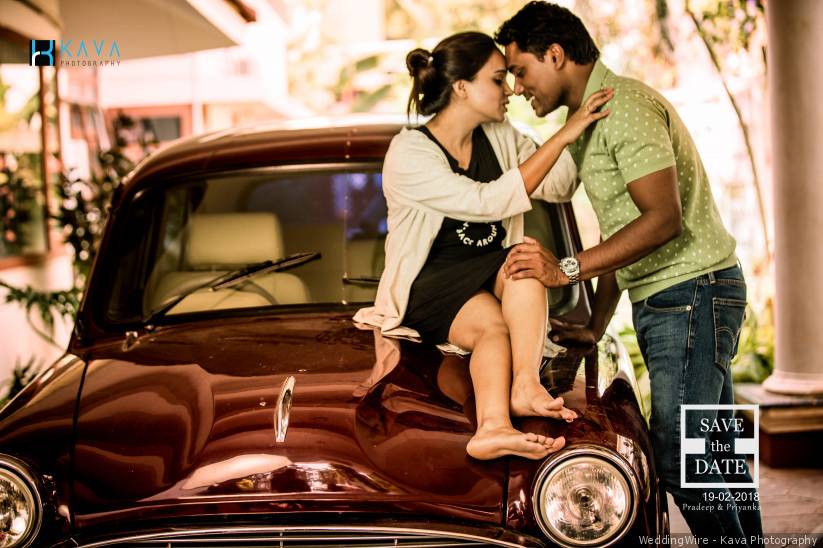 Lights, camera, passion and magic - those are the ingredients to a perfect pre-wedding photoshoot in India. It's considered the best time for a couple to bond and create photo-fueled memories for their time together.
In fact, a pre-wedding photoshoot (or engagement photography as it is known in the West) is one of the most enjoyable aspects of wedding photography. It is a combination of photojournalistic and posed images shot by a talented candid photographer capturing the bride's lehenga, groom's sherwani, their engagement rings among other things. Pre-bridal photography helps to show the chemistry between the couple and also get some stunning photos that enhance the photo books.
Keep these expert tips in mind as they are spoken by the masters themselves and once you do that there won't be anything coming between your mushy romance and epic photoshoot that captures your romance in its true glory! So hop on the bandwagon and climb this journey and nail your first photo shoot with brimming love and romance!
1. Find the right wedding photographer:

Your photographs should look relaxed and beautiful and a good photographer who gels with your vision and style must be selected. Do a little research, check the different styles of each photographer analyse their quality and then check price range and are free for your date then decide.
Here are a few questions with which you choose your wedding photographer with absolute ease:
- Are they in line with your expectations?
- What is their pre-wedding photoshoot package? What all does it include? What does it not include?
- Do they match your budget?
- Are they available on your planned dates and at your location?
- What are their booking charges?
- Do they have any cancellation charges?
2. Your pre-wedding photoshoot theme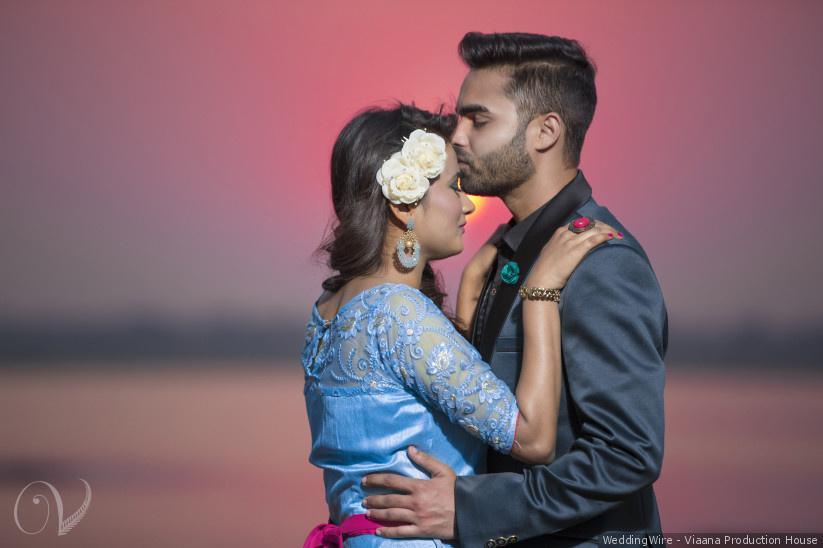 Your photos are going to be forever, so choose wisely. Some couples want to tell a story of their love, others want to create unique photographs that can garner as many likes as possible on social media. It could be formal, vintage, silhouette, glamour. Remember to discuss this with your photographer and get his opinion before deciding anything.
Here is how you can ace your pre-wedding photoshoot theme:
* Choose a theme you're comfortable with
* Discuss your pre-wedding photoshoot budget and whether your chosen theme would fit into it
* Look at the details - Check for pre-wedding photoshoot outfits, locations and techniques to best highlight your chosen theme.
3. Find the right location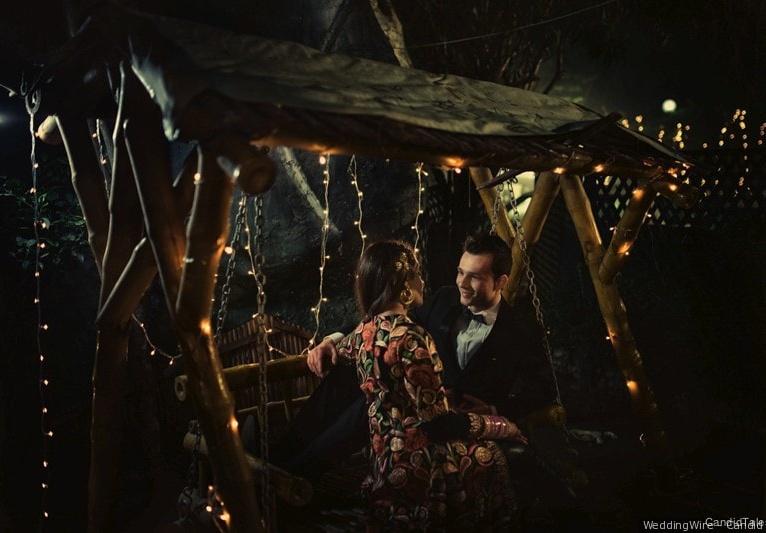 You should be free to select any location you want for your pre-wedding photoshoot, especially when you're having this conversation with your photographer.
Remember, a good photographer must be talented and comfortable in creating brilliant images in any location and captures your candid shots perfectly. That means that they should be able to take your theme and decide whether the location matches with it. They should also let you know otherwise, if that's the case.
Some people prefer to shoot at places that are connected with their story, like the coffee shop they met the first time or go to some exotic locations to shoot spectacular images. Here are a few location suggestions:
* Locations for a pre-wedding photoshoot in Delhi
* Locations for a pre-wedding photoshoot in Mumbai
* Locations for a pre-wedding photoshoot in Jaipur
4. Crack the right pre-wedding photoshoot outfits

It can be formal or casual depending on the theme and location. Always remember that the dresses should match with the surroundings whether a bridal gown or an Indian dress, but not drown in them like selecting a botanical green for a nature photoshoot. Your location is a backdrop for your pre-wedding photoshoot; don't be shy to use props if it gets dramatic or funny shots.
Here are a few things you need to keep in mind while selecting the right outfit:
* Choose outfit ideas within your budget
* Choose them appropriate to the location and season
* Keep your comfort in mind
* Coordinate your outfits with each other
5. Book the same photographer for all shoots

By that way, you can get good discounts and combo shoots. And the pre-wedding shoots help you get comfortable with your photographer. Your wedding photography will be much easier and less fussy if you already established a good relationship with your photographer. They would also get a good idea of how you want your bridal photos to be captured.
However, do keep your dealings transparent and clear. If needed, pay for your pre-wedding photoshoot after it's done and take the images right away. You would need them for your wedding invitations or to play at your wedding venue. It would also let you know about the delivery processes with this vendor.
The pre-wedding photoshoot will give you a clear picture of what works for you and what doesn't. The way everything else gets a test run at the engagement ceremony, your bridal lehenga, makeup and bridal hairstyle. Based on the final pictures, you can bring out the real diva in you at all the other events. Don't forget to forge new memories and have some fun at this photoshoot as you fall in love only once! Listen to what your photographer tells you, wear amazing outfits and enjoy each others company like you always do!
Are you getting married anytime soon? If so, then bookmark this guide and nail your first photoshoot together as a couple and seal this moment through the sands of time!