10 Reasons Why You Should Consider Sending Whatsapp Wedding Invitation Video Instead of the Traditional One
There are many good reasons to send your wedding invitations through Whatsapp. We share some with you right here.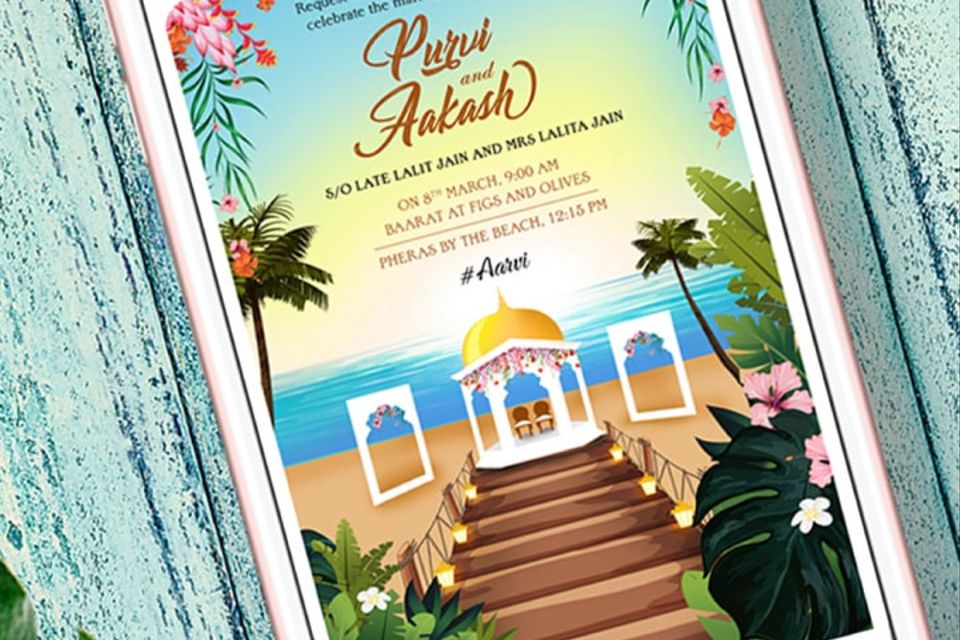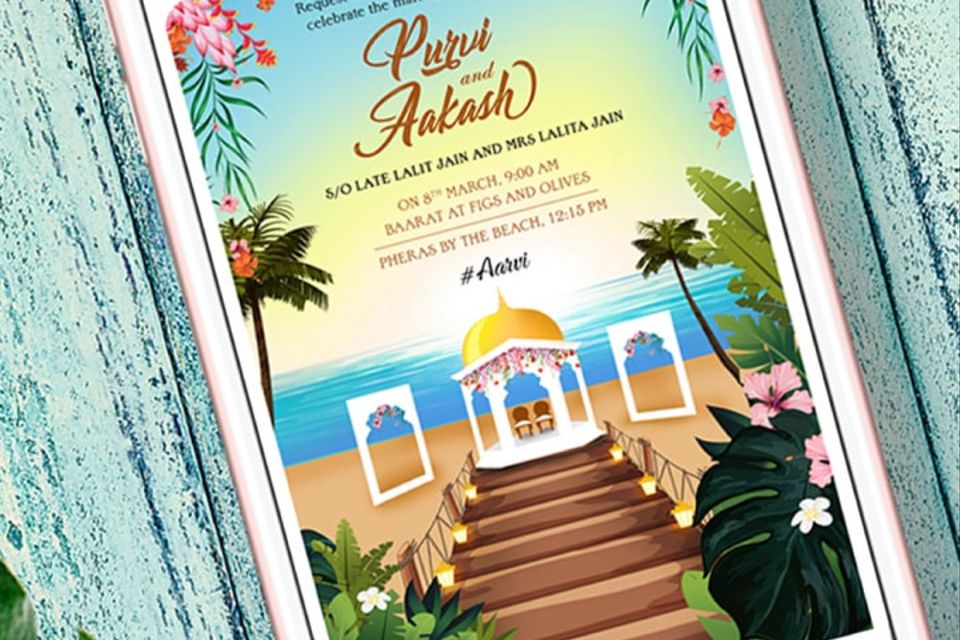 Inviting people to your wedding has never been this much fun. Digital and online invitations like Whatsapp are gaining more and more popularity these days because couples are discovering many benefits associated with online invites. A Whatsapp wedding invitation video is a boon for couples that are soon going to wed. From saving time and money to keeping you organised, there are many cons of sending video invites on Whatsapp. Let's take a look at few of them.
1. Whatsapp Wedding Invitation Video Saves Time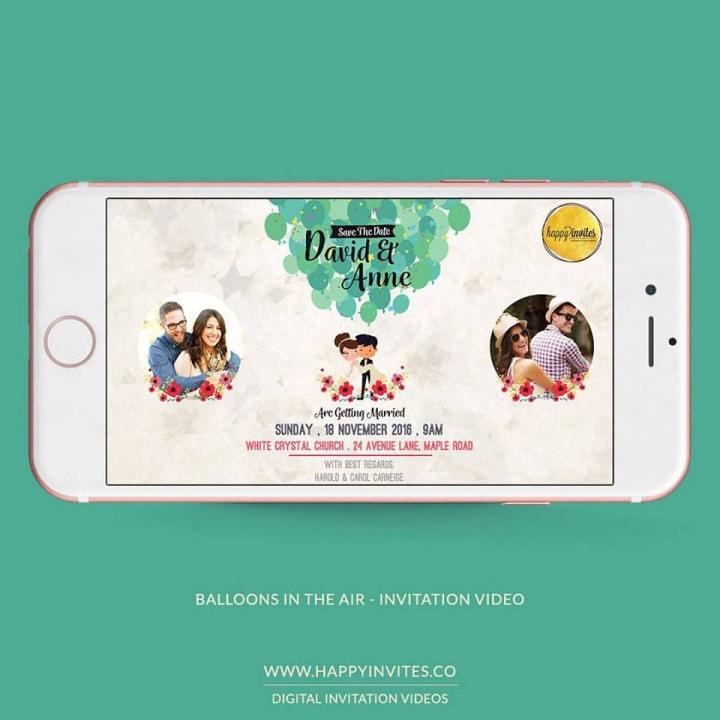 Wish to send your wedding invite video at a lightning speed? If so, then send it on Whatsapp. In no time, you can send the invites to multiple individuals on your contact list. The videos on Whatsapp can be created without hassles. You have the choice to hire professional video makers to get help in creating wonderful invites for your ring ceremony or Sangeet and wedding.
2. Budget Friendly
Anyone can create a Whatsapp wedding invitation video easily and that too free of cost. You simply need to download a free app, like video falls and get set towards creating fun video invites for your guests. In case you require the services of professionals, then take help from the myriad online wedding stores. Unlike printed invitations for which you have to pay per piece, this will not only save you tons of money but will also take away a lot of stress.
3. No Delivery Mistakes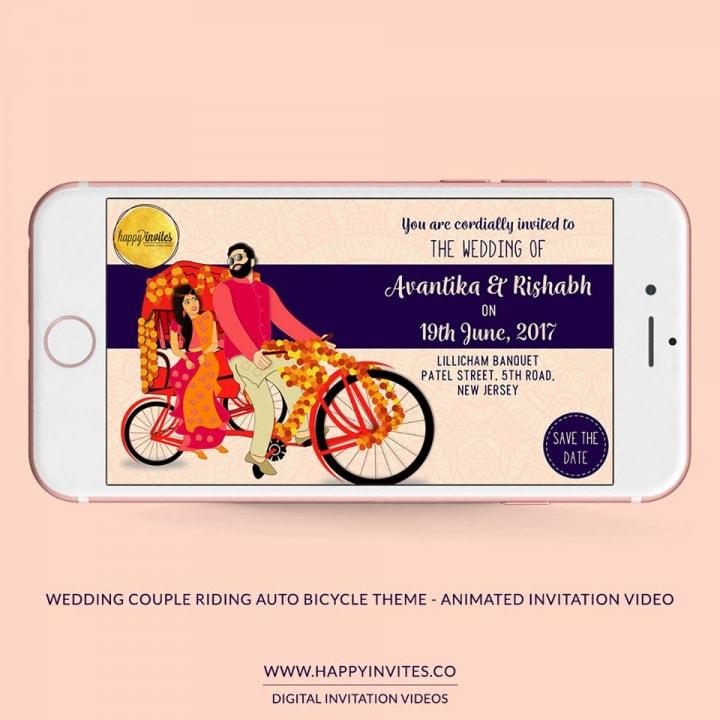 Sending wedding invites through post can sometimes leave room for delivery errors on the part of the postal company. Hence, in order to eliminate this altogether, its best to send your invites digitally, like Whatsapp. With this app, you can create an RSVP group for all the invitees. Here, you can keep a tab on the number of guests that are coming for your wedding along with their addresses. You can also change the settings and notifications to know when your invite is opened and viewed. It will help you determine how many guests have been informed of your wedding.
4. Keeps You Organised
Whatsapp wedding invitation videos can be sent to each guest without any errors. These invites enable you to keep organised and not goof up at the last moment. If you are someone who is a little forgetful, this online tool will come to your aid. Unlike paper wedding invites, sending digital invitations helps you to keep all your wedding information at one particular place. For example, an RSVP group created on Whatsapp can help you keep track of guests that have RSVPed and those that have not. Also, you can notify all your guests of any changes to your wedding date, venue, or time within no time.
5. Vast Coverage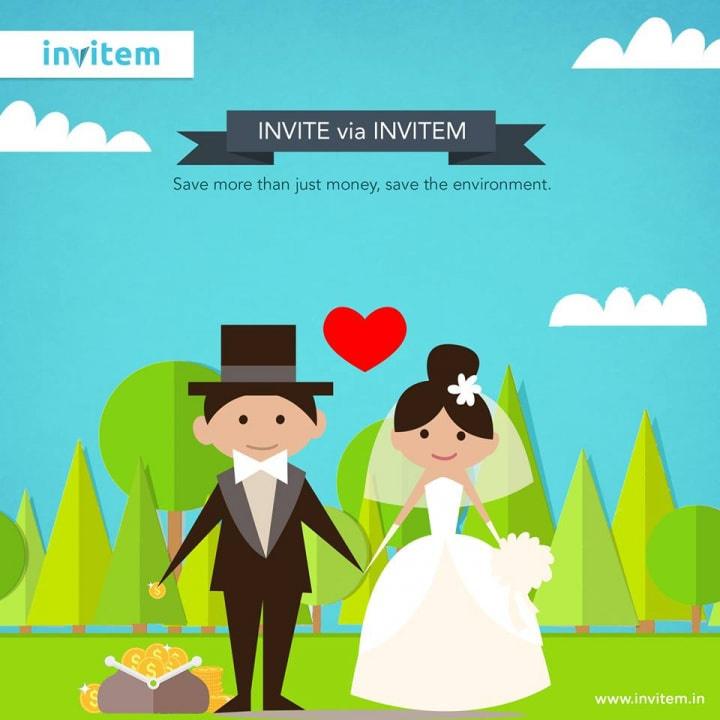 Now a day's almost everybody is online, and therefore, when you send your Whatsapp wedding invitation video, it reaches a large number of your guests at one go. Online invites can have vast coverage as most folks remain online 24/7. It's a great tool that can simplify your wedding preparations.
6. It's Eco-friendly
A Whatsapp wedding invitation video is the most eco-friendly way to announce your wedding day amongst your guests. It's paperless which automatically removes any scope for hurting Mother Nature.
7. Easy for Guests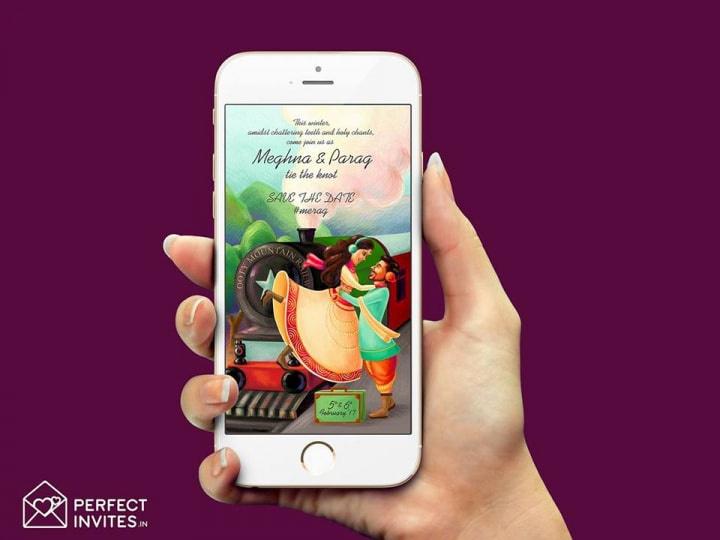 Whatsaap wedding invitation videos make it easy for invitees to synchronise their personal calendars with them. When you send an online wedding video on Whatsapp, your guests can pretty easily mark your day with their online calendars and also set reminders. Scheduling becomes simpler with Whatsapp wedding invites.
8. A Whatsapp wedding invitation video looks equally beautiful
If you are wondering how a wedding video will look if it's created using Whatsapp, then, it will come as a surprise that it will look just as amazing as your paper invitation. A Whatsapp wedding video invite is not boring or bland. Rather it is more creative and funky than most paper invites. Whatsapp offers you a huge collection of templates for video invites that you can personalise to your needs.
9. Freedom to update fast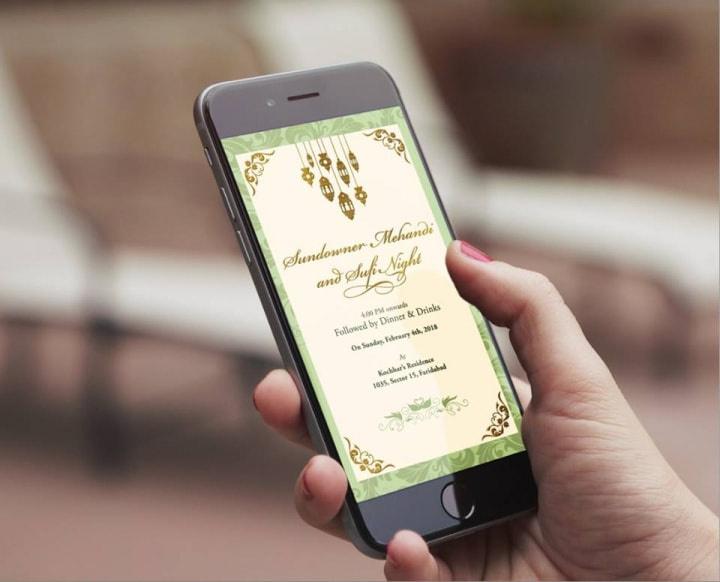 You can update any changes to your invitations in a matter of a few minutes when using Whatsapp. This feature, however, is absent when you send paper invitations to guests.
10. Extra benefits
Using Whatsapp also offers you many extra advantages. If you feel your wedding invitation video looks a little bland, then, you can add extra features to it by adding songs, your album clips, and personal photos.
E-wedding cards and videos are in trend these days. Why should you be left behind? Use Whatsapp wedding invitation video and set the tone for a memorable and fun affair!
Have you ever tried sending an invite through Whatsapp? How was your experience? Let us know through comments.