9 Wedding Clutch Images for Some Much-needed Inspiration!
No man will ever understand why women own so many bags! A great handbag contains our essentials and we simply cannot function without a wedding clutch this season!
Most women you know carry a small but stylish bag to any event they attend. It contains all the necessary things they may need during their night out. From emergency items like safety pins to makeup products for touch-ups like lipsticks and mascara, the bag generally has everything. They also need to carry some cash, their keys and mobile phone. Fitting all these in one tiny bag is a huge task - one woman like to take head-on! That is why finding the perfect wedding clutch is important. You have to keep some pointers in mind while shopping for a wedding clutch. From the top of our head, we can think of these:
It should be big enough to keep all the items you need.
Make sure you try to fit in your mobile phone before buying any wedding clutch
See if it has a chain that can turn it into a sling bag. It can come in handy later.
Buy a wedding clutch after you have bought your outfit so that it matches.
Keep in mind the vibe you are going for with your look. It can be traditional, classic, modern, edgy or quirky!
Check out these 9 wedding clutch images in different shapes and sizes. We think you will be happy with what you see. Happy reading!
Edgy black clutch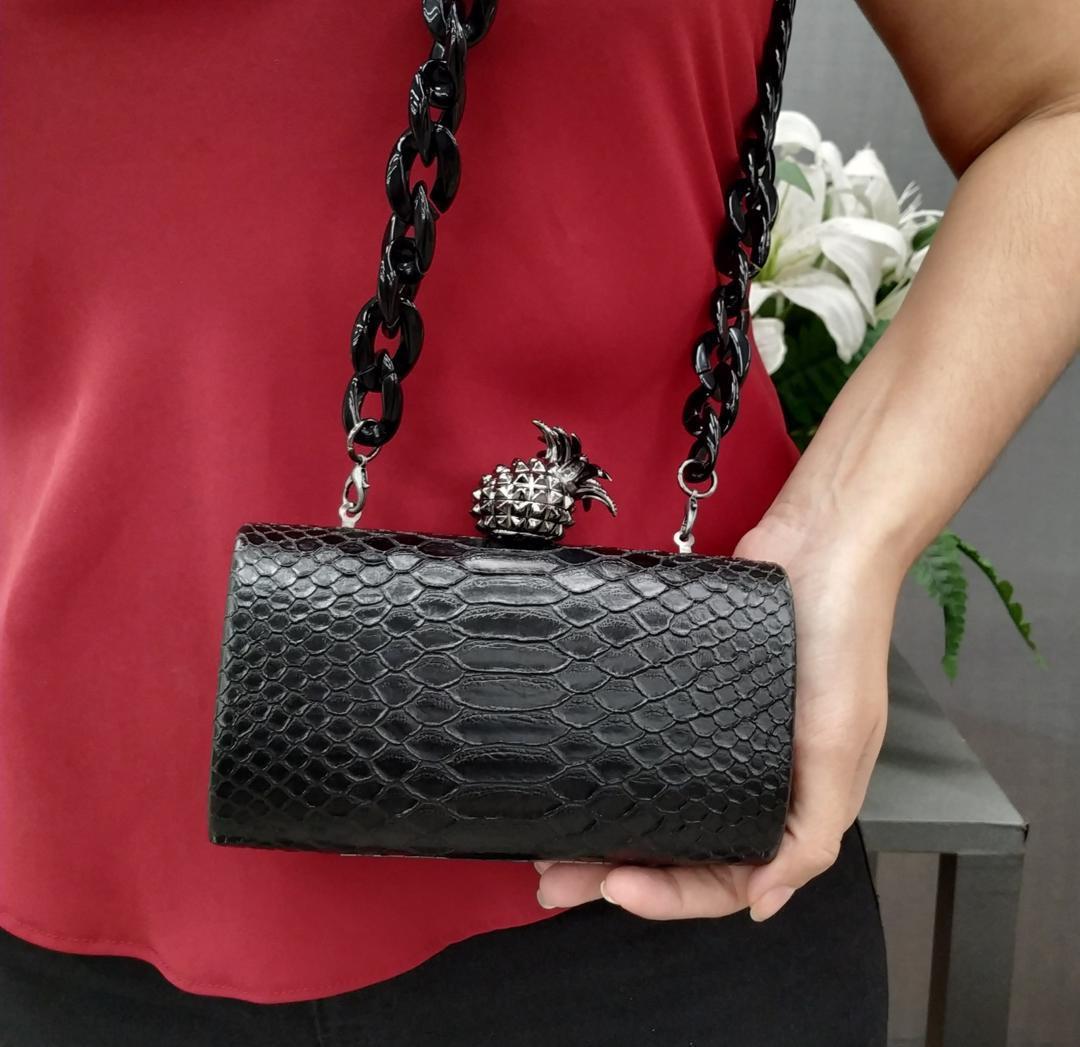 Image Courtesy: Babela Accessories
The first wedding clutch we have in store for you is a textured black piece. It is edgy and modern. It has a pineapple-shaped buckle and thick chains that are detachable. If you are wearing an evening gown in dark colours like red, black or green, this black colour clutch will stand out.
Elegant Sabyasachi clutch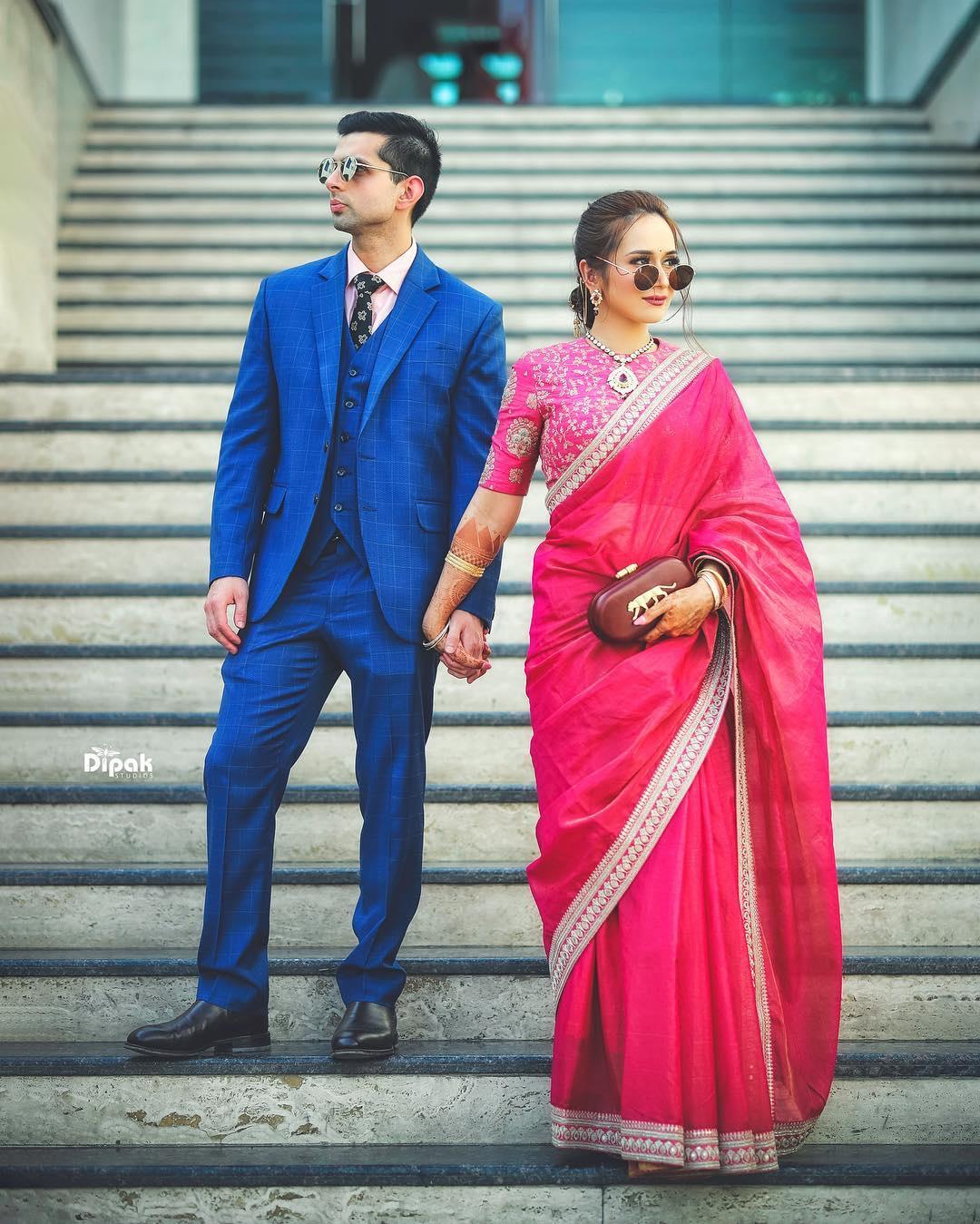 The next wedding clutch is a classic piece by Sabyasachi. It is simple yet stylish. The only design on the clutch is the Sabyasachi tiger logo, which in itself is iconic. If you cannot afford the real clutch, the market is full of high-quality copies!
Box clutch with chain detailing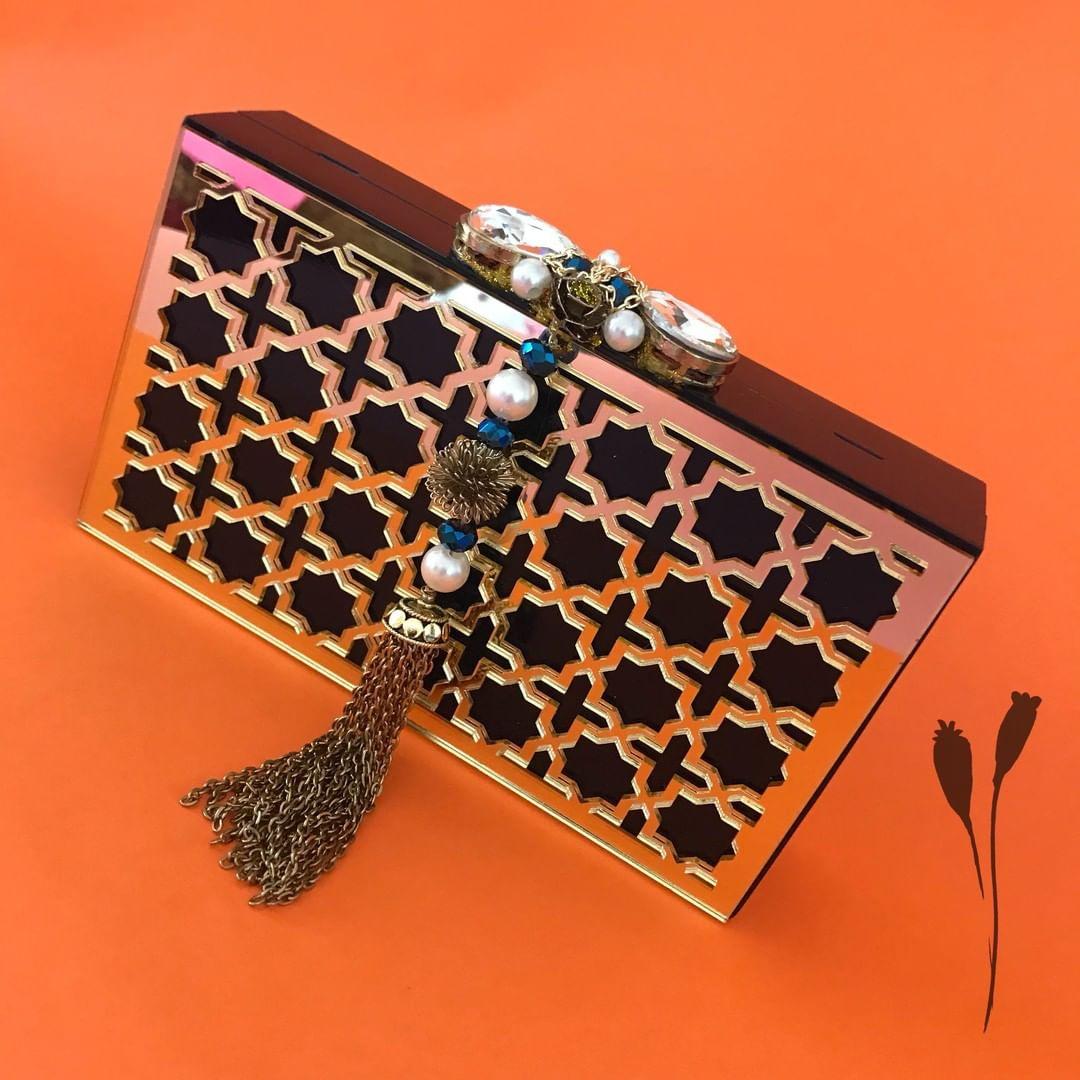 The box style-wedding clutch has been trending for the past few years. If you are wearing any western or Indo-western outfit, a box clutch like this will go perfectly with it. You can fit your phone in this clutch easily, along with your makeup and other items!
Blue clutch with feather detailing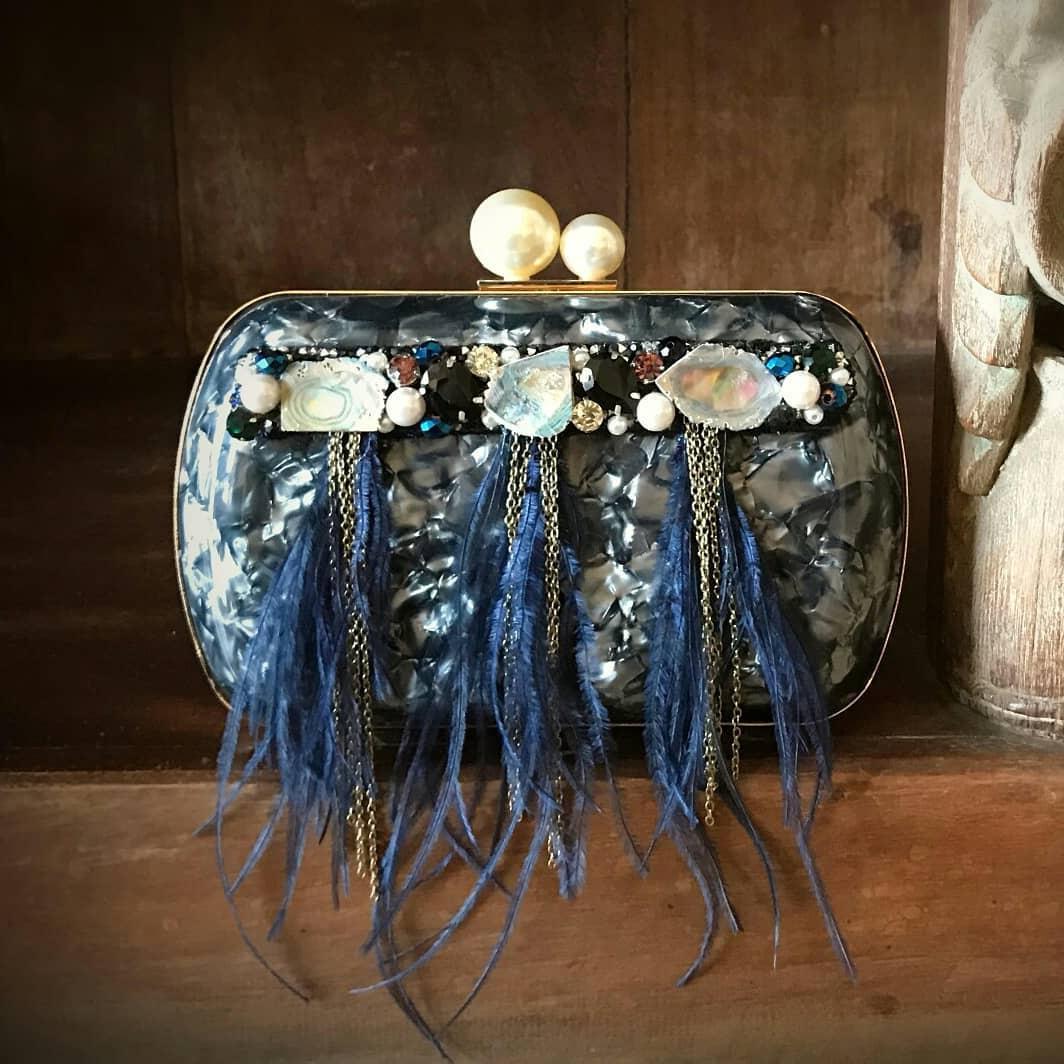 This wedding clutch is quirky and fun. It is perfect for a bachelorette party or a cocktail ceremony. With the marble finish base with the feather detailing along with the stones and pearl handles, it is a gorgeous piece that you would be proud to show off!
Marble finish clutch with stone embellishments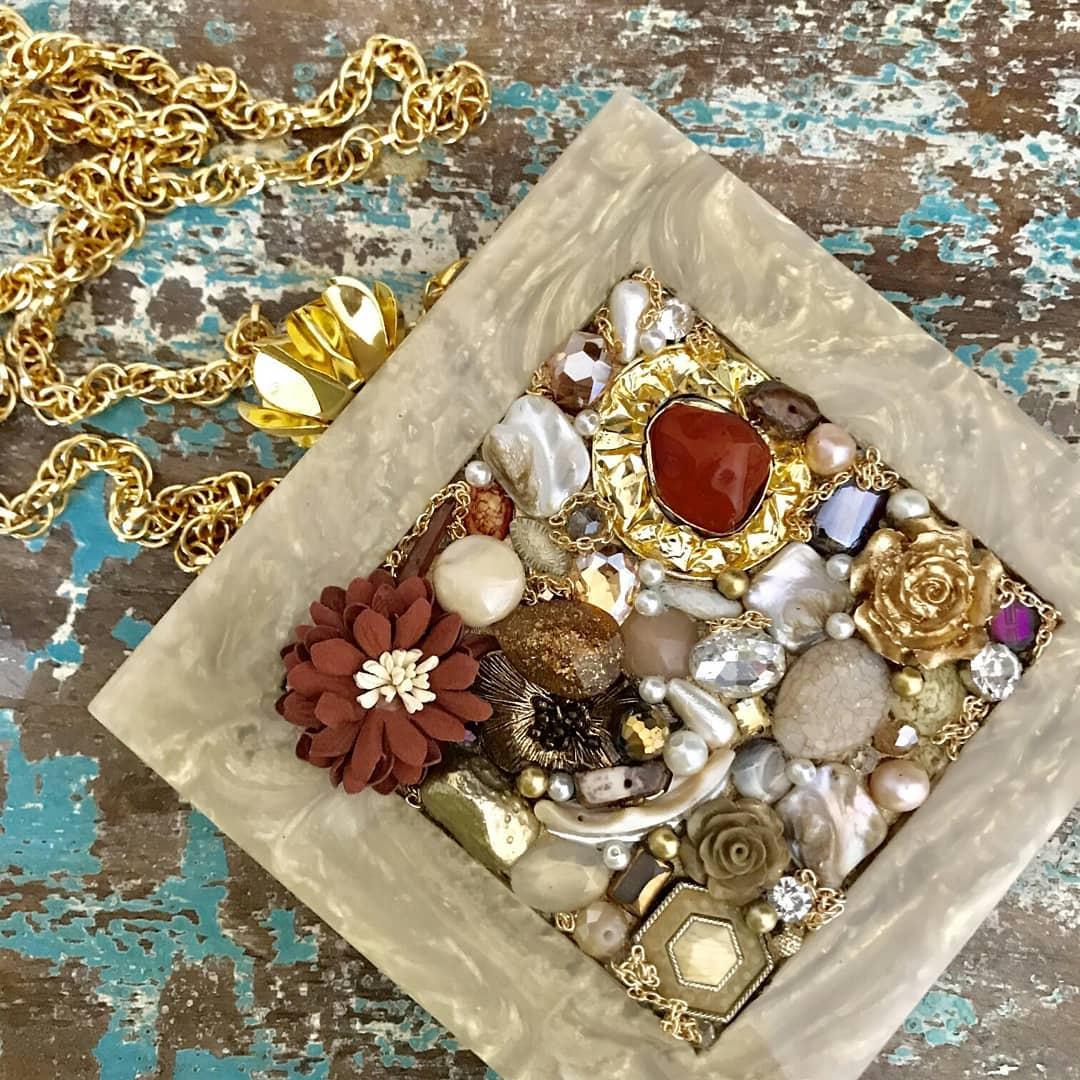 The next wedding clutch is one of our favourites. We are in love in the colour combination, the marble finish, the flower and stone collage with shells and pearls. The golden colour is used with a lot of thought and it shows. The floral handle and dainty chain add a pop of colour to this clutch. It is a chic choice for all the chic ladies out there!
The next two clutches are for a bride who wants to carry a wedding clutch during her entrance. Let us check them out!
Potli clutch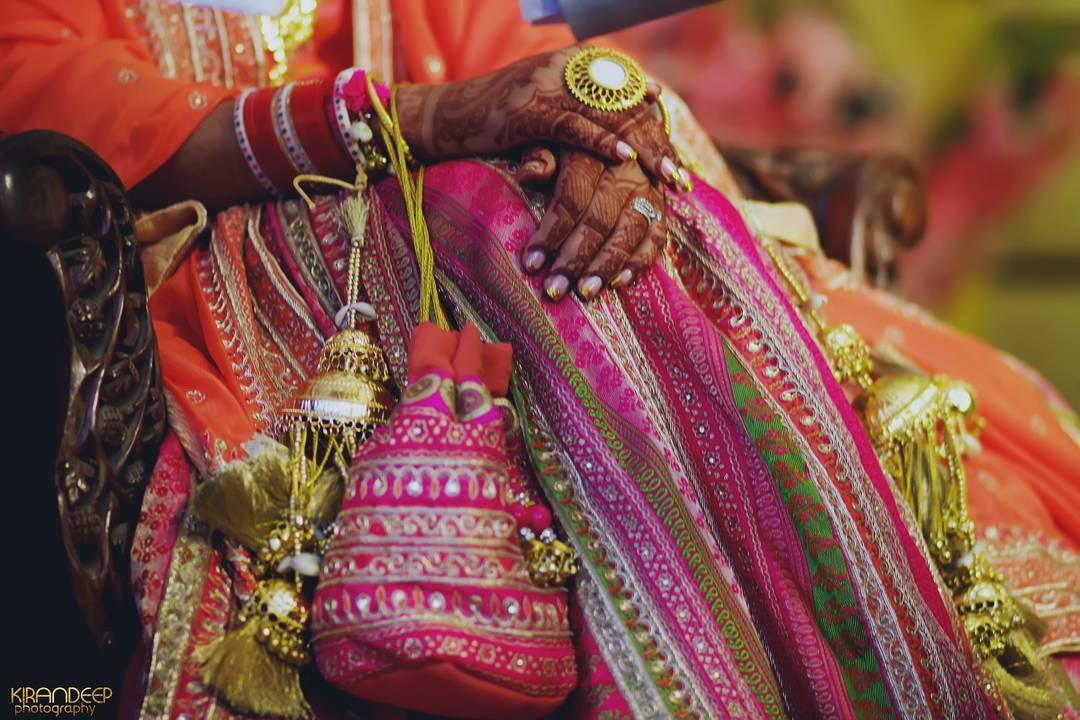 This is a Potli clutch for a bride. As you can see, it is a traditional bag that will go with any wedding lehenga perfectly. The colour scheme, the design and the work on it all hint that it is made for a bride to wear on her wedding day.
Personalised handwoven clutch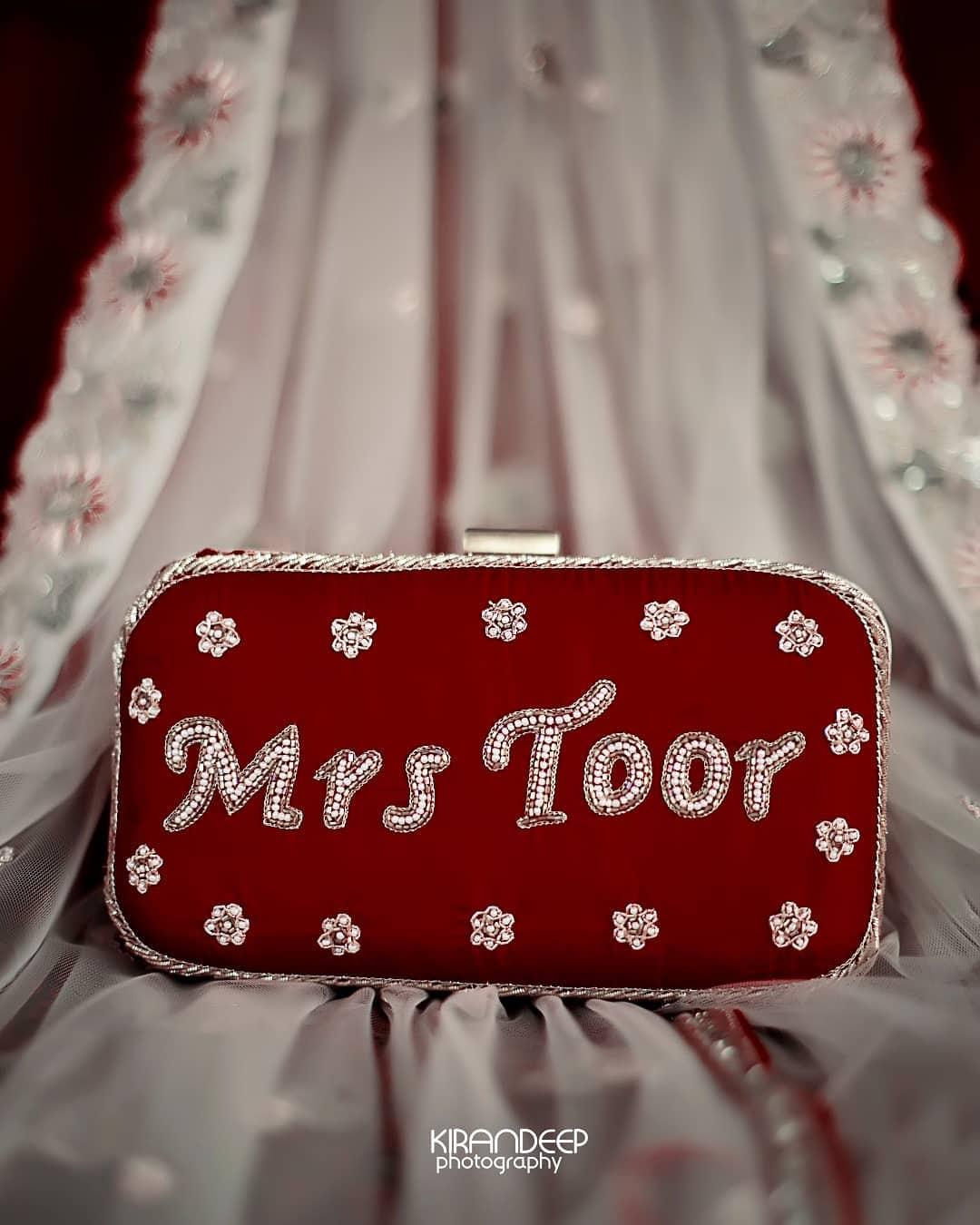 The next one in our list is a handwoven clutch made with soft fabric. You can find hundreds of designers who can customise such a clutch for you. From your initials to your new surname, you can get anything embroidered or embellished on a clutch.
The next two options are from Christian Louboutin. They are perfect if you want to go OTT with your choices. Have a look!
Rhinestones embellished clutch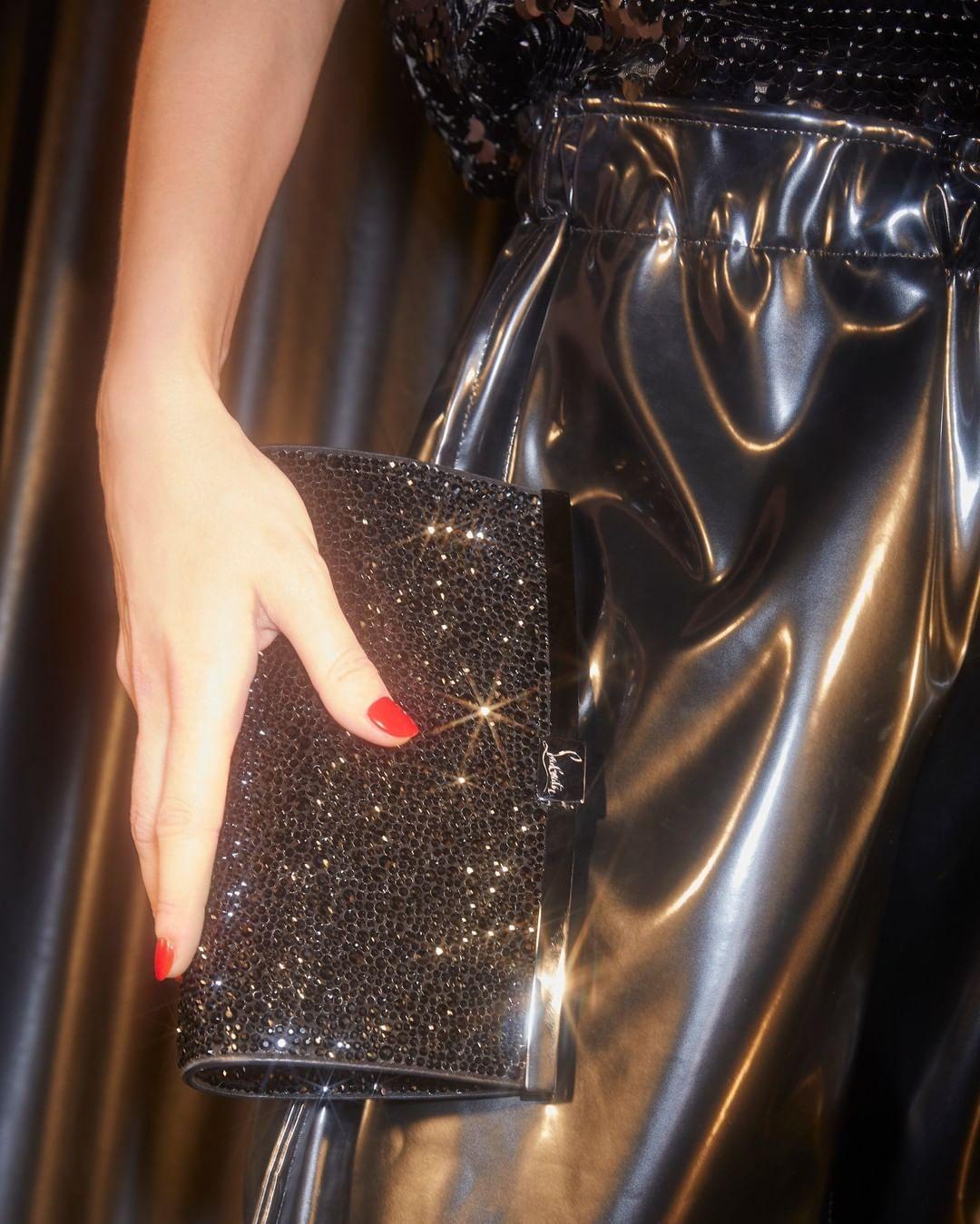 Image Courtesy: Louboutin World
You can use this clutch not just for weddings, but informal parties as well. Similar knock-offs are available everywhere in high quality so keep that in mind if you can't afford the real deal. Rhinestone clutches are perfect if your ensemble needs a statement piece and they will make you stand out in a crowd.
Golden and silver spikes clutch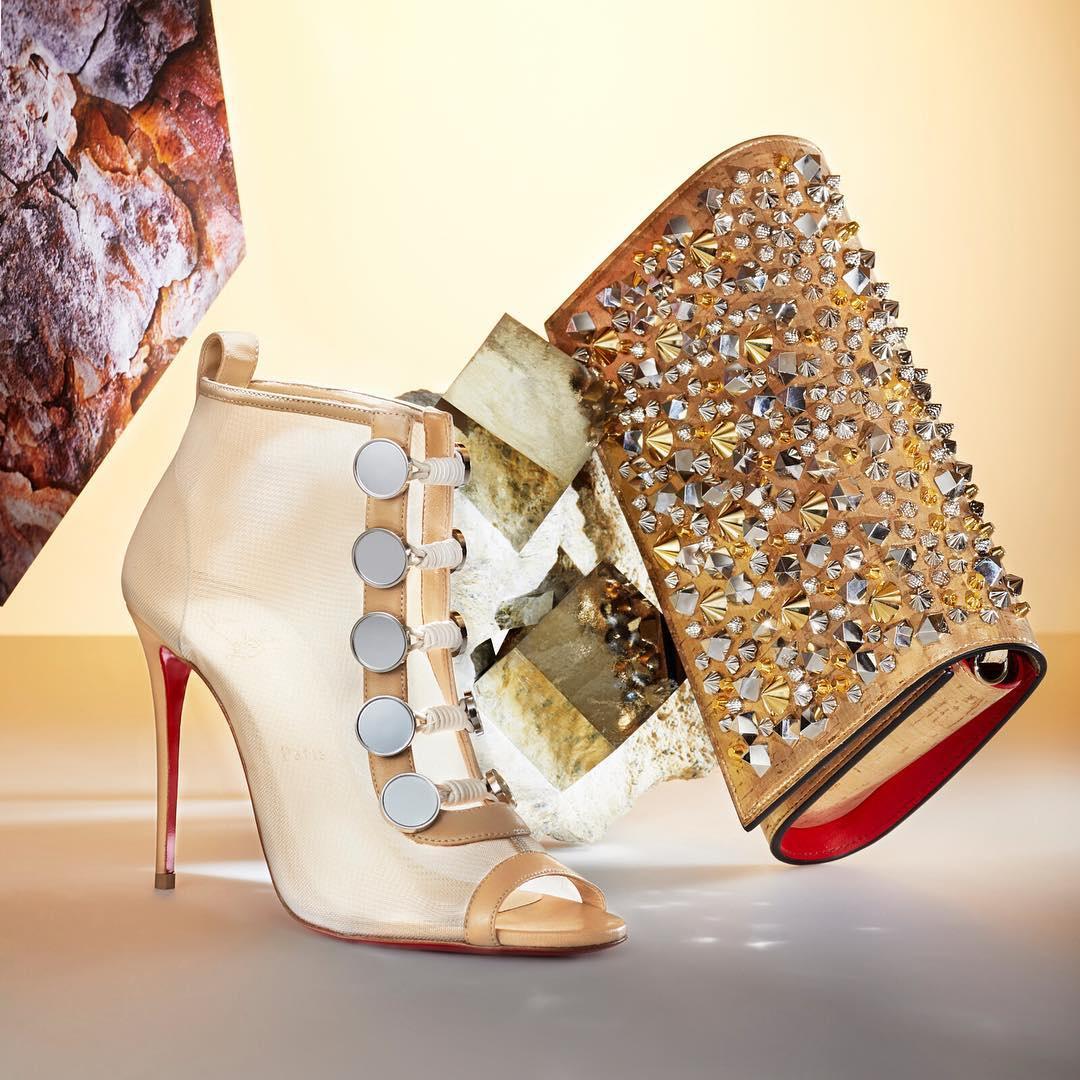 Image Courtesy: Louboutin World
The last clutch in our list is a spiked number. Spikes were a huge trend last year. The look is quite relevant now as well. Beige clutches like these go well with any outfit. You can carry it with a saree and a gown as well if you want to give your traditional outfit a modern touch.
These were our choices for this year's trendiest clutch images. We have given you many different choices that you can style with different types of outfits. Tell us your favourite clutch in the comments below!
Looking for the perfect lehengas for each ceremony? Check out these bridal lehengas stores near you!