Saurabh & Riddhimaa's Que Sera Sera Story of Love & Their Intercultural Wedding
Saurabh & Riddhimaa started talking through Insta DMs & their intercultural wedding was absolutely AWW-dorable. Read on to know the deets for inspo!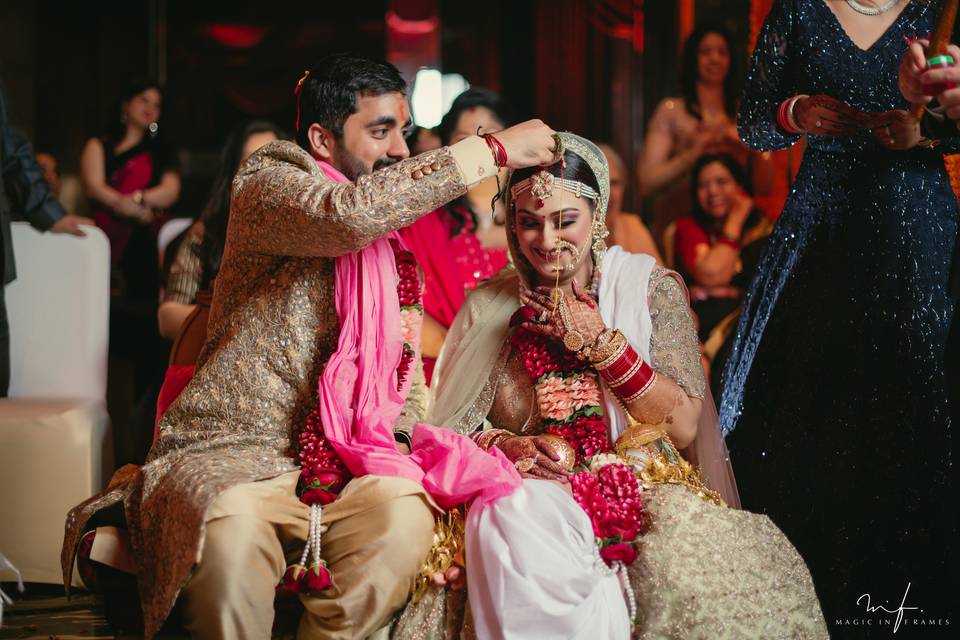 With the age of digitisation or rather the digital renaissance that the world is witnessing these days, love stories that happened across the screen have become the new IT thing. You must have heard of all the world's online dating apps and websites where love stories spark up after a right swipe. But Saurabh and Riddhimaa have an online dating story with a fun twist to tell.
This adorable couple got hitched on the 31st of August 2020 and their story is sure to melt your hearts. Read on to know the itty bitty details of this awwdorable wedding.
How Saurabh met Riddhimaa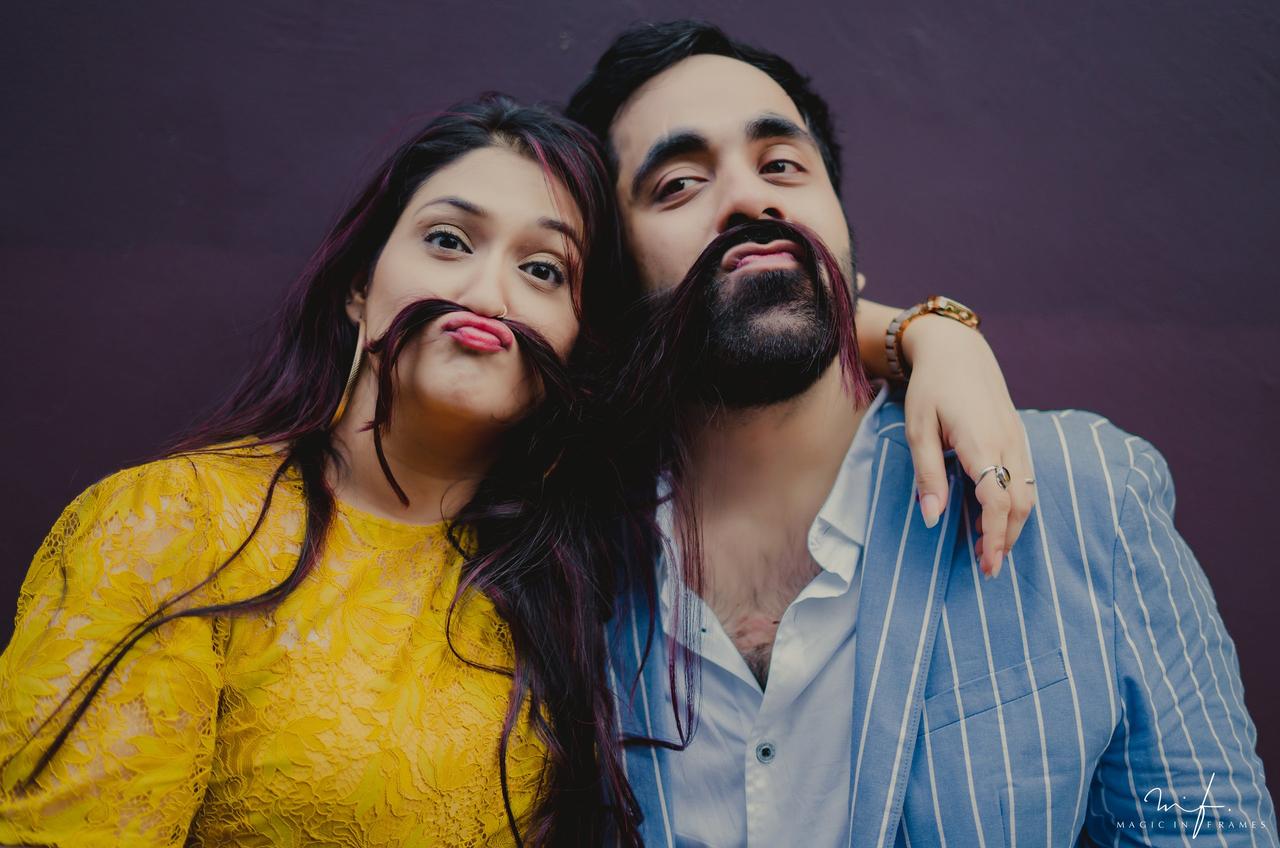 You've heard us say it before and we will say it again - their's is a heart-melting love story that started online! Yes, you heard us right. The millennial lovers make our heart flutter always.
It's a rather funny story! Saurabh cold texted Riddhima on Insta exactly a year ago, to be specific on the 6th July 2019. Riddhimaa happened to be bored at work, so just to pass some time she started talking to Saurabh. It was all just leg-pulling. She had never entertained random requests so she apologised and told him the same.
That being said, there was some vibe so they started talking regularly. She soon came to know that he was Sindhi, a vegetarian and doesn't take alcohol. And no parties too! In short, she was the complete opposite of who he was. Saurabh was simple, Riddhima ALWAYS needed entertainment. Ethical entertainment of course! 😜
Their Love Story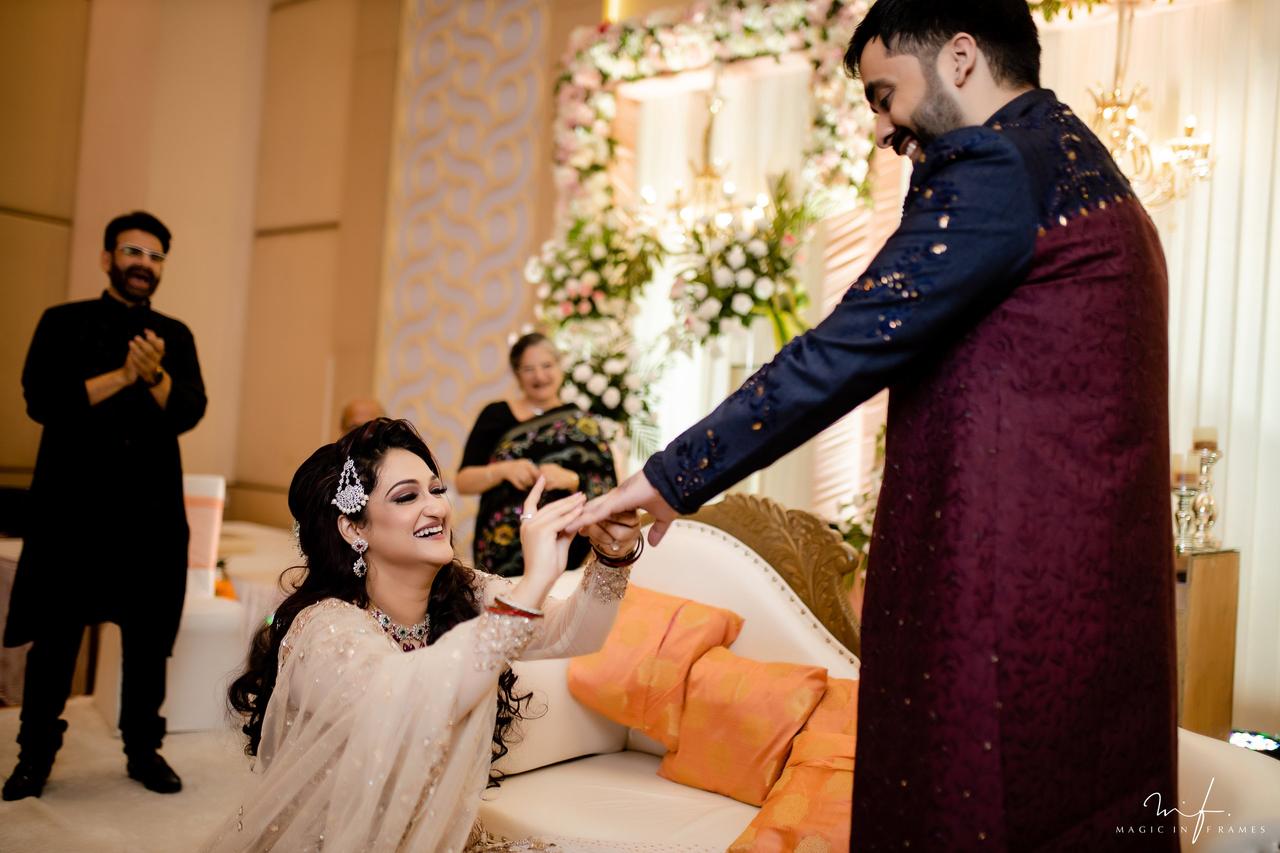 Like no-nonsense dating and all, just harmless fun with friends was Riddhimaa's thing. So she bailed out on him and said, "I don't think my parents would agree!" But somehow they still kept talking.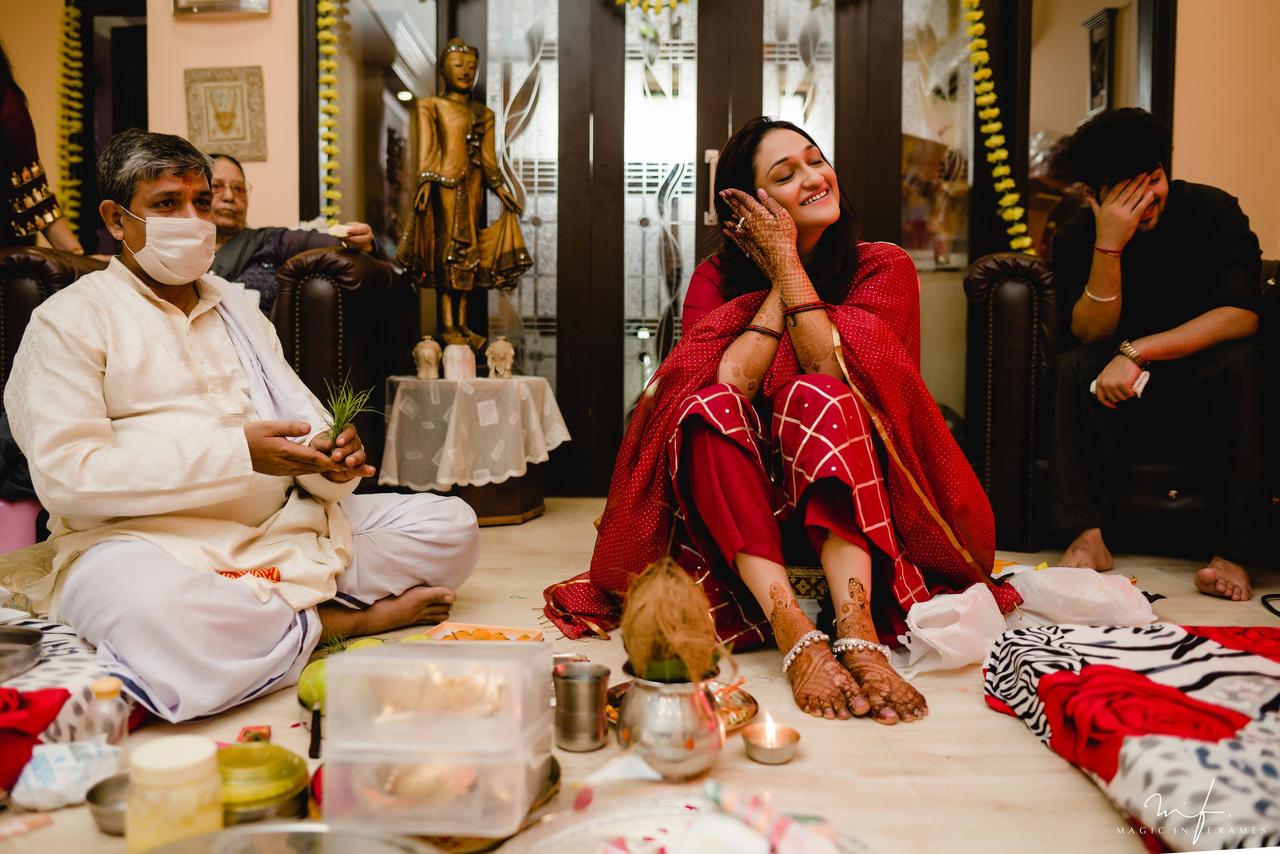 On January 1st 2020 Saurabh texted Riddhima out of nowhere, and they started talking again. Riddhima was still looking at proposals for a prospective match then. They hadn't met till now ever!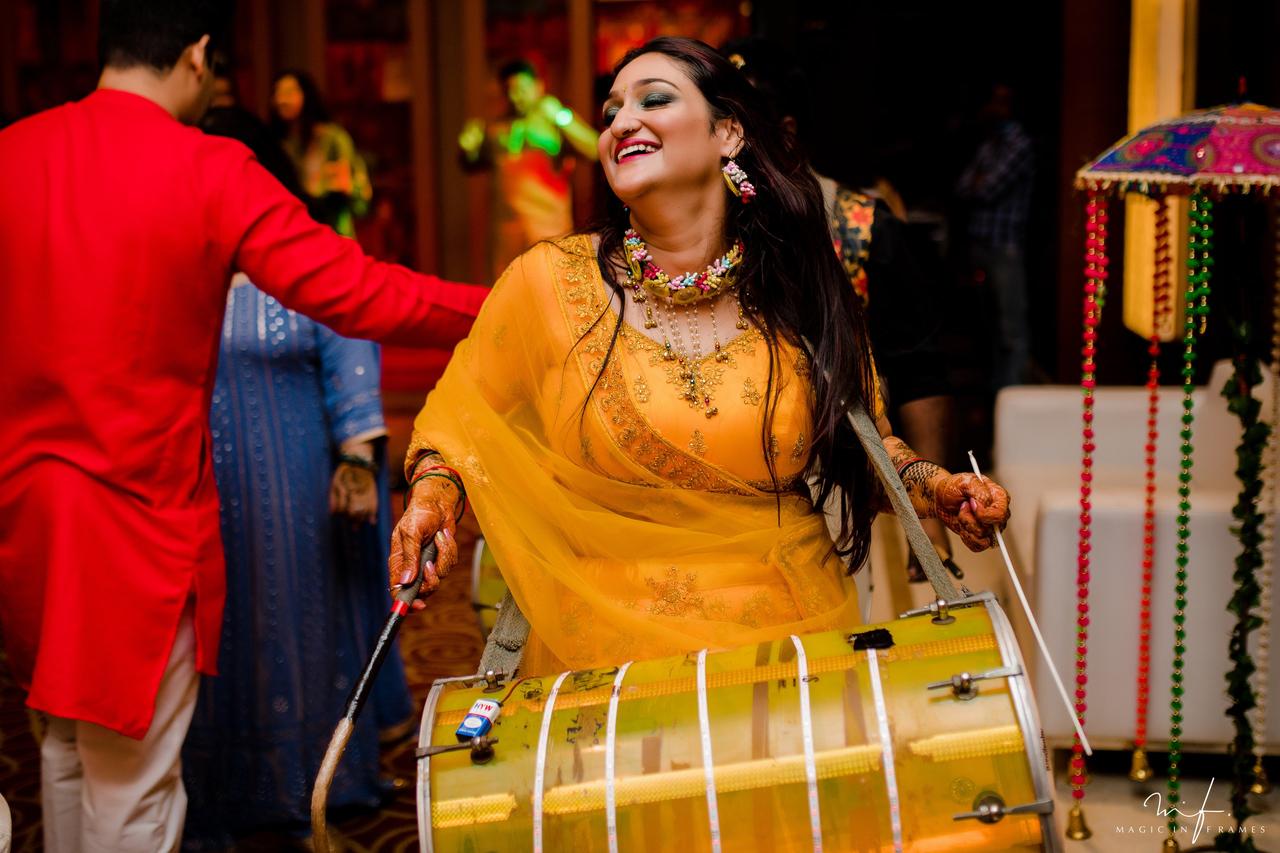 However, they finally met. Riddhimaa said, "Saurabh was tall, handsome, good looking, but he happened to order chai on our first meeting!" And Riddhima was a coffee person who hated chai truly. But Riddhimaa says that there was something about Saurabh's voice that urged Riddhima to talk to him even more, despite their differences.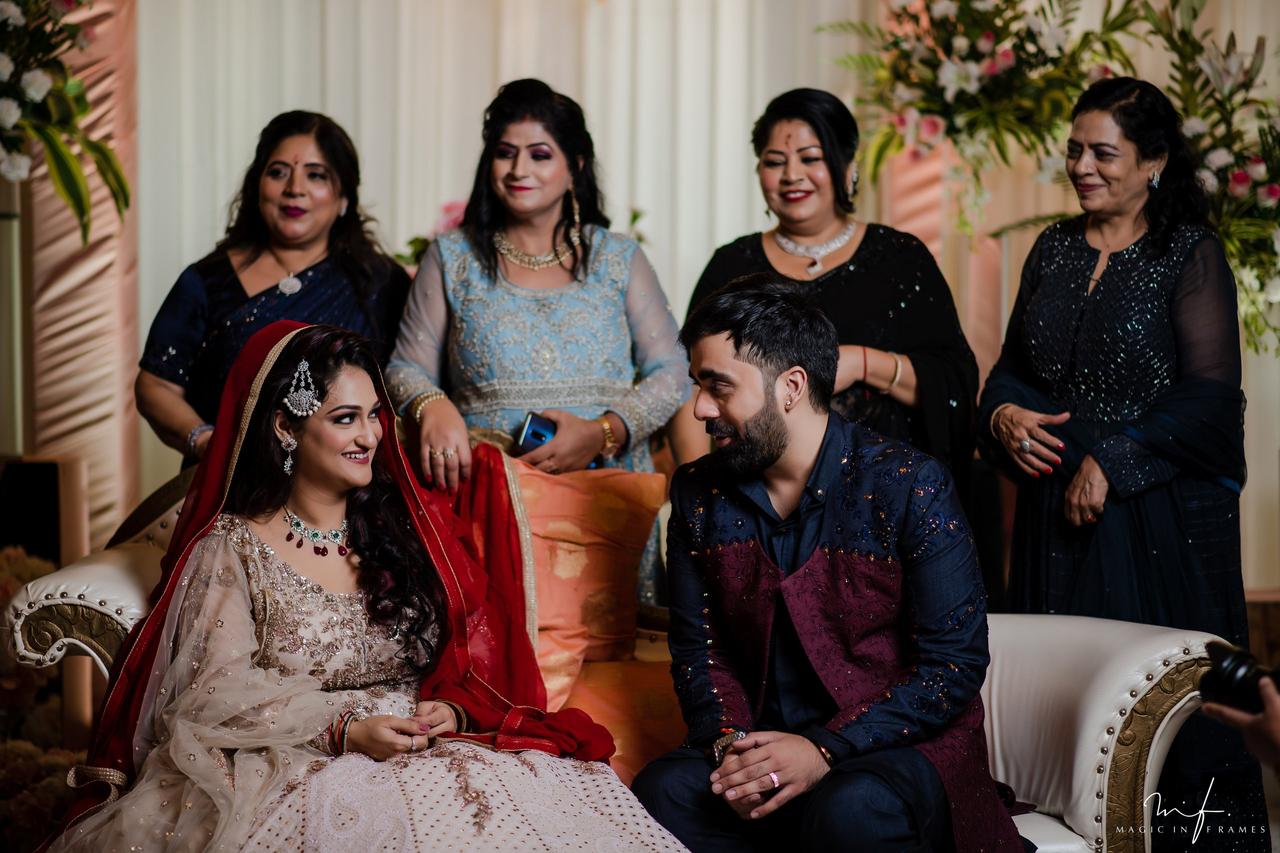 She was still scared as there was an evident cultural difference with Saurabh being Sindhi and Riddhima being a total Punjabi. With all the underlying apprehensions, the duo decided to tell their families about each other and then urged their families to meet each other.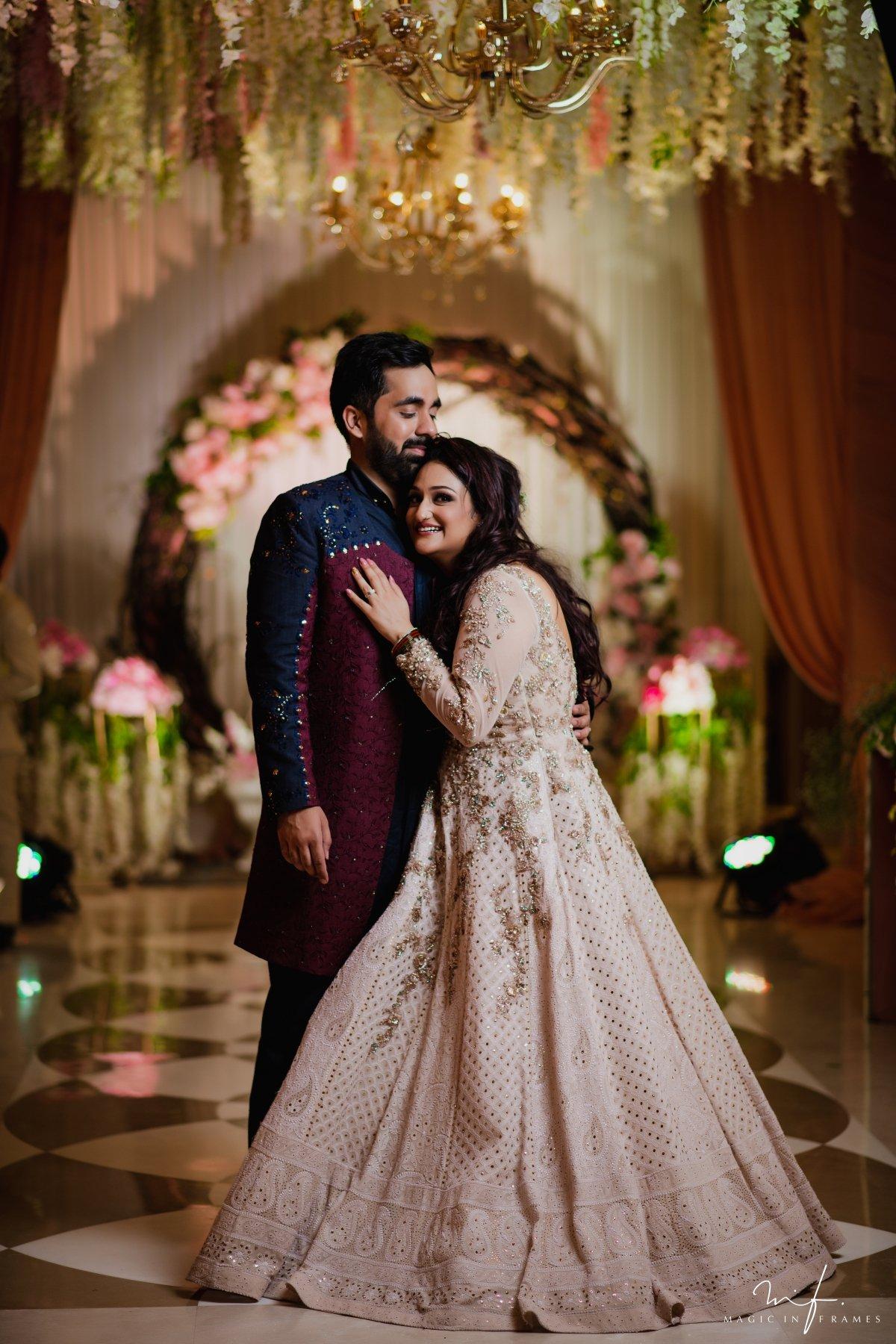 And this time Saurabh and Riddhimaa both wanted this wedding. Saurabh was the first one who took charge and told Riddhimaa that he loves her.
Their Wedding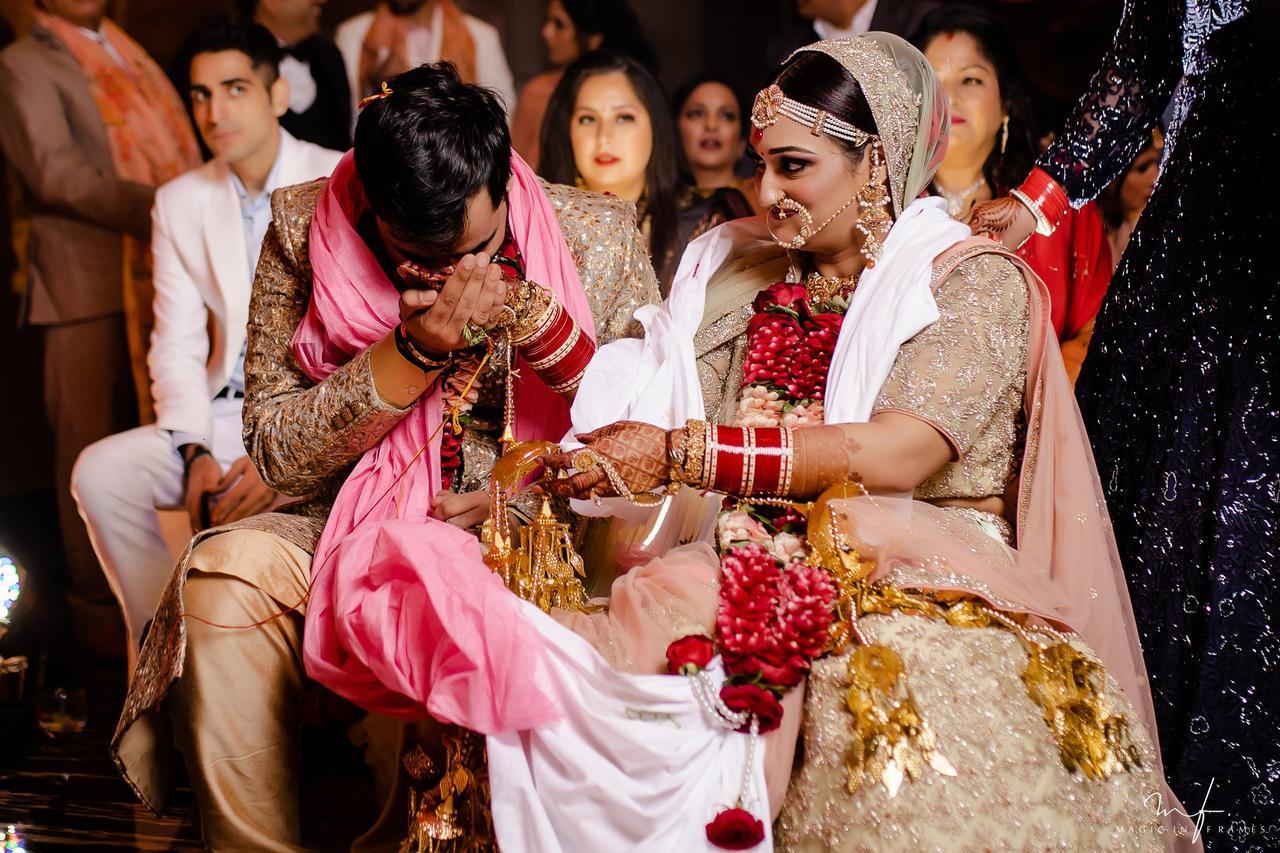 Riddhimaa still doesn't know whether it was a love alliance or an arranged marriage, but they fell in love beautifully! Riddhima mentioned that she always dreamt of 'A Yash Raj wedding' with at least 20 functions and the entire world to see her dazzle the look. But the year is 2020, and with the uncertain turn of events that took almost the entire globe by a not so pleasant surprise, the couple hosted a 60-friends on their fingers guest list.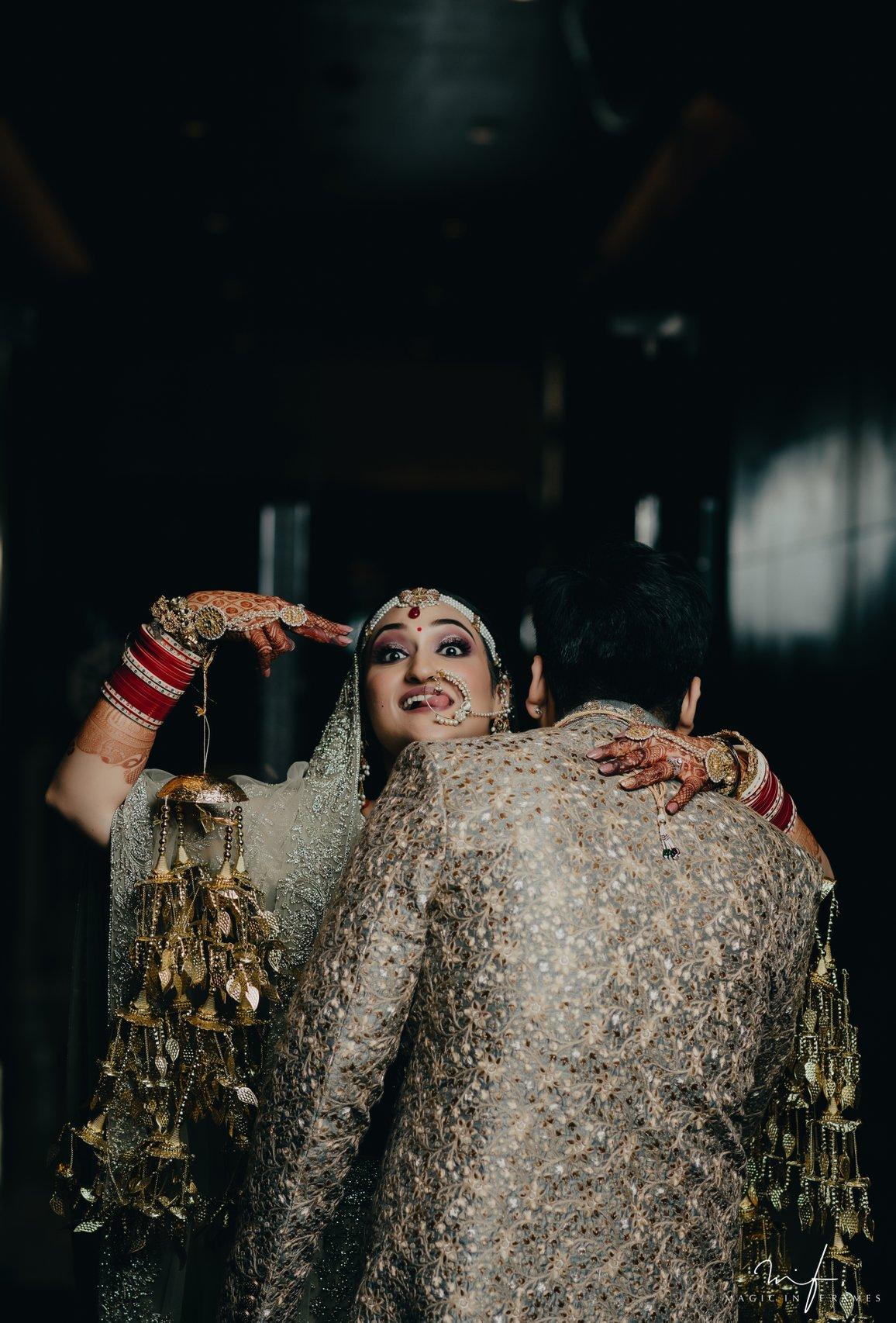 But even with trying times, their wedding spirit remained unhindered. The que sera sera way forward for their wedding was indeed an inspiration for many to find the courage and spirit to celebrate their love in the best ways ever.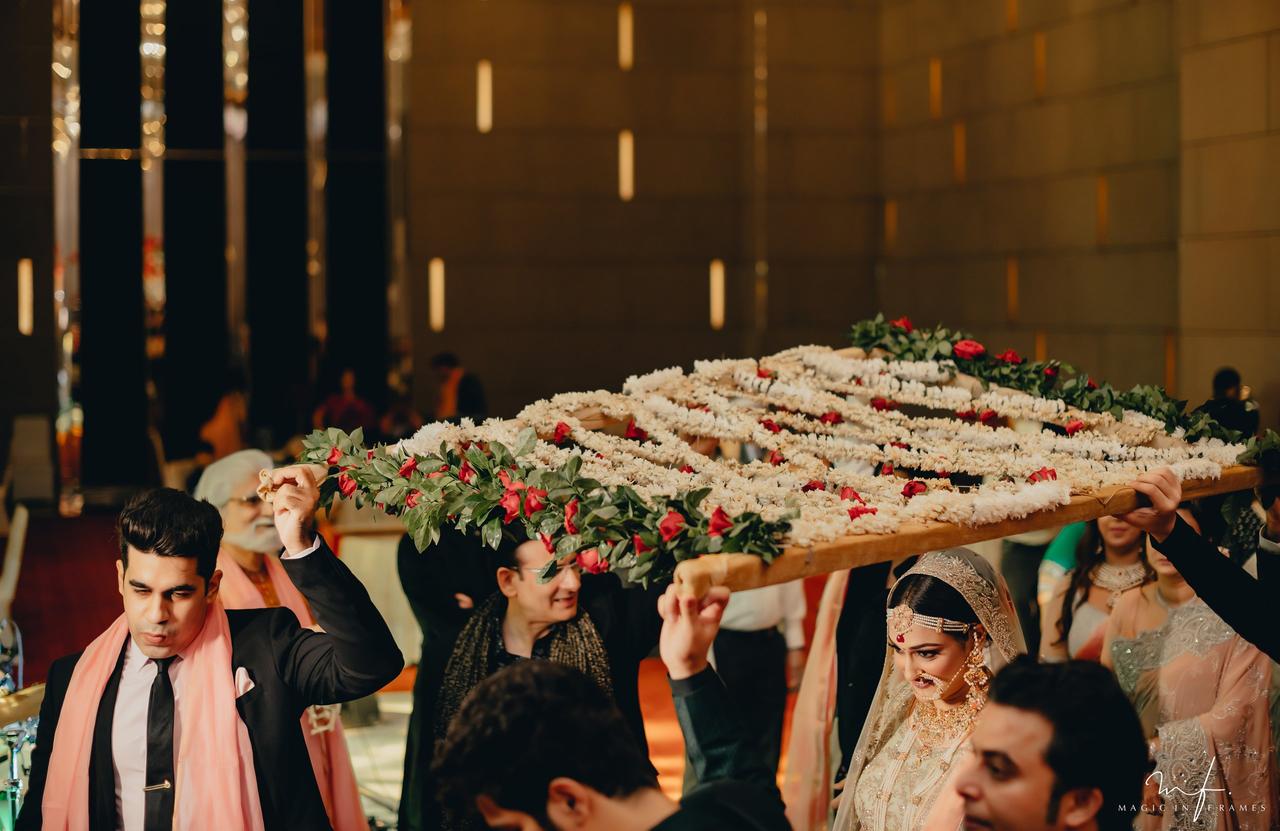 They have realised one thing about this lockdown. They say that it's not important to have a grand wedding, it's important to have a grand marriage. The bond between two people and two families is all that actually matters. Nothing else...nothing at all matters more.
The ace vendors from each city have been listed with us to help you bring your dream wedding plans to life.
If you want to get your wedding featured with WeddingWire India, let us know in the comments below.
The Dream Team
Photographer: Magic In Frames
Decorator: Fleur & Decor
Makeup (Wedding & Sagan): Tantrums Makeup Studio
Sagan outfit Bride: Dolly J
Sagan outfit Groom: Jatin Malik Couture
Sagan Location: Le Méridien, Gurgaon
Wedding Location: Taj City Centre, Gurugram
Wedding Decor: Taj City Centre, Gurugram
Bride's Wedding Outfit: Frontier Bazar
Groom's Wedding Outfit: Ajjay Mehrra