10 Bridal Necklace Designs That Will Add Sparkle to Your Look!
As a bride-to-be, choosing your statement bridal necklace is a huge task. For you, we have listed down 10 necklace designs that will help you find your statement necklace!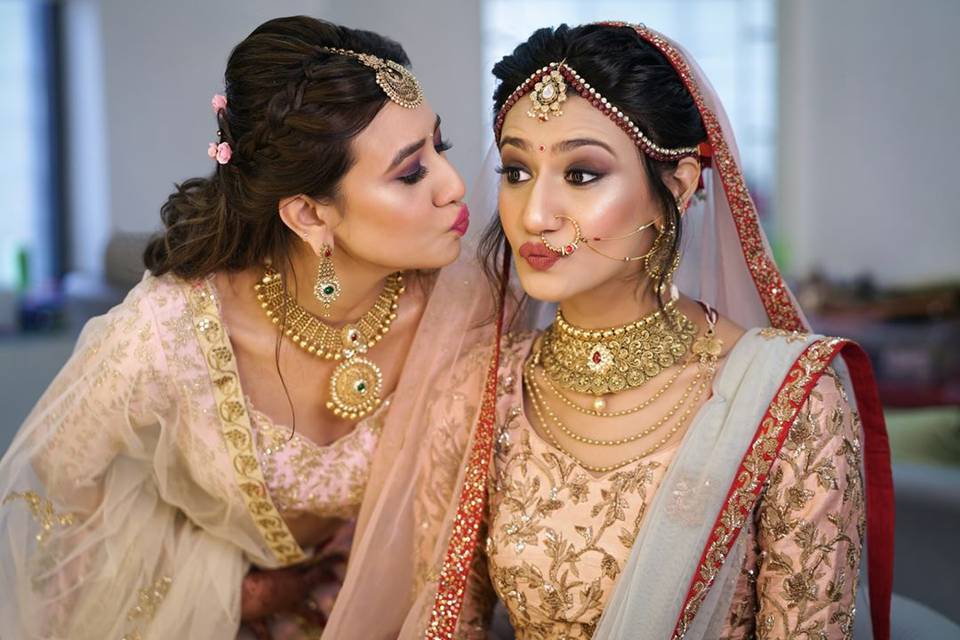 The most important thing for a bride after choosing her wedding outfit is choosing the right necklace design. All these new age brides with the ultra-mod and next-level styling sense have set the bar for winning the necklace game high! The kind of necklace designs you pair up with your outfit will have a great impact on your overall bridal aura.
Nowadays, brides-to-be love to enhance their wedding look with the minimalistic approach, therefore, they choose necklace designs that are drenched in traditionalism with a hint of chicness. So, if you are a bride-to-be and want your bridal necklace design to be a flawless combination of both traditional and modern aesthetics, then you are at the right place!
While choosing bridal necklaces, be careful with the designs, because one bizarre choice can clash horribly with your wedding look. So, its time to find out the perfect bridal necklace designs that will move you closer to your dream bridal look!
A. Gold necklace designs:
1. Jhumki Haar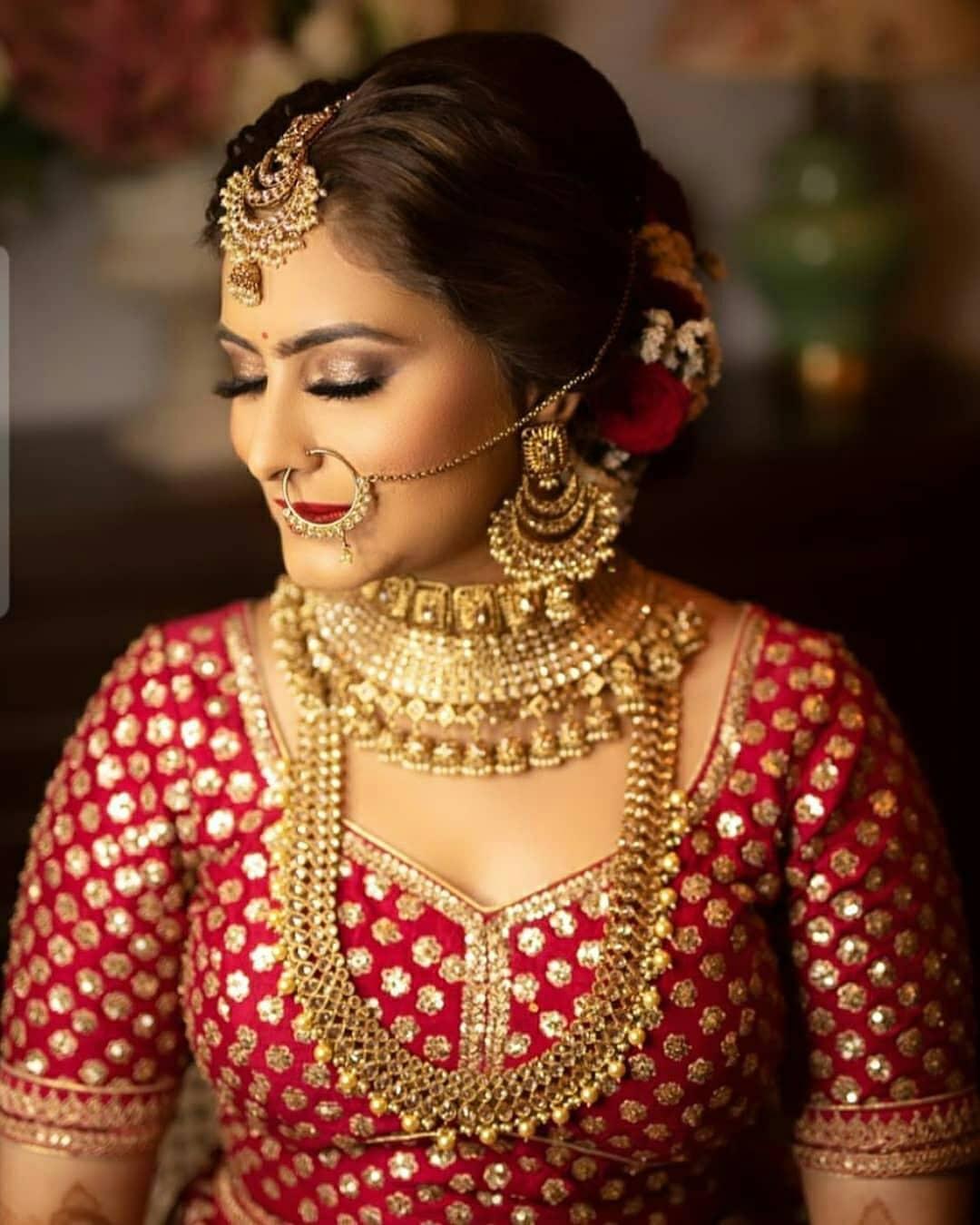 All of these gold Haars add a very regal look to the bridal outfit and that is what makes gold the bride's favourite. The choker style necklace embellished with tiny Jhumkis undoubtedly brings out the traditional aesthetic of this oversized choker with an intricately designed long chain.
2. Unique shape neckpiece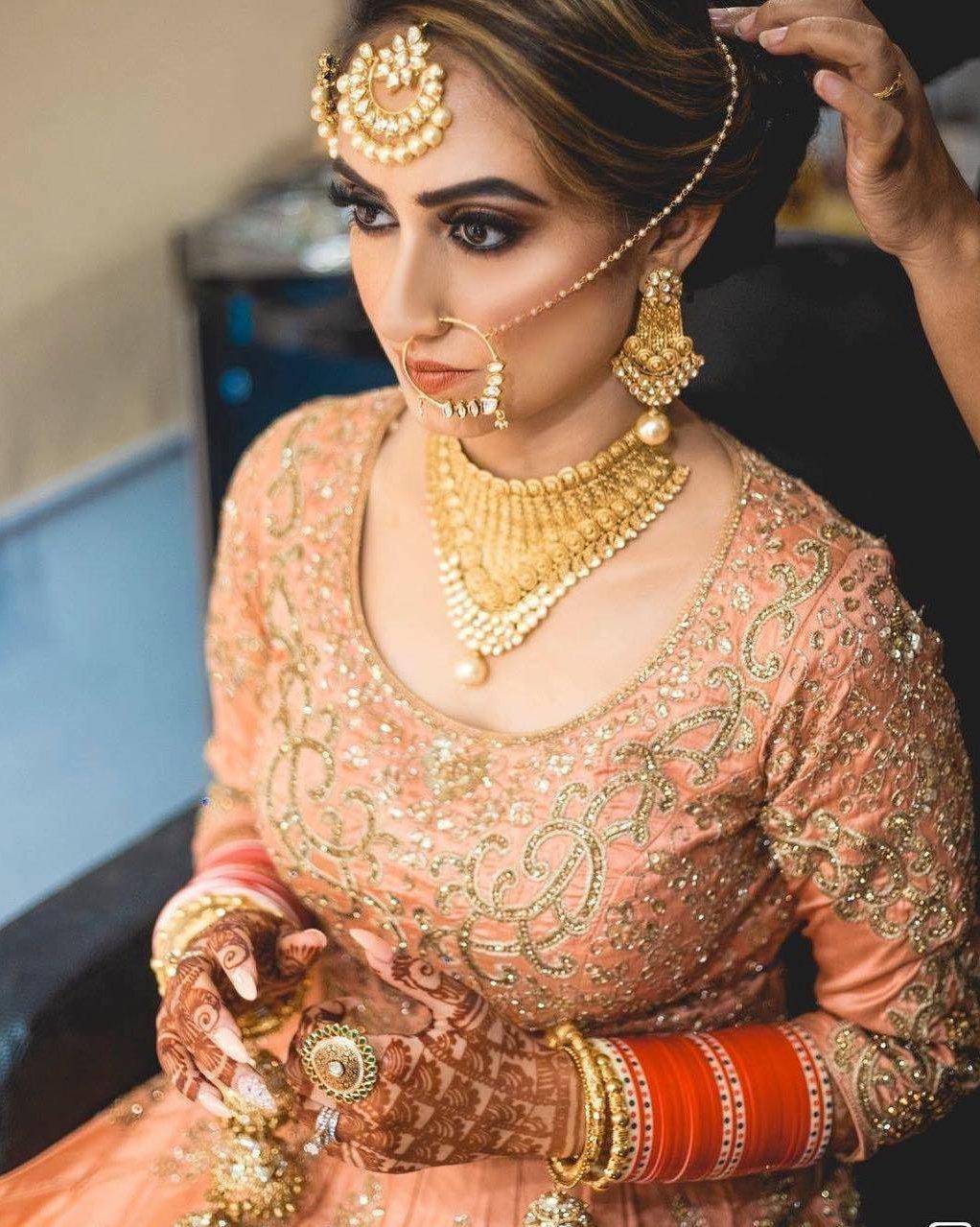 As you can see, the bride has worn this single beautiful V-shaped gold Choker that surely got all the attention. The Polki design at the bottom completes the look of the necklace. This beautiful chic necklace breaks through the monotony of wearing the layered necklaces accompanied by various long and small Malas.
3. Rajasthani style necklace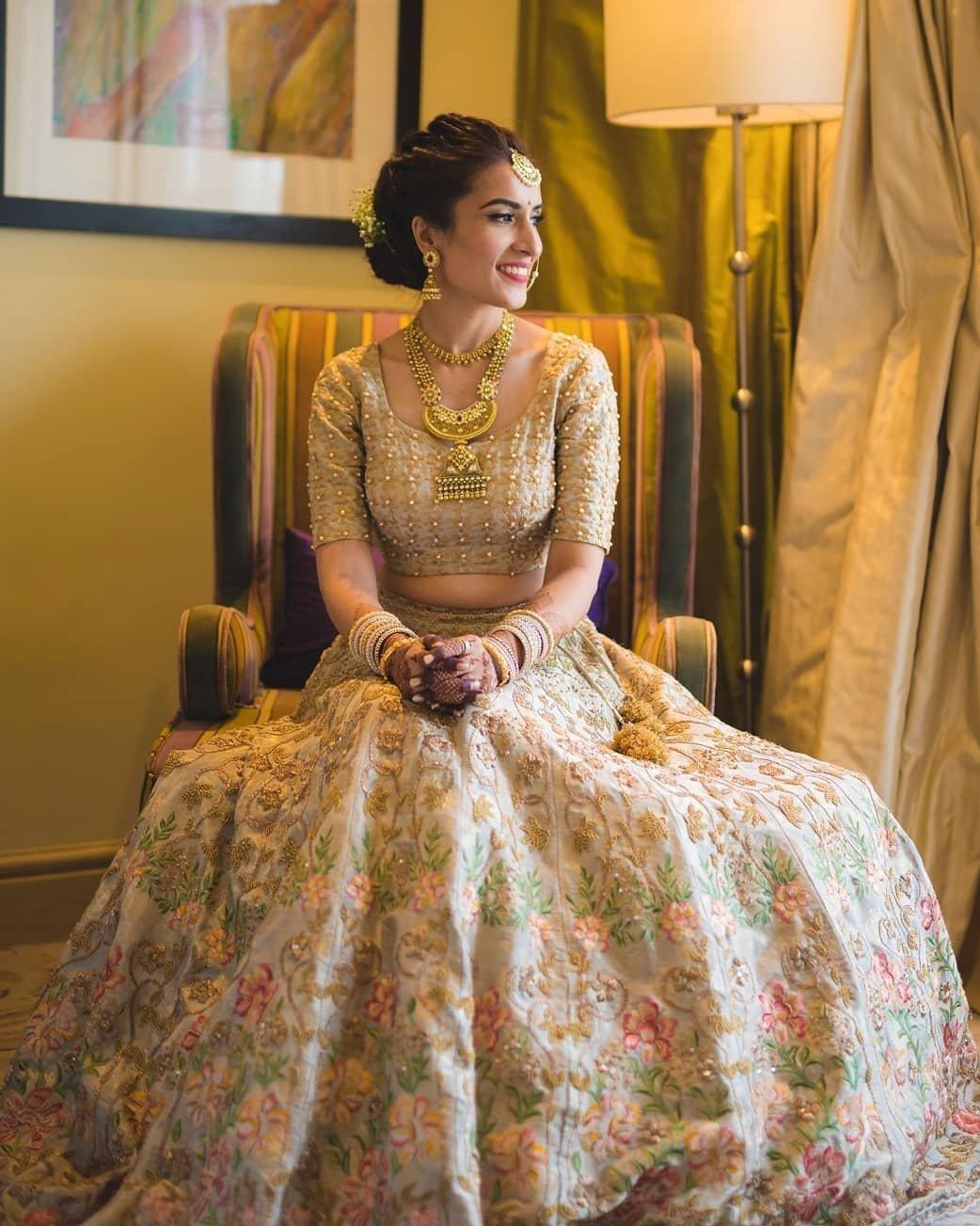 This classic Rajasthani style necklace with different layers in the design is one statement necklace for sure!. The intricate gold design gives a very clean look to the overall neckpiece. Generally, modern brides like to keep the look minimal and if you are one such bride you know what is the perfect pick for you!
B. Silver necklace designs:
4. Modern look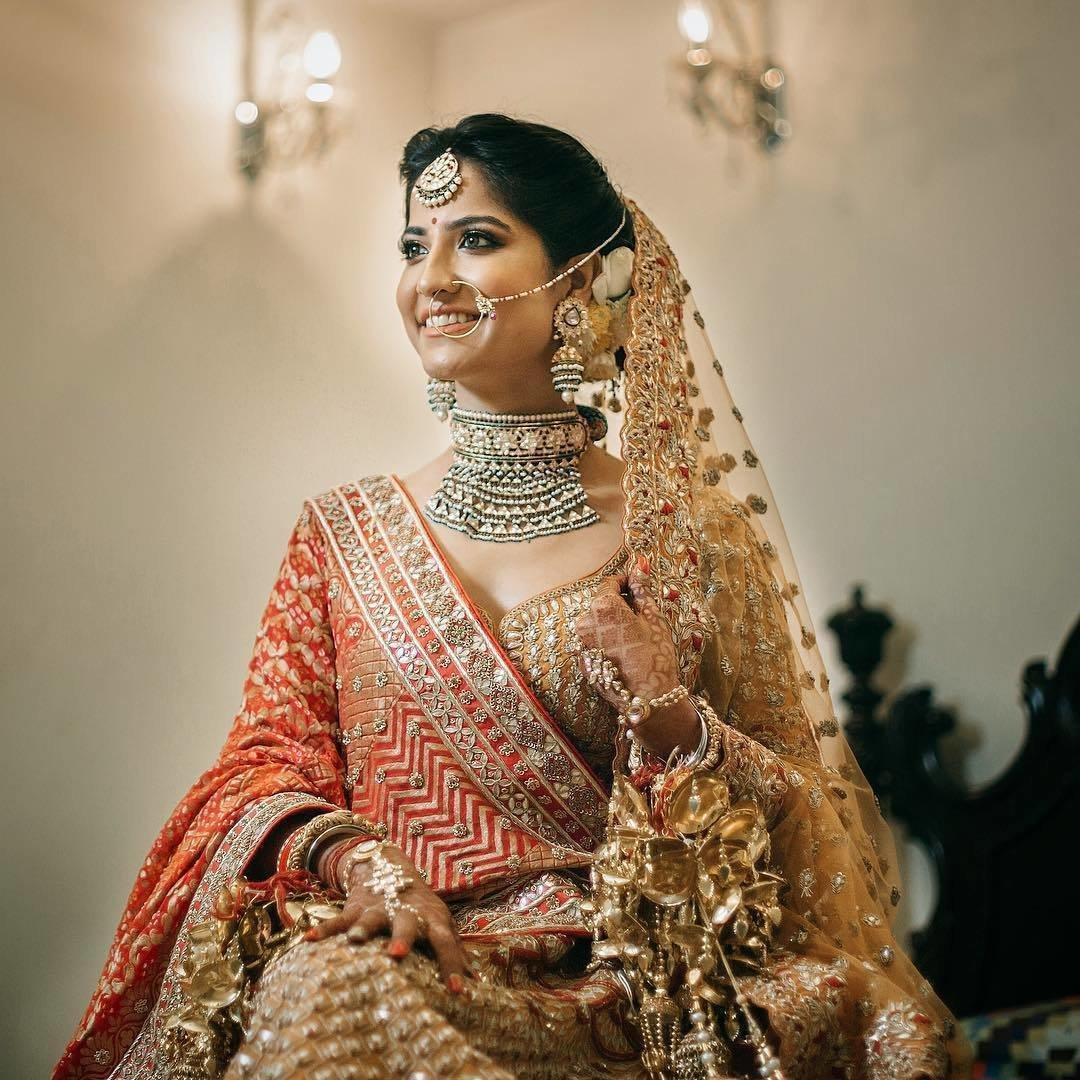 Every bride wants to look different on her D-day so you can complete this wedding goal of yours by adorning exceptional bridal jewellery made of silver. This silver Aadh necklace embroidered with modern designs and detailing is one that every bride will fall in love with!
5. Multi-layered silver haar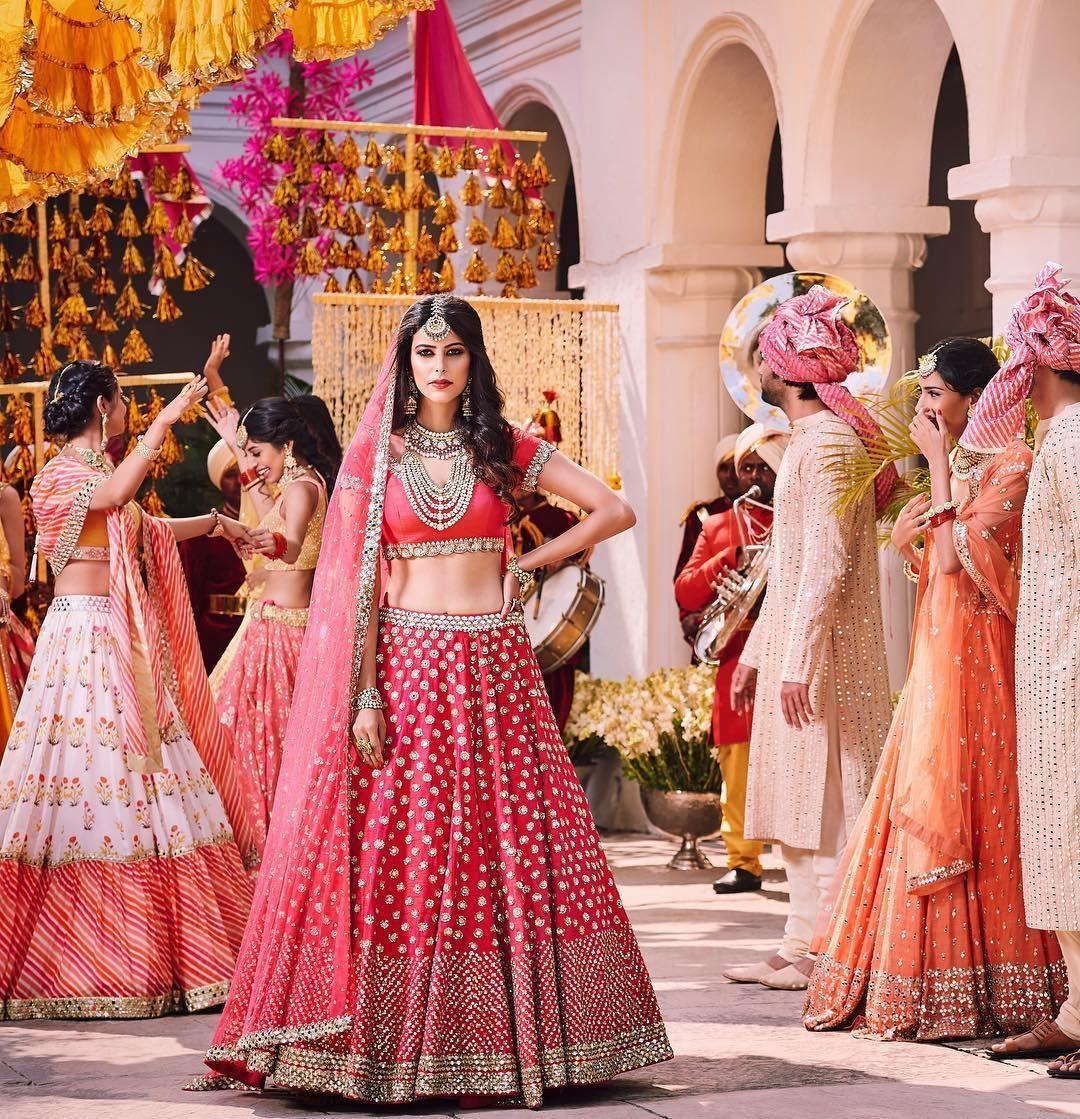 Image Courtesy: Raju Raman
These styles of necklace designs are trending because of their complete look. A silver choker with multiple Polkis and a multi-stringed huge necklace will give you a stunning look! If you are looking for an all-in-one neckpiece, then this might your right pick.
6. Over-sized necklace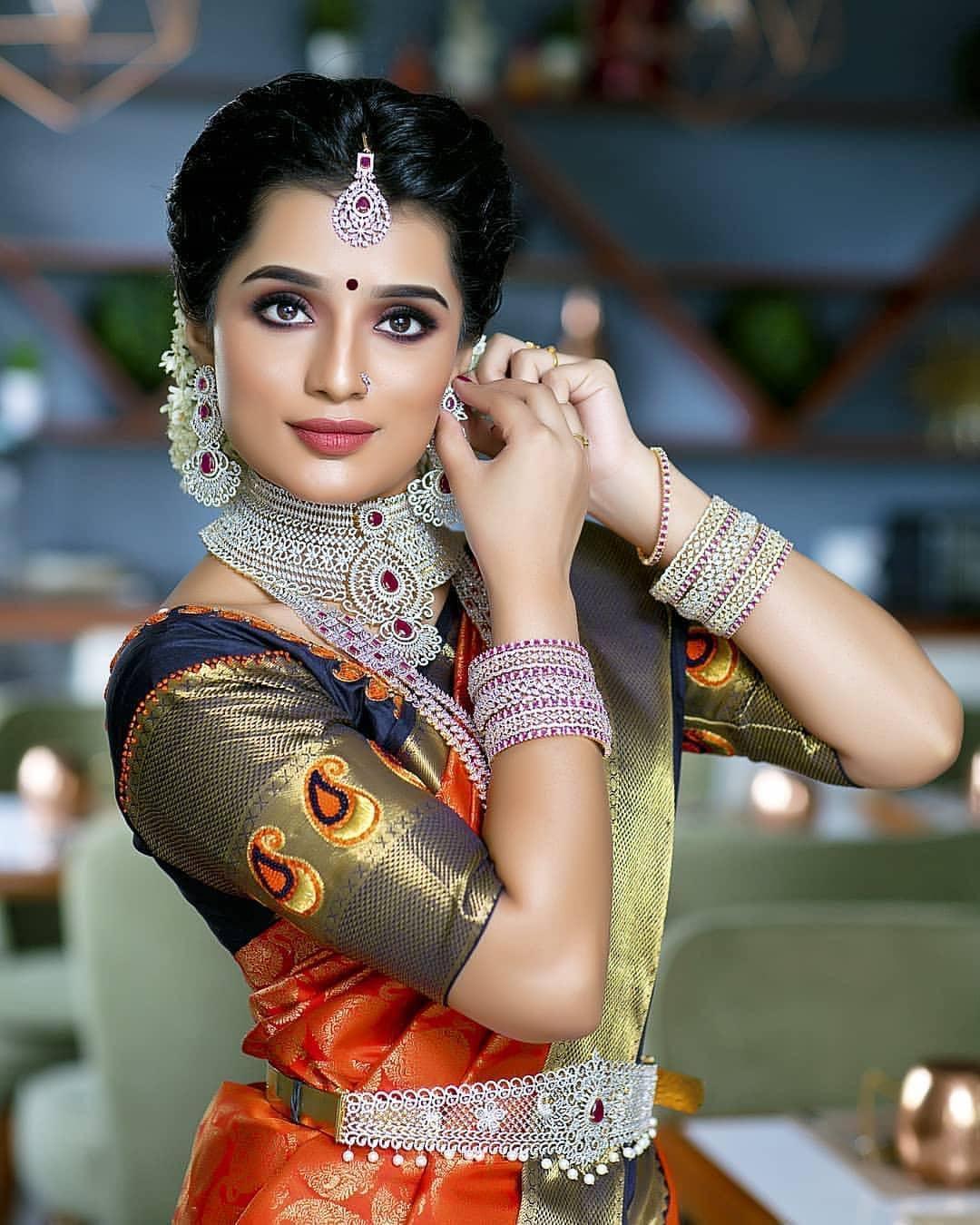 Image Courtesy: Vengiram
This over-sized and highly detailed necklace with a pop of red is such a mod jewellery piece to pick for a bridal outfit. This ornament is the ultimate example of 'classic meets new' which is why we're going gaga over it! This elaborate design with a ruby-encrusted all over is surely going get you noticed!
C. Diamond Necklace Designs:
7. Broad Polkis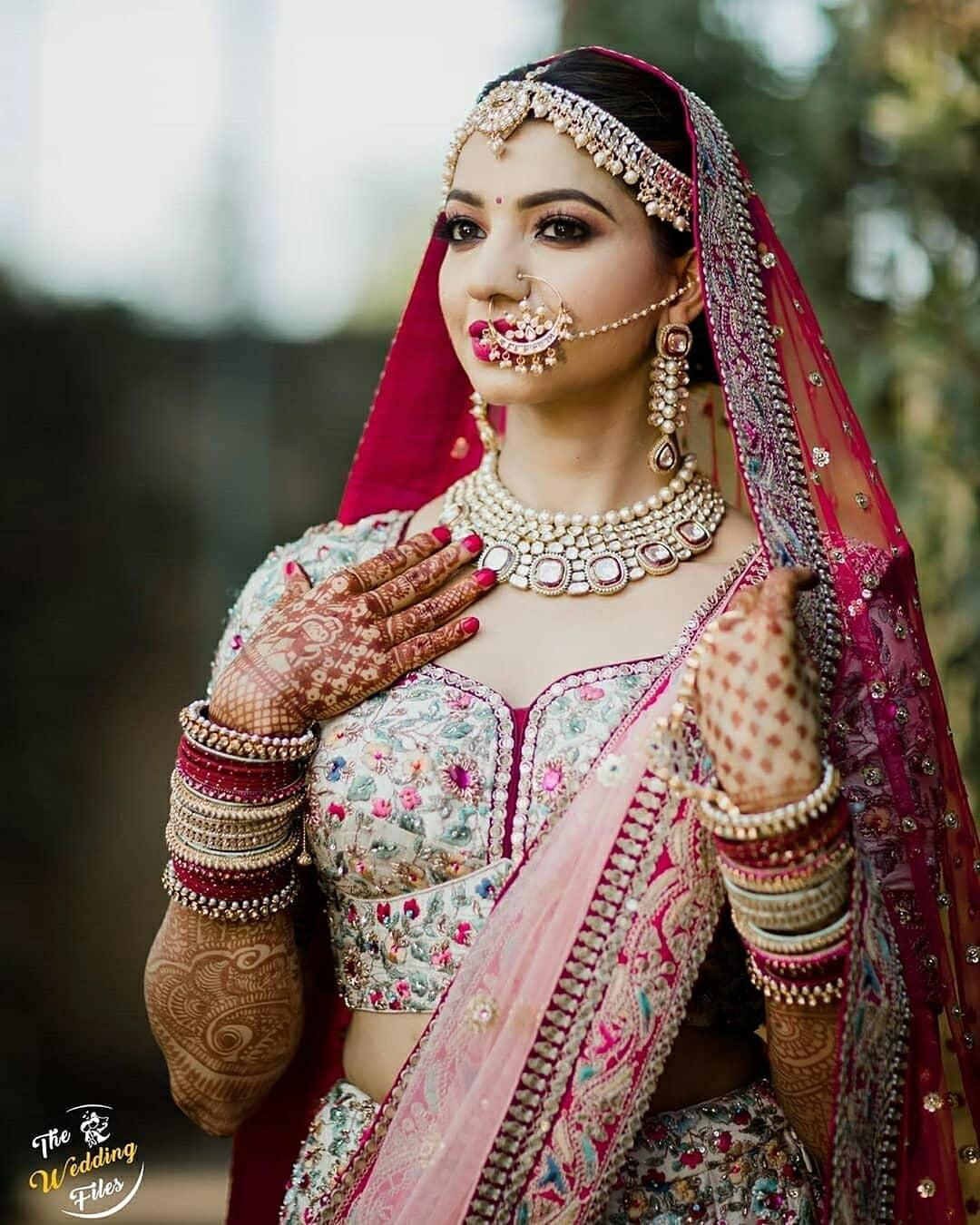 Image Courtesy: The Wedding Files
This beautiful blend of pearl and Polki diamond will undoubtedly make you look like a unique bride. Just image this one small choker sitting perfectly at your neck, accentuating the pearl and Polki design beautifully. If you are looking for necklace designs like this you know what to opt for!
8. ChandBali necklace
The Chandbali design can never go out of trend and as you can see in the picture, the bride has worn this beautiful diamond Raani Haar with extensive detailing spreading over the whole neck. This diamond necklace with cascading Chandbalis on a pastel colour is one you will definitely want! Pair it with a pastel lehenga and you'll look so amazing!
9. Emerald diamond necklace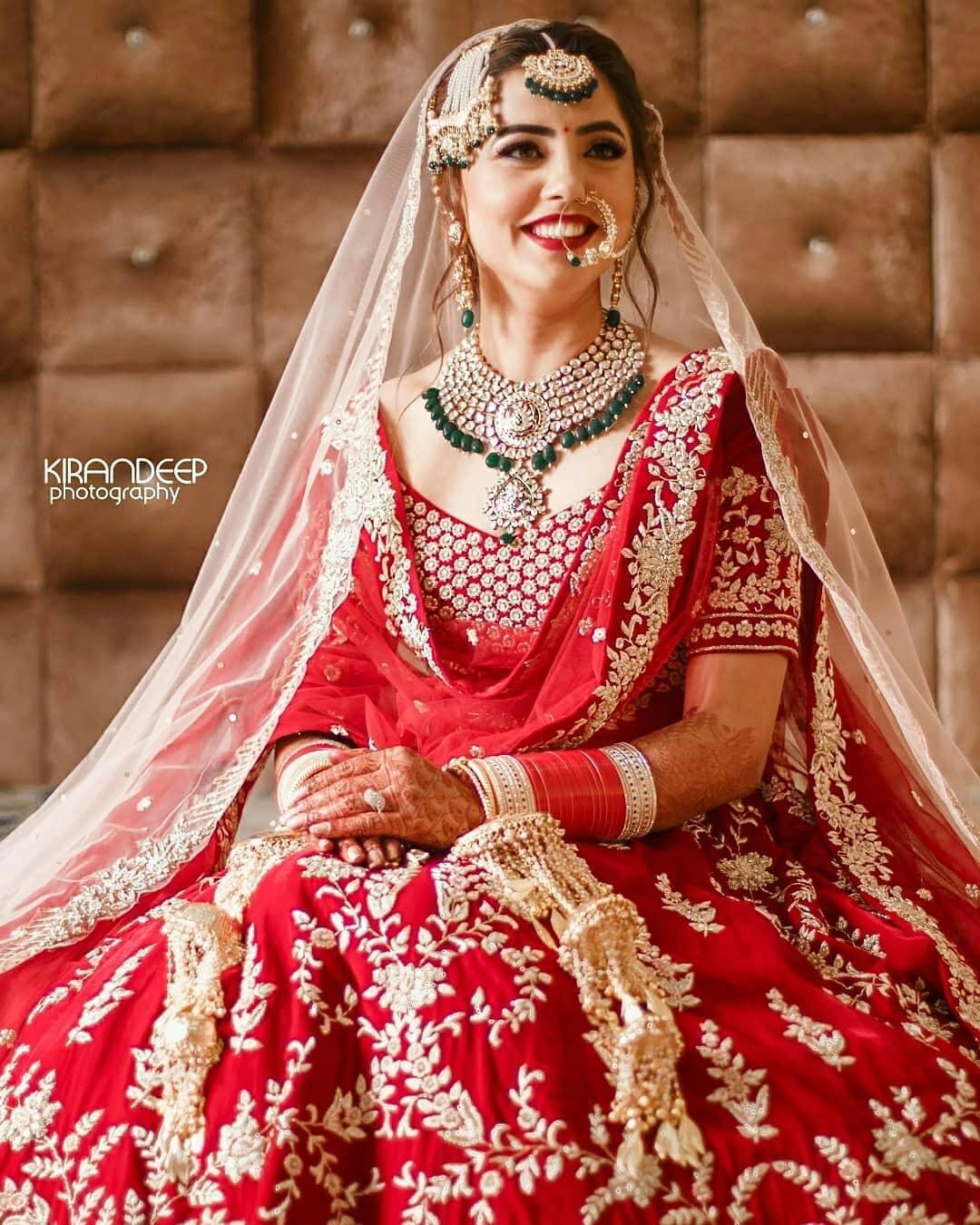 This lovely necklace is gracefully adding the crowning element to the bridal attire. The emerald detailing definitely makes it look like one exquisite neckpiece. The big drooping pendant with complex design complements the necklace and hence completes the look!
10. Danglers on Raani Haar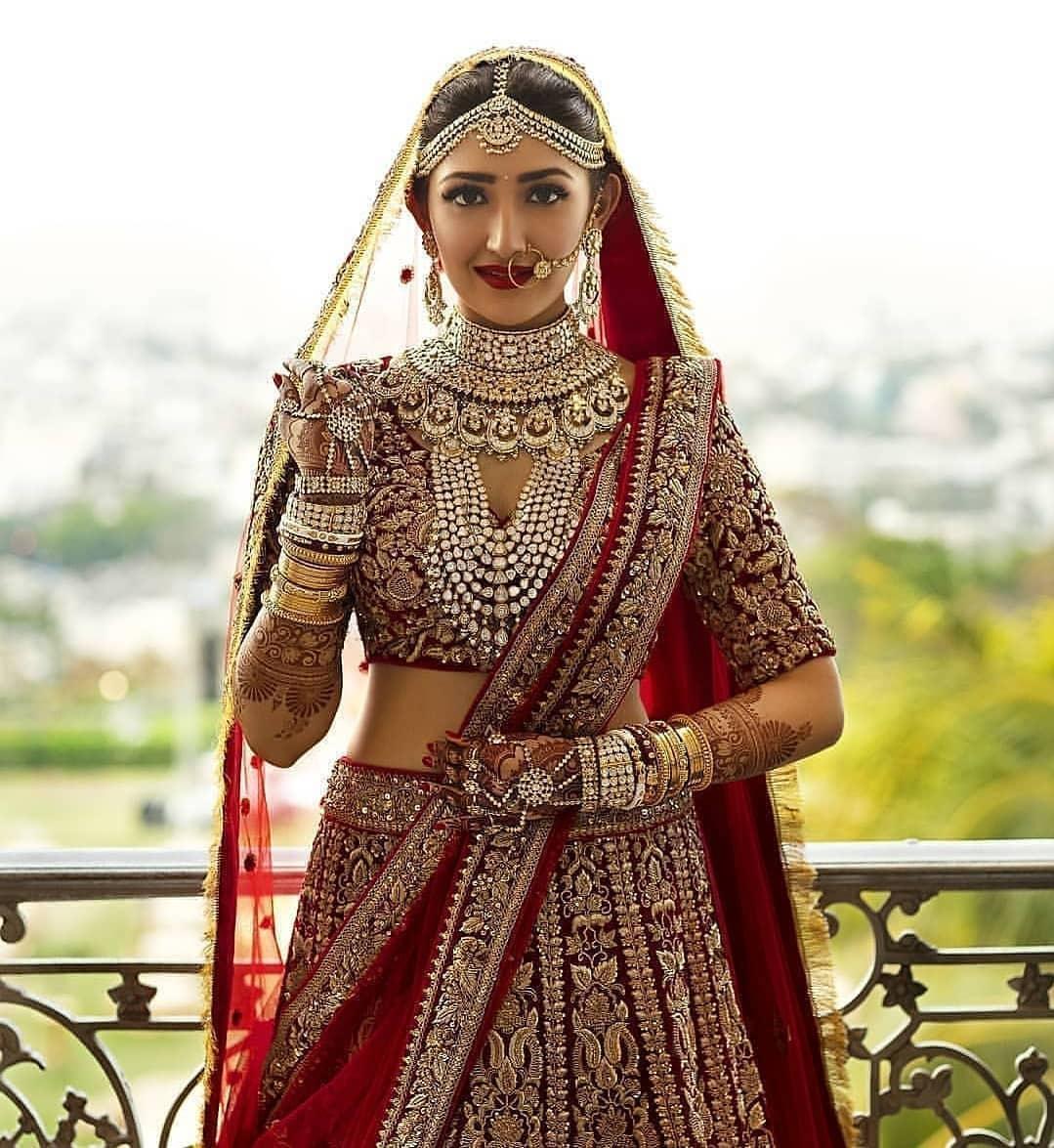 Image Courtesy: Badal Raja Company
No one can deny that this over-sized wide band Polki necklace is definitely one of their dream necklaces! These necklace designs are a perfect blend of traditional and modern styles. The breathtaking multi-layered mala with complex yet clean design makes the necklace even more beautiful. If you want to be one of those Jodha-Akbar brides, then this is your bridal necklace!
One of the most difficult tasks is picking the bridal necklace designs that will work perfectly with your attire. Many brides simply cannot pick one style and spend weeks mulling over their options! For such confused brides, we have fetched these beautiful modern necklace designs with a little edge and have curated this list. We hope this will help you find a necklace that will add the right sparkly tone to your bridal look!
Wondering where you can get such necklaces from? Check out these jewellers near you!