5 Latest Bridal Lehengas by Manish Malhotra That Are Perfect for Your Sangeet!
Fashion designer Manish Malhotra is known for his hip and stylish wedding ensembles. Let's check out the latest bridal lehengas by Manish Malhotra!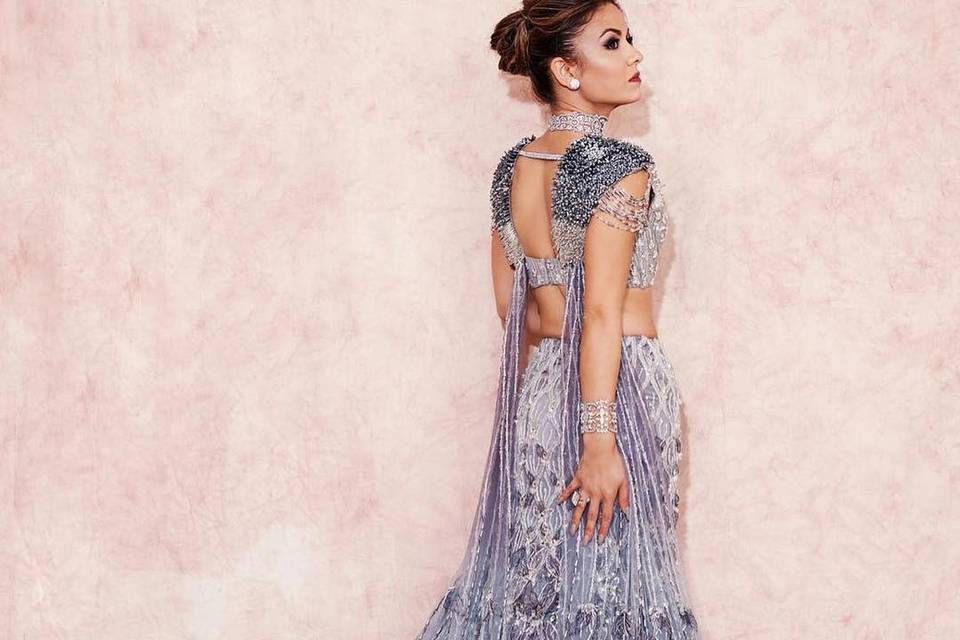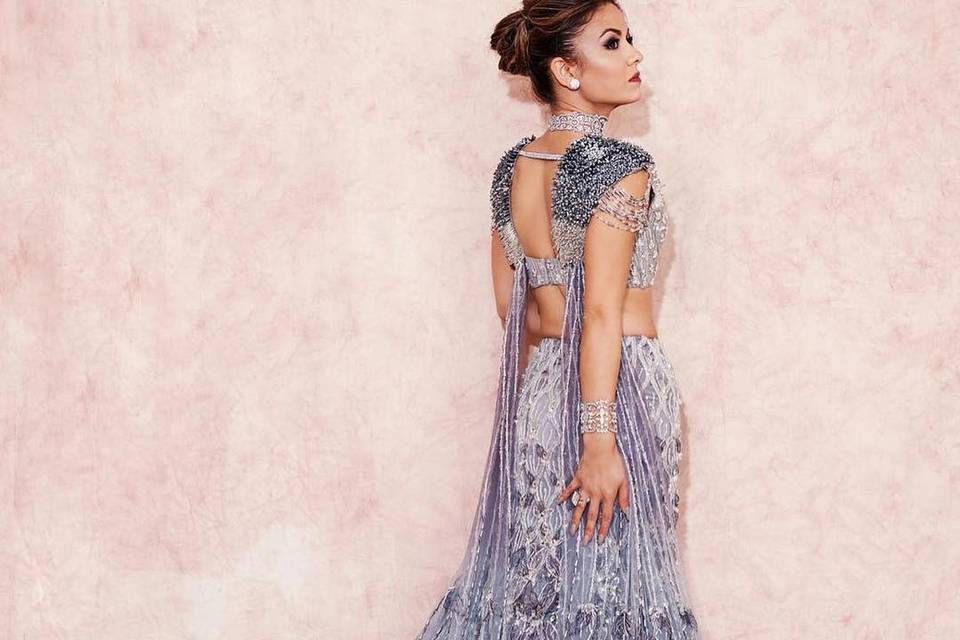 Manish Malhotra, the couture designer, is known for his amazing wedding lehengas, and even the costumes that he has been providing for various movies for a long time. Dressing a number of celebrity brides like the beautiful Kareena Kapoor Khan, he has made a name for himself through his work and mostly, his wedding lehengas. Bright and vibrant, his designs are far more elegant than anyone else and have a great finish. Combining contrasting colour combinations with embroidery and embellishments, the latest bridal lehengas by Manish Malhotra have got some intricate work done on them. These lehengas are contemporary as well as traditional and can make your wedding day a memorable one.
Let's have a look at some of the most mesmerising latest bridal lehengas by Manish Malhotra.
1. Blush Lehenga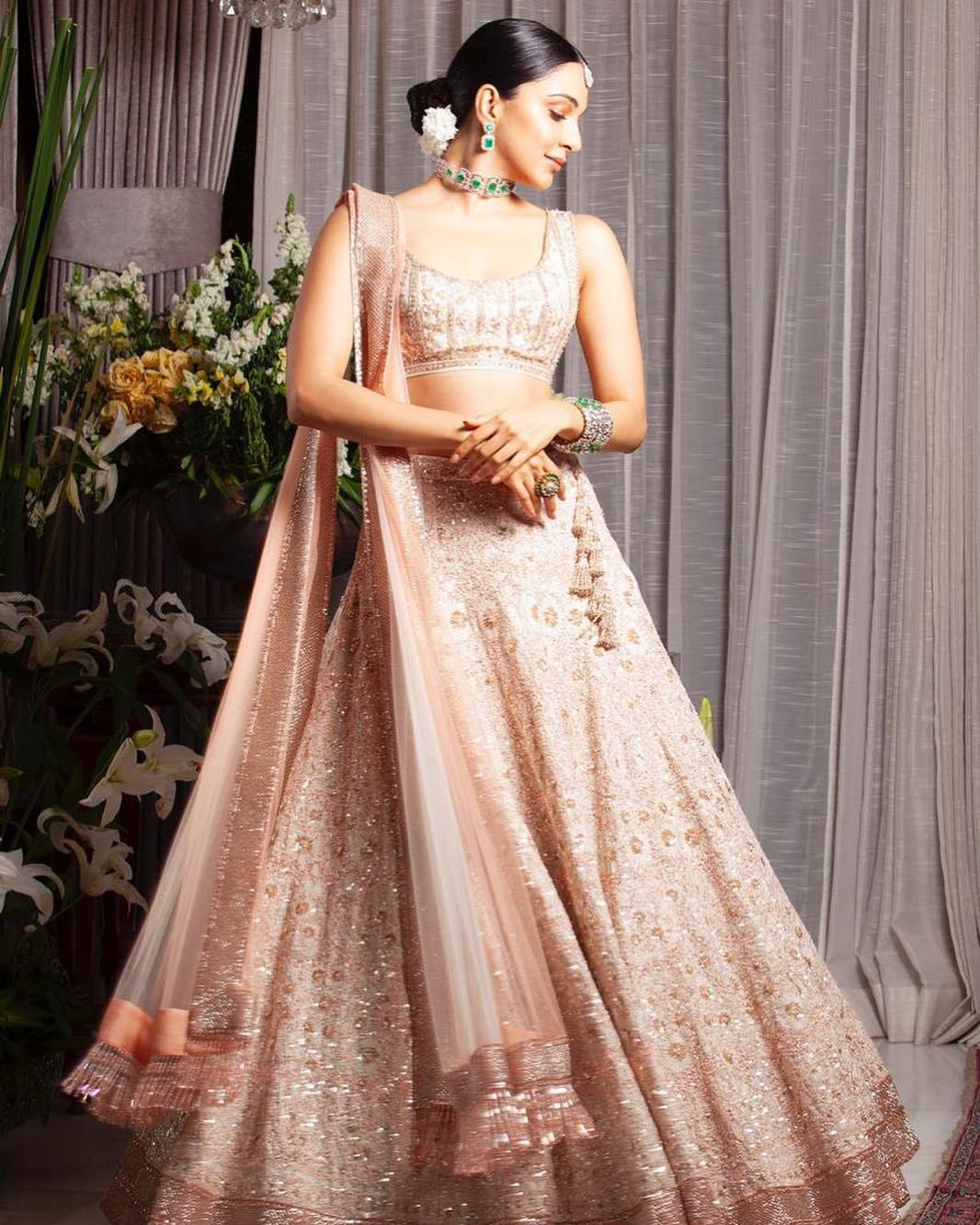 Along with a blush bridal lehenga with a sleeveless blouse, the sheer dupatta has been draped by pleating it and wearing it over the shoulder. This feather-light wedding lehenga has been embroidered with Chikankari all over, including the blouse, which makes it so charming and mesmerising as bridal attire. As one of the latest bridal lehengas by Manish Malhotra, this one certainly looks like it's a part of his aesthetic as he has given it a touch of his trademark style and added blush shimmer all over the lehenga as well. The intricate work has been done quite neatly and any bride would look elegant in this wedding ensemble. You can wear a round or boat neck blouse as well with this bridal lehenga.
2. Pink Shimmer Lehenga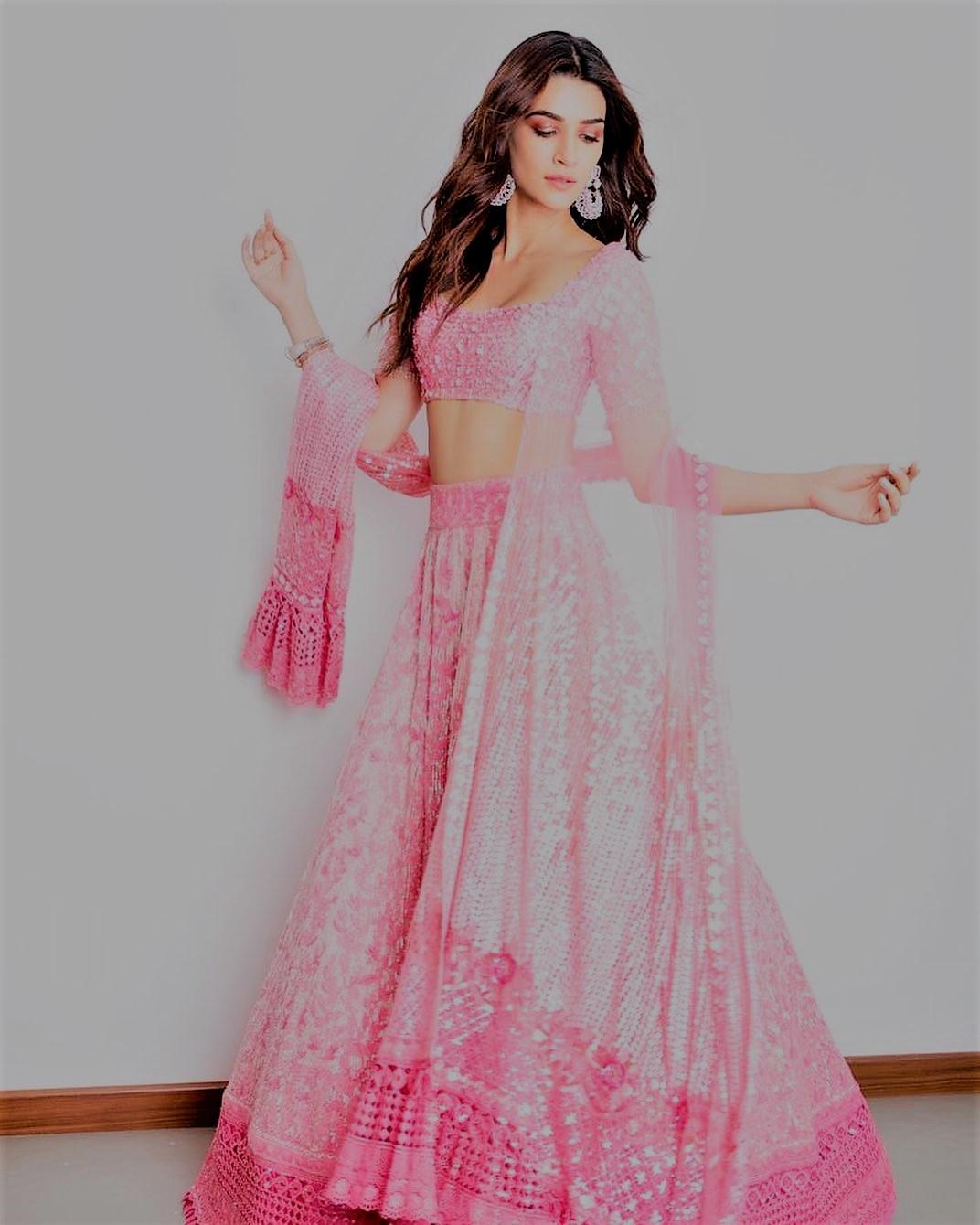 Sizzling in shimmer, this pink lehenga does full justice to the word elegance with its flaring skirt and shade of pink. Designed with embroideries like crochet and Chikankari, the border of the lehenga's skirt looks far more unique than other mainstream lehengas and this explains why people opt for the latest bridal lehengas by Manish Malhotra.
The designer has worked on the embroidery very carefully and neatly along with the embellished blouse. While this blouse has a V-neck, a round neck with a backless design would certainly be recommended for this bridal lehenga. One of the latest bridal lehengas by Manish Malhotra to have a crochet dupatta, it has been draped quite loosely over the shoulder from the back, while twisting the other end at the wrist.
3. Sand Silver Lehenga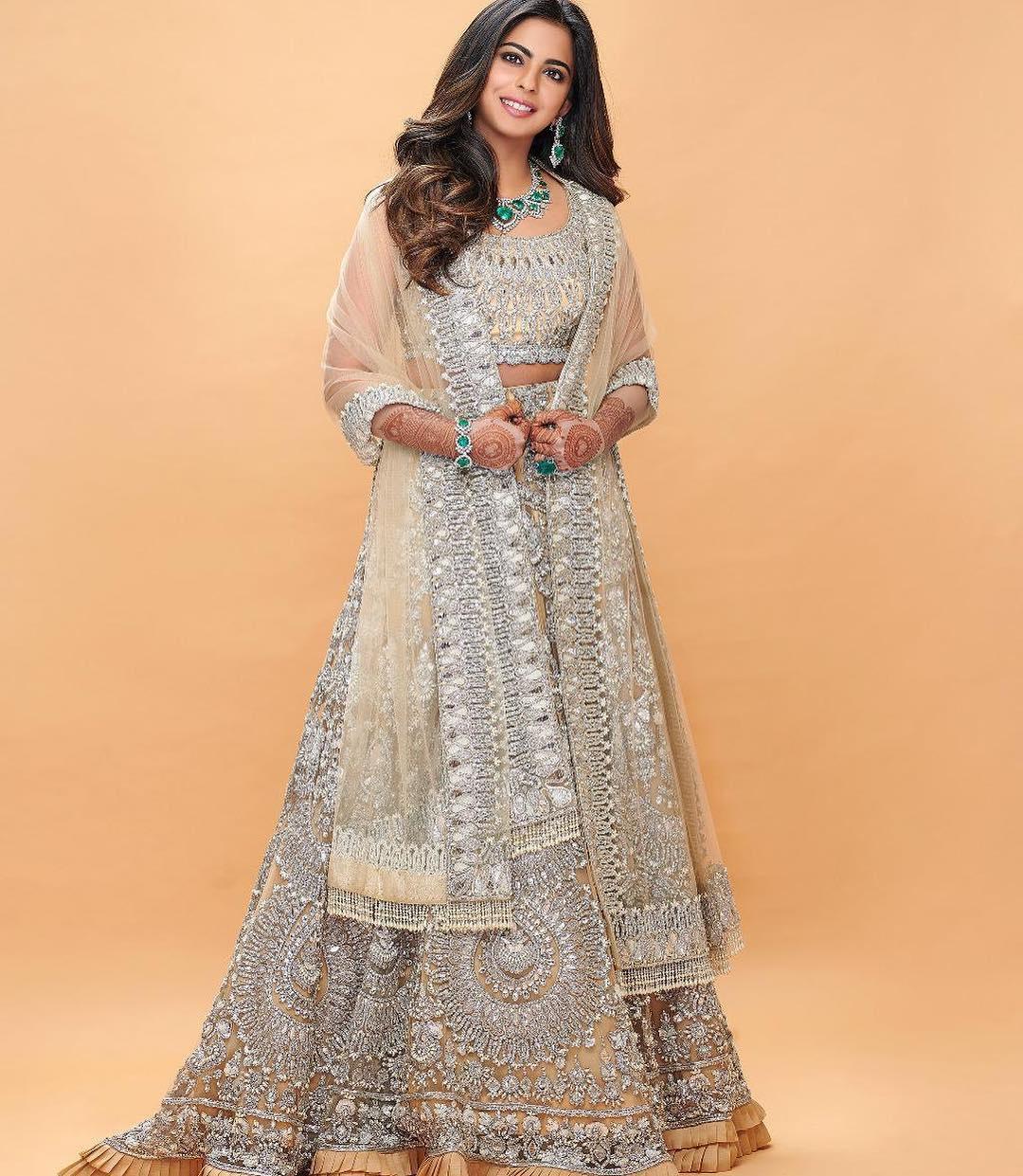 Embellished with silver embroidery and bedecked with silver shimmer, this sand colour silver lehenga has been made for brides who can carry a heavy ensemble. With a silver border on the dupatta, the garment has been draped from the back over the shoulders and the embellished blouse has been turned silver due to the effect of the same. In fact, the vast embroidery on this garment has made the whole thing look silver. With a high waist skirt, you should go for a V-neck blouse with a deeper neck to flaunt your sense of style in this lehenga. Sheer sleeves can also be added to this Manish Malhotra blouse design to give it a heavy look.
4. Summer Blue Lehenga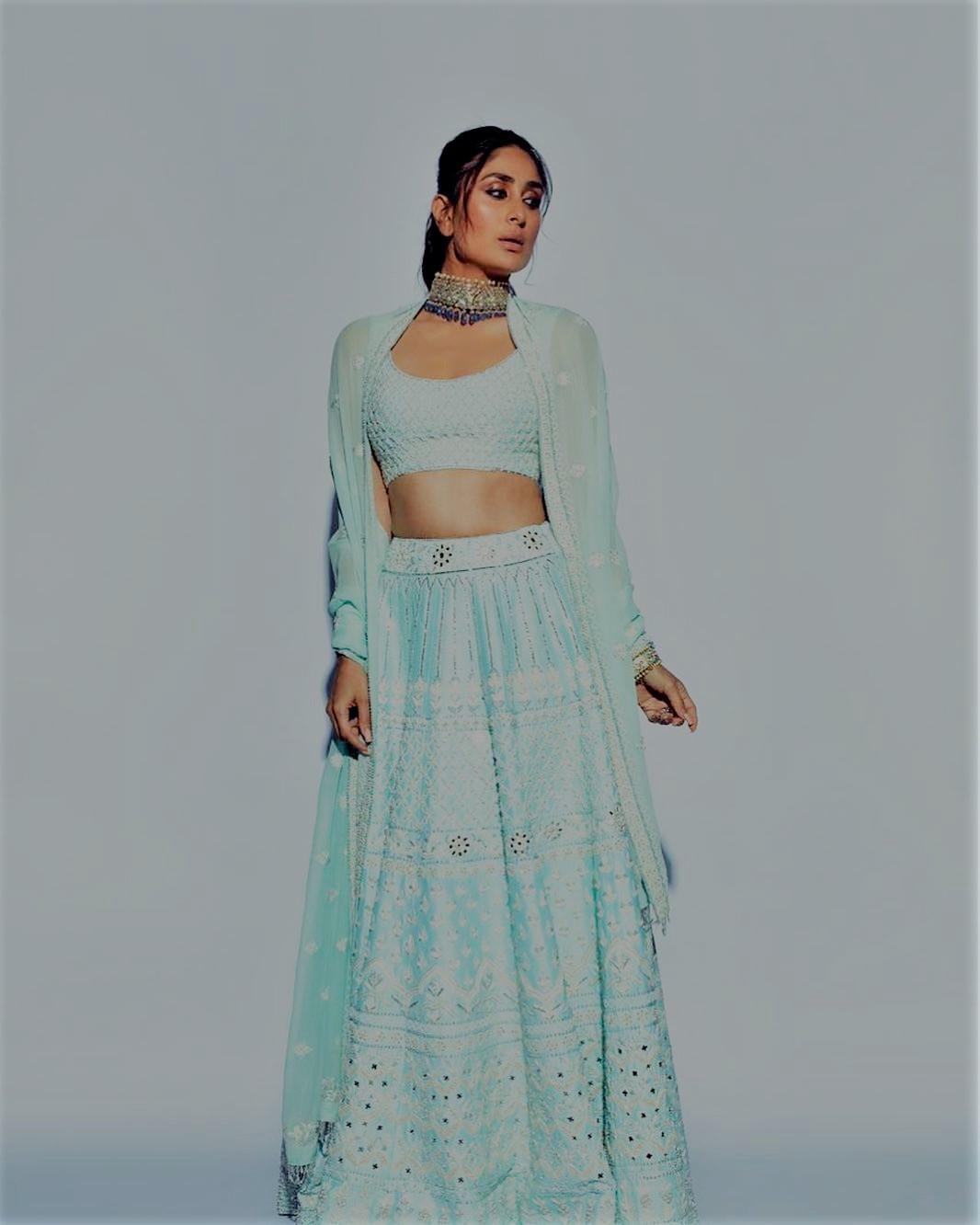 As the summer has knocked at your doors, this bridal lehenga will be the perfect way to let out the summer heat. Aqua blue with a streak of shimmer, this is one of the latest bridal lehengas by Manish Malhotra to be so light, yet so dazzling. Paired with an aqua blue embroidered blouse, this is a high waist bridal lehenga with white embroidery all over that soothes the eyes and makes it right for a summer wedding.
The ensemble is completed with a light blue net dupatta and is certainly a garment that can help you easily cool down this summer. You can either go for a sleeveless blouse or a short-sleeved blouse with a round or V-neck design. A pool wedding with this bridal lehenga would be a plus!
5. Grey Gold Lehenga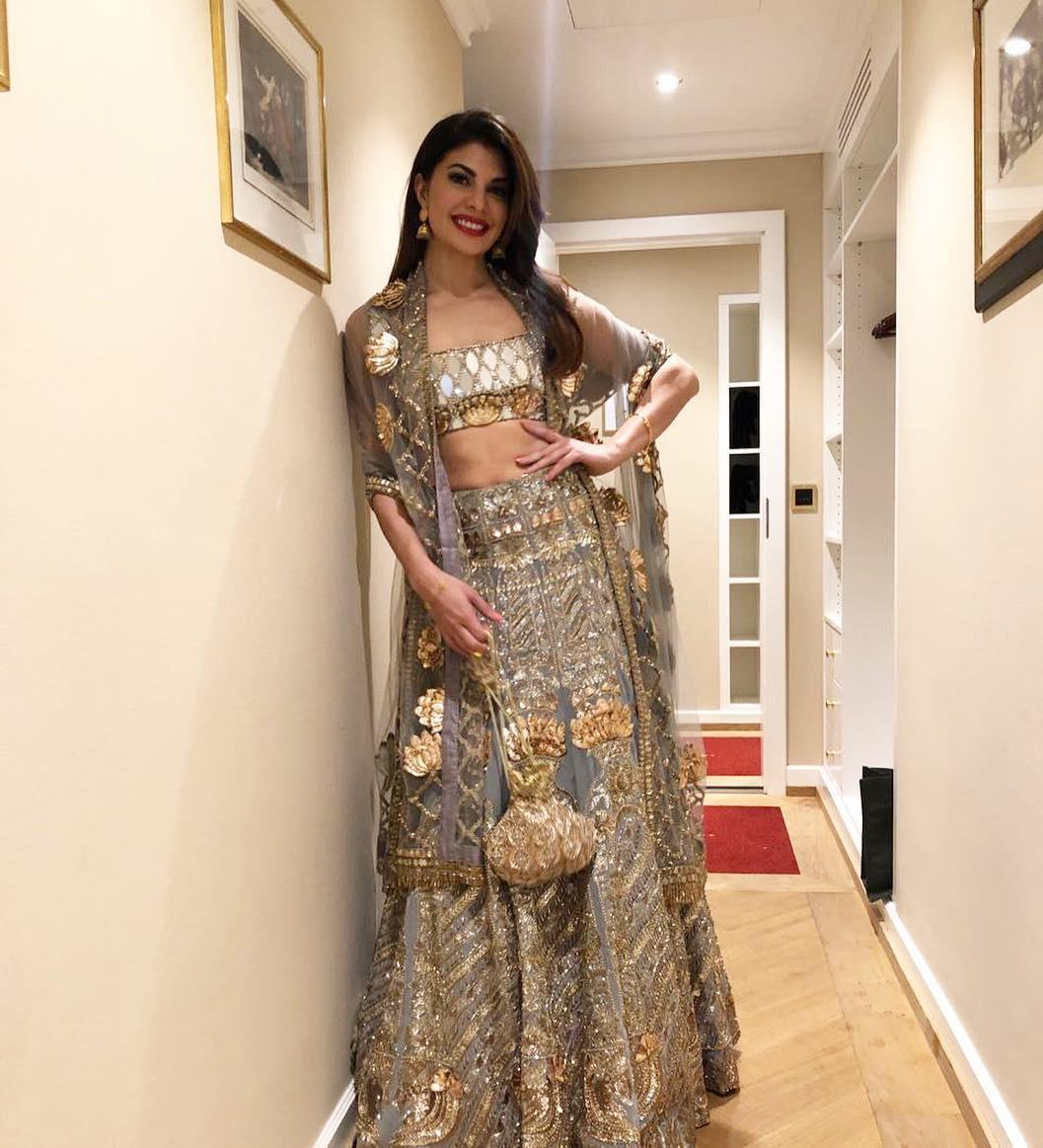 One of the latest bridal lehengas by Manish Malhotra, this grey lehenga has left everyone spellbound with its gold embroidery artwork and embellished mirror. The designer has cleverly worked on this look in a way that the lehenga mesmerises in the limelight. With a gold embroidered strapless blouse, this lehenga is giving us bridal goals with its floral gold motifs and shimmering embroidery. Paired with the grey and gold embroidered dupatta, this one is the best of the latest bridal lehengas by Manish Malhotra.
The latest bridal lehengas by Manish Malhotra have been designed so intricately and delicately that they are nothing but a piece of art. With his creative mind and hard work, these lehenga blouse designs by Manish Malhotra can easily sell like hot cakes. Taking bridal couture by a storm, he has been crafting great looks and helping brides understand how they can set themselves apart by wearing the latest bridal lehengas by Manish Malhotra. In that sense, hee is a bride's best friend!
When you're wearing couture at your wedding, your makeup must be perfect! Get in touch with our makeup artists!
Note - All images are from Manish Malhotra's Collection