8 Interesting Indian Gift Ideas for the Bride and the Groom and How to Decorate Them
Indian weddings have lots of things involved in it and one among all is the wedding gift, for which we scratch our heads a lot. So, here are some interesting Indian gift ideas for you, which you can gift the bride and the groom.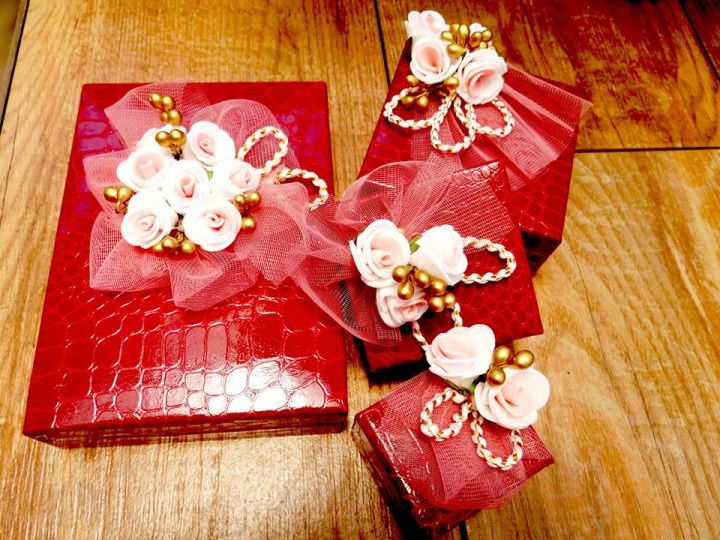 Wedding gifts form a significant yet unsaid part of an Indian wedding ceremony. Wedding gifts are regarded as a gesture and blessings, faith and good luck. Every culture in the country has its own speciality and auspicious Indian gift ideas. Here are some Indian gift ideas that are unique and budget-friendly in their own way.
1. Jewellery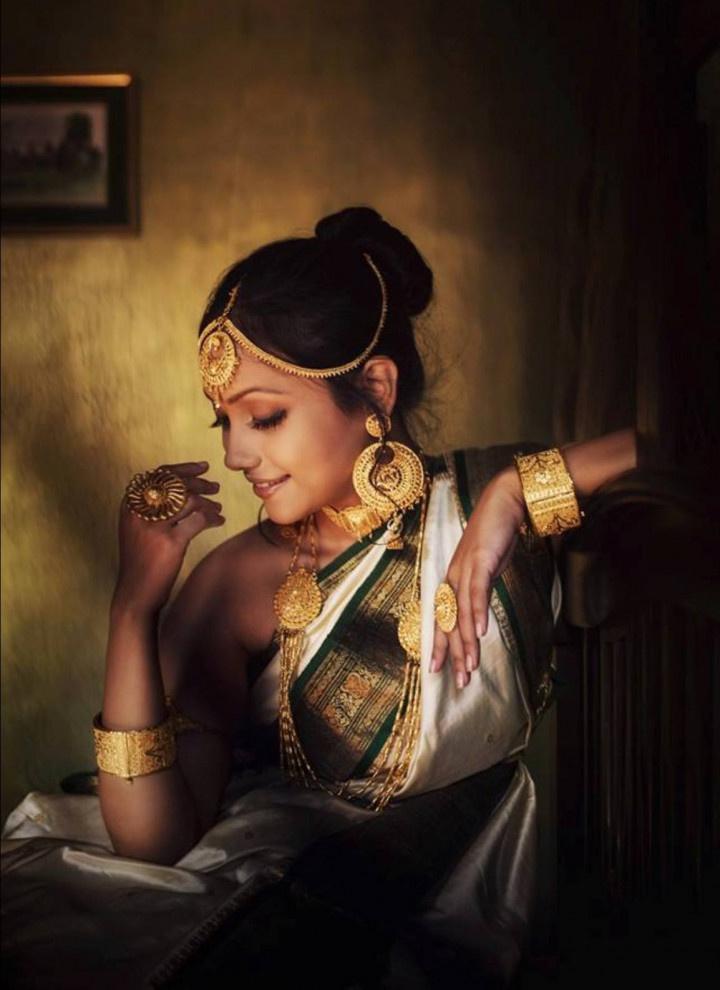 This is one of the Indian gift ideas that are both traditional and liked by everyone. Who does not love jewellery? A trendy and stylish gold necklace or a set of diamond earrings, or a pearl pendant. The gift can also be some kind of custom made jewellery or a bracelet for the groom and/or bride. Either way, you can go for what you think would be beautiful, keeping in mind the style of the bride and the groom. Decorate them in a box and while presenting them, you can open the box and give it to the couple.
2. Shoes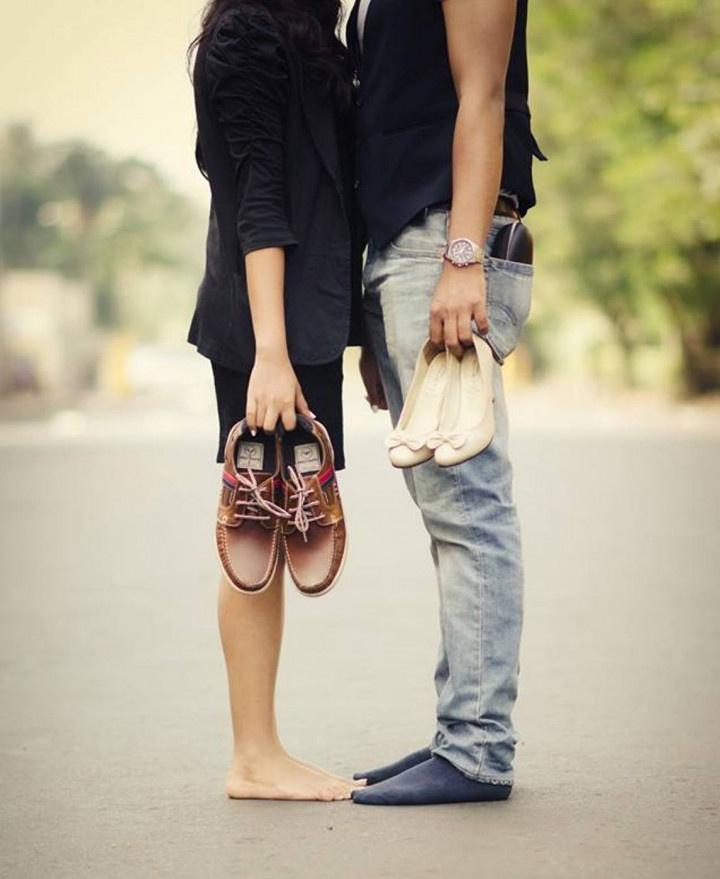 Like jewellery, shoes are also an all-time favourite gift for anyone. Although it might be a bit of a difficulty finding the shoe size of the bride and the groom, however, if you are quite certain about such Indian gift ideas, you can buy them a nice pair of shoes useful for an occasion or two – such as, pairs of sports shoes to remind them of the importance of exercise, or pairs of sandals for a beach day or some special and exquisite party wears. Wrap them up nicely and prepare them for a nice surprise.
3. Perfumes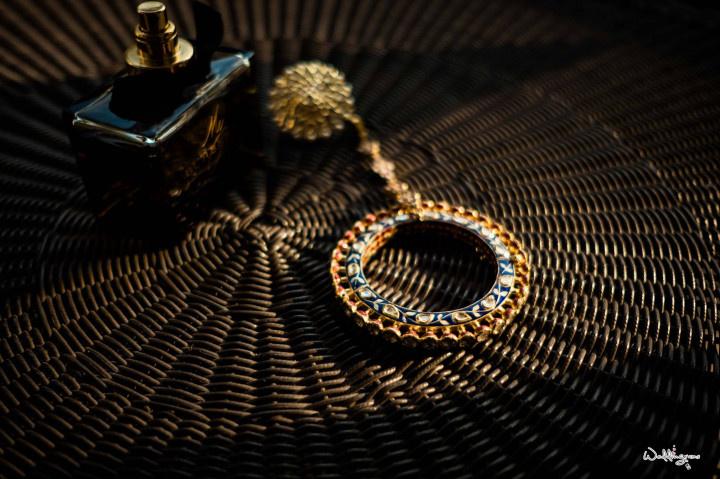 Perfumes involve more of a personal choice and you may never know what a person likes when it comes to scents. Thus, this is recommended if you know the bride and the groom personally or close enough to have an idea about his or her favourite and preferred opinion based on this particular item.
In order to decorate your perfume bottle just wrap lace around it and take some beaded string and put pearl at the end and attach those strings in the centre. Take a ribbon, cut it in the shape of a flower and tie that around the neck of the bottle to give it a vintage look.
4. Books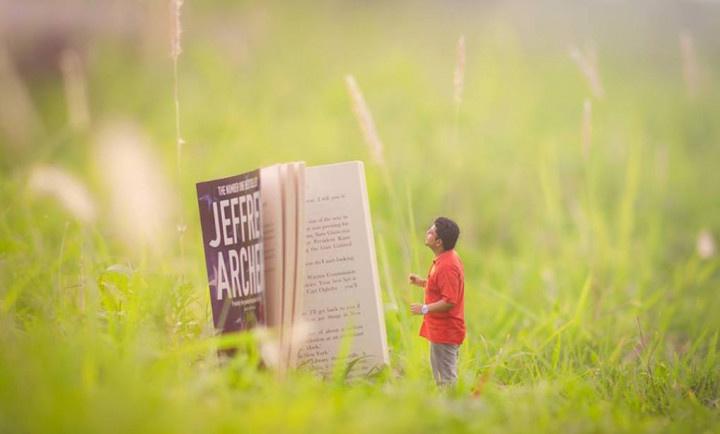 If the new couple is into reading, then, perhaps, books are the best Indian gift ideas for them. Try to pick something related to the bride and the groom's preferred reading tastes or their favourite genre. In order to be a little classy with this gift, go for the hardcover versions of their favourite genres or authors. Write a sweet note inside the book to bring a smile to their faces.
A cookbook might be a bit different and unique gift from your side. Gifting a cookbook with exquisite recipes might give the couple a chance to venture into a brand new territory. Plus, it is always fun to try on new recipes every now and then! Putting them inside a handmade box would give the gift your personal touch and this increase aura and the sentiment of this gift.
5. Personalised Gift Set Item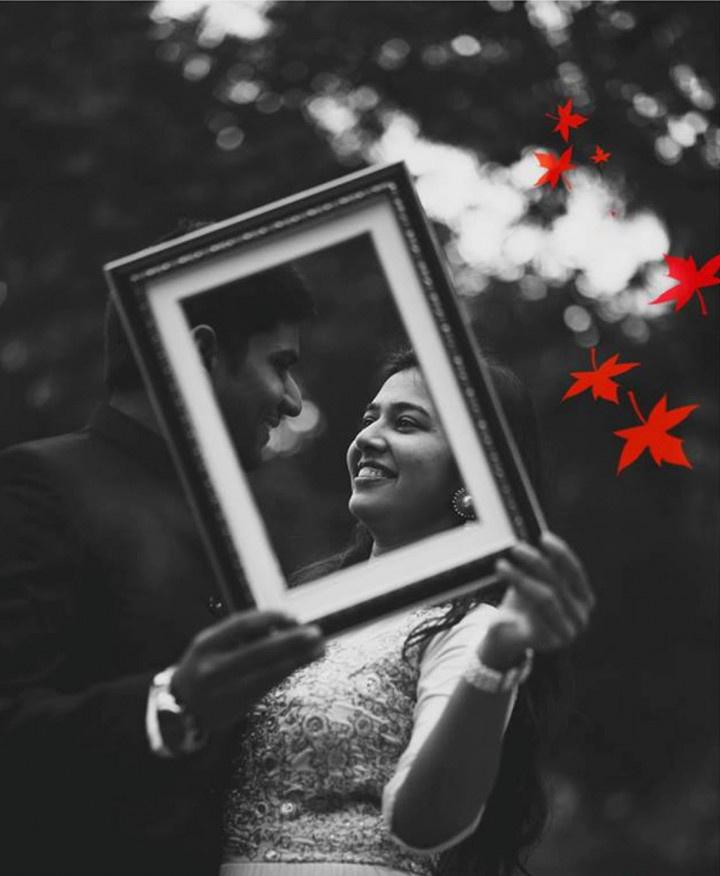 Be a little different, unique and edgy when it comes to a gift by giving them something personalised just for them. This may include personalised cushion set or coasters or even mugs. You can personalise them by writing the bride and the groom's names on them. Another idea is to write their favourite quote or a piece of their favourite poems on them. Choose classy and sober designs and colours for this kind of gifts.
Another set of personalised items are photo albums. You can personalise them with the couple's photo on the front cover. You can also engrave their names on it. To make it a bit more special and unique, you can choose to insert a space for 'date' at the bottom of every photo space.
6. Watches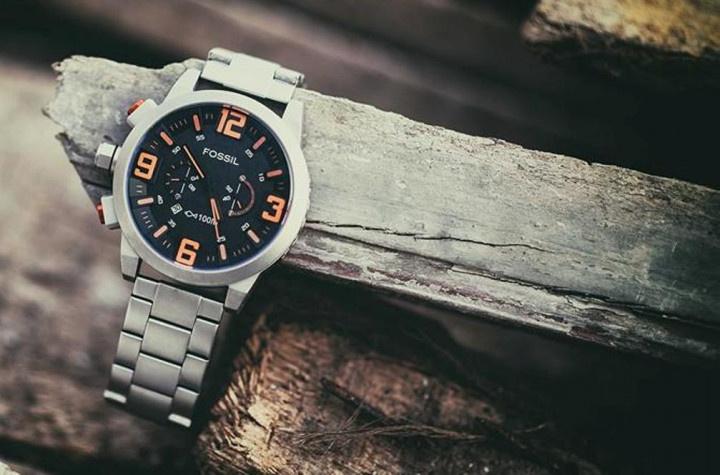 Go a little classy by gifting the bride and the groom with a pair of couple's watches. Let us face it – a watch can never go out of fashion. What another way to share that sentiment except for a pair of a timeless piece of significant accessories as Indian gift ideas. Not only it is classy but also an important piece of accessory that acts as a piece of jewellery too. Thus, like jewellery, you can wrap it up and present it to the new couple.
7. Bar Accessories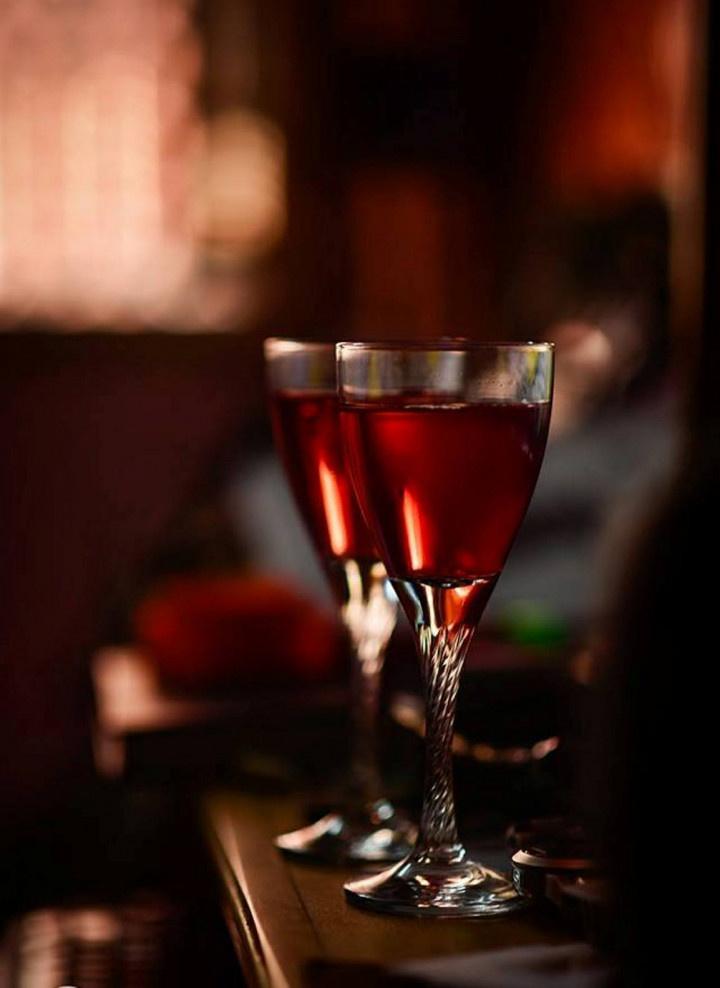 This set of gift is not only exceptional but also fancy. Gift them a set of wine cooler and a champagne holder. You can also gift a set of glasses for wine, whiskey and champagne, with their initials on them. Throw in a little more personalisation by pitching in a bottle opener with their names on it. Gift them the items in a transparent, minimalistic box and put a bow around it to make it simple yet classy.
8. Cash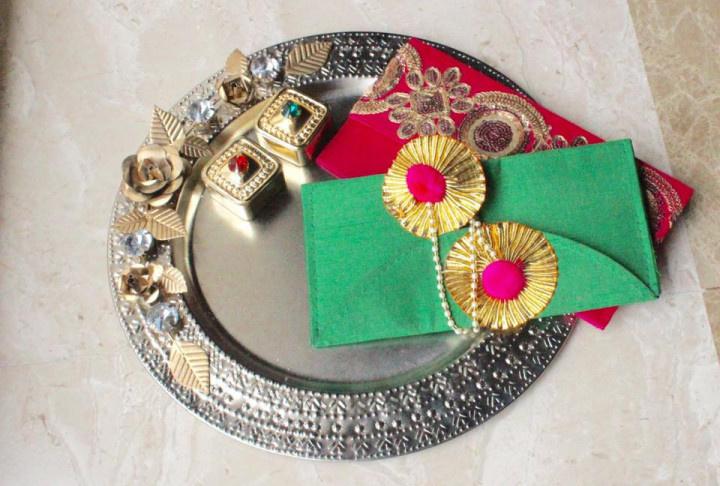 This can be regarded as a traditional gift for the bride and the groom. In Indian culture, it is known as Shagun. Gifting cash saves you a lot with respect to time and effort hence, is also a hassle-free approach. It also gives the bride and the groom a chance to choose their gifts according to their preference. You can gift cash by putting into a fancy envelope and presenting it to the couple on their special day.
Getting an interesting and unique gift is not a very difficult task. With a little effort, you can get many Indian gift ideas for the wedding you are planning to go to. So, be smart and choose a gift that is significant and worthwhile and makes the newly-wed couple feel special.
Which of these Indian wedding gifts appeal to you? Tell us in the comments below.