8 Traditional Hindu Wedding Gift Ideas with a Millennial Spin for This Wedding Season
They say, "The excellence of a gift lies in its appropriateness rather than in its value." When attending a millennial Hindu wedding, stay away from jaded Hindu wedding gift ideas and opt for some useful ones that the couple would cherish for life.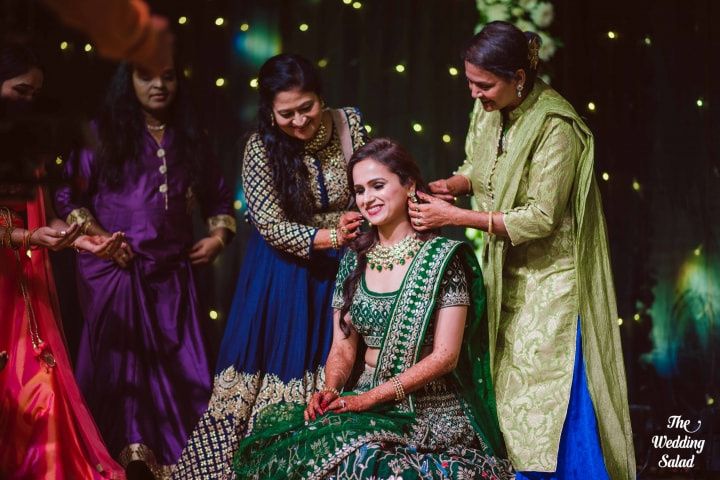 Weddings are beautiful! They give us a chance to witness and experience the beautiful union of two souls. Truly, it feels like a privilege when we get to be a part of someone's most special day. Right? Gifting is a part of the wedding etiquette. When looking for Hindu wedding gift ideas for a millennial couple, be mindful. Here are some Hindu wedding gift ideas that newly-married couple will love, appreciate and remember for life!
1. Cash/ Gift Voucher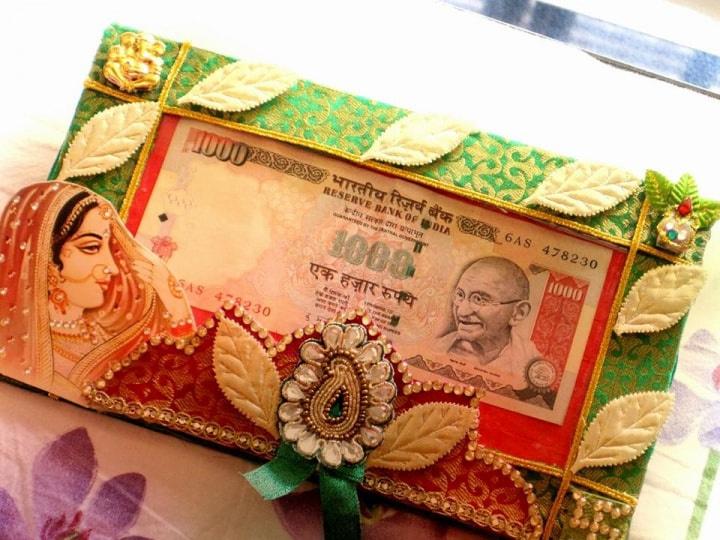 Cash has been, and will always be, one of the most common gifting items. And, why not! It is extremely useful and valuable. Choose an amount that fits your budget and seems fitting, keeping your relationship with the coupe in mind. If cash seems too old-school, buy a gift voucher or even two, for the couple. Various stores and shopping websites offer gift vouchers that can be redeemed later on, hence the couple can pick the products of their choice, as per their lifestyle and preferences.
2. Home Appliances/Utensils
Home appliances and utensils are also one of the most popular Hindu wedding gift ideas. Traditionally, the couples were gifted utensils made with stainless steel, but the needs of millennial couples have changed, and so should your presents to them. Instead of traditional steel, opt for non-stick cookware; these days stunning cookware in granite are also very popular. Appliances that save time, such as smoothie makers, are also apt, keeping the busy schedules of ambitious couples in mind.
3. Jewellery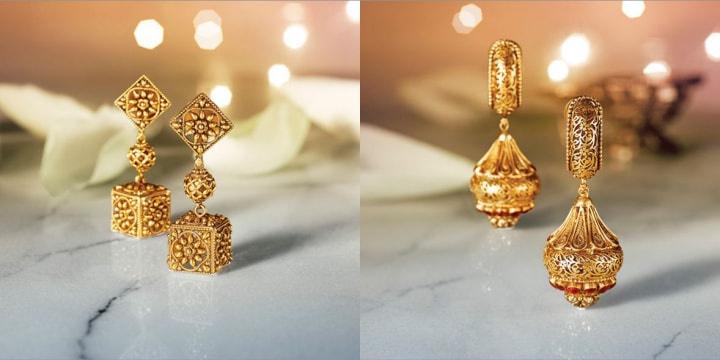 Jewellery is yet another classic and will always remain one of the best Hindu wedding gift ideas. To suit the needs and lifestyle of modern girls, pick lightweight jewellery pieces that they can actually wear – to meetings, to work and date nights. Brands such as Tanishq offer various ranges for all budgets that cater to modern women and even men.
4. Gift Cards for Clothes
There's absolutely no such thing as too many clothes – be it for men or women. Couples love to upgrade their wardrobes when they get married hence gifting them clothes seems apt. Instead of buying the bride a heavy saree that she might never wear or the groom a fabric for kurta that he might never even get stitched, choose a gift card. The choices here are endless for almost every brand – high fashion, fitness, ethnic – offers various vouchers that can be redeemed.
5. Gold or Silver Coins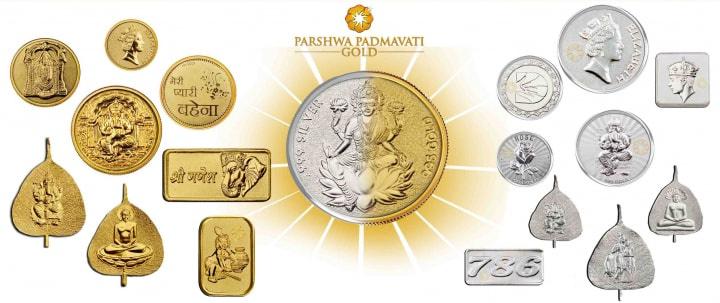 Indians are obsessed with gold and even silver is becoming popular. Gold, as well as silver, coins signify prosperity and good luck, hence are an excellent Hindu wedding gift idea. They can be kept and their value only increases with time. Also, the couple can use these coins, later on, to get jewellery made out of them or encash them on rainy days. Multipurpose and beautiful, this gift idea is a hit, for sure.
6. Bedding
Help the newly married couple create the appeal of a 5-star hotel at their home by gifting them a luxurious bedding set. This gifting idea leaves a lot of space for experimenting and suits every budget. Pick a brand you personally love and choose a set as per your budget. From three-piece to 15-piece, there's a lot to choose. Sets with duvets and quilts are also useful and apt.
7. Photo Montage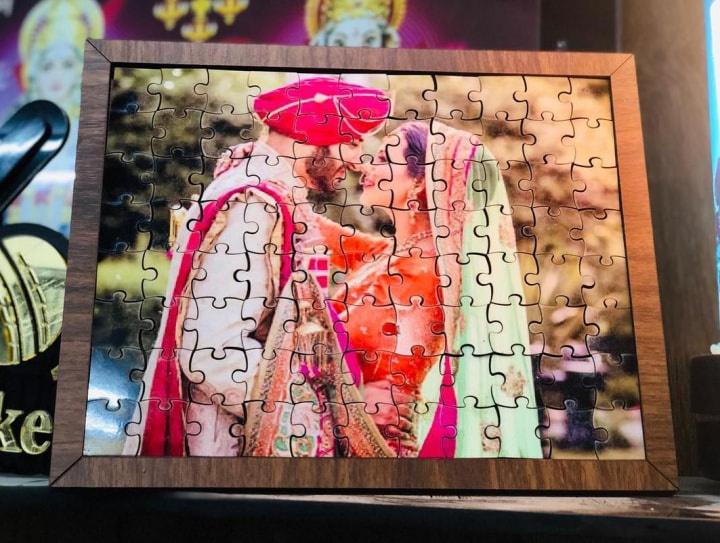 A newly-married couple can never have too many pictures in their home. You don't have to create a collage and then get it printed because most online websites simply create everything and get the items delivered to your doorstep. A wooden puzzle with the couple's picture, for example, makes for a fun gift idea plus will add to their living room's beauty.
8. Flowers
Flowers never fail to enchant with their beauty. They are a sign of grace and luxury and promise to fill one's life with their beautiful fragrance. Pick a bouquet or a contemporary flower box from your florist or get them directly delivered to the couple's doorstep if you cannot make it to the wedding. Uniquely created flower boxes are becoming popular as Hindu wedding gift ideas. These flowers last longer and the boxes, too, can be used in multiple ways. This gifting idea looks like poetry in a box, which makes it an excellent way to wish the couple happily-ever-after.
Take just one of the gift items from the list or mix and match as per your desire and budget. These Hindu wedding gift ideas are perfect for Hindu weddings and will be loved by the couple as well. From making their homes beautiful to come handy in their busy lifestyle, these gift items are amazing and useful. Thus, these are a win-win for both - you and the newlyweds.
Tell us which gift ideas are perfect for the modern and fast-paced lives of today's couples!