Photo Courtesy: Wedding Documentary
'Bol Ke Lab Azaad Hai Tere'
We have come a long way, from a time when freedom to love and live had its restrictions to celebrating the union of two people. Now, we have the chance to celebrate love in its purest form. Devoid of gender, love prevails amidst the chaos. Even though Pride festivals have always been around as a silent presence in our society, the hands of the law were always tied in the proclamation of same-sex couples.
Today, we see a breakthrough in societal norms after the Apex court has agreed to decriminalise homosexuality. It serves as a beacon of hope to all those countless LGBT couples across India who were denied the freedom to love.
Legal or Not, It's a Win for All!
To be able to express love is both, a freedom and our inherent right. But, to limit that freedom by blindly following gender norms was the scenario of our country, until today. Even when gay weddings are not legally recognised, the decriminalisation of homosexuality takes us one step closer to that plausible future.
While gay weddings don't have any legal sanction they aren't illegal either, as the law is simply silent on the subject matter. But, let's shift away from this and see it as the first positive step towards recreating the whole picture. No couple will ever be able to tie-the-knot without the love and support of their family and friends. As for gay weddings, it takes a lot more courage than usual. So, let's look at the couples who amidst it all proclaimed their love for one another. Here love prevailed, and hate surrendered.
The First of Many Gay Weddings in India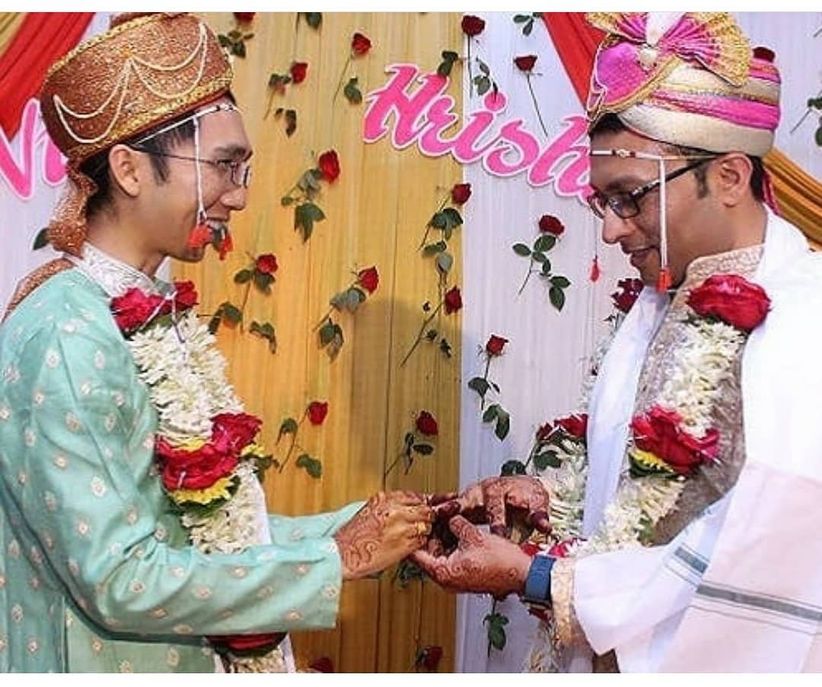 Photo Courtesy: 50 Shades of Gay Official
"I prefer calling it a commitment ceremony and not marriage. For me, it's more important that I share vows with Vinh in front of my loved ones" by Hrishi Sathawane.
Hrishi, a US-based NRI married his partner, Vinh in a close-knit ceremony, in Yavatmal, Maharashtra. The couple had met through an online dating website in 2016 and got engaged in April 2017. He returned to his hometown for the occasion which was like every other Indian wedding ceremony. It was a riot of festivities with all pre-wedding functions like Haldi and Mehndi.
In India, where homosexuality is still considered a taboo, this was the first publicly known gay wedding.
The Answer isn't NO Anymore
After Hrishi and Vinh, a lot of us will find the courage to stand up for ourselves and for those we love, come what may. In fact, there are many more couples who are coming out to marry their partners openly. Afterall, all of us deserve respect and freedom irrespective of our sexual orientation and whom we choose to love should not impact that.
In fact, a lot of online websites these days are helping LGBT individuals to connect with one another. And offline, an arranged gay marriage bureau in Secunderabad is helping gay weddings become a thriving reality.
In the last two years, the team which has 26 homosexual employees, helped 42 couples get married. They helped Froza Saluja, 42 find her match in Arpita, 38 who now live in Chennai. The team also offers parental counselling for young homosexuals who are still trying to come out to their families.
A Gay Wedding in India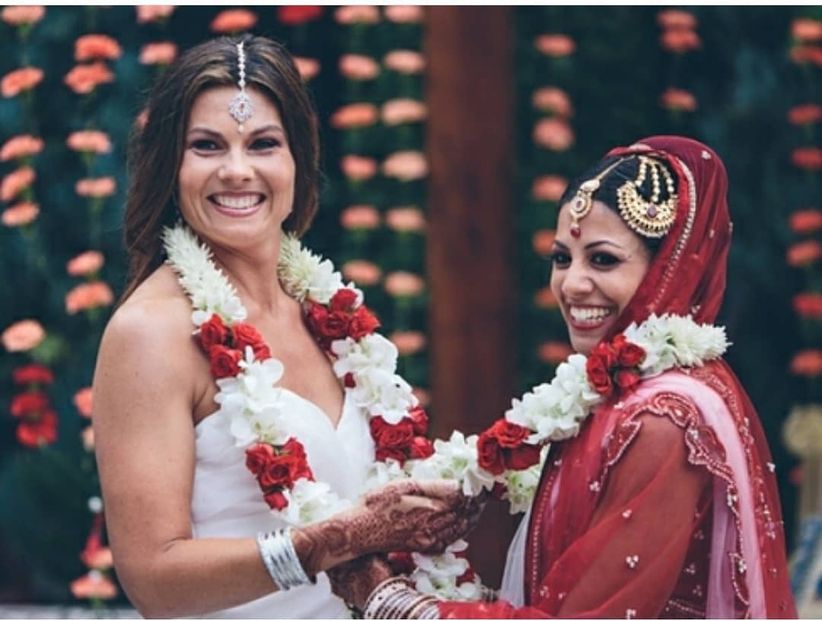 Photo Courtesy: 50 Shades of Gay Official
A gay wedding differs from a conventional wedding ceremony in the amount of the support the couple would receive from their family and friends. There are those who receive it fully. And there are times when the friends need to step up for the occasion.
This happened in the case of Suchandra Das and Sree Mukherjee. Their heterosexual friends pitched in and hosted their entire wedding ceremony, held with Bengali wedding traditions.
Celebrate it Unapologetically
What better way to celebrate than in the company of those who have been a constant support of your coming out journey. We know that, in a country like ours, it is not an easy task. But, if you were able to do so then surely you have a family and a bunch of friends who love you for who you are.
Make it Memorable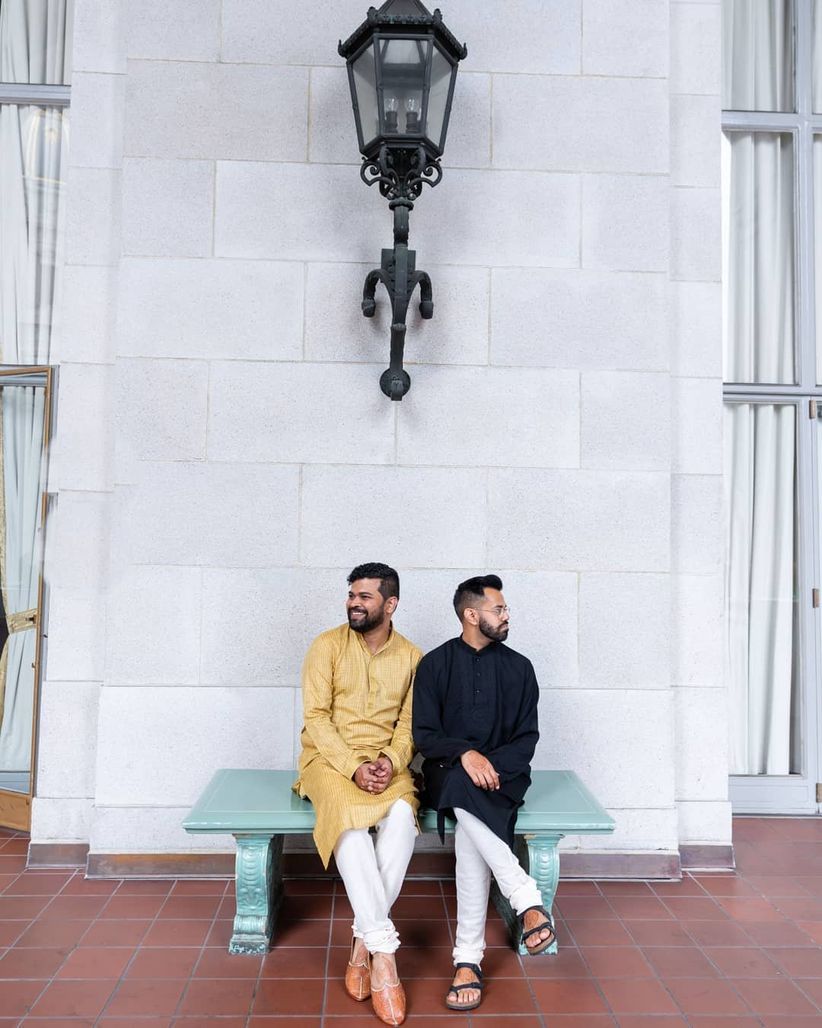 Photo Courtesy: Wedding Documentary
Chronicle your relationship. For once you don't have to worry about the world. It's your life and now you get to fully enjoy it. Take pictures and make some everlasting memories. Celebrate this freedom and embrace your choice. The world is yours for the taking. Go for a quirky pre-wedding photoshoot with your friends and family to spend some time and create some epic memories.
We have come a long way, but the sky's the limit. We aren't there yet but we surely will be. Until then, let's celebrate the fact that we're free to love; a man or a woman and still walk straight with Pride.
We are defined by Pride. Unified by Pride. We are PRIDE.🌈