Laxmi Niwas Palace in Bikaner: Celebrate Your Big Day in a Royal Avatar at This Venue
Do you want to have a grand wedding ceremony that is fit for royals? If you are excitedly nodding your head in a 'yes' then we know just the right venue for you - Laxmi Niwas Palace in Bikaner. Here is everything you need to know about the palace.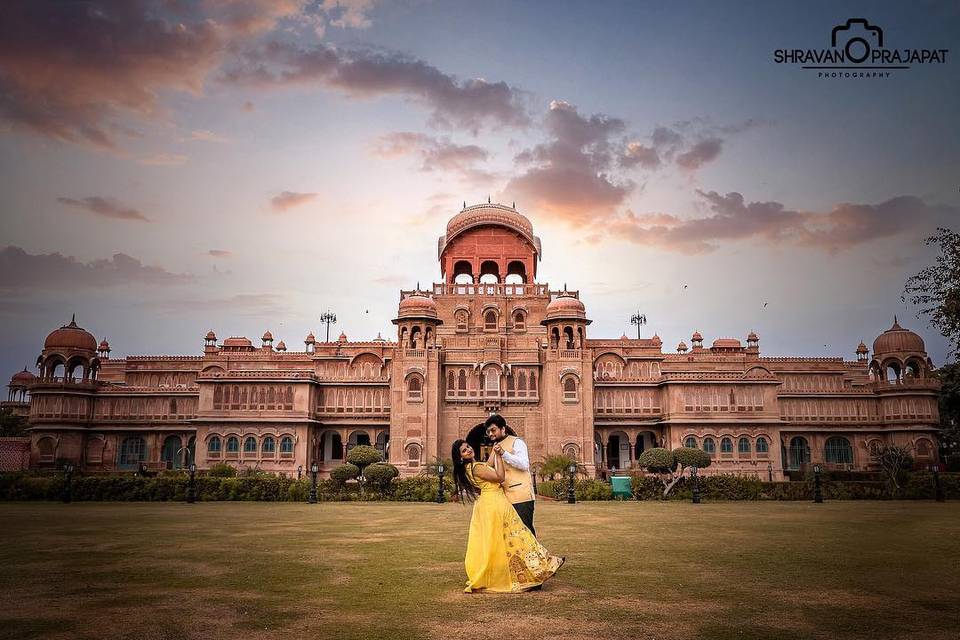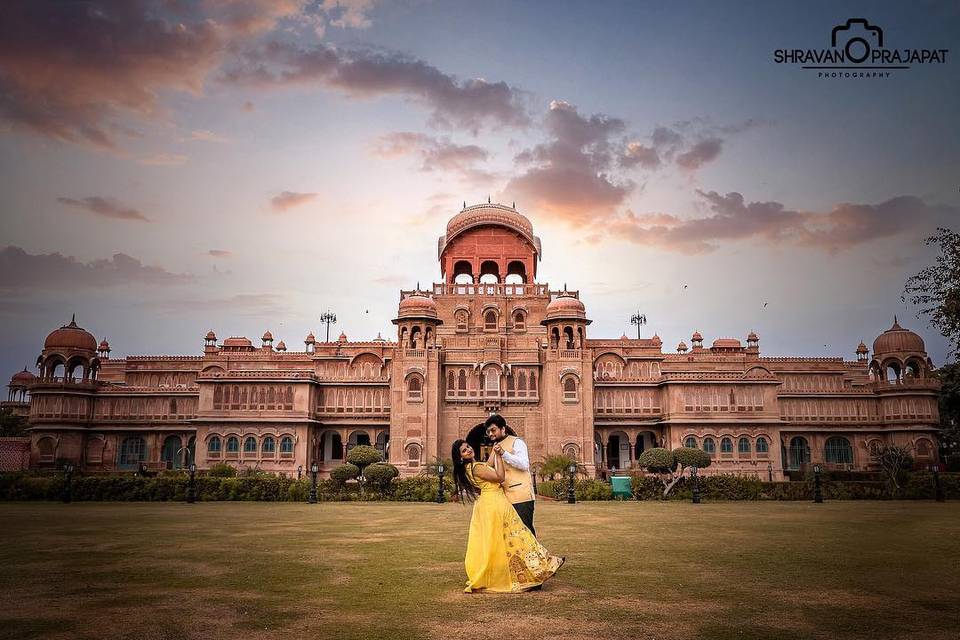 Image Courtesy: Shravan Prajapat Photography
There are two kinds of people in the world. One, who like to do things in a normal, regular way and then there are people who like to do them in the grandest and a very extravagant way. This applies to weddings also. You might be the kind of person who wants to get married in a quiet and intimate manner with only your very close friends and family in attendance. Or you might be the kind of person who wants to get married with a lot of pomp and show and grandeur, with every person you have ever known attending the celebration of your big day.
Usually, people pick their wedding venues based on the kind of wedding they are opting for. They go for a smaller, more intimate venue if they want to have a closed ceremony and a bigger venue for a large gathering. It makes complete sense. But, what if we told you that we know of a gorgeous wedding venue, which will be appropriate for either kind of wedding, an intimate one and a grand one. Yes, such a place exists and it is called The Laxmi Niwas Palace.
It is a luxury heritage hotel located inside a palace built in 1904 for hosting people of high ranks and blue blood. For the longest time, the palace did not allow entry to everybody who wanted it, but now it is open to everyone who wants a taste of pure royalty.
The luxury palace hotel is a specimen of rare architecture and has royalty in each and every hand-painted frieze and gold-laden wall. If you want a wedding that everyone who attends it will remember for a lifetime, then the Laxmi Niwas Palace is the wedding destination of your dreams. If reading all this has gotten you excited about this gorgeous property, then here is everything you need to know about hosting your big day at the Laxmi Niwas Palace in Bikaner.
1. Architecture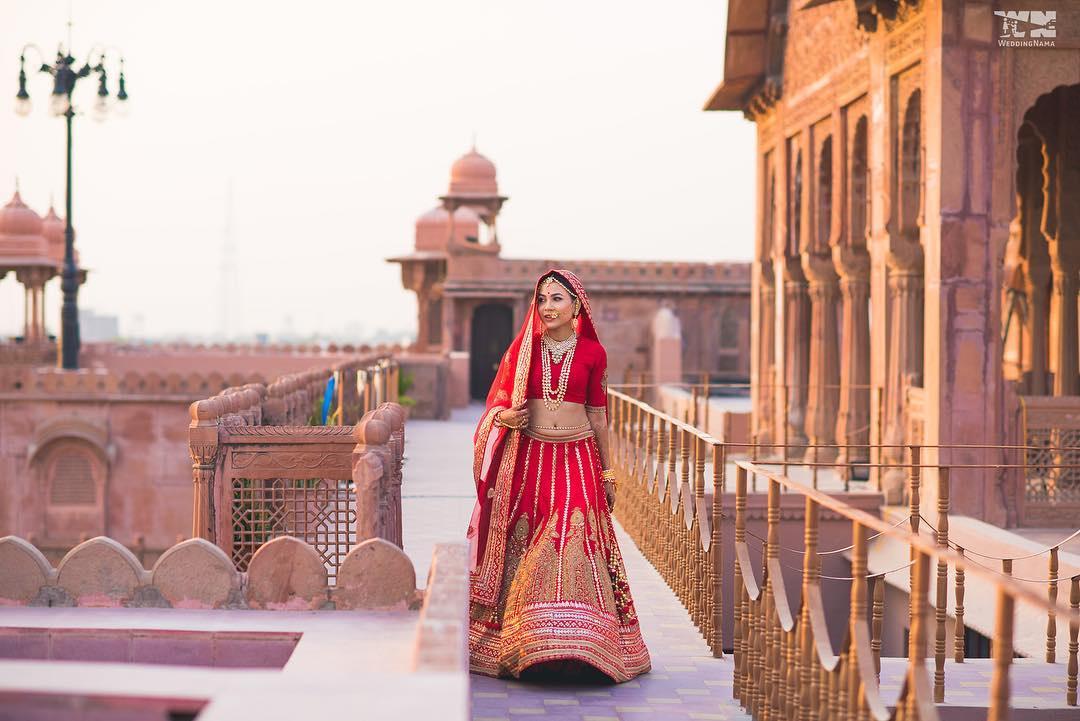 The majestic Laxmi Niwas Palace was built in 1904 to host eminent blue-bloods and officers of important ranks during the British rule. It is now considered to be one of the best luxury heritage hotels in India and is a famous tourist attraction as well as a much-loved wedding destination for those seeking to dip their feet in the pools of royalty and experience it first-hand.
The Laxmi Niwas Palace boasts of gold-laden walls, hand-painted friezes, manicured lawns, ballrooms fit for royalty and an Indo-Saracen architecture with its filigree and latticework. The gorgeously well-kept property is equipped with all modern facilities but it has beautifully managed to maintain the old-world charm of the era it was built in. Every step you take in the hallways and archways of this stunning property will remind you of its heritage and of the time when only blue-bloods walked the grounds here. This is probably one of the best things about it.
When hosting a wedding at the Laxmi Niwas Palace, you will never run out of gorgeous backdrops for your wedding pictures. The property will not be a perfect venue for your wedding, but also a perfect place for your pre-wedding and wedding photoshoots.
2. Rooms and Tariff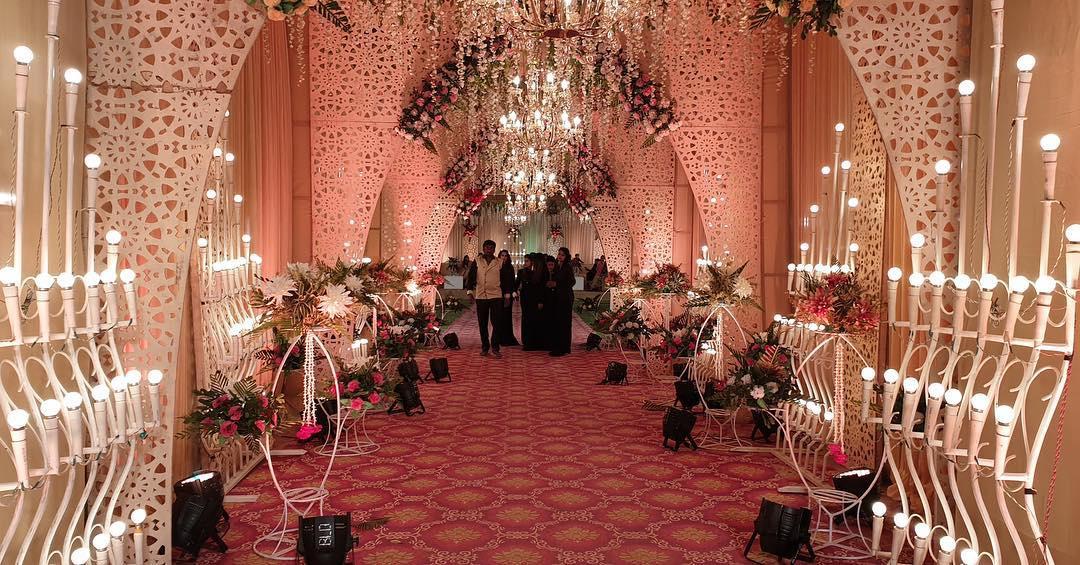 Image Courtesy: VEW Group
The Laxmi Niwas Palace offers a total of 58 luxurious and beautifully decorated rooms to its guests. There are many different kinds of suites and villas available in the luxury hotel but we think that the Deluxe Villa and the Superior Villa are the best bets for you and your guests when you have to book a lot of rooms at the Laxmi Niwas Palace. The approximate tariff for a Deluxe Villa at the luxury hotel is ₹20,000 including all meals and taxes. For a Superior Villa, it goes up to ₹30,000 with all meals and taxes.
The Laxmi Niwas Palace also has Royal Suites and Presidential Suites which are priced at ₹31,000 and ₹60,000 per night, but these are subject to availability so you will have to check with the property about these. There is also a bridal suite available with an adjoining enclosure which has a marble-topped terrace and pavilions. It makes for a very romantic space and can definitely be the newlyweds' room. You and your partner will love it.
All the rooms come with all modern amenities in place, while maintaining the old world charm of a luxury heritage hotel. The hotel has well-maintained gardens, a swimming pool, a fully functional restaurant, parking facilities and just about everything you could ask for from a dream wedding venue. A royal aura hangs around the premise and it's just the most beautiful thing you will ever see. No matter where you go while in this hotel, every nook and corner promises grandeur and luxury at its best.
3. Where's the party tonight?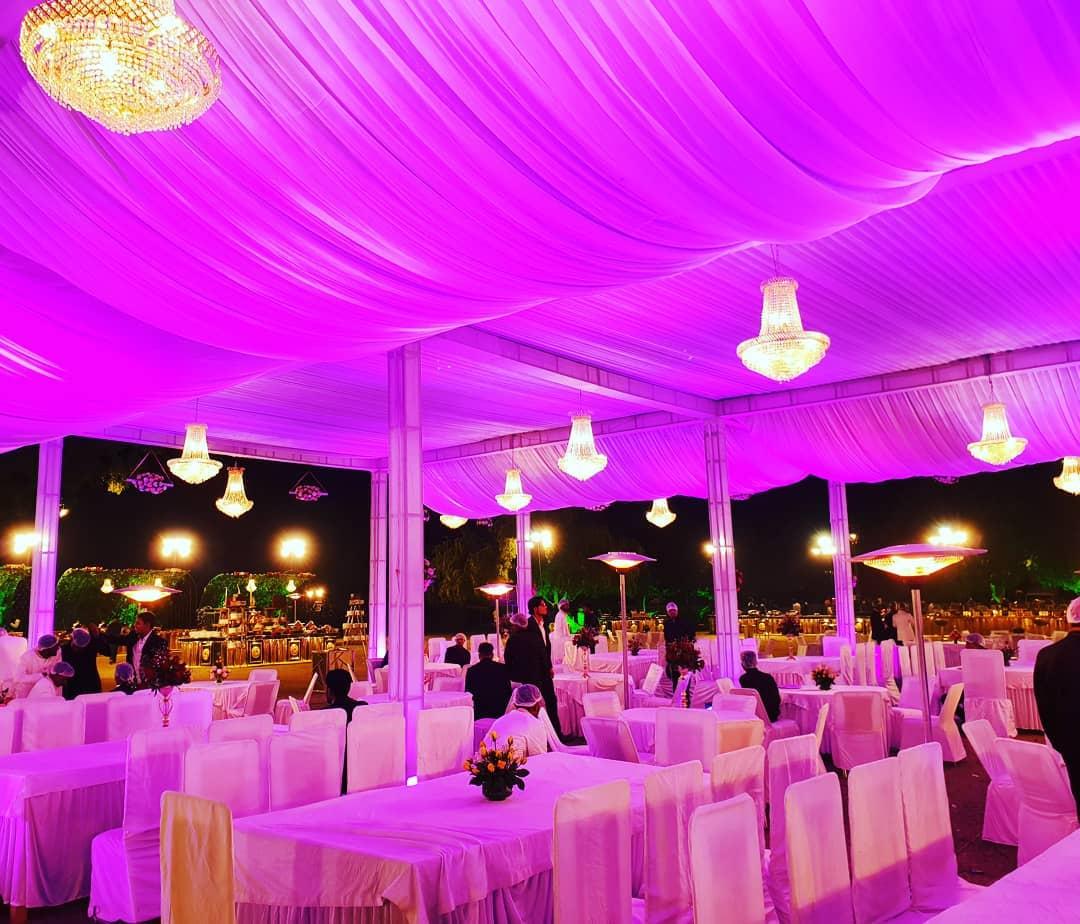 Image Courtesy: VEW Group
There are three places inside the Laxmi Niwas Palace where you can host different functions with various guest numbers. If you want to host a small function with around 200 people, then the outdoor central courtyard is the place for you. It has a seating capacity of 100 people and a floating space for almost the same number.
If you have a slightly bigger gathering of about 500-600 people then you can host the function at Taal Choke, another gorgeous outdoor setup. It can a seating capacity of 350 people and floating capacity of 450.
And lastly, if you are a royal at heart and have invited everyone you ever knew to celebrate your big day with you and have a guest list of over 2000 people, then you have to have the function in the main lawn which can seat around 3000 people and accommodate a total of over 7000 people at any given time.
Didn't we tell you that the Laxmi Niwas Palace is perfect for all kinds of weddings?
4. Catering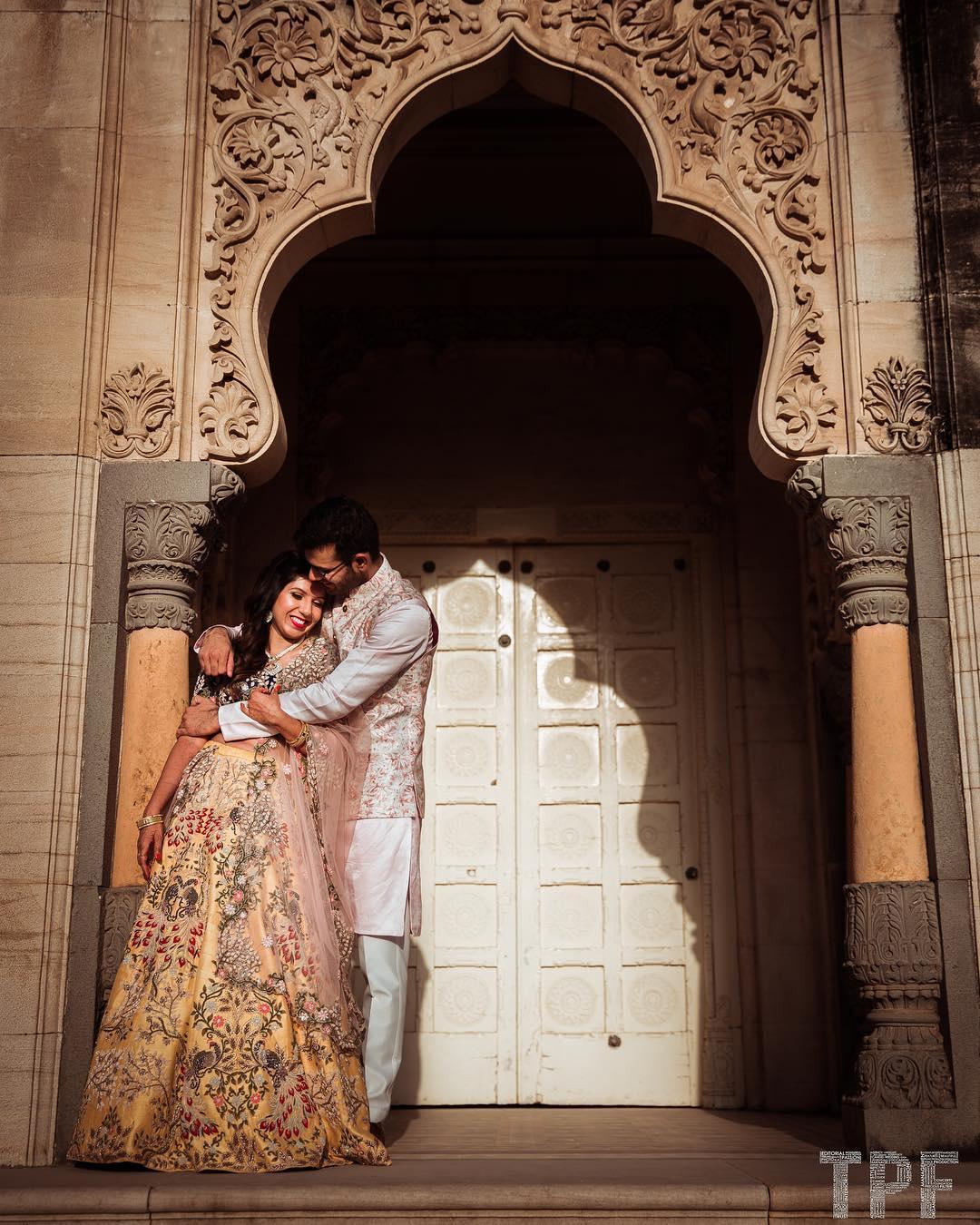 Image Courtesy: The Picture Factory
The standard rate at the in-house catering at the Laxmi Niwas Palace is ₹2,000 per plate, per meal. You can choose between vegetarian and non-vegetarian options. They have all domestic and international alcohol available at the hotel. Outside catering and alcohol are also allowed at the venue.
5. Miscellaneous expenses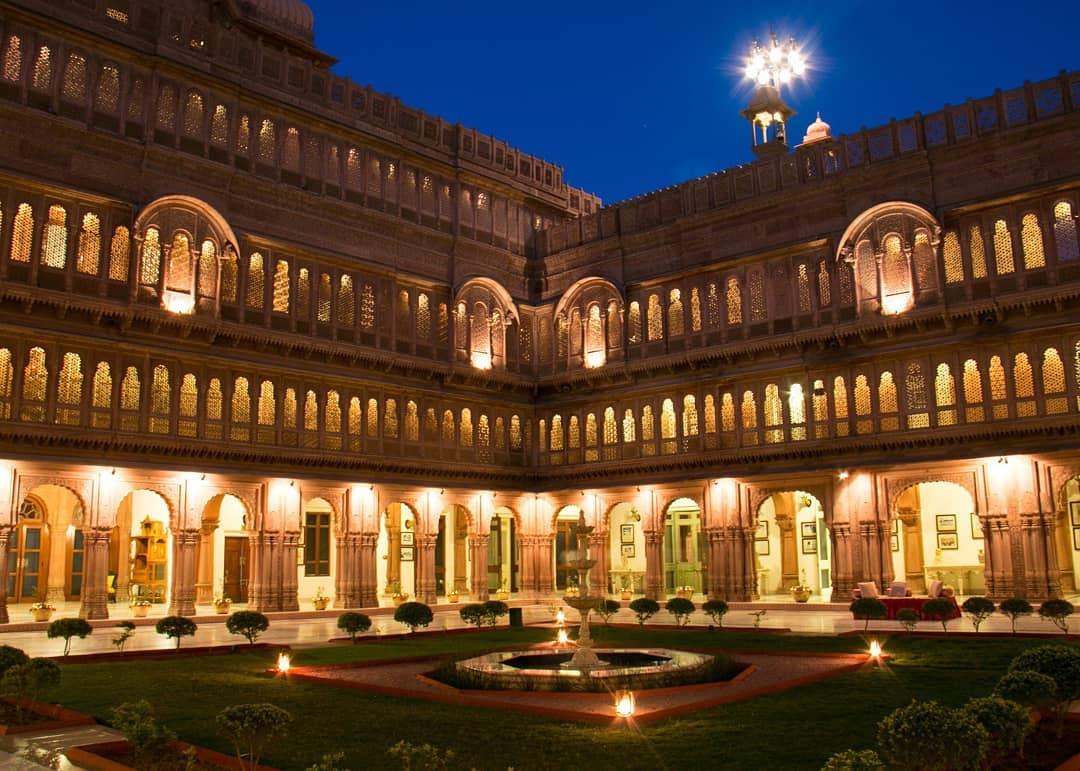 Image Courtesy: Expedition
These include the charges for the decorator, wedding photographer, make-up artist etc. While accommodation and food costs are fixed, these miscellaneous costs are usually variable as you can increase or decrease them according to your budget. The Laxmi Niwas Palace can make decor arrangements when informed about the same in advance, but they also allow outside decorators to do it. Then comes the photographer which you need to arrange on your own. The make-up artist and hairstylist also have to be taken care of by you. These costs depend on you, but on an average fall between ₹5-7 Lacs.
6. Overall expenditure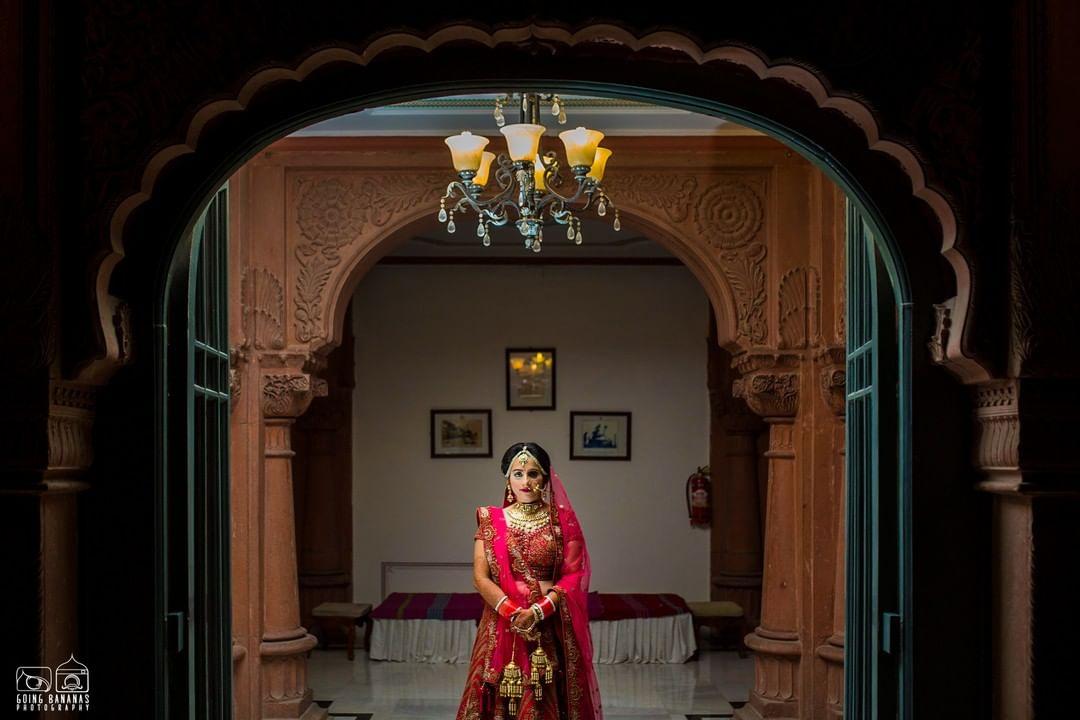 Keeping all of these things in mind, we have come to the conclusion that a two-day wedding at the Laxmi Niwas Palace in Bikaner with a guest list of 100 people will cost you anything between ₹18-20 Lacs.
The Laxmi Niwas Palace is definitely a place which is fit for royals and we cannot stress this enough. We hope you will find this information handy and useful when planning a wedding at the grand and gorgeous Laxmi Niwas Palace in Bikaner. It will be a beautiful wedding with a taste of true royalty, for sure!
If you have any other questions for us about Laxmi Niwas Palace, then do let us know in the comments section and we'll be happy to help!