The Significance of Ganesh Puja Before the Wedding
There are more than one reasons why Ganesh puja is done before any other Hindu marriage ritual. Let's learn about the significance of the ceremony and why this ritual is performed.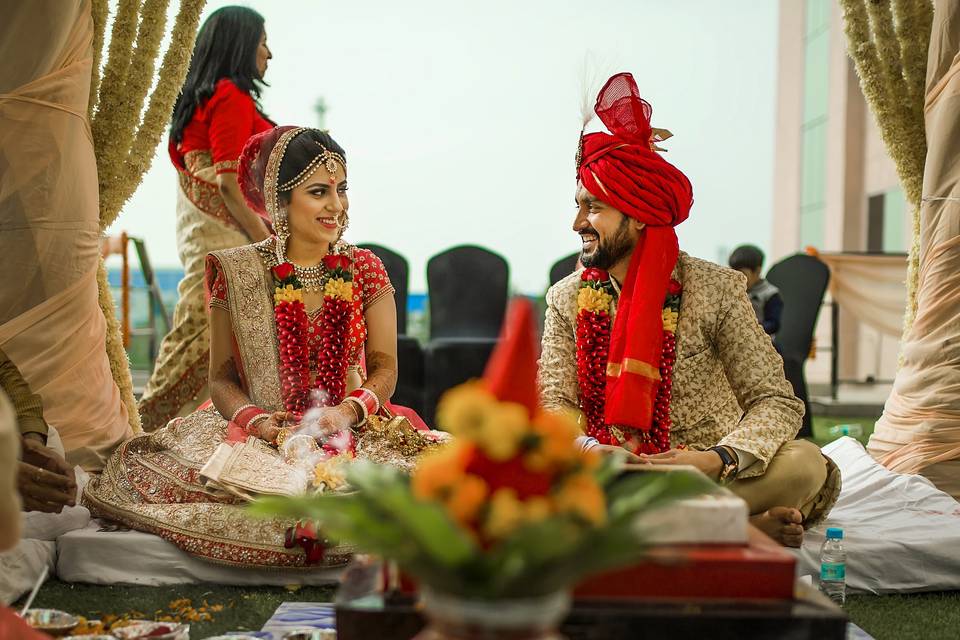 If you are getting married as per the Hindu tradition, it's mandatory that your wedding ceremony starts with invoking Lord Ganesh, the Elephant God of the Hindus. Ganesh puja or Ganpati puja has to be done before other Hindu Gods and Goddesses. He is the God who brings prosperity to a person's life.
In all marriages, Ganesh Puja signals the start of the rest of the wedding rituals. From decorations to Prasad making, it also involves a lot of preparation. Let's take a detailed look at the rituals and learn why this ceremony is performed.
The significance of Ganesh Puja Ceremony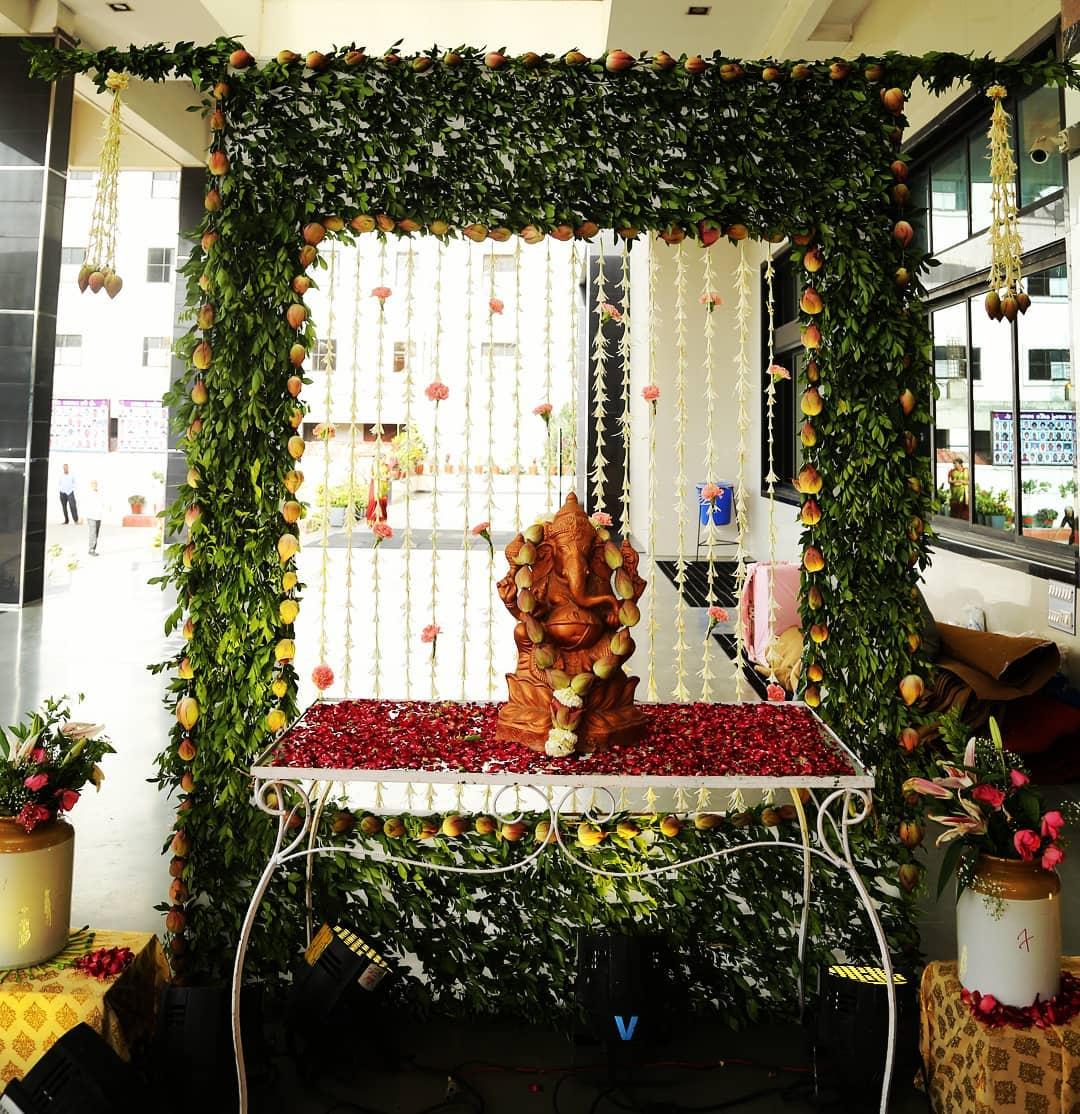 There are a few reasons why Ganesh puja is done before marriage rituals begin. Take a look:
Ganesh is regarded as the God that removes all kinds of Badhas or obstacles. for the same reason, he is also known as Vighna Vinashak. Therefore, before any wedding ritual can start, the family worships Lord Ganesh, praying for a smooth and obstacle-free wedding. Some people start off the wedding rituals with a stand-alone Ganesh puja, while others might do the puja ceremony during the marriage.
Ganesh is the harbinger of good fortune and thus, every wedding involves his worship. The puja is also offered by the groom on the mandap. He is assisted by the pujari who invokes Ganesh Ji for his blessings and to remove any kind of obstacle in the rituals.
The families of both the groom and the bride pray during the puja except for the bride who arrives at the end. She is usually not present for the Ganesh puja. It is only after the bride arrives, that the actual wedding ceremony begins.
It is believed that worshipping Lord Ganesh before marriage brings prosperity to a couple's life. Offering prayer leads to a good and happy life that's full of wisdom and positivity.
Ingredients Required for Ganesh Puja Before the Wedding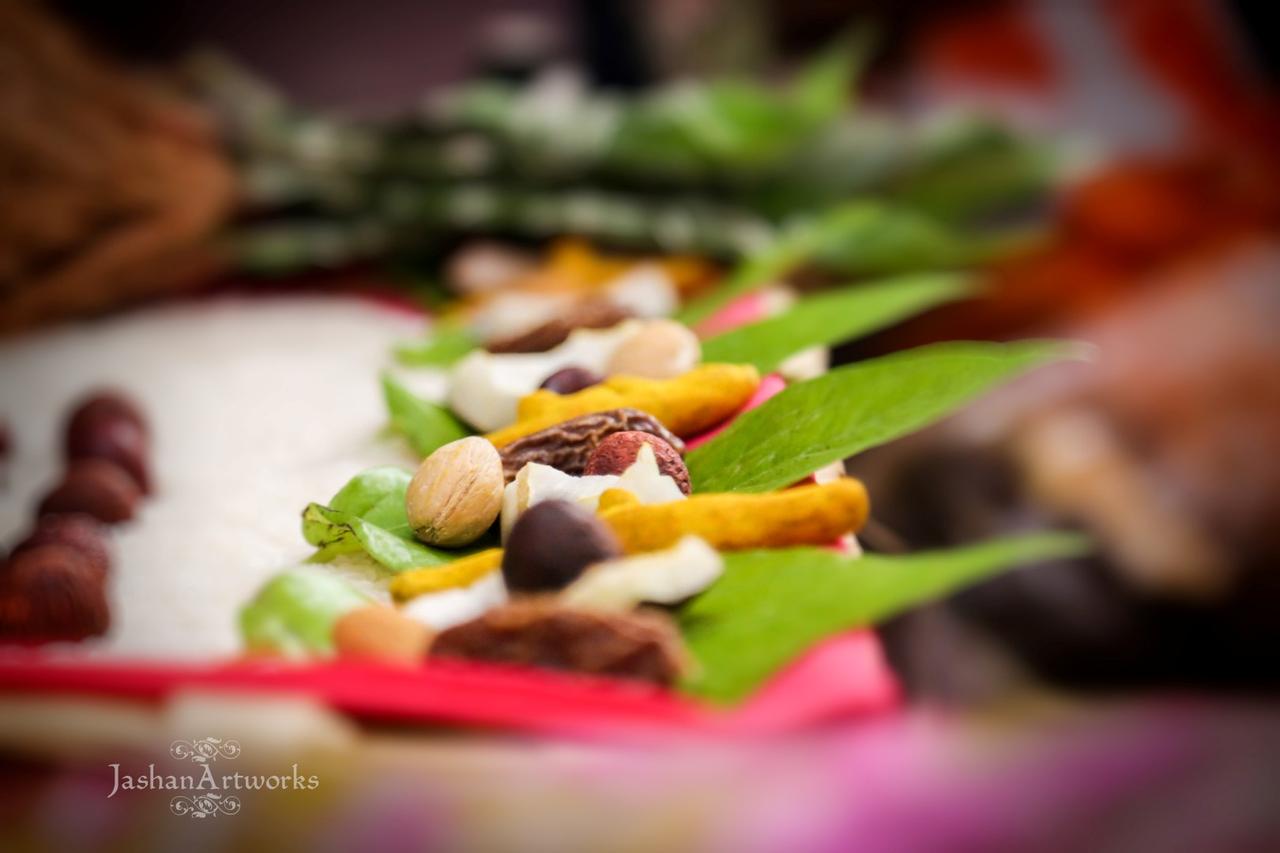 As is already mentioned, invoking Lord Ganesh is of prime importance in Hindu weddings. The puja could either be done before the day a couple marries or on the day of the wedding. A lot of things go into preparing for the puja. Some of the most important ingredients that you would spot in every Ganesh Puja will include the following:
The Idol of Lord Ganesh: The idol of Lord Ganesh has to be placed on a raised platform. It can be of any material, like gold, silver, clay or paper mache.
Modak: You cannot worship Ganesh Ji without his favourite sweet, modak. Hence, modaks need to be present at every Ganesh puja. One should offer 21 modaks as is customary.
Red flowers: It's a well-known fact that Ganesh Ji loves flowers in red colour. Hence, every Ganesh Puja will include red coloured blooms of any variety especially hibiscus that is regarded auspicious. Red blooms are symbolic of purity and beauty.
Coconut: If you are performing puja for Lord Ganesh, you have to offer a coconut. The breaking of coconut by slamming signifies shattering one's ego. Coconut has to be offered to invoke the blessings of Lord Shiva, Ganesh's father.
Durva grass: Also known as 21 kusha, druva grass signifies prosperity and riches. It's an auspicious grass which is considered to be especially favoured by Ganesh.
Betel Nut: The puja for Lord Ganesh cannot be complete if you don't offer a supari or betel nut. A supari symbolizes human ego. When you worship Ganesh, you need to offer your ego to him.
Red thread: Another important element of Ganesh puja is mouli or red thread which is offered to Ganesh Ji. It is also called Kalawa and is considered an auspicious in many Hindu traditions.
Lamp and incense or dhoop: Dhoop or incense is an important ingredient that you would find in every Ganesh puja. It cleans negative energy and vibes and spreads positivity. Lamp and its flame are symbolical of positive energy too and are a must for any puja.
Sindoor and Chandan: Used to purify, sindoor or vermillion is an essential ingredient or samagri for Ganesh puja. It cleans the soul and protects it from evil energy. Chandan too is offered because it soothes the mind, body and soul.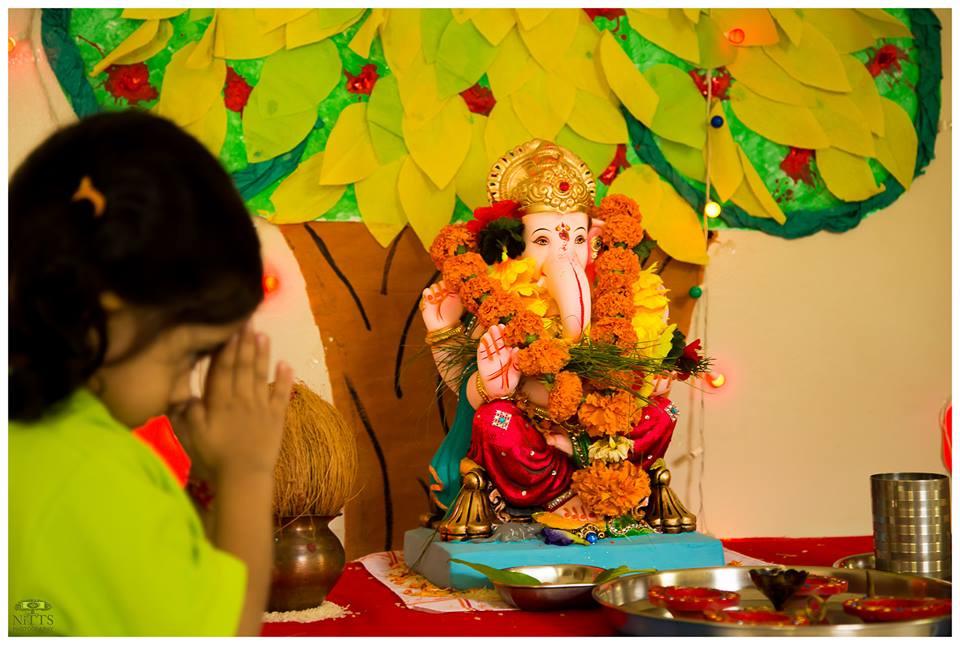 Ganesh puja is considered auspicious in every Hindu family, and no marriage takes place without invoking Lord Vinayak as he is popularly called. During the ceremony, a lot of planning also goes into decorating the idol of Lord Ganesh and the mandap. From do it yourself to eco-friendly decor, there are many ways to go about it.
What other important wedding traditions do you want us to cover? Tell us in the comments below.