Fish Cut Dress: The Different Types of Attires You Can Don with This Style!
Versatile with every type of attire, ethnic or western, the fish cut dress has become a style statement. It's comfortable, imperial, elegant and charming; what else can you ask for! Here's some fish cut style inspo for you to bookmark.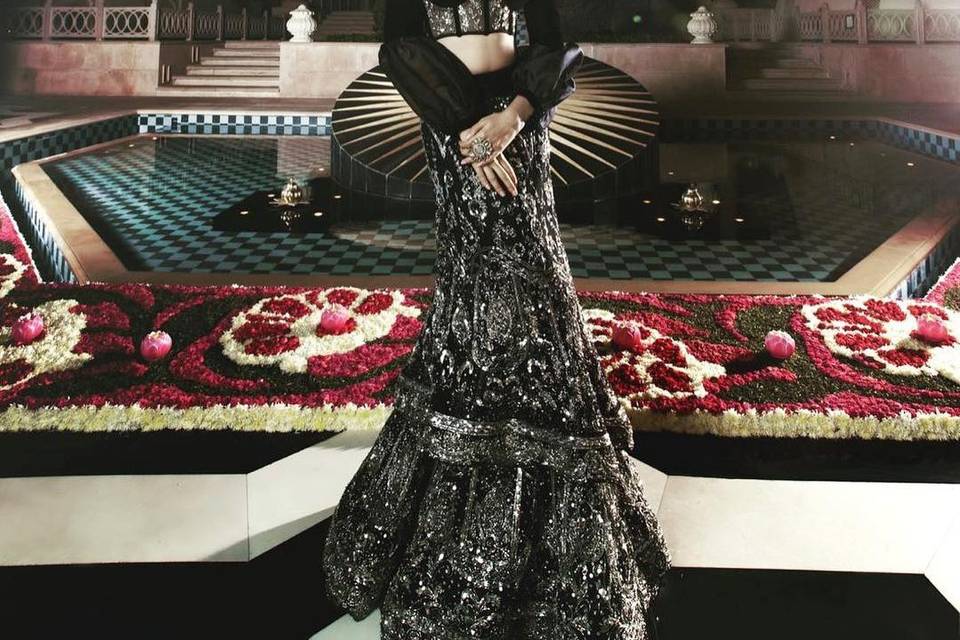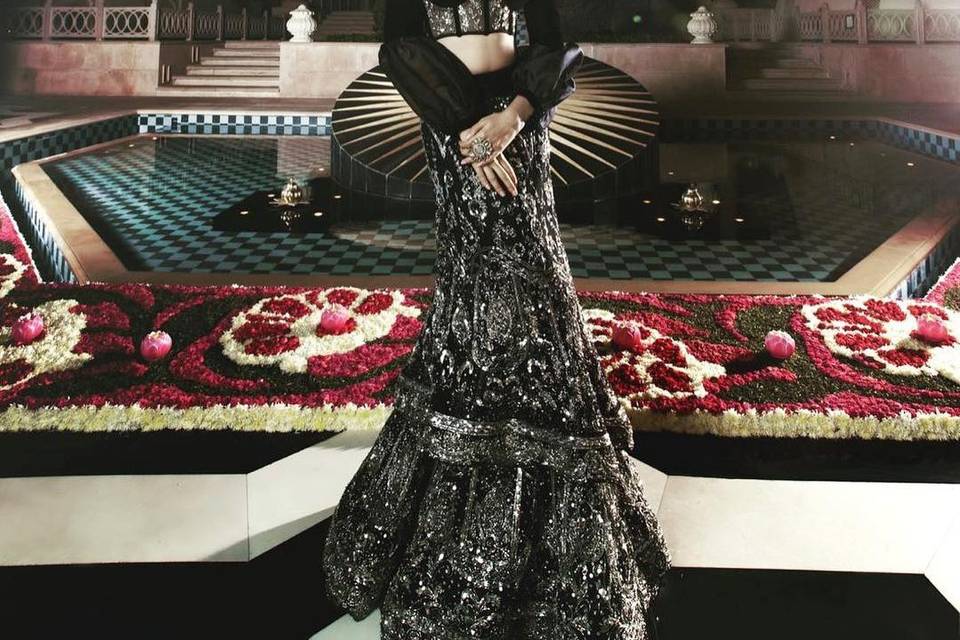 Image Courtesy: Manish Malhotra's Facebook
The fish cut, also known as the mermaid cut, is a style where the dress silhouette hugs the thighs and goes on to flare dramatically towards the end. Many celebrities have been donning a fish cut dress crafted by different designers and have looked marvellous in them. Cut like a fish or the mermaid's tail, this style has been used in Indian traditional as well as western clothes, such as lehengas, evening gowns, skirts, sarees and much more. Get on board to know the different types of clothes that can be worn with a fish cut dress design.
1. Fish Cut Evening Gown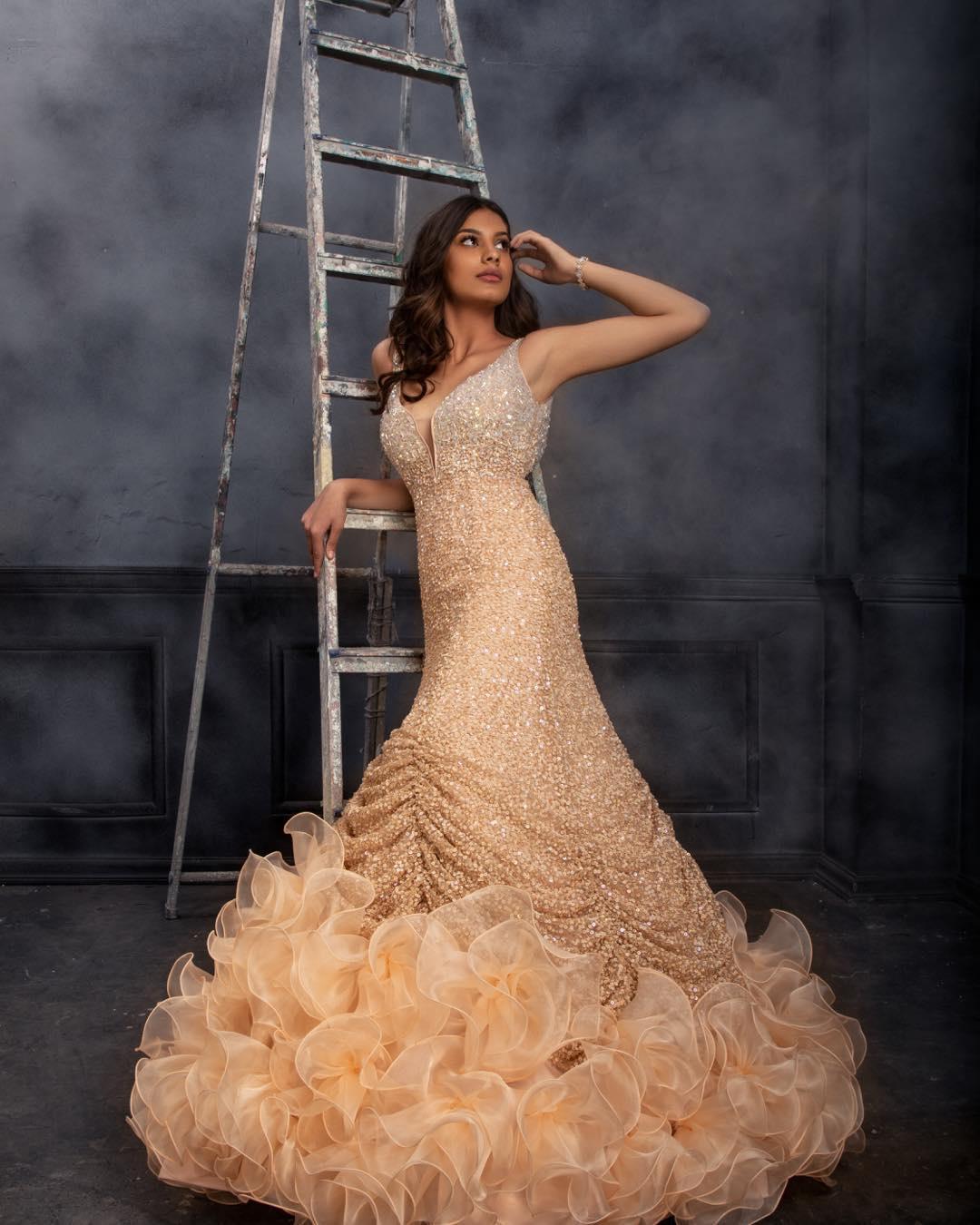 Image Courtesy: Neeta Lulla's Facebook
This fish cut dress or evening gown is a flaring piece of beauty created by designer Neeta Lulla in cream colour with glittering gold. Sleeveless with a V-neck, it has a body-hugging bodice that's perfect to flaunt your fit body. As the silhouette continues, we see the fish cut covering the bottom and flaring out from the gown like uncontrollable smoke. This mesmerising dress can be either paired with a gold or silver pendant along with high heels and is perfect for a ball or a gala.
You must wear your hair up to show off your strapped shoulders or you can let them down if that is more comfortable.
2. Fish Cut Lehenga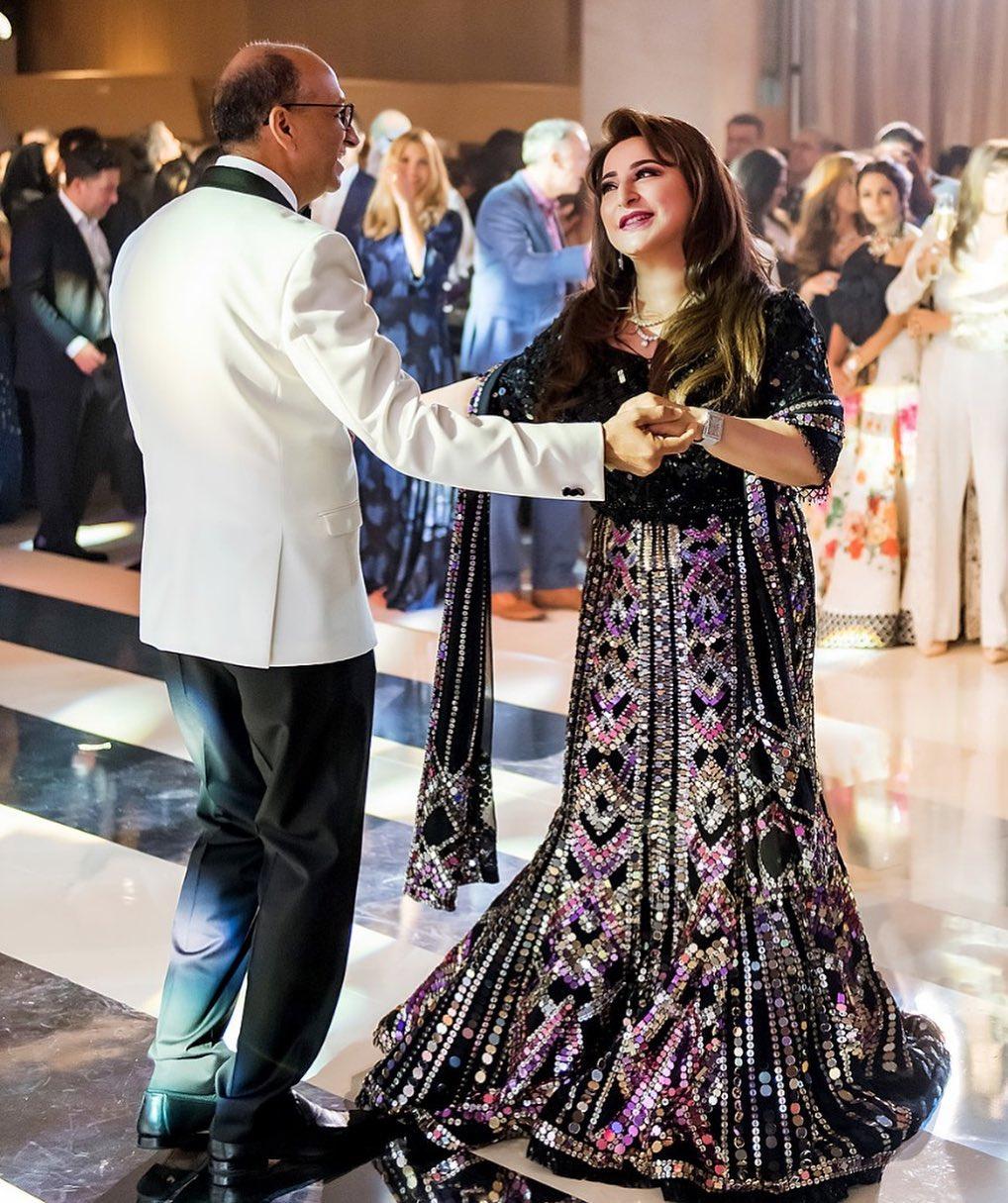 Image Courtesy: Manish Malhotra's Facebook
A fish cut dress incorporated in a bridal lehenga is the ethnic version of applying this fish cut style. This black lehenga embellished with numerous sequins, stones and mirrors is a complete fish cut attire created by Manish Malhotra. It comes with a black sequined blouse, dupatta and, of course, the bedecked skirt.
Highly structured with sturdy fabric, this Manish Malhotra fish cut dress deserves to be paired with a diamond necklace and earrings and black heels. This particular garment is an example of one of the latest Indian wear by Manish Malhotra that you should check out!
As the dupatta is heavy with all its work and embroidery, it can be draped by wearing it from behind and twisting it around both of your wrists.
3. Fish Cut Skirt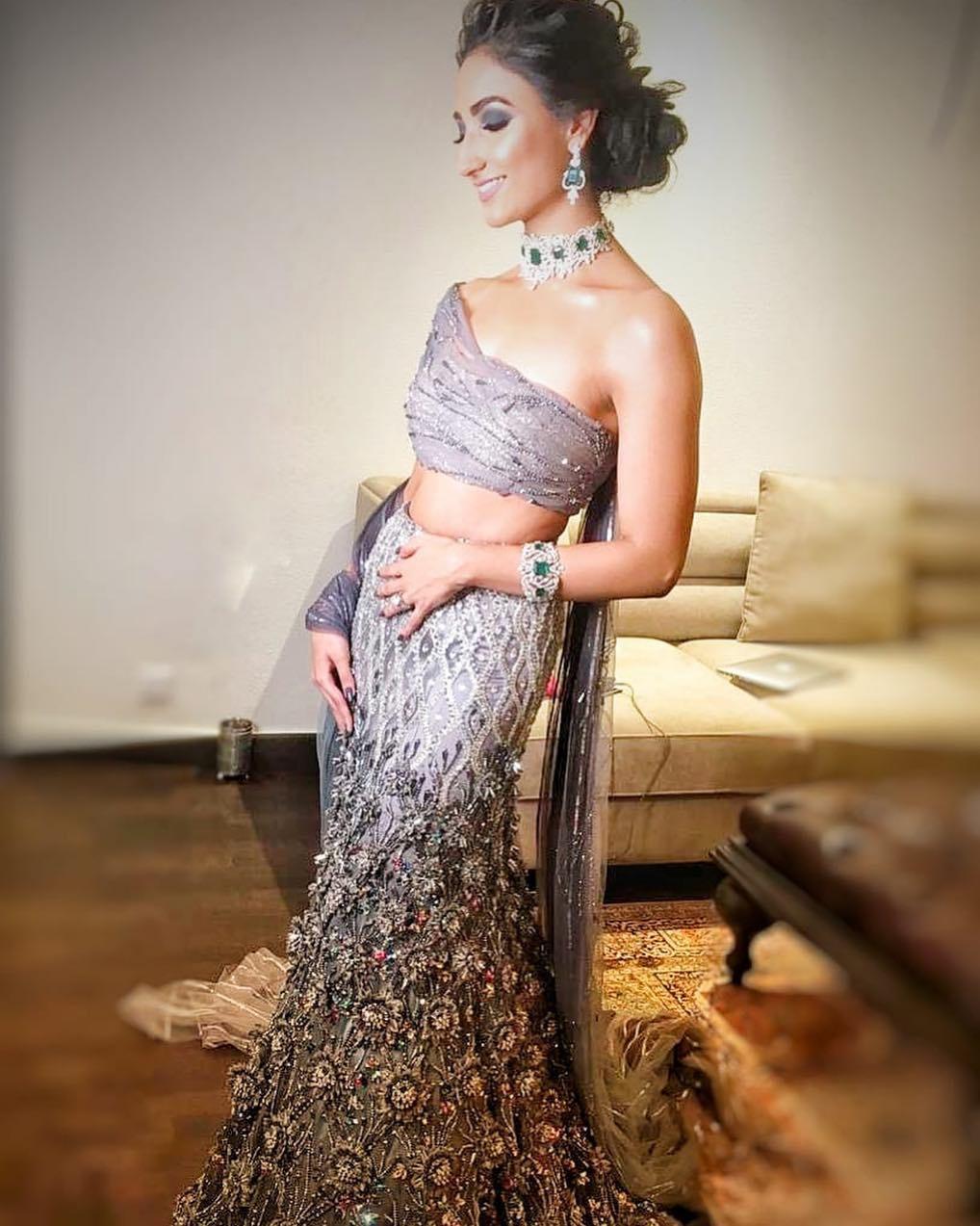 Image Courtesy: Manish Malhotra's Facebook
The fish cut skirt can be paired with anything, a tee shirt, a crop top, a shirt or a spaghetti. Paired with a one-shoulder-off top, this fish cut dress has been embellished with numerous beads at the main bodice. The high-waist skirt has a tasteful Chikankari embroidery rooting for it at the top. Grey in colour, the heavy skirt starts with giving a shape to your legs and turns into a flare of fabric around the knees, letting the fabric fall everywhere.
You can wear silver heels with this fish cut dress and can don a grey or white top to go with the white Chikankari.
4. Fish Cut Saree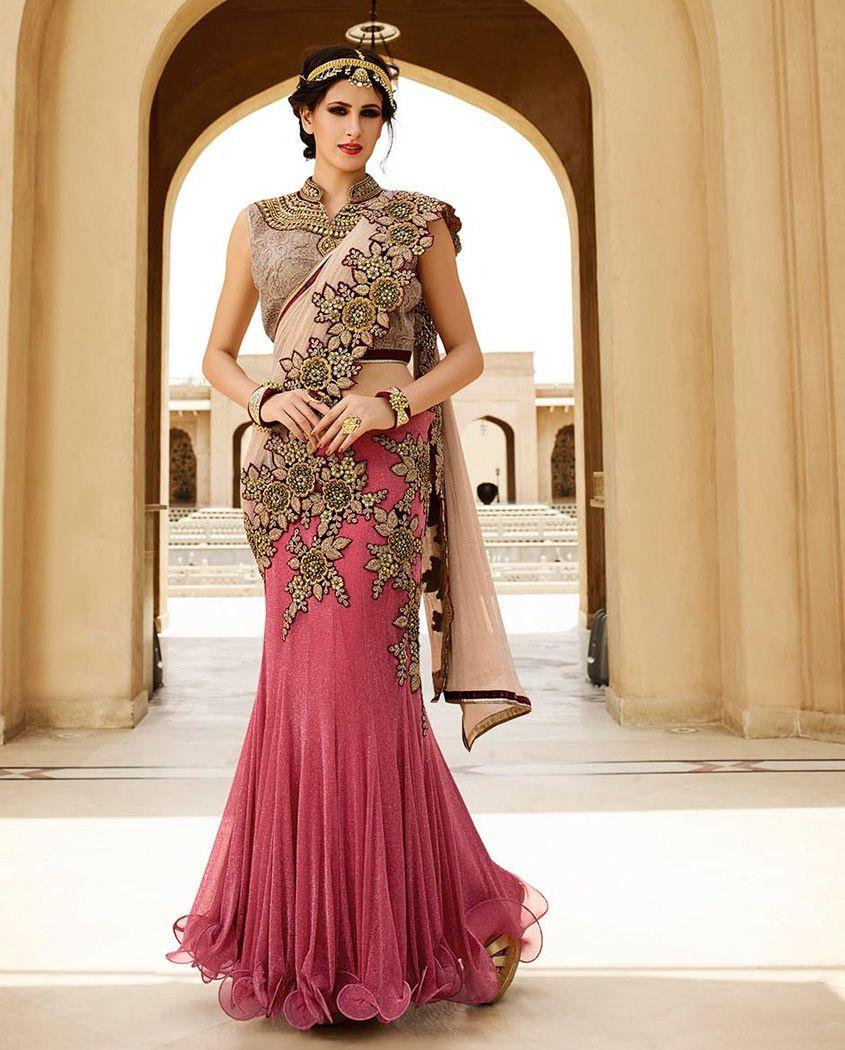 Image Courtesy: Pinterest
The fish cut saree is a royal ensemble with the pallu being an essential element that helps maintain the look of the saree. Shaping the legs is the petticoat, which helps create the fish cut dress style of the saree. Next, comes the flare, which looks the best when the bottom of the saree is embellished with embroideries, sequins, stones or gems.
You can leave the pallu loose or pin it up, according to your preference, however, we would recommend pinning it up. Along with a saree, you should always wear a pair of heels! Get in touch with a professional makeup artist to make sure your look is as exciting as your outfit!
5. Fish Cut Kurti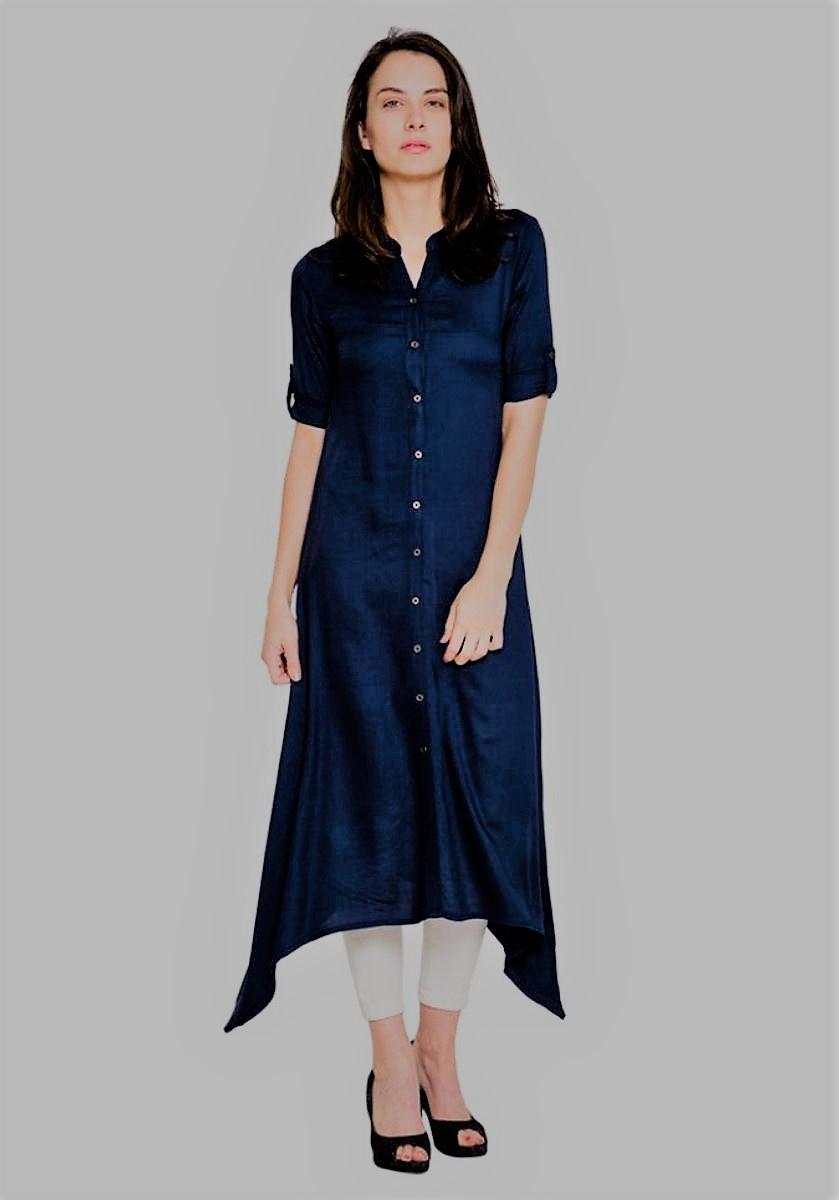 Image Courtesy: Voonik
A fish cut Kurti has been a fish cut dress which is still in fashion due to its elegance. As graceful as it looks, this isn't a mainstream Kurti you can don on a daily basis at home but a unique attire to wear at work. This fish cut dress can be embroidered, sleeveless or with sleeves and is available at all fashion stores. One of the simplest fish cut dress examples, this Kurti is available in all sizes and colours.
The fish cut dress style has been incorporated into ethnic and western wear for a long time now. However, in spite of the fickle nature of the fashion world, it is still one of the top designs that are in demand right now. From evening gowns to bridal lehengas, the fish cut style has spread like an epidemic and more and more people are now into the craze of following this trend. When you're watching more and more celebrities wearing a fish cut dress to parties or award shows, you know that is now the need of the hour when it comes to your own wardrobe!
Looking at all these fish cut styled ensembles, which fish cut dress would you be wearing if given an option? Comment below and let us know which one was your favourite!