6 Romantic and Memorable First Night Gift for Her
Looking for the perfect first night gift for her? Wondering what'll sweep her off her feet and make a lifelong memory? Here are some gift ideas that are more than perfect!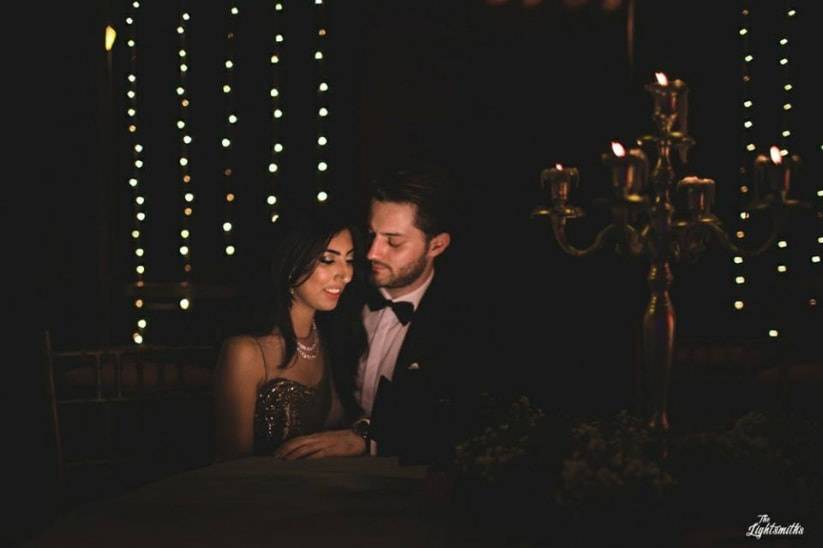 How are you planning to woo your lady love? The first-night gift for her is a sweet way to tell her how special she is and how much she means to you. Be it simple sweet nothings you express to her in words or put a glittering diamond necklace around her neck to tell her how bright your life sparkles with her in it - every first-night gift for her is precious and beautiful in its own way.
If you are still wondering why you need a first night gift for her in the first place, well, this is the first token of love you'll share as man and wife. She may have been showered with countless gifts already, by you and others, but the first-night gift for her will always be the most special gift for your new bride. It's a personal gift that the two of you will share, far from the maddening wedding brigade. Also, why not get a first night gift for her to make her feel like the queen that she is?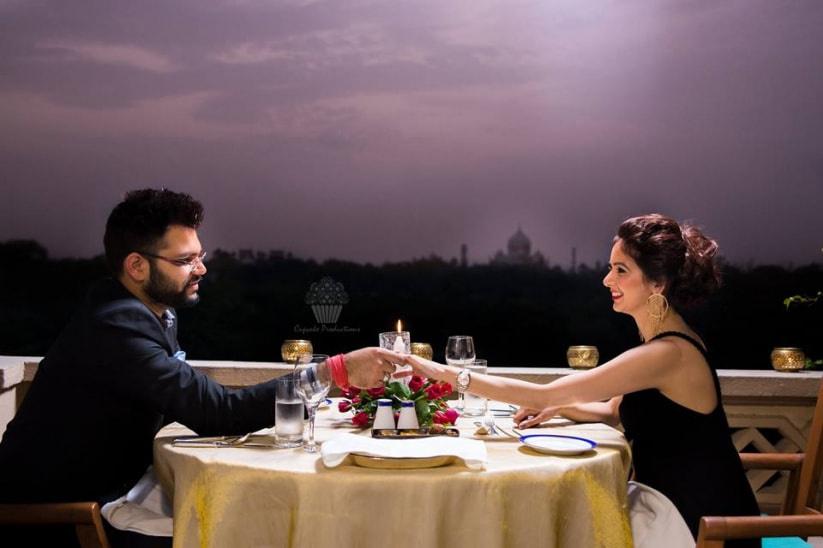 Okay so we understand that finding the perfect first-night gift for her may not be easy; especially when you may have already given her many gifts. How do you make this different, unique, special and most importantly, memorable? We have created a list of the most perfect first-night gift for her to help you out.
1. Say it with Flowers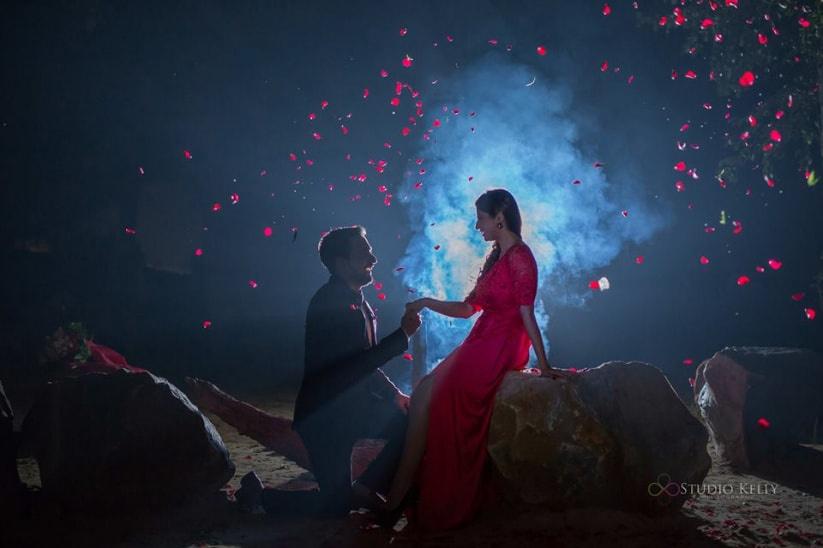 No matter how many flowers you were surrounded by at the many wedding functions, receiving flowers from your significant other will always feel extra special. A great first-night gift for her could be a single red rose, the epitome of love or a room full of flowers to signify the fresh new wave that's come into your life. You could fill up your honeymoon suite with her favourite flowers, give her a single or a bouquet of flowers, decorate the pathway to the room with flower petals or even a bathtub full of flowers.
2. Say it with Words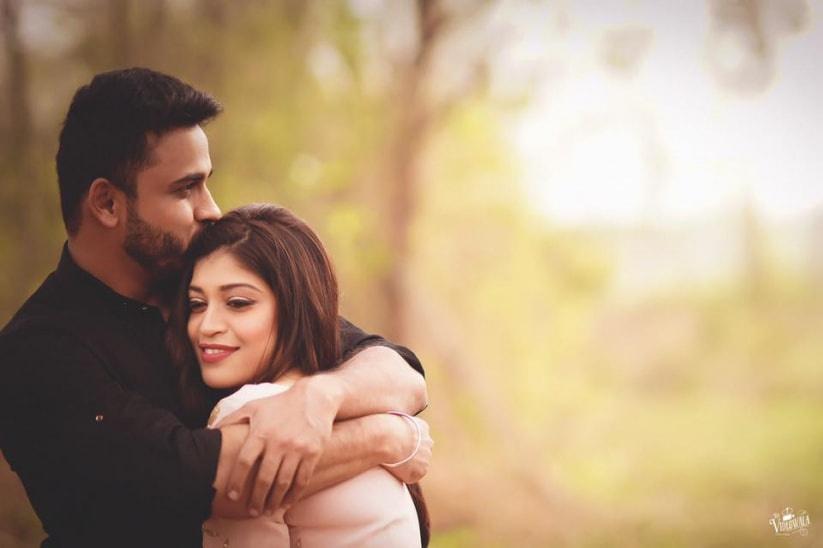 It's only words, and words are all I have, to take your heart away... If that's you, then express your love and your feelings through words. You could say it out loud, whisper in her ears, give her a handwritten note or even hide a note for her to find by surprise. Words are the gateway to feelings and there's no better time to say them. As a first night gift for her, express your love and let her know her value and significance in your life. Believe me, no woman will ever forget heartfelt feelings expressed to her.
3. Say it with Champagne and Celebrate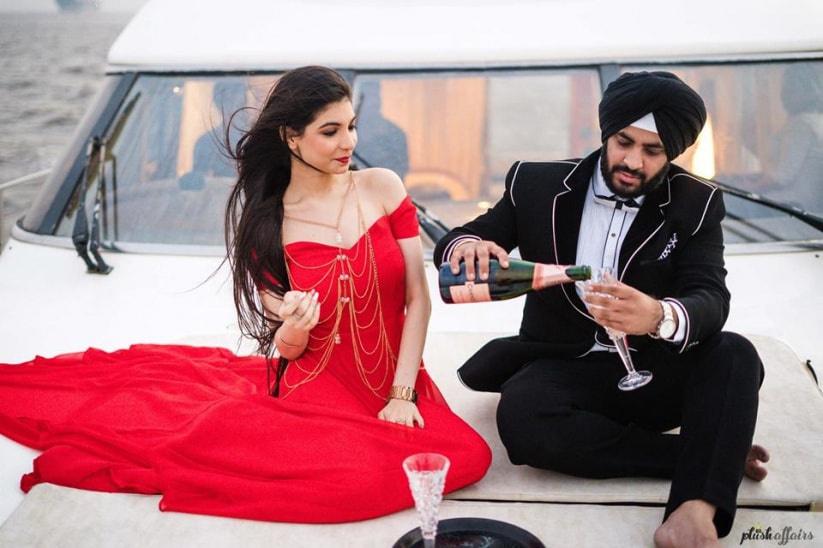 Champagne, a red rose and chocolates - the perfect dreamy romance. Create this uber romantic gesture that celebrates love and togetherness. Pop open a bottle of champagne to celebrate the start of new life, the chocolate to add sweetness, and a single red rose to say I love you. You could ask your hotel to arrange for it or do it yourself, in any location. It's a romantic gesture that is dreamy, Bollywood-like and oh-so-sweet!
4. Say it with Jewellery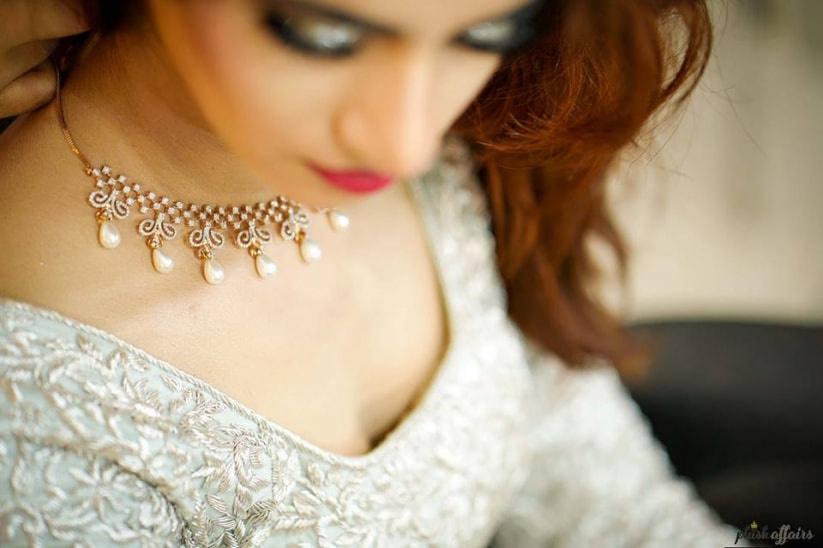 No woman can ever have enough of jewellery. Period. An elegant bracelet or an anklet, traditional Kadas or Pajeb, a heart-shaped diamond pendant or even a glittery elaborate necklace; jewellery pieces are eternal and will never go out of style (or memory).
5. Say it with Accessories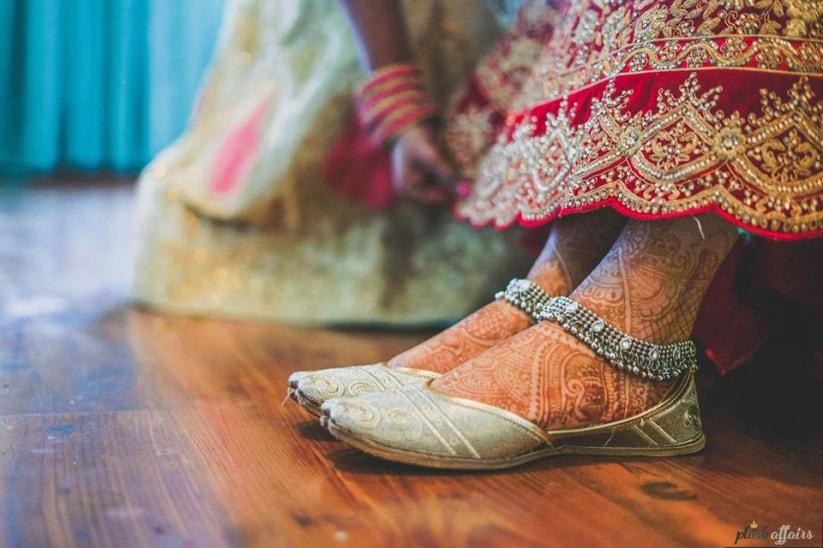 Juttis, heels, sneakers, clutch bags, sling bags, backpack - you should know by now what your lady love, loves to carry and style her outfits with. An accessory does not need to be 'wedding-like' but something you know she'll love to carry, use and of course flaunt. It's the first night for her that she'll be so proud of.
Isn't that easy? The first-night gift for her can be anything from a memory to a memorable object to something that tells her how well you know her. There's no pressure here! Just go with the flow and do what your heart tells you. If your heart says you need to buy it all, go for it - who said the first-night gift for her has to be just one thing! Start planning the most memorable night of your life, with these first-night gifts for her ideas.
What first night gift for her will you surprise her with?