Fancy Payal Designs That Will Look Stellar With Any Outfit!
Fancy payals over mehndi decorated feet look gorgeous. Here are some fancy payal designs that you won't be able to keep your hands off.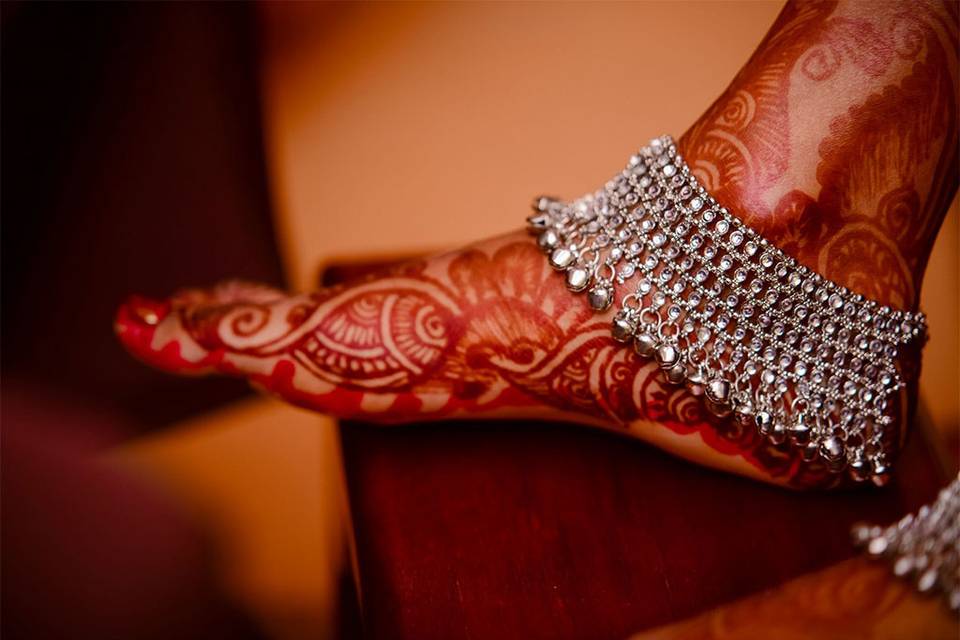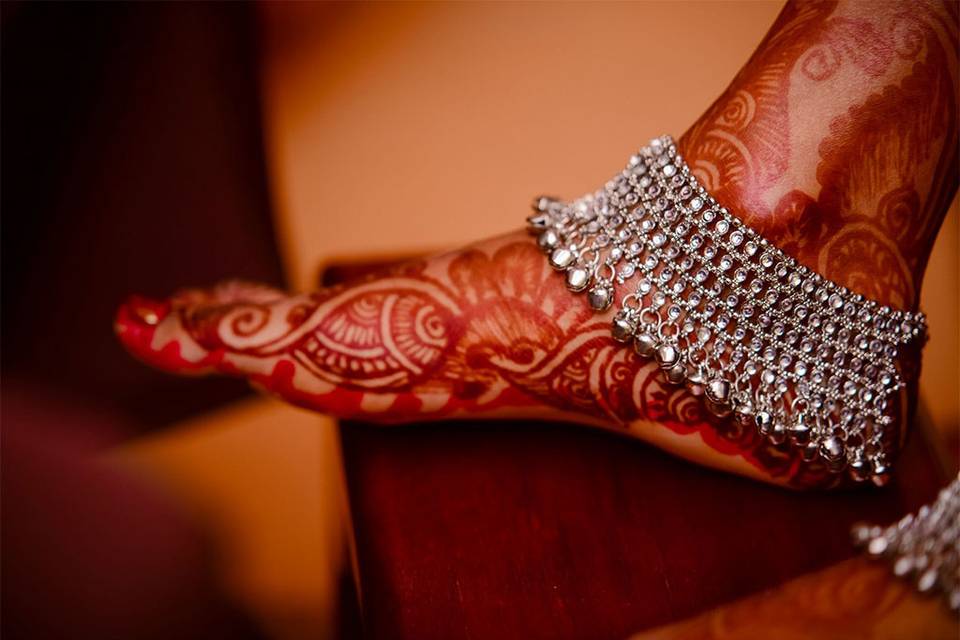 Image Courtesy: Dus Bus
Brides and payals have been in a relationship since centuries. Brides wear stunning gold, silver or even platinum payals on their wedding day over their ankles and look amazing. If you look at someone's wedding photographs, you will certainly find one or two photos of the bride's payals on her feet.
However, it's not that easy to choose the perfect fancy payal for your wedding, especially since your wedding day comes only once in your life. You might not want to have Ghungroos on it, or may want it to shine in silver or with diamonds. Or you might want it to be small in size.
No matter how you want it to be, we have got some stunning fancy payal designs for you to check out and add to your bridal look. Maybe you'll find out your perfect payal as well?
1. Small Silver Payal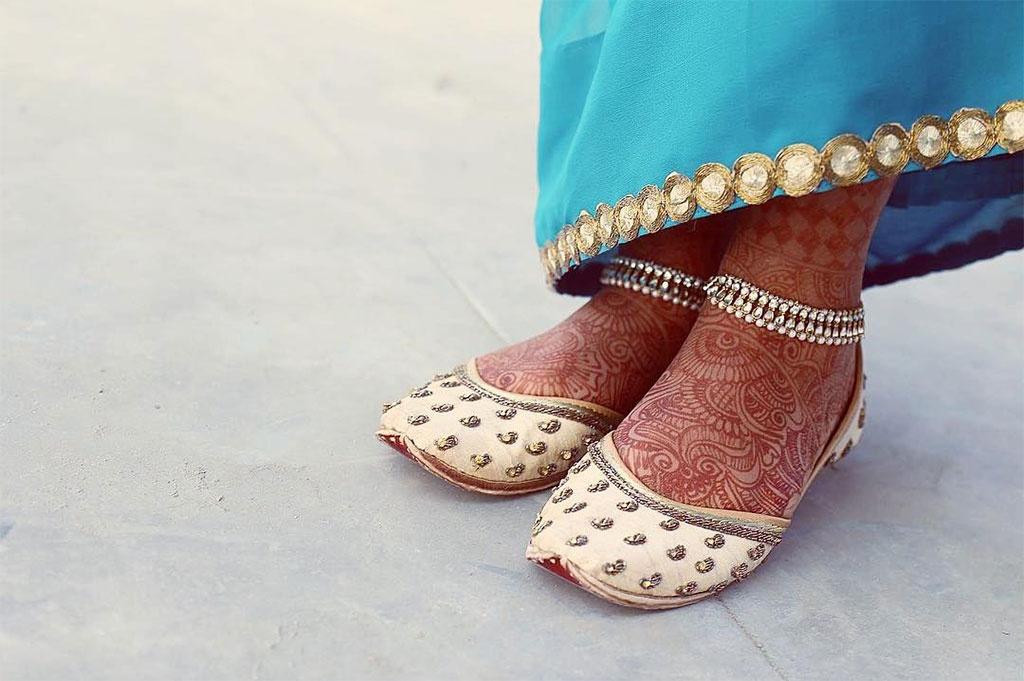 Image Courtesy: Dus Bus
Made for the minimalists, this is a silver payal and is usually adorned by brides who don it almost for the sake of it. However, that's not the case with everyone.
Some brides believe that less is more and choose to go with one of these fancy payal designs. With a small and thin payal, you can have a nice radiance and glow to your feet.
2. Diamond Payal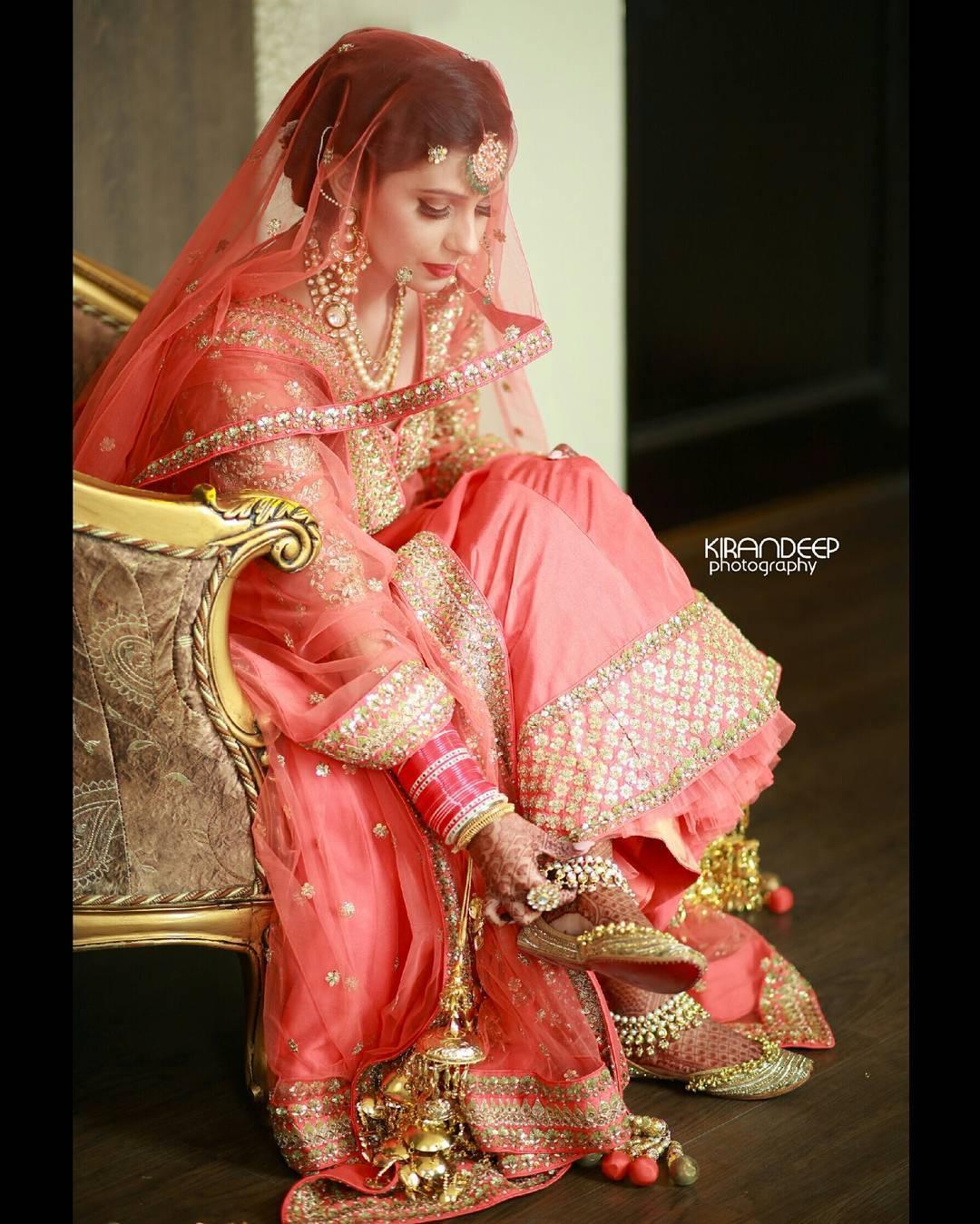 A huge sized diamond payal is the dream for a lot of brides. One of the top fancy payal designs, it's not just bedecked with diamonds but embellished with Ghungroos and gemstones as well.
Almost covering up your ankles, it looks great with all types of footwear like Punjabi Juttis and high heels.
3. Ghungroo Payal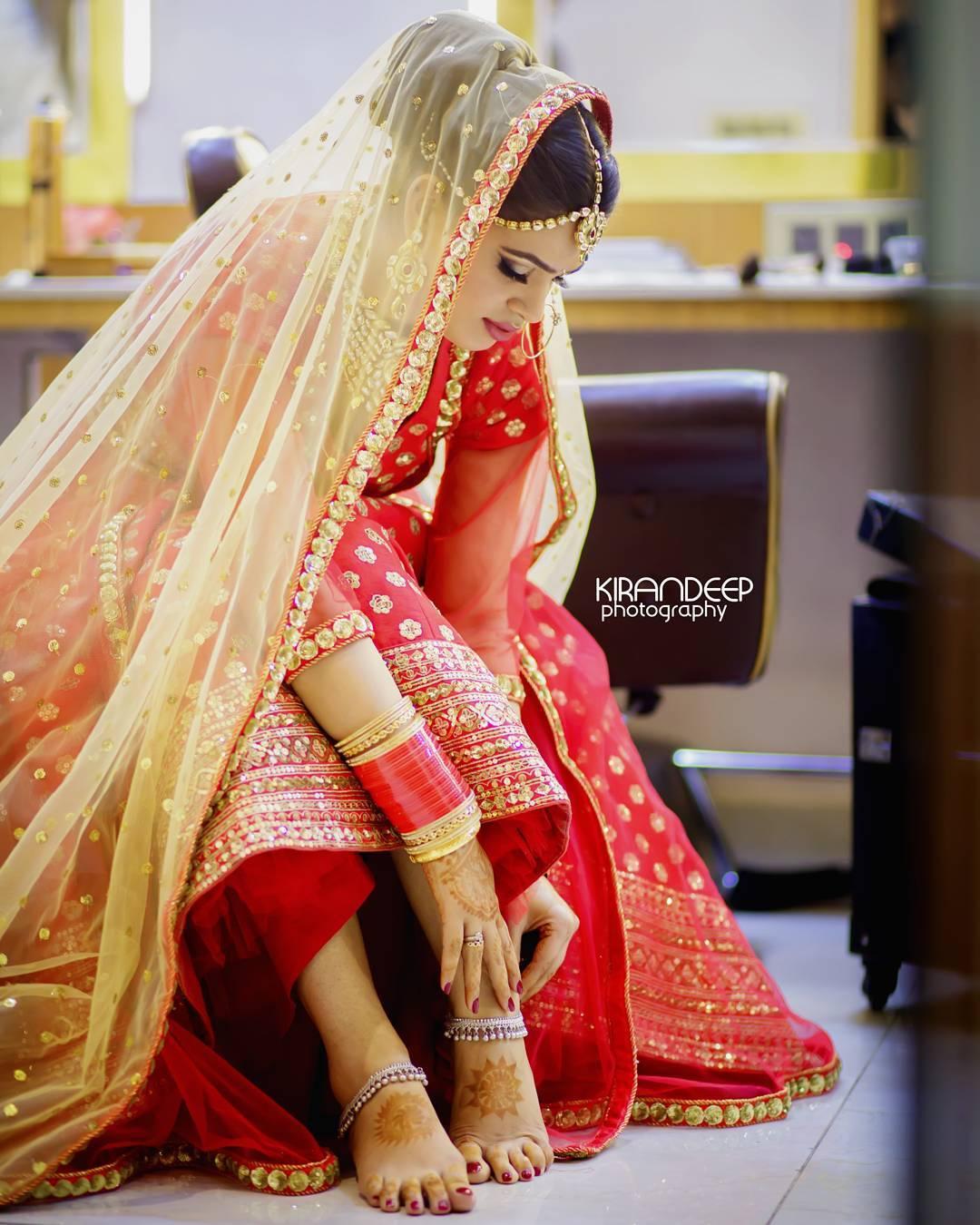 The Ghungroo payal was the first ever type of payal that was made for women. The Ghungroos make a beautiful sound and help the bride look absolutely stunning.
This traditional payal had to be added to the fancy payal designs list. Made up of silver, such designs are also available in other metals like gold and platinum.
4. Floral Payal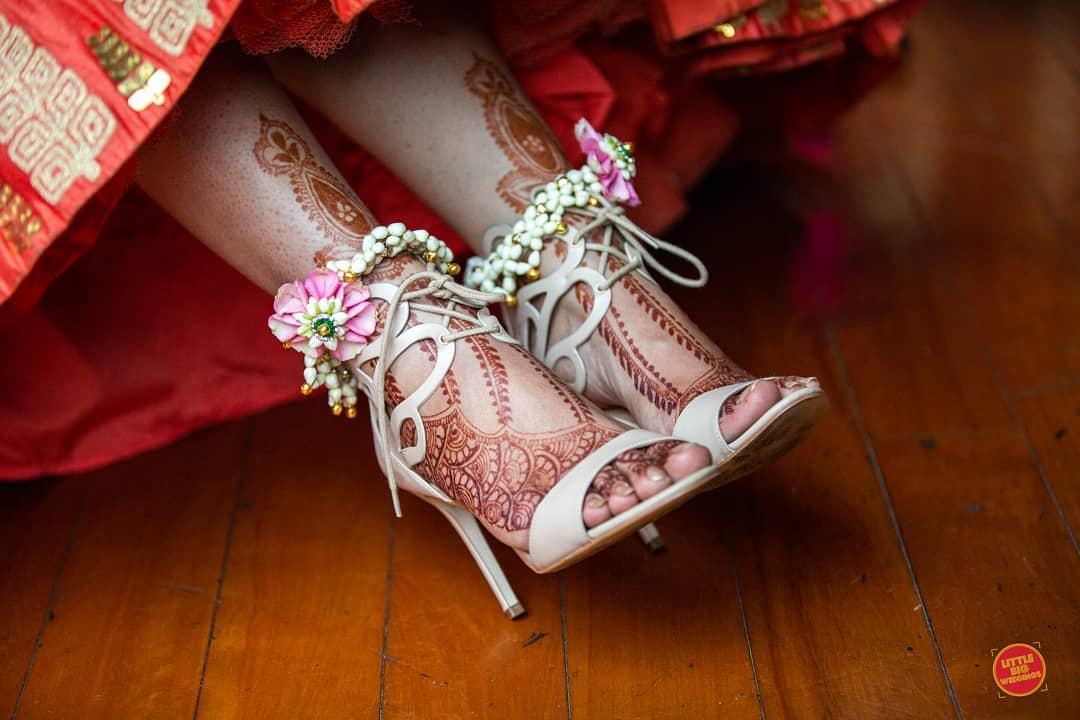 A new addition in the fancy payal designs we see these days, the floral payal can be made up of different flowers, such as marigold, tulips, roses, lily and more.
Created just like a payal, they are flower jewellery for your feet and look unique once you wear them. Of course, you need to take care that you don't end up breaking this fancy payal while walking down the aisle or on the mandap.
5. Pearl Payal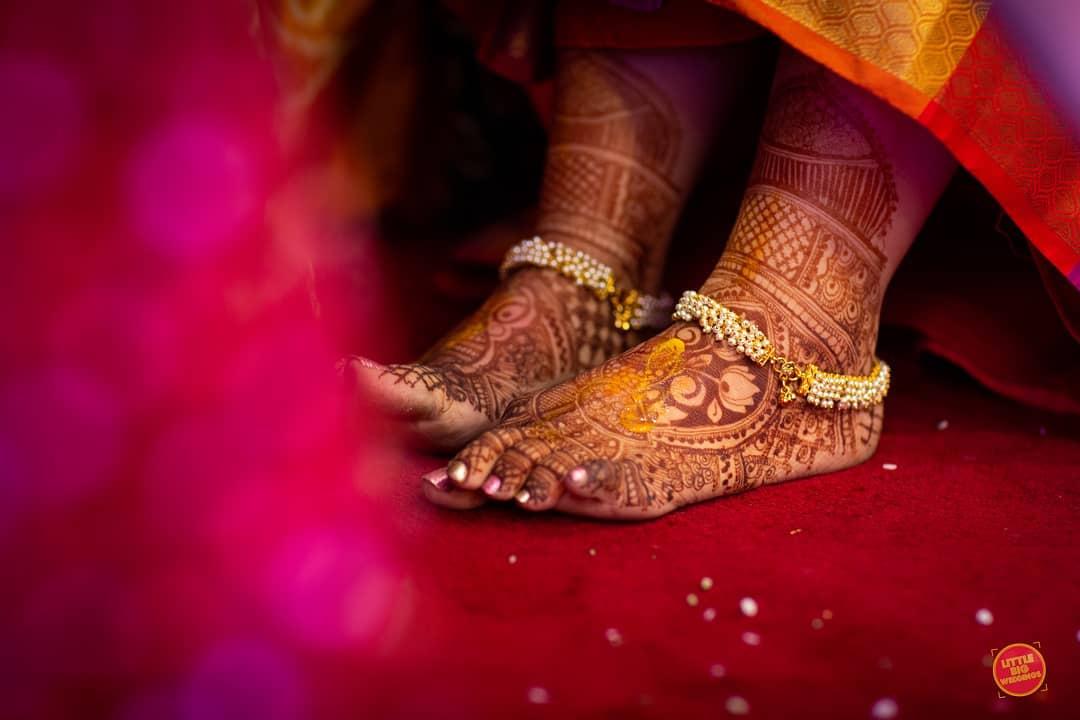 A Hyderabadi jewellery style, this payal is decked with beautiful and shiny pearls. This is one of the many fancy payal designs that are loved by women throughout the country.
6. Silver Ghungroo Payal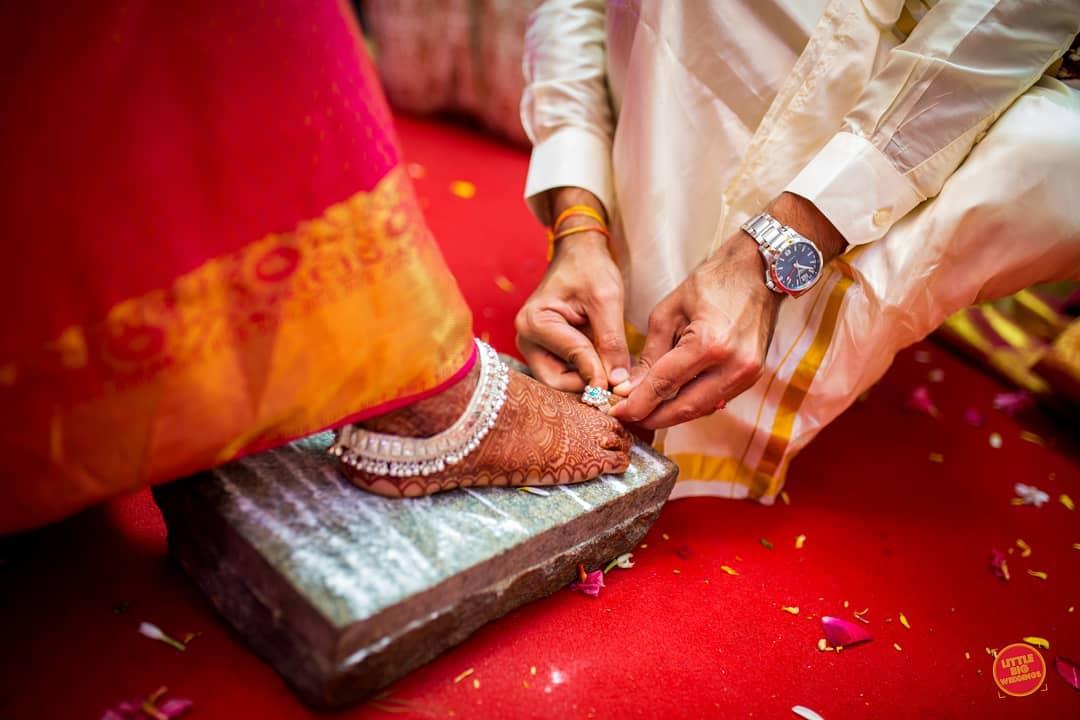 Shining bright and beautiful, this fancy silver Ghungroo payal looks gorgeous on this bride's feet. Made up of pure silver, it has Ghungroos embellished on it which make it even more beautiful.
Another South Indian trend, it's being claimed by the North Indian brides as well. This is one of the most gorgeous fancy payal designs that we've ever seen!
7. Kundan Pearl Payal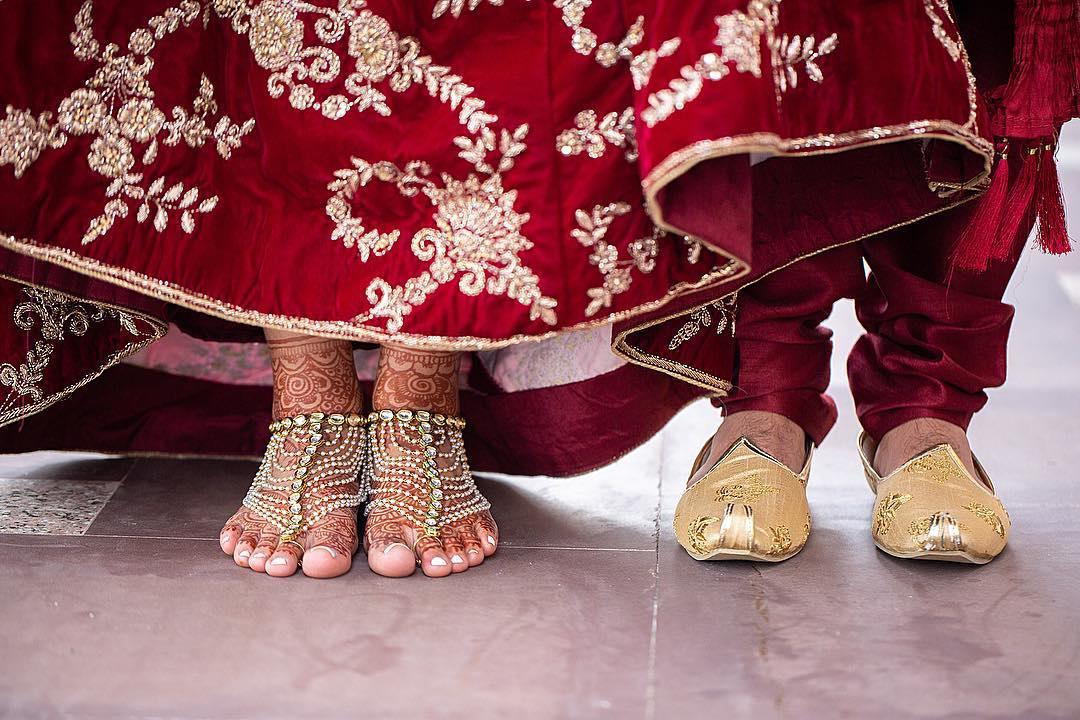 Image Courtesy: Sachi Anand Photography
Made up of uncut diamonds and small Basra pearls, this Kundan and pearl payal is the fanciest of all. Covering up almost half of the bride's feet, they look imperial and royal in their design.
A must for every bride's jewellery trousseau, this is a stunning fancy payal that will make you look great. With such a heavy look, there's no way this couldn't be a part of our fancy payal designs list.
8. Antique Ghungroo Payal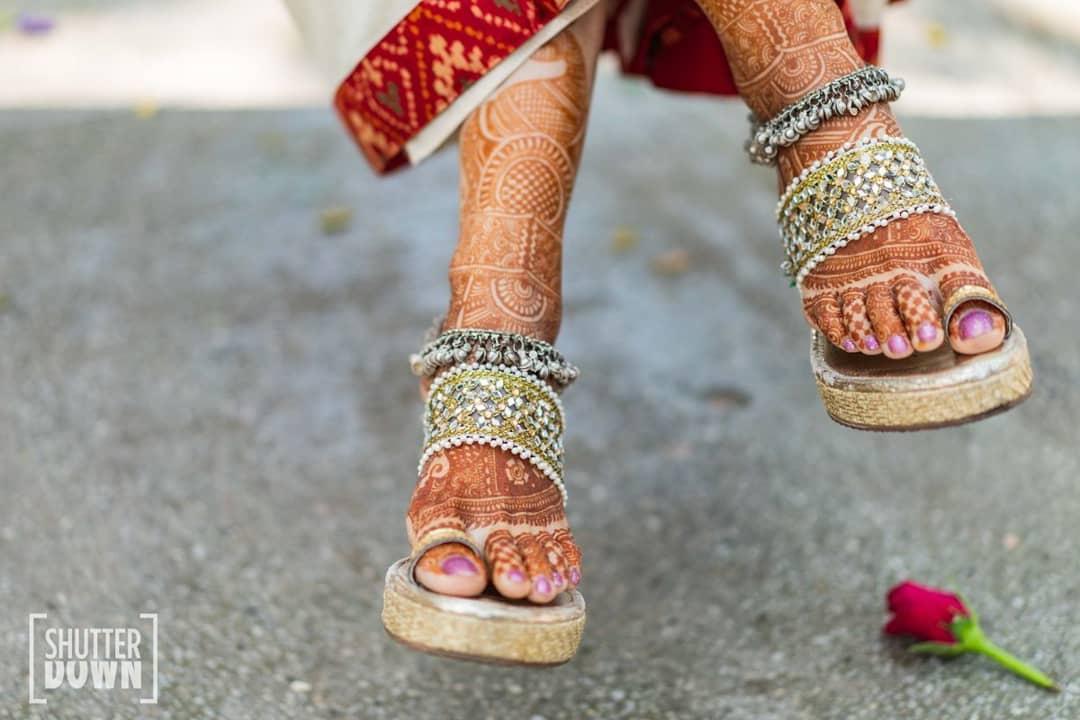 Filled up with Ghungroos, this fancy payal is made up of unpolished silver. With only Ghungroos in the payal, it has been created in a completely traditional Indian manner, the way brides used to wear payals before we were even born.
And the classic nature of this design brings it into the fancy payal designs list!
9. Latkan Ghungroo Payal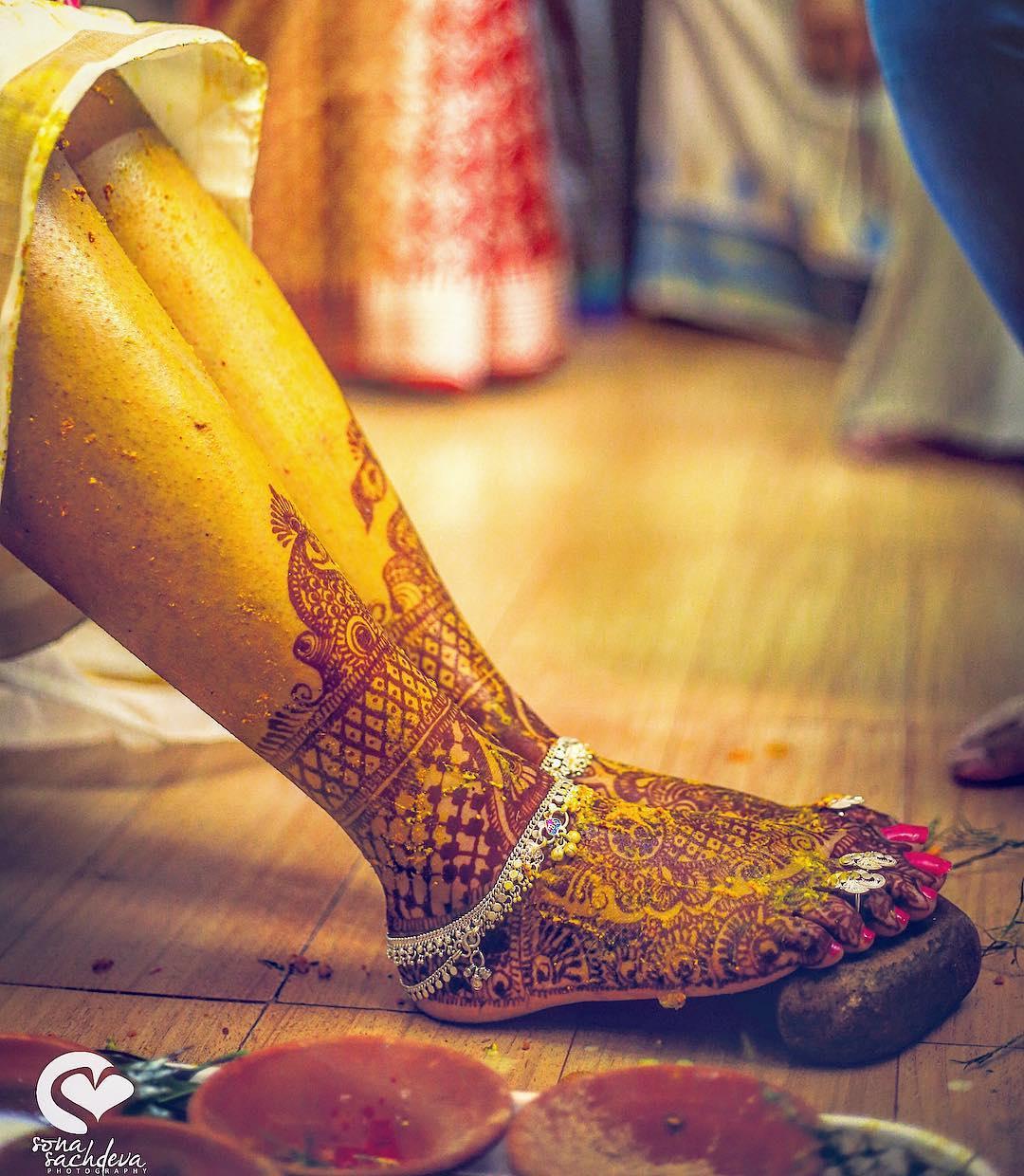 What really stands out in this list is the small silver Ghungroo payal that this bride is donning for her wedding day. The small Ghungroos too have been made up of silver and studded onto the payal.
The Latkans on the payal look really adorable, and are definitely a unique style as we don't see such payals very often!
10. Ghungroo Payal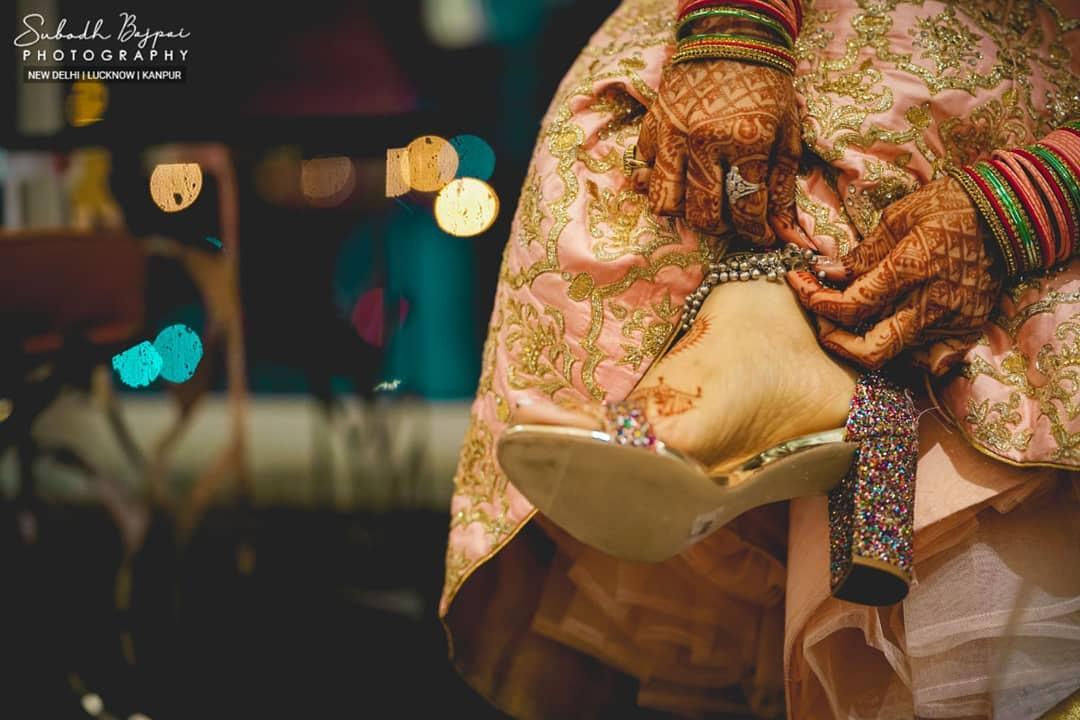 A payal made up of only Ghungroos, this one looks stunning on the bride's feet and makes a subtle style statement as well. Paired with high heels, this fancy payal looks even more beautiful with its real, unpolished Ghungroos.
This fancy payal designs list is full of different sizes, shapes and materials. You can always make your choice out of these or look out for more if you want. What do you think of these designs? Comment below!
Wondering where you can buy gorgeous payals from? Check out these jewellery stores for payal near you!