8 Stunning Cocktail Dresses That Will Leave You Looking Flawless
It is time to let loose and feel like the centre of universe during your cocktail party. All you need to do is pick these stunning cocktail dresses for weddings!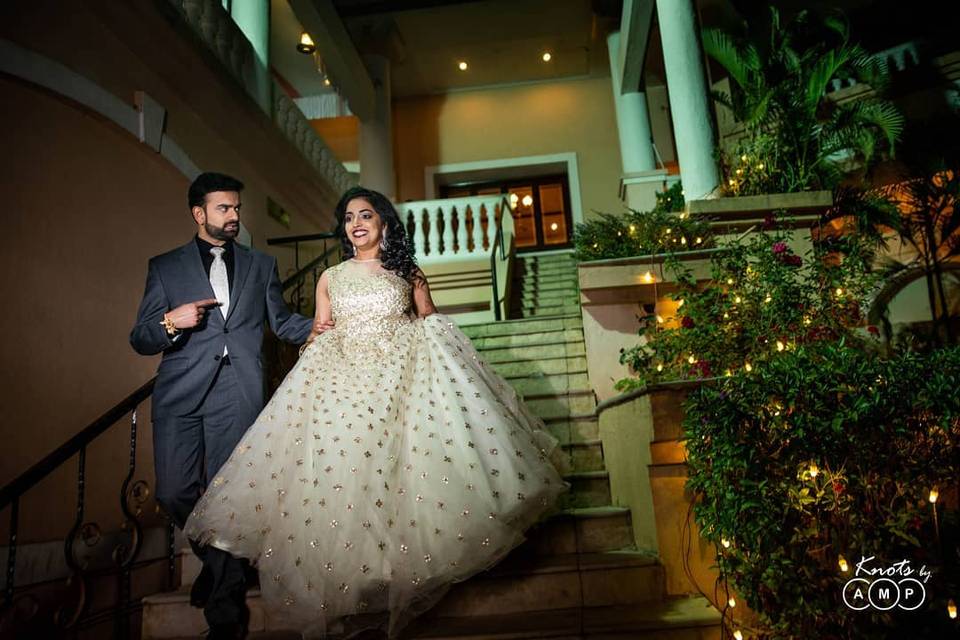 The Cocktail night is undoubtedly one of the most looked-forward-to events during the wedding night! This is the night when all the youngsters get together to enjoy an unforgettable night. While some families club the Cocktail with the Sangeet and have one rocking party, others have separate events for the two. No matter what you plan to do, one thing is for sure, you've got to start shortlisting your cocktail dresses for weddings!
Often, brides wear gowns on this event because it lets them exude a glamorous vibe that aligns with the vibe of the Cocktail night. From A-line gowns that flatter almost every bride to figure-hugging mermaid cuts, there are no wrongs when it comes to choosing the cocktail dresses!
So, enlist your BFFs for fashion advice and share this list with them so that you can pick the right outfit for one of the most glam nights of your life!
We have shortlisted 8 cocktail dresses for weddings that too gorgeous for words. Check them out; maybe inspiration will hit you as well!
Dark jade green gown with waist cutouts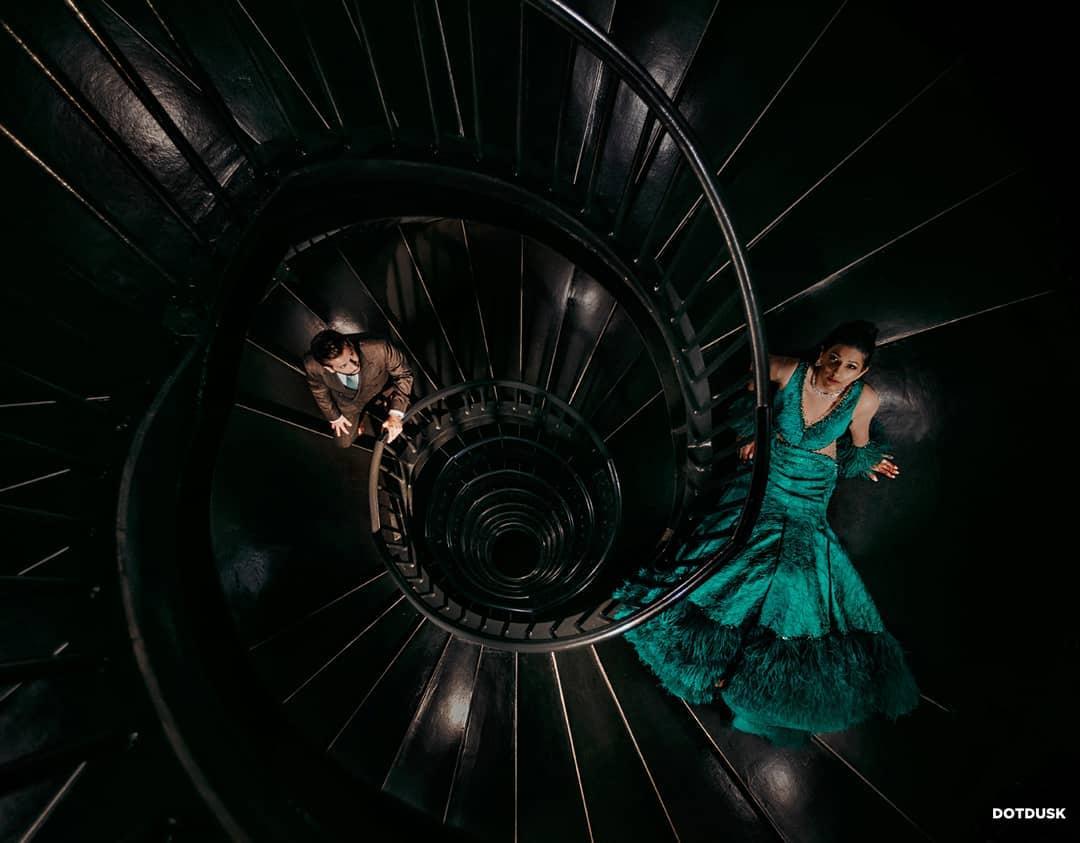 To kickstart this cocktail dresses for weddings list, we have the coolest dress ever. From the aerial shot, it looks like a dress with a feather skirt. If you look closely, you will see that the skirt has thick pleats that can create the illusion of pants from a distance. The plunging V-neckline and the waist cut-outs give it an edge that matches the spirit of a Cocktail party perfectly!
Sparkly nude dress
If your sense of style is extravagant and you are throwing a party that you want everyone to remember for the next decade, you need to look for cocktail dresses for weddings that are fit for a queen. The nude colour of the dress instantly makes it a sexy, contemporary choice and the rhinestones will ensure that everyone is looking at you and only you!
Purple ball gown with purple mirror work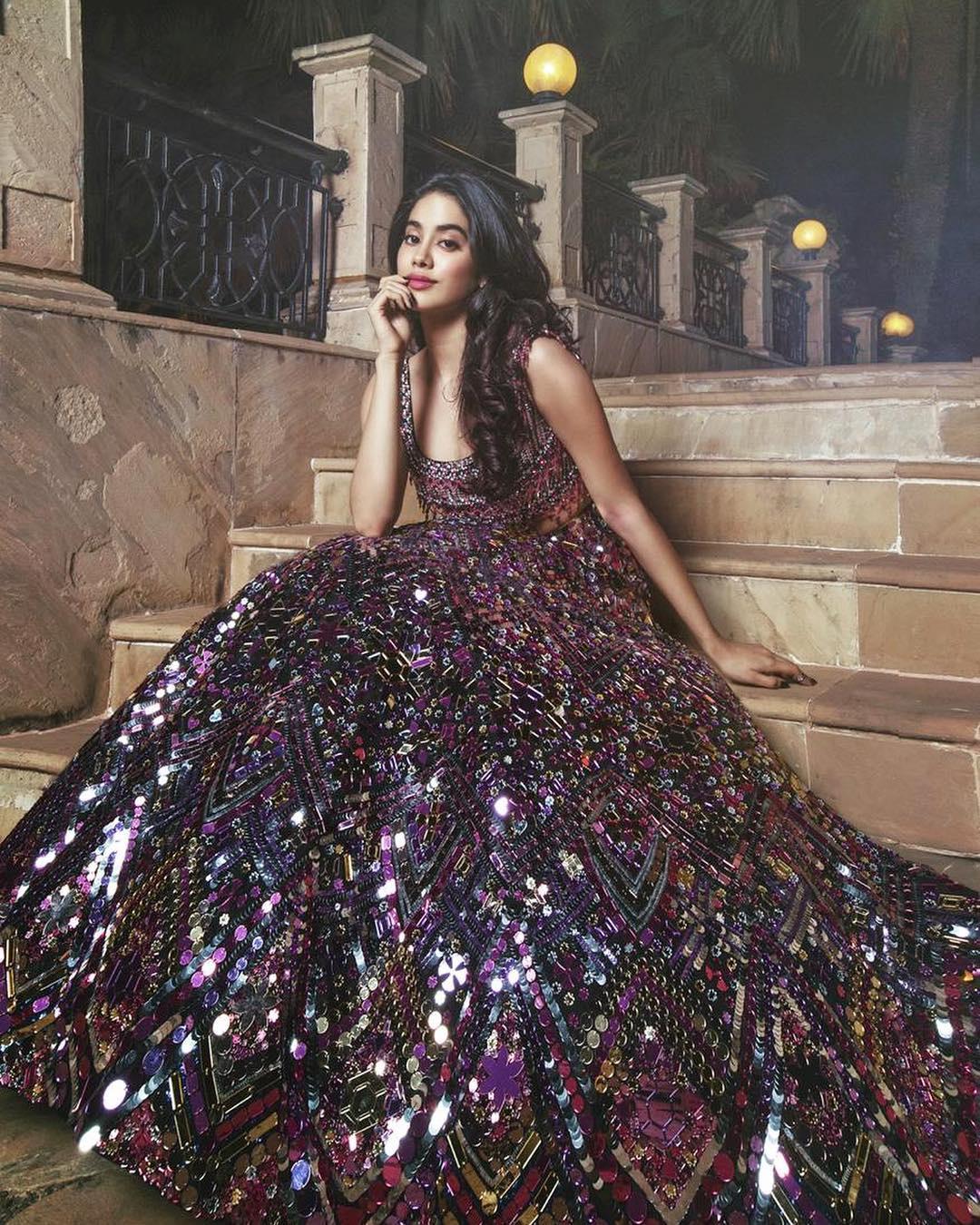 Image Courtesy: Manish Malhotra's Official Instagram
The next cocktail dress in this list of cocktail dresses for weddings is an over the top purple ball gown with matching purple mirror work. What really makes this gown work is that it comes traditional Indian and western aesthetics, making it perfect for brides who will be throwing a Cocktail cum Sangeet night. The glittering mirror work will catch all the light on the dance floor, ensuring that your solo performance will be one that everyone remembers!
Lace fitted gown in golden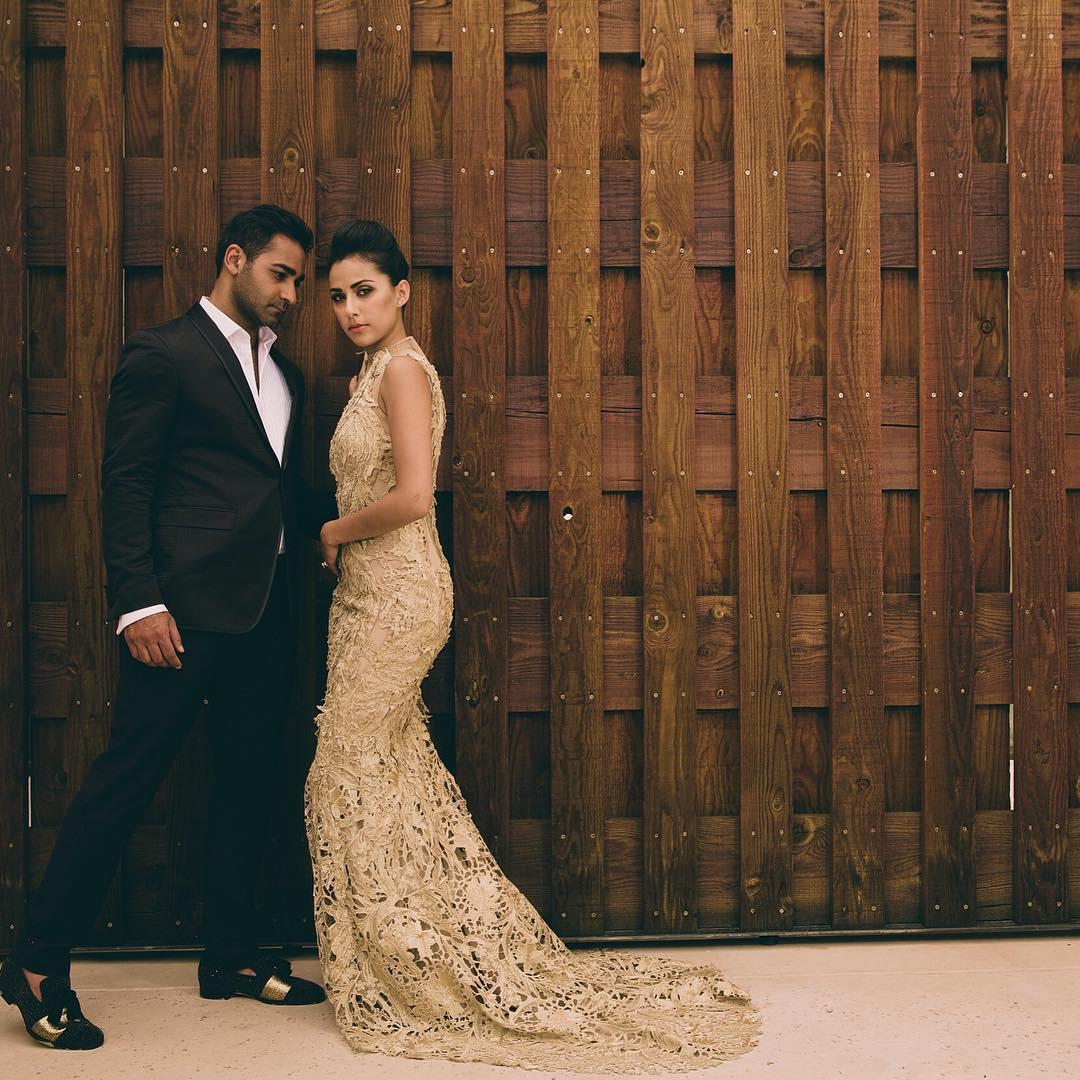 Image Courtesy: Mili Ghosh
Nothing beats lace when it comes to elegance and this floor-length mermaid cut gown is perfect for brides who want to host a very formal (and fun) event at a hotel. Style your hair in a sleek topknot and let your dress do all the talking!
Metallic silver dress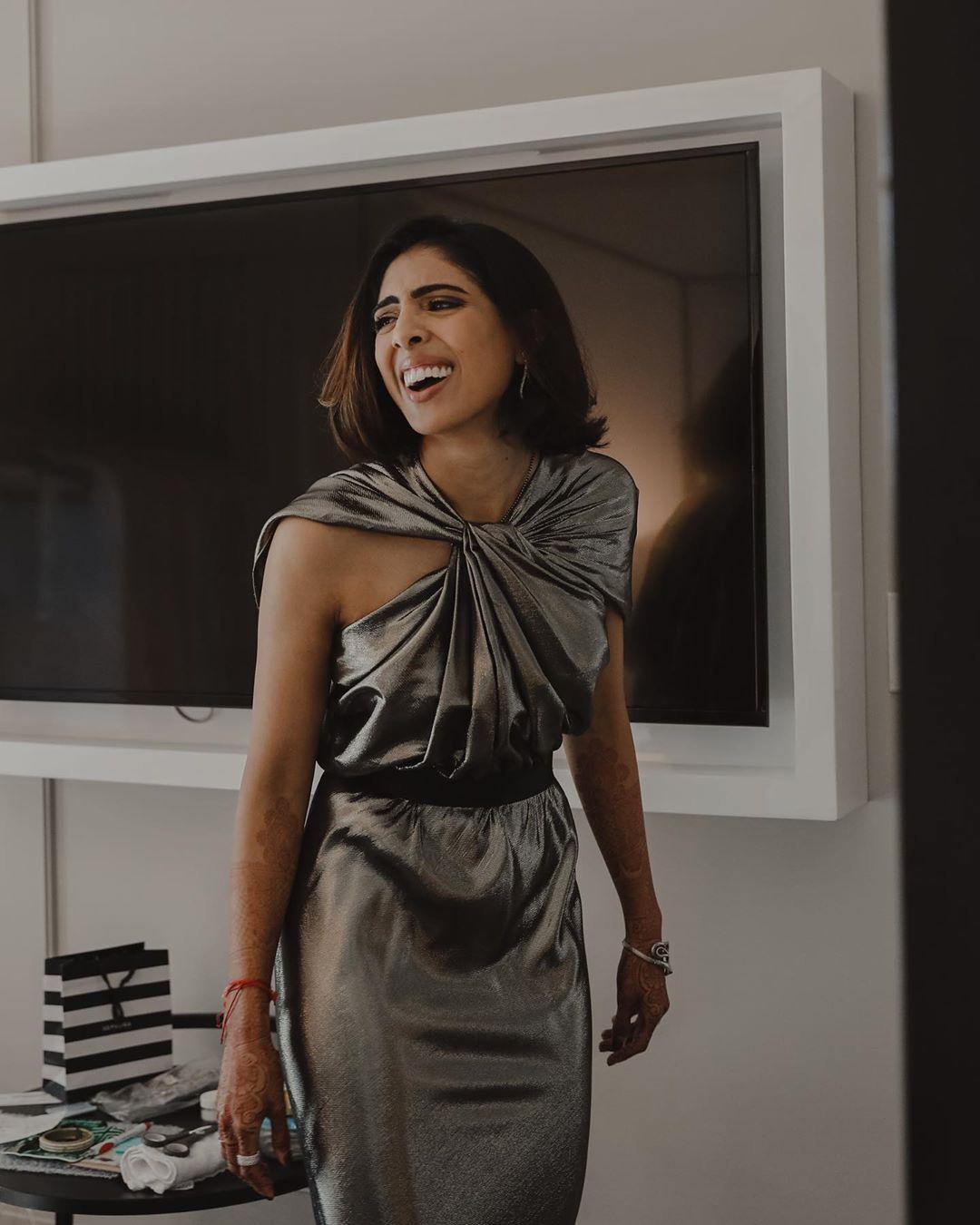 Image Courtesy: Mili Ghosh
Looking for cocktail dresses for weddings that are super elegant and slightly formal? This satin metallic floor-length dress is a stunning piece. Can't you just imagine yourself holding a flute of champagne and enjoying the night with your closest friends while wearing this? We know we can!
A-line lace gown with a thigh-high slit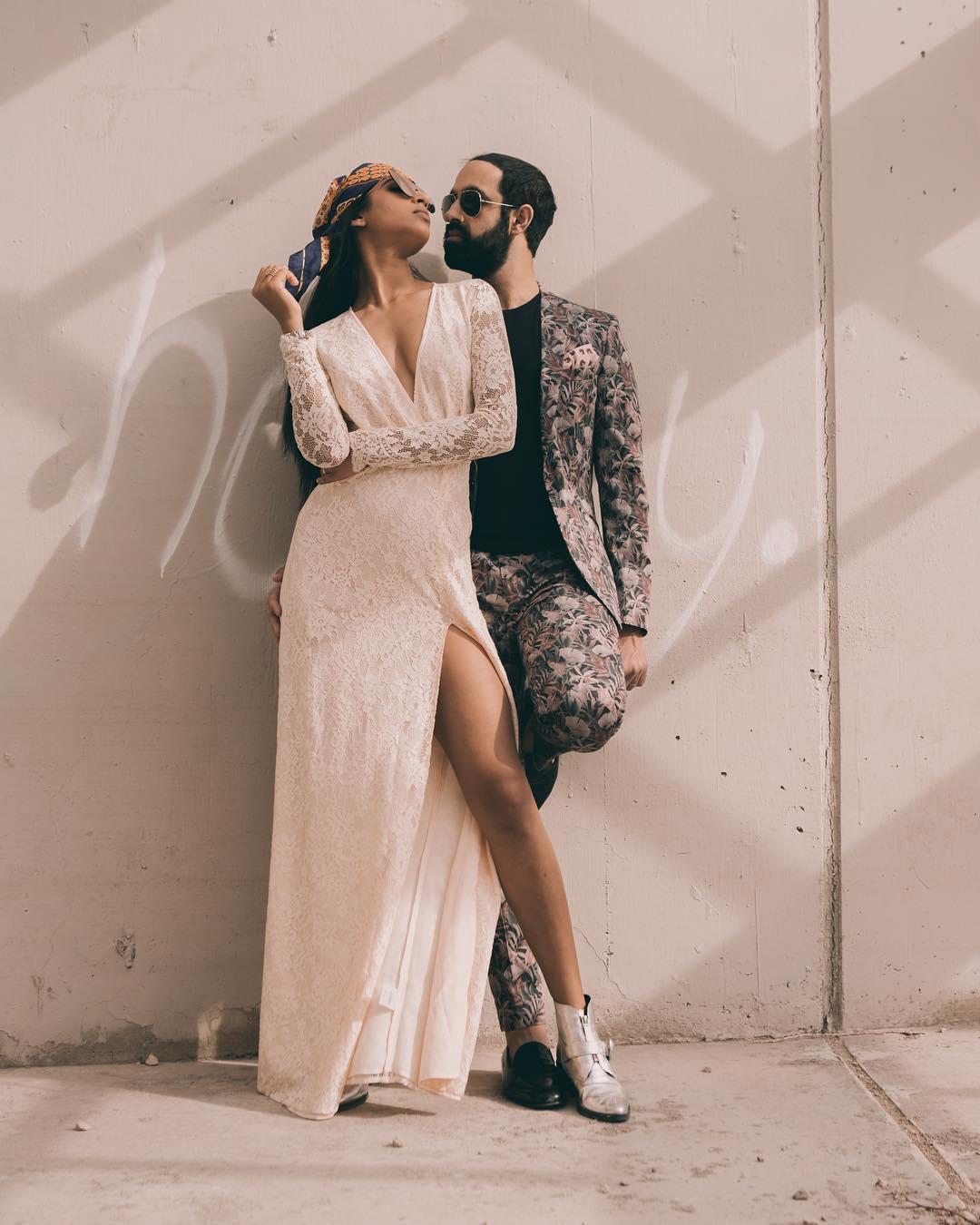 Image Courtesy: Mili Ghosh
Are you a closet fashionista just waiting for the right moment to put together a stunning ensemble? Why not choose your Cocktail night to do the same? This lace sleeved gown with a thigh-high slit is a great dress in itself, but what truly makes it stand apart is the fact that its been paired with silver ankle boots, which bring a slight masculine, yet glamorous, energy to the ensemble. You can even pair this look with chunky sneakers and statement earrings!
Off-shoulder ball gown with golden mirror work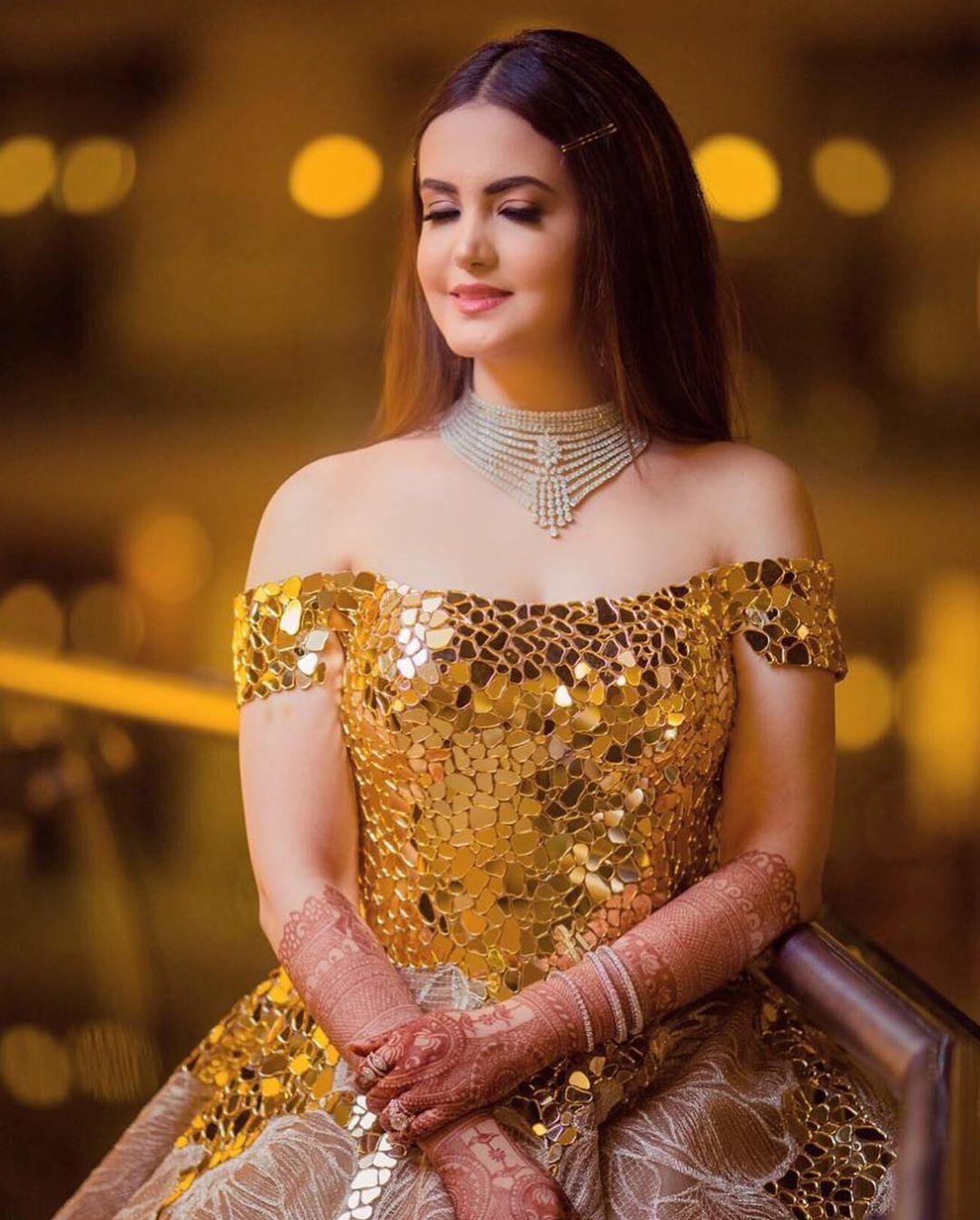 If you describe your style as bold, we have just the dress for you. You need a dress that is going to make sure you that you shine without being too loud, and for that, you need more than just bling and sparkle! A fitted gown with mirror work and off shoulders will be perfect for you!
Satin ball gown in silver with hints of blue and green!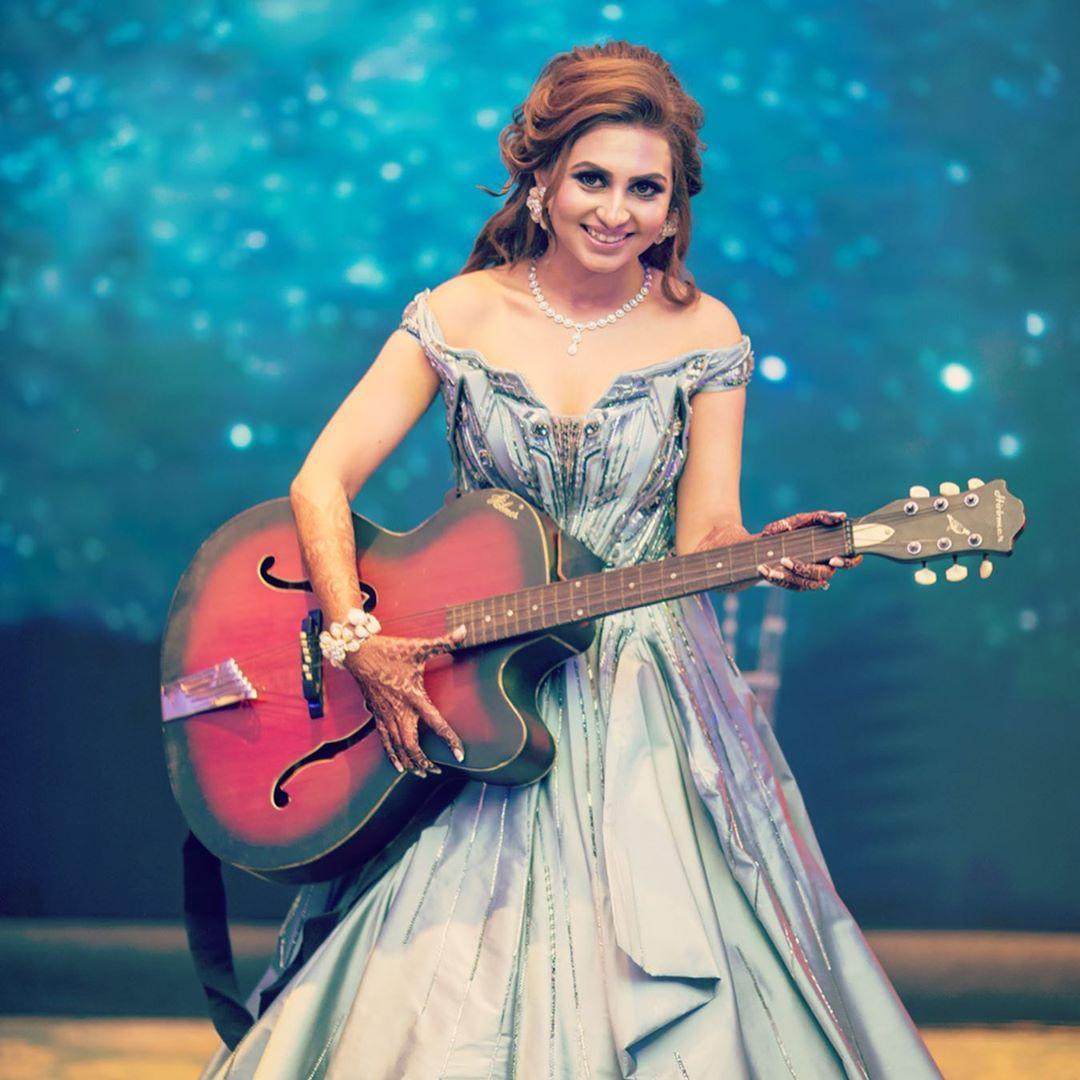 While picking your cocktail dresses for weddings, make sure that you spend time picking the fabric. Satin, which is highly in vogue at the moment, is a fabric that makes you feel sensuous and glamorous the minute it touches your skin. Pick a layered Satin ball gown for your Cocktail night and nothing will stop you from feeling like a sexy diva!
As you can see, when it comes to cocktail dresses for weddings, you need something that's a little OTT, and a simple LBD just won't make the cut! As your Cocktail night will be a huge affair, your dress must match up to it – so don't put off buying the outfit to the eleventh hour! Spend some time figuring out what's right for you and then buy one!
Check out these stores near you that offer great outfit options for brides!