Plan Your Big Day At City Palace Udaipur - All You Need To Know
Everyone dreams of a royal wedding and if you're one of them, you can't live the dream without planning a wedding at City Palace Udaipur!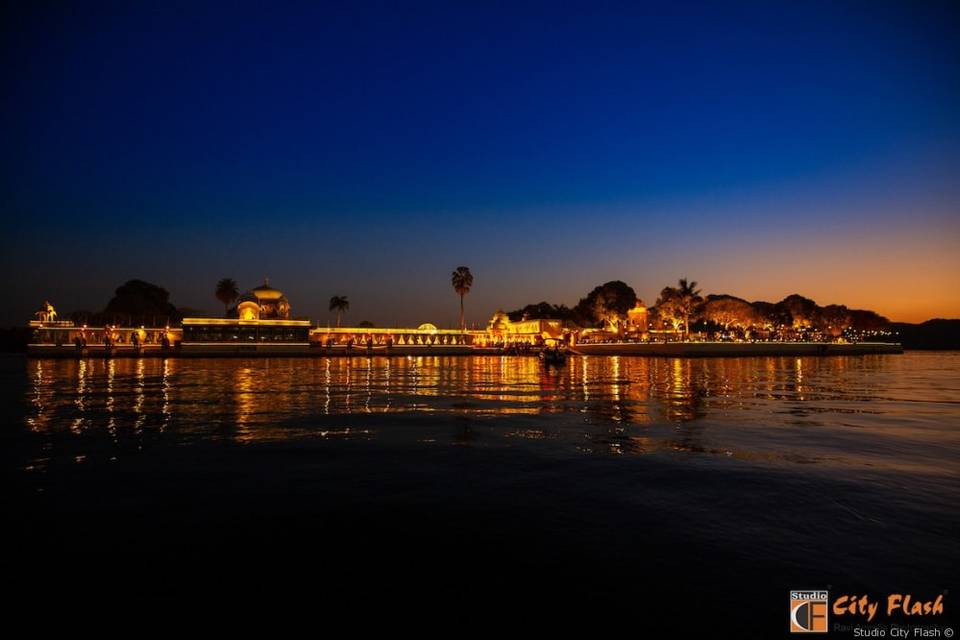 Indian weddings are known for their rituals, décor, and grand ensemble, which makes them one of a kind. Undoubtedly, the wedding is the most important day as you tie the knot with your significant other, so why not make this moment special in City Palace Udaipur.
Away from the bustling urban life? All the majestic forts and royal palaces within its enclosures are the best for hosting a royal wedding. Known as the city of palaces and lakes, Udaipur is one of the ultimate and most exclusive choices for destination weddings in India – even Priyanka Chopra and Nick Jonas got married in this gorgeous city! Surrounded by gorgeous lakes and a peaceful atmosphere, your guests will not forget your wedding, no matter how small or large your event may be!
If you want to know everything about the City Palace Udaipur, you are in the right place! Keep reading to know how you can host your wedding here!
1. What and Where?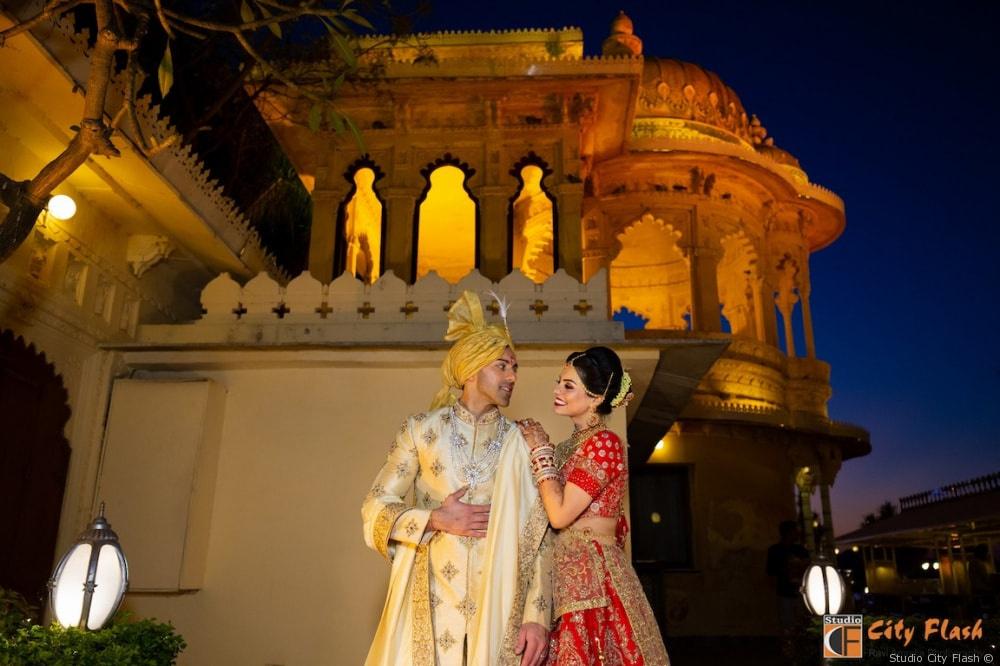 City Palace is a heritage complex which combines two grand heritage hotels called Shiv Niwas Palace and Fateh Prakash Palace, where the Mewar royal families still reside. The two hotels have now been divided into wedding venues. The perfect ambience and aesthetic view make it the best location for wedding in Udaipur. You have a good variety of venues to choose from-
A. Jagmandir Island Palace
Often referred to as Swarg ki Vatika, Jagmandir Island Palace is the premium choice amongst all of the venues. Many celebrities and upscale weddings have been hosted here!
B. Manek Chowk
This palace is great for hosting large weddings and has beautiful Mughal-style architecture. The lavishness of the events hosted here has always caught the media's attention.
C. Zenana Mahal
The beautiful glow of candlelight decoration at night, the floral decoration and central fountain add to the overall magical setting, making this a perfect place to host a wedding!
D. Mor Chowk
This palace is best for an intimate royal Indian wedding and the tunnel entry of the venue with mesmerising views makes it the perfect pick!
2. Accomodation available in City Palace Udaipur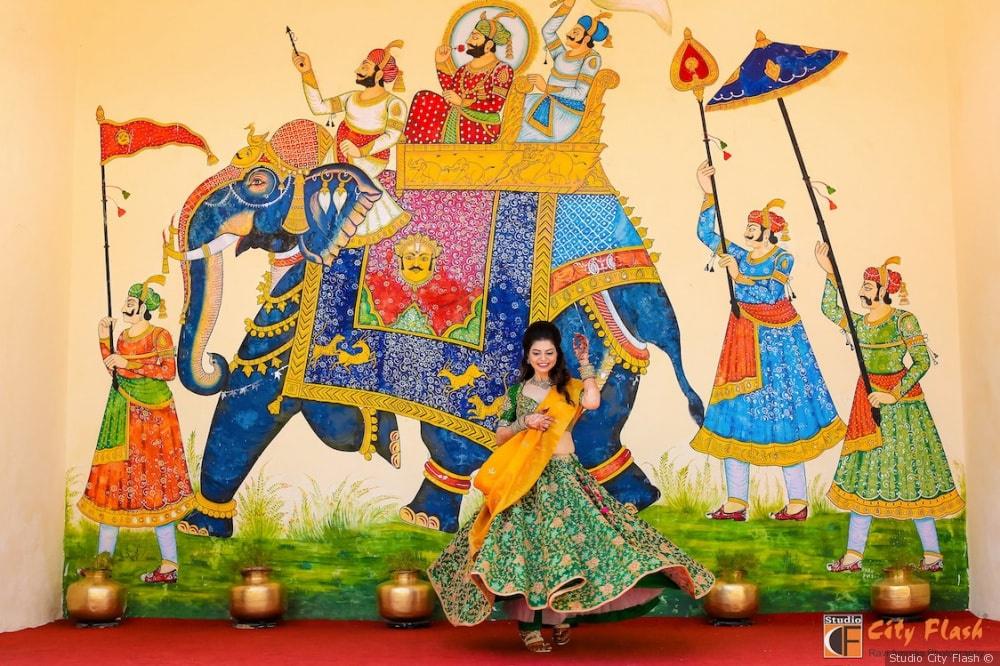 Deciding the wedding location will completely depend on the size of your guest list. So, before finalising any place in city palace Udaipur, find out about the venue accommodation!
A. Jagmandir Island Palace
Situated on an Island in the middle of the famous Pichola Lake, has become the hottest location for destination weddings. It is best for the main wedding event and can easily hold 5,000 guests at a time!
B. Manek Chowk
Surrounded by the magically illuminated palace, is the place where Mewar families still hold their special events and festivals and it can accommodate 1,000 guests!
C. Zenana Mahal
Also known as the Queen's Palace can cater up to 500 guests and you can hold a spectacular wedding here. Its adjoining courtyard with its beautiful chandelier adds glow to the venue.
D. Mor Chowk
Often referred to as peacock courtyard, can cater to 50 guests and is the perfect pick for exquisite and intimate royal wedding with all the services.
3. What budget do you need to keep in mind to book city palace Udaipur?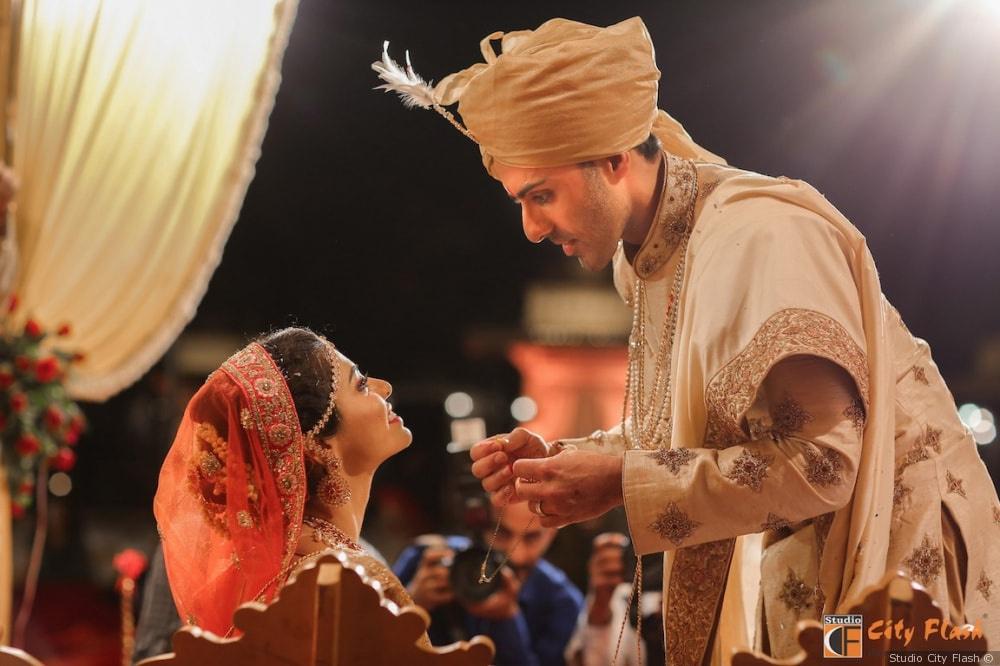 There is no fixed number as such, but let's say you have a wedding for 100 people for 2 nights. Depending on the type of venue you choose, the price range can vary from 15 lakhs to 60 lakhs.
Generally, catering and decoration are included in the budget. You can make customisations according to your requirements and alter the budget as well.
4. Décor at the city palace Udaipur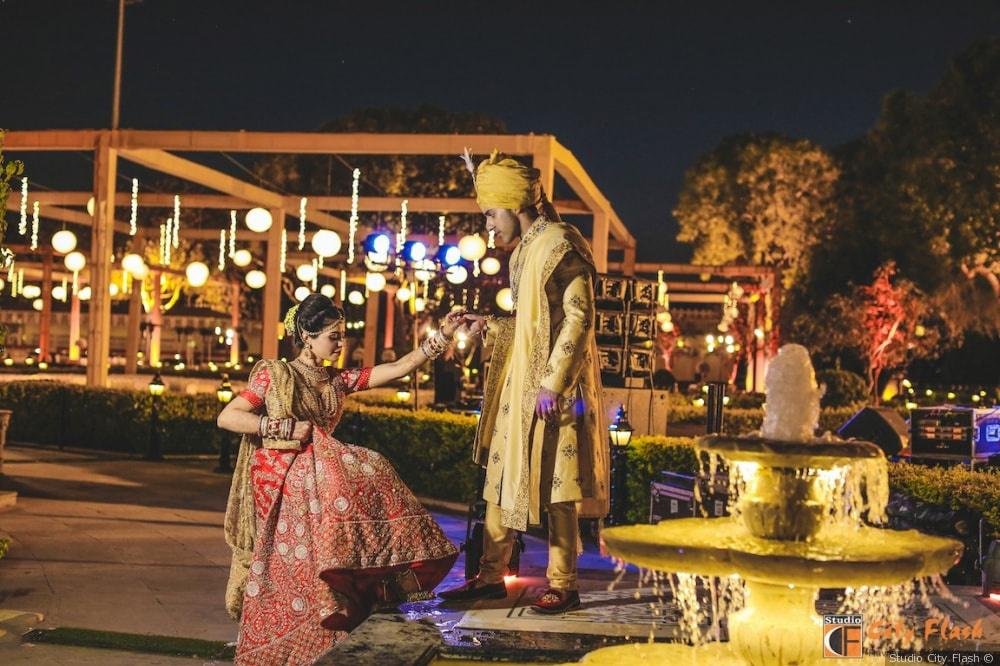 Wedding decor includes mostly everything from the walkway, mandap, centrepieces, stage, tables chairs and their decoration, dancing floor, lighting, to floral settings.
The best part of about hosting a wedding in City Palace Udaipur is that they do not have decorator monopoly - you can even hire an outside decorator. Generally, the decoration charges are incorporated in the overall budget and should cost anywhere between ₹6,00,000- ₹15,00,000 for the main day, while ₹2,00,000- ₹4,00,000 for pre-events and post- events.
If you want something that is grand and unique you can level up your budget and get the ultimate decoration done!
5. Real Weddings at City Palace Udaipur!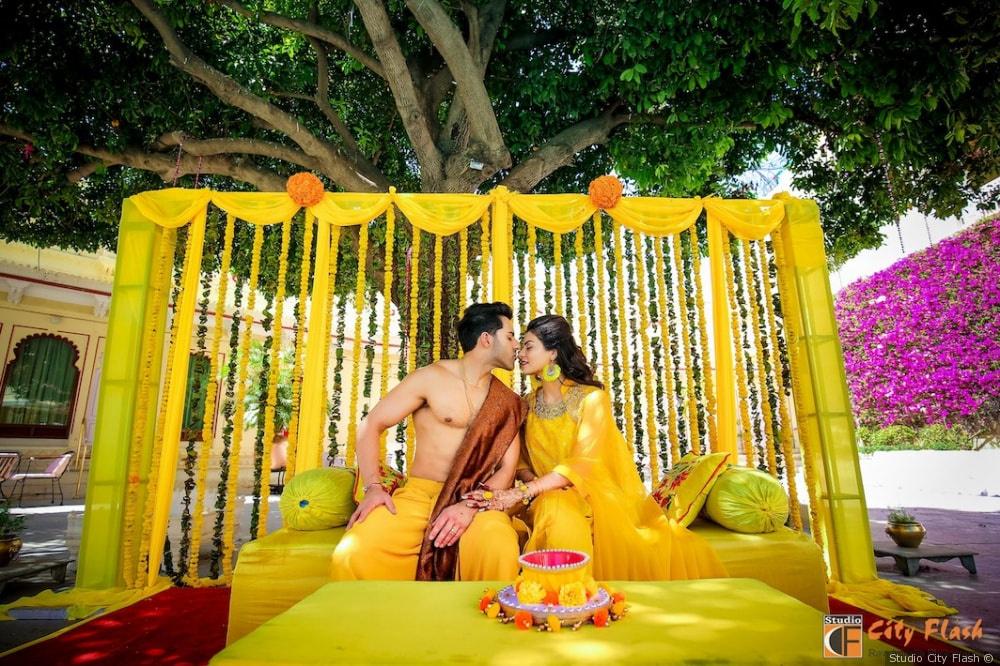 The famous place, Udaipur needs no introduction when it comes to weddings! People from across the globe fly to City Palace Udaipur to get hitched. The city of lakes and palaces has an ambience that no other city can beat, which makes it many people's favourite destination to get married. For you, we have this real wedding of Rohit & Amrita who tied their forever knot at City Palace Udaipur. All the images used in this piece are from their beautiful wedding!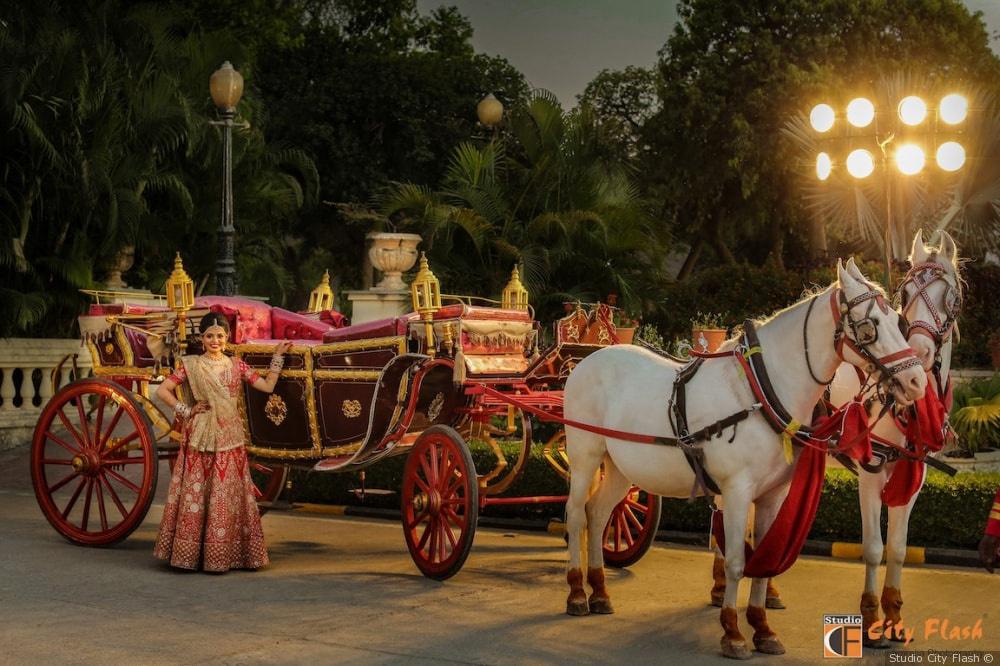 If you too wish to have this kind of an exclusive regal wedding, then City Palace Udaipur is the best choice to make your dream wedding come alive! Whether you have a lavish wedding at the Jagmandir Palace or a tiny ceremony in the Peacock courtyard, this is a venue that can accommodate all types of weddings!
If you want to host a royal wedding, you need someone to help you execute it perfectly! Get in touch with our wedding planners!