15+ Best Wishes For Wedding That Suit The OTT Romantic Couple Of The Group
What is more exciting than your own wedding? Well, it is your best friend's wedding. Therefore make sure that all your excitement comes across in your best wishes for wedding for them. Don't know what to say to the love birds? Take a cue from us.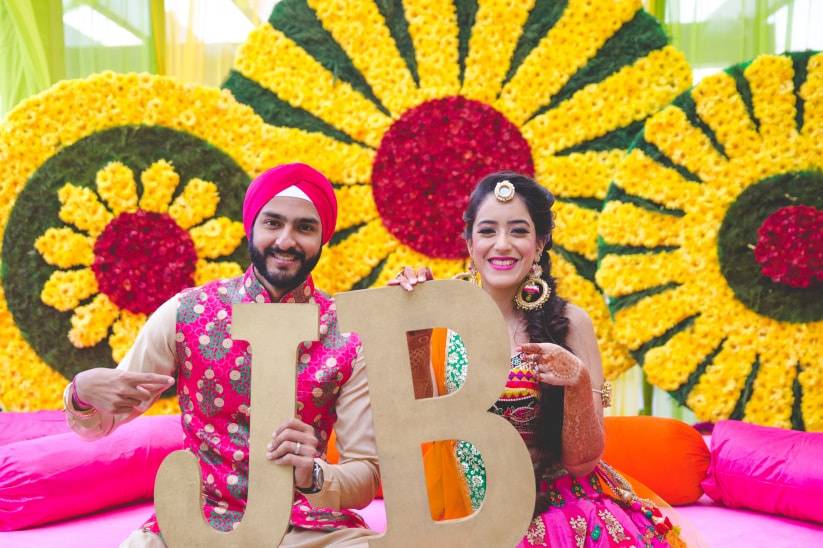 Every group has a couple that is madly in love and over-the-top romantic before, during and even after their wedding. They are everybody's favourite when it comes to pulling legs or teasing. But you know that they're also extremely cute with their gestures for each other. In the times when most people are practical about their wedding and everything else, it is extremely refreshing to see a couple that is madly in love and can't wait to start their happily ever after.
These are the couples that are not just rare but also special to have in your group, and so should your best wishes for wedding be. Make them realise how their love lights up your group and has taught you the true meaning of 'falling for someone'.
If you haven't yet thought over the best wishes for wedding that suits them the best, let us help you figure it out. There is a special kind of a wedding wish for every kind of couple, so find your friends the one that is the most appropriate for them.
A. Best Wishes for Wedding to Friends That Just Can't Wait to Start Their Life Together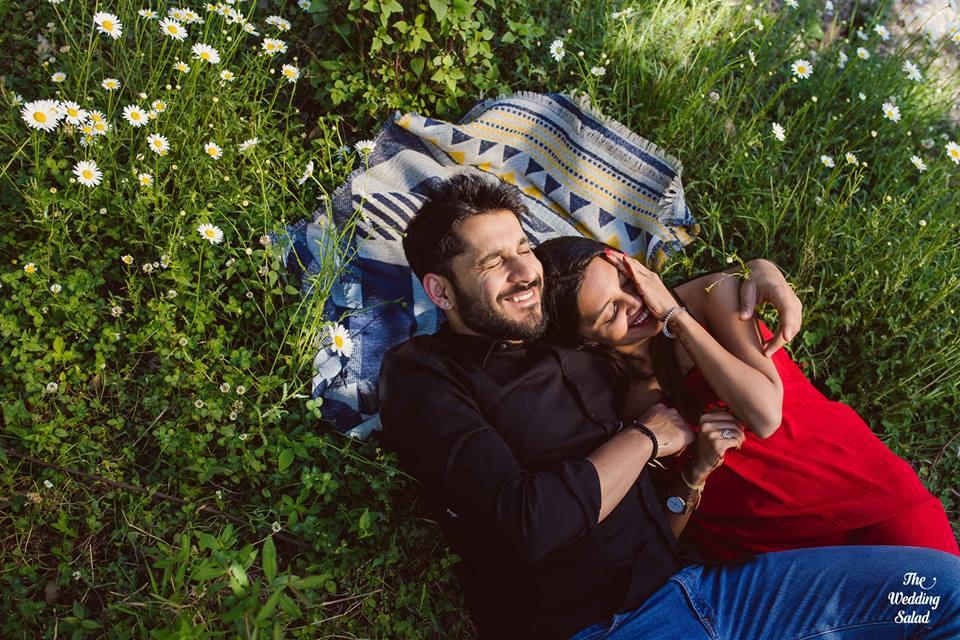 Most couples get restless while waiting for their big day, but the over-the-top romantic couples are the ones that can't wait for the big day to get over for them to live together and become inseparable at all times. For that kind of couples make sure your best wishes for wedding is about the beginning of their new life together and how beautiful that journey is going to be.
1. "May you have your heart full of happiness every morning to wake up next to the one you love. Here's wishing you a lifetime of abiding love, respect and fulfilment with your soul mate."
2. "May your love for one another be more than the time you spend together. Best wishes for a happy married life."
3. "I hope to see you both holding hands in your good as well as bad times with greatest faith and trust throughout the life. Wish you a very glorious married life!"
4. "Best wishes to both of you! May you both realise the gift you have in each other, and always treasure the great love that you have!"
5. "May you two love and hold on to one another in your best and worst times with trust, belief and faith. Have a blissfully happy married life."
6. "Treasure the vows that you recite today and hide them deep in your hearts because they will be your refuge when you face life's unexpected storms. Wishing you a happy marriage!"
B. Best Wishes for Wedding for the Couple That Inspire You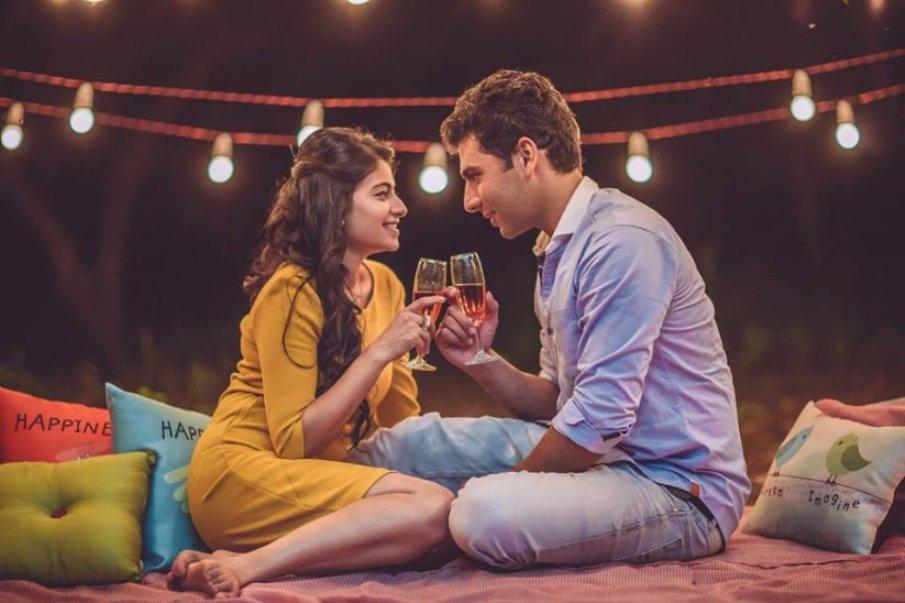 There is always a couple in your group that are #goals for you. They not just inspire you but also give you great tips to work on your marriage or relationship. Such friends are special and must always be cherished. Therefore, to let them know how special they are, make sure you express how you feel inspired by them through your best wishes for wedding.
7. "To my dear friends who show that love is meant to be true and forever. I hope your life together will be filled with happiness, joy, and lots of love!"
8. "Love knows no barriers. Neither are the mountains too high nor is the ocean too deep when it comes to getting together with the one you love. Your journey of love is truly inspiring to us and we wish you great fortune and true happiness as you build a life together."
9. "This momentous occasion marks the start of your life together. May the journey be a happy one filled with peace and harmony, joy and laughter, and romance and passion always. May your enduring love be the crown jewel that ties all the rest together. Best wishes for a happy married life!"
10. "Everything I know about relationships is what I learned from the two of you. Your fairy tale romance with a fairy tale ending is inspiring me to believe in my own. It would be so wonderful if all of us had your good fortune, but in the meantime, thanks for letting me become a part of your perfect story."
C. Best Wishes for Wedding for the Couple That Perfectly Complement Each Other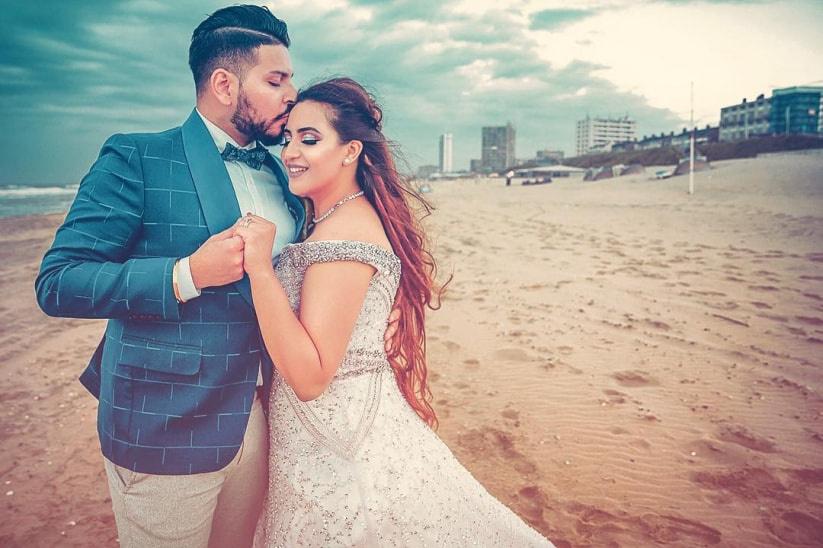 Most often we say that opposites attract, but even with pole apart personalities, there is always a couple that you think perfectly balance one another. These are the couples that don't just come across as the most sorted people but also make you wonder what a perfect match they are. These best wishes for wedding are for couples like these.
11. "I don't know if fate exists, but you two are the closest thing to making me believe that it does. Congratulations! I consider myself lucky to have such a loving and nurturing couple by my side every step of the way. My sincerest wedding wishes to both of you."
12. "Even though I've known you for a few years, it's been fairly easy in this time to gauge how strong the bond between you two is. You two really were made for each other and I'm glad life found a way to make you inseparable. Congrats and a happy marriage going forward!"
13. "I don't know any two people who can make us laugh harder and we hope you do the same for each other every single day of your lives together. Congratulations and happy marriage you two."
14. "You two make it hard for me to be pessimistic about both love and marriage. Best wedding wishes to the best newlyweds that I've ever has the opportunity of knowing."
D. Best Wishes for Wedding for the Couple You Love and Envy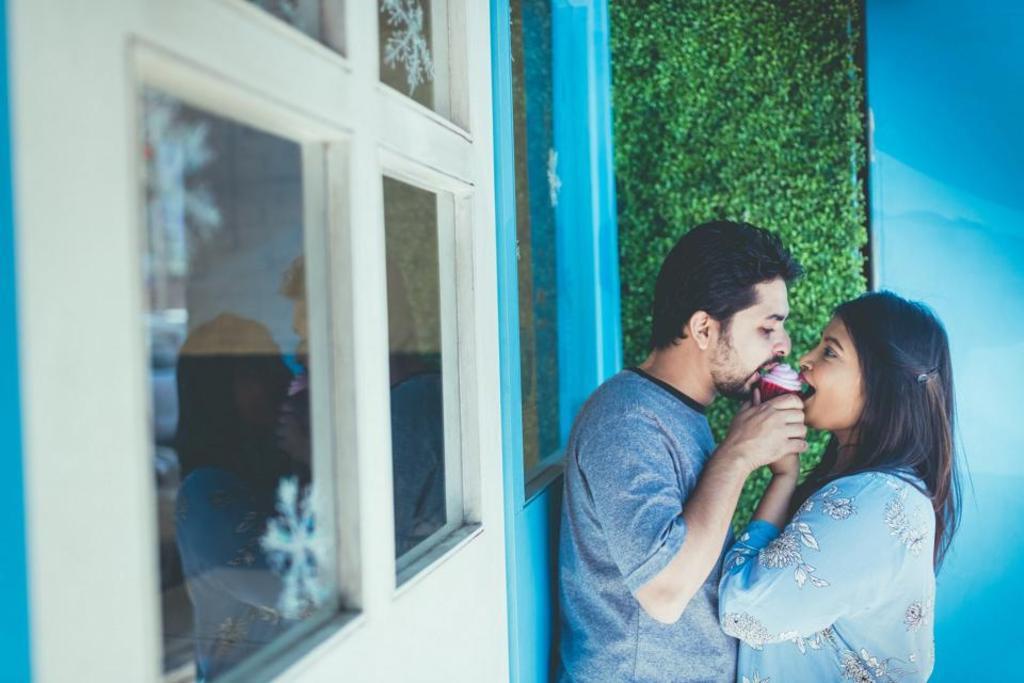 Sometimes you look at a couple and instantly know that they are made for each other and then there are some that are your friends who you spend a lot of time with and eventually realise that they completely fit together. Either way, these are couples that you cherish as a part of your group and hence your best wishes for wedding must express the same.
15. "When you looked at each other, I saw the sparks in your eyes, the unexplainable happiness in your smiles, and the way you held each other's hand as if you never want to let go. It was all a sign of how much you love each other. Today I am more than happy to have witnessed you tie the knot. Congratulations and best wishes for a wonderful journey ahead."
16. "Finally, my favourite couple has decided to tie the knot. Both of you are a good example of pure love. Love is what made you this far so better keep it always. Congratulations on your wedding, wishing you a wonderful life together."
Every group loves to have an over-the-top romantic couple who are the butt of all the jokes. While the couple is going to be thrilled to see you be a part of their wedding ceremonies, it is important that you express your love and warmth for them through your best wishes for wedding. Choose the most appropriate messages for your wedding wishes and make their day by letting them know how happy you are to see them finally tie the knot.
Can't wait for your favourite couple to get married? Well, let them know how much you love them through your best wishes for wedding.