Need Quick Wedding Reception Dress Ideas? Here Are Some Gorgeous Ones That Would Do Wonders to Your Bridal Look 
Your reception is super important. It is the first event you attend as a newly married couple. So the outfit you adorn for it is as important as any other. Here are a few amazing ideas to pick a wonderful wedding reception dress from. Go shine!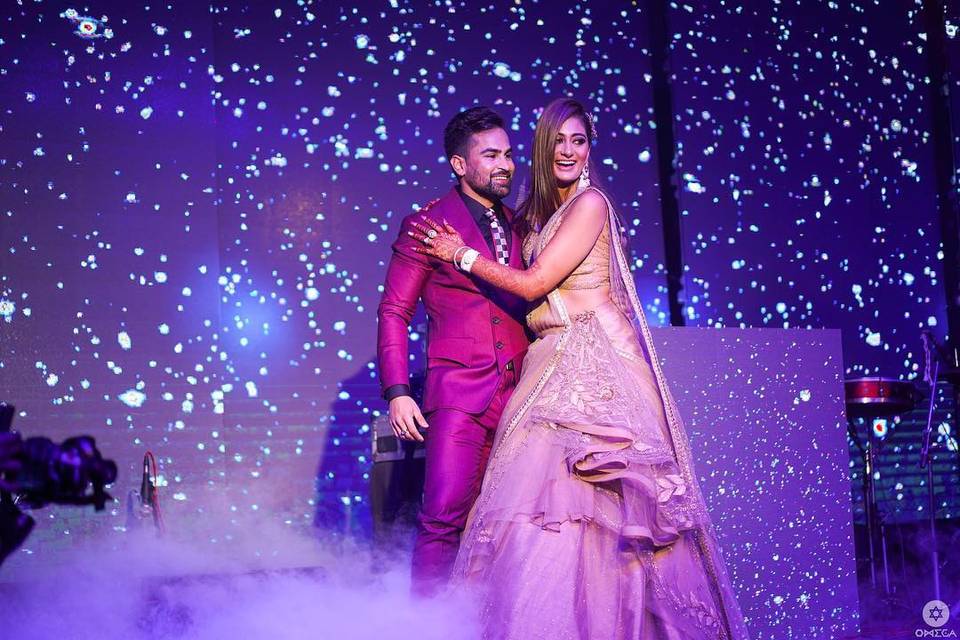 You are finally married! Well, as unreal as it sounds, there's still one more step to go before you make it official. Your wedding reception. While everything is done and sealed, there are a few guests you meet up on the reception only. Of course, they are meeting you for the first time, so it's important you pick a beautiful outfit for this important occasion. Picking a dress for the reception can be the trickiest part but it's all about finding a balance. Here are some lovely ideas to choose the perfect wedding reception dress from.
1. A Classy Saree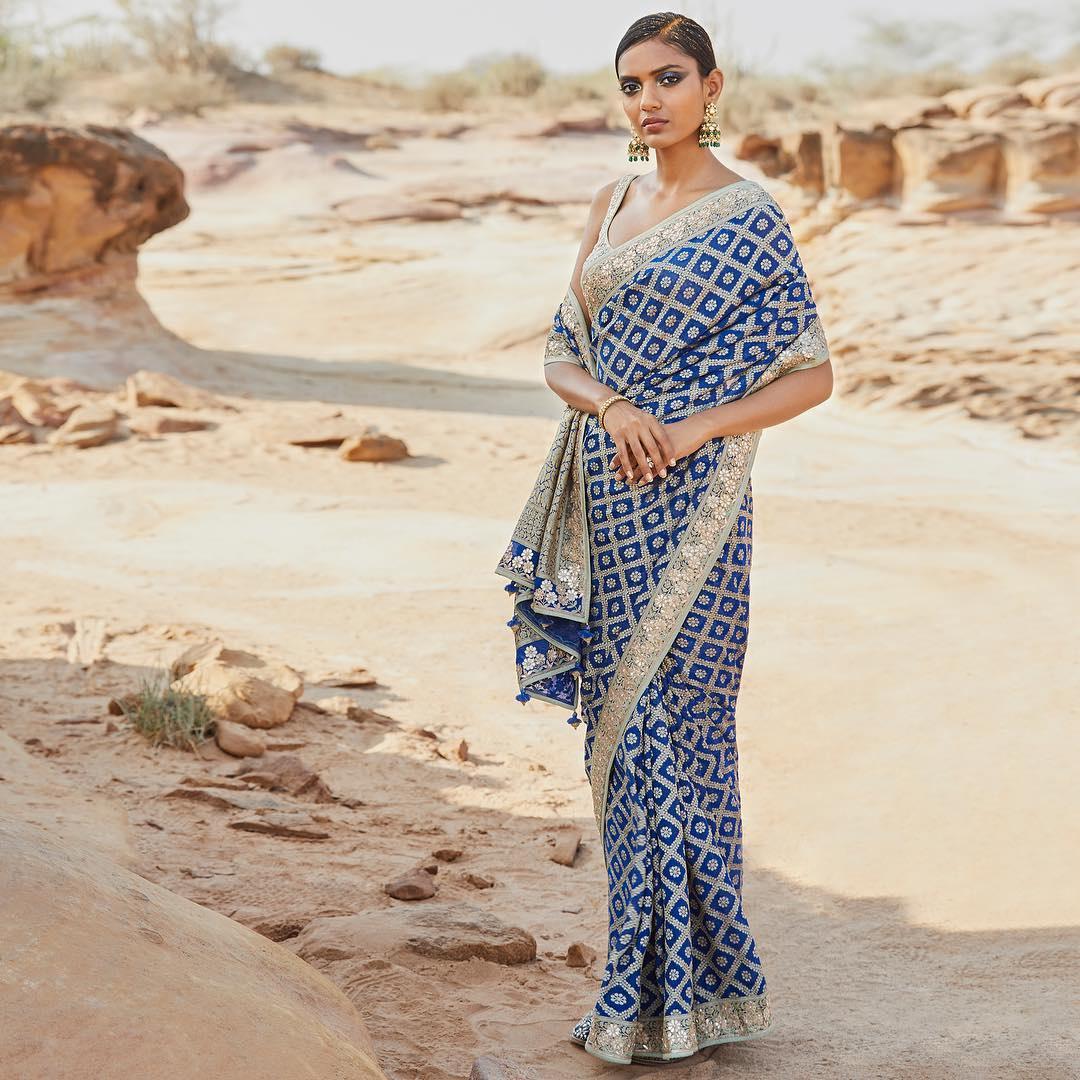 A beautiful saree is just what a newly wedded bride needs. With all that bridal glow, the saree looks like the most exquisite thing. This wedding reception dress particularly is the most gracious shade of blue. And the heavy work on this paired up with the border works wonders for a bride's look. Some nice emerald earrings would look gorgeous with this. Or maybe even some dainty diamond jewellery.
2. The Heavy Anarkali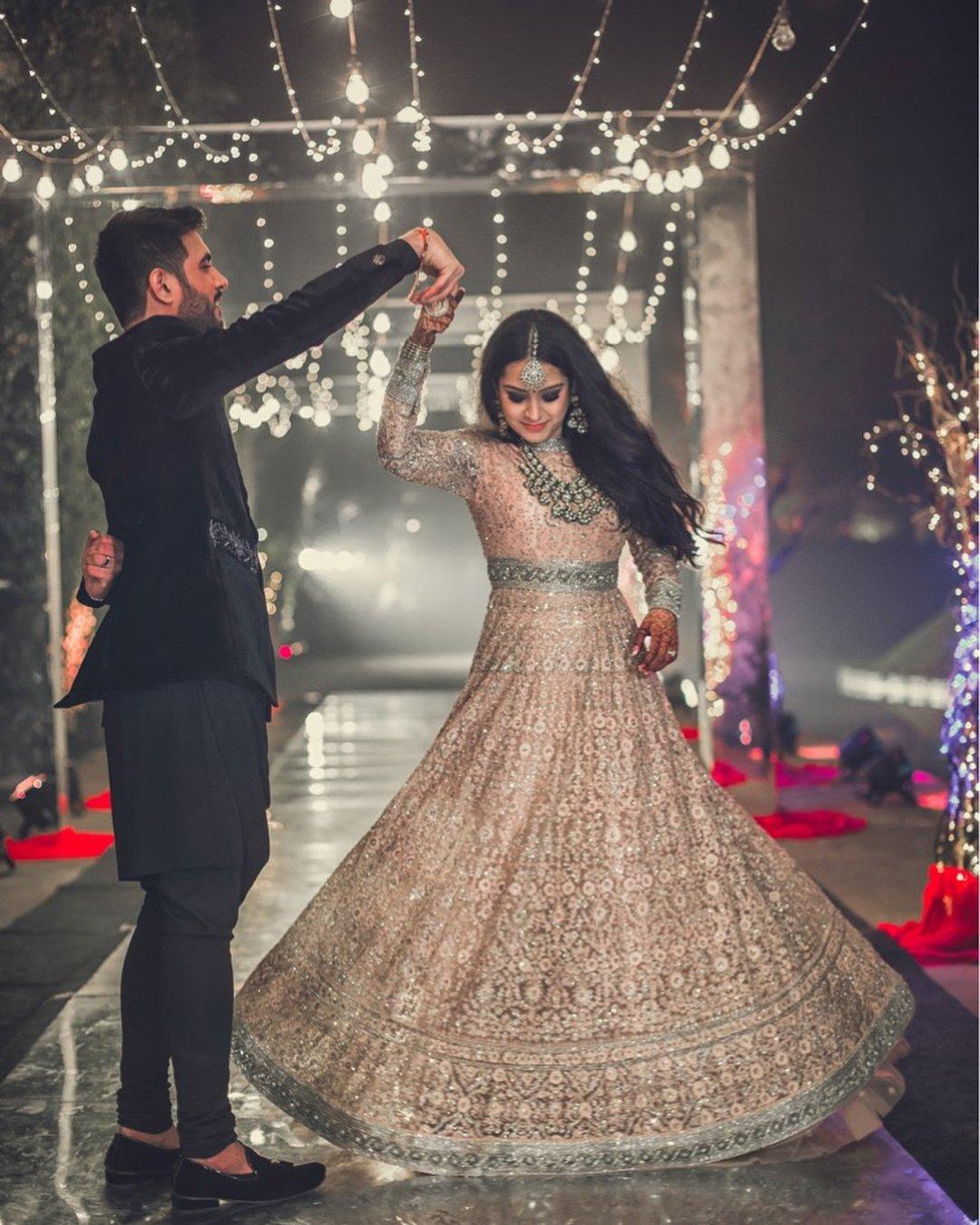 If you want to go a bit comfortable after all those tricky outfits, a stunning Anarkali is your best bet. Of course, being the bride, it can't just be a simple Anarkali. The beautiful work on this baby pink one makes for the perfect wedding reception dress. We just love how the bride has accessorized it too, it's a lovely combination! So go for something a bit heavy yet comfortable like this.
3. The Classic Net Saree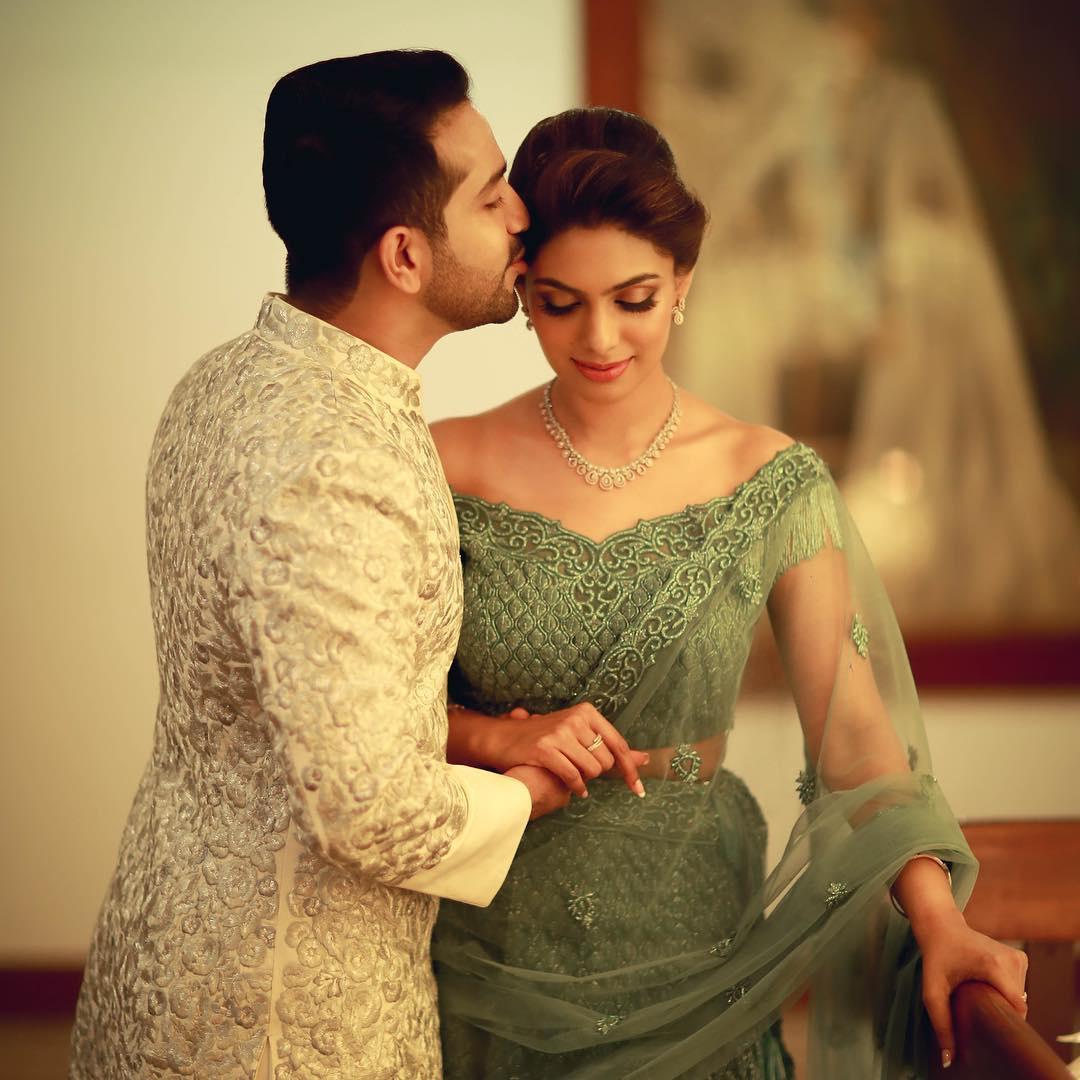 This surely is a beautiful emerald green saree. Imagine a charming Chura paired up with this elegant net saree. Sounds like a dream! It's beautiful how the net saree has been utilized by pairing it up with a really lovely blouse. The quilted and off-shoulder blouse really makes for a graceful outfit. A nice bun or a pearl or diamond necklace can wonderfully complete the look.
4. A Youthful Lehenga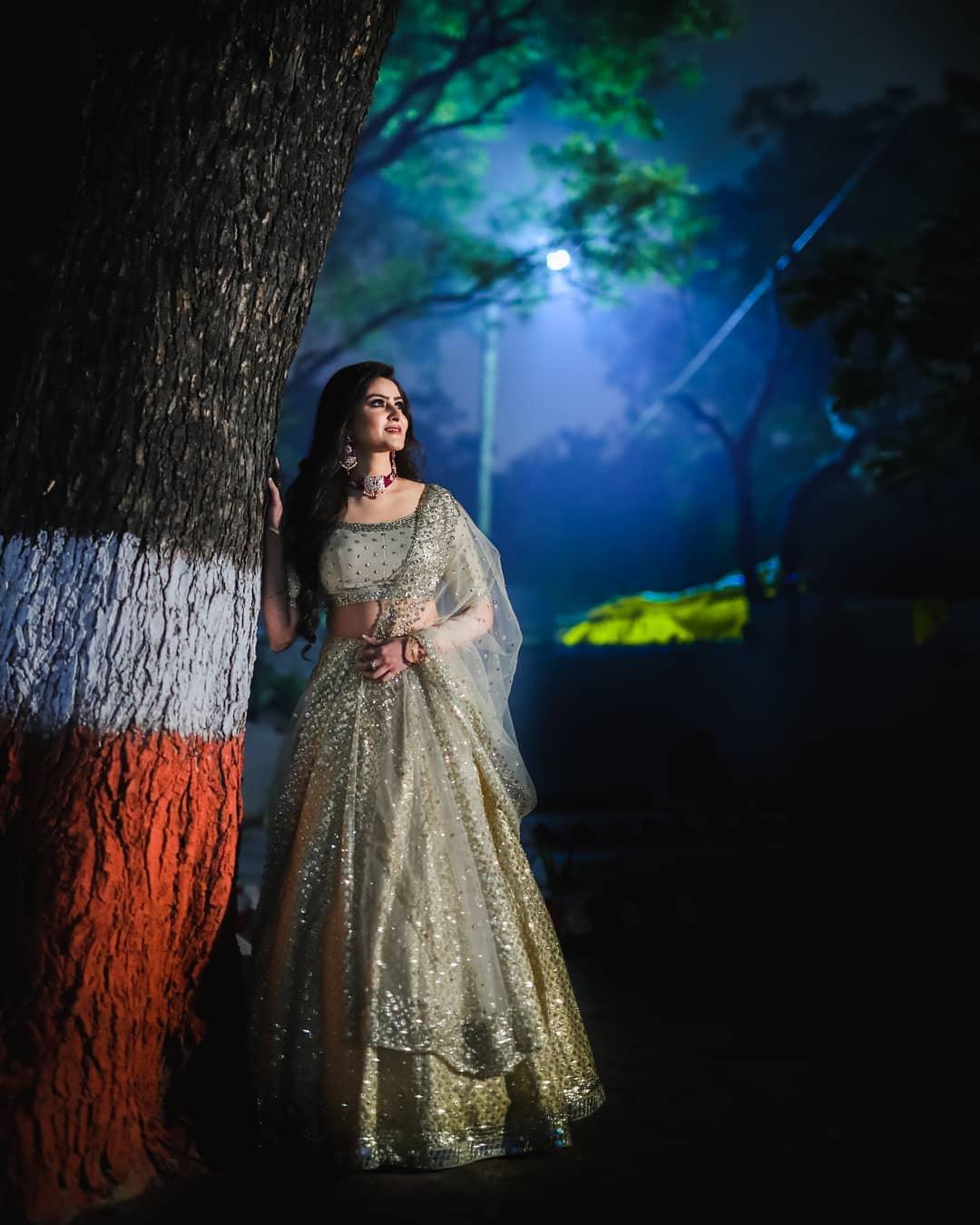 The exquisite sequined work, the right amount flare and the perfect colour. There is nothing amiss about this perfect lehenga. It's the perfect balance between youthful and elegant. Surely makes for a fresh look, especially paired up with that bridal glow. It's the perfect wedding reception dress. Deck your pretty wrists up with some bangles to amp up the look.
5. A Chic Lehenga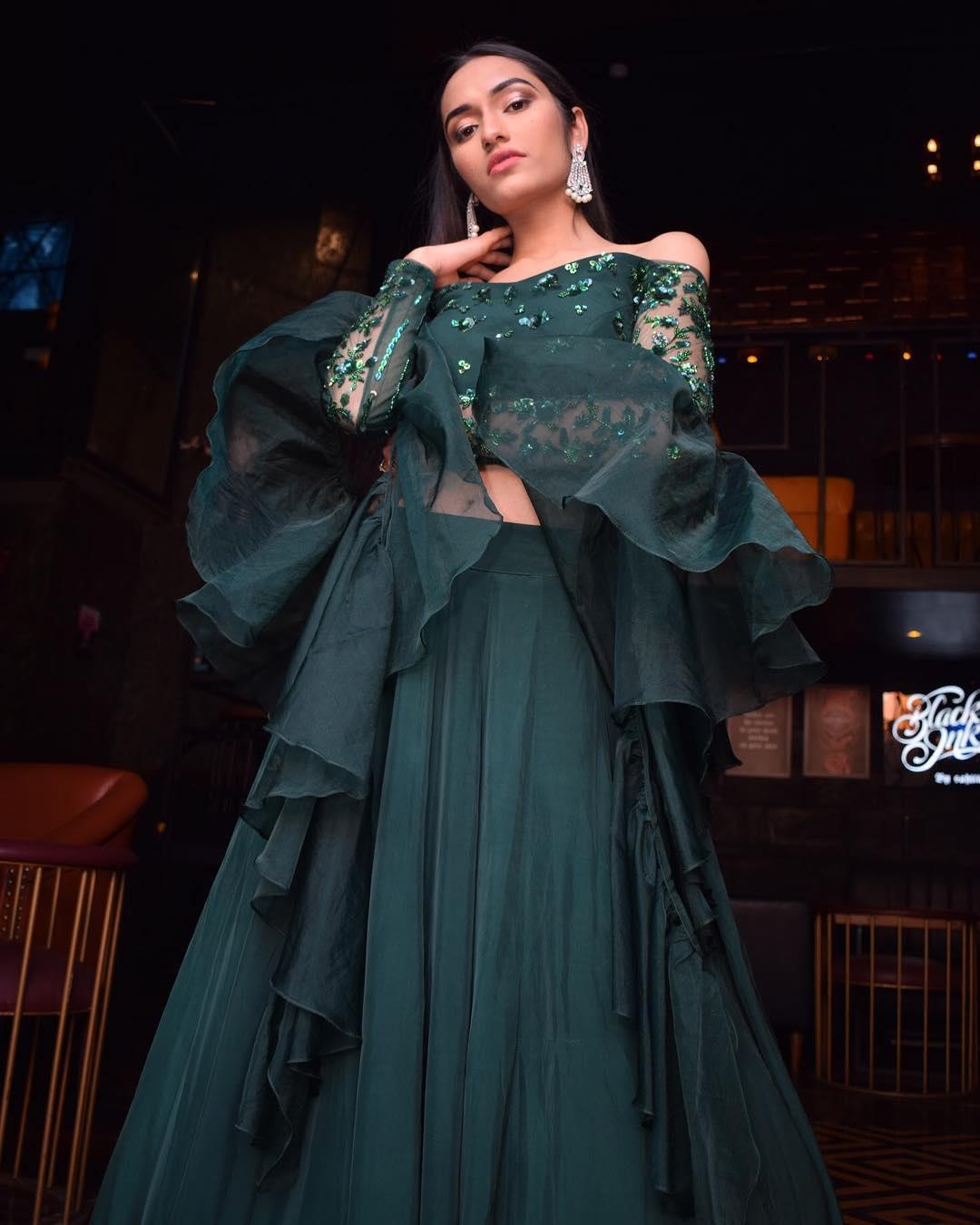 This one is a super trendy lehenga. A very balanced set, the blouse takes up all the sequined work. The lehenga gets a lovely look from the flares and Kalis. The added touch of that swirled dupatta makes this outfit a really unique dress. It's an off-shoulder so feel free to go for a nice choker with this!
6. Heavy Yet Light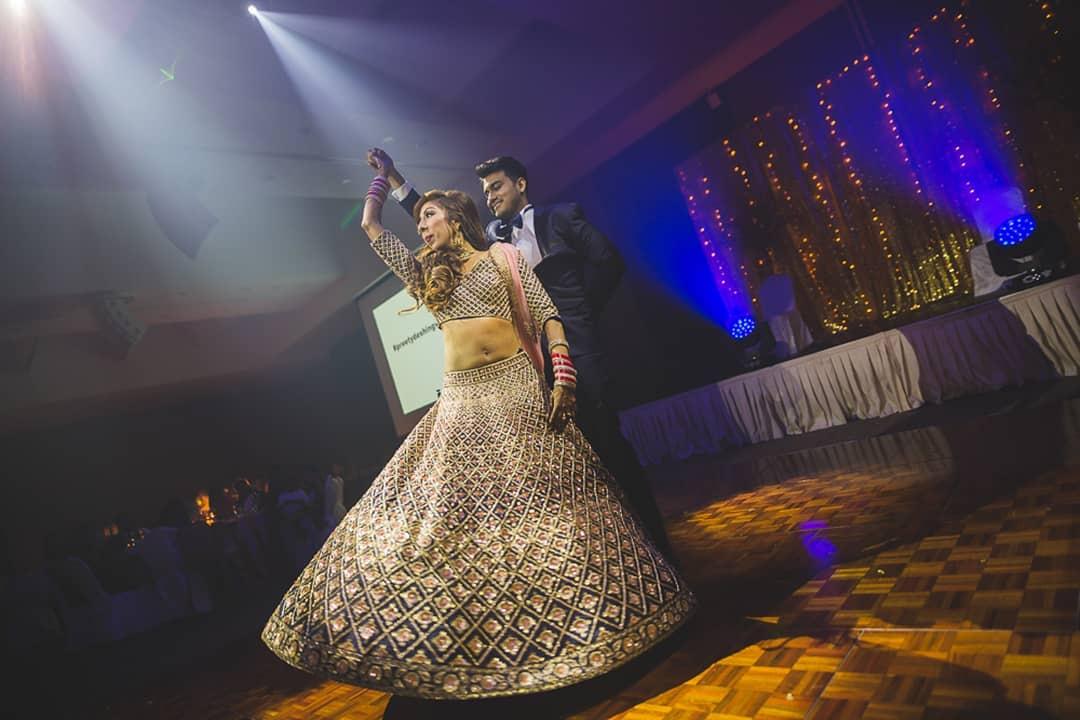 A green heavy work lehenga like this is surely perfect for a wedding reception dress. This one starts off with little motifs and spreads out into bigger ones which is surely pleasing on the eyes. The uniformity of the outfit too, makes it very eye-catching; from the colour to the design. Pair it up with some nice heavy earrings and pretty curls and you're sorted. A lehenga like this is definitely the perfect pick.
7. The Royal Red Gown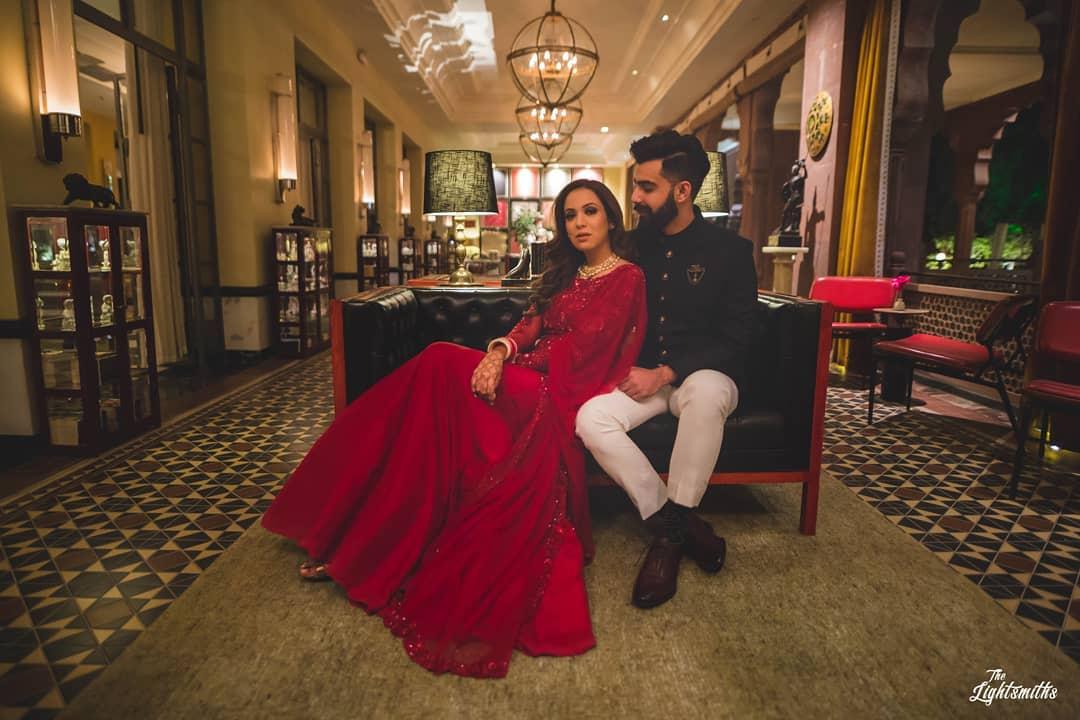 What better colour for a bride to adorn than the classic red. This gown is light but super royal. It's a wedding reception dress with which you can adorn some lovely and heavy jewellery too. Think pearls, emeralds or a simple diamond set. This makes for a really rich and beautiful look. While we love the soft curls, a neat bun would work well too.
8. An Elegant Gown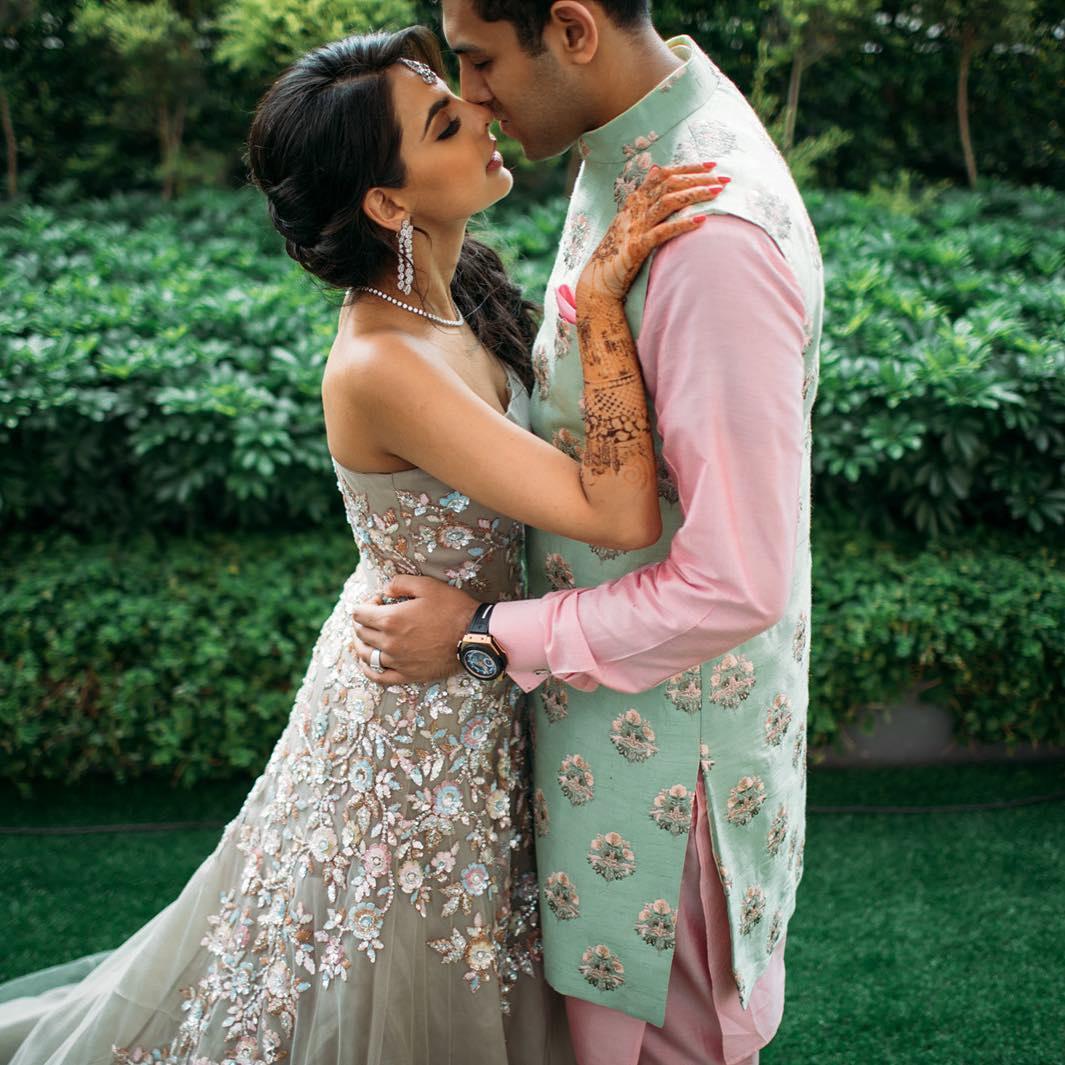 Saving the best for the last. This gown has such an underrated grace about it. The sleeveless bodice and the princess like flared skirt make it a dreamy wedding reception dress. The grey base is surely lovely but topping it up with the hues of pinks and blues in the floral sequins really amps up the look. We love how the bride has completed the look with a pretty Maang Tikka, goes so well with this completely western outfit. For an elegant dainty look go for something like this.
With such lovely options for the perfect wedding reception dress, you'd be sorted easily. Pick inspiration from these and have your designer stitch it up. If not that there are uncountable options out there in the readymade market. There are too many brilliant designers these days. From Indian to western to indo-western there's nothing you cannot find. These are just a few beautiful options to give you a nice starting point. It's your time to shine, so go do that! So go ahead and wear one of these wedding reception dresses at your upcoming function and look like a woman who is out to serve some serious looks.
Don't forget to share it with your soon-to-be bride bestie!