12 Wedding Gifts for Bride Ideas to Help the Groom, Squad & Guests
Here comes the bride and it's time to let her know that she's special. If you're confused about the right token of appreciation, don't worry. Here are 12 amazing wedding gifts for bride ideas which will sort the case for everyone.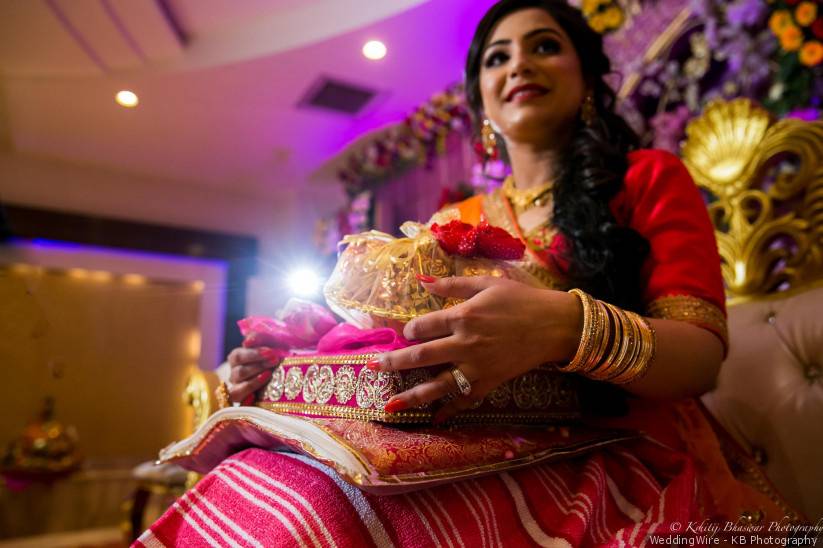 Celebrate! It's her day and she's getting ready for a new phase of her life. Beyond the treasured delights of the festive day, the bride also expects a shower of blessings her way - from all of her loved ones, her family, friends and all of the guests who her big day. While your feelings are always with her, ensure that you can show them too, with an astounding set of wedding gifts for bride.
If you are confused about what to get as wedding gifts for brides, then you're at the right place. Today, we are going to take you through a list of things the bride-to-be will love to receive and you need to check it out, now! Also, once you go through these wedding gifts for brides remember to get in touch with a wedding trousseau packing company who will pack these dreamy gifts in an effortlessly beautifully manner and make this gift all the way memorable!
Wedding Gifts for Bride From the Groom to Surprise His Lady Love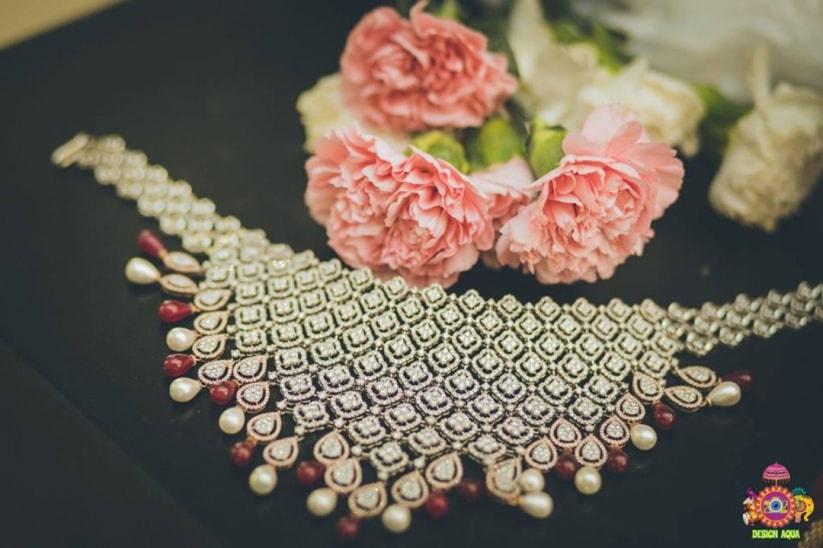 If you are the groom-to-be, here are 4 things you can definitely get for your bride. It's going to be an emotional day for her because she will be leaving her home and family behind to marry you and your one sweet gesture will win her heart over. We are sure she's planning a gift for you as well. While you were getting to know her, keep in mind what all does she likes so that it can help you choose the perfect wedding gift for your bride.
1. A surprise honeymoon date to win her over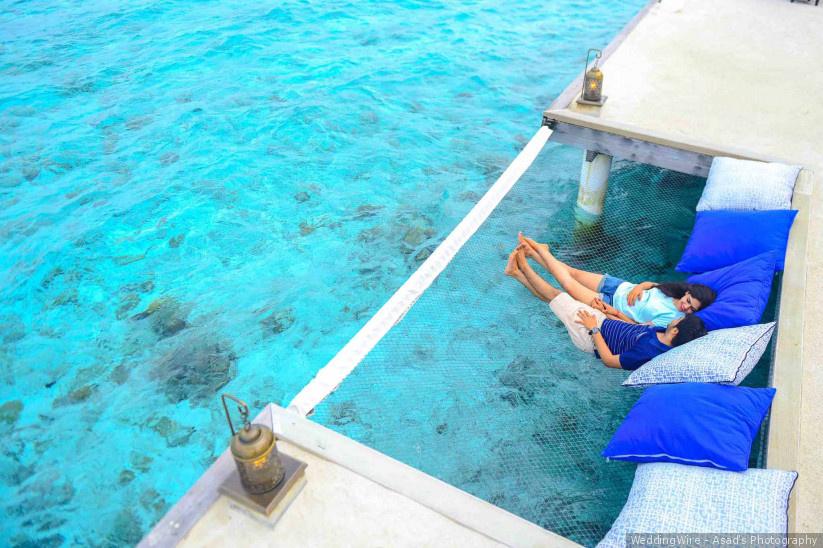 The groom can plan for multiple wedding gifts for bride, but one thing he must do is organise a surprise date during their honeymoon. It can be as simple as a romantic, candlelight dinner at their hotel or just a meal at a restaurant with a great view. Most women love surprises and if it's on their honeymoon, it's even better. You can even go a step further and take her to her dream destination for her honeymoon while carefully planning the itinerary with all the things that she likes.
2. Jewellery as women can't say no to them ever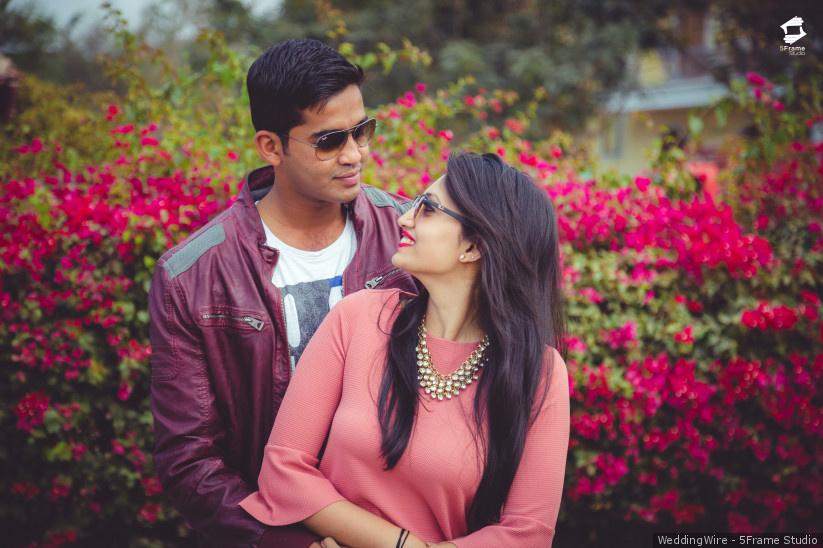 They say that a diamond is a woman's best friend and that's just so true. Among all the other wedding gifts for bride, this one will be her favourite. Pick a jewellery item you know she will love. It could be a bracelet, a pair of earrings, a necklace or even a ring - we are sure she will pleasantly surprised when you gift it to her. Be it a gold, diamond or high-end imitation jewellery, a little bling in her closet will definitely put a smile on her face.
3. A DIY gift - box of memories - a box of love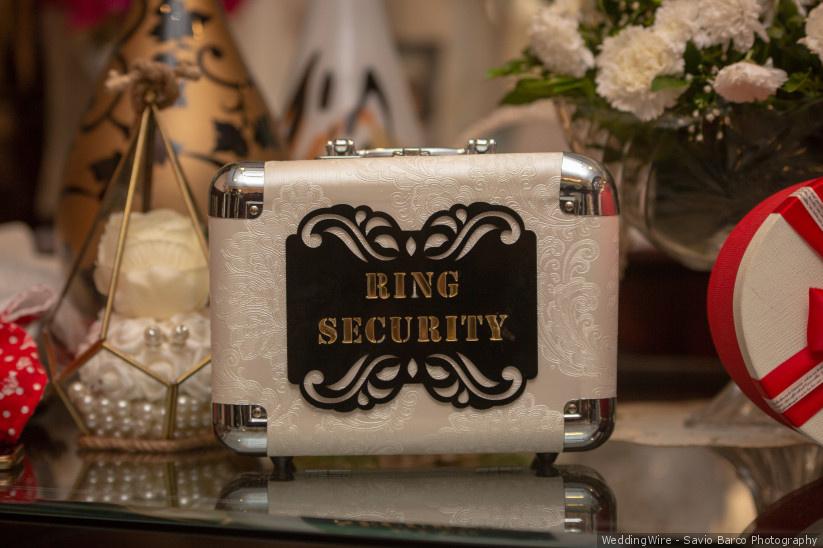 Nothing says you love your woman than something you create with your own hands. Get a scrapbook or even a photo album and put pictures of both of you together in it with the place, time and tiny memory attached to that day. Leave some leaflets for future pictures. This is one gesture your bride will definitely appreciate. More than a creative one, it is a unique wedding gift for bride especially when it comes from the groom, who would put in efforts to create something that she would love.
4. A stream of gifts - cos one won't do the trick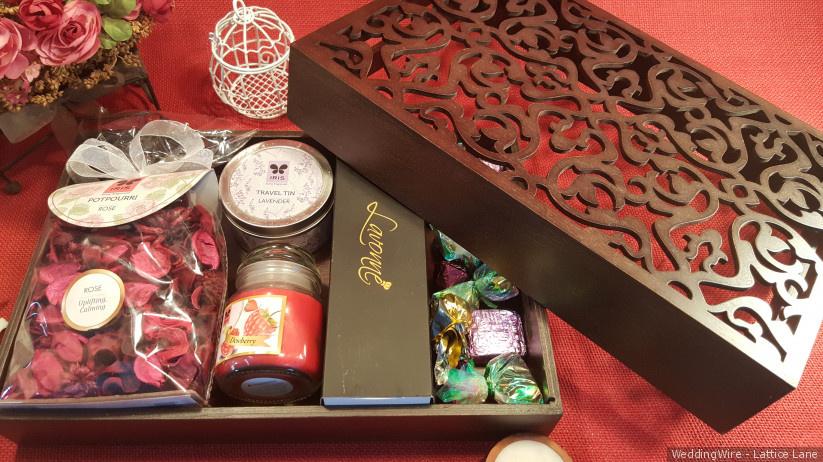 Confused whether your ideas feel too small for the occasion? Bundle them together into a steady stream of thoughtful gifts to pepper your woman's days. Add a single token to each day and you would have aced the wedding gifts for bride game with absolute ease. It can range from accessories, perfumes, her favourite dessert, trinkets or anything else that she likes. It would definitely make a wonderful wedding gift for bride.
Wedding Gifts For Bride From The Bride Squad For their BFF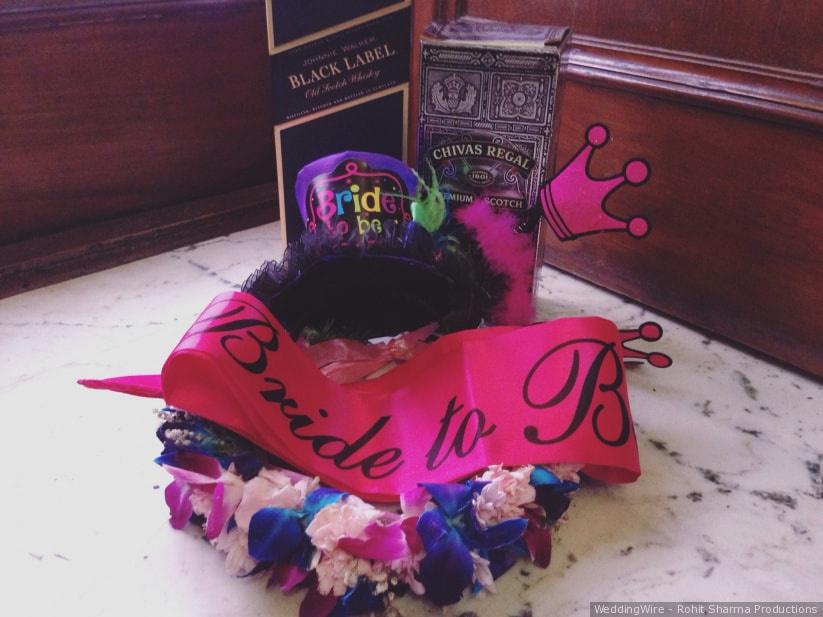 The people who know the bride inside out are her best friends. If you are a part of the bride's squad, you need to ensure that she gets the best of what she deserves. While she is anxious and nervous, your presence and small gestures can really ease her mind and help her relax. Here are 3 things you and your gang can get for her that'll definitely make her happy.
5. A basket of naughty items - Well hello bachelorette party favours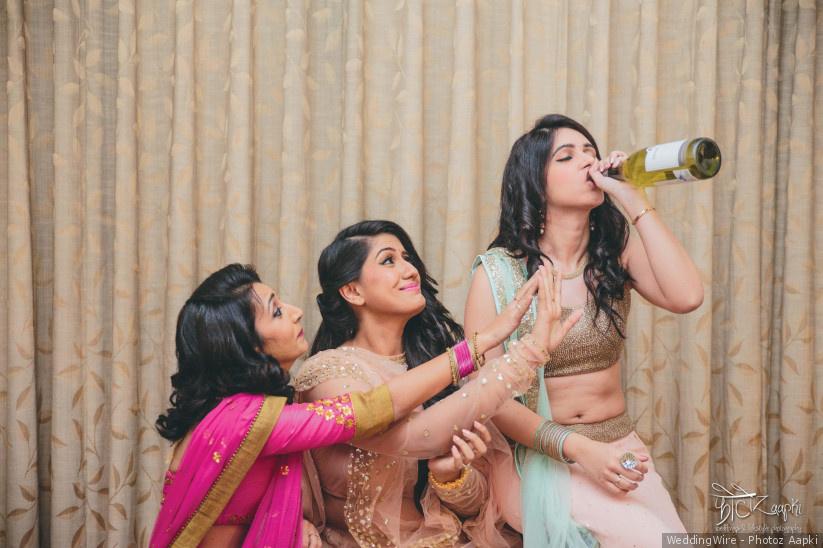 It's the best friends who always get naughty items for the bride-to-be. Get a basket and fill it with multiple naughty items. It could be sexy lingerie, a game of strip poker, playing cards or even a roll and dice game. Make it as naughty as you can but make sure only the bride opens that gift. It can be something that she wanted to do but never got the chance for or something that you think that she can do. Just a little push in the right direction and she would love the gesture.
6. Financing the honeymoon - wonderland and lalaland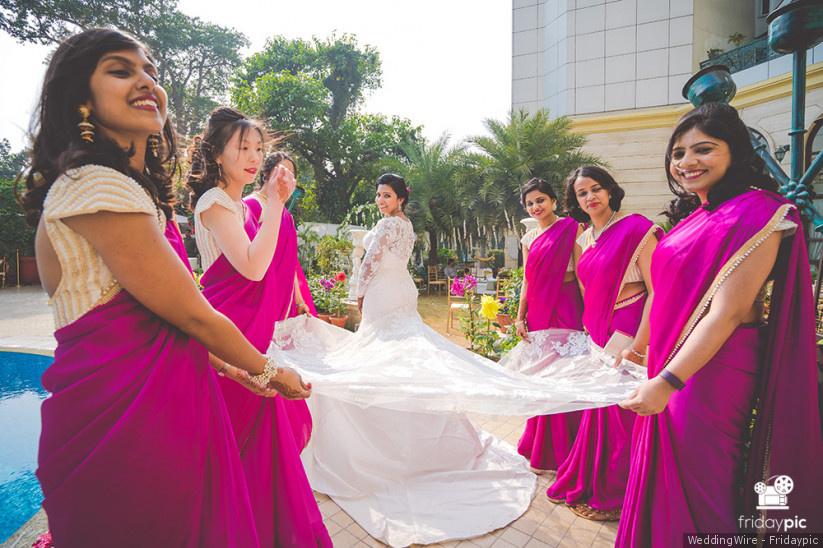 Another sweet gesture that the bride's friends can do is financing her honeymoon. Depending on your budget and the number of friends, if you can just buy the honeymoon tickets for your friends, it'll be one of the best and most useful wedding gifts for bride. You can discuss and organise the whole thing with the groom or let the whole thing just be a wonderful surprise.
7. A trousseau box is a must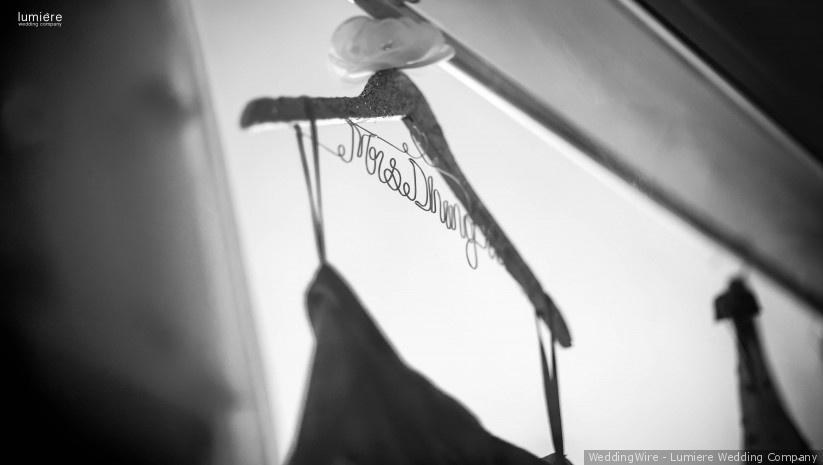 When we say a trousseau box, we don't mean you buy her the entire wedding outfits, what we mean is you can get all of her favourite cosmetics for different brands and categories and arrange them in a box for her. All brides love getting pampered and so the bride's squad can gift a trousseau box full of self-care and self-love products and we are sure the bride will love it.
8. Get Her a Boss Mug! Cos She is a Boss Woman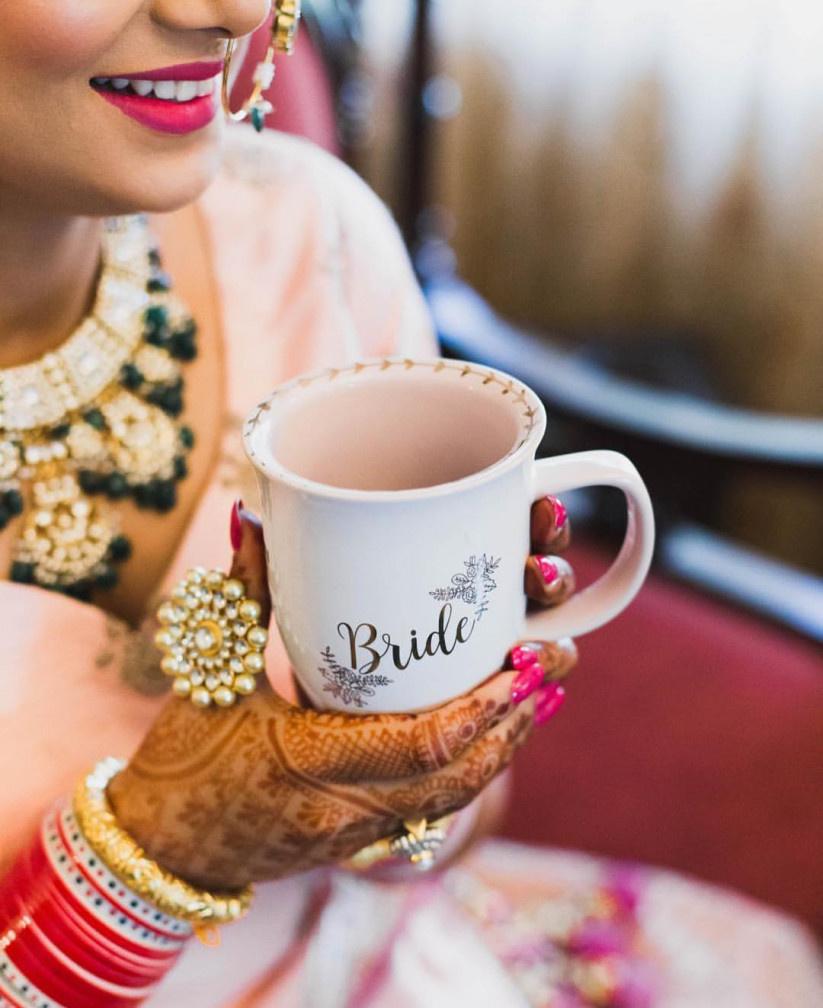 Image courtesy: Harleen Deol Photography
Get your girl a set of coffee mugs that define her bridal attitude, or even a fancy sipper. That's the kind of wedding gift she can only get from you.
Wedding Gifts For Bride From The Guests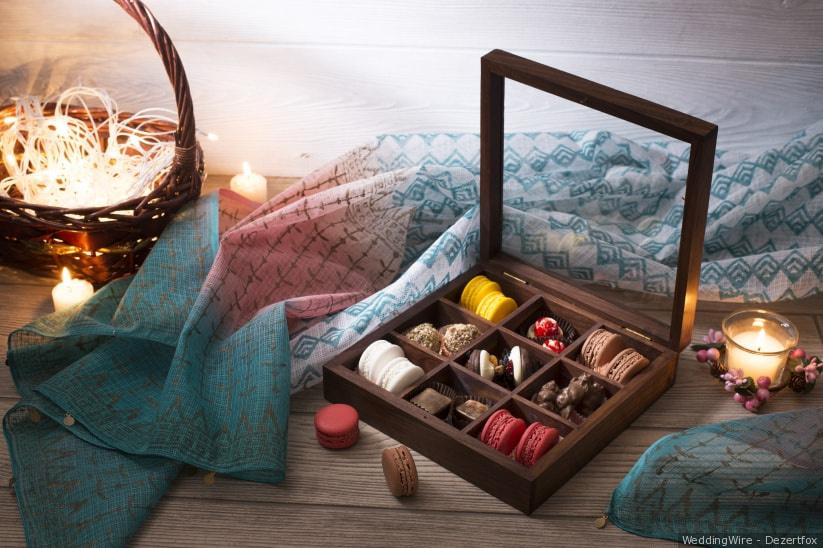 When you're a wedding guest, you're mostly confused as to what to get for the bride. Though you need to make sure that you either get two gifts, one for the bride and one for the groom or you get one gift combined for both of them. Here are 3 things you can get for the couple.
9. A pair of matching watches - Oh So Cute
Often the wedding guests don't get too creative with their gifts but if you want the couple to remember what you got for them, buy a pair of matching watches. It's a great gift to give and the couple will really appreciate it. Most guests hand over the 'Shagun Lifafa' and it's just so old-fashioned. Try something new and get the couple a pair of watches.
10. A gift card, instead of 'Shagun ka Lifafa' - Let's do Things differently, Shall We?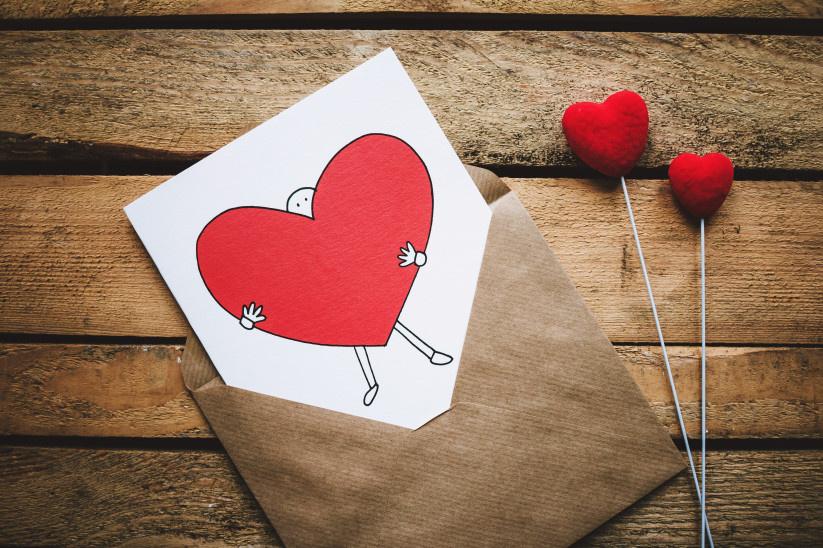 Image courtesy: Pexels
A gift card is the new 'Shagun ka Lifafa', only better. All the major multi-brand stores have the option to get a gift card wherein you buy a plastic card of a certain value, and gift it to the bride and the groom. They can then use the card, within the duration of its validity to buy whatever they like from the store. It's a win-win for both.
11. Items from her registry - The Gen-Next Way of Celebrating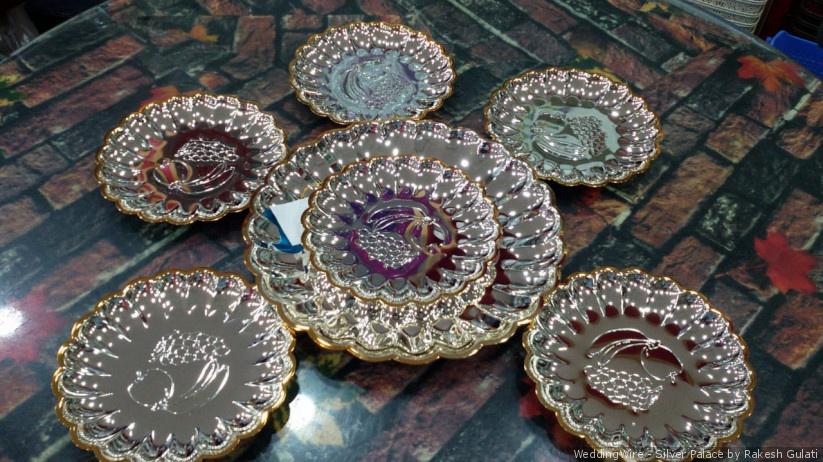 Book items from her wedding registry and be sorted for your wedding gifts for bride. It would be exactly what she wants as she gets ready for her new home and abode.
12. Home decor and kitchen items are a Must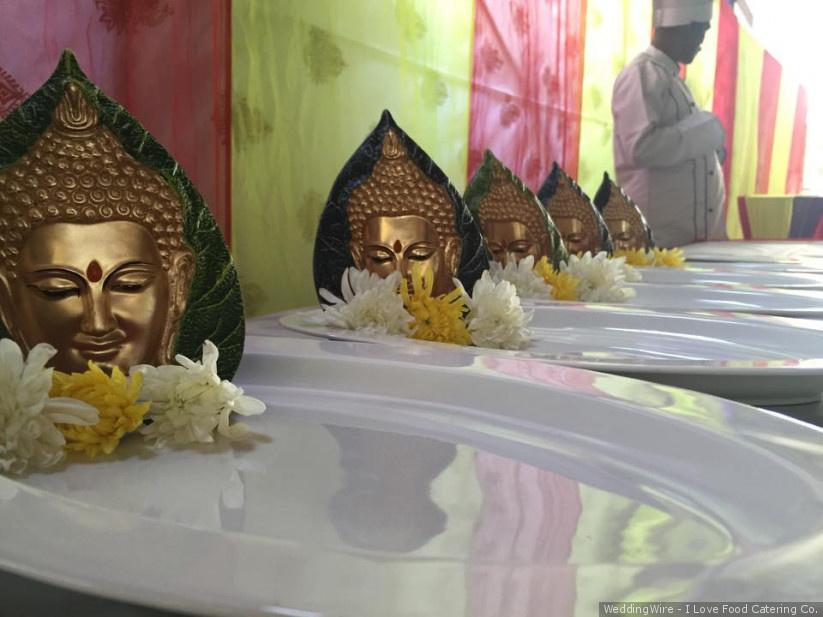 When two people get married, they are eventually going to build a home together and so you can gift them home decor as well as kitchen items to help them create a collection of goods. A home decor item can be something like a wall hanging, a painting, a wall clock, a nice showpiece etc. Kitchen items can include kitchen electronics like a mixer, a microwave or a handy. You can even get the bride a dinner set, a cutlery set or baking set. We are sure she will like it.
Now that you have all of these amazing wedding gifts for bride options to pamper your lady love, best friend and the bride of the hour - stop at nothing till you find a gift that has her name written all over it!
We hope you now have a clear idea of what a bride would like as a wedding gift. So don't wait any longer and go shopping right away and bookmark this listicle of wedding gifts for bride ideas now.
So which one out of these wedding gifts for bride are you going to get for the bride? Do tell us in the comment section?