Our Take on Sabyasachi's Celebration of Women, His Designs & Models
From a royal red lehenga to a serene white one, here are the different ways in which Designer Sabyasachi has hosted celebration of women with his designs. Embrace the beauty of it all and take inspirations.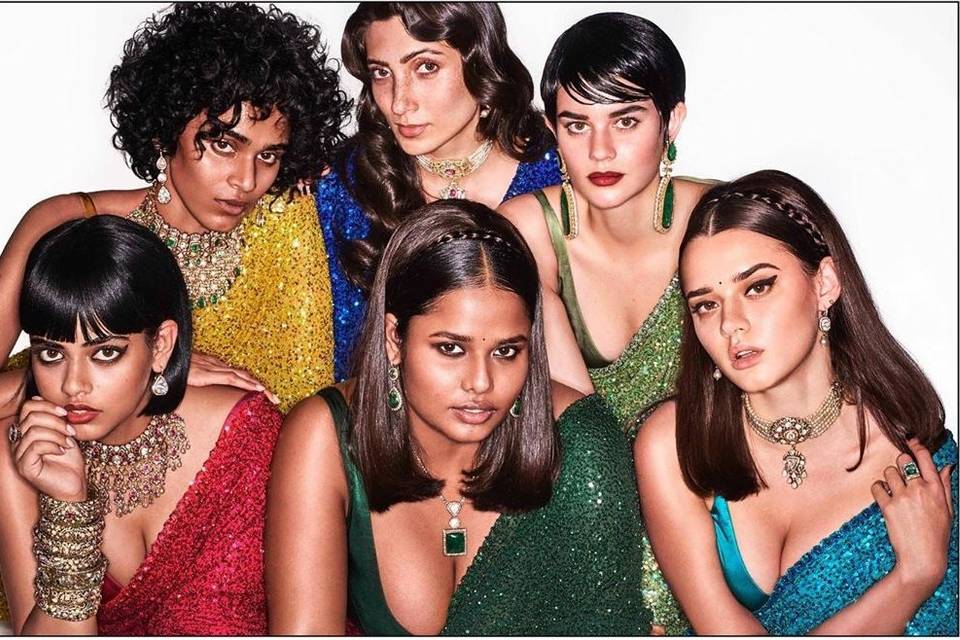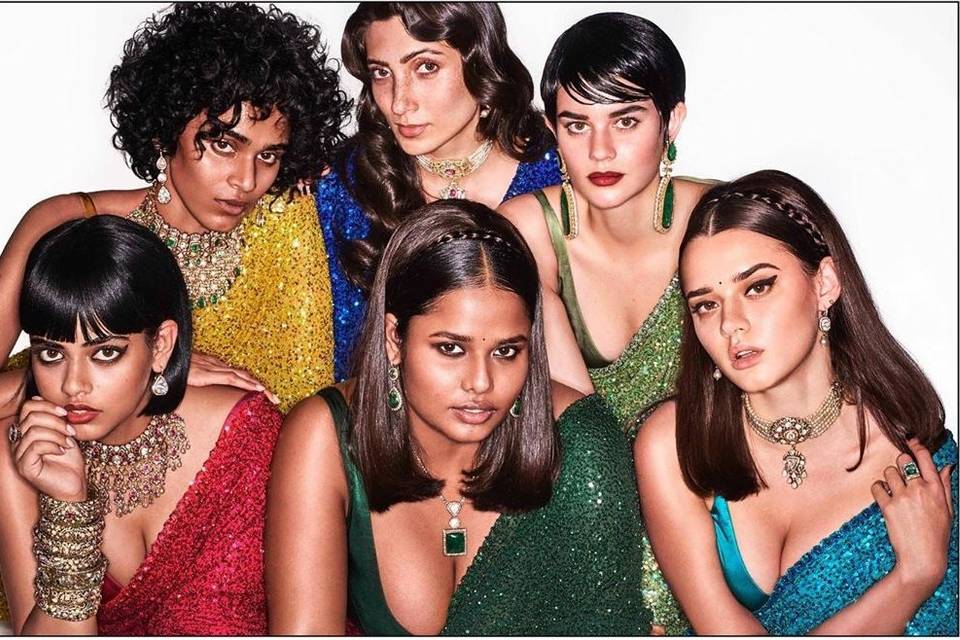 The celebration of culture and traditions in India is like a big carnival with the wedding being one of the biggest celebrations. Ace designer Sabyasachi Mukherjee has taken the fashion industry by storm with his ideas of subtle inclusivity that has made his collection more relatable for the modern-day brides. The list of women who wish to be a Sabyasachi bride is a long one and it keeps growing.
To meet these bridal dreams and aspirations and at the same time celebrate their individuality and uphold the beauty of each, his designs have become the epitome of traditional wear and his models and concepts of photoshoot have given a completely new dimension to celebrating women in unique and individual ways.
Here are some of our favourite picks from his photoshoots that have inspired women to embrace themselves and celebrate their womanhood in every beautiful way possible. Read to know.
Sabyasachi's Celebration of Women & Their Diversity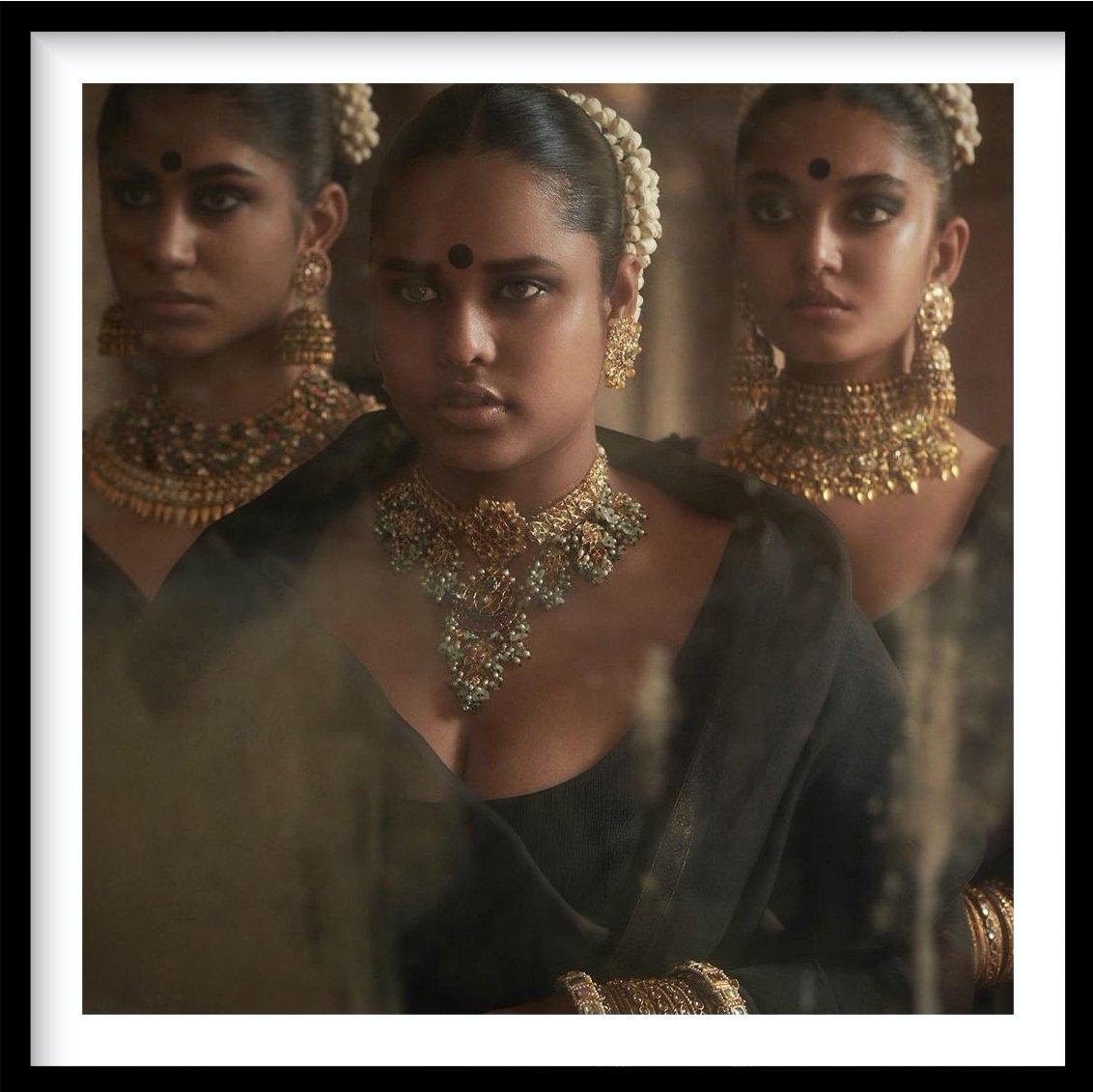 Sabyasachi's models have almost always been awe-inspiring. Breaking the general western concepts of a model being lean and tall to fit into the picture, the models who showcase Sabyasachi's collections have been a source of inspiration for many. His latest collection for the 2020 edit and his 'The Devi Collection' has been such a pleasant surprise for all, and the inclusivity of body positivity and acceptance of all is everything that the world needs.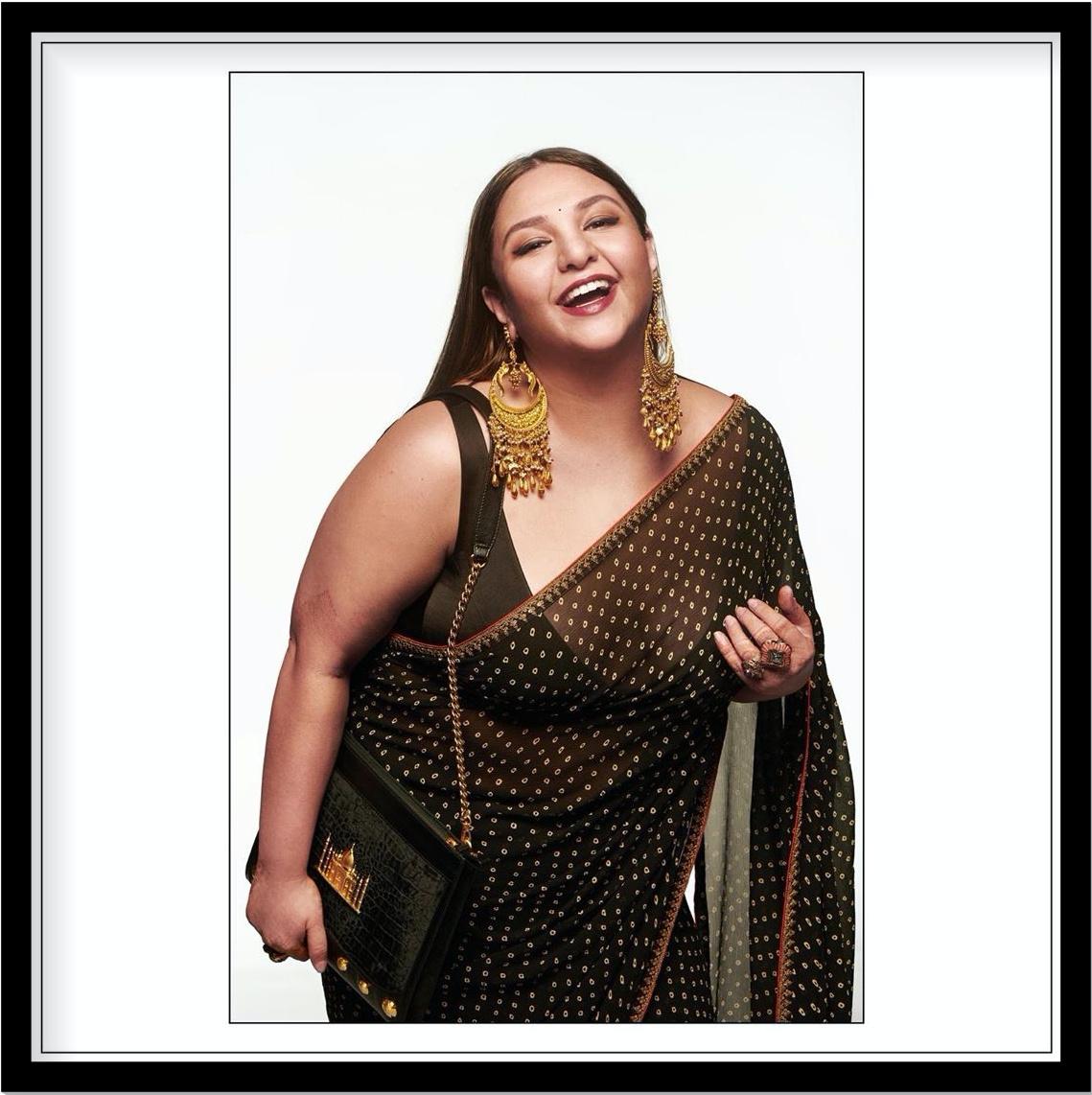 He has ended all woes for the brides, and women in general, who consciously or unconsciously hesitate to flaunt a twirl in designer wear for whatever reasons by displaying designs on plus-size models in a very classy and subtle manner, that is both impressive and admirable.
Sabyasachi's Celebration of Women & Simplicity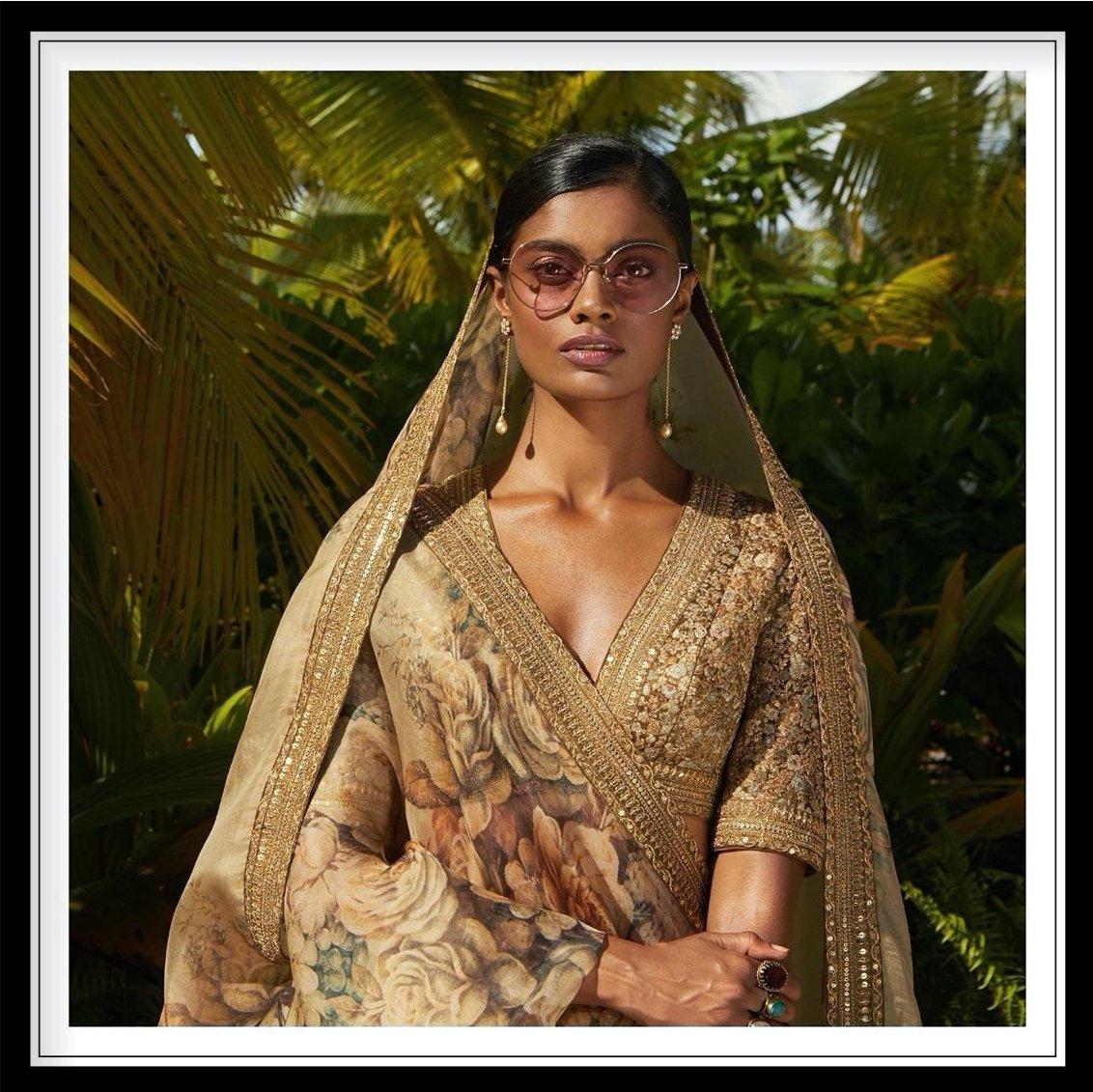 His designs have always spoken for themselves and this amalgamation of traditional wear with tropical prints is one such bespoke ensemble of his in gold. This Sabyasachi model flaunts her natural skin with so much grace. The makeup that has been used is minimal and very dewy, that is to enhance her natural beauty and not cover it up in layers of foundation. This is in itself a beautiful way of upholding the woman and celebrating her.
Sabyasachi's Celebration of Women & Equality

Sabyasachi is one of the world's most renowned couture brands for Indian traditional wear. While upholding the reputation with his mind blowing designs, his model shoots have aced the #EachForEqual theme that is widely celebrated for this year's International Women's Day and revolves around challenging stereotypes, broadening our perceptions and fighting gender bias. His photos portray the male models dressed elegantly and standing with one or more women holding the centre of the frame in all grace, setting a perfect example of collective unity.
Sabyasachi's Celebration of the Modern Woman

Gone are the times when low chignon buns with a Juda hairstyle was the only available wedding hairstyle for women. His models have been carrying the baton of acceptance of change and variety with their edgy pixie cut hairstyles, their shaggy bobs and even their retro curls. Being the harbinger of fashion statements that are later picked by the world, Sabyasachi has shown us through his models and photo concepts that the general notion of gorgeous long wavy hair is not the only accepted image of a woman in ethnic wear and his Bohemian collection is one such proof.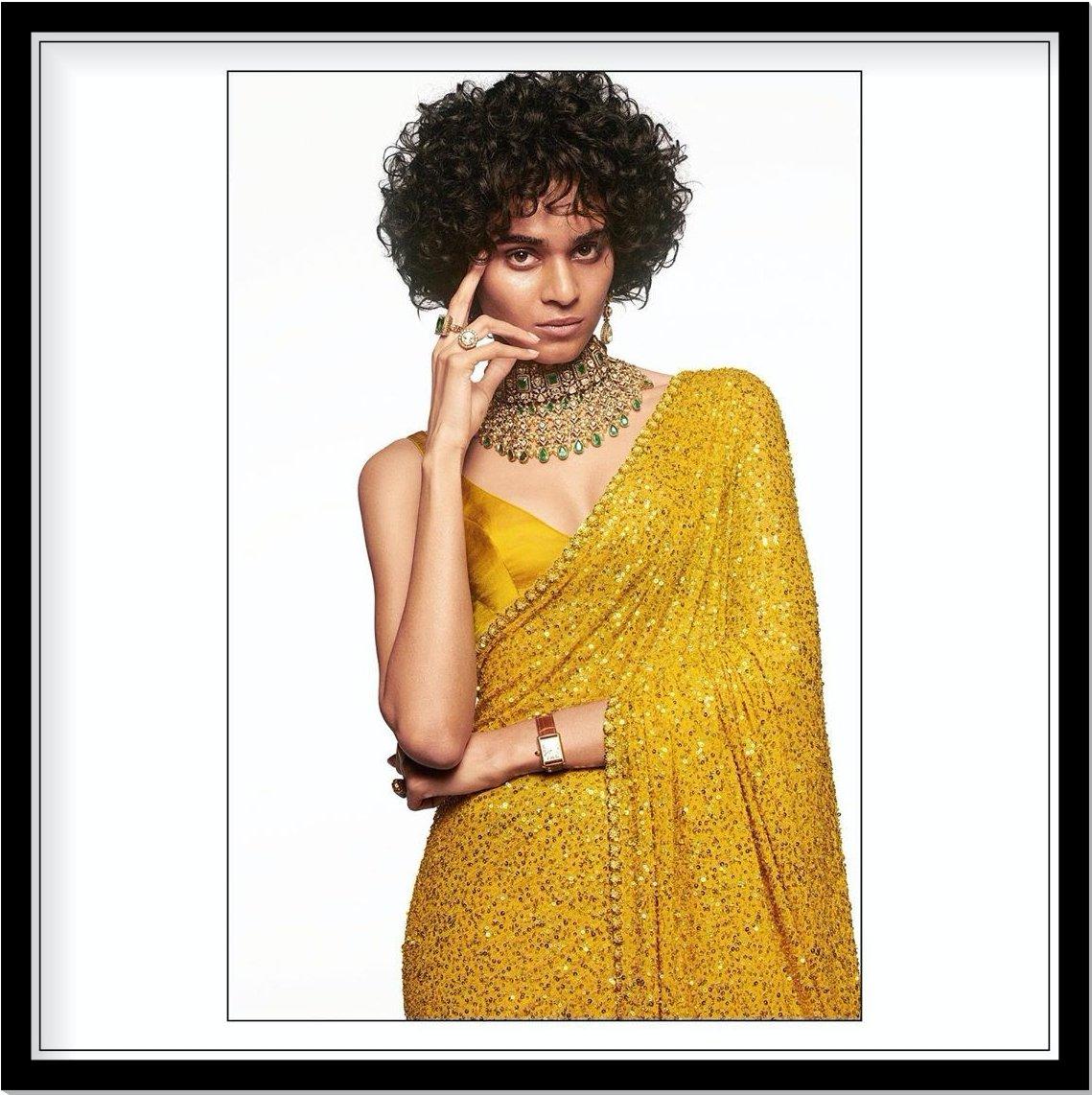 In his Neo-Bohemian collections for his Wedding Collection 2020, Sabyasachi's models have come with out of the box hairstyles and accessories that were not always traditional and the name of the collection itself involves the inclusivity of unconventional lifestyles (Bohemianism) that was almost a nomadic exile once.
Sabyasachi's Celebration of Women with Colours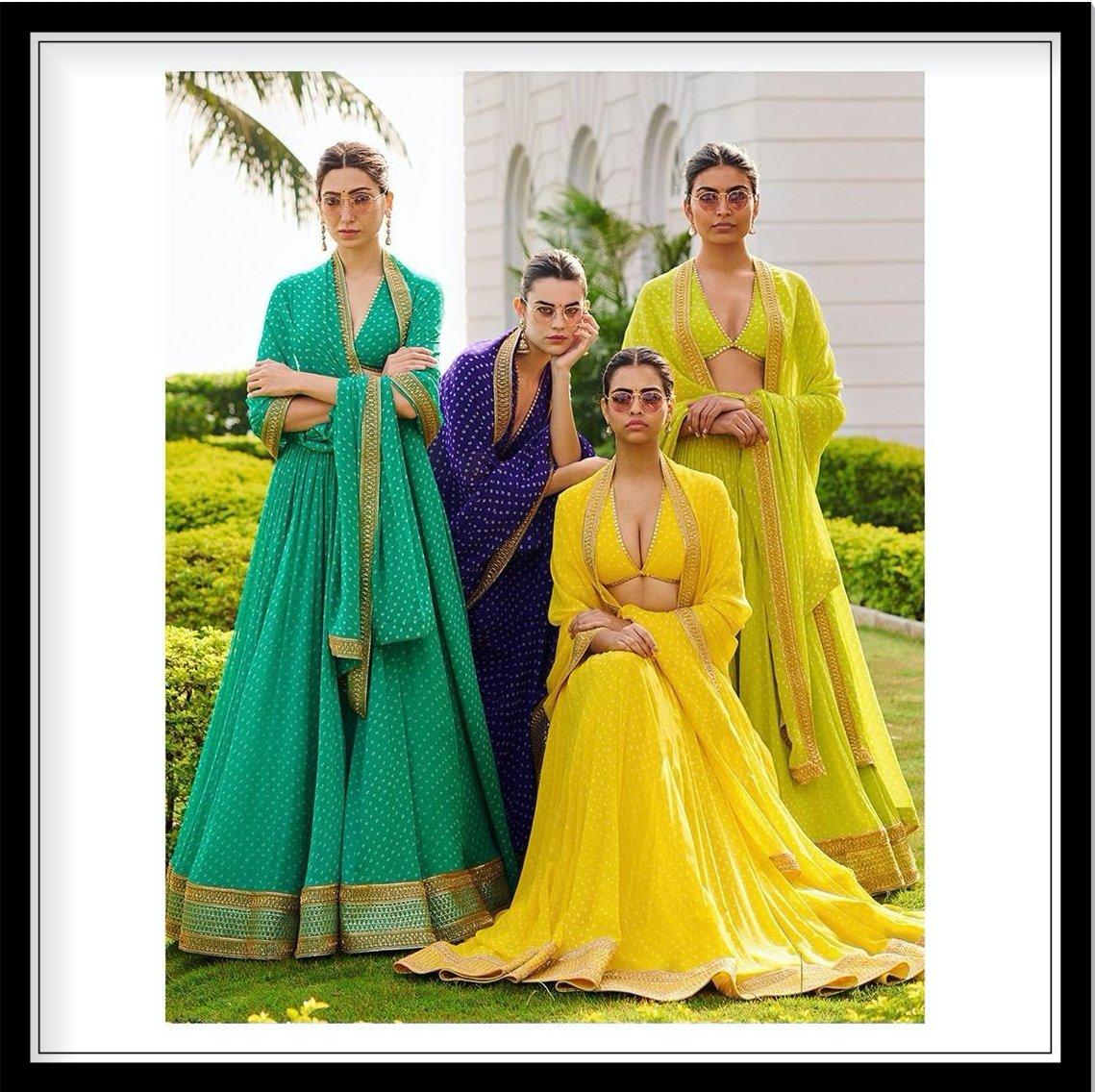 Celebrating a woman while upholding her traditional roots is one art that is finely mastered by Sabyasachi and his designs. When the norms of traditional look come in question, red is almost always the colour on people's mind. Breaking that stereotype and letting women choose their colour for her wedding and other occasions is a gracious and yet subtle way of celebrating women.

Colours like green and teal or pastel palettes have now become one of the raging beauties of the wedding wardrobes and there are so many women who are opting for a variety of colours to fit the theme.
Sabyasachi's Celebration of Women with his Unique Designs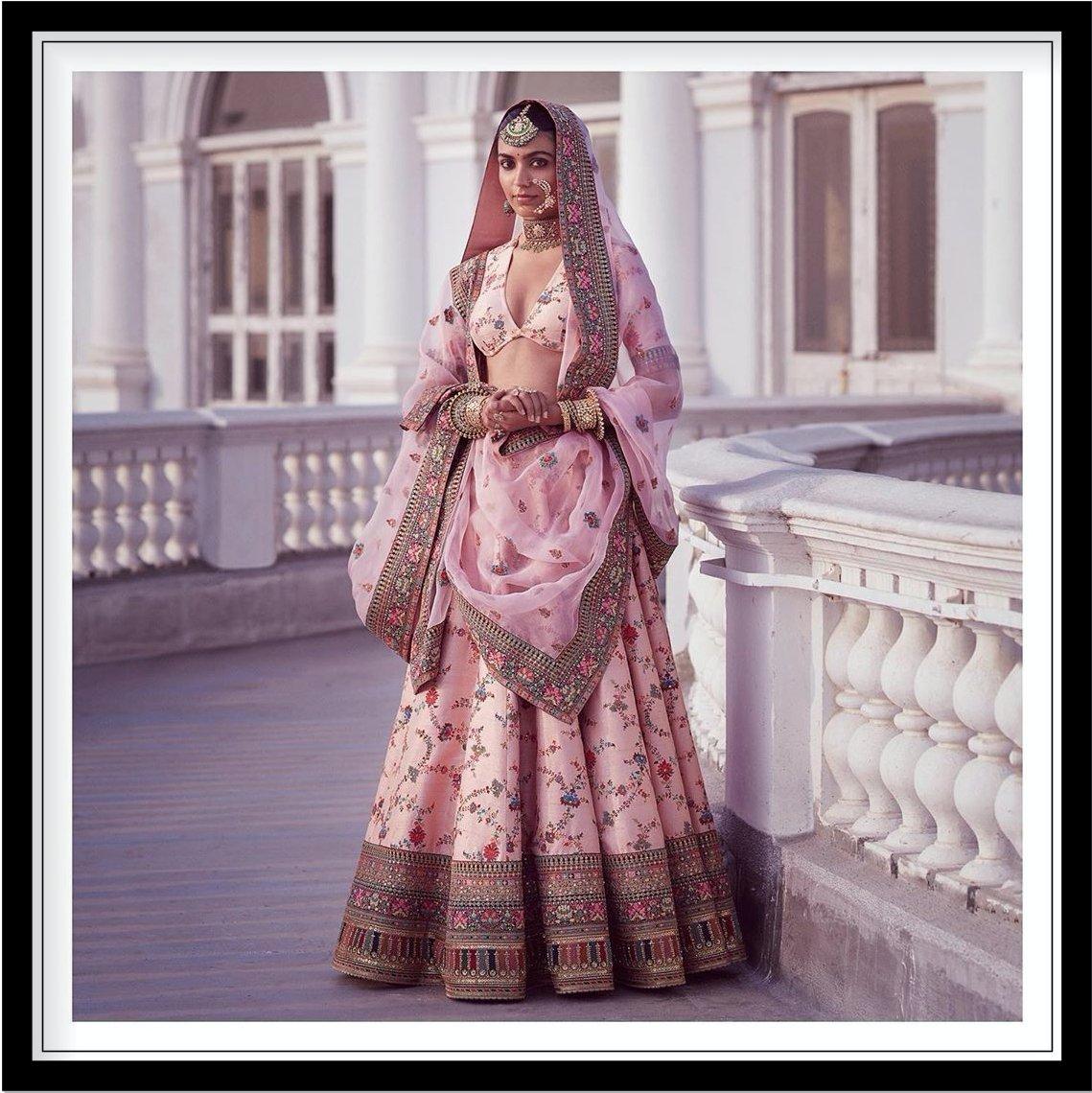 Breaking the boundaries with impressive finesse and sustaining the conventional images of traditions and the clothing, Sabyasachi's models are seen flaunting a wide variety of necklines for their blouses or even their Kurtas and gowns. From a deep V neckline that was once against the general acceptance to beautiful boatnecks and the scoop neck designs, his models have showcased how women can be celebrated candidly while endorsing the heritage of millions of years.
Sabyasachi's Celebration of Women & Their Candidness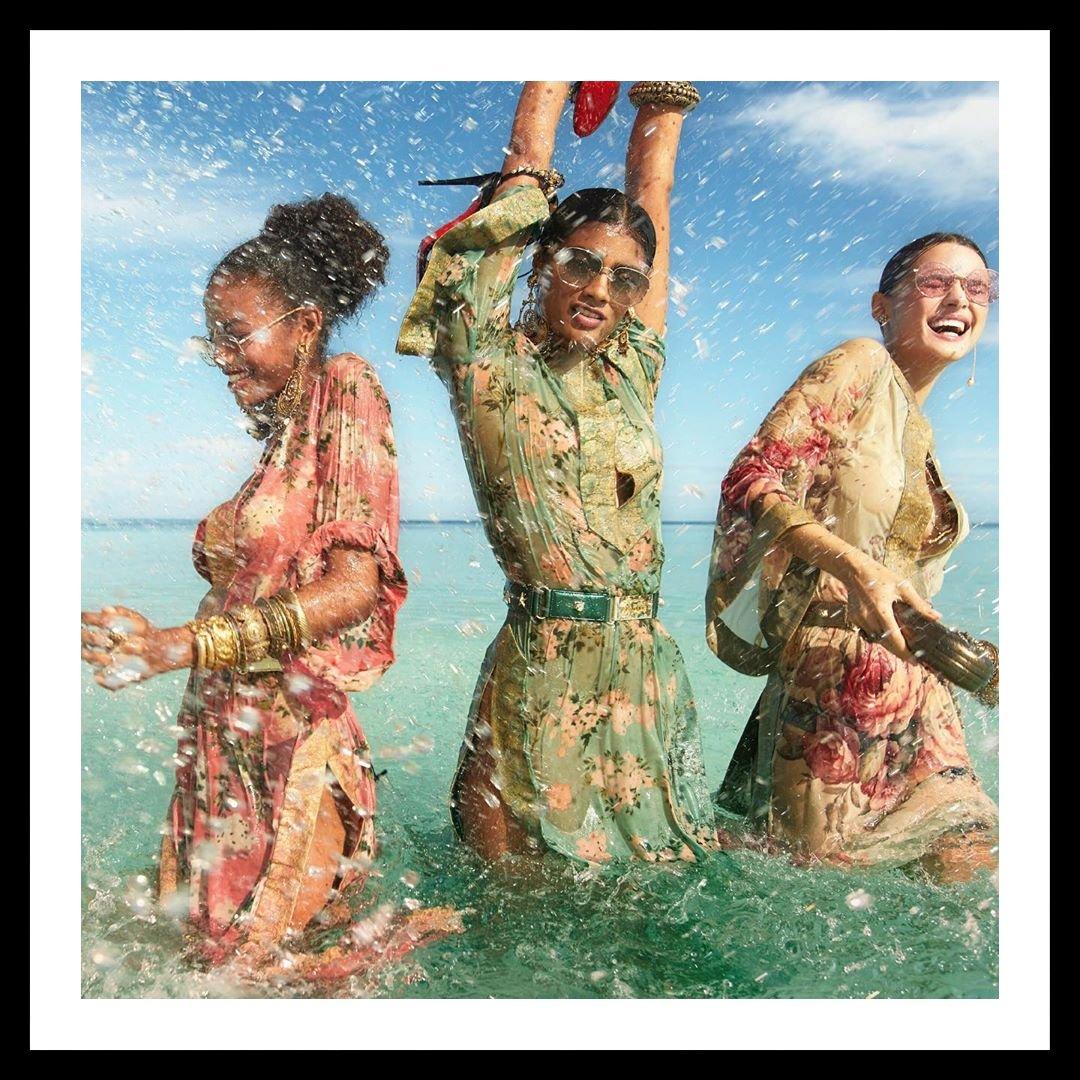 Breaking all stereotypes, Sabyasachi models have flaunted some gorgeous curls, edgy pixie cuts, bold Afros and so on. Sabyasachi's designs and his celebration of women, has in the most delicate way included the modish culture and popular fashion and merged it with the traditional attires and cultural roots that India is so proud of. His models did not only ace the poses required to advertise traditional attire, but they were also seen in their most candid frames.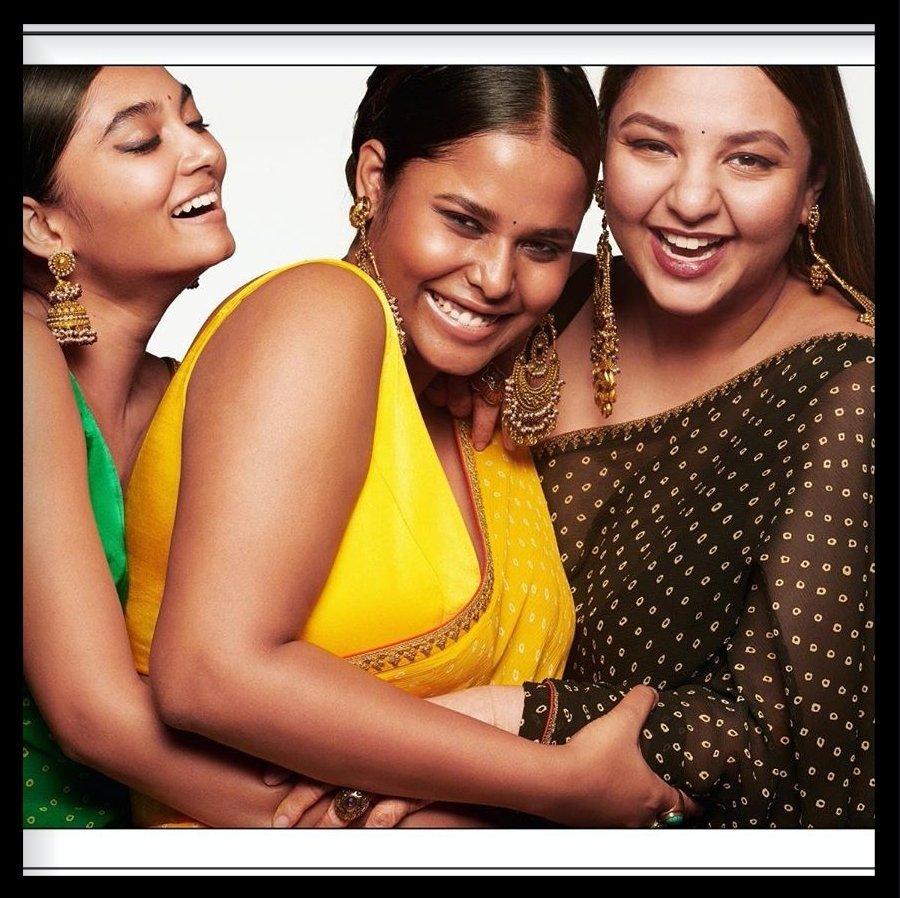 With the popular saying, "A happy woman is a beautiful woman," Sabyasachi models have inspired smiles all over with their photoshoots. From collaborating with exceptional global brands like Vogue, Christian Louboutin and so on and representing the traditions and culturally rich colours of India all over the world to being the Designer of The Year - Bridal, he has very humbly celebrated women from all walks of life.
"More important to me than anything else is the notion of economic and social empowerment. That is why I strive to leverage the power and privilege that my position grants me and use it to create a more sustainable, robust ecosystem for craftspeople. An ecosystem where Karigars, with their unique skill sets, not only survive but are also afforded the opportunity of upward mobility and economic stability. I thank you for your patronage, as it permits us to continue aligning our actions with our core values by supporting these crafts, craftspeople, and traditions in a sustainable way," as said by the designer, is a source of inspiration for many.
Holding on to our foundation and conventions that make us so uniquely beautiful and exotic, while making space for the contemporary woman and her needs of comfort and style in a beautiful concoction, Sabyasachi and his designs celebrate women and inspire women to embrace themselves and feel beautiful inside out.
Fighting for the idea of #EachForEqual every day, working in offices all day to smiling their hearts out at their Mehndi ceremony or dancing their shoes off on their Sangeet night, this is for all the women in their most beautiful self.
Cheers to women and the ever-supportive men! If you choose to be a Sabyasachi bride, let us know in the comments what you picked and why! Get in touch with the photographers onboard to click unforgettable pictures when you twirl.
Note: All images have been sourced from Sabyasachi's Official Instagram page.