The Importance and Significance of the Rukhwat Ritual in a Maharashtrian Wedding
Traditionally, no Maharashtrian wedding is complete without an elaborate display of rukhwat. Let's take a look at the importance of this ceremony followed by some ideas to make it impressive. Have a browse!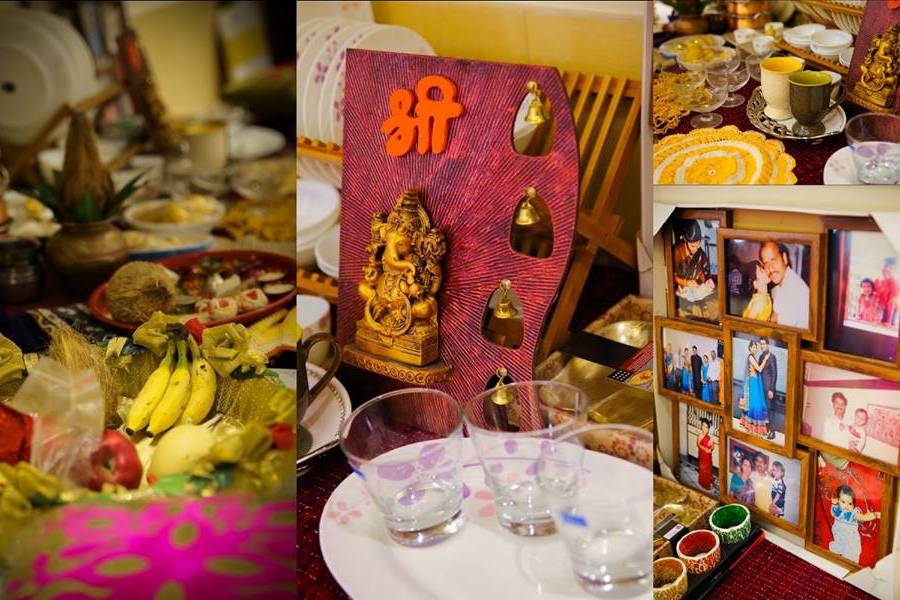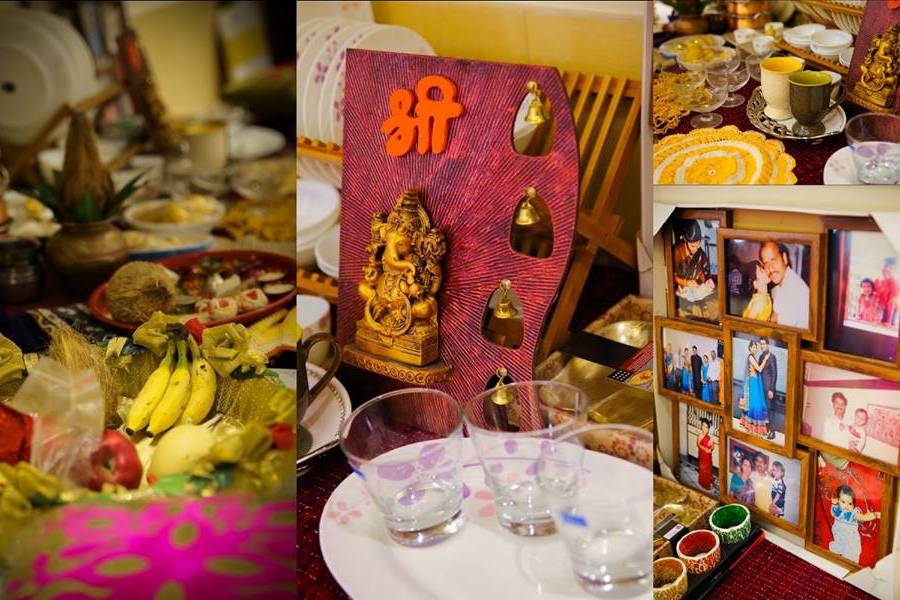 Image Courtesy: Rukhwat's Facebook Feed
Have you ever seen a table that is filled with bridal items that a bride would be carried to her husband's house after marriage? Well, this display is called Rukhwat. Every Marathi wedding will have this ritual wherein the bride's family arranges items such as decorative pieces and dishes prepared by the bride.
A. Importance of Rukhwat Ritual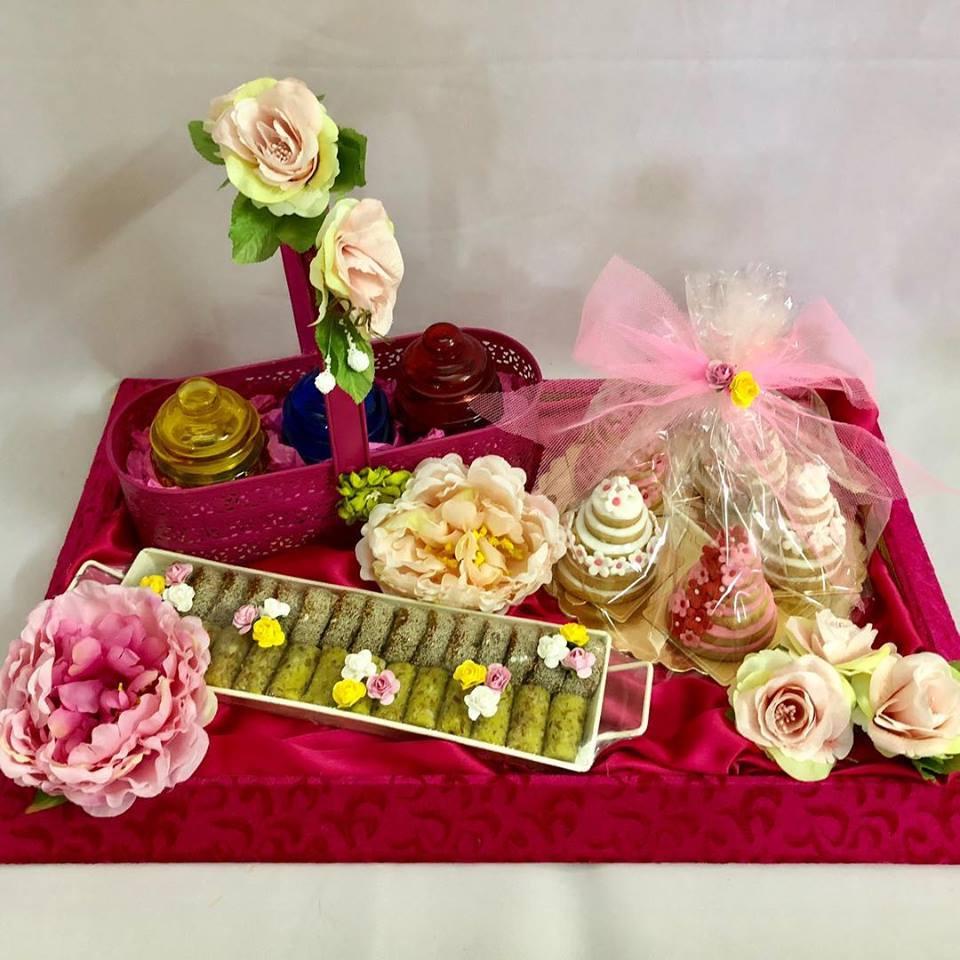 Rukhwat is the Maharashtrian version of the bridal trousseau and has special significance in a Marathi family which is planning to host a wedding of their daughter. Look at some of the reasons why this ritual is so important in every Marathi wedding:
For showcasing a bride's talent
In the olden days, the ritual of Rukhwat was done mainly to showcase the bride's talents in front of her in-laws. Many items prepared by her, like handmade paintings, table mats, crochet crafts, embroidered pillows and cushions, and foodstuff were displayed for her in-laws to see her abilities and accept her for good. A grand display ensured that the bride would be well-taken care at her husband's house.
To show the status of a family
The ritual also aimed at showing off one's prestige and repute in front of the groom's family. Even till this day, weddings in Maharashtra are incomplete without a Rukhwat, and many families are going over the top to have a grand show.
For pleasing the husband's family
This custom started basically to please the groom's family. Handmade items made by the bride would be displayed for everyone to see and appreciate her capability. Also, the trousseau would include basically all the items that would be needed to begin a new life in a new home amidst new people.
B. Some Ideas for Rukhwat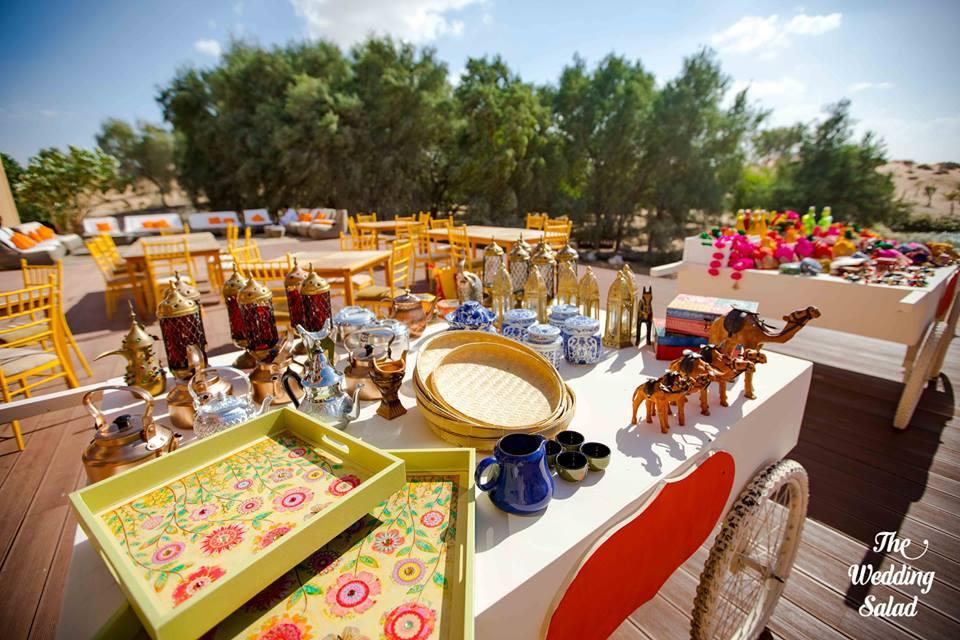 All Maharashtrian families plan way ahead as to what to include in this ritual. Every lady of the house, the mother, the aunts and the sisters plan months in advance about the things that would be included in Rukhwat. Would you want to take a look at some of the ideas that you can use? A statue of Ganesha Handmade or store-bought paintings, planters, crystal or China cutlery cookbooks, table mats and table runners, photo frames, bangle holder candle stands, spa hamper, poems and special messages, small decorative sweets
C. Things to Consider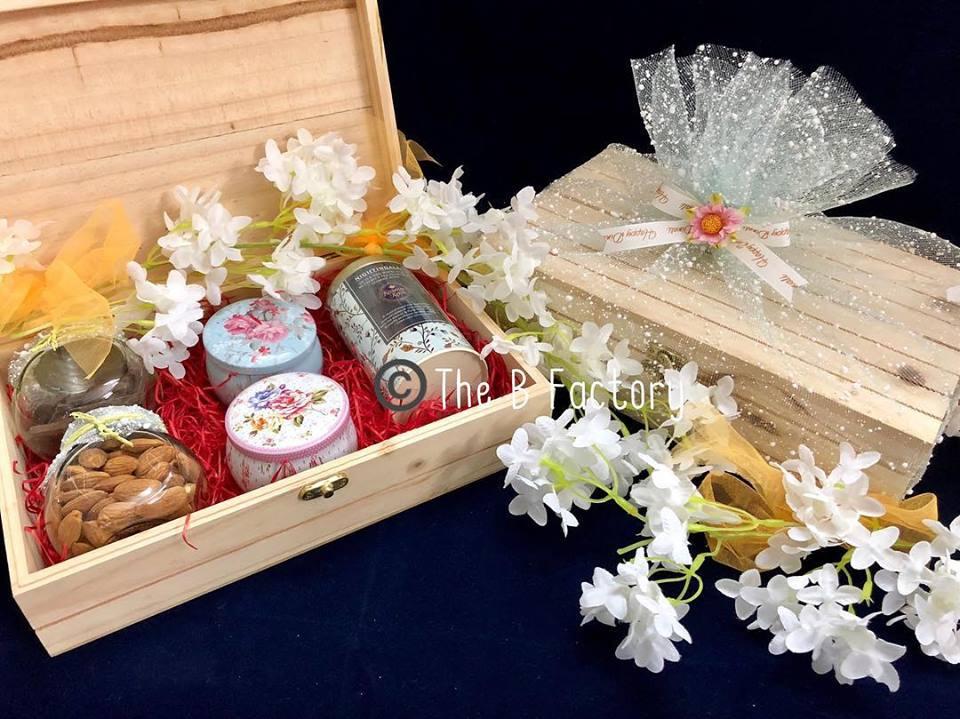 Before you decide on this ritual, here are a few things to remember. Please read these in order to put forth the best display that you have always dreamed about:
1. Keep the display simple
Always keep the table of Rukhwat simple and clutter free. Do not add everything under the roof. Doing this will mess up your table and make it look rather unpleasant.
2. Keep the display interesting
As far as possible, keep the table attractive. Dress up the fine bone china in satiny ribbons. Keep the display crisp. Arrange sweets like karanji in various funky shapes like stars to add some uniqueness.
3. Do not use too much of decorative mithai
Refrain from cluttering up the table with too many ornamental sweets. This will not look good plus it will also go for a waste later on.
4. Give a unique and traditional touch
Make your Rukhwat traditional by placing a Saptapadi card amongst the other items. This will create a traditional look for your ritual.
5. Have a dress rehearsal
Always have a dress rehearsal before the actual ritual. This is done so as to remove any unwanted item, and vice verse.
6. Keep things that are required
Often people clutter up their trousseau with unwanted things, which by the way is not at all recommended. Please try to include only such stuff that you would be taking to your new home to start your new life. Do not carry old and sentimental things since these will not serve you any good.
7. Keep expensive bone china and cutlery
Fine bone china and exquisite cutlery must find a place in your Rukhwat. These are fine things that every bride needs to have in her new home.
8. Keep a theme for your Rukhwat
All modern age weddings have a theme, and so should be your Rukhwat. Dress up the table on a selected theme so that it catches the attention instantly.
9. Hire a professional
You may leave the charge to decorate your Rukhwat table to a professional instead of doing it all by yourself. A professional has the talent to create amazing looking trousseau tables and will help immensely.
Known for its simplicity, a Maharashtrian wedding has its very own ritual called Rukhwat. It's unique custom and involves a lot of preparations. The above-mentioned tips and ideas for will help you get that dreamy Rukhwat table you always wanted! Have your wedding photographer and wedding videographer captures every single element of your ceremony!
What are your thoughts about this tradition? Let us know through comments.