Pre-wedding Images Alert - 6 Common Mistakes You Need to Avoid for the Flawless Wedding Album
Before you get your pre-wedding images clicked, ensure you don't make common mistakes that most couples end up making on their shoot day. Thank us, later.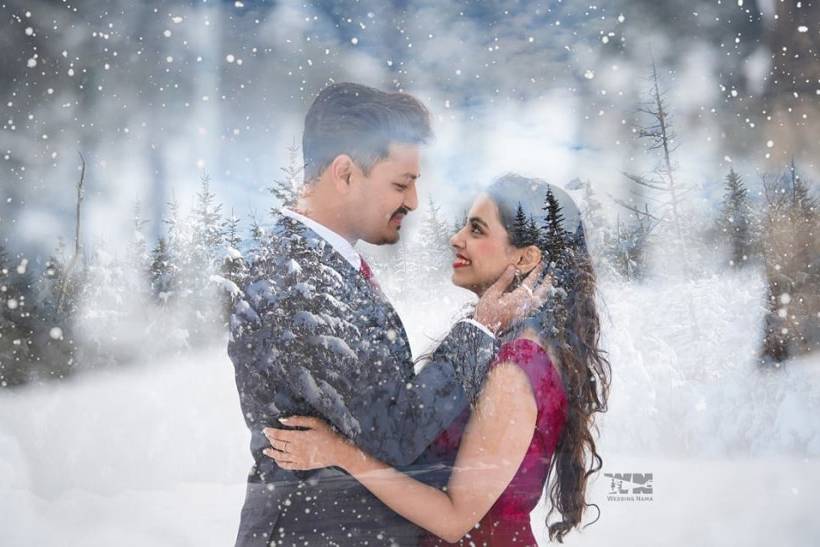 Wedding photography is incomplete without a pre-wedding shoot and so, here we are telling you about the common mistakes you might end up making but should avoid. Every bride wants her pre-wedding images to look beautiful and since there's no scope for errors, make sure you don't make these mistakes and have a smooth yet beautiful pre-wedding shoot day. Pre-wedding images happen to be one of the most precious memories that you will forever remember, even when you have spent twenty-thirty odd years together. To make sure that your pre-wedding images are the most beautiful moments of your life, you would need to make sure that each picture that you get clicked is pristine.
So, for the very reason that each of your pre-wedding images is not just spectacular but literally picture perfect, we have enlisted top 10 mistakes that most of the couples are guilty of making when posing for their pre-wedding images. So, read on and figure them out before you mess up your own!
Common Mistakes Seen In Pre-Wedding Images
Below you will be introduced to some mistakes that each one of us is guilty of making. So, don't worry it happens to the best of us. Read on and bookmark these common mistakes to avoid so that you can have perfect pre-wedding images quick and easy.
1. Not finalising a theme or concept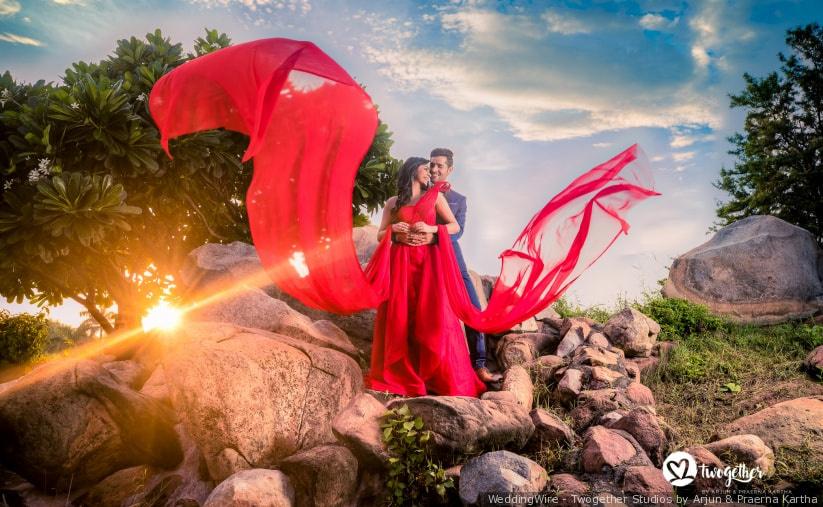 From a dramatic filmy shoot to a classy vintage one - there are so many pre-wedding shoot themes that are absolutely inspirational. Before you go for a pre-wedding, go through all the themes and choose the ones that you would like to incorporate in your pre-wedding images.
Mistake - The problem comes when couples don't select a theme or a concept until the last minute of their shoot. This creates chaos in the pre-wedding shoot. When what want you to want is not clear in your head, it not only puts off everyone but also is a waste of your time as well as the photographer's time.
Fix - The way to fix this is to have a clear-cut conversation with your partner about a theme you both like and are comfortable with. Share your concepts with your photographer beforehand for gorgeous looking pre-wedding images.
2. Not meeting the photographer before your pre-wedding shoot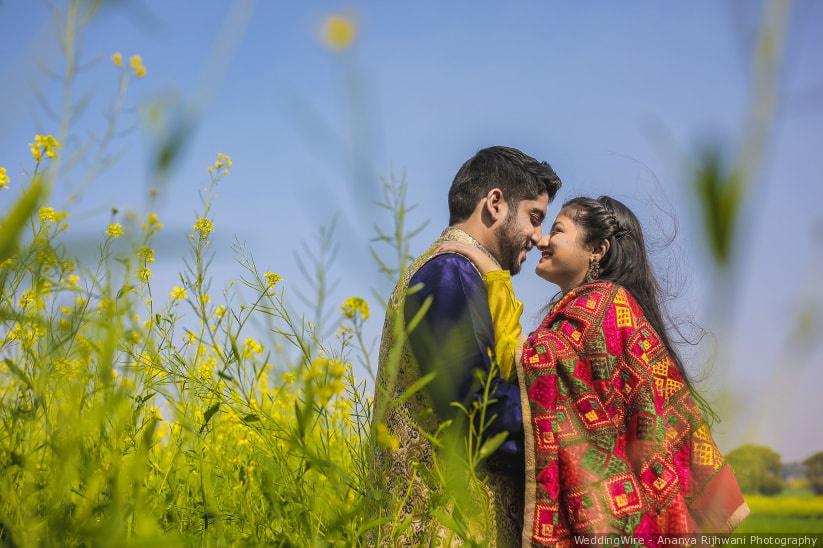 In a world where everything happens virtually, we'd suggest you meet your photographer in-person before your shoot. It would also help you to put all the things forward, learn about his way and style of working so that your pre-wedding images are a big hit.
Mistake - If you don't have a rapport with your photographer, it'll only make you feel uncomfortable. We all know meeting someone for the first time is awkward and when that person is going to click intimate pictures of you and your partner, you'd rather want chemistry than embarrassment.
Fix - Meet them at least twice before your shoot. Make sure you and your partner talk to your wedding photographer and discuss everything in detail. This will give you an understanding of what the photographer has in mind for you and vice versa.
3. Not following the photographer's instructions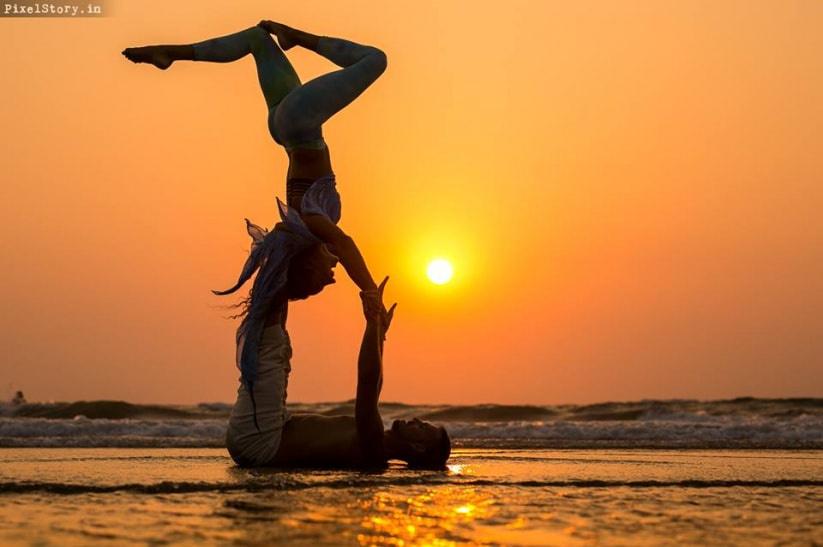 Believe it or not, a photographer knows what he/she is doing when they are taking your pictures. It is not like the team of photographer that you have chosen for your pre-wedding images are less experienced. But they help you in creating wonderful moments of togetherness that you would cherish all your life.
Mistake - A lot of couples fuss when the photographers give them instructions. They do whatever they want to and don't pay heed to what the photographer has to say.
Fix - When you are going to get your pre-wedding images clicked, be open to getting out of your comfort zone. You need to trust the photographer. While it's always okay to do things your way, it's important to understand that a pre-wedding shoot is a collaborative effort.
4. Not doing a recce of the pre-wedding shoot location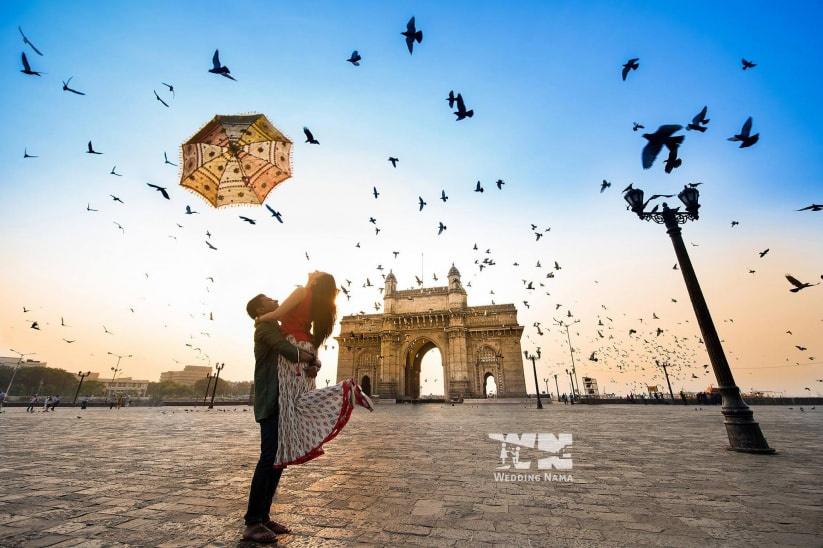 When it comes to pre-wedding images, a lot depends on how they'll turn out according to your shoot location. You can always choose a meaningful location that you both have memories with if you do not wish to visit a particular location for your pre-wedding images.
Mistake - The problem comes when the couple doesn't do a recce of the shoot location. A theme comprises of a location and if you don't visit the location, you are basically going unprepared.
Fix - Either pick a place where you and your partner have already been to or visit your shoot location with your partner to spend some quality time together. This way, your pre-wedding images will look natural instead of being posed and you'll also have beautiful memories attached to them. Here are our suggestions for shoot locations in Delhi and shoot locations in Mumbai.
5. Not putting on makeup or going for a makeup trial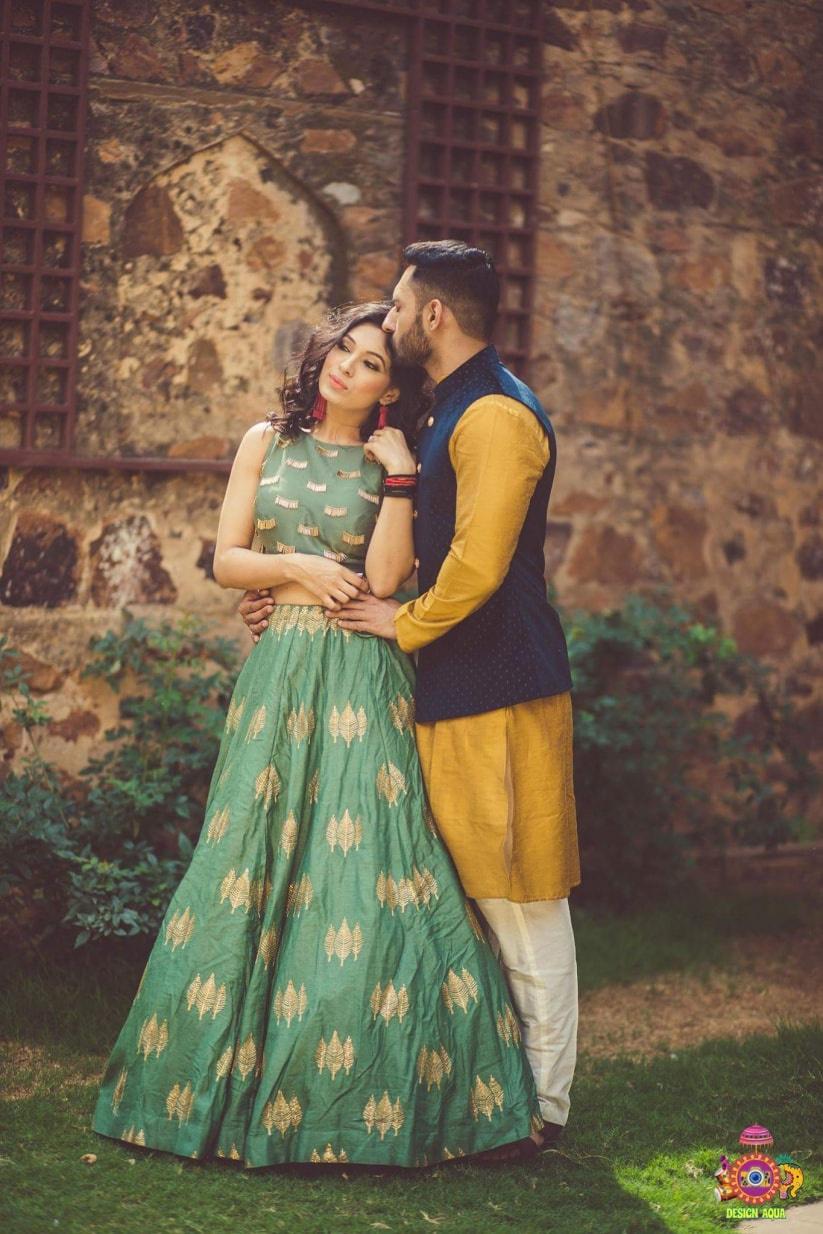 Your makeup can break or make your look. It's crucial you pick the right kind of makeup for yourself to look absolutely stunning in your pre-wedding images. You can always try your attires and looks before you step out for your pre-wedding images.
Mistake - A lot of brides choose not to put makeup on for their pre-wedding shoot. But it's important to note that the cameras used during shoots have extremely high clarity as well as quality. So it's a good idea to put makeup on.
Fix - Going for a makeup trial is ideal. To look your perfect, radiant self, it's important to spend some time beforehand on what kind of makeup you'll put for your pre-wedding shoot. Talk to your makeup artist about the theme and your outfit and choose an appropriate look, accordingly.
6. Trying too hard to make everything perfect (and natural)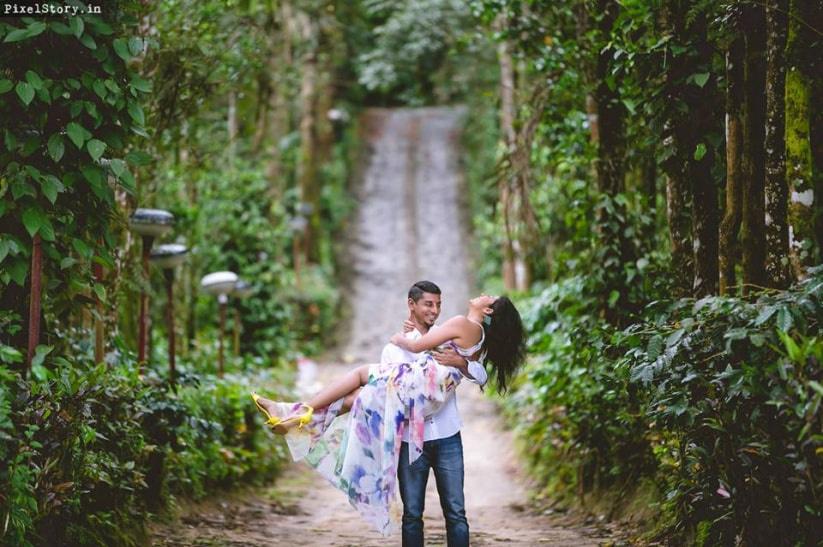 It's okay to let go of certain things during your pre-wedding shoot. The key is to not stress yourself over anything. If you are camera shy, it would show in the pictures that will be taken. Just remain cool and calm about your pre-wedding images so that you can just think about enjoying and living the moment instead of being anxious and stressing about what would happen next.
Mistake - Often couples end up trying too hard for everything to be perfect during the pre-wedding shoot. There will be times when things don't go according to your wish. The weather might act up, crowd control can become a problem and so many other things. The problem comes when you stress over it and your mood gets off.
Fix - The only fix to this is that you go mentally prepared with a thought that things might go wrong too. Try to discuss if you are facing any discomfort during the shoot with your partner and your photographer.
We hope you will now avoid making these common mistakes while getting those picture perfect pre-wedding images because you only get married once and therefore you must do everything in your power to do it right. So, scout the location, get dressed and strike a pose, now!
So before it's too late, check out this list of wedding photographers and choose one for your pre-wedding shoot.