Patch Work Blouse Designs Images: Inspire Brides & Rock the D-day
Go through these patch work blouse designs images to fulfil your undying love for beautiful blouse designs to wear with a lehenga or a saree!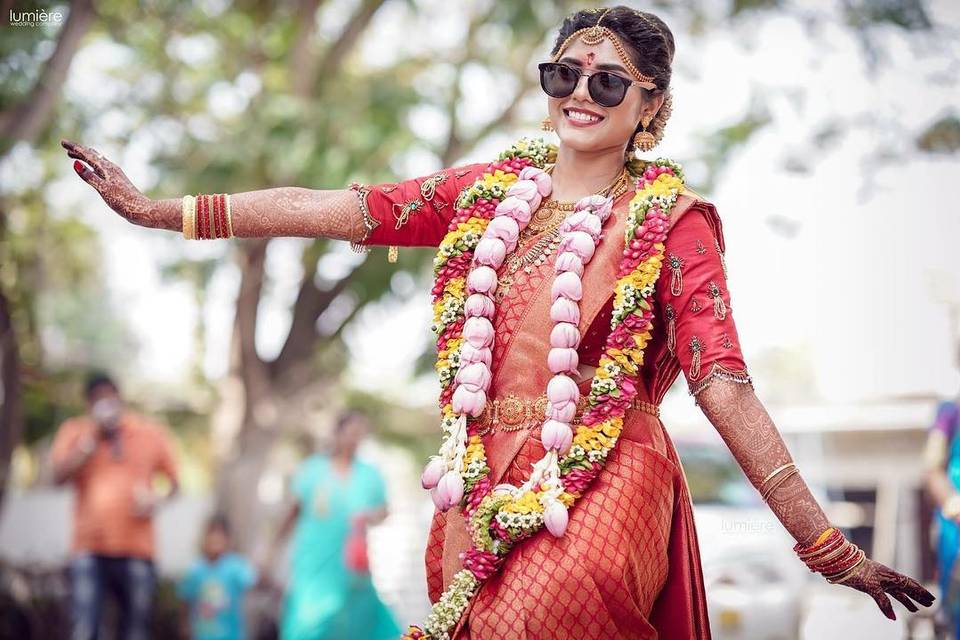 Any Indian woman who loves to wear ethnic clothes surely loves a stunning blouse design whenever she sees one. People keep looking for beautiful and unique blouse designs with amazing patterns on them to experiment with their attire. Moreover, with a constant change in fashion, it is important to make sure that you have a stream of knowledge regarding the new trends.
A blouse that is designed with patch work designs is an artwork that uses a different patch of cloth attached on the blouse to create a design. It is quite an old practice in the fashion world, but now has made a huge comeback recently, especially in the South Indian fashion industry.
To help you get a better understanding of how the patch designs look, we have come up with a list of patch work blouse designs images.
1. Elephant pattern on a green blouse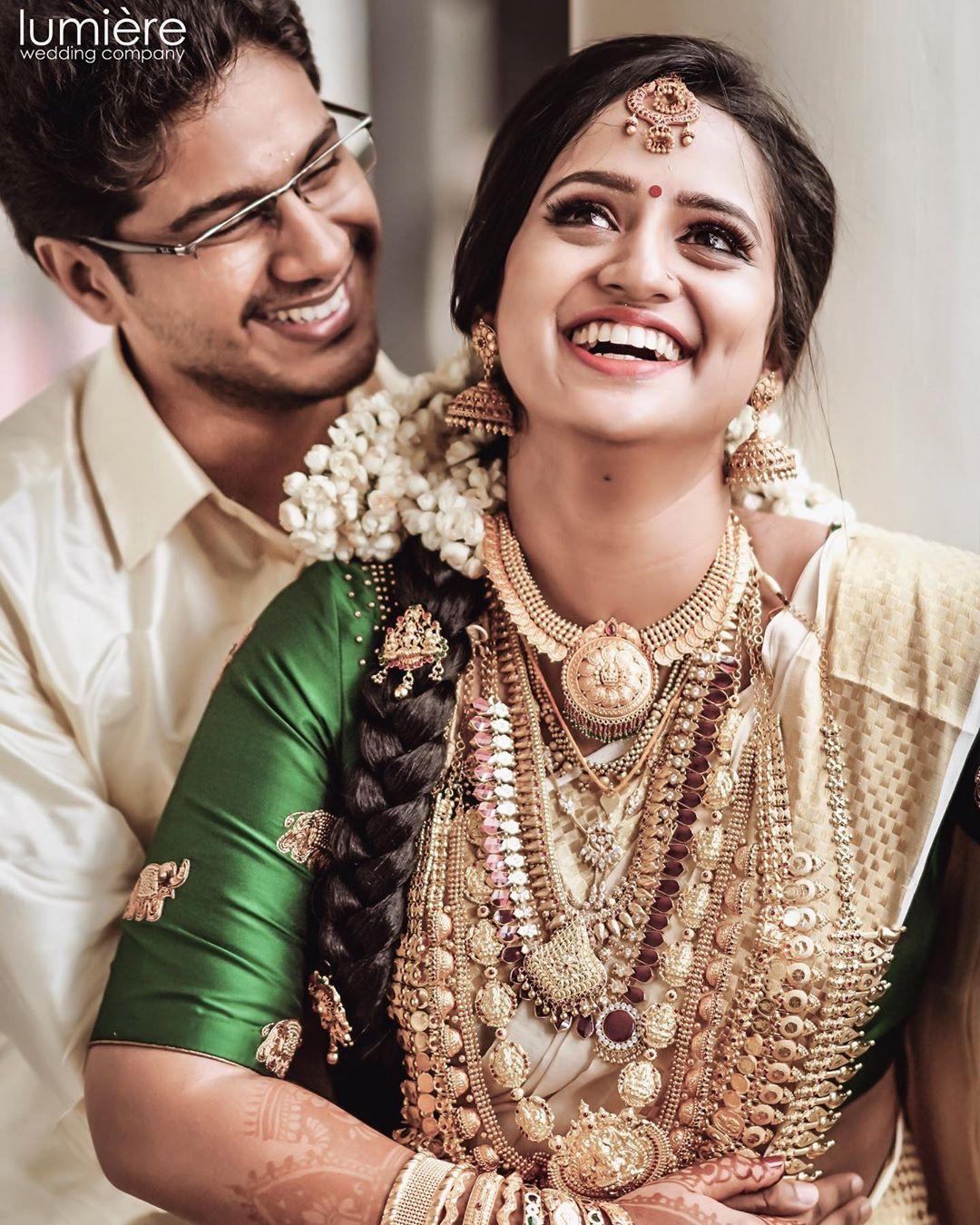 One of the simplest examples of patch work blouse designs images, this green blouse has small patch works on it with elephant patterns all over. The golden patches look perfect with the golden jewellery set you will adorn.
2. Ornamental patch work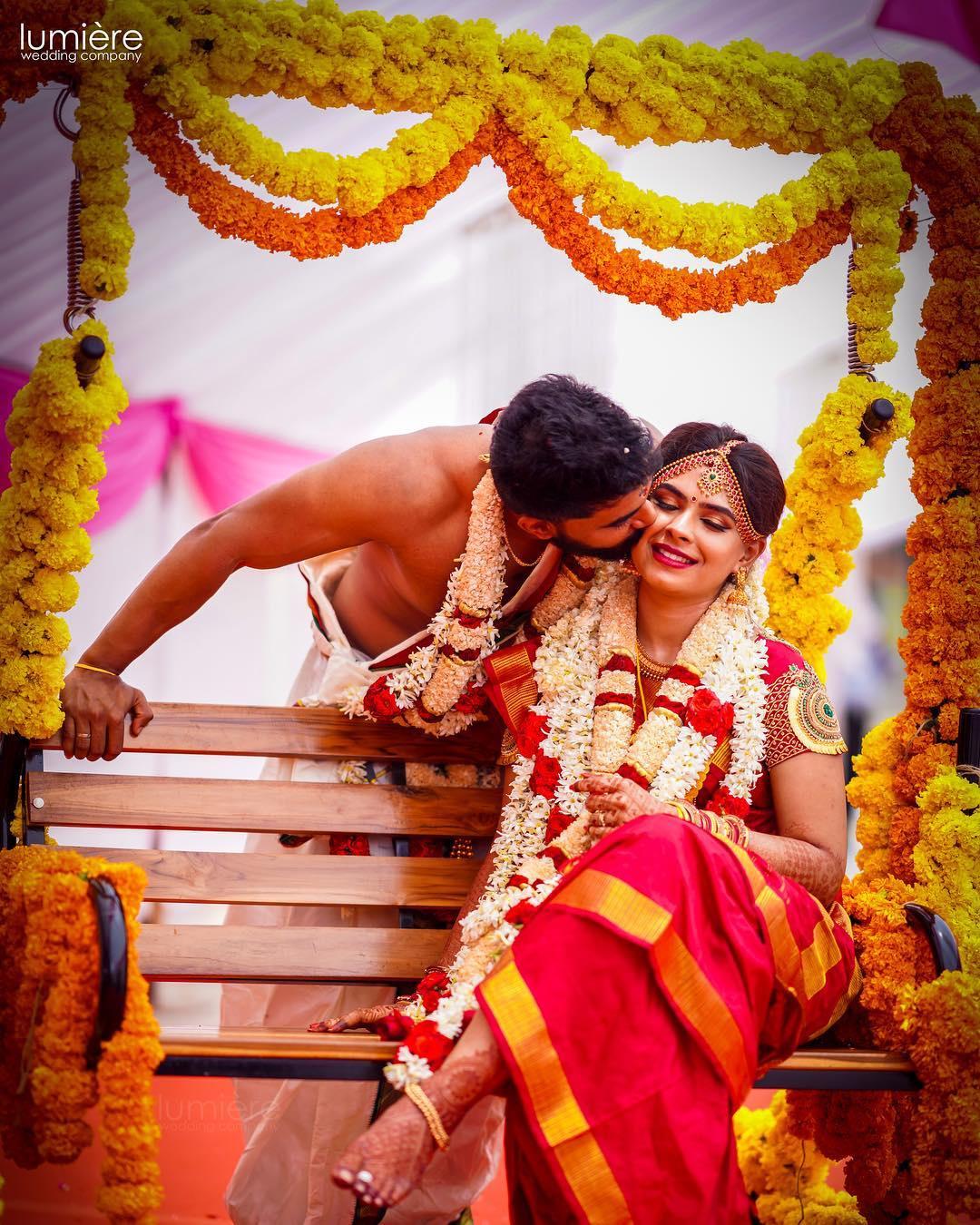 How about a patch work that looks more like an ornament rather than a piece of cloth? This golden patch work with a green patch at the centre looks absolutely great with the red saree that has simple gold borders.
3. A stunning design on back of the blouse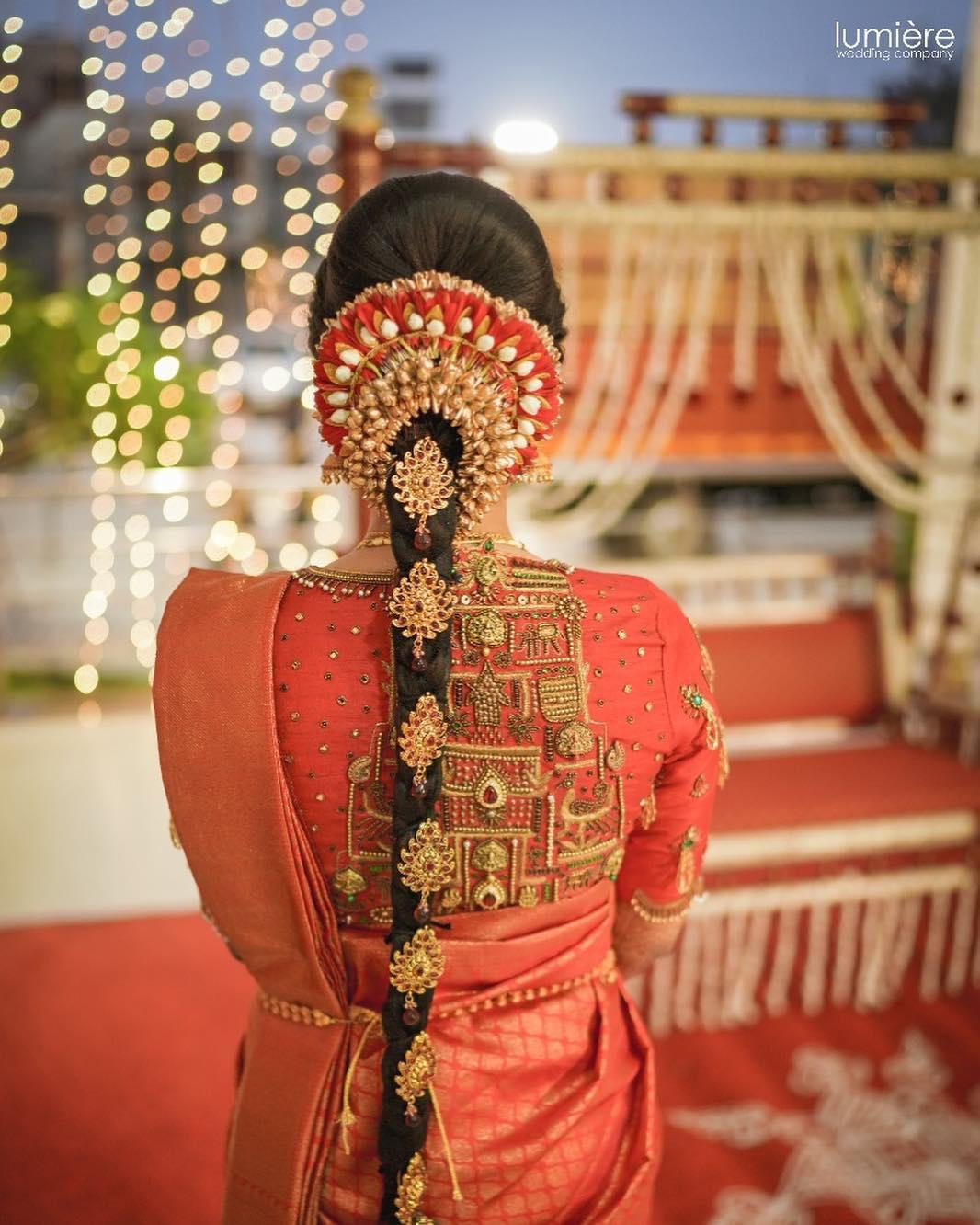 If you are looking for patch work blouse designs images for a design at the back of your blouse, then this image perfectly fits the bill. The whole patch work depicts the outline of a huge South Indian temple. The additional patch works on the sleeves with small studded embroideries on the blouse add another layer to the design of the blouse.
4. A white bird on the maroon blouse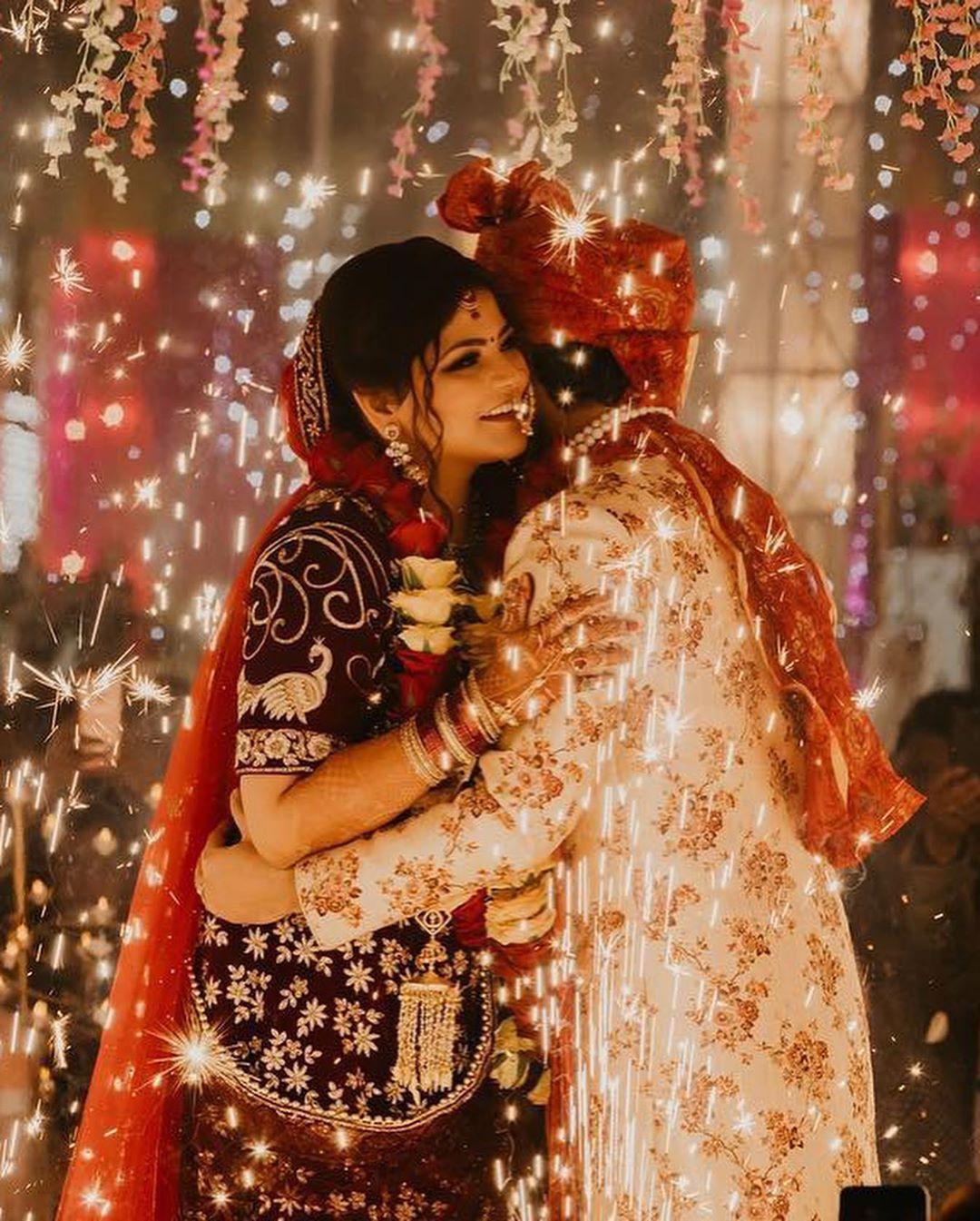 This beautiful velvet maroon blouse has a white patchwork on it with a design of a bird, making the blouse one of the prettiest in the list. This is perfect to wear with a lehenga for a night wedding. This is one of those patch work blouse designs images that show how the patchworks and embroideries work together to create a lovely blouse design for you.
5. Multiple intricate patches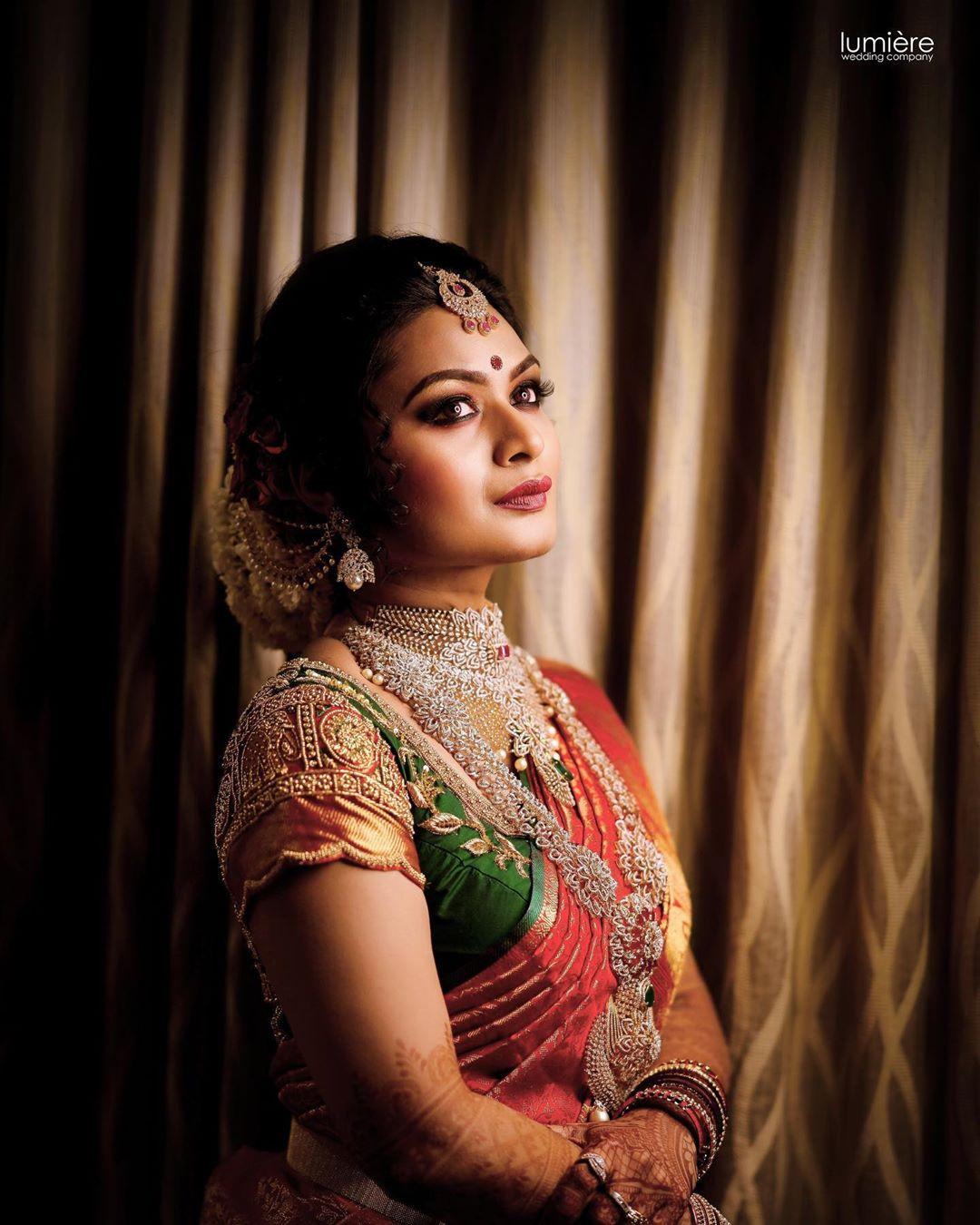 A series of intricate patches can be seen on the sleeves and the neck of the blouse in this case of patch work blouse designs images. This gives you a heavy blouse design which is ideal for a saree without heavy embroideries.
6. Golden leaves on a hot pink blouse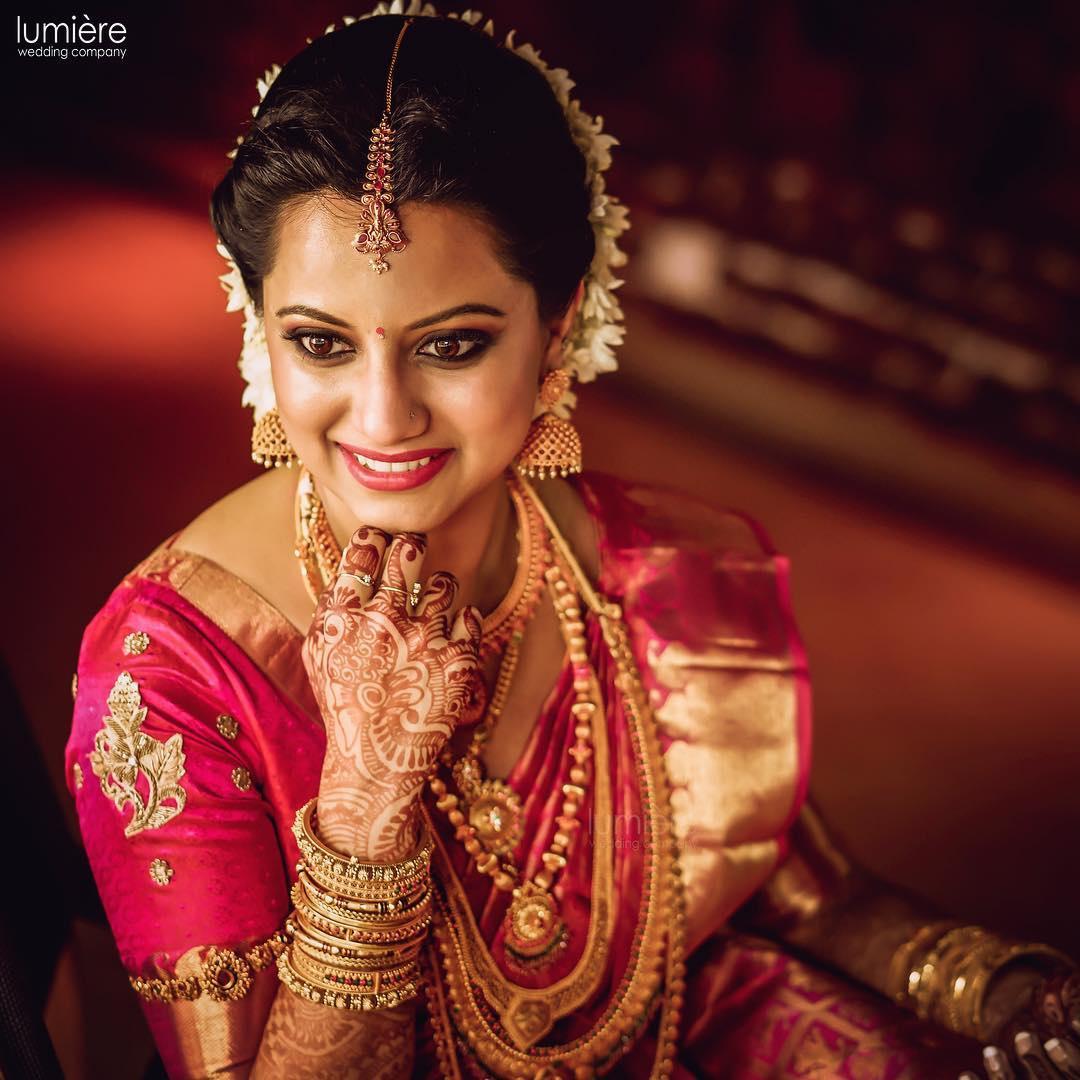 A simple hot pink blouse becomes more attractive with a golden patch work of leaves on the sleeves. The golden simple silk borders have an additional border with some intricate patchwork on it. Such a design makes it an even more compatible design with the temple jewellery that South Indian women wear.
7. A simple design on a silk blouse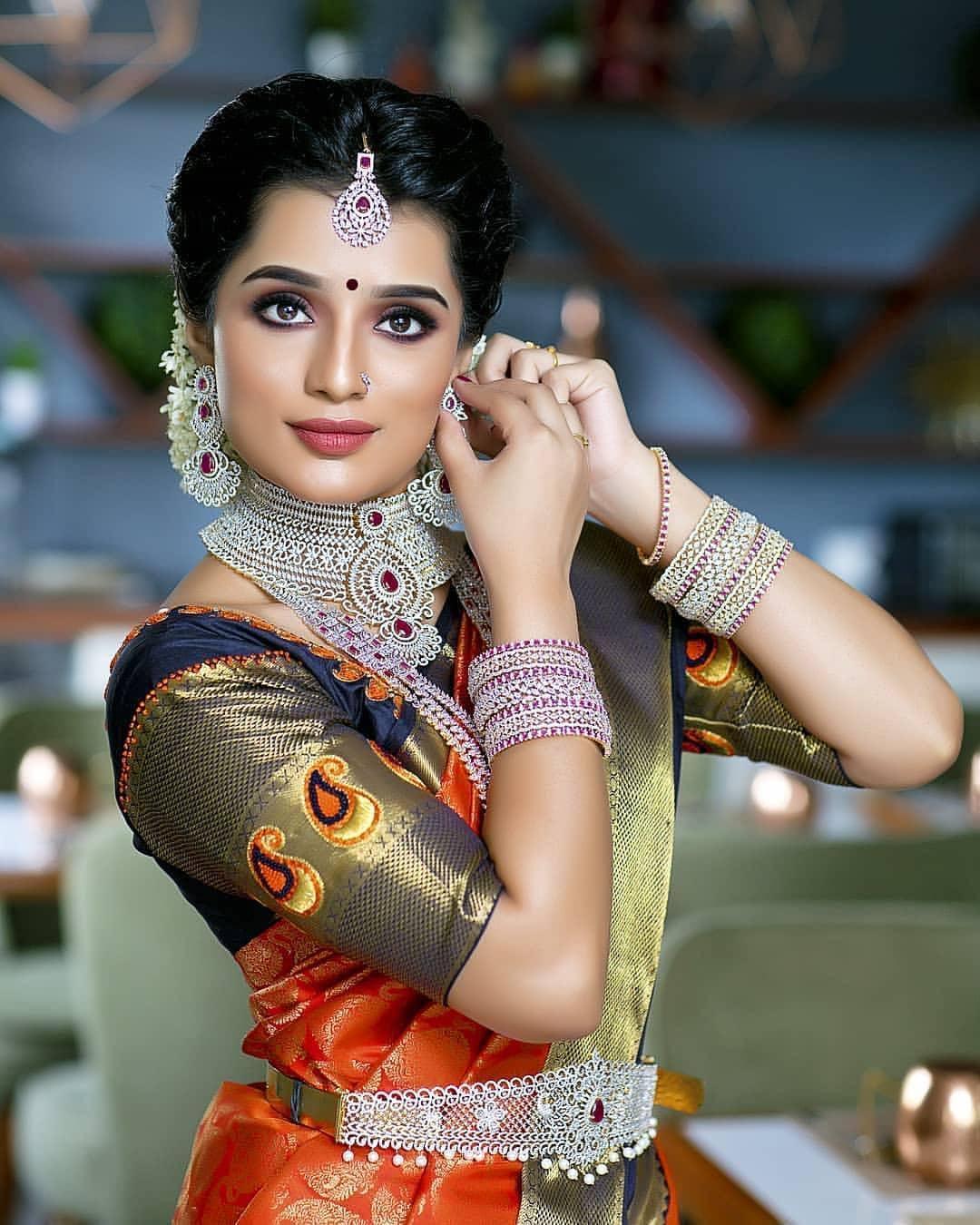 Image courtesy: Venigram
This blue and golden blouse look gorgeous on its own but the simple patchwork on it makes this one of the most beautiful patch work blouse designs images. This simple patch work acts as a small accessory to the blouse.
8. The classic golden and red combo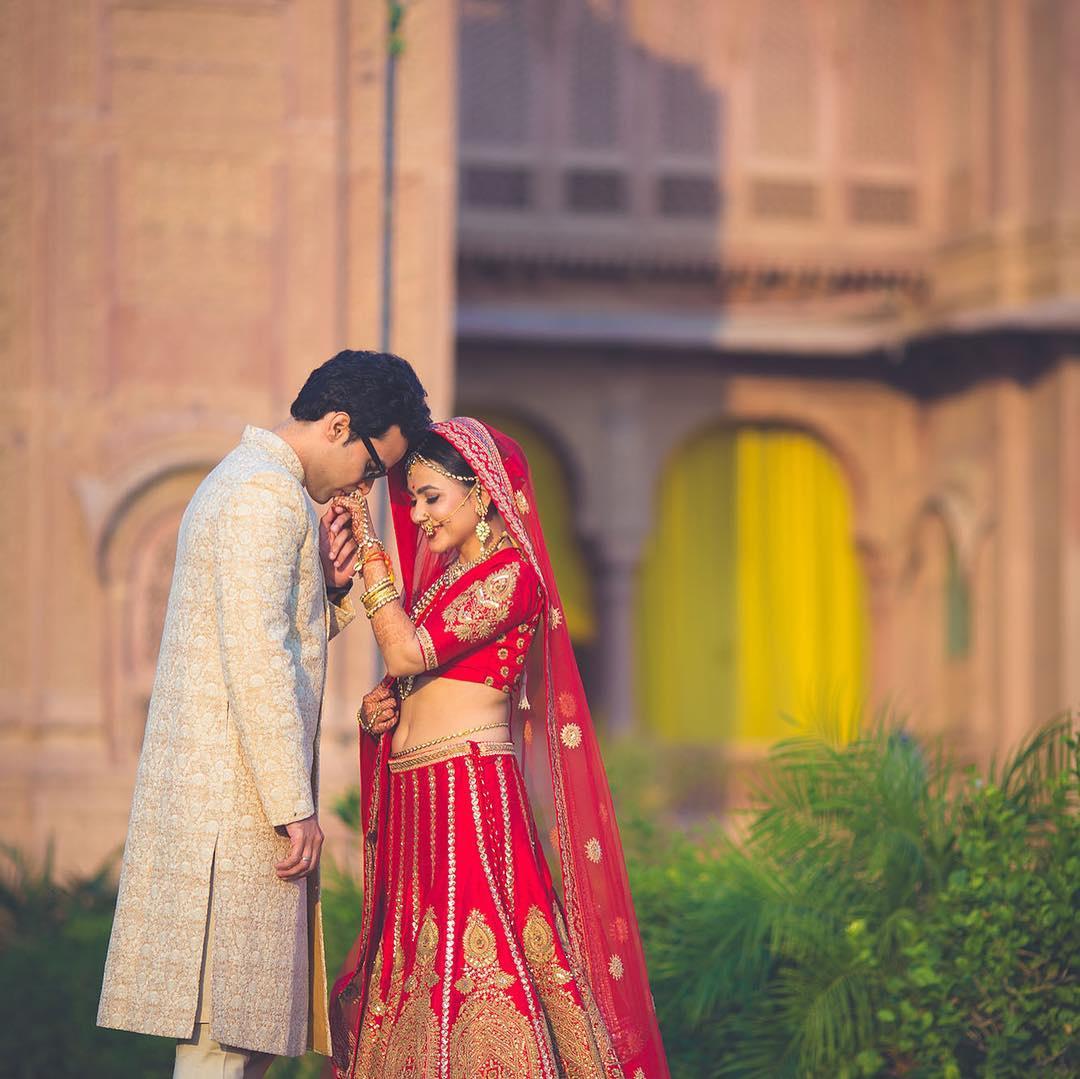 If you were missing the classic combination of red and golden while scrolling through this list, this blouse should do it for you. The simple yet big golden patch work on the red blouse looks great with a red lehenga. If you look closely, then you will notice there is some silver patch work as well.
9. A traditional 'haathi' pattern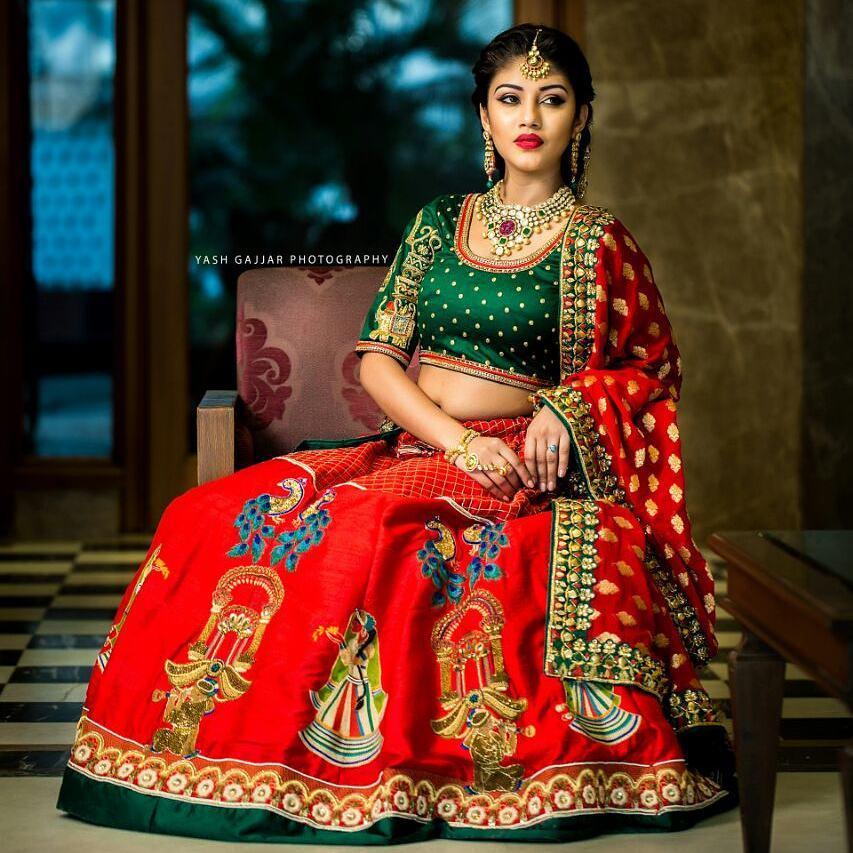 Here is one of the most beautiful patch work blouse designs images in this list because of the stunning green blouse studded with golden dot and thread work. The stunning part of this blouse is the big elephant patch work on the sleeves.
10. A mix of stone and patch work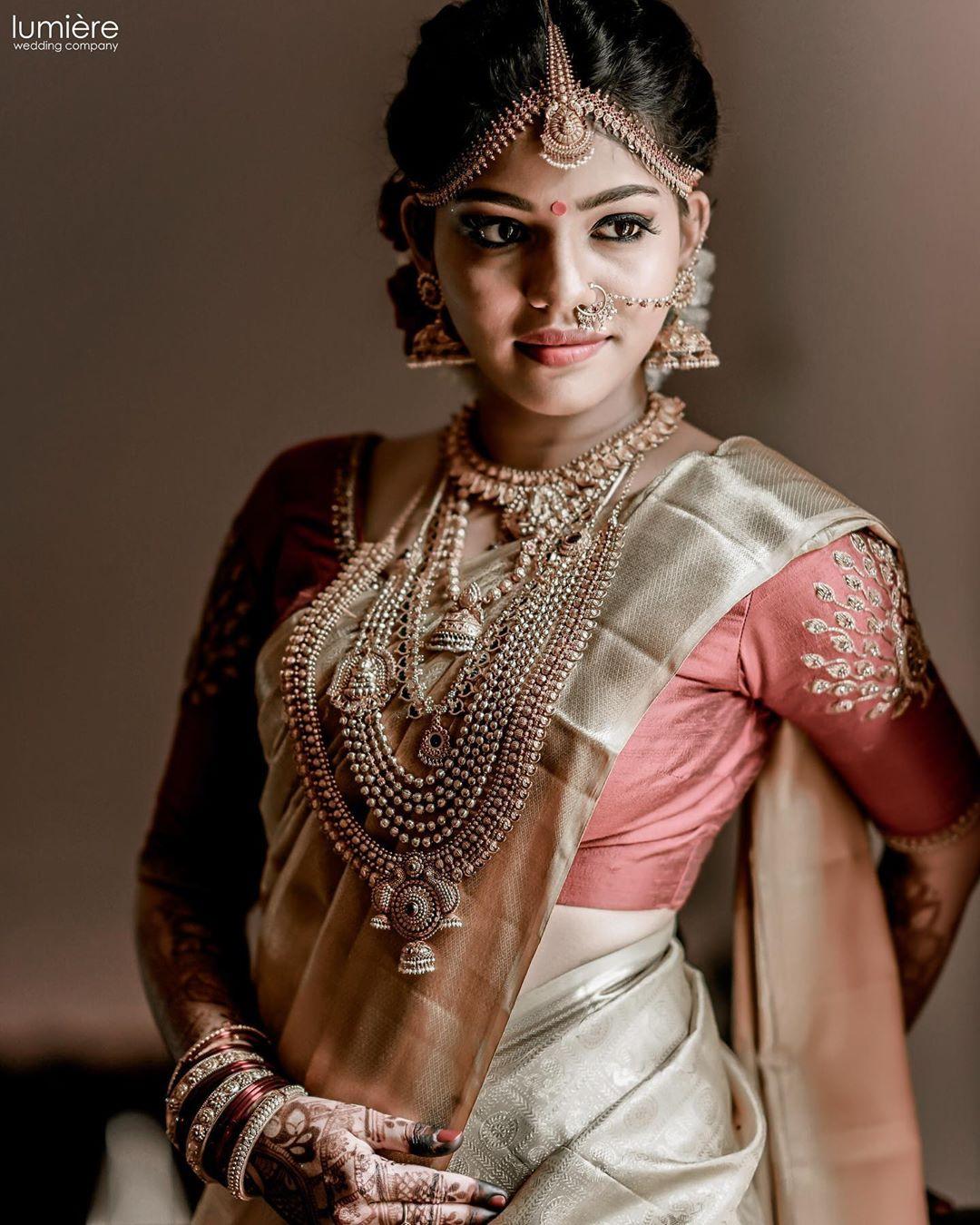 If you love the mix of patch work and stones as a blouse design, then this image gives you a great idea about how to go about the design when speaking to your tailor. The patchwork creates a tree formation with stones studded on it to depict fruits or leaves.
Now that you have gone through this list of patch work blouse designs images, you must have gotten some idea about how to design your blouse. It is up to you to choose the amount of patch work you want for such a blouse. Apart from that, you need to consider the designs on the lehenga or the saree you are going to wear it with.
Want such blouses for yourself? You should visit the website to find vendors near your town that offer blouses with beautiful patch work on it.