The Navy Blue Saree, 7 Perfect Ones for Your Wedding!
Not so keen on the traditional red? Here's a suggestion – wear a cool navy blue saree. Here are 7 variations of a navy blue saree that are sure to win your heart.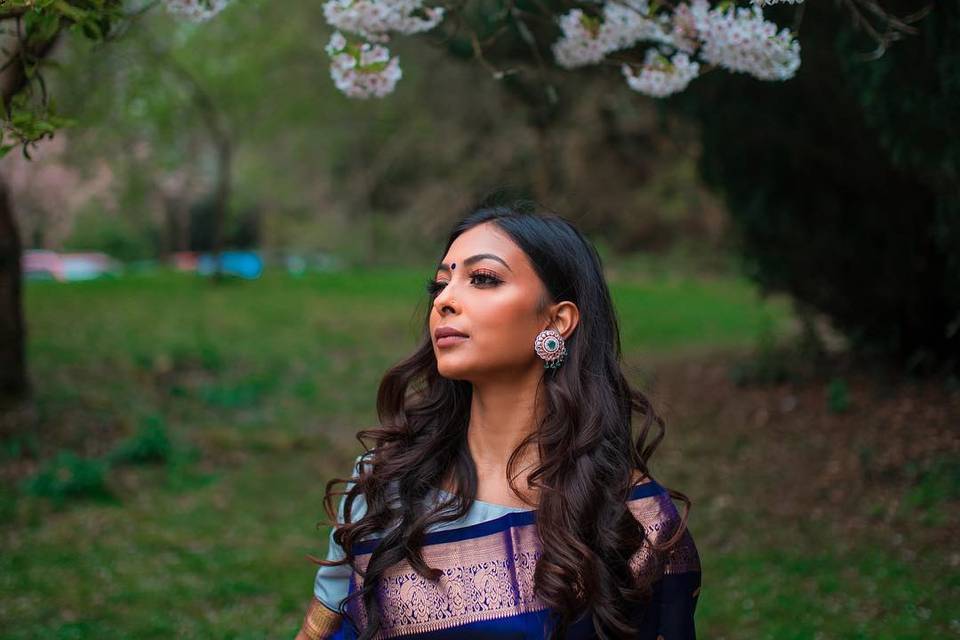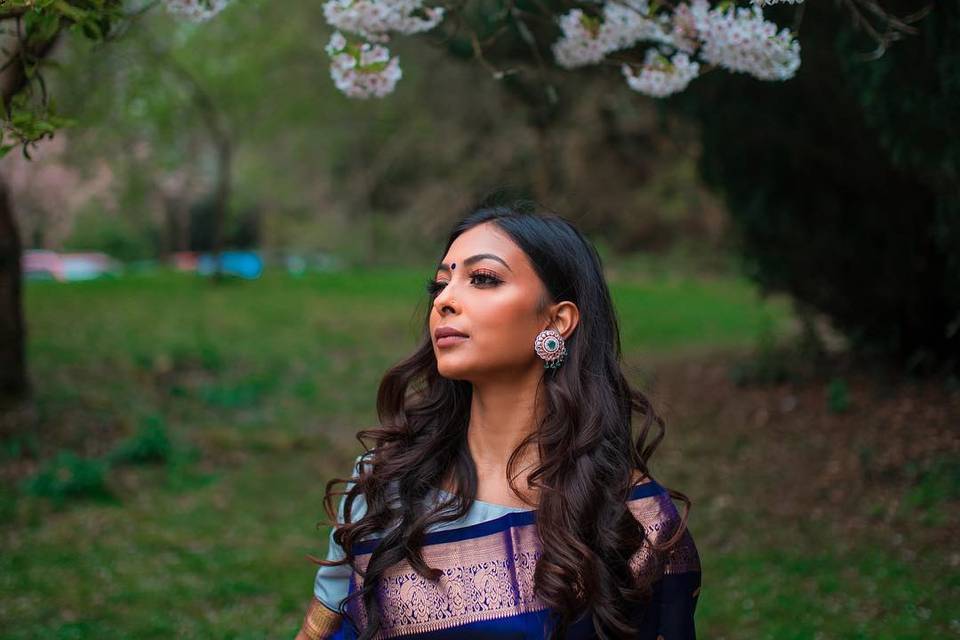 Image Courtesy: Ranya Sarees
Blue is known to be calming, reminding us of the vast sea and sky. One of the coolest colours in the colour palette, blue stands for trust, loyalty and wisdom. The saree, on the other hand, represents tradition, culture and way of life. While you may be hesitant about ditching the classic red, here's why the navy blue saree is an absolute win! Navy blue is a royal colour, it's rich and vibrant.
It'll look good no matter what your skin tone is and the best part, it'll be a pleasant surprise and change for everybody from the classic red!
Read on to see how you can use the navy blue saree and not even be the one wearing it!
Red and Blue embroidered saree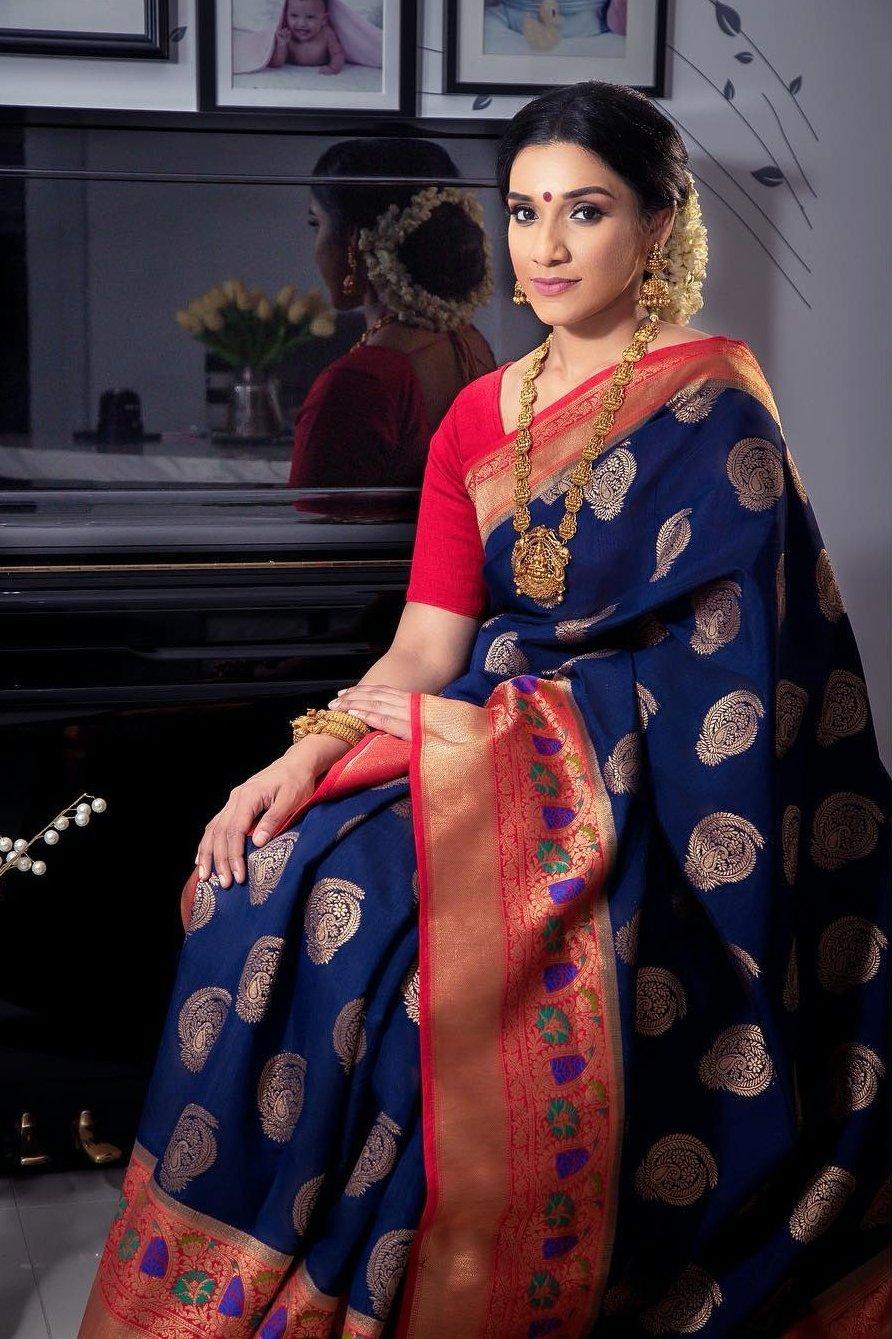 Image Courtesy: Ranya Sarees
A picture of elegance and beauty, this one doesn't need much of an explanation, does it? The red and blue beautifully complement each other and the goldwork on the entire saree is just the icing on the already delicious cake! If you have a keen eye, you would have noticed that the embroidery on the blue portion of this navy blue saree actually has a bronze tinge and that just adds to the appeal!
Silver and navy blue saree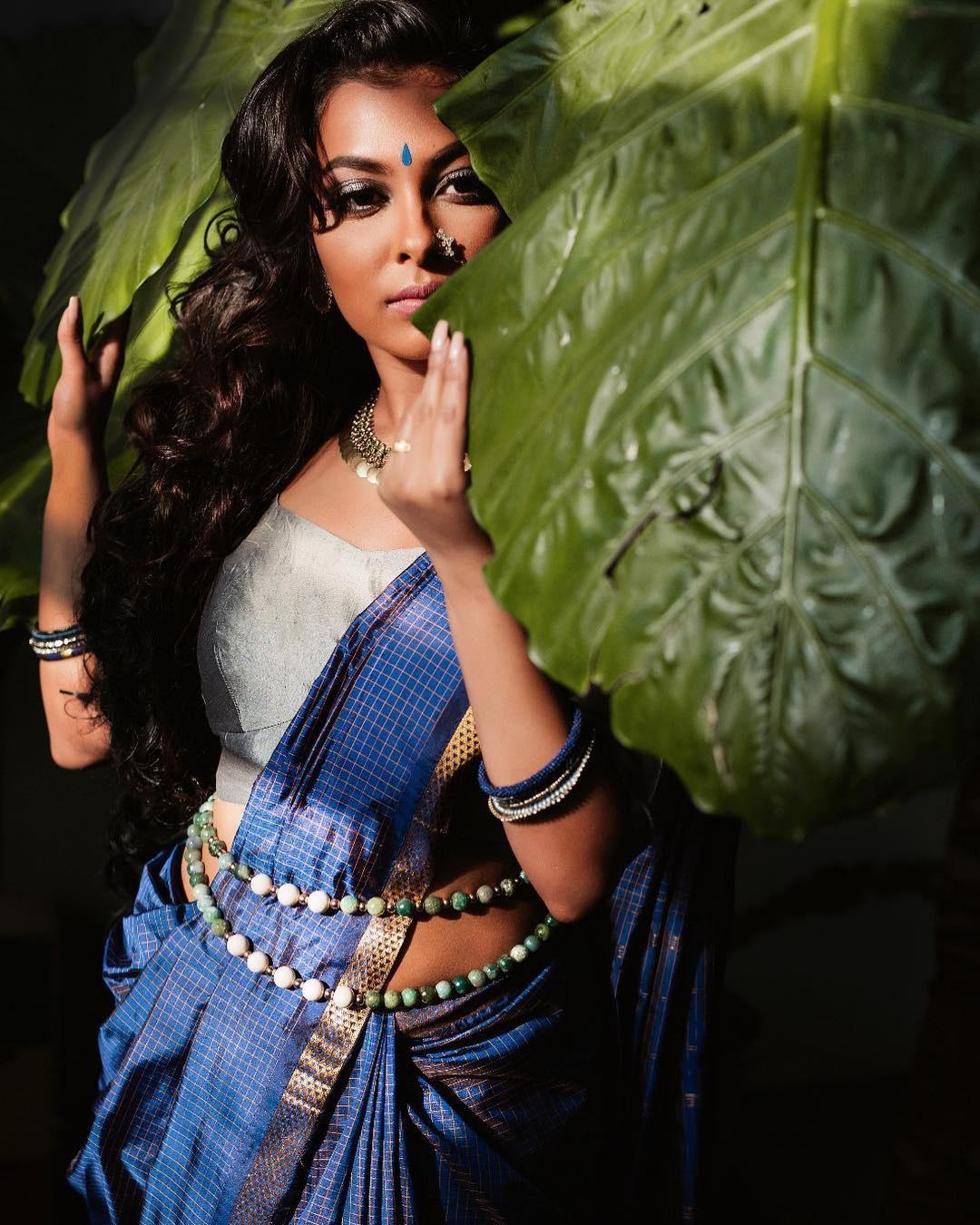 Image Courtesy: Ranya Sarees
This has to be the most quirky navy blue saree options on the list! The vibes from this one are just so strong and powerful and aren't that the whole essence of the modern woman? And you can take it a notch higher by accessorising like the bride in the photo. Whether you're going for a boho-chic look or an 'I'm a goddess' look, this one here is sure to get the spotlight set on you, just as it should be!
The classic navy blue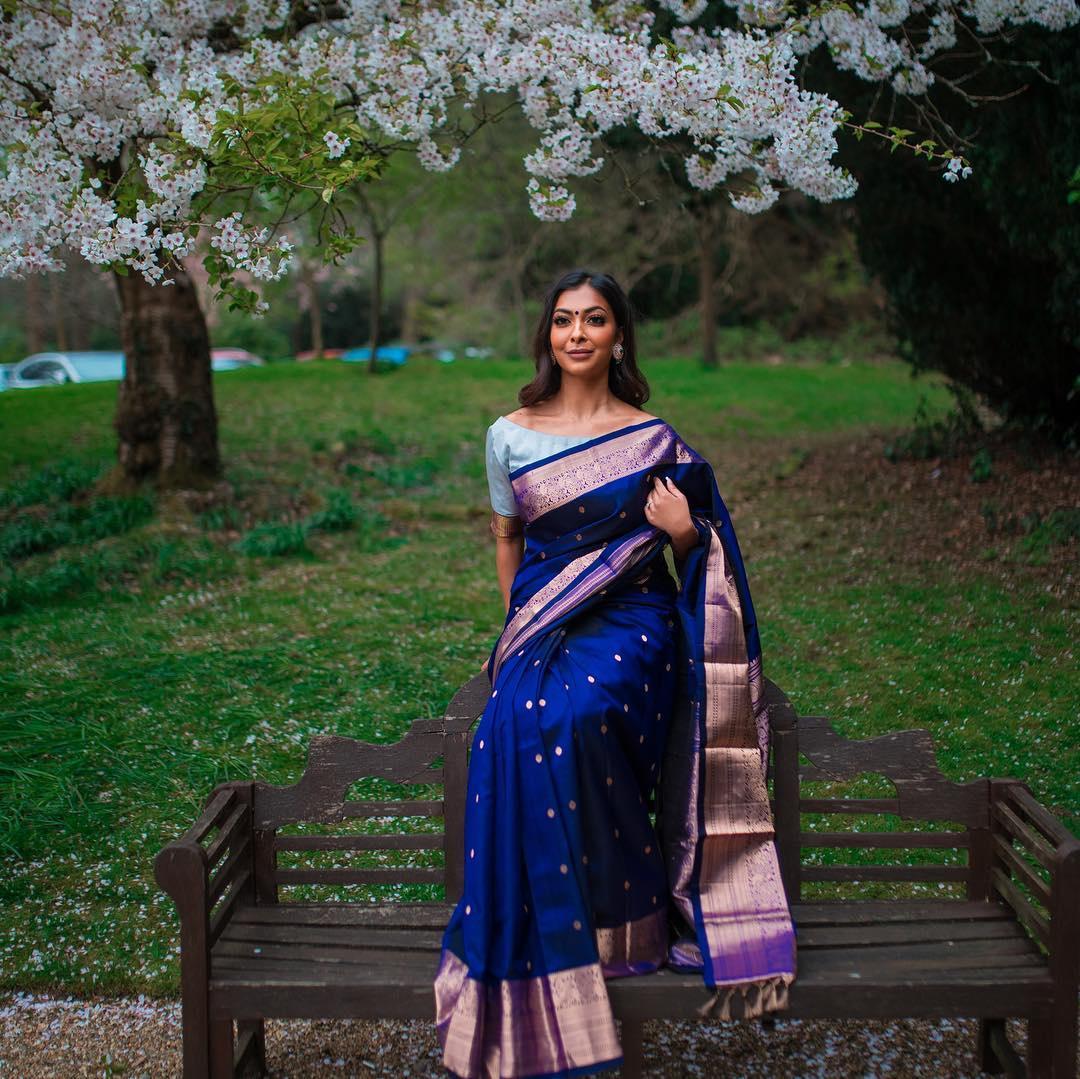 Image Courtesy: Ranya Sarees
This one is a classic! Traditional and ethnic, just like something grandma and ma probably owned. It's simple and petite. Styling this navy blue saree should be a no brainer. Don that Mangalsutra and Kada with some classic gold earrings and you're good to go! The simplistic style of this one really shows, especially since in spite of it being old school, you can still pull it off and give it a modern vibe if that's what you want to do with it.
Plain navy blue saree with a simple gold border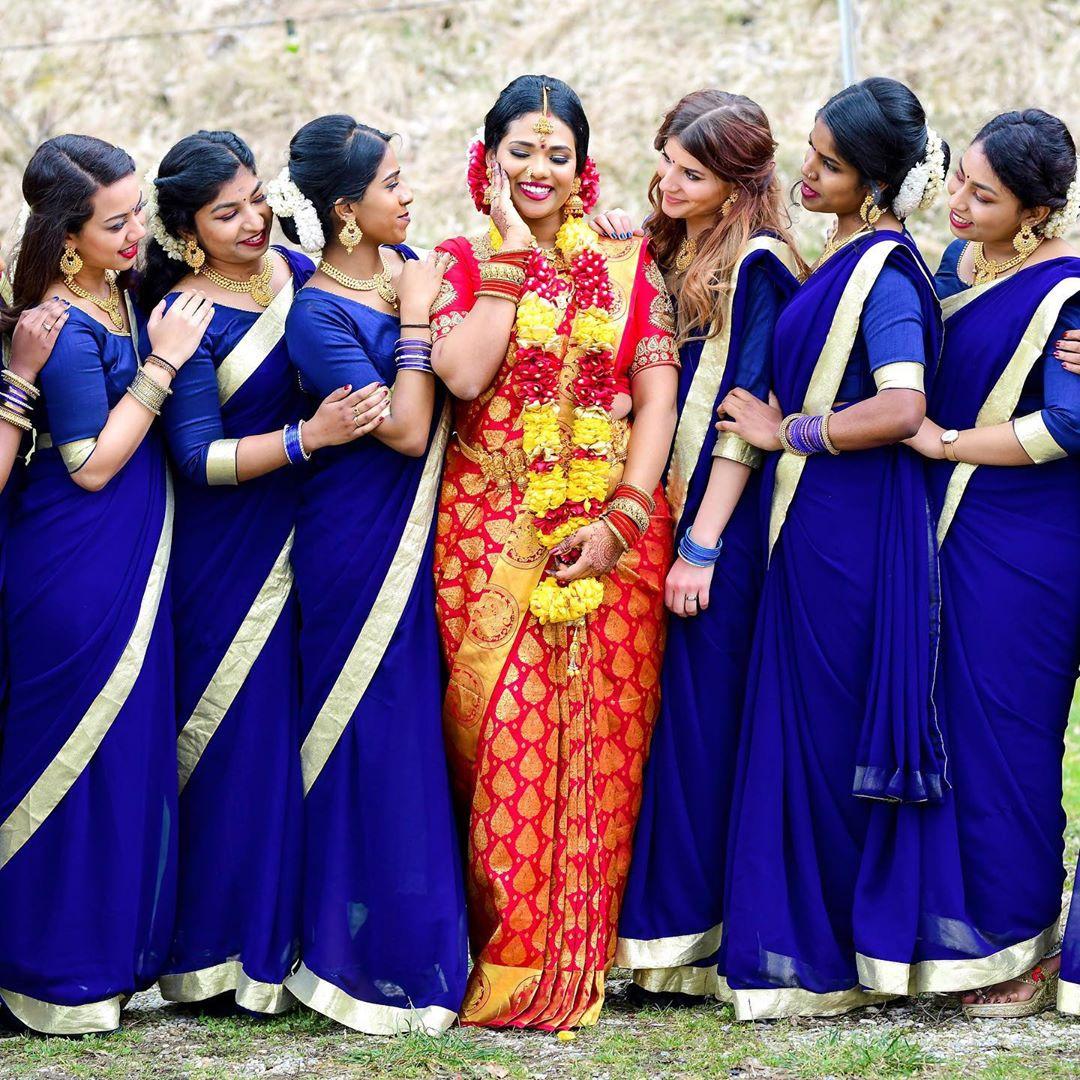 Image Courtesy: Ranya Sarees
Okay, maybe you're not ready to take on the navy blue saree yet. But that doesn't mean you can get your best gals to do that for you! And here's why that'll be a great decision - if you plan on wearing red like the bride in the picture, there will be a stark contrast and that'll definitely make you stand out and pop!
Plain Navy Blue Saree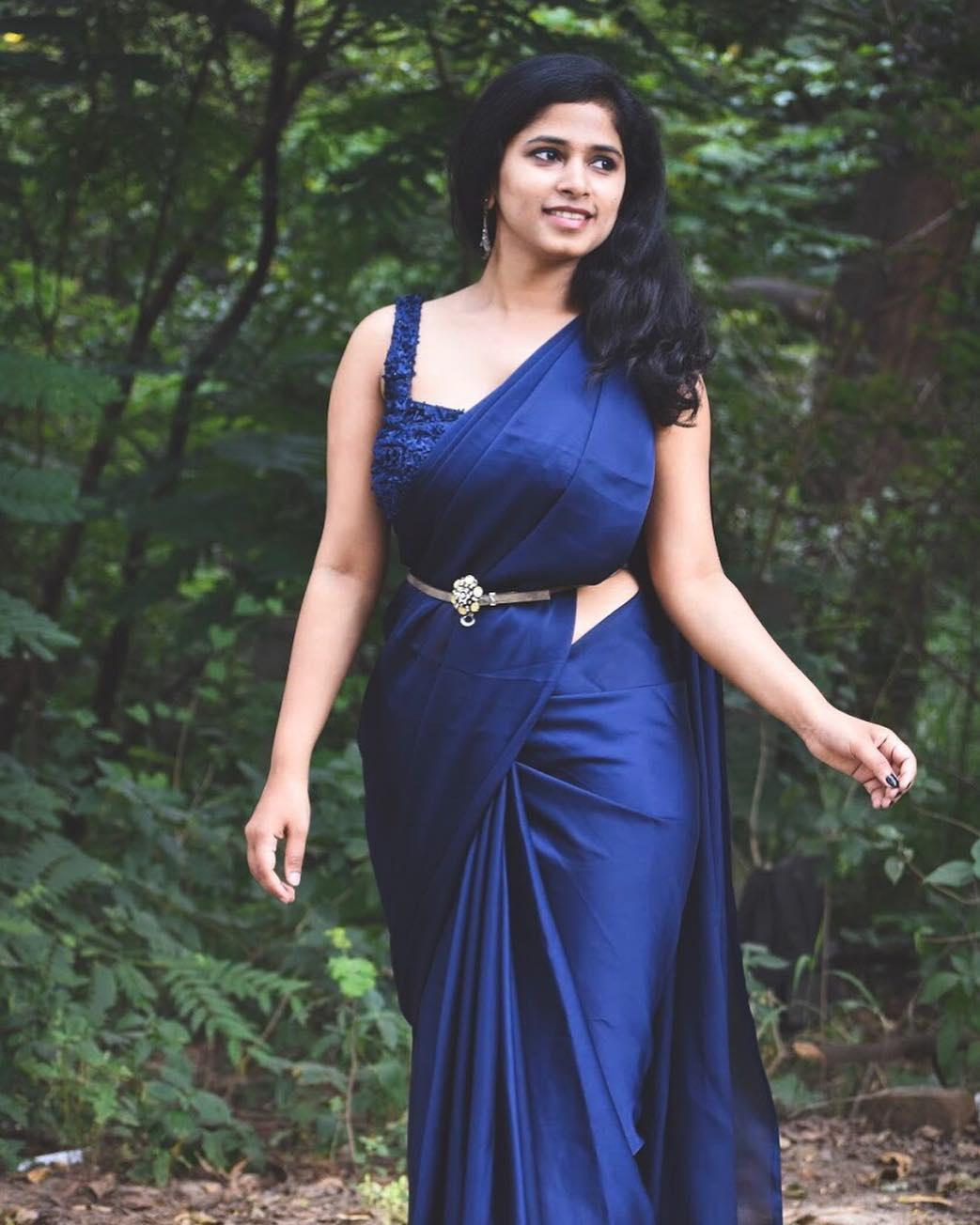 Image Courtesy: Jaya Rhema
This navy blue saree is quite plain, which is great because that gives you lots of room to jazz it up. Either pair it with funky jewellery, classic, traditional necklaces or out-of-the-box hair accessories, the sky's the limit.
If you don't want the entire blue saree to be so plain, each of your friends or relatives donning the saree can buy different kinds of sequins and other embroidery and do it up according to each one's individual tastes.
Mix and match saree look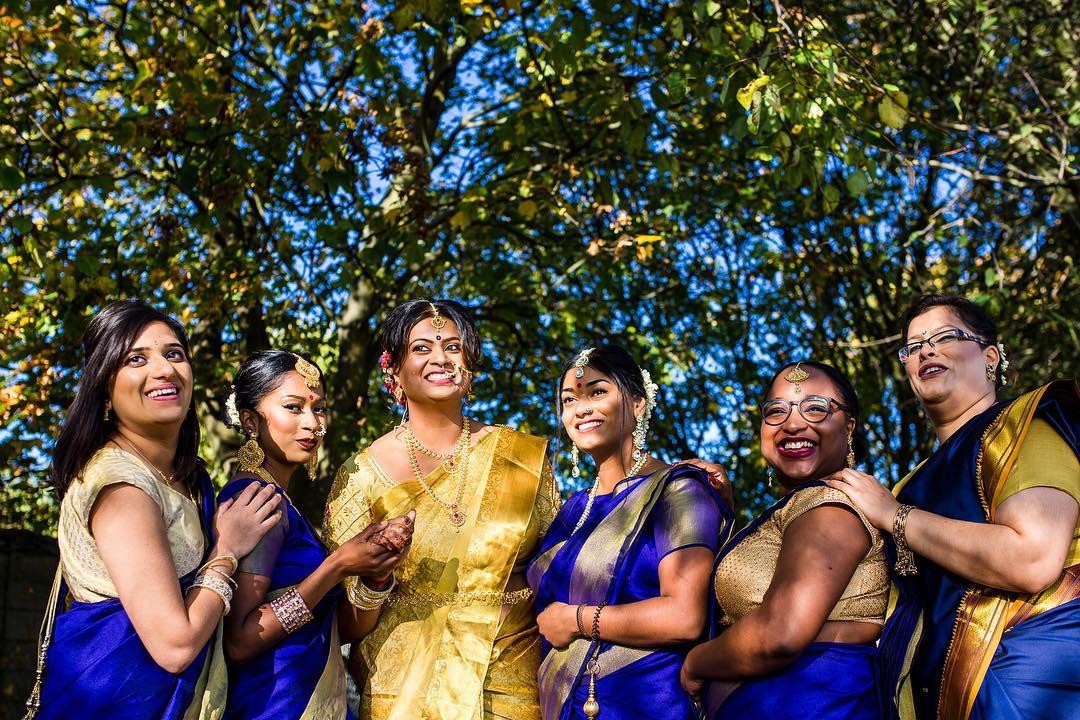 Image Courtesy: Siva Prakash Photography
And here's one more idea for you and your girl squad! There's a lot of things you can play around with when it comes to the navy blue saree. And one of them is letting each bridesmaid explore and show off their own personal styles. Let each of them decide how they want to wear it. This can be a lot of fun since each of them gets to experiment and try out different accessories. And the best part? You don't have to worry about anything cause how wrong can it go, really?
Pink and navy blue saree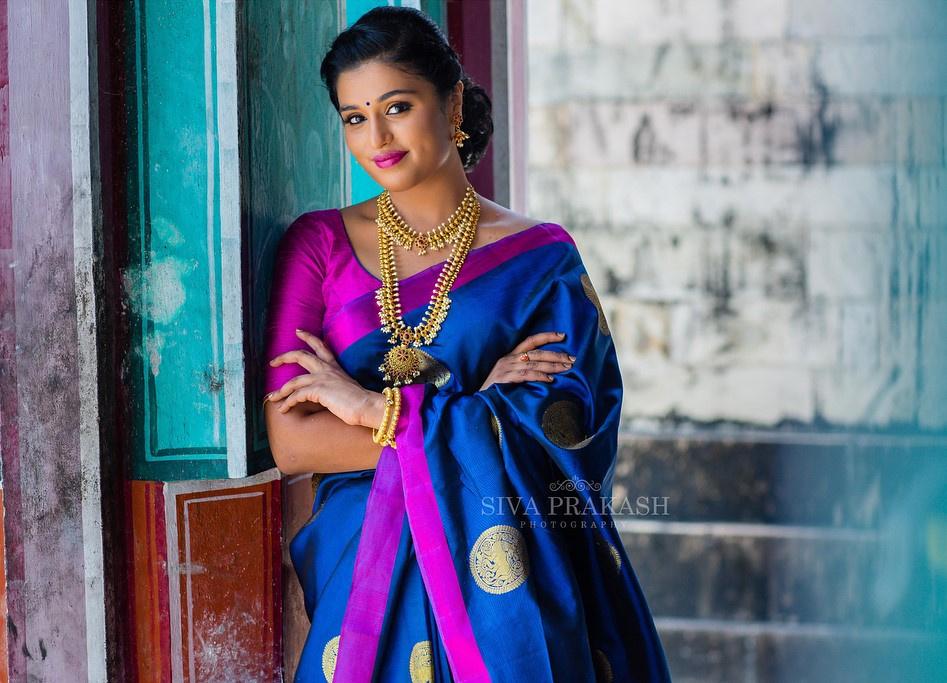 Image Courtesy: Siva Prakash Photography
This one, as you can see, is predominantly a navy blue saree, however, there's a royal shade of pink accompanying it as well. This one also comes under the classics. Of course, you can give it a modern twist with a chic hairstyle but that's all up to you. Minimalistic makeup and accessories or do you want to go hardcore with statement necklaces? Whatever makes you feel confident and beautiful, that should be your go-to look!
A navy blue saree is royal, elegant and modest, and, if you choose the right materials and drape it well, it is comfortable too! At the end of it all, you should wear what you think suits you best. Something that you know you'll rock. Once you have your answer, well, there's nothing else to discuss! Which was your favourite outfit from all of these? Have you donned a navy blue saree before?
Head down to these stores to find the perfect accessories for your saree!