12 Stunning Bracelet Mehndi Design That Are Simple, Quick and Breathtaking All at Once
Modernised mehndi designs come in every shape and size possible. Here's your chance to explore the very popular bracelet mehndi designs that are distinctive and striking!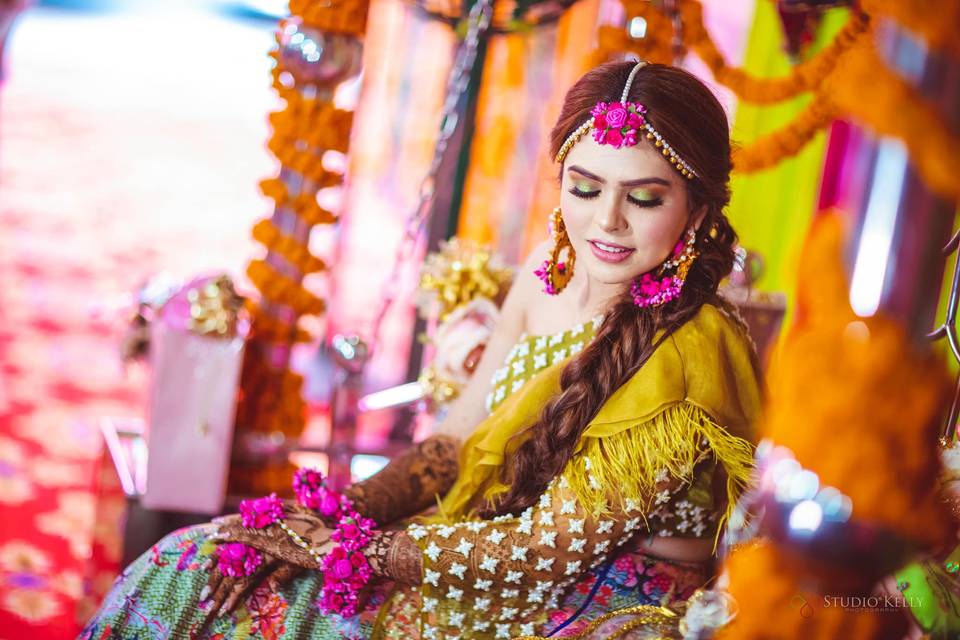 A bracelet is perhaps the most loved and popular form of accessory after rings. These days, mehndi artists have created a lot of mehndi designs that appear like a bracelet or a bangle around the wrists but, quite obviously don't have the same weight or baggage. Designs like these are quite trendy and dictating every style of mehndi designs - from bridal mehndi to Khafif design, and even minimalist designs. Let's have a look at 12 prettiest bracelet mehndi designs that can be sported at weddings.
1. Delicate and intricate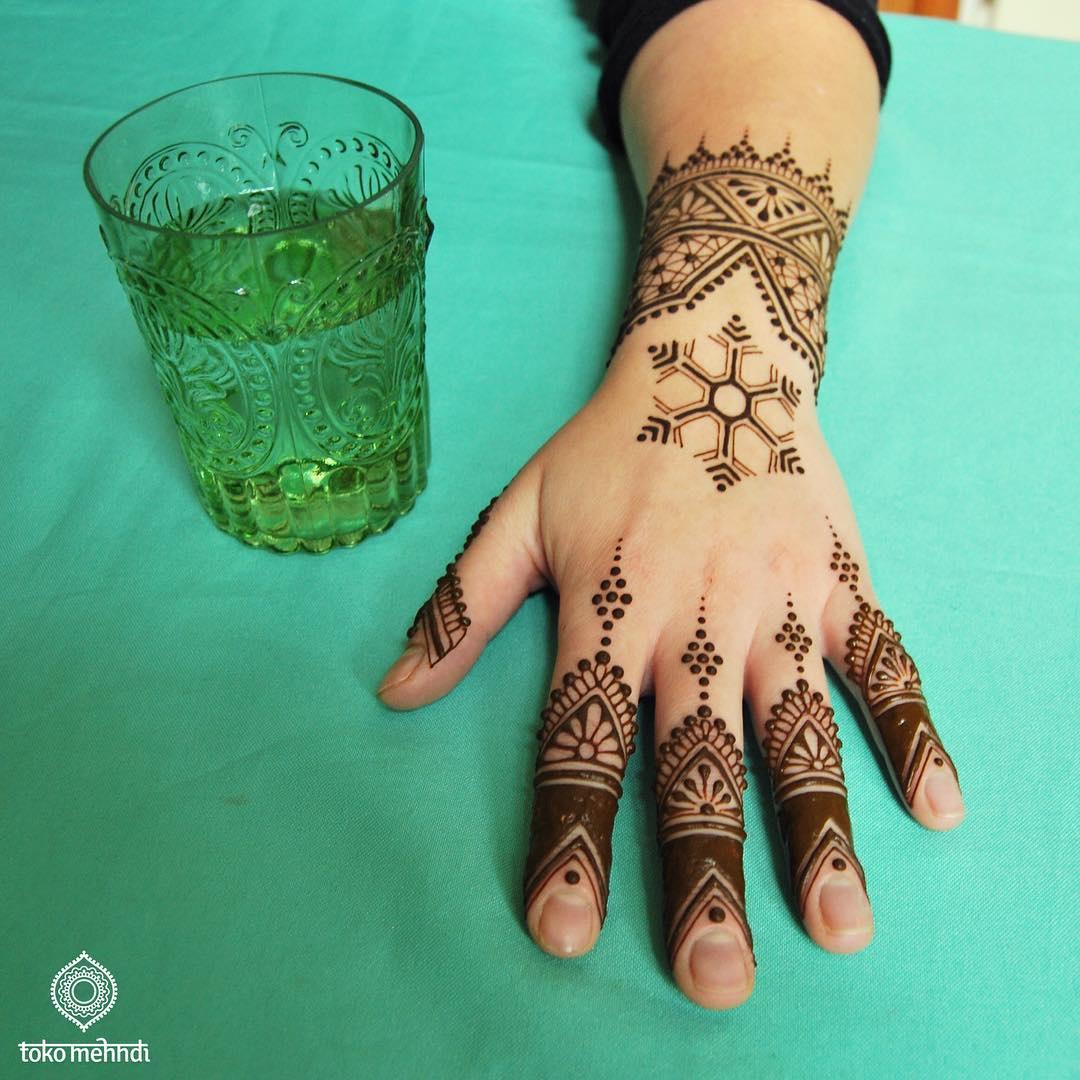 Image Courtesy: Toko Mehndi
This bracelet mehndi design features a complex use of lines and dots to create a delicate broad design. To give this mehndi a bracelet-like ornamental look, the mehndi artist has used traditional motifs as well as modern geometrical ones.
2. Slanted Arabic style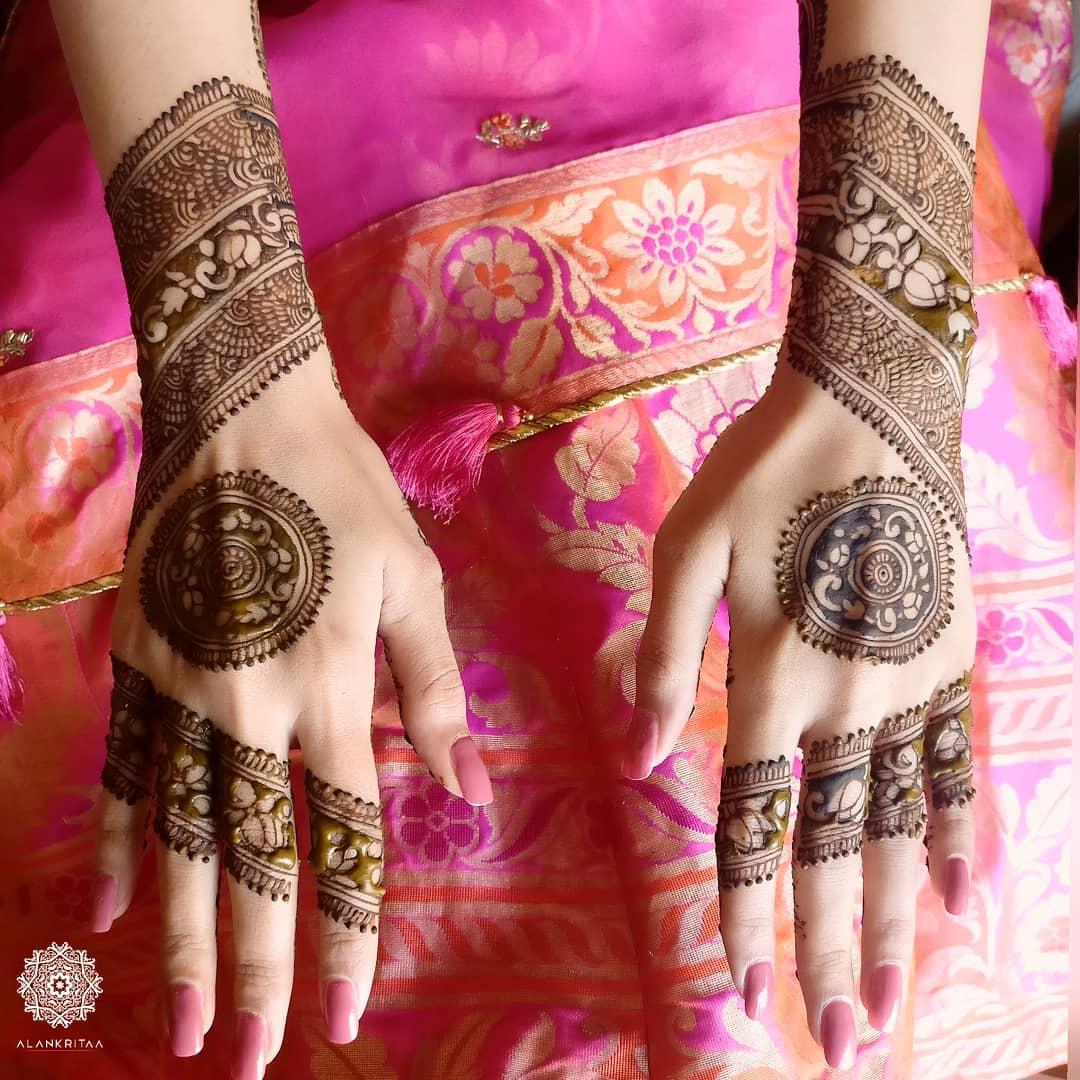 This slanted bracelet mehndi design is highly inspired by the Arabic mehndi design. Created in a slanted way, this bracelet mehndi design has been created with very few basic elements but looks quite elaborate. With smart use of simple elements, such as swirls and reverse filled lotuses, this artist has managed to create a piece of art.
3. Identical with Mughal motifs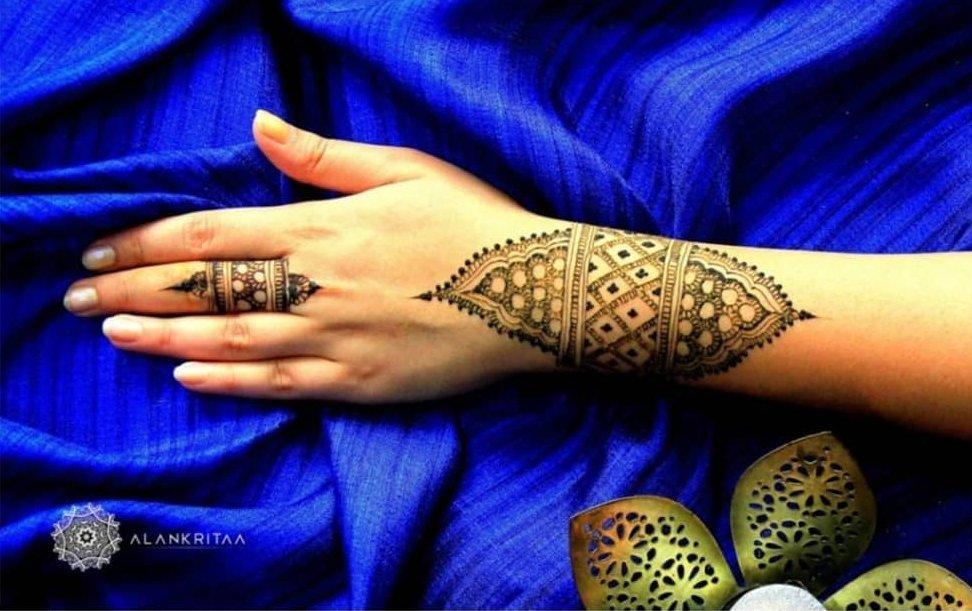 For a bracelet mehndi design, you can go for a Mughal era inspired exquisite design. The design, divided by lines, swirls and dots, is identical on both sides, which gives a symmetrical and polished outcome. The tips of the design have the shape of jharokhas to lend this design a royal look.
4. Dainty dots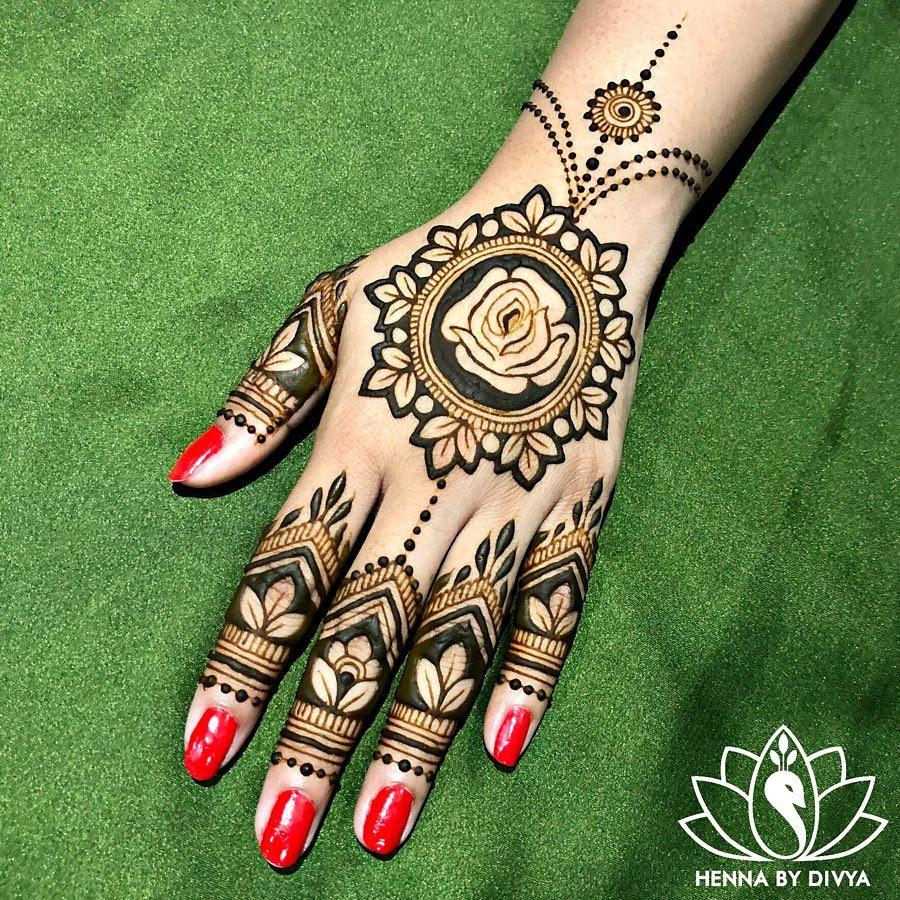 Image Courtesy: Henna By Divya
Dots are one of the most basic elements when it comes to mehndi application but can be used to create even most unique designs. We're sure you will love this clever use of dots and their placement in this bracelet mehndi design. The dots are creating an illusion of a beaded bracelet and pulling the rest of the design together too.
5. Back to basics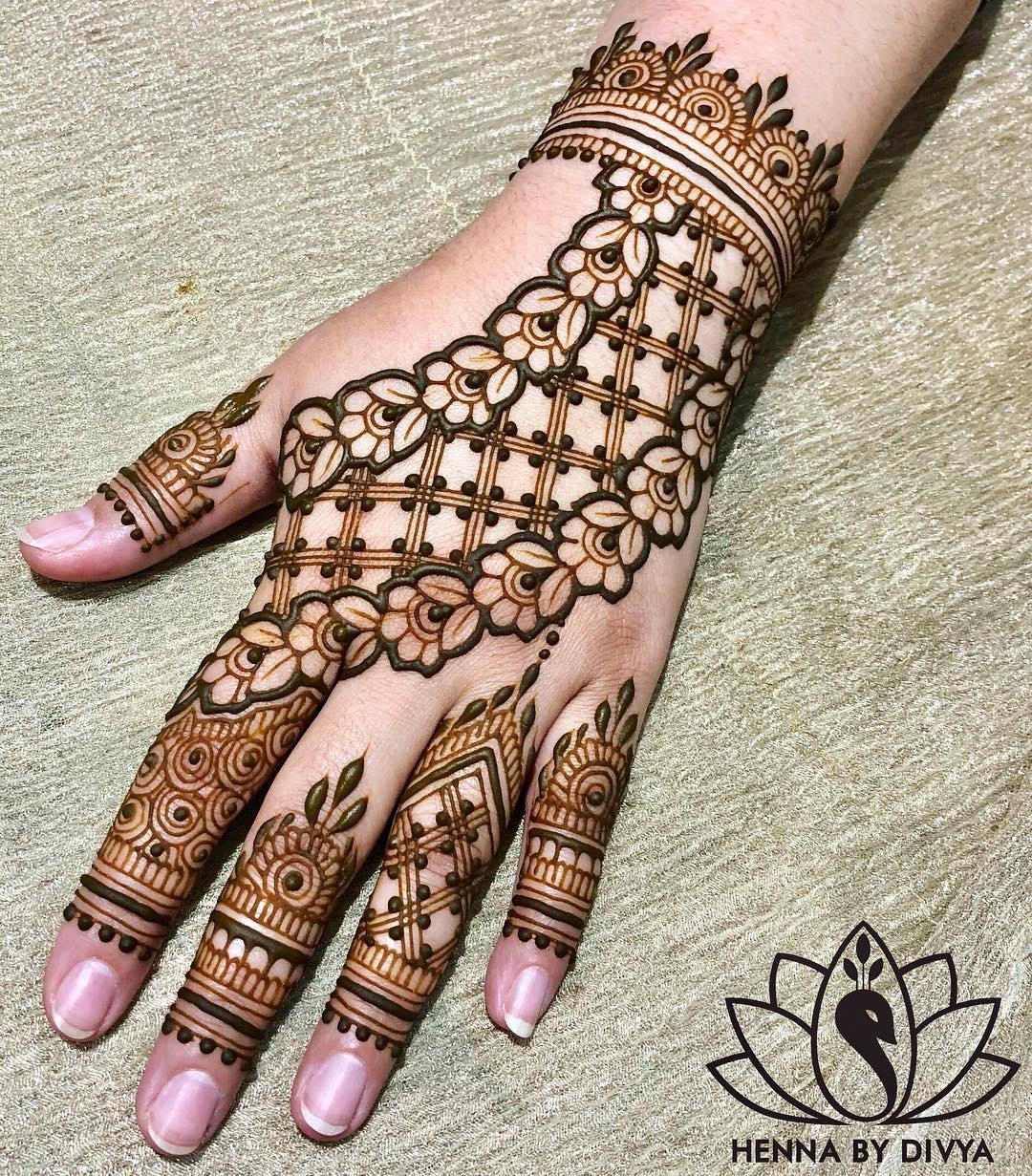 Image Courtesy: Henna By Divya
A gorgeous bracelet mehndi design can be created with the use of basic lines too. This mehndi artist has used lines in various thicknesses along with other complementary elements to create the bracelet. The addition of bracelet has not only enhanced the overall design but given it an extra dimension too.
6. Complementing the finger jewellery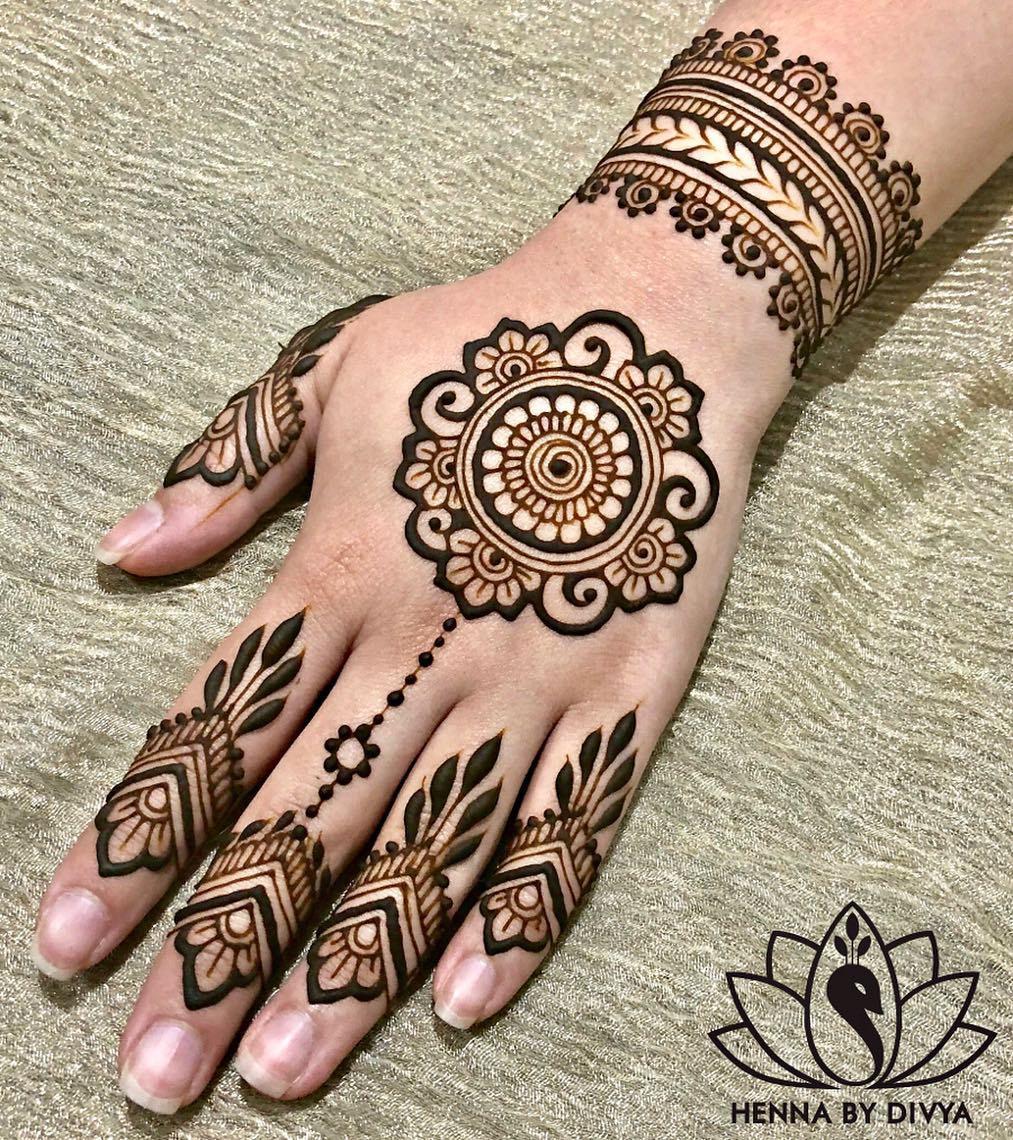 Image Courtesy: Henna By Divya
A lovely finger jewellery mehndi design can be accentuated with a complementary bracelet mehndi design. In this design, we can see beautiful finger mehndi and how a matching bracelet - created with mehndi - is enhancing it. Leaves, flowers, lines and swirls have come together to create this masterpiece!
7. Knit hand and arm designs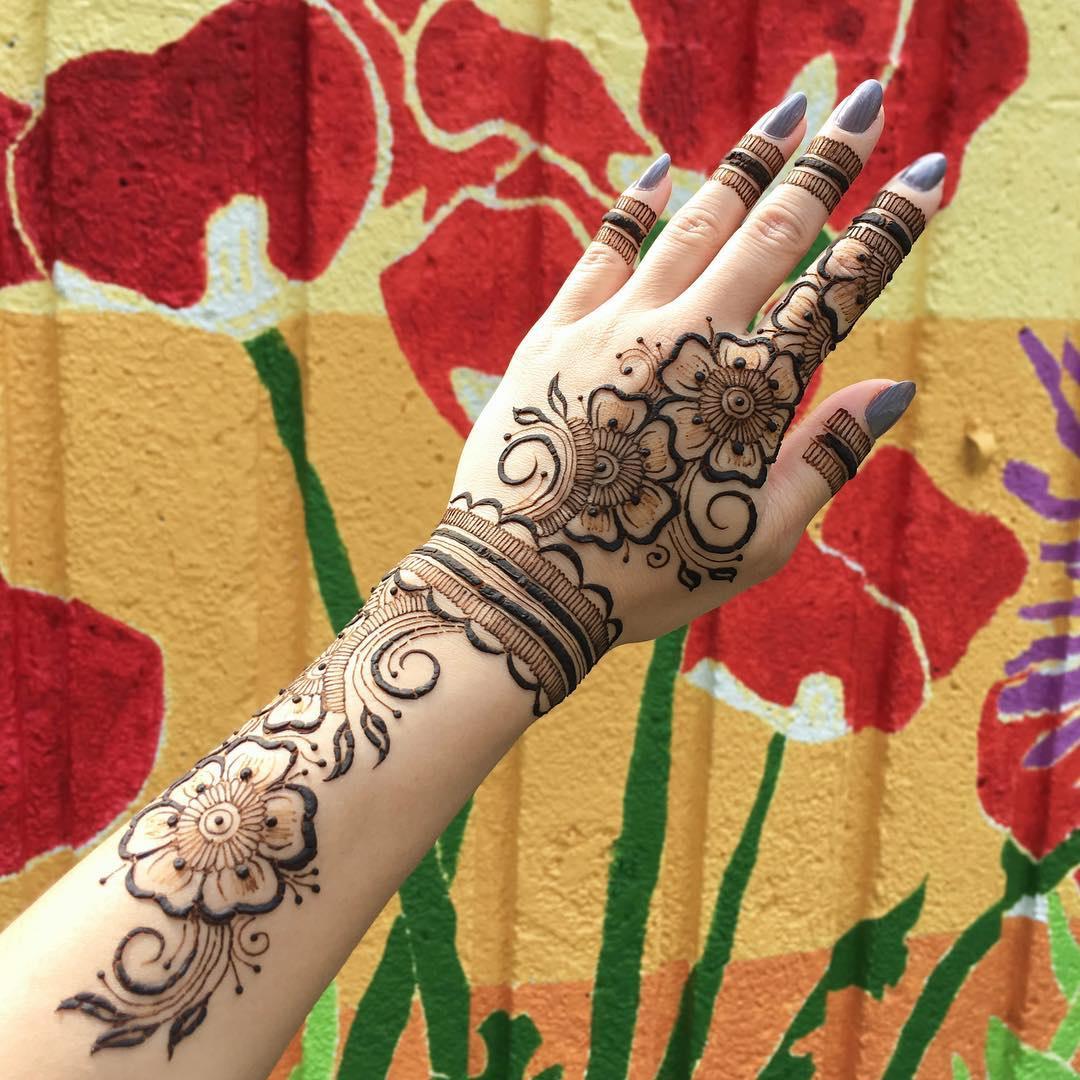 Image Courtesy: Henna By Solange
Just a few simple lines and semi-circles were required to create this simple but significant bracelet in this design. Albeit basic, these elements have helped bridge the gap between the designs created at the back of the hand and on the arm. The simplicity of these lines is surely adding to the beauty of these blooming flowers!
8. Floral motifs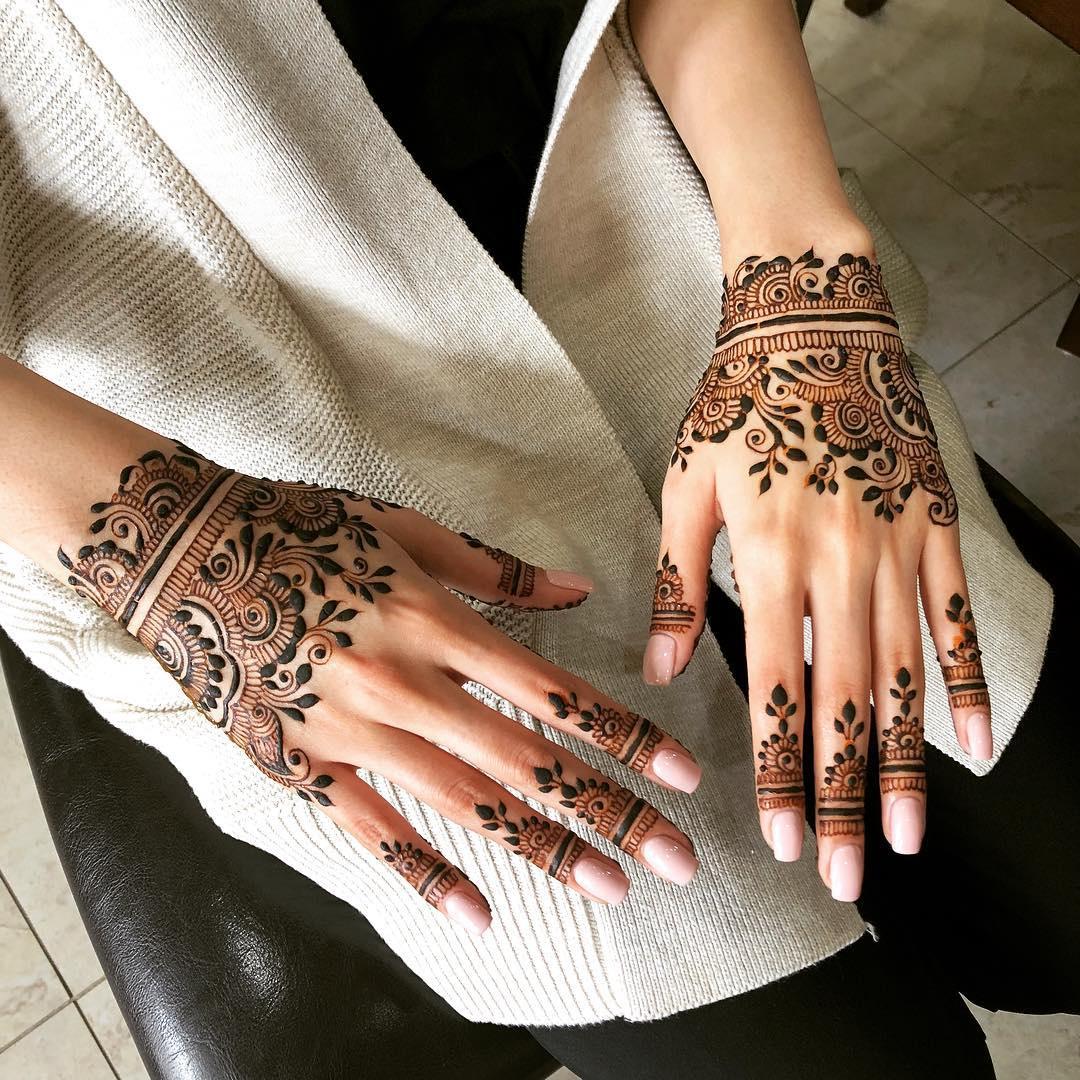 Image Courtesy: Maharani Mehendi
Flowers have always been an important part of mehndi designs, no matter which style you pick! With this design, you can show some love to these floral elements. Create a basic bracelet with lines and swirls and extend it gorgeous floral and leaves motifs.
9. Simple statement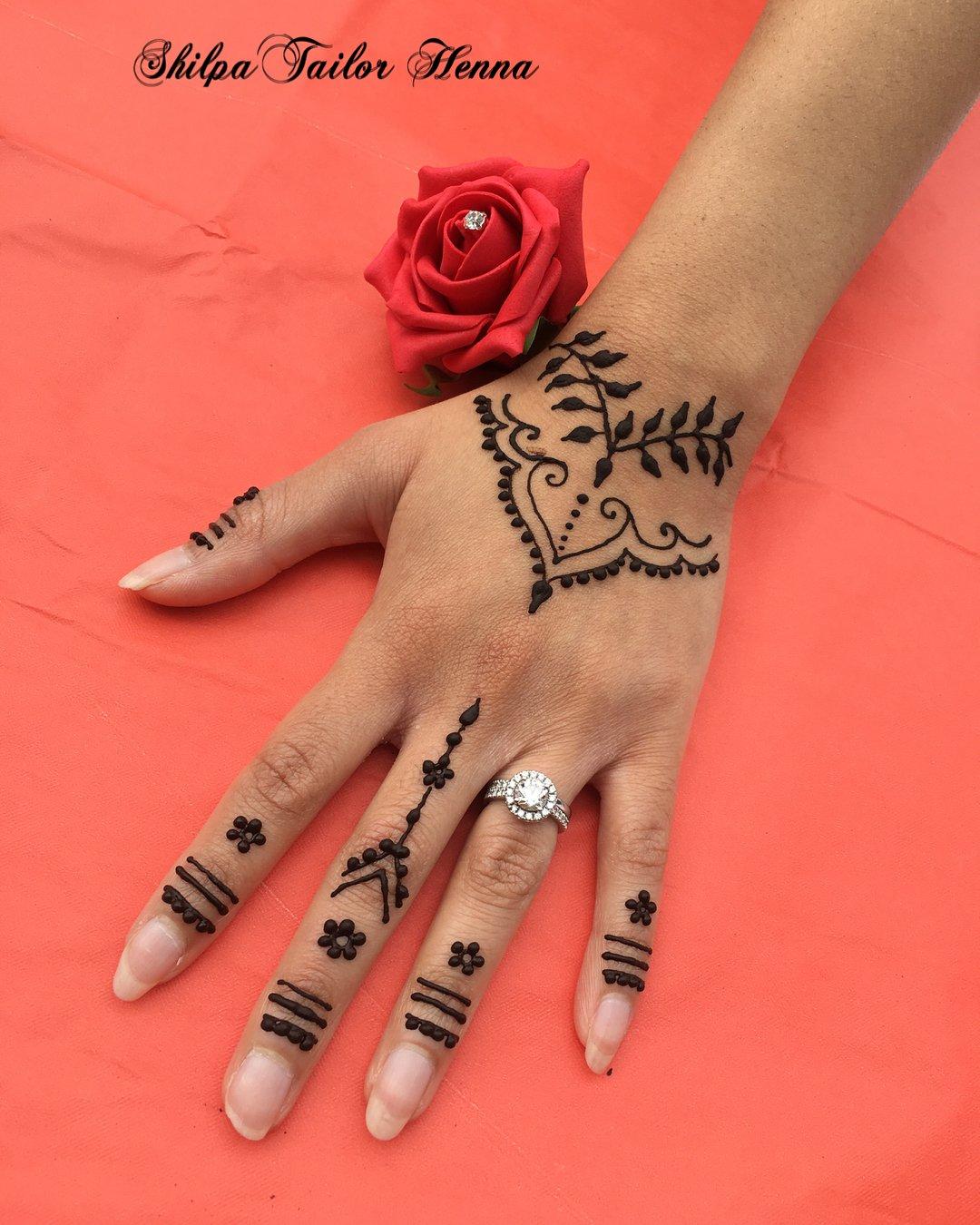 Image Courtesy: Shilpa Tailor Henna
Simplicity, too, can form a statement and this design is the proof! This bracelet mehndi design is created with very few motifs but has managed to look so intricate, elegant and artistic. If you wish you can keep it really, really understated or pair this design with matching finger jewellery mehndi.
10. Half mandala bracelet mehndi design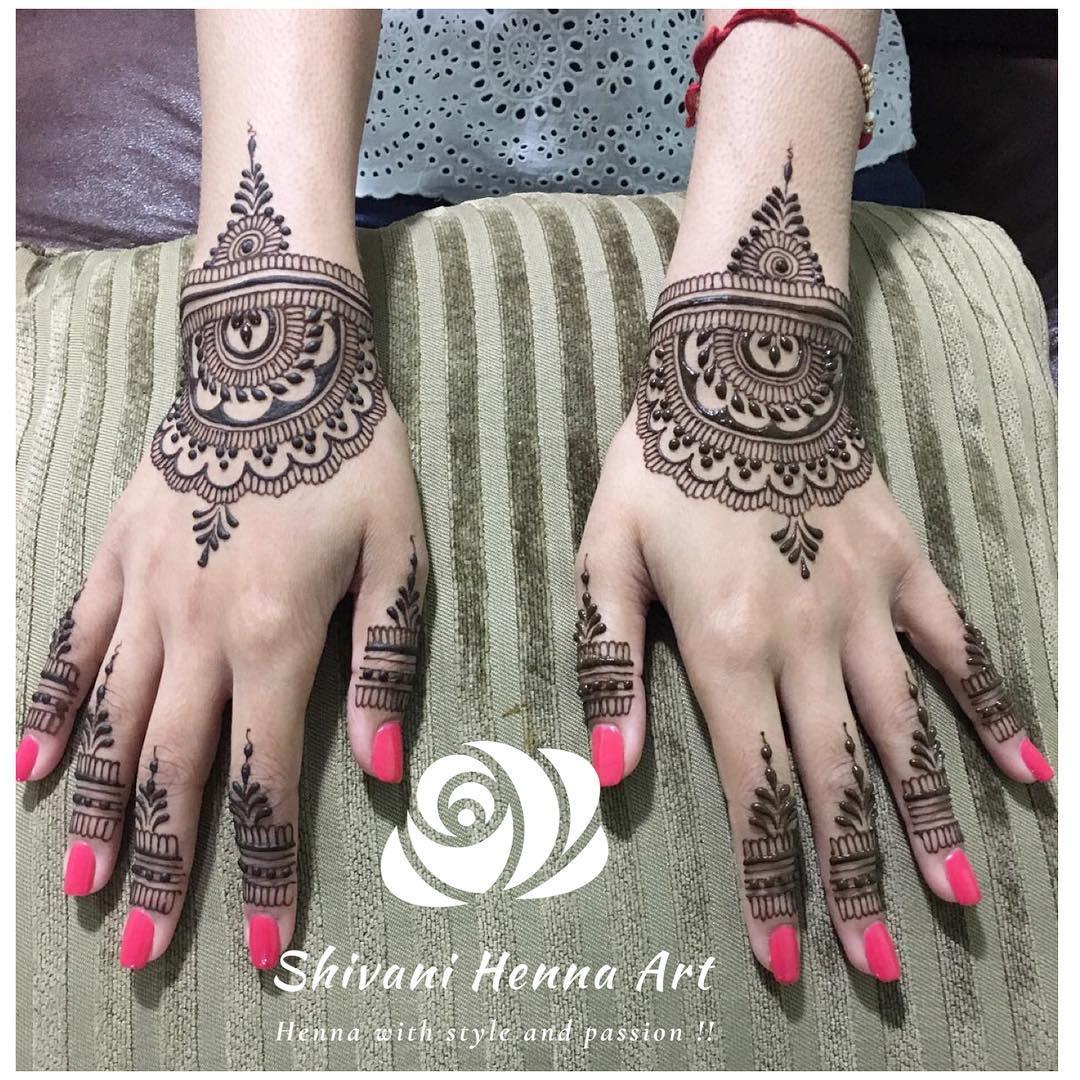 Image Courtesy: Shivani Patwa
For art lovers who prefer mandala designs, here's a creative one! This detailed mehndi design consists of half mandala style that is stretching towards the arm as well as the fingers. Somehow this design looks quite dressy and yet minimalist at the same time.
11. Flowers and leaves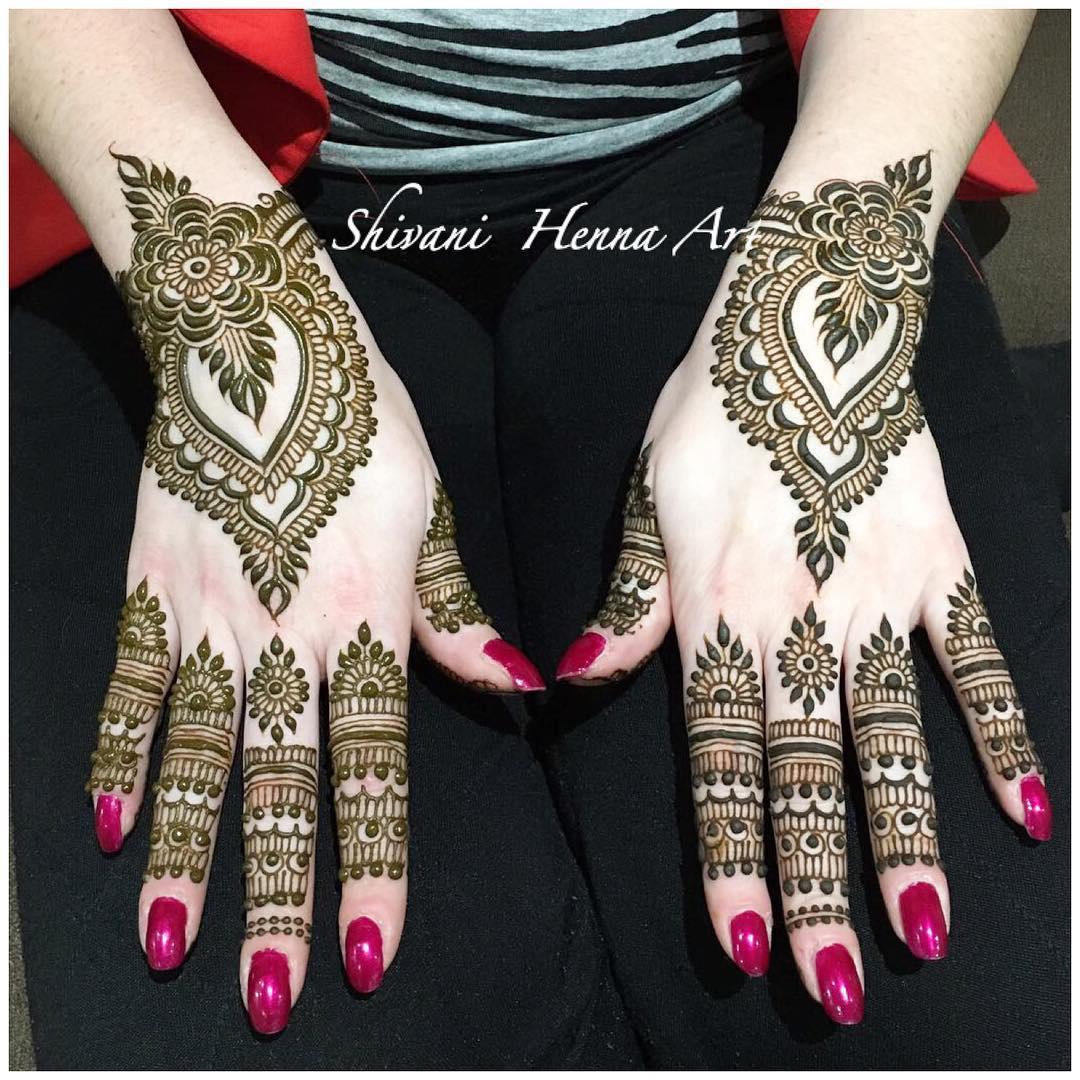 Image Courtesy: Shivani Patwa
Nature-loving girls can opt for this super chic bracelet mehndi design that can beautify your wrist instantly. This design is centred around flowers and extending in the forms of leaves, lines and other basic strokes. You can choose to enhance it with extended paisley if you prefer fuller designs.
12. Khafif bracelet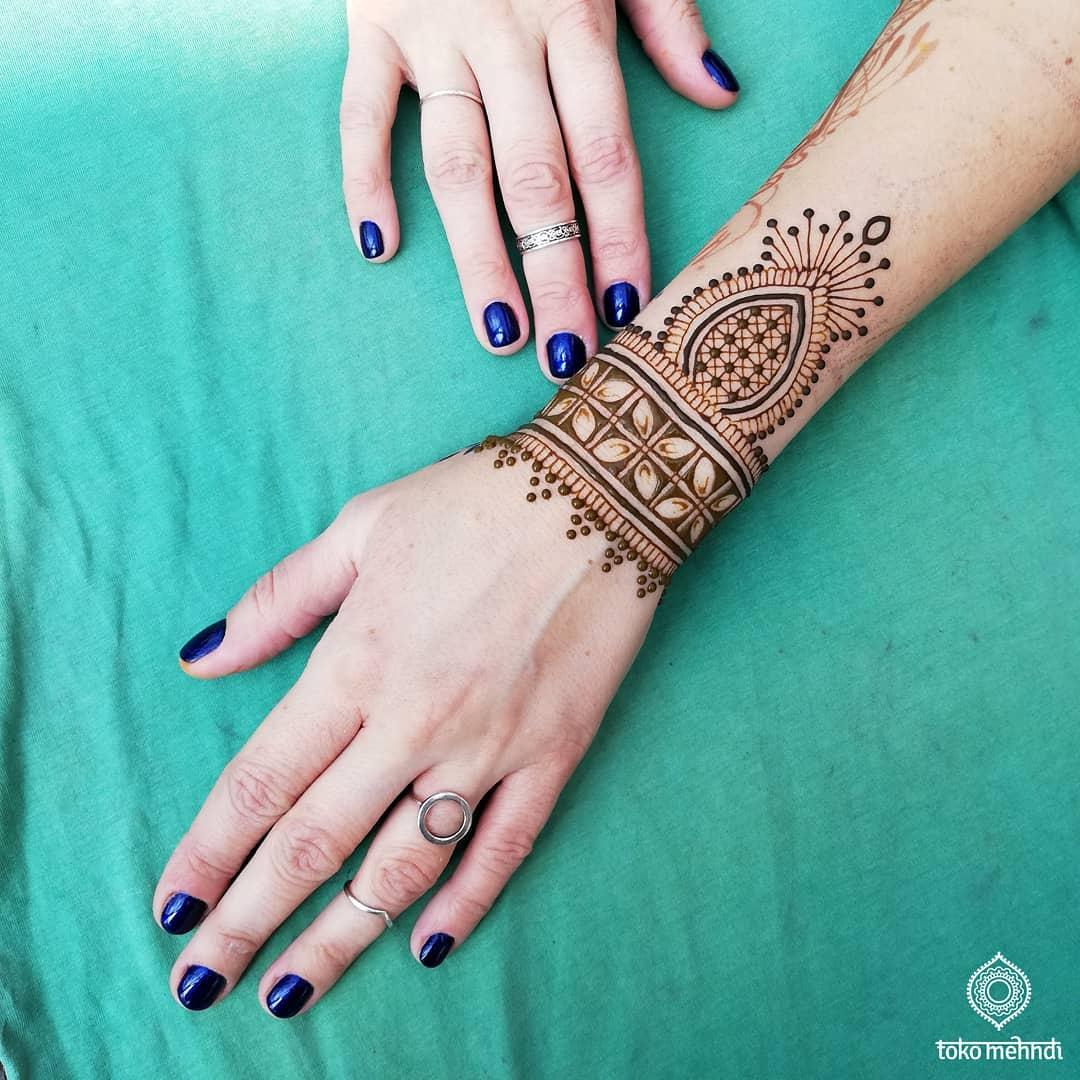 Image Courtesy: Toko Mehndi
Khafif mehndi designs are getting so much love these days and here is yet another trending design. This bracelet mehndi design emphasises on various quintessential Khafif elements - right from reverse-filling and shading to use of dots and other geometrical shapes.
Bracelet mehndi designs leave an unimaginable room for experiment. Minimalist, elaborate, over-the-top, bridal - regardless of your preferred style of mehndi, you can surely play with these bracelet designs. Another great feature of mehndi bracelets is that you can either go for just the bracelet or pair it up with designs on your fingers, palms and back of the hand. You can also give these designs real bracelet-like bijou by adding colourful glitter or shiny beads. If full hand mehndi designs are a bit too much for you (or the occasion), this is the style for you!
Would you skip metallic bracelets and create one with mehndi on next wedding you attend? We'd love to know!