12 Best Dresses for Wedding to Match Your Style & Personality Right
Often times we end up choosing outfits that do not match our personality. Not anymore! Check out these best dresses for wedding and personality traits listed with them!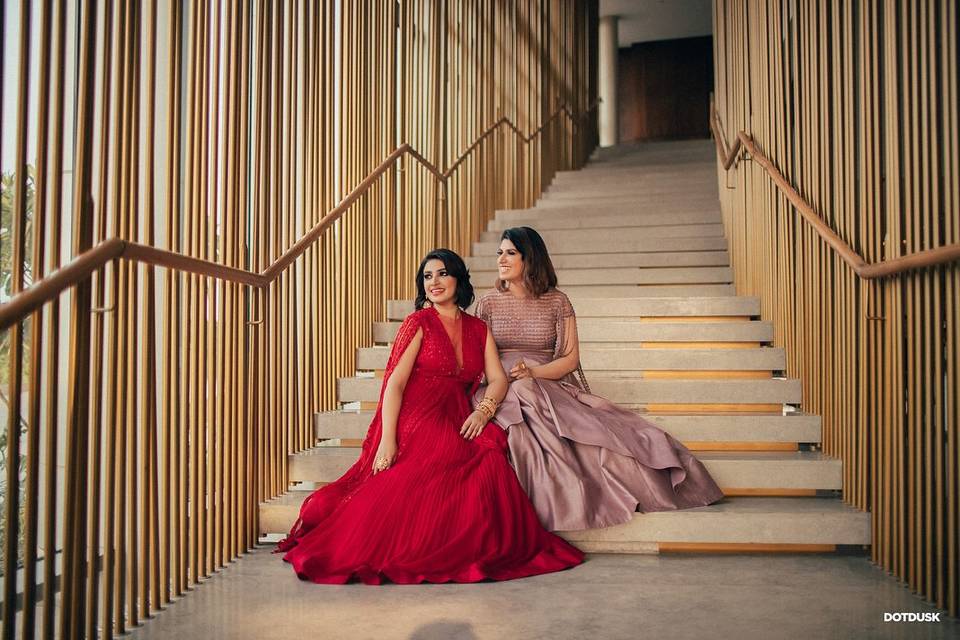 Wedding fashion is like a gorgeous canvas and we should always decorate it with colours that speak to us. Clothes, jewellery, and hairstyles are the best ways to express our feelings, thoughts and personality on a daily basis. Weddings are no different. It does not matter if it is yours or not, always opt for colours and silhouettes that suit you best and speak for who you are as a person.
If you are a chosen bridesmaid, you should definitely read this article. There are 12 best dresses for wedding according to us. Take your pick from these outfits with some personality traits that suit them listed with each.
Classic saree lover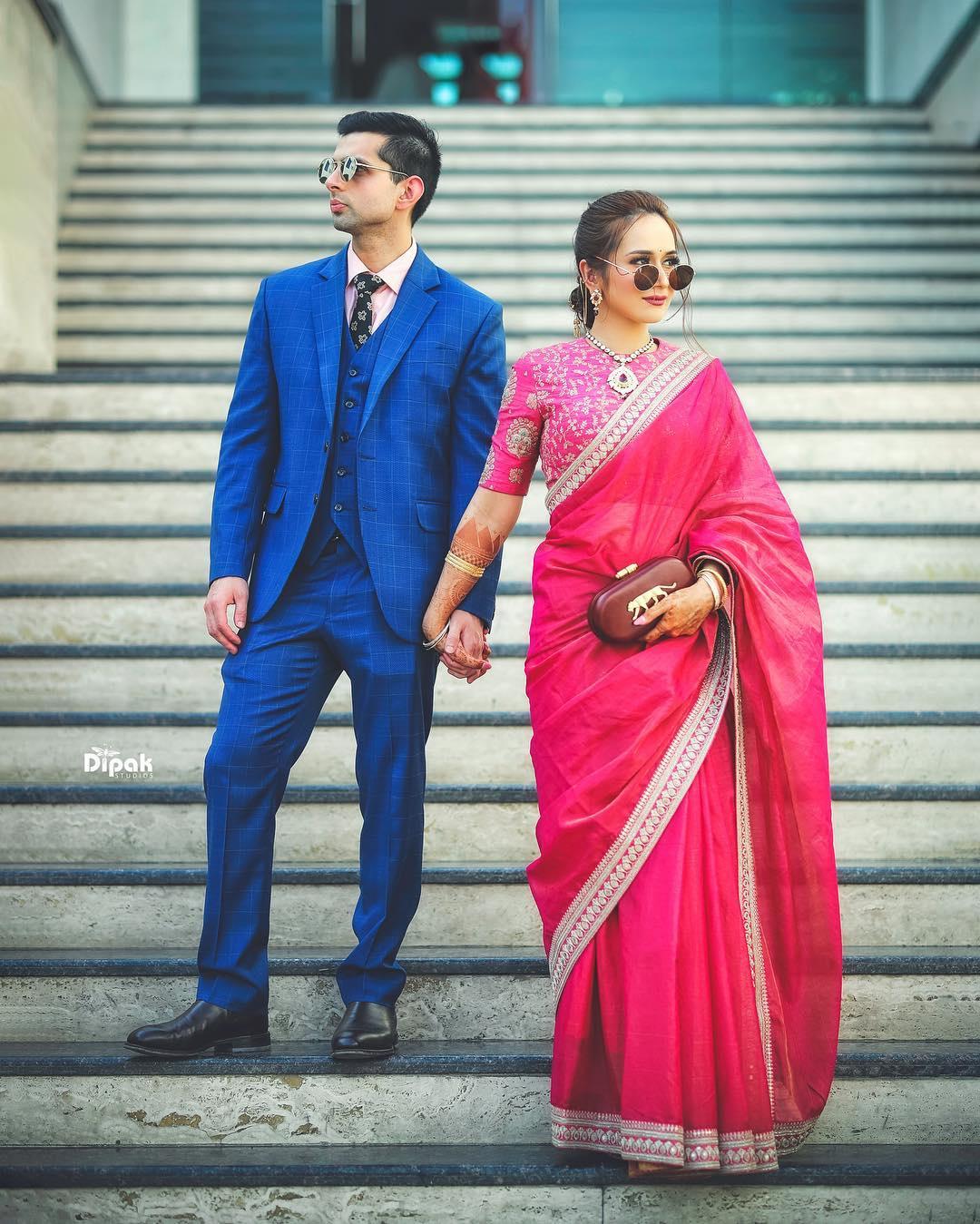 If you wish to wear sarees, you are a classic lover by heart. You love traditions and always follow them to the T. Pink is a colour that symbolises love and understanding. Support your bride in her quest to be with her love by wearing a pink saree like this to her wedding. It is an elegant choice in terms of silhouette and colour.
Trendy style master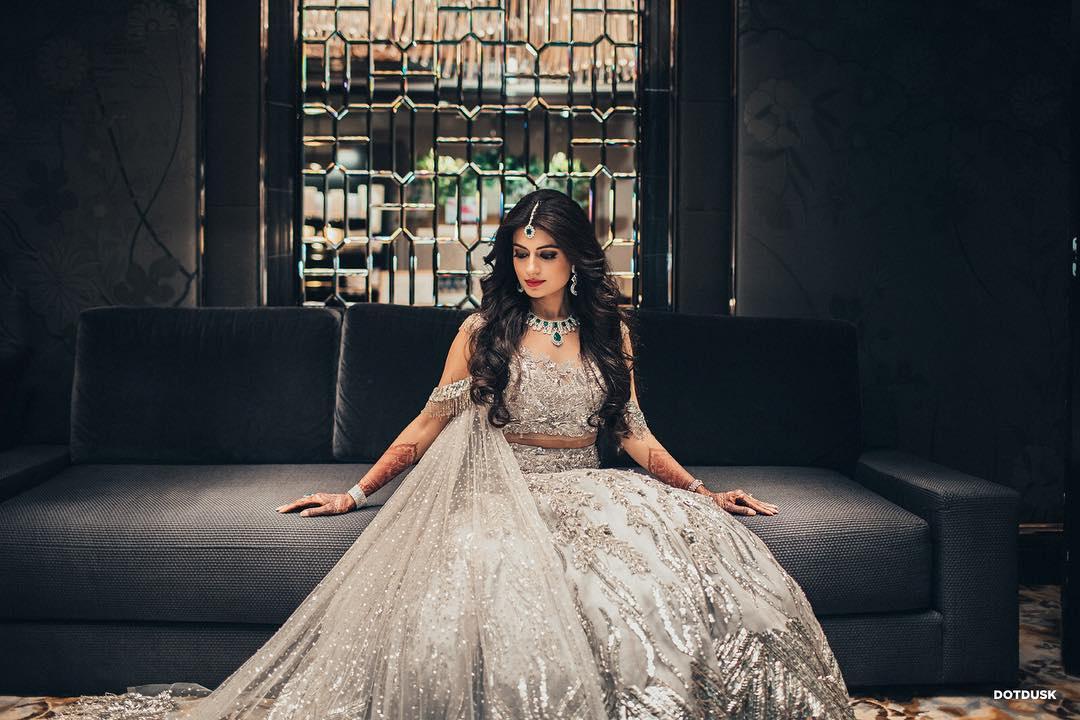 In this world of social media and influencers, everyone is a stylist. However, there is a lot of difference in thinking you are one and knowing you are one. If you are a fashionista by heart, with your style being the centre of attention, this silver lehenga is perfect for you. It is sparkly and has many trendy elements like 2 sleeves, a studded cape and 3D embroideries with sequins and sequins. After the bride, you will be the apple of everyone's eyes.
Simple & sassy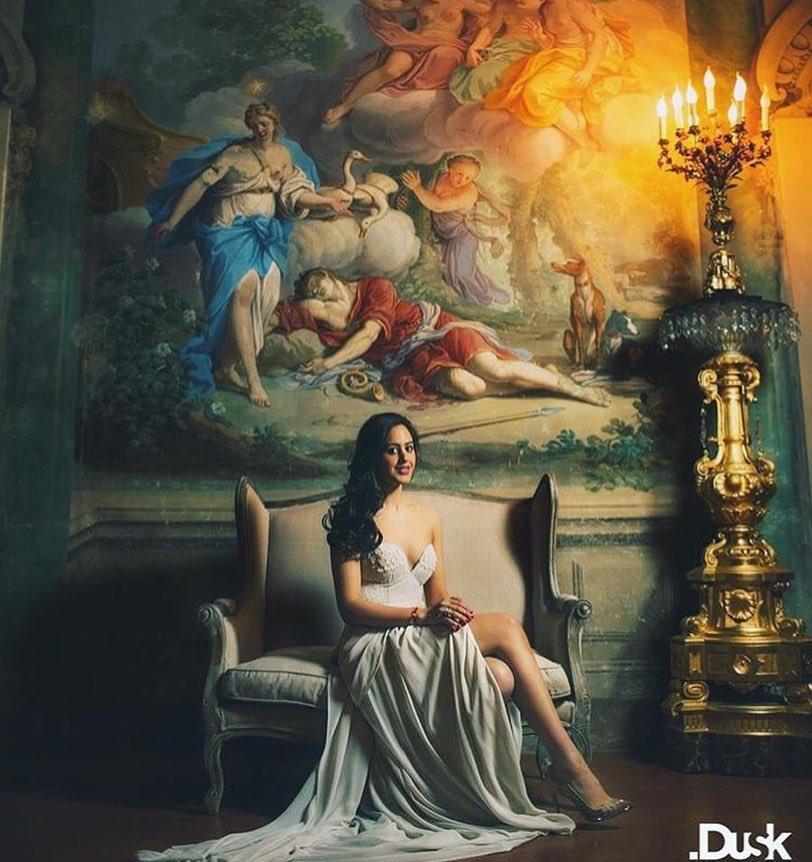 If you are attending a wedding taking place on a beach, then we would recommend the best dresses for wedding that show off your skin. This strapless sweetheart neckline gown with a thigh-high slit perfectly matches the personality of a bridesmaid whose style is simple yet sexy. She is confident in her skin and does not shy away from figure-hugging outfits. This gown resonates her millennial heart and does it justice.
Fan of traditional silhouettes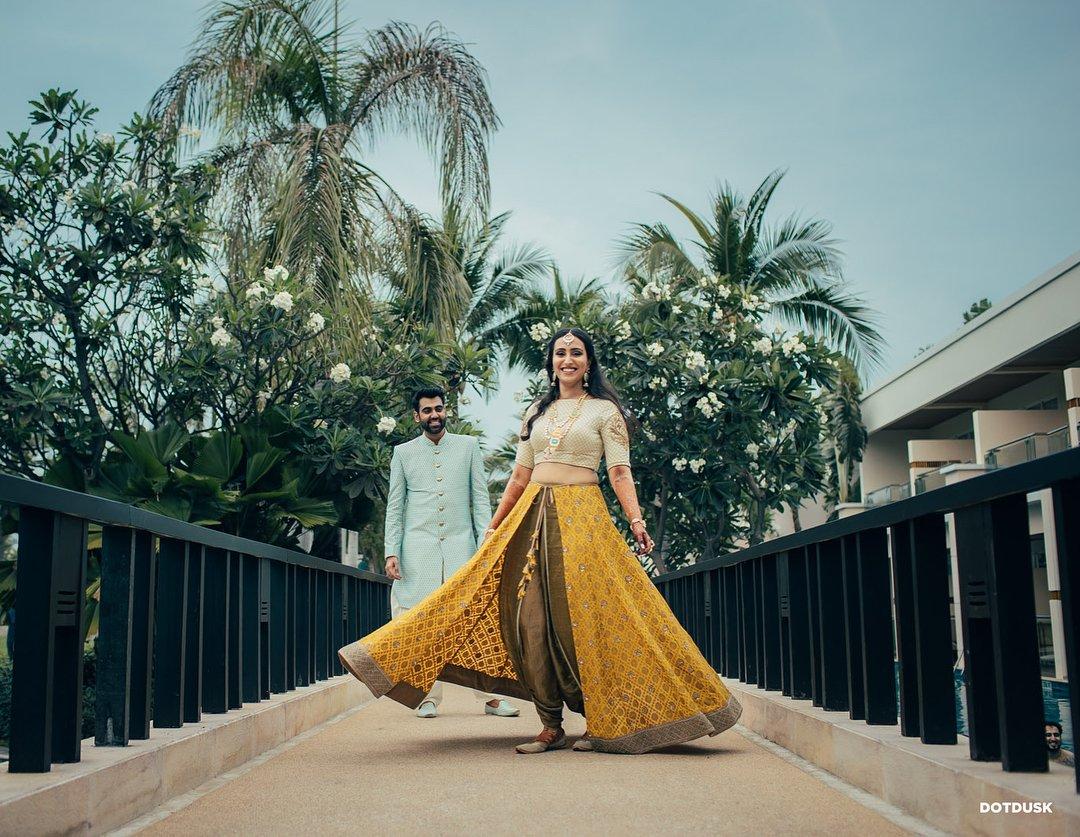 If you are looking for best dresses for wedding that has traditional silhouettes to match your love for suits and sarees, you will not find a better example than this dhoti cum lehenga outfit. This bride is wearing a dhoti with a cropped blouse. To make it more interesting, she has tied a wrap-on skirt with an open front. If you are as creative as she is, make all the other bridesmaids jealous by wearing something unique.
B positive is their mantra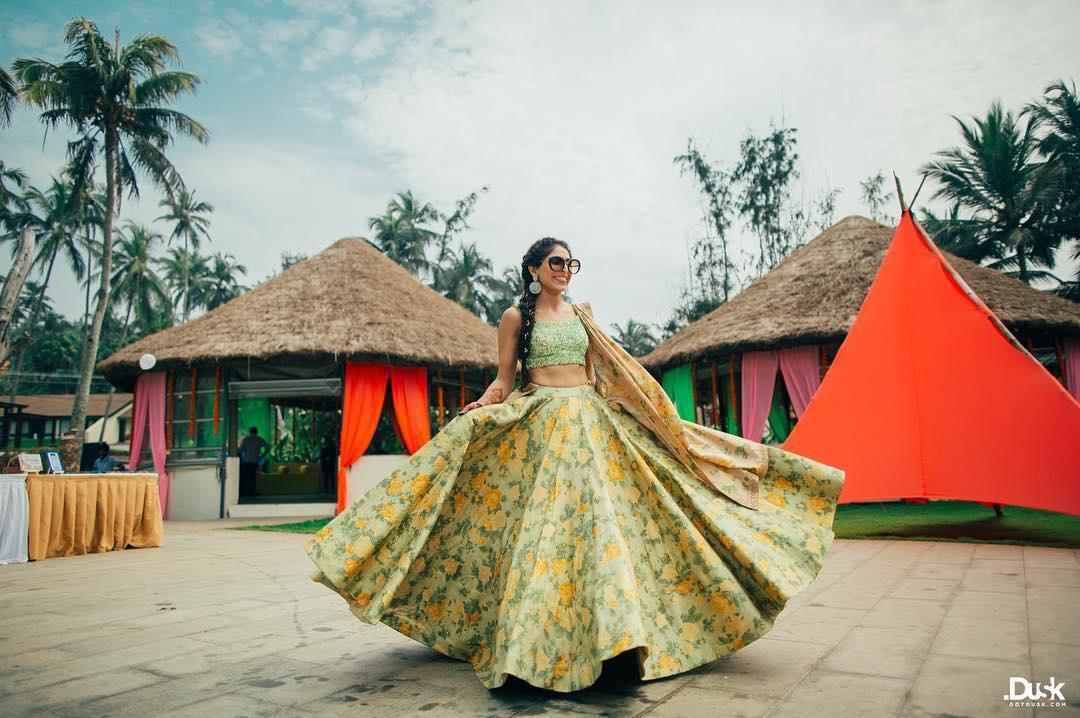 Florals always remind us of a happy place where nothing can go wrong, where everyone is joyful and gets along with each other. Weddings are the only time when we think this is possible. If B+ is your mantra, express this with best dresses for wedding with floral patterns, just like this one. The colour has a sense of calmness to it that is perfect for an outdoor wedding.
Crowd pleaser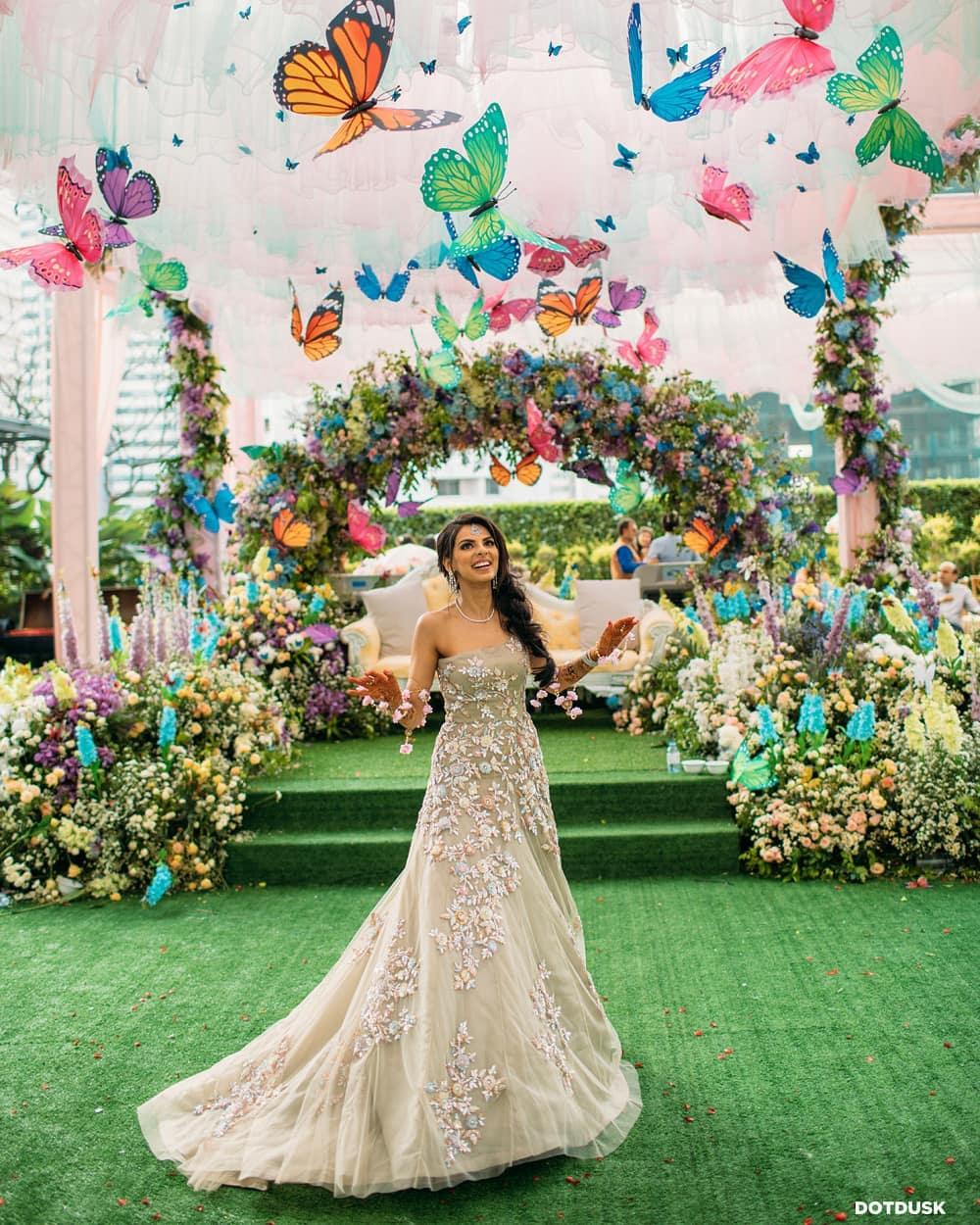 When we say crowd pleaser, we mean someone who thrives in crowds and love the attention on her. She knows all the latest trends and no one can call her sense of style outdated. If you think these words are written for you, go for best dresses for wedding that command attention. For example, go for bold colours or outfits with long trains like the one in the image. Just make sure that your dress has some drama in it to make it stand out.
Vintage affair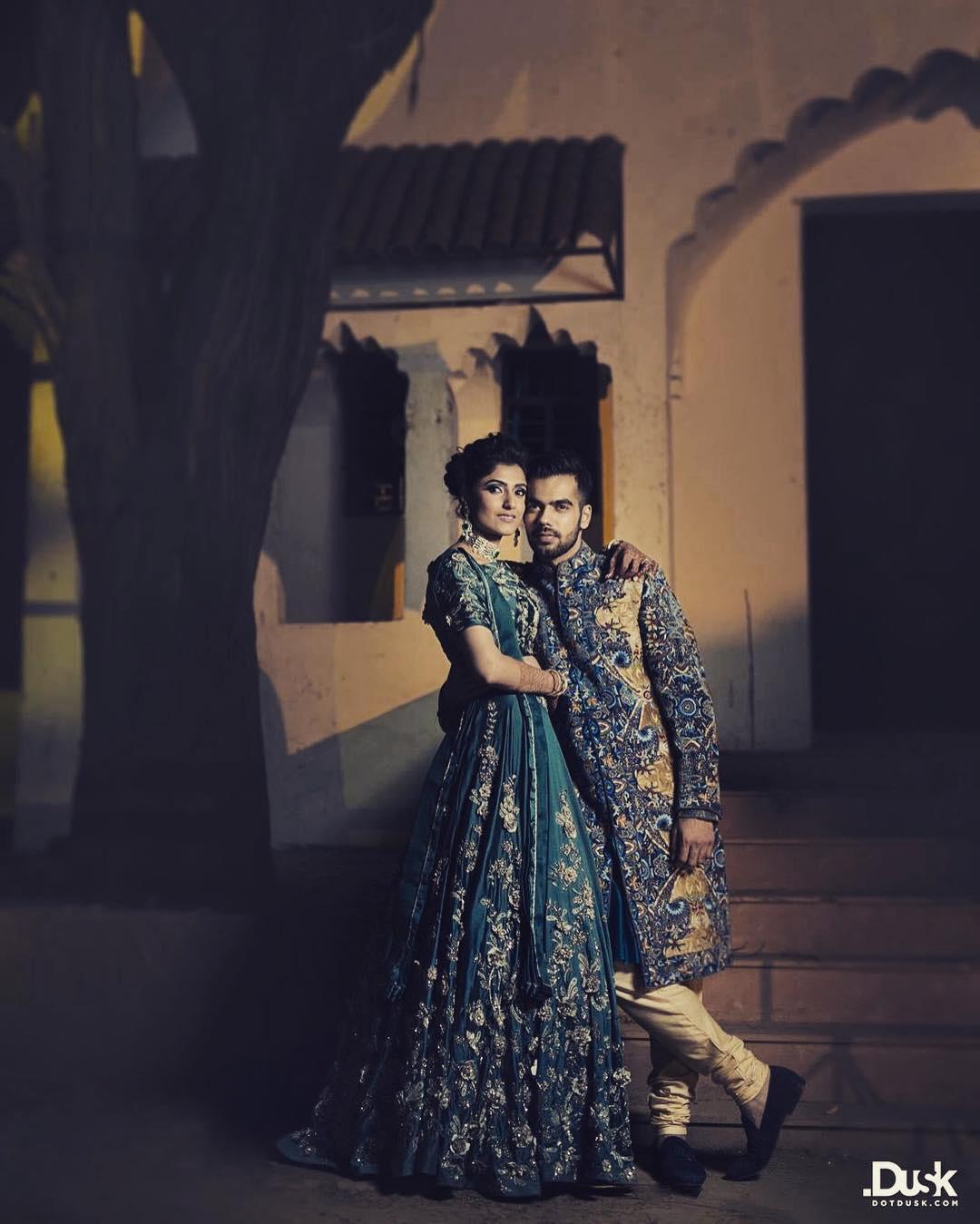 If you love going to thrift shops and searching for hidden treasures under piles of old clothes, you are an old school at heart. To continue this affair with vintage, wear best dresses for wedding like these as they capture your essence beautifully.
Ambitious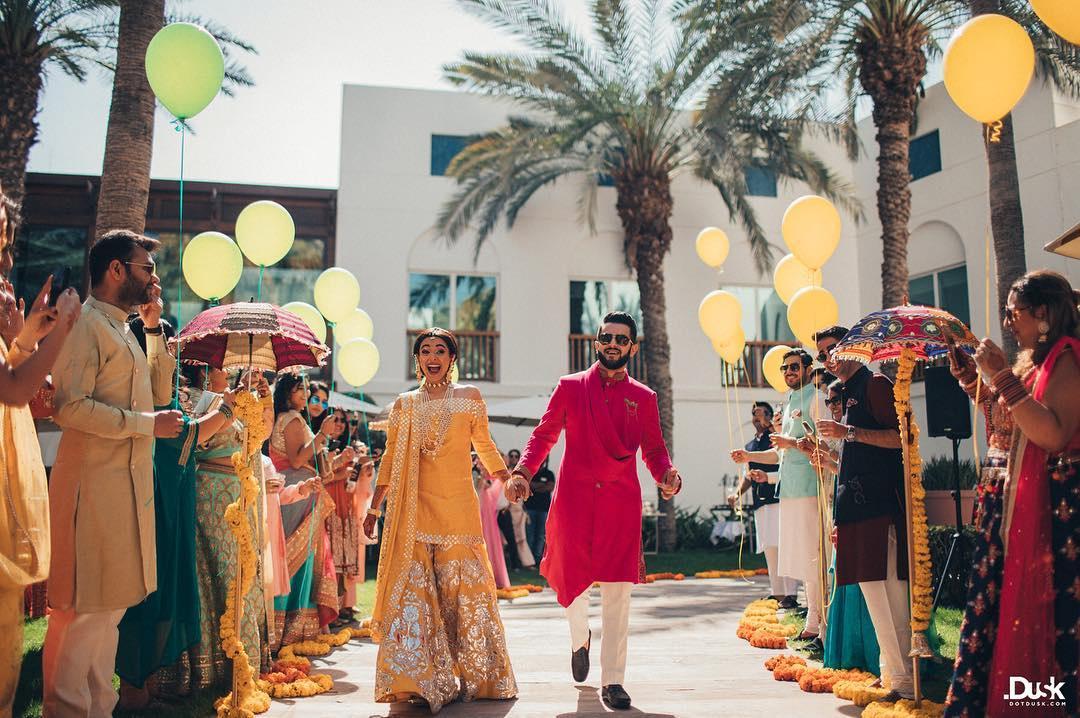 We have noticed that women up on the corporate ladder always tend to go for comfortable yet stylish outfits. We think shararas make for the best dresses for wedding for them. The pant bottoms are comfy and the off-shoulder kurta is stylish. We think we have this under our bag!
Young at heart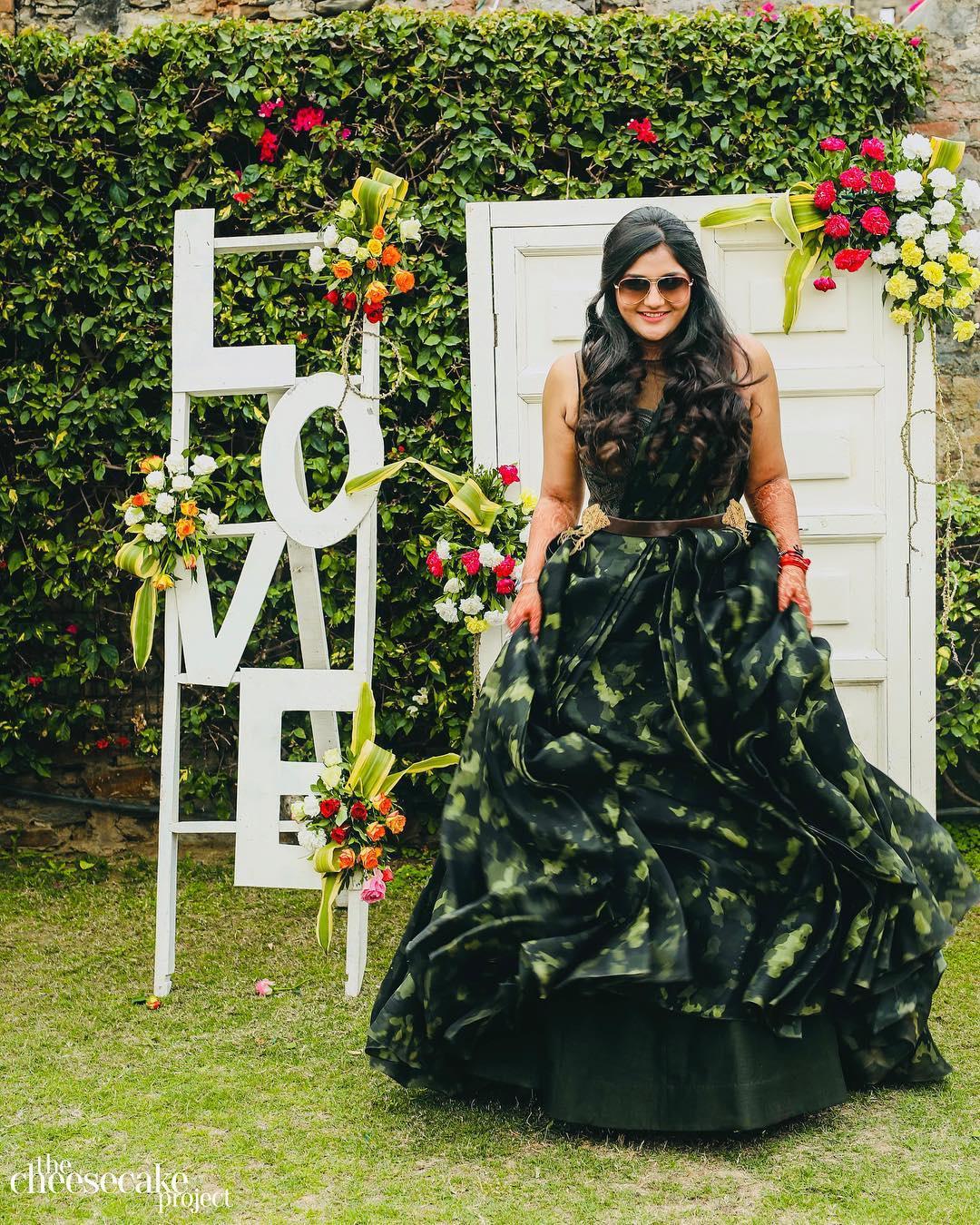 Not everyone likes being a grown-up all the time. If you still love skipping and dancing in rain, we can confidently say that you are a child at heart, which is the best thing to be. Everyone should know how to let loose and have fun, and while they are figuring out the same, you are always thinking of making everything fun and exciting. The best dresses for wedding for you are playful silhouettes in which you can have fun. Take inspiration from this ruched gown in such bright and fun print.
The girl next door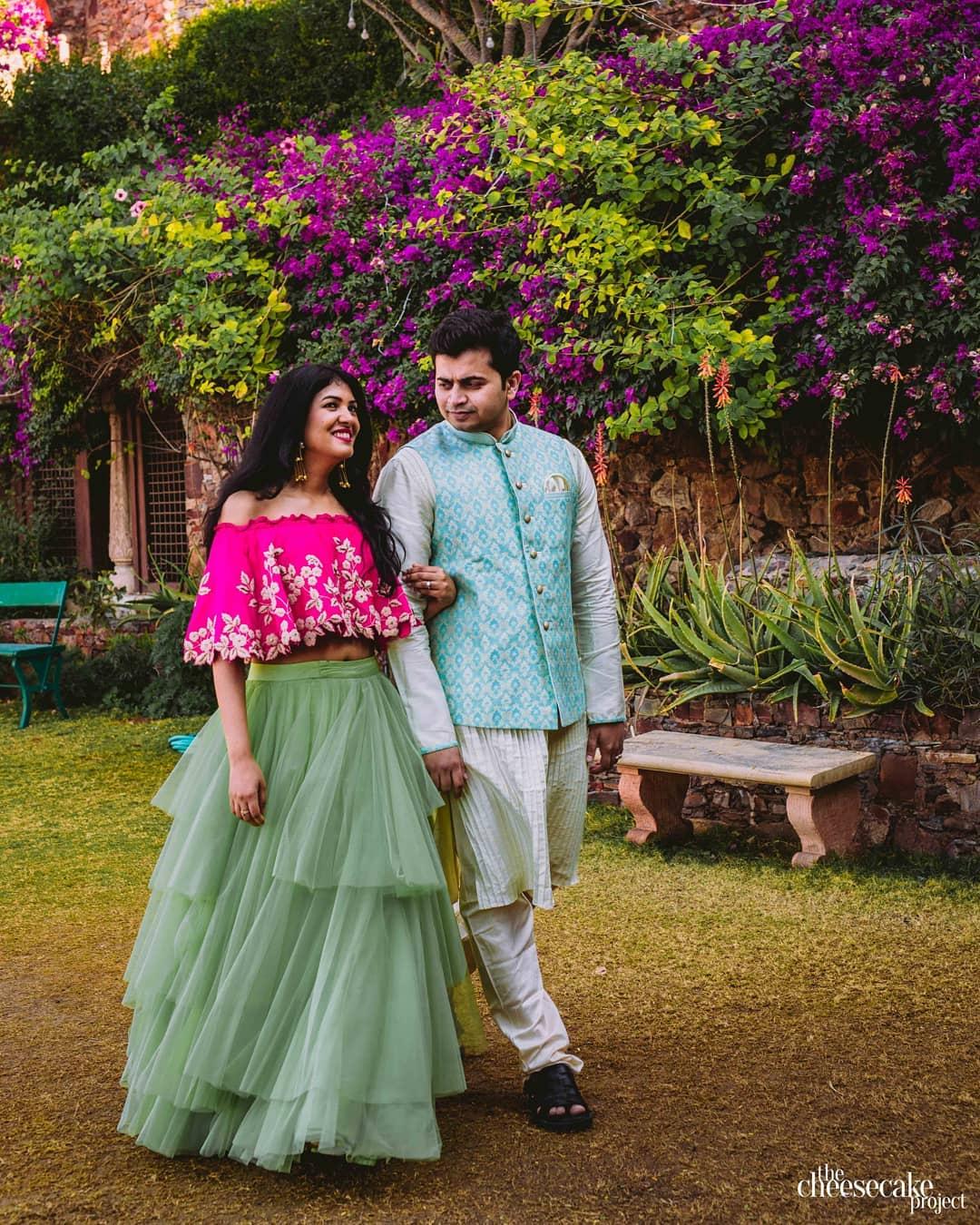 The girl next door has a little bit of many personalities. She is fun, stylish and keeps up with the latest fashion. She is everyone's favourite and we think her bridesmaid dress should always be stylish in fun colours instead of over the top and elaborate outfits.
What did you think of our picks for best dresses for wedding for the bridesmaids? If all the bridal party is planning to wear matching ensemble's, then the best way to pick a single dress is to go for the bride's choice. Match her personality traits with each dress and there you go, you have your bridesmaid dresses!
Check out these stores near you that offer lehengas!