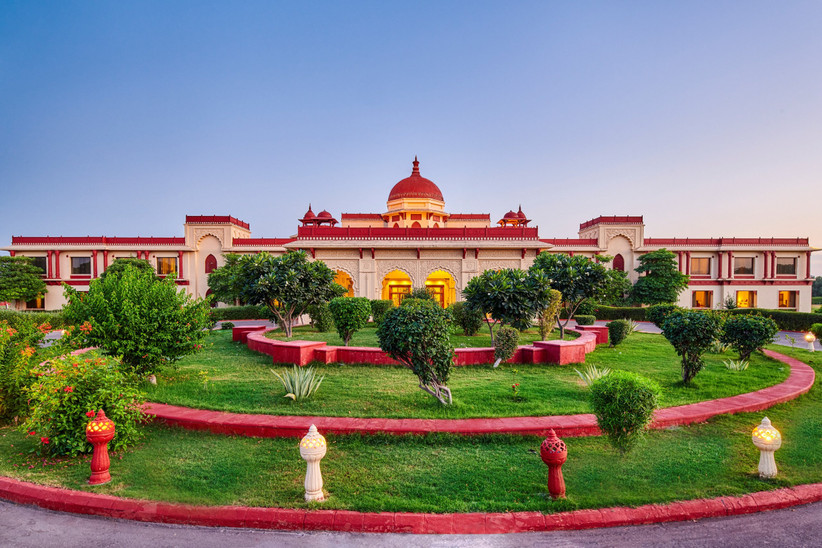 Image Courtesy: Make My Trip
If you're looking for a highly picturesque venue to host your royal Indian wedding, then the Ummed Jodhpur is one venue that you cannot ignore. To begin with, the hotel is located in the blue city of Jodhpur, a place so beautiful that it offers you immense opportunities for an artistic and stunning pre-wedding shoot! But, of course, that's not the only reason why you should consider the Ummed Jodhpur as your venue. We're here to tell you all about what you can expect at this stunning location!
1. About the venue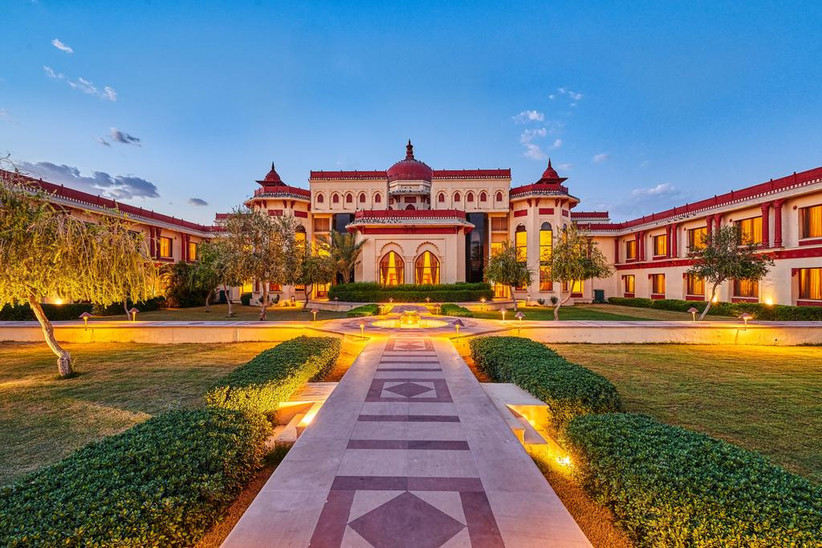 Image Courtesy: Booking.com
Spread over 28 acres, this gorgeous palatial resort in Rajasthan offers the perfect backdrop for you feel like a total Queen on your wedding day. Located right on the edge of the Thar desert, this venue offers breathtaking views that will not only come in handy while you're taking pictures of your wedding but will also be a great way to start your day! As this venue is right at the outskirts of the main city, you can rest assured that you'll be isolated from the hustle and bustle of main Jodhpur.
If you can manage it, you must have some kind of ceremony on the Thar dessert. Of course, you cannot have a full function there as it would not be feasible (and can lead to a ton of littering). But maybe a quiet ladies night with your friends spent having amazing conversations under the bright stars, or sunrise walk with your husband to be on the morning of your wedding can be a great way to create phenomenal memories!
The Ummed Jodhpur offers a mix of banquet halls, sprawling lawns and a poolside area for you to choose for different functions.
2. Planning your ceremonies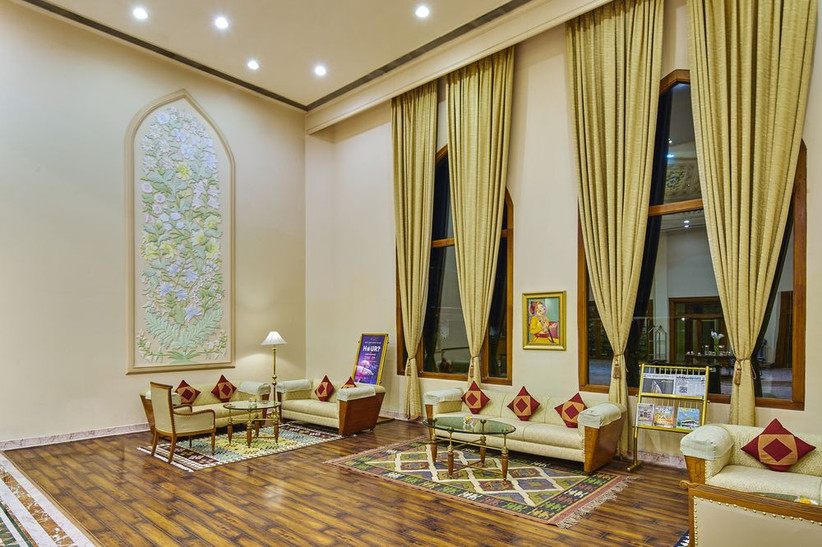 Image Courtesy: Ebookers
Everyone has their own take on what the ideal ceremony is. Sit with their in-house designers and decorators to plan every event in a way that you're totally satisfied. We have the following suggestions to make regarding planning your ceremonies:
The poolside venue is a great spot for a bachelorette party. However, if you're not planning on having one, consider hosting your Sangeet night here. Dance with your family and friends in an open space, and give people the option to take a dive into the pristine pool to beat the Rajasthani heat! Having a pool party for your Sangeet is a great way to add a modern twist to an age-old tradition.
Use the lawns for your Mehndi ceremony. The team at The Ummed Jodhpur can help you by organising tents and seating that's apt for an outdoor ceremony. If you want, you can also play your own music on their sound system. However, a better way to go about it would be to let them organise local Rajasthani performers for the music and dancing. This will be particularly awesome if you're having a Rajputi wedding with a Mehfil and Pithi Dastoor!
The indoor banquet hall can also be ideal for a Sangeet as you can set up a dance floor. You can also have the main wedding ceremony here, if you don't want to do the same outdoors. Again, their in-house team will help you with the décor so that your wedding looks as regal as the venue that you are hosting it in!
3. Putting up your guests!
The Ummed Jodhpur can hold up to a total of 10,000 guests so this venue is great for people hosting a big fat Indian wedding. However, if you're looking for a ton of accommodation, you might just be slightly disappointed. This is because this hotel offers only 87 rooms, which is more than enough during most circumstances but may just fall short if you're planning to invite more than 200 people from out of town.
You can always consider putting up some of the guests at a different hotel if it boils down to that. The bridal suite at the Ummed Jodhpur is absolutely exquisite and you're going to love the idea of waking up in this room after a long week of celebrations!
4. Show me the money!
The Ummed Jodhpur, like other Rajasthani hotels, is not a venue that's considered affordable for everyone. Their per-plate costs for a vegetarian meal during weddings is ₹ 2,000, with the costs for the non-vegetarian plates going up to ₹ 3,500. Their tariff prices are not available and one must get in touch with their management in order to find out the same.
For alcohol, their IMFL packages start at ₹2,800, with the imported liquor packages starting at ₹ 3,600. They charge by the person and implement a pay-per-bottle policy when it comes to the alcohol.
Planning your wedding at The Ummed Jodhpur can be a great way to start your new life, especially if your husband to be has promised to treat you like a princess forever!
Get in touch with our wedding planners to sort out your own royal wedding!