The Perfect Mehfil and Pithi Dastoor Before Your Rajputi Wedding!
Your Rajputi wedding functions will stay in your memory for the rest of your life, so why not ensure that each function is absolutely perfect?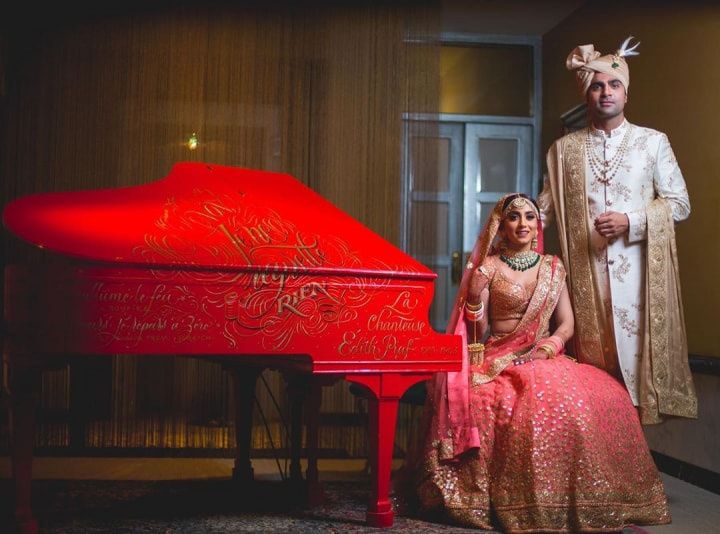 If you're gearing up for your Rajputi Wedding, there's one thing you already know for sure: each function highlights your culture's sense of pride and hosting the perfect event means being able to capture this spirit. One of the brightest functions during a Rajputi wedding is the Pithi Dastoor. Often coupled with another function called the Mehfil, this day is all about celebration, dance, and love. So, naturally, you're excited about it! If you're wondering how to host a faultless event, keep reading!
1. What is the Pithi Dastoor?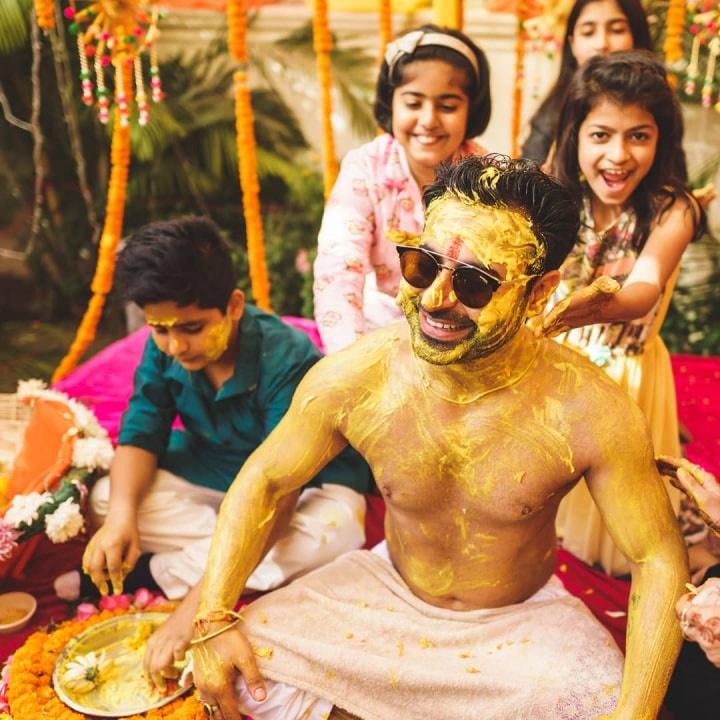 Pithi Dastoor is essentially a pre-wedding ceremony during which women rub turmeric paste all over the bride and groom to help them get ready for the wedding. Turmeric is a wonder spice and, from a cosmetic point of view, it helps with reducing acne, inflammation, and wrinkles. This is why women rub this paste onto brides and grooms. In fact, this is a custom that's quite popular all over India, however, the name of the ceremony may vary from region to region. More often than not, turmeric is mixed with sandalwood paste to help brides get an effortless pre-wedding glow. Some people add honey to the mix because of its astringent properties, however, this is not mandatory.
2. What is the Mehfil ceremony?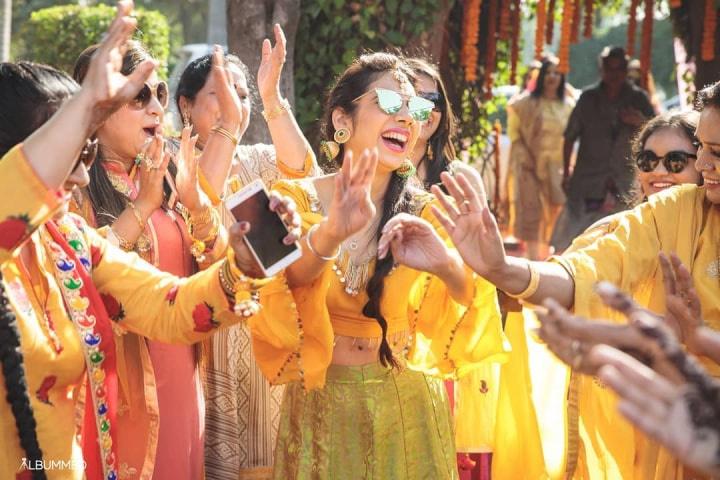 The Mehfil ceremony is akin to Sangeet ceremonies celebrated all over India. Though it is commonplace for brides and grooms to host a combined Sangeet filled with merriment, traditionally, the Mehfil ceremony is one that is reserved for women at the bride's home, and men at the groom's home. With the name conjuring up images of palaces and royal gatherings filled with mischief, this is a ceremony that is truly worthy of regal Rajputs!
Close relatives of the bride gather at the chosen venue, typically the bride's home, and sing traditional folk songs and dance. Ghoomar, a folk dance that started off as a way to worship Goddess Sarasvati, is generally performed by the women at the Mehfil. The dance symbolises a new bride entering her marital home, making it ideal for a wedding. Of course, the dancing is not only limited to traditional folk numbers and modern brides often hire DJs to create a fun event for all members of the family.
3. What is the ideal venue for this pre-Rajputi wedding function?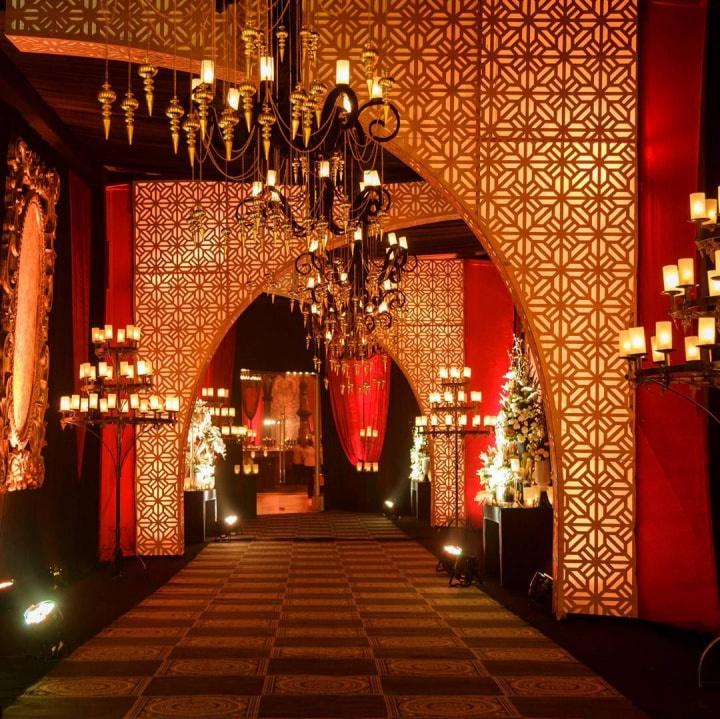 As the Pithi Dastoor ceremony is a very intimate one, it generally takes place at the bride and groom's homes. However, people with large guest lists and a penchant for hosting great parties can rent out a venue to celebrate the same. Ideally, this should start out as an open-air function celebrated during the day. You can then transition the event into a combined Mehfil at the same venue, and this way, you can sport a change of clothes too. After all, you'd probably not want to walk around looking like Homer Simpson in front of all your guests!
4. What kind of décor to choose for this function?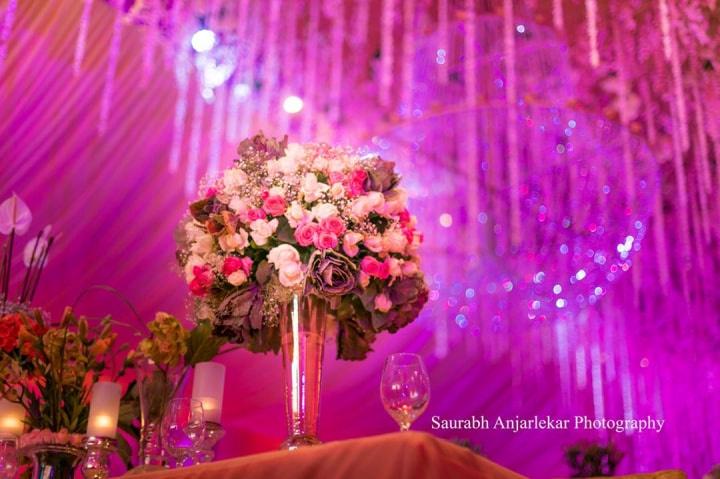 Image Courtesy: Saurabh Anjarlekar Photography
For a day function such as the Pithi Dastoor, having pastel colours or light, warm-toned colours is essential. However, the same colours may not work well if you're planning to use the same venue to transition into the night. So, what's the solution? Use jewel-toned accent colours in your décor so that you can create an ambience that is appropriate for a day-to-night scene.
5. What do brides wear for these functions?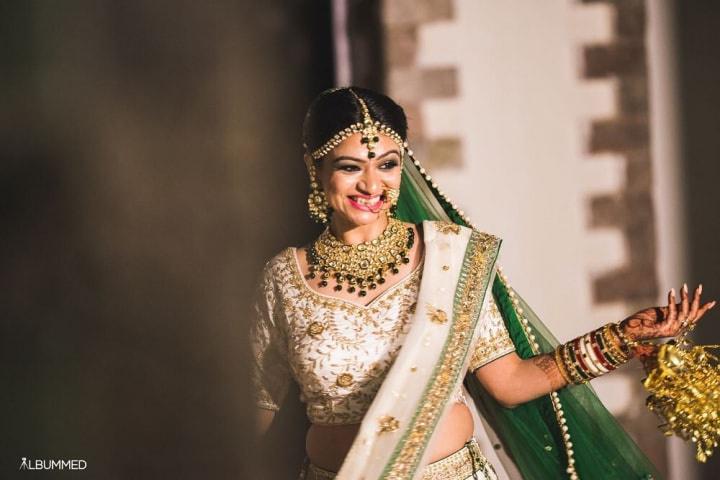 As most of your outfit will be covered in turmeric paste, it makes sense to wear something old and comfortable, as opposed to a brand new designer outfit. In many cultures, wearing old clothes is part of the tradition as brides shed the avatar of being daughters and step into the role of being wives after this ceremony. The clothes worn during this function are often donated or stored away. However, if you're planning to combine your Pithi Dastoor and Mehfil, you'll need to have an outfit ready for all the dancing you're going to do. A stunning mirror-work Lehenga is the right way to go as it is not only glamorous but also exudes a Rajputani vibe, with a subtle nod towards the classic Ghoomar attire. This is a great way to combine your sense of aesthetics with traditional norms!
Planning a Rajputi wedding, or any function before the wedding requires a lot of attention to detail and can often be quite strenuous – especially when you've got a myriad of other things to worry about!
Get in touch with our professional wedding planners and let them take the load off you!