9 Stunning Onstage Photo Poses For Your Wedding Day
Skip the old style of wedding pictures and add swag to your photo album by going for this new on-stage photo poses that are sure to create awesome memories.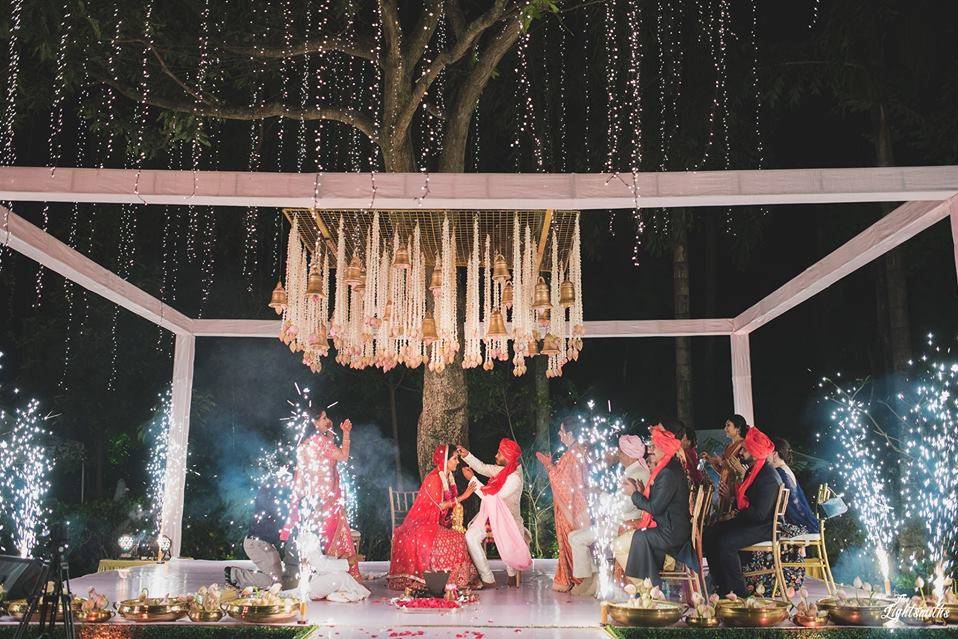 Wedding photography is a major business, bigger than your estimate and why not? You only get married once, right? So, it is best to have a dream wedding, everything as you always imagined growing up. And while you do it and create blissful memories, you can always save these moments to savour later because these memories do help you get through some of the unforeseen slacks and blind turns, whenever required.
So, go for the best. Leave your inhibitions aside and add some stunning and dream-like wedding pictures which will make you relive your experience every time you go back to them and help you realise how precious this bond is and hopefully, how much has it grown stronger over time. So, here are 9 stunning photo poses you can take a leaf of inspiration from for your own wedding photo poses. Take the guide on how to make your wedding photos pop.
1. The Fairytale Twirl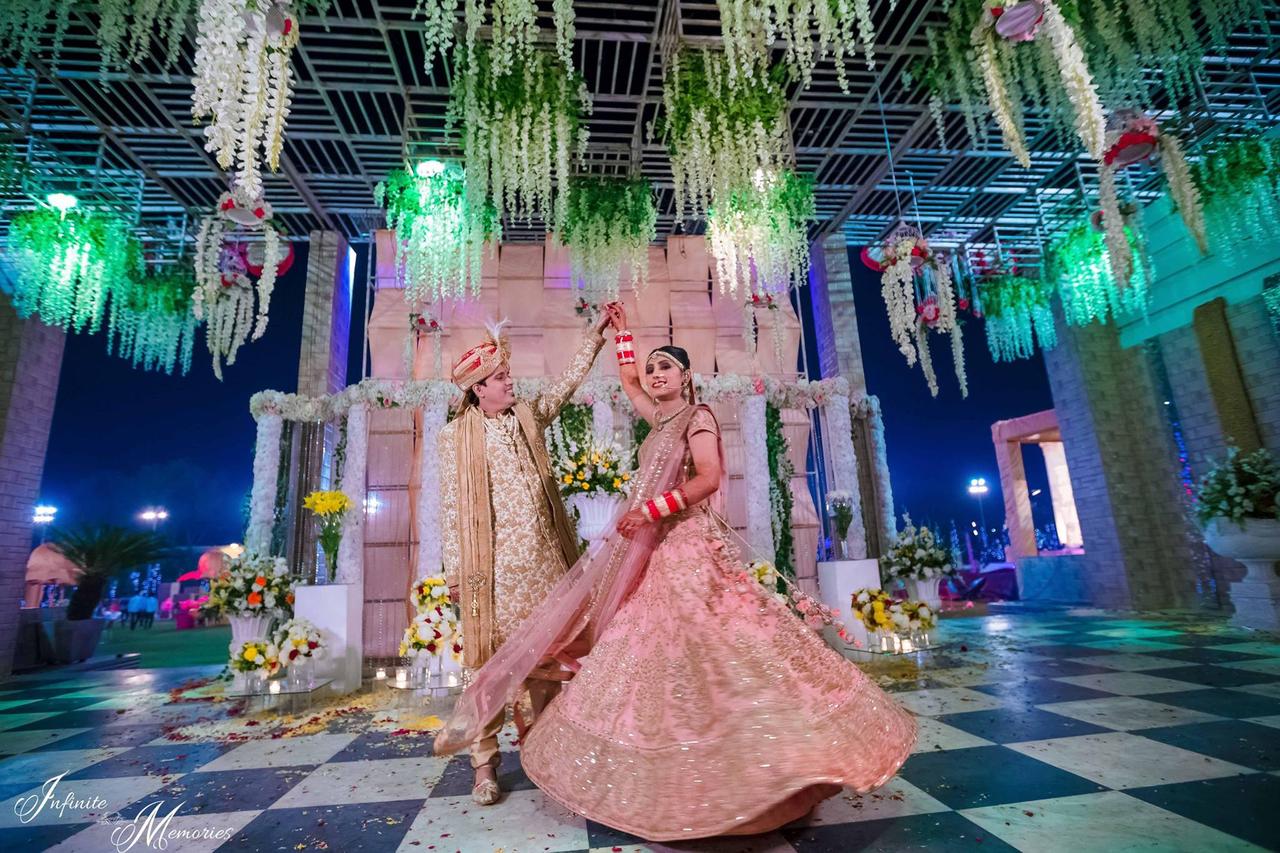 A dream wedding is no less than a fairytale for both the parties involved, and that should reflect in your keepsakes. That is why this is one of the photo poses for your wedding day stage, which you should totally zero down on.
Ask your man to give you a twirl and let the photographer capture the swirl of your bridal lehenga for your wedding albums while you both relish that moment of romance.
2. Tug Of Love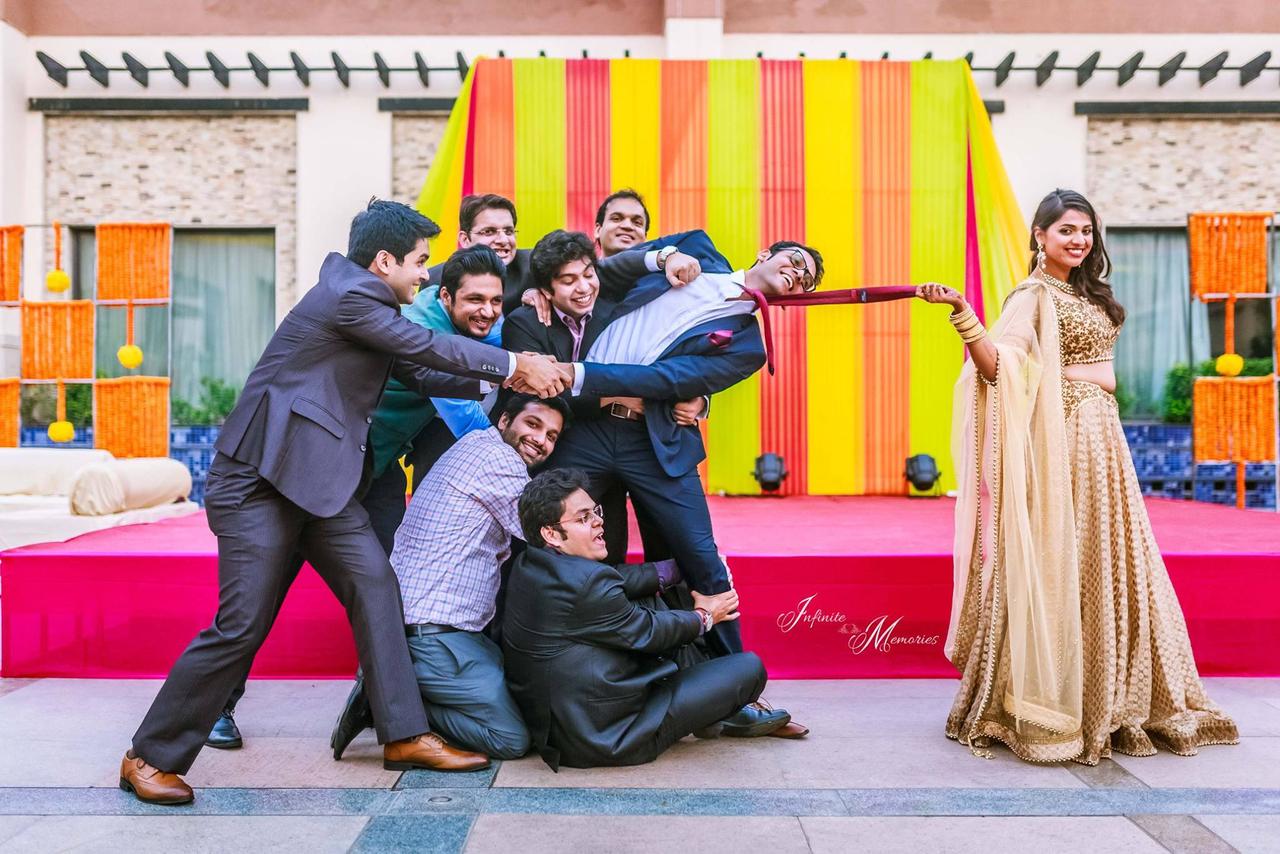 You can also give a fun twist to your wedding pictures by trying out this pose among the various photo poses for your wedding stage. Take a dupatta as a prop, and be the tug of love you bind your partner with.
Next, rope in some of his friends and cousins to add the real element of a fun vibe who stop him from falling into the trap of marriage in vain while you effortlessly stand on the other end with all the boss feels. It is sure will make you laugh out loud every time you go back to this memory.
3. The Classic Smile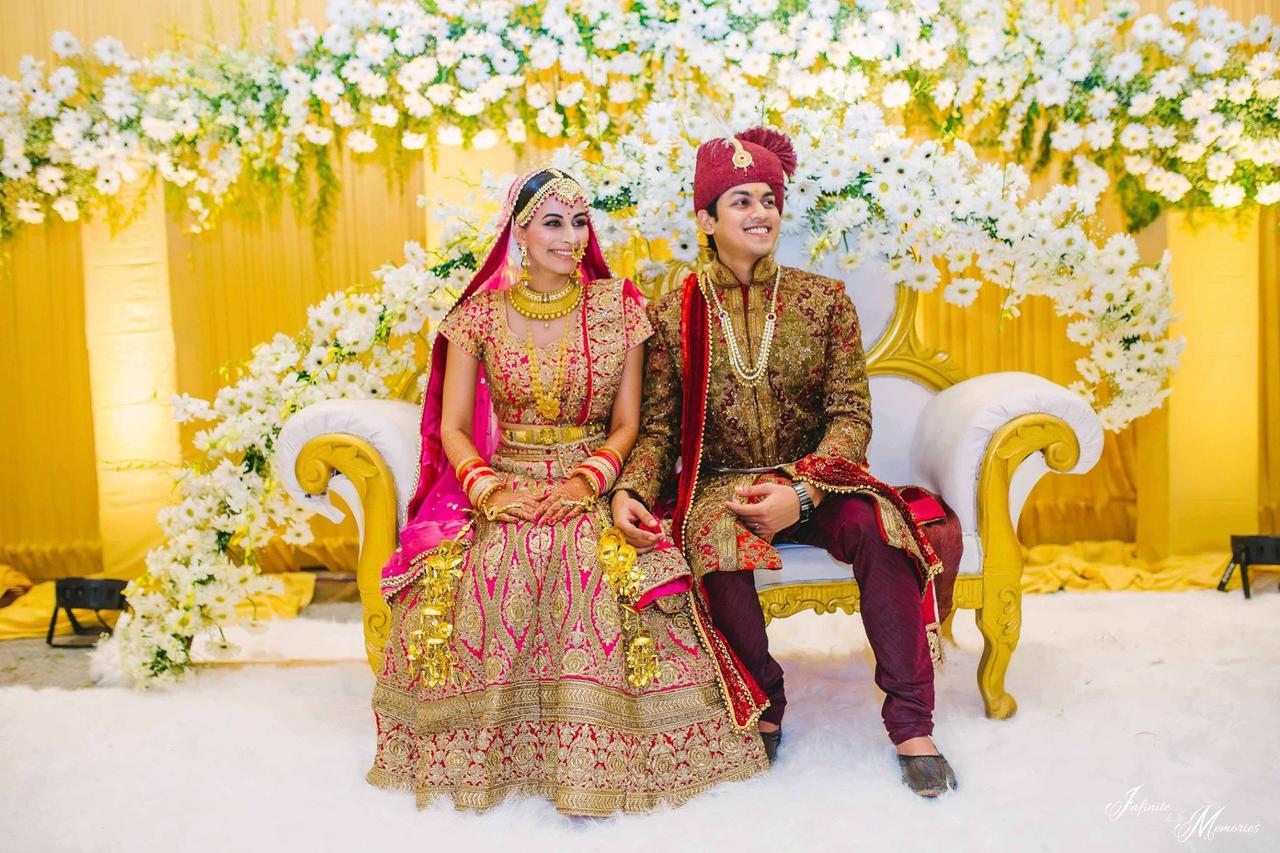 The classic ones never go out of style, do they? And on top of that, they look just as gorgeous and sparkling pretty. You can make use of this one among the photo poses for your wedding if you are a lover of the classics. Simply sit down and relax while flashing your happiest smile and there you have it, the prettiest of the wedding photo poses.
4. Swagger On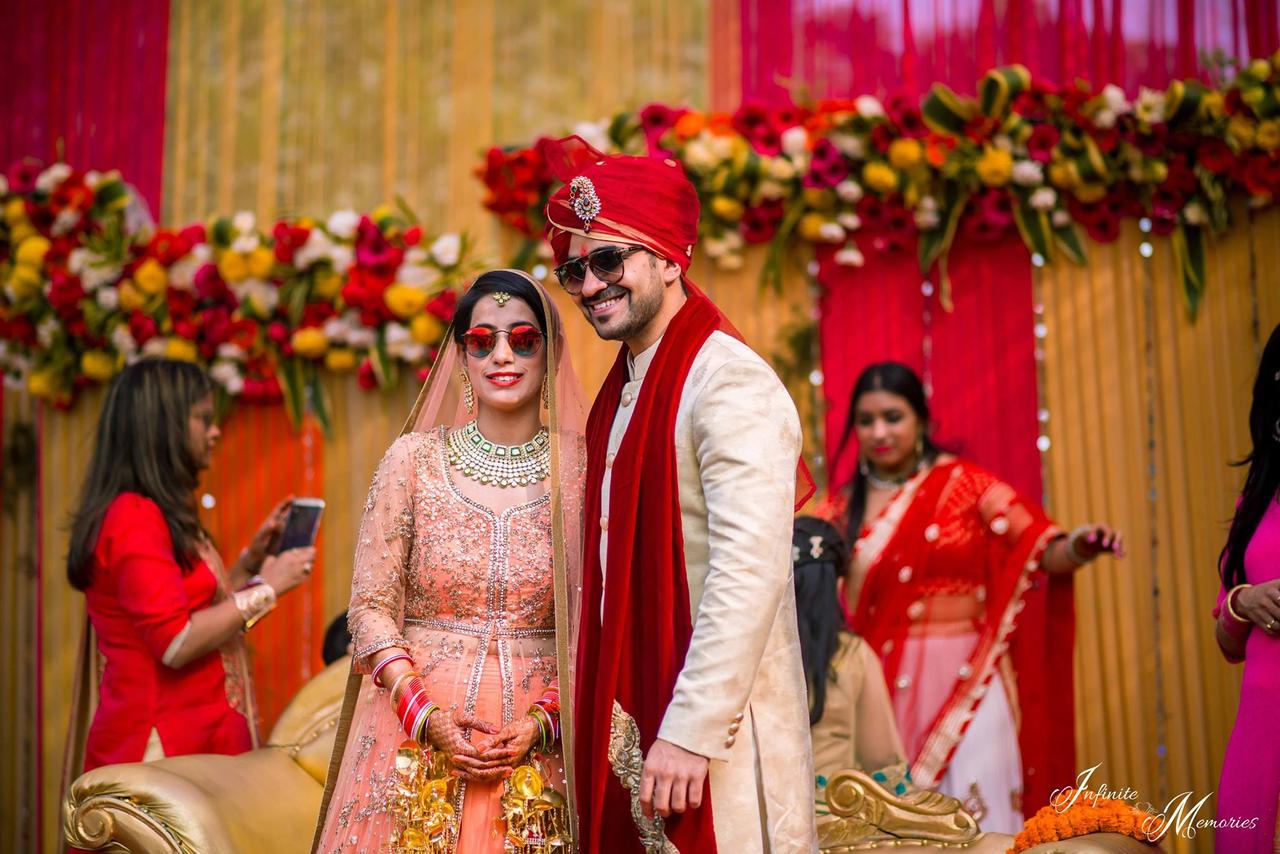 Classic is fun, but you can also add a new flavour to it with some swagger moves in your on-stage photo poses and this one is absolute fun. All you ever need to amp up the game is a cool pair of Aviators to go along with your traditional outfit and there you have- a nice Indie vibe.
This is one of the most fun poses for an outdoor day time wedding and one you will want to re-create often.
5. Bollywood Vibe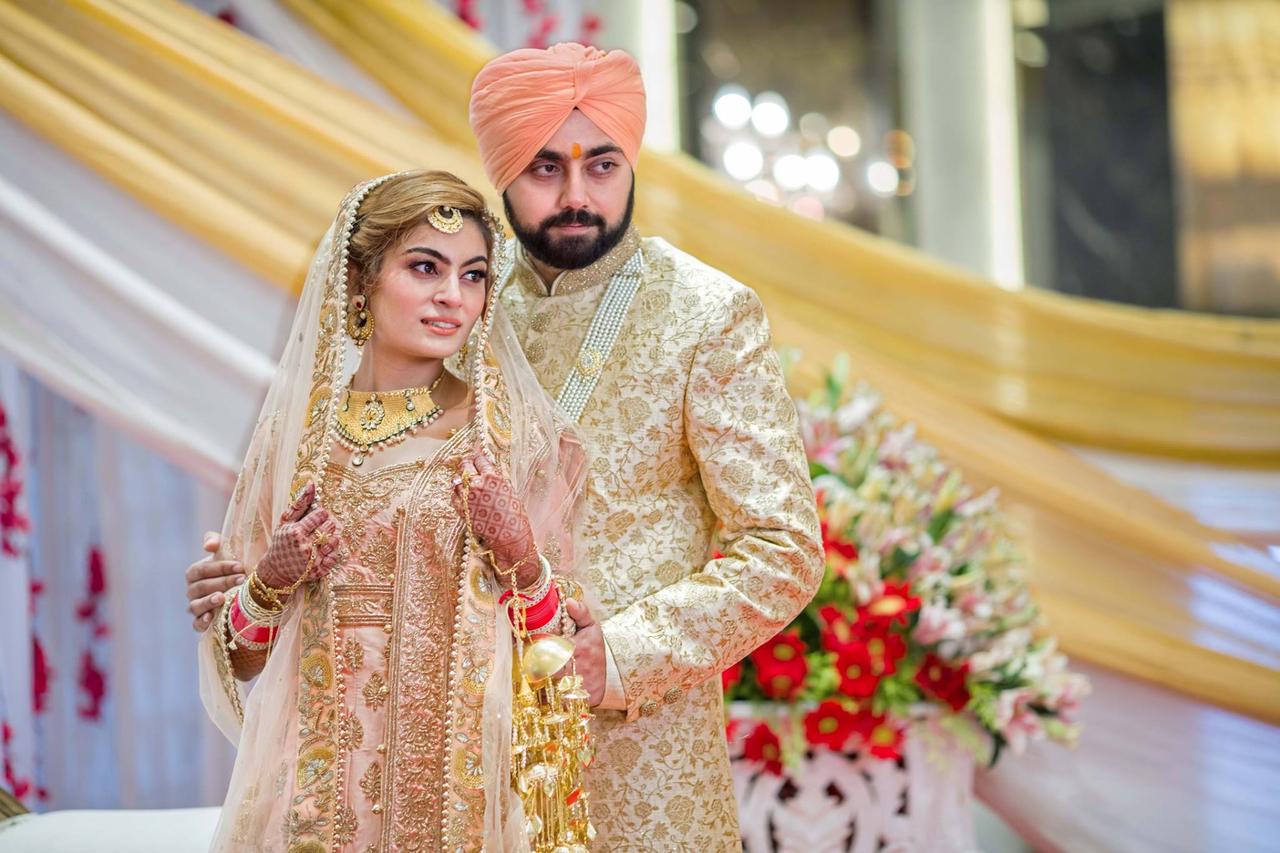 We all have grown up on a daily and healthy dose of Bollywood love, and of course, the idea of Bollywood style wedding and nothing is going to cut it like a set of photo poses inspired by your love for Bollywood. Channel in your inner Kajol and Shahrukh and give the camera that side intense look and you're good to go.
6. Close Up & Intimate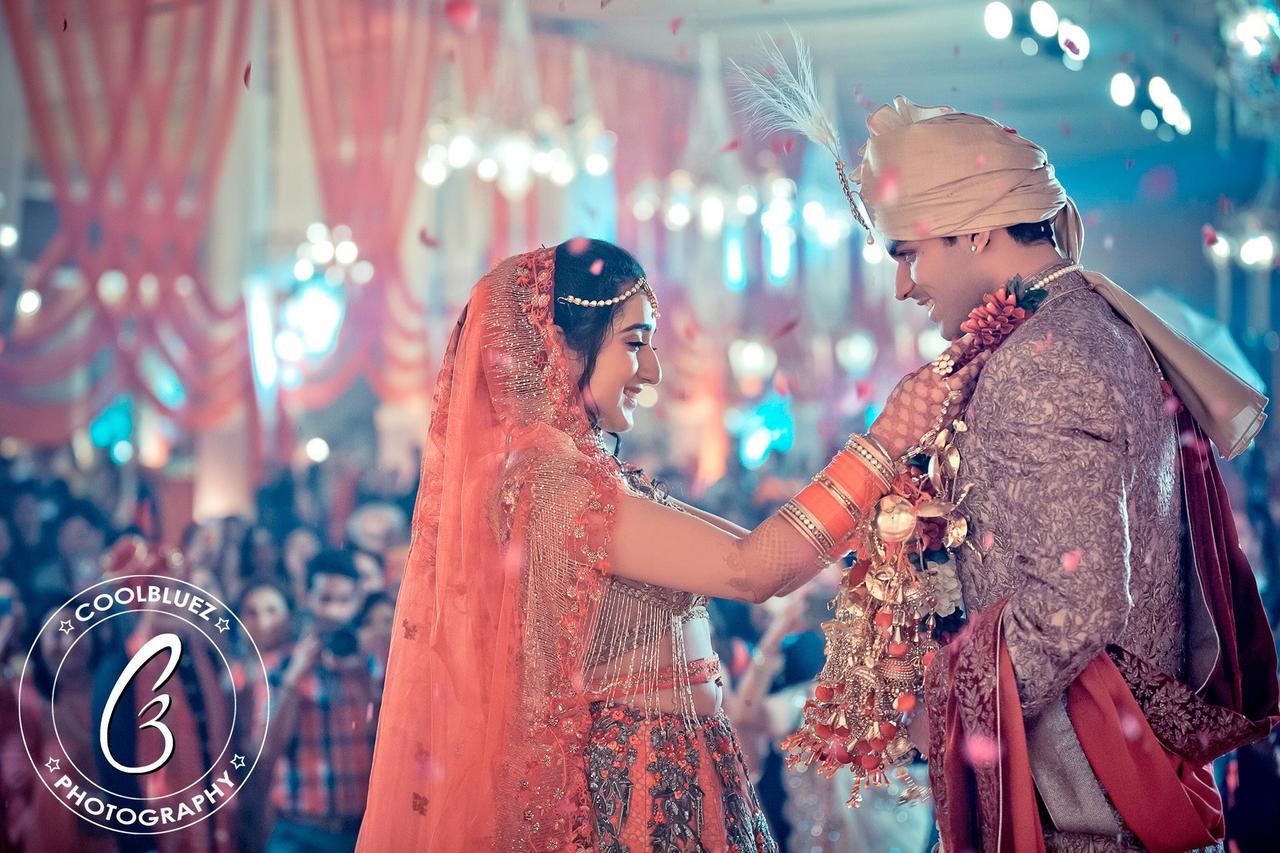 For this one among the on-stage wedding photo poses, you need to instruct your wedding photographer in advance to catch the moment. This is one of the most natural wedding photo poses when you put the Varmala around him, and you both share a smile of love.
7. Romantic Touch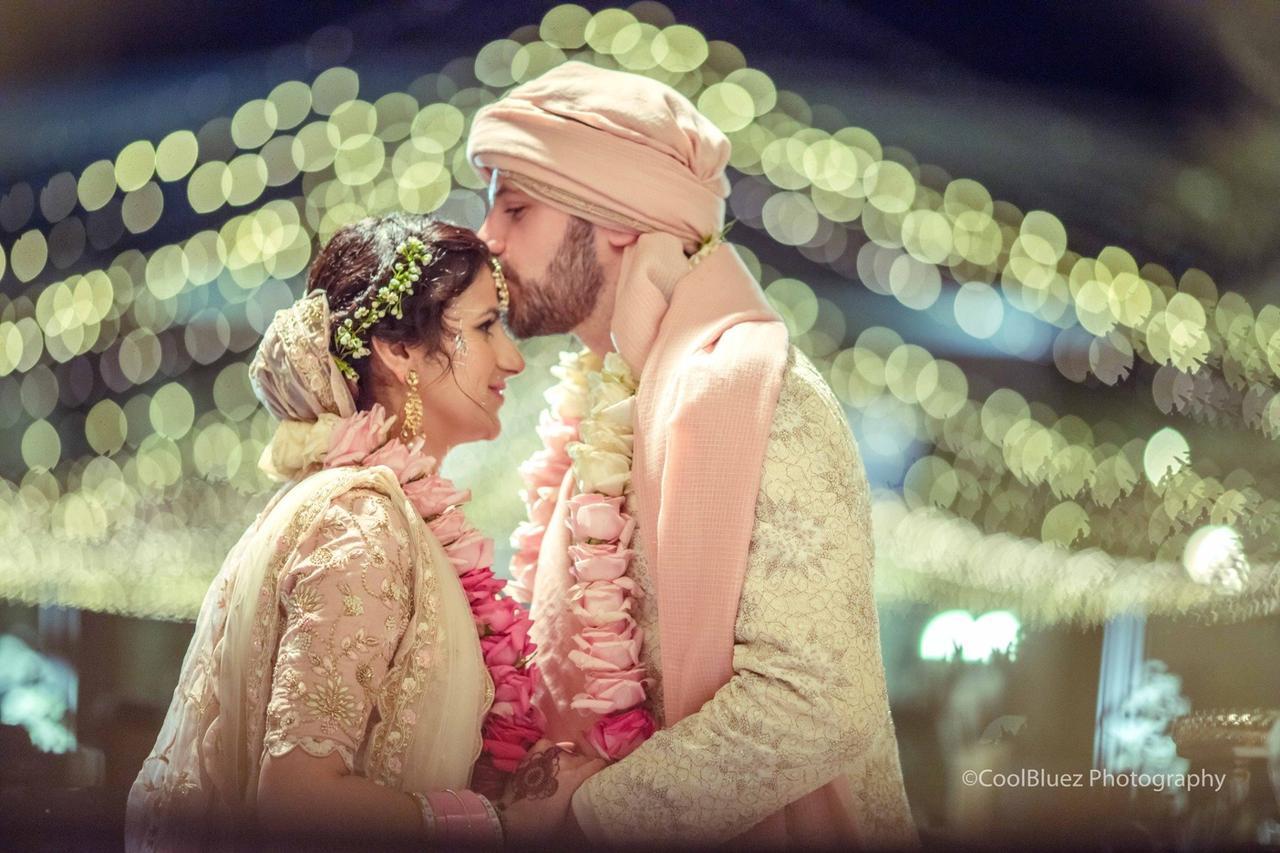 There are photo poses for the die-hard romantic couples and this is one of them. Show your love to the camera to let it snap it up for you. Let your partner plant a gentle kiss on your forehead while you can cherish this moment. Even decades later, you will surely come back to your wedding album, and we know nothing says love like forehead kisses, courtesy every rom-com ever.
8. All Fun & Love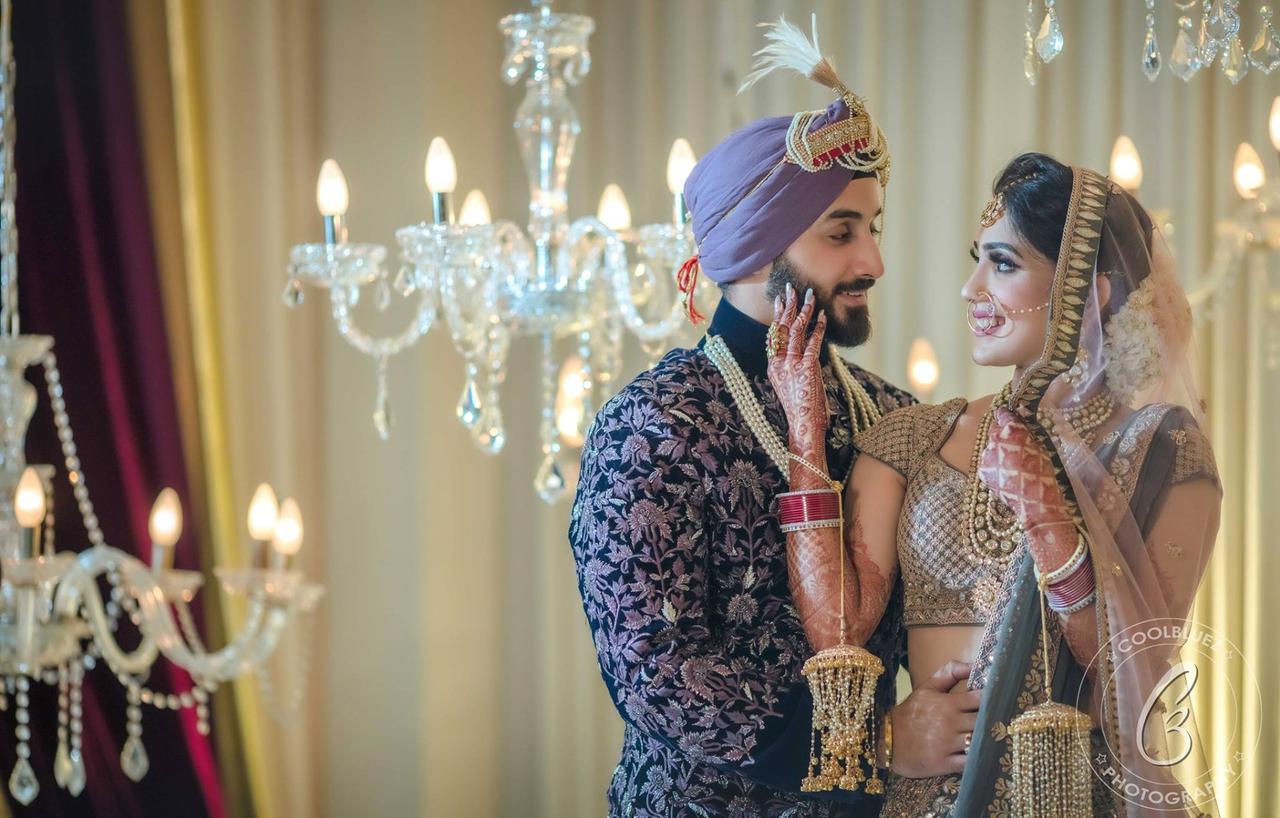 Talking about the love between you two, there's another great idea for love-filled photo poses and this is for the both of you to consider. Look into each other's eyes amidst the wedding madness and feel the time stop while you feel the intensity of the moment to see your soulmate standing next to you. Now, let the camera capture that moment for you.
9. Happiness Galore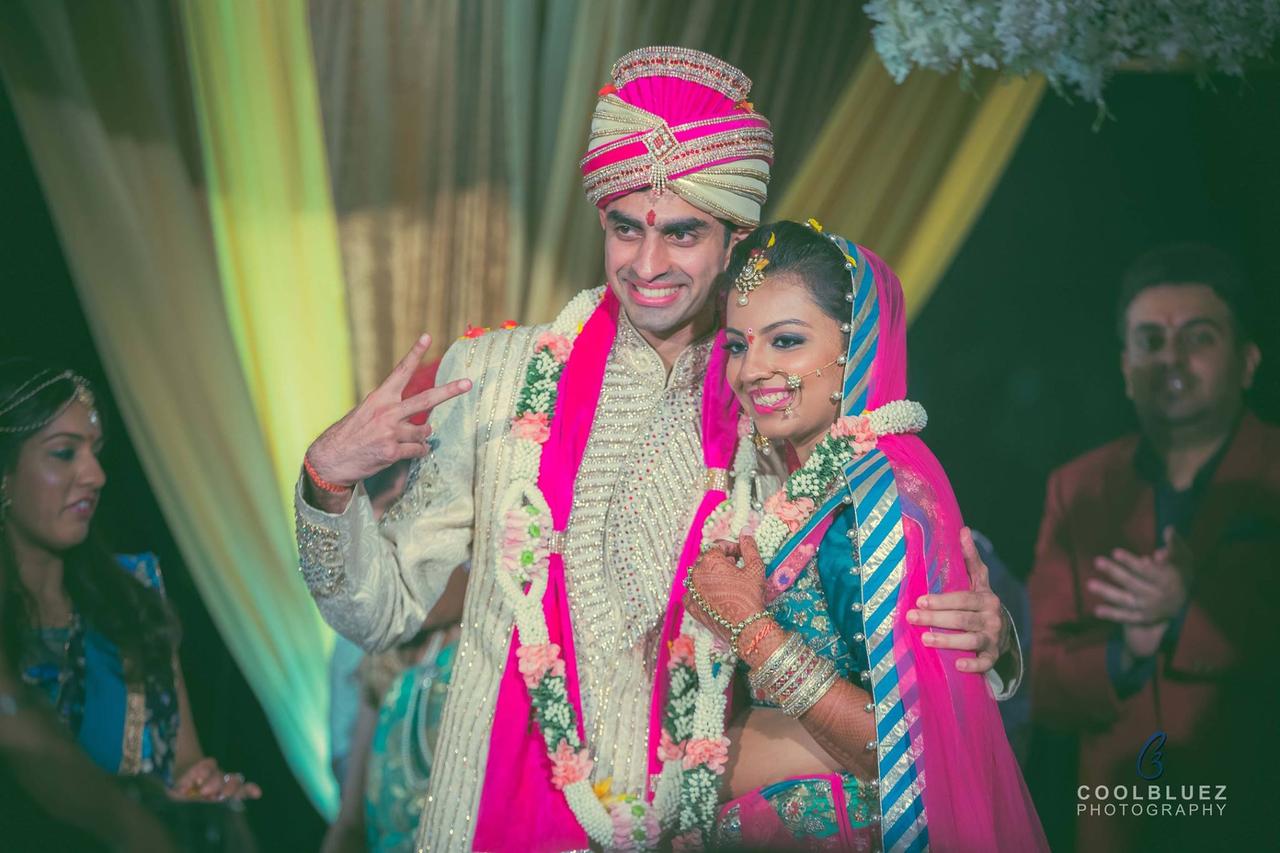 What's better than a fun and cheeky photo of the star couple of the event with their love on their sleeves? We assure you that the candid moments makes for the best of the photo poses for your wedding album and you would want to try it like this couple with the peace out sign, just in the moment.
Check out these professional photographers who can make your wedding album look straight out of a fairytale.