10 Trending Collar Neck Blouse Designs That Are Perfect for Weddings
There is something very classy about collar neck blouse designs. It gives a very aristocratic and an elegant look to the appearance of the wearer. We share some trending designs that can be paired with sarees and lehengas.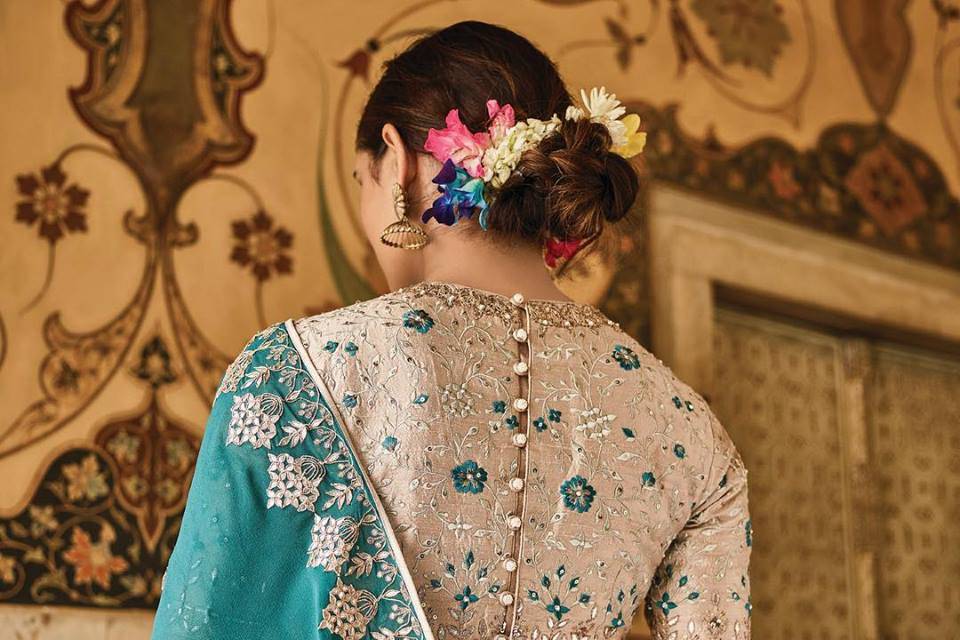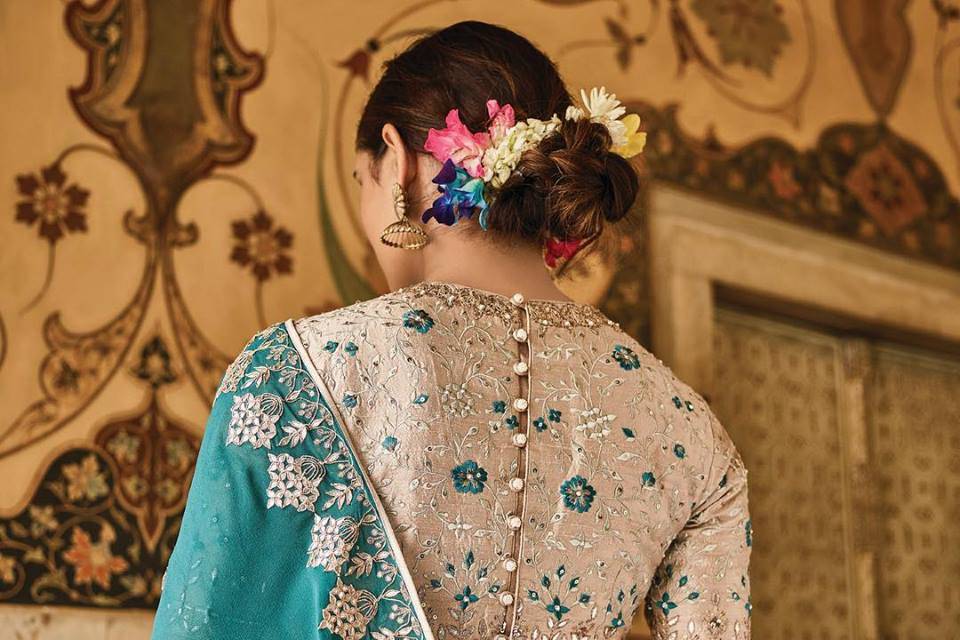 Want a trendy looking blouse that you can wear for weddings? Go for collar neck blouse designs as these are the latest fad among fashion conscious ladies. A collar neck blouse is easy to wear and comes in a variety of designs to rock your look. If you want some cool ideas, look below and get inspired!
1. Chinese Collar Neck Blouse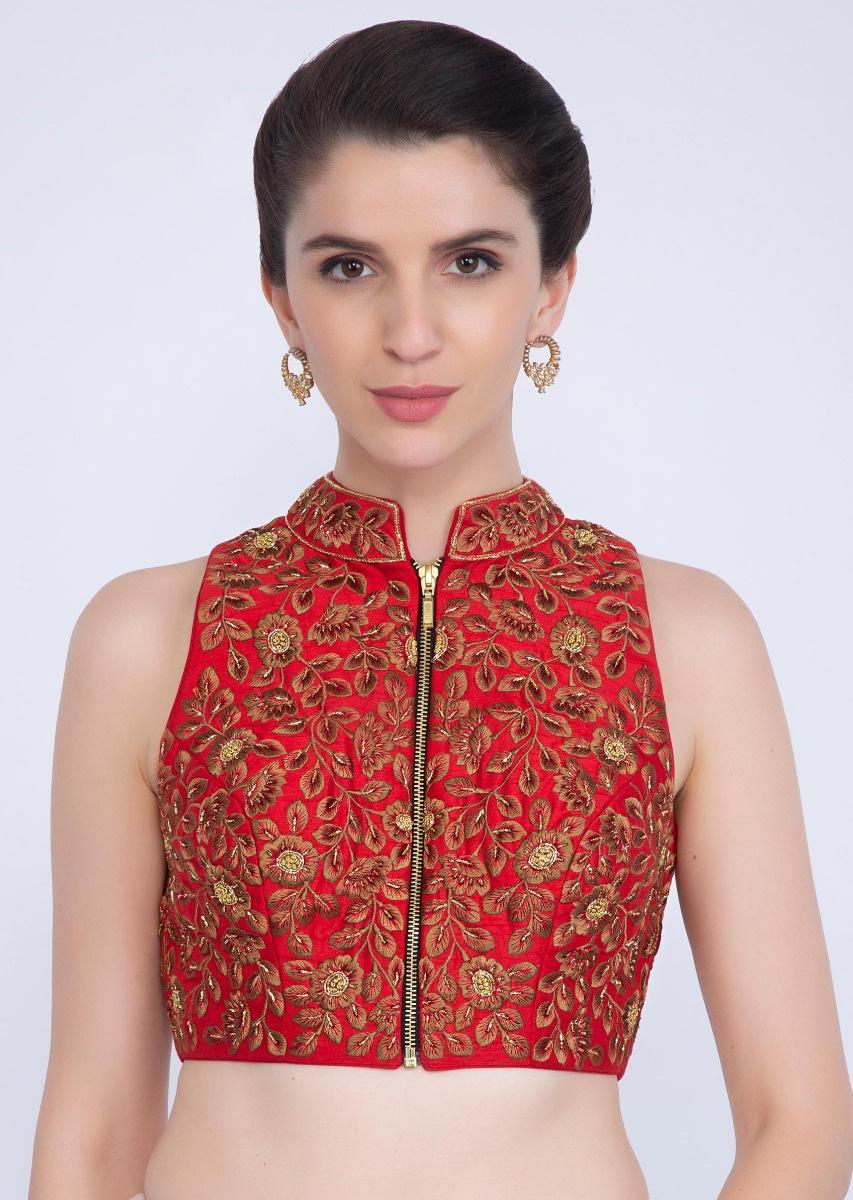 Image courtesy: Kalki Fashion
Perfect for weddings, the Chinese collar neck blouse comes with embroidered motifs on the collar of a blouse and at the ends of the sleeves. You can either go for a light embroidered blouse or one with heavy work. This blouse looks very gorgeous as it highlights the neck portion of the blouse.
2. Polo Neck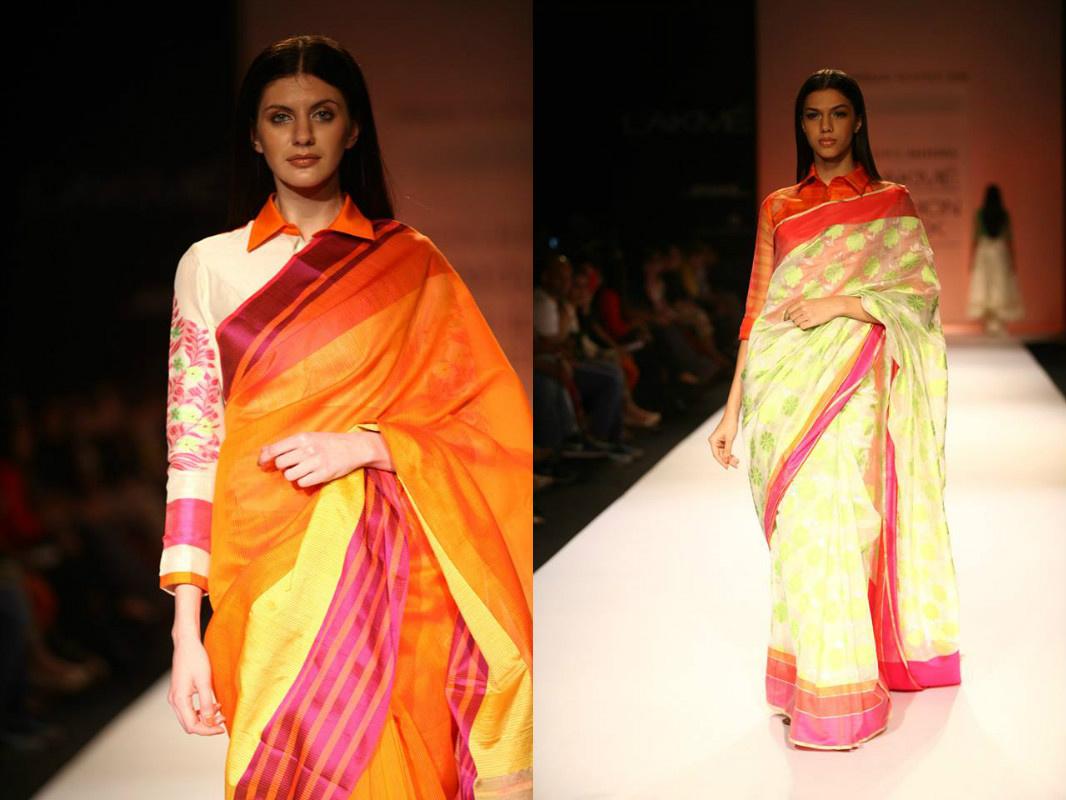 Image courtesy: Rahul Mishra
Rock the polo neck blouse just the way diva Sridevi did when she wore the trendy polo neck blouse for a party. Wear it for winter weddings with any shawl. The blouse looks trendier when you drape yourself in a shimmering saree. Also known as the turtle neck, this blouse eliminates the need to wear a neck-piece.
3. Shirt Style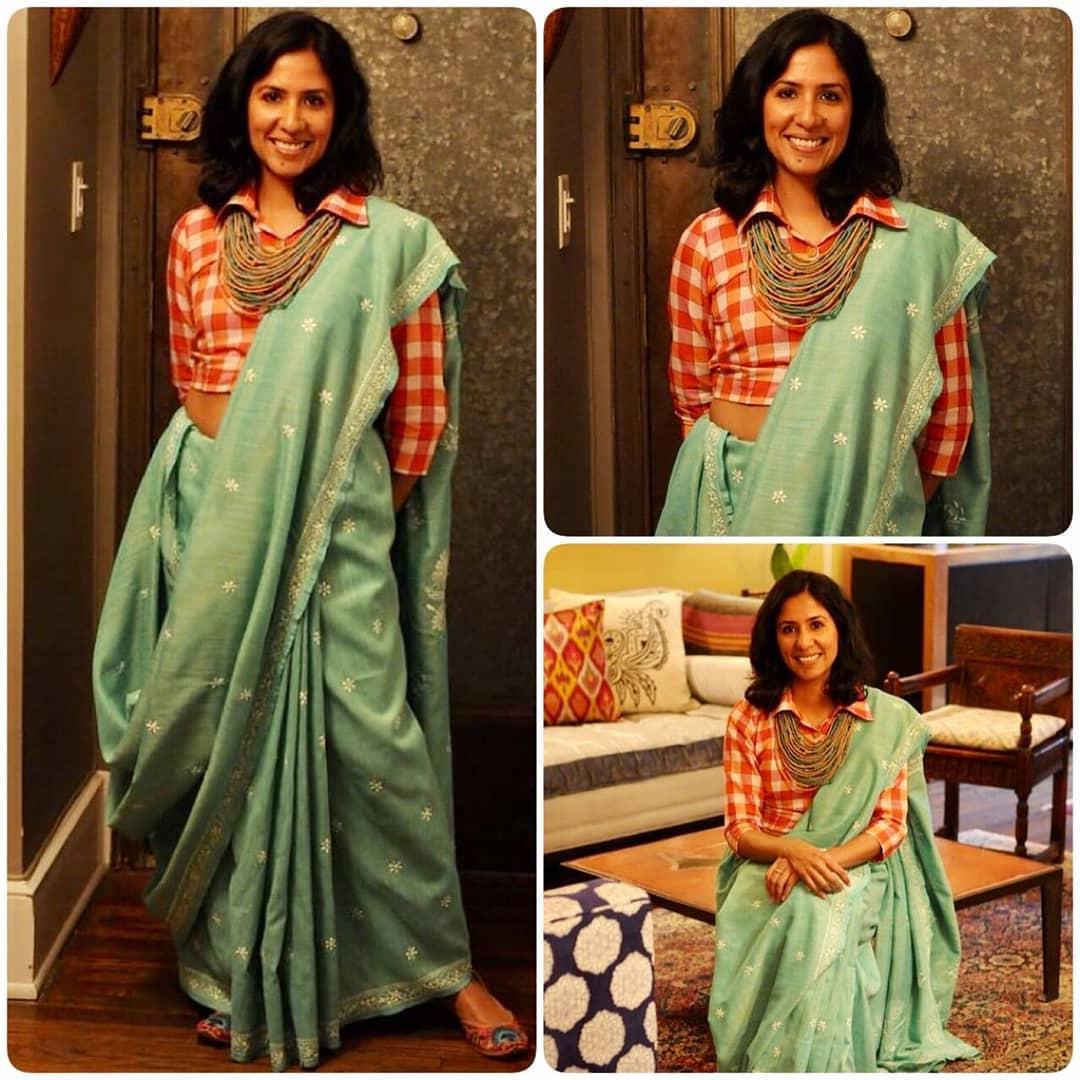 Image Courtesy: Label Malvika
If you want a simpler looking blouse that you can wear for day functions like Sangeet, the shirt style blouse is just perfect. It's a blouse that has buttons on the front, just like shirts, and has collars. If you are planning to wear this for a day wedding, go for one that has small prints. Team it up with a plain saree. This type of blouse looks good on formal occasions.
4. Back Open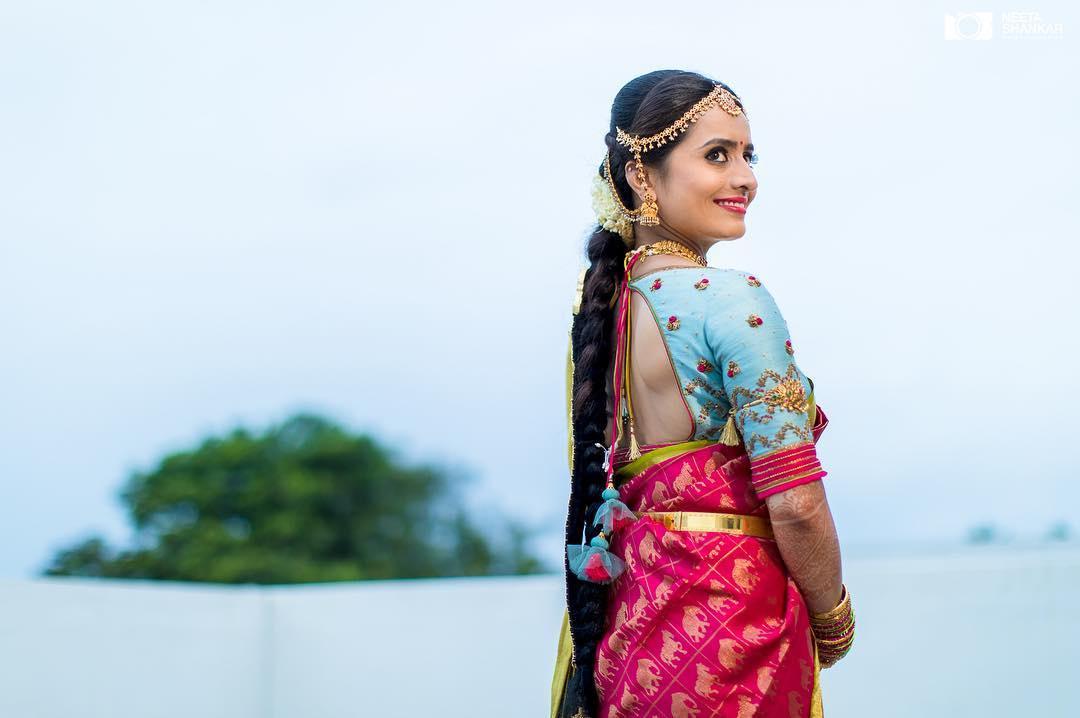 The other style of collar neck blouse that can be seen on many girls these days is the back open collar blouse. Such a type of blouse usually comes with heavy embroidered work on the neck. The neck part of the blouse can be opened with the help of buttons. For weddings and other grand functions, you can add a silken Zari tassel in gold or other shade to add more oomph and opulence to your look. Women can also try a blouse which has its back as well as its neck portions embroidered with loads of zari designs.
5. Mandarin Collar Blouse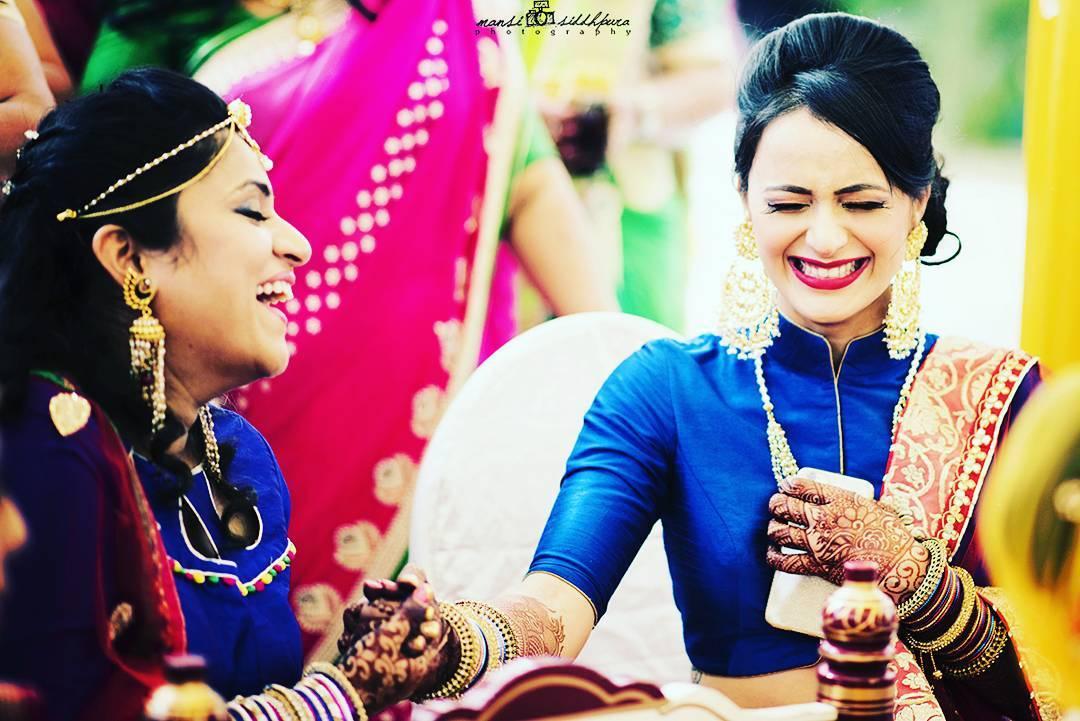 Image courtesy: Mansi Siddhpura
Weddings being grand occasions demand that you wear something that is dressy. And the blouse that looks very chic and stylish is the Mandarin collar blouse. This type of blouse will add dazzles to your look when you team it with net and choose the colour red. With a light fabric used for the entire blouse and net for the outer part, the blouse is just perfect for functions and festivals. It makes a lady look sensual yet classy. Such blouses suit such women that have long necks.
6. Sleeveless Collar Neck Blouse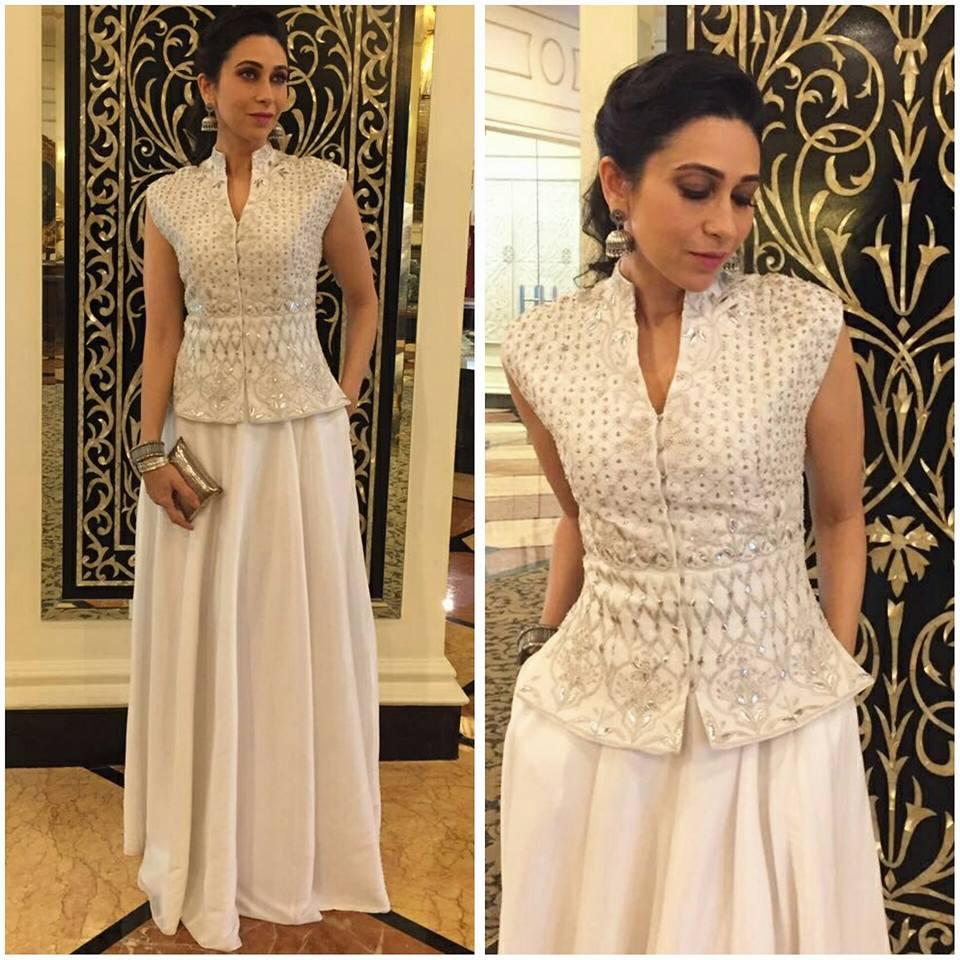 If you are going for a summer wedding, there is no better way to dress than teaming your saree with a stylish sleeveless collar blouse. It's charming, and it lends a gorgeous touch to your look in an instant. Go for a shirt patterned collar blouse without sleeves for maximum comfort and impact. Also, such a blouse looks more trendy and casual.
7. Flap Collar Blouse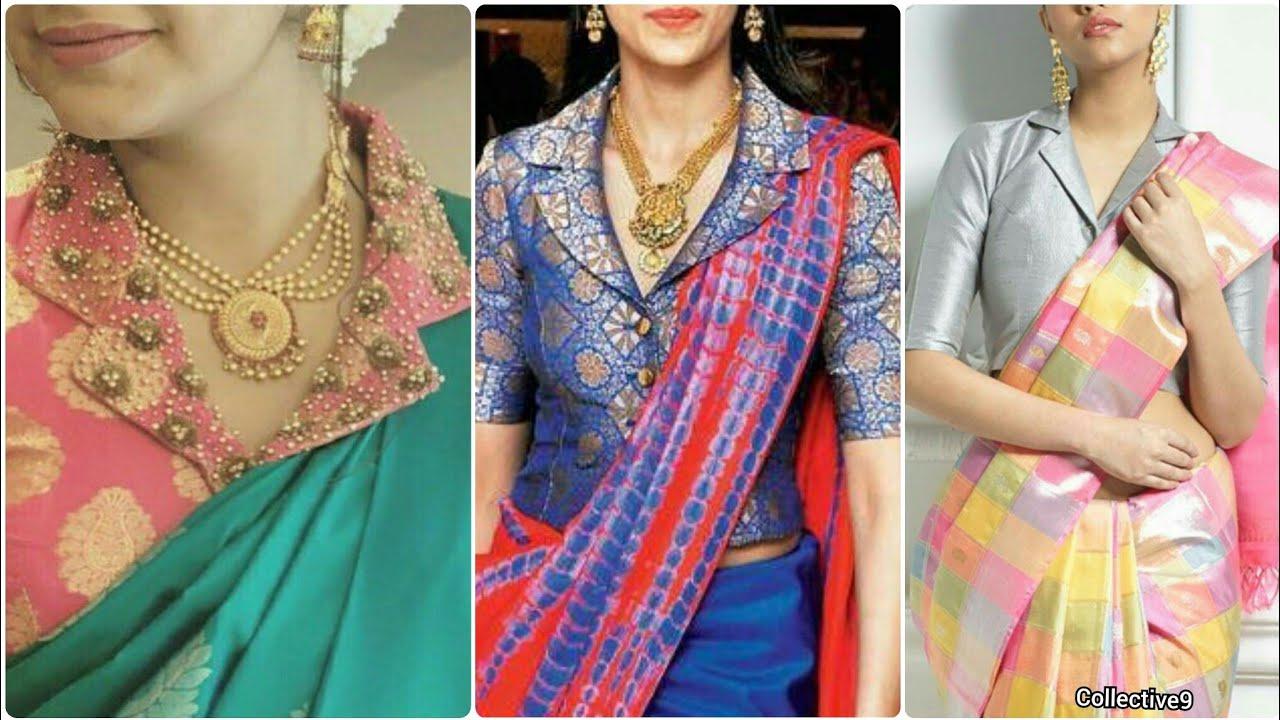 Image courtesy: Collective9 on YouTube
It's fun, it's funky to wear a flap collar blouse always. And when it comes to weddings, you can experiment with this type of blouse with full sleeves or with half sleeves that reach up to your elbow. The flap collar design looks feminine and you don't even need to team it up with a heavy neck-piece.
8. High Neck Blouse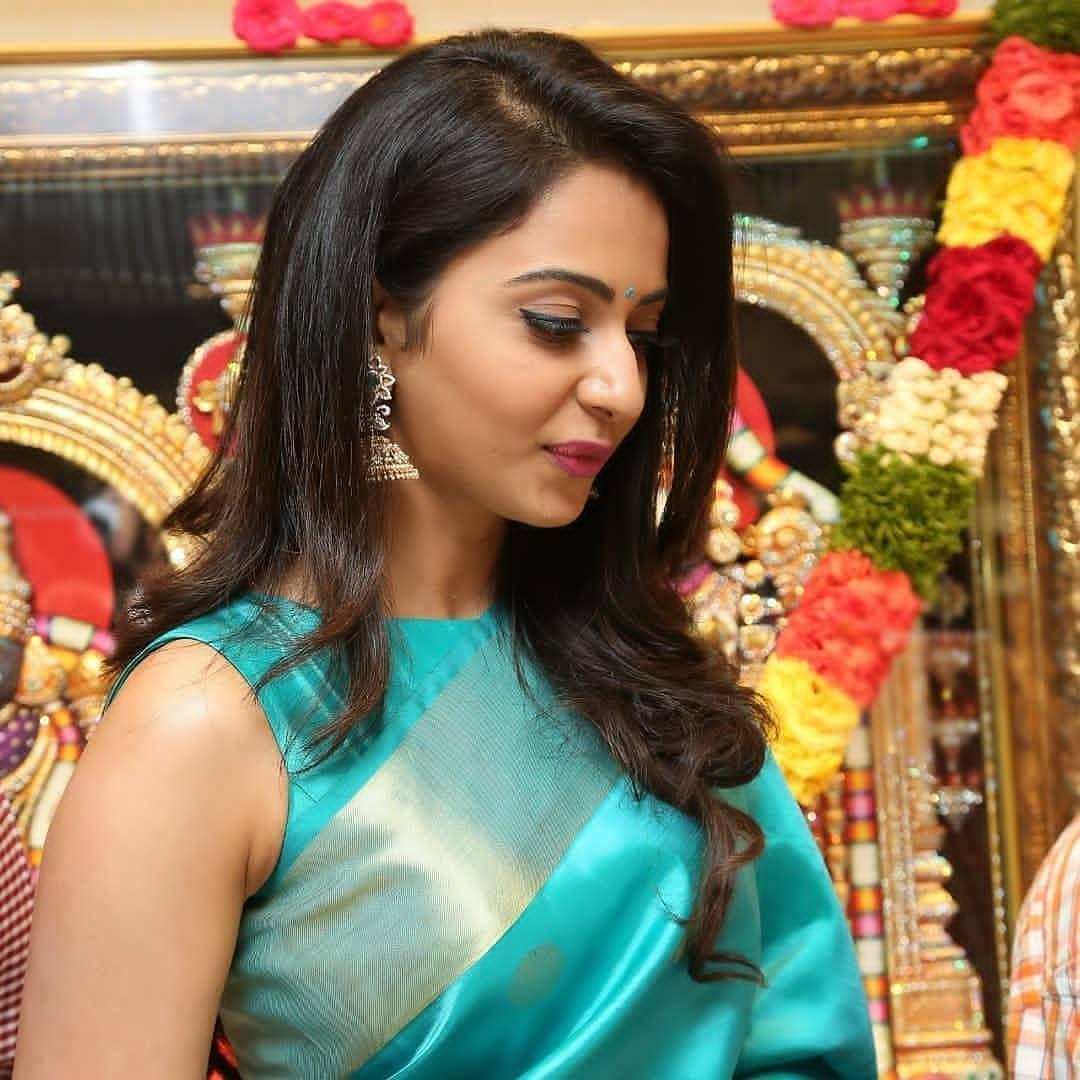 A blouse that will make you stand out in a crowd would be the high neck blouse. Mostly worn over silk sarees, the blouse is fit to be worn for festive occasions and weddings. A high neck blouse comes with a V-shaped neck and patchwork design. The prints are to die for.
9. Collar Neck Lace Blouse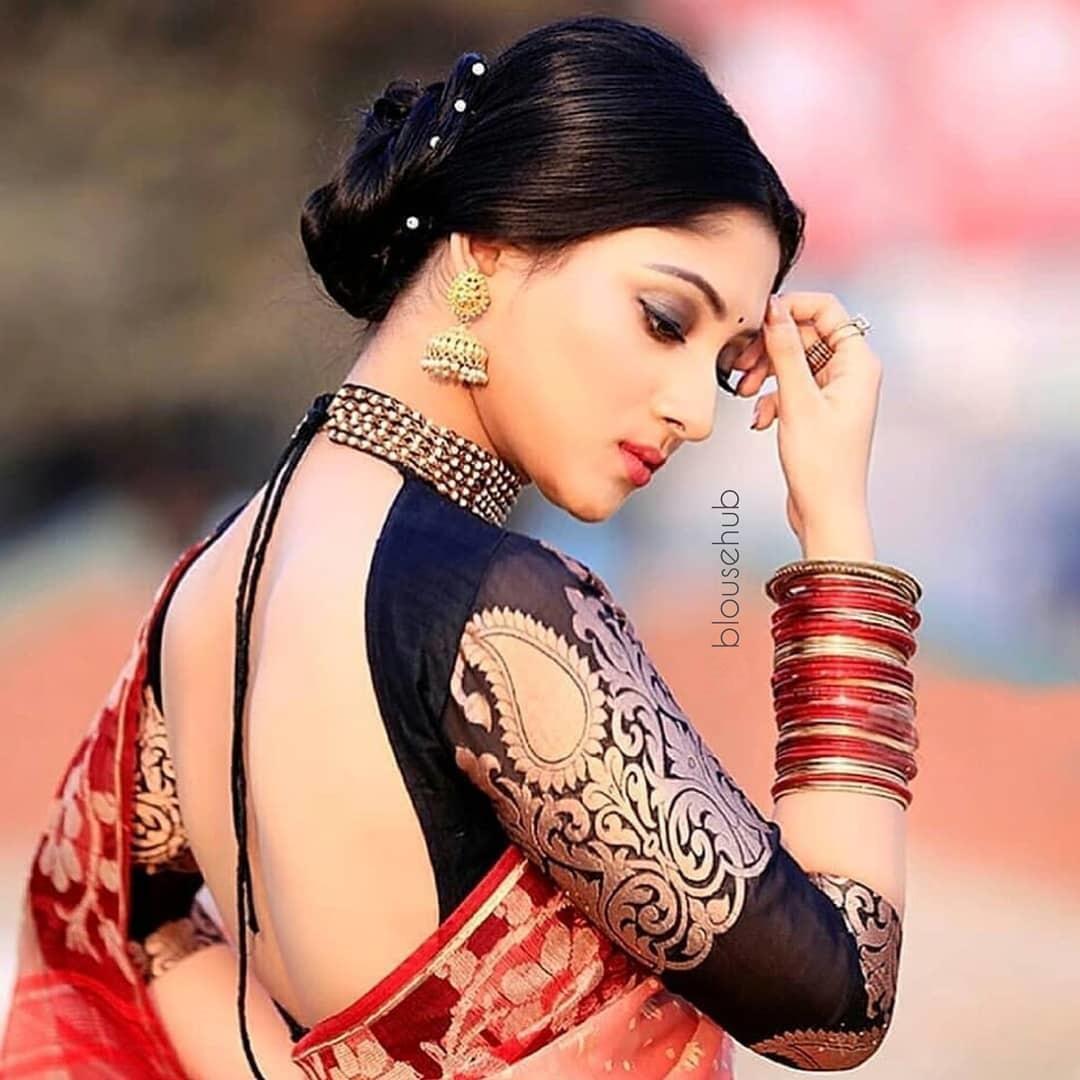 Image Courtesy: Blouse Hub
With a side opening and lacy fabric, this blouse lends sensuousness to your appearance like no other blouse. The transparent portion at the shoulders is an attractive feature of this blouse. The lining that covers the bust area is usually made of shimmery fabric. It comes with inbuilt pads and looks great on georgettes and chiffons.
10. Chinese Collar Neck Blouse with Open Front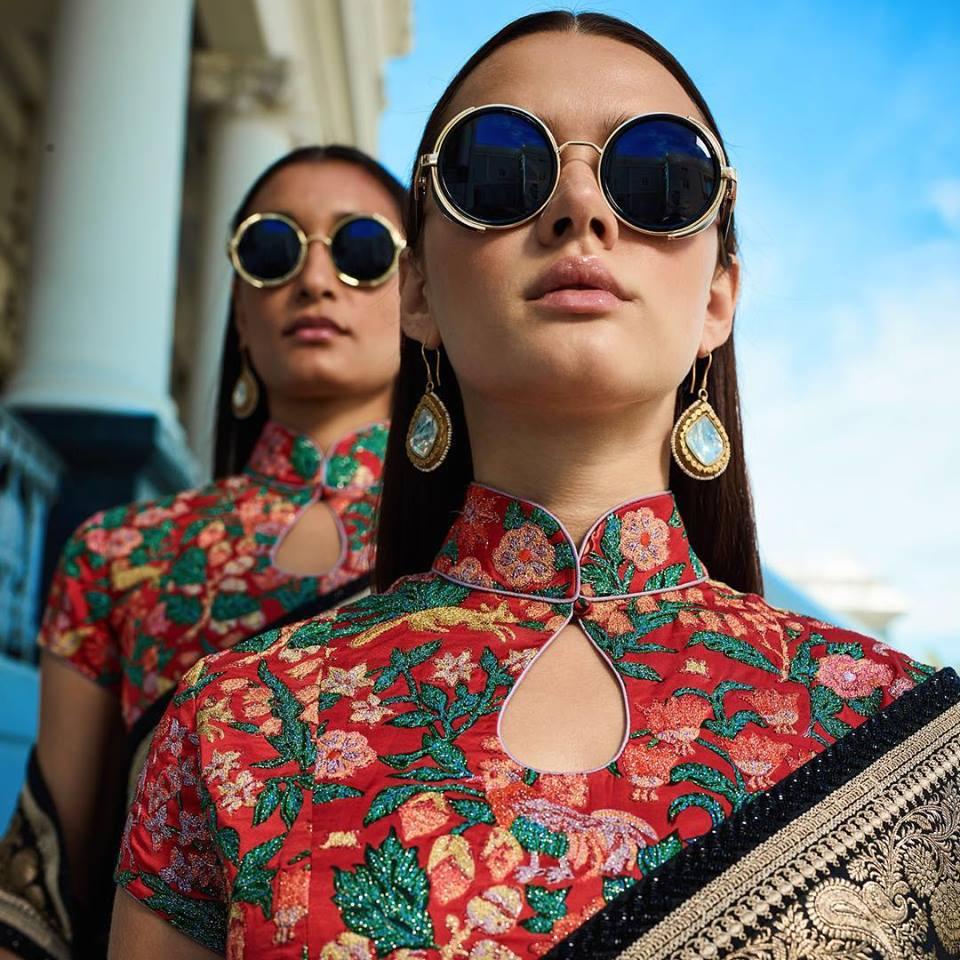 Image Courtesy: Sabyasachi
A very decorative and a bold blouse design, it will enhance your sensuousness in a blink of an eyelid. In sheer fabric, it looks revealing and is not for weak hearted girls! With this, you can confidently reveal the front part of your bosom but only subtly.
You can ask your designer to customise your blouse with the designs that you like. Whether silk or georgette, it does not matter which saree you pick for attending a wedding, a collar neck blouse with alluring cuts and prints with definitely make you look like a style diva. Check out some step-by-step eye makeup tutorials, step-by-step hairstyling tutorial and hairstyling tips, pick a stunning pair of bridal heels & a jewellery set - and you're good to go.
So which collar neck blouse would you like to flaunt? Let us know through comments.