Celebrate your Love in the Grandeur of Uttarakhand
Do you know why Uttarakhand is the most sought after place for honeymooners? Let's delve and see what lures the newly married couples here!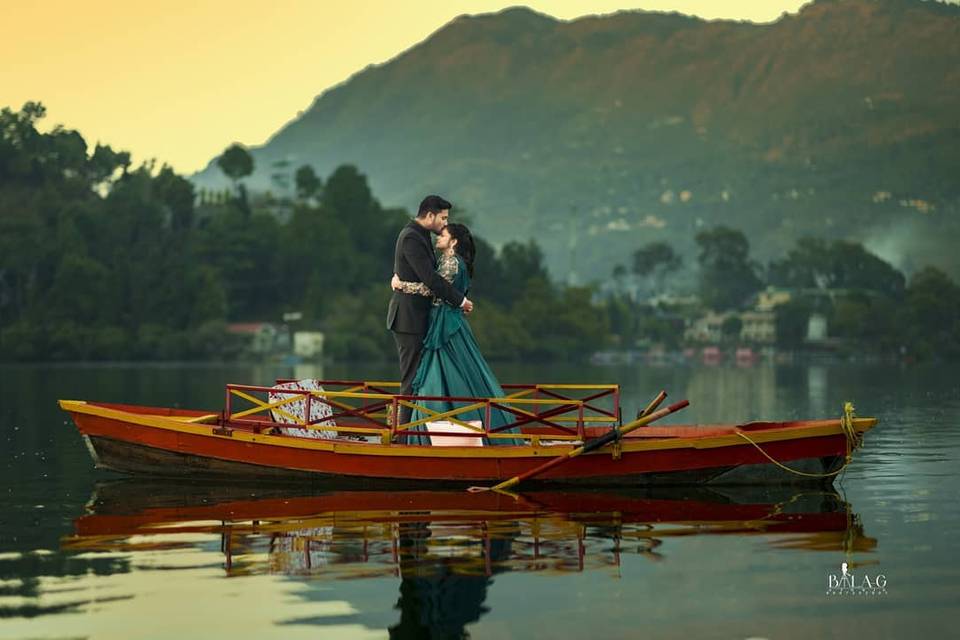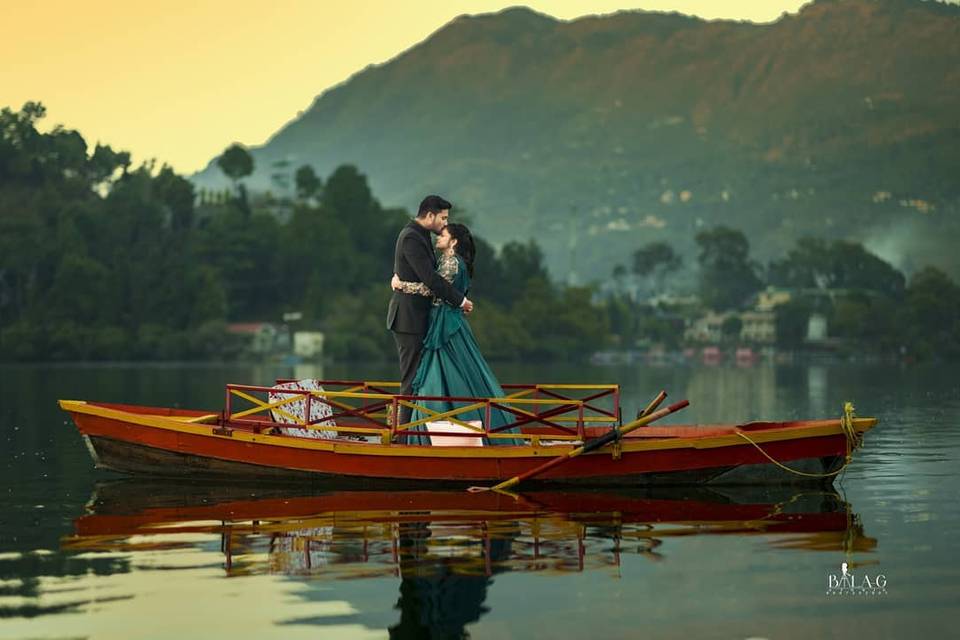 Image Credits - Bala G Studio
Different shapes of clouds hovering across the lush green valleys with the towering snow-capped peaks is a normal drone view of Uttarakhand. Yes, Uttarakhand, a beautiful state in northern India intersected by the Himalayas is a favourite hot-spot for honeymooners.. The beautiful realm is known for its Hindu pilgrimage sites and scintillating scenic panoramas, the spiritual mystery, stunning landscapes, the colourful play of nature, enchanting history carved in ancient stones, an enthralling floral and fauna plethora and the naivest of the people.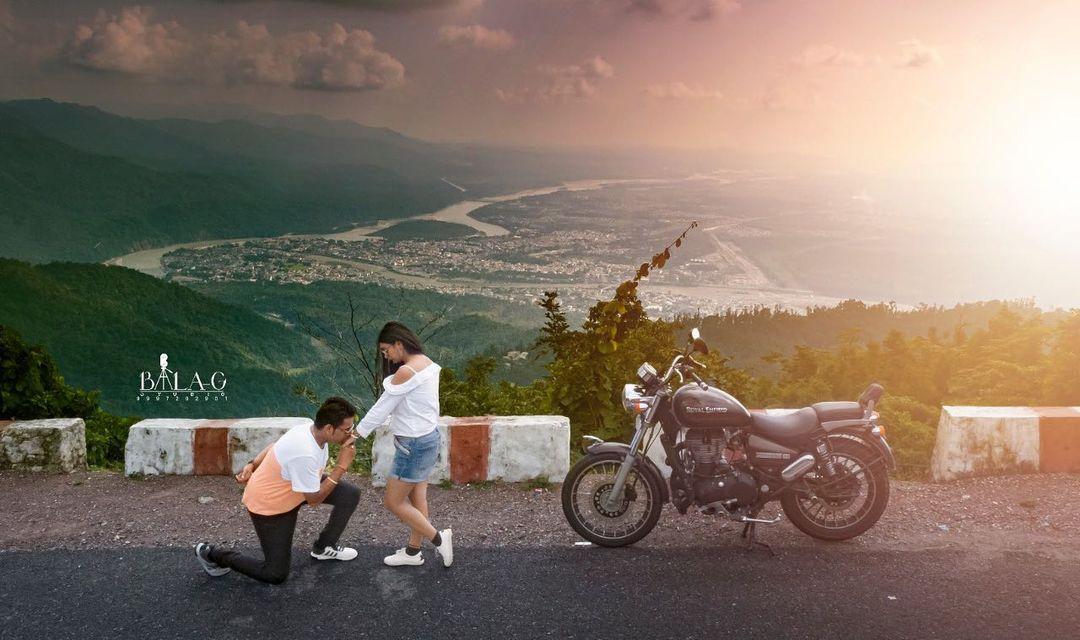 Image Credits - Bala G Studio
The age-old Hindu traditions have always conferred highest respect to the grandeur of the colossal heights of the Himalayas in Uttarakhand as a place where there are residences of Gods/'Land of the Gods'. Indeed, no words can ever be sufficient to utterly illustrate this sacred land.
Are not these elements are enticing enough for honeymooner?. Yes, as who would not like to celebrate their love story where they will witness such splendid views, sites, and exquisite experiences. Isn't it? So here we bring forth why one should opt for Uttarakhand as an idyllic honeymoon destination.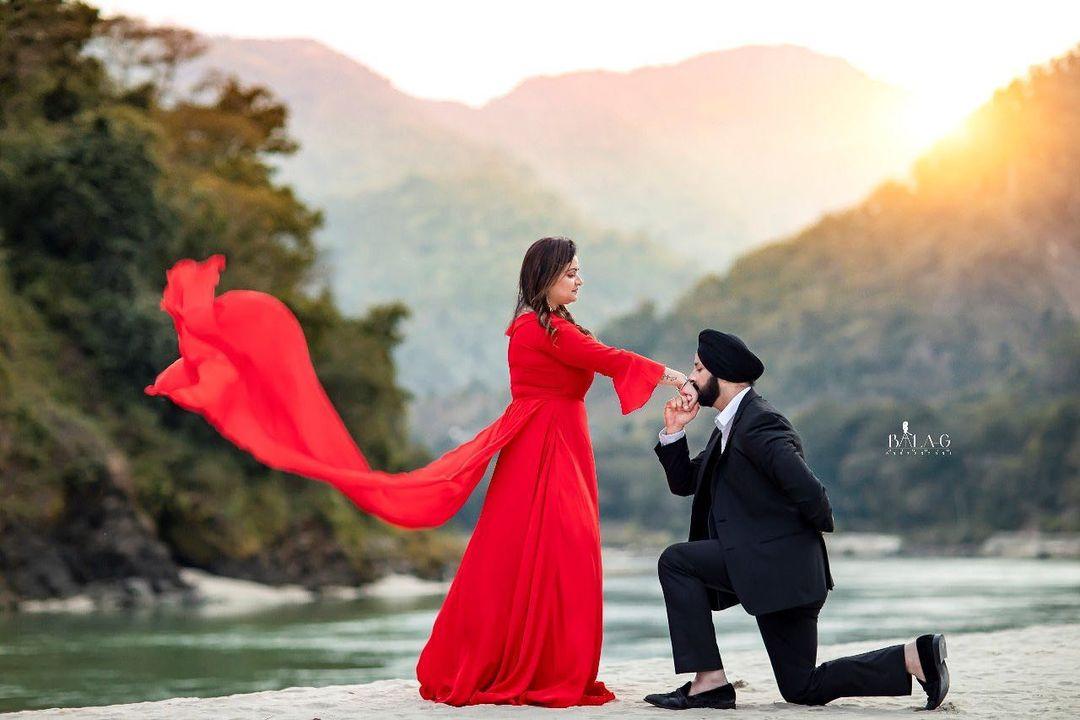 Image Credits - Bala G Studio
Travel Guidelines During the Pandemic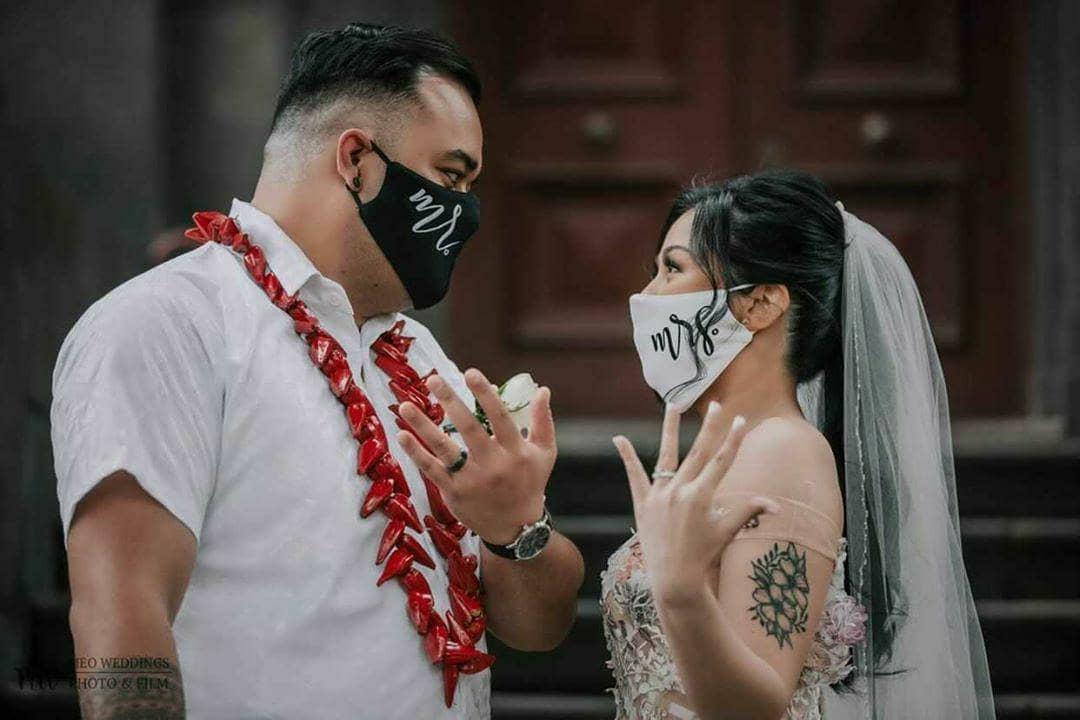 Image Credits - Pinterest
Going for a honeymoon with the love of your life is indeed a wonderful feeling! However, looking at the prevalent scenario it is important to be aware of the traveling guidelines for a safe honeymoon.
Uttarakhand has made novel coronavirus tests compulsory for Delhiites. Yes, all the honeymooners who are travelling via Delhi or are from Delhi will have to undergo a mandatory COVID-19 test at the Jolly Grant Airport in Dehradun. The tests will be performed not only at the airport but at the railway station, and the Asharodi check post in Dehradun too. Dehradun Health Department has also informed that the COVID-19 testing at the border is free of charge. Nevertheless, the tourists may have to pay the charges in the coming days.
Keeping safety in mind, random COVID-19 test selection for people arriving from Delhi is being done in Haridwar too. Even officials in Nainital are also thinking to start COVID-19 testing at its border. (It is wise to carry your test results from 48 hours to avoid these random testing episodes)
All travellers to Uttarakhand have to mandatorily register themselves on the states' Smart city web portal prior to their travel and upload the relevant documents.
Domestic travellers from other Indian states are not instructed to quarantine when travelling to Uttarakhand. (until unless – they are from any highly infected place/ or were in close contact with an infected person.
It is important to carry Aadhar car and other verification certificates whilst travelling even via car now.
Travellers may also seek exemption from institutional quarantine by submitting a negative RT-PCR test report on arrival. This test should have been conducted within 96 hrs. before the journey
Here is a list of the best honeymoon destinations in Uttarakhand
1. Revel hand in hand with the love of your life in
Exhilarating

Auli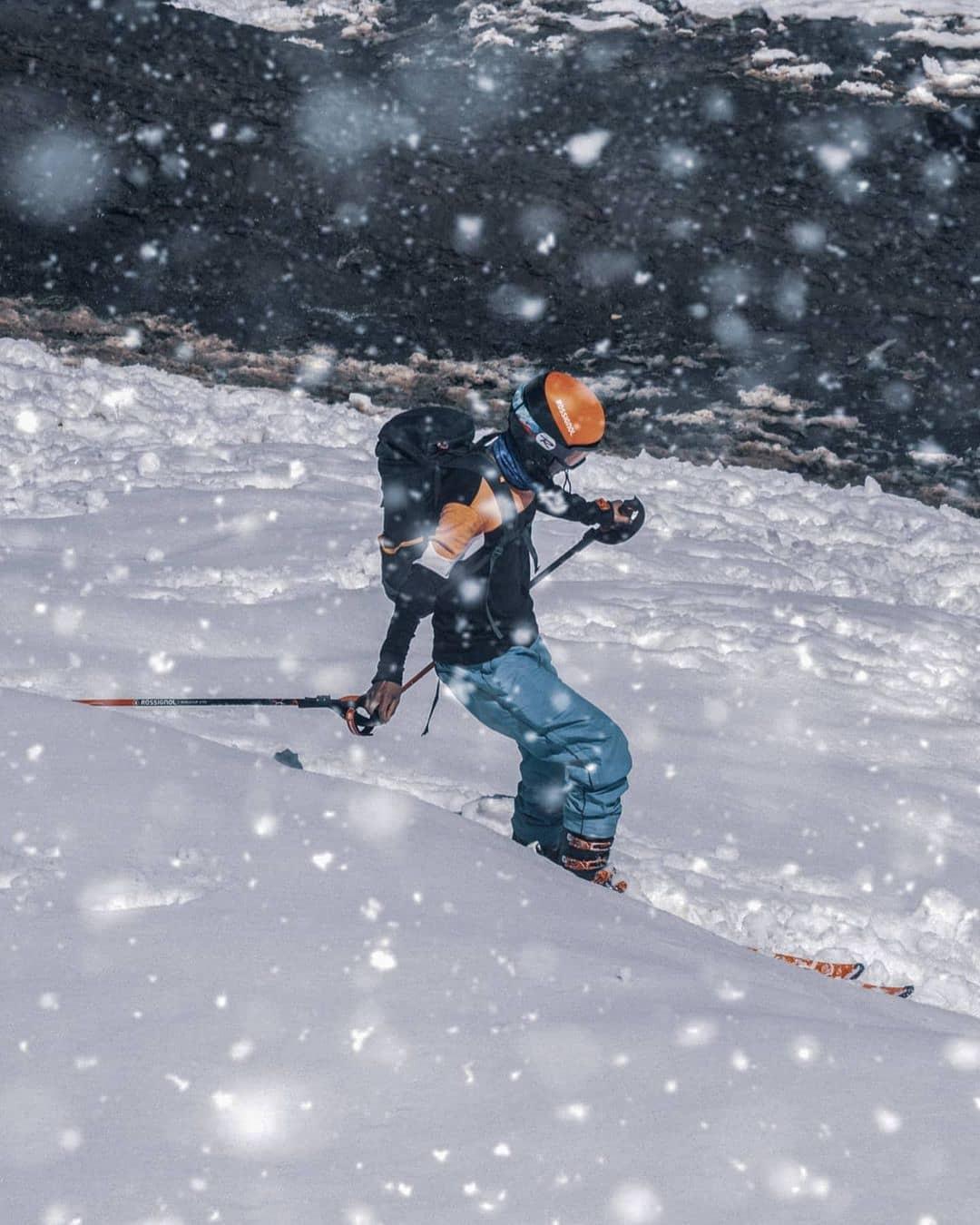 Image Credits - Pinterest
While most of Uttarakhand exudes the glory of scintillating views, Auli is best known as an adventure honeymoon spot. Skiing in winter season and a refreshing drive on the breath-taking road from Haridwar to Auli via Joshimath are must for honeymooners and when you both are weary; it is time to cosset by spending some snuggly moments in a scenic hotel room near Himalayas. For a romantic experience in Auli, do not miss the romantic Gondola ride. Further, cherish your days whilst skiing at Auli Ski Station. Rest, as the day wraps up watch the sun go down by the Auli Artificial Lake. For a romantic stay try exploring Ski Resorts of GMVN, Clifftop Club and The Royal Village – Auli Resort.
2. Cherish amid the Wilderness - Jim Corbett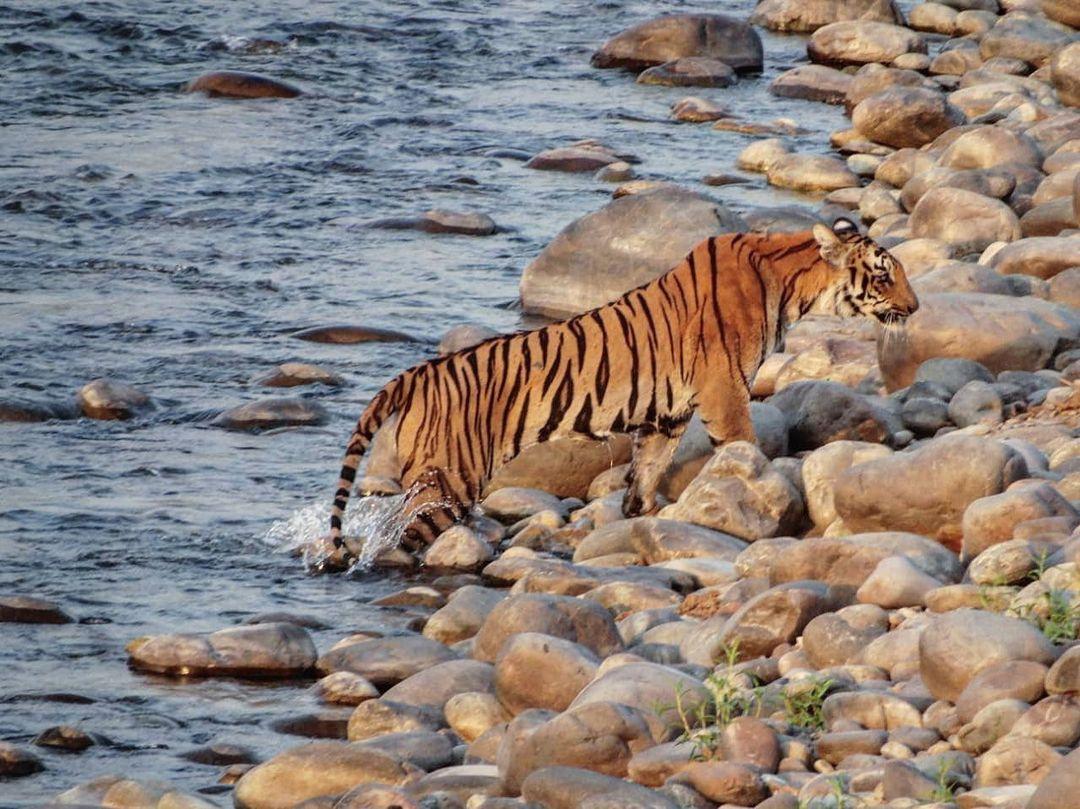 Image Credits -Corbett Expert
Jim Corbett, is an exhilarating retreat amidst the foothills of Garhwal Himalayas. It is certainly one of the best honeymoon places in Uttarakhand. You can feel the adrenaline rush whilst you both explore the wilderness with the love of your life while on a jungle safari in Corbett. However, if you seek to enjoy those intimate moments then don't forget spending romantic moments by the Kosi river. Rest, for some fun, a morning drive into the Jhirna Range for Tiger Safari will also do wonders! These are some resorts that are favourite spots for honeymooners - Namah Resort, The Solluna Resort, Jim's Jungle Retreat, Corbett Riverside Resort etc.
3. Don't Miss to Spend a Cuddly Day at Lansdowne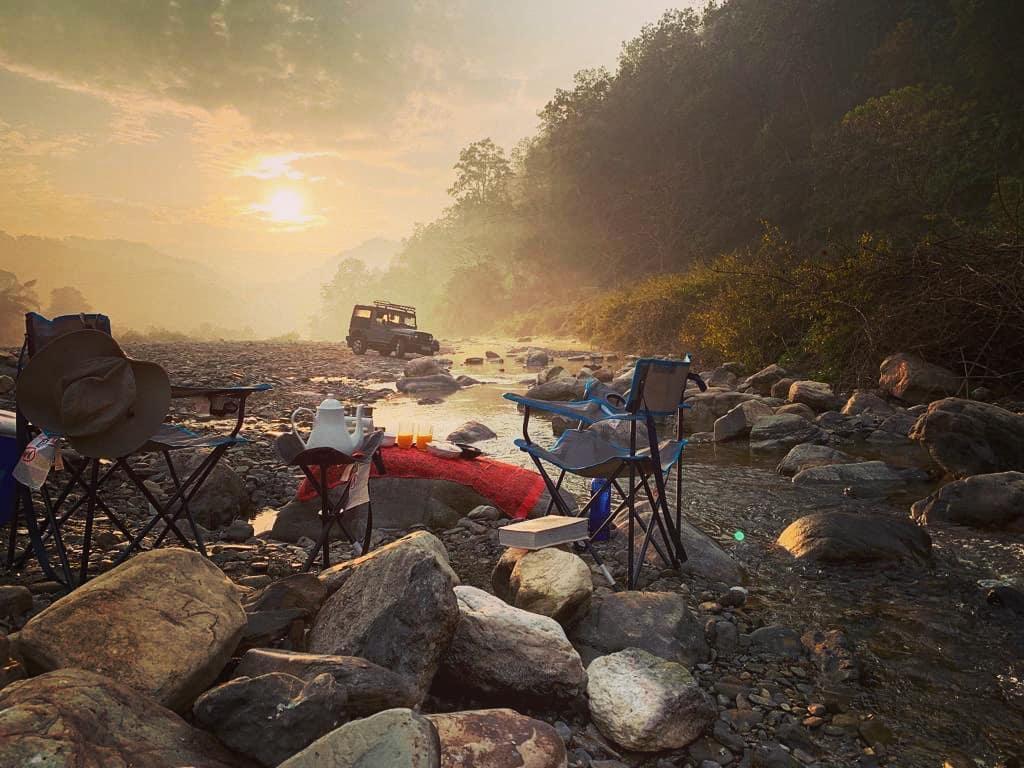 Image credit - Manish Purohit
An escapade with your beloved to the charming hill station of Lansdowne is altogether a different experience for romantic honeymooners. Yes, it is away from the hustle-bustle and buzzing tourist spots and it is especially for duos who don't want anybody to disturb them. The Lansdowne will proffer striking views of the mountains and hovering clouds. Owing to the enchanting settings and picturesque views, Lansdowne is considered to be one of the best places in Uttarakhand for honeymoon. For a romantic experience you both should take gleeful strolls in the lanes decorated with oak and pine trees. If you both are looking for a beautiful experience, you can visit/stay in these resorts - The Alpine Resort, FairyDale resort, Tip N Top Resort etc.
4. Capture the gleeful Memories at the Valley Of Flowers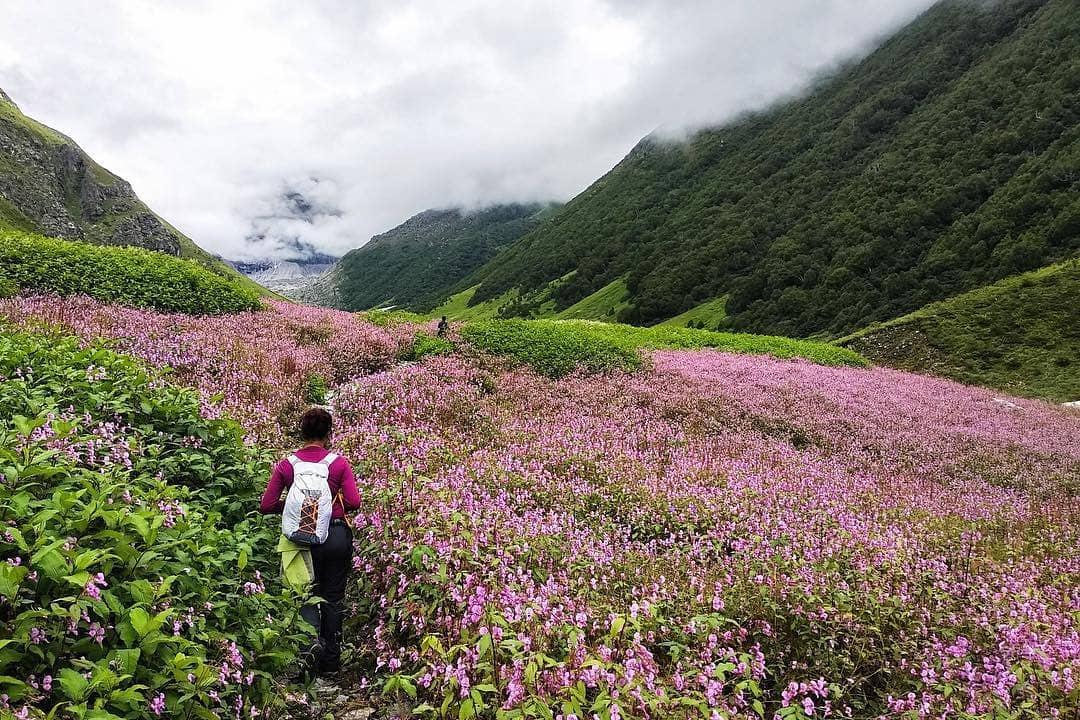 Image Credits - Pinterest
Engulfed with some amazing flora all around, this trek is so worthy as an romantic escapade - away from the world. There are a millions of species of wild flowers. Some of the worthy flowers were saxifrags, lilies, sediams, poppy, daisies, calendular, geranium, zinnia and petunia. Gear up to have the moments of life - which is truly surreal and blissful. You both will feel like you are in second heaven - a delight that will always linger in your memories.
5. Sing the Song of Your Love Life in Enchanting Mussoorie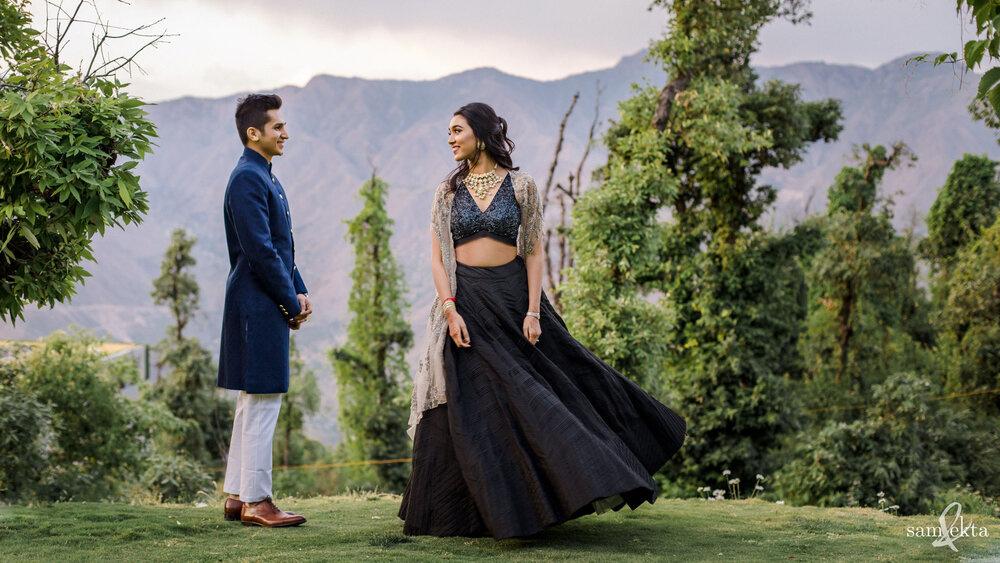 Image Credits - Sam & Ekta
Enclosed in lap of the nature - Mussoorie is a hill station near Dehradun and is a must realm for honeymooners. It proffers stunning views of Himalayan Mountains and is speckled with enough greenery. There are numerous beautiful hotels and cottages, and the town is always bustling with tourists from all over the world. You both can enjoy hand in hand whilst admiring God's bestowed hills around. The Kempty Falls, Mall Road, Benog Hill and Jwalaji Temple are major attractions in Mussoorie.
Already yearning to pack away your bags after reading about the charismatic view? Then listen to your heart as mountain are calling! Also do share about your experience in the comment box