50 Pre-wedding Photos to Breathe Love, Life & Laughter
For your pre-wedding photos, take inspiration from these pictures - their location, poses, outfits and other useful ideas.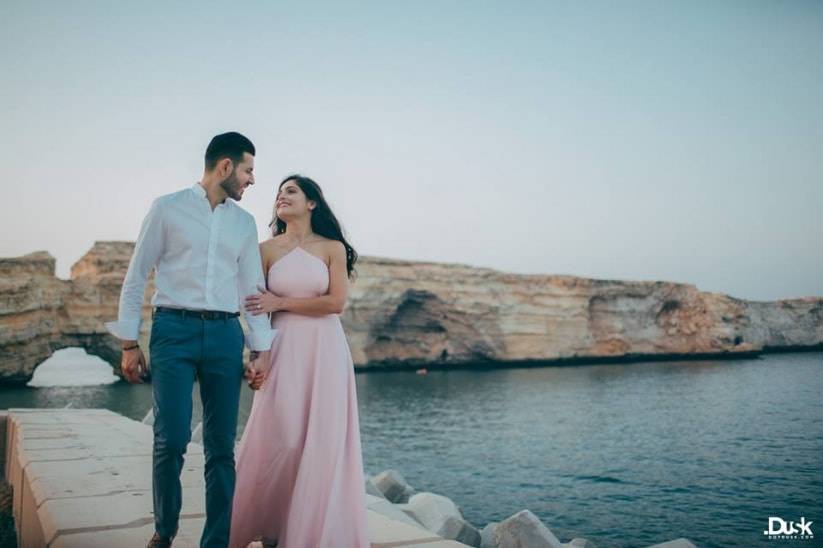 A pre-wedding shoot is an opportunity to capture your stories and show it to the world. Each pre-wedding photo needs to be surreal and raw, speaking volumes about who you are as a couple, whether it be through the attire that you choose to wear, location, the poses that you strike or art. If you need help figuring out how to combine those elements to suit you, dig in for ideas:
1. Scintillating locations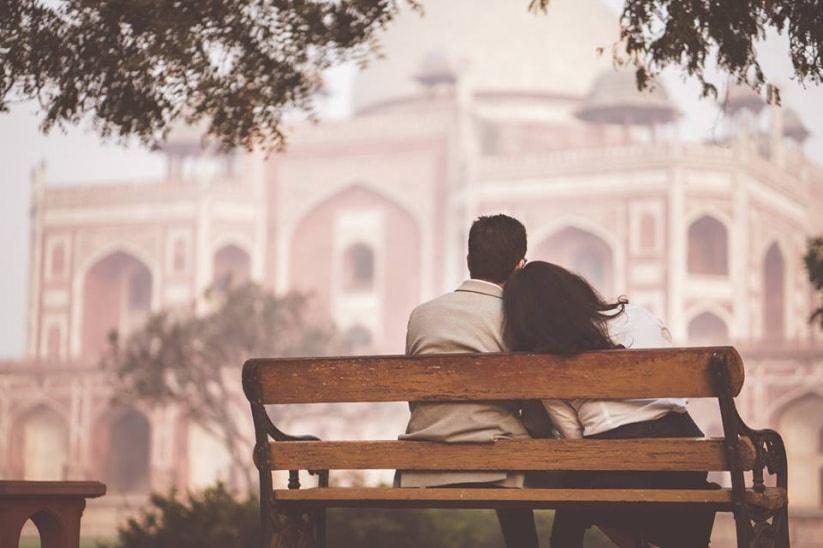 Exploring the historical monuments of the city for romantic pre-wedding photos. If you happen to be a history buff who gets a kick every time you come across a broken down and fabricated fort - then take the cue, listen to your heart and have a few pre-wedding photos clicked at the backdrops of your monumental love.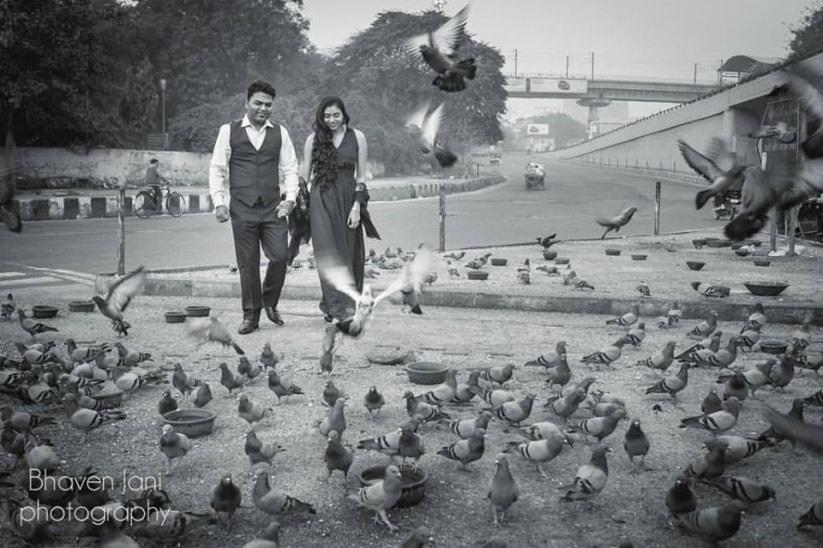 Just another place around the city.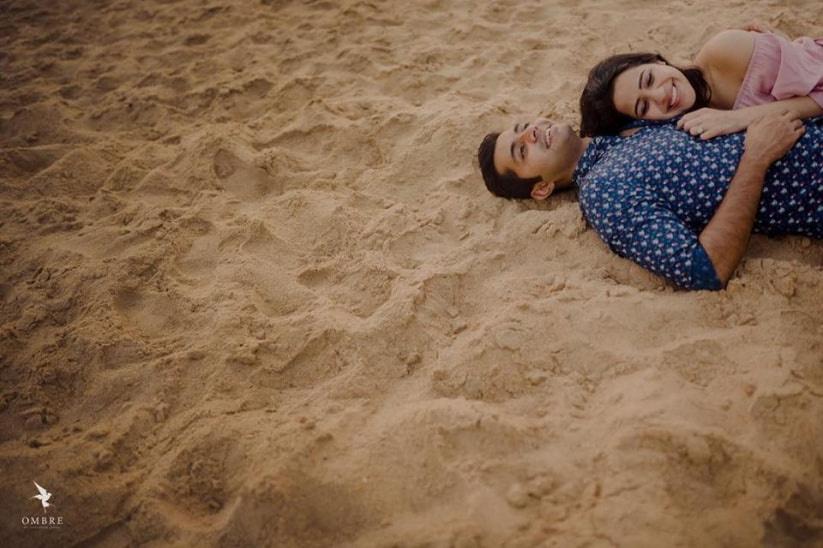 The soothing sand and a playful pose. Getting your pre-wedding photos at the beach is a great idea to get into a playful mood and have the same be reflected in your photographs.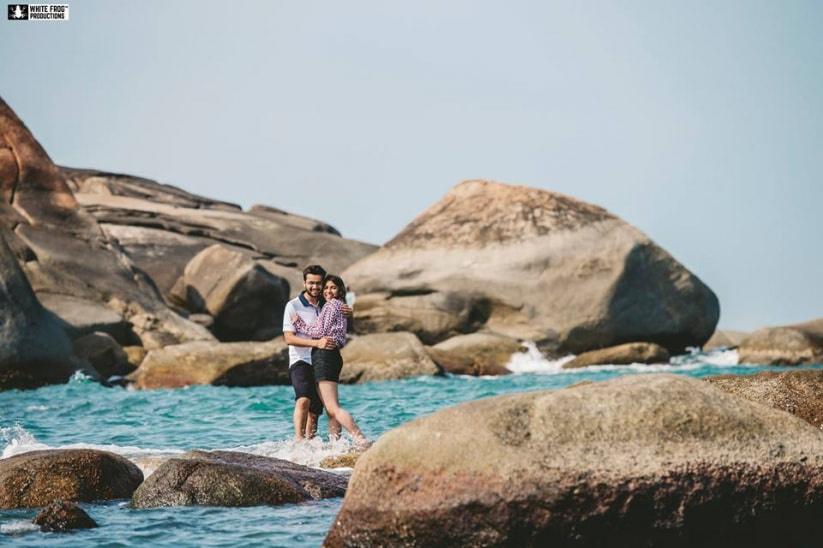 Among the rocks and the sea, holding on to each other. This is the cutest it will get as you pose for your pre-wedding photos one after the other.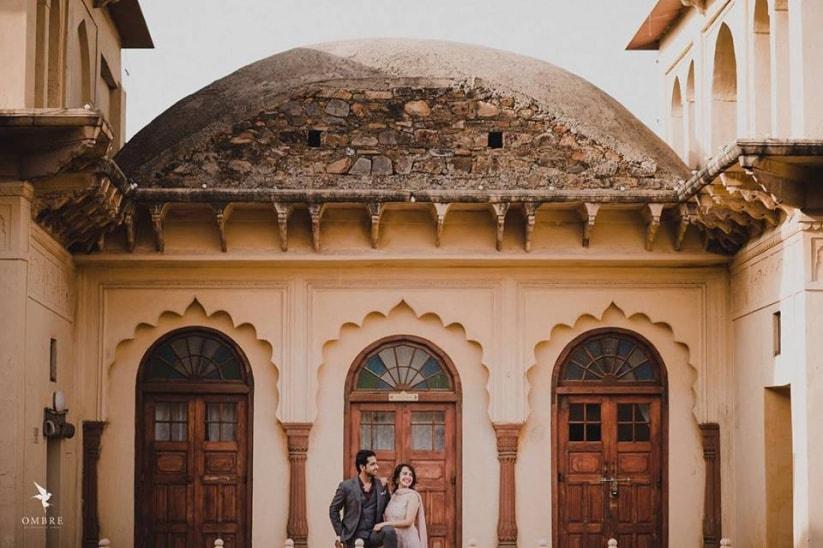 When the beauty of the past becomes a background for the future.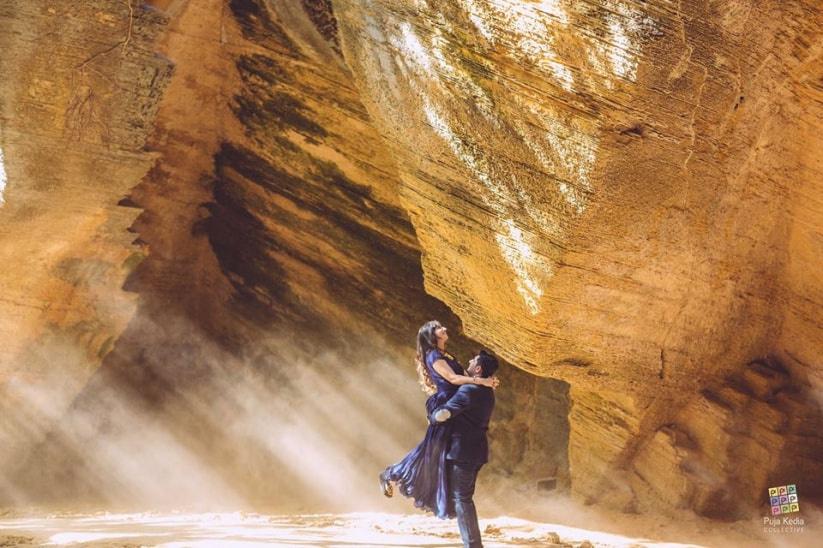 Who could've thought that pre-wedding photography inside caves would be this beautiful!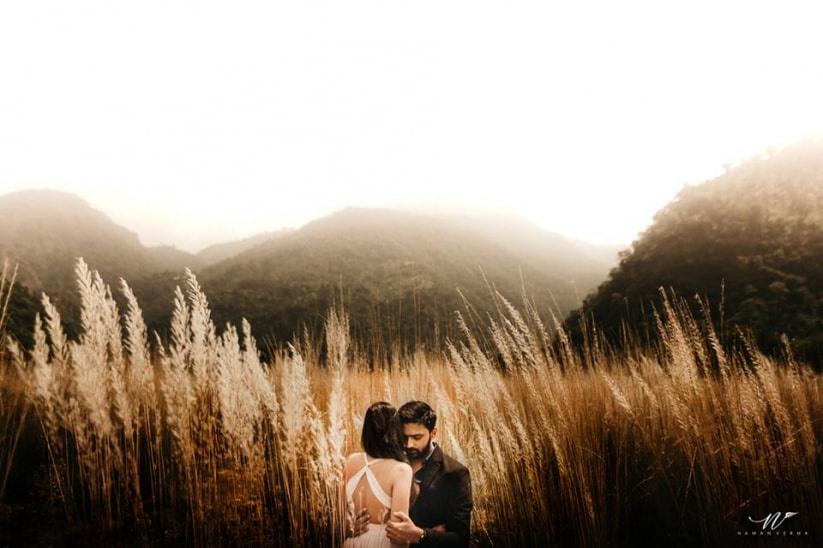 When the farm and mountains reflect the immensity of your love. This is the summertime love moment we all crave so bad!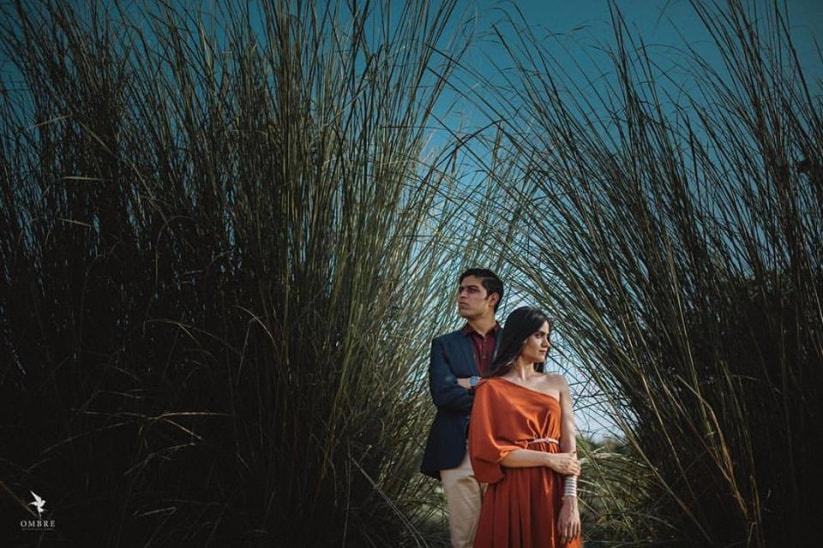 When you are the opposites that attract and turns to magic and we cannot disagree.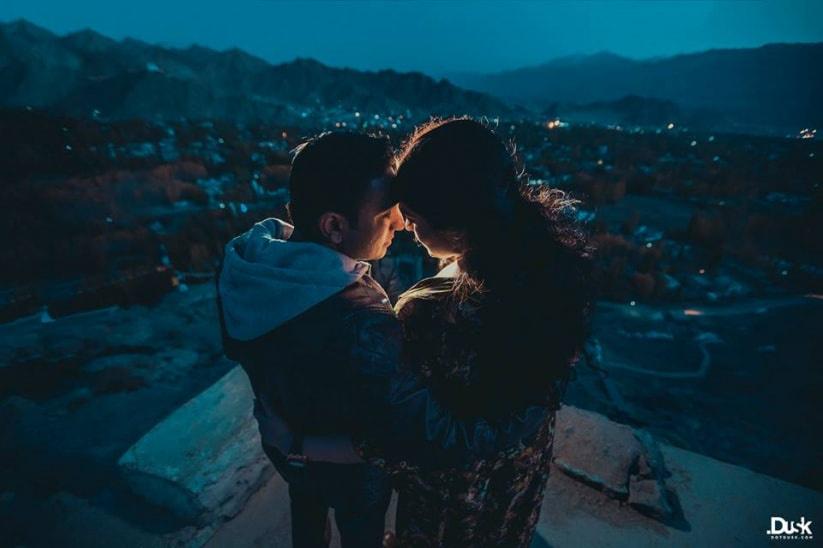 Fading into each other, just as the horizon. As the night draws closer, so do you to pose for the pre-wedding photos that will forever remind you of your special bond!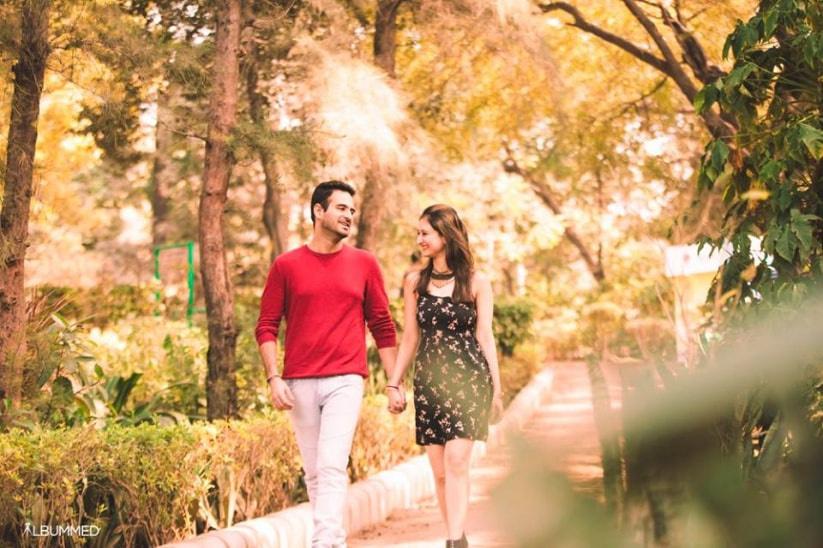 A leisurely stroll in the park captured through the lens.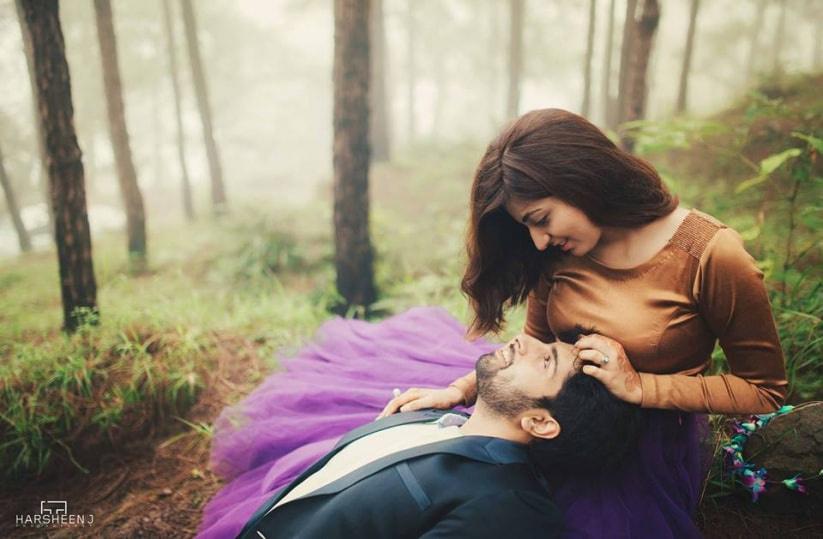 A moment of stillness caught on camera.
2. With your pets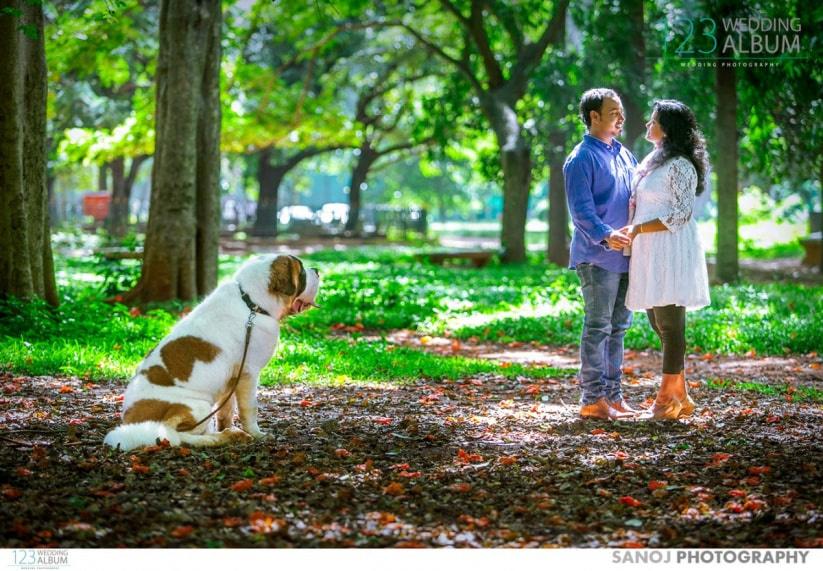 Unconditional love, in one frame, with your pooch who loves you unconditionally.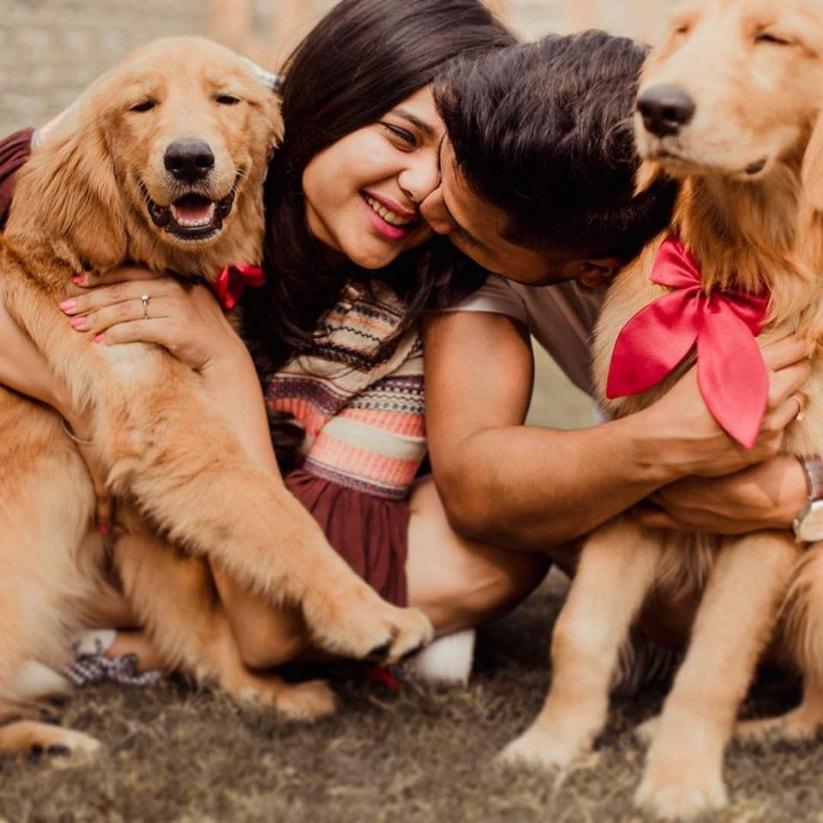 The best friends who have always been a part of your story. So, have your pooch pose with you when you have your pre-wedding photoshoot!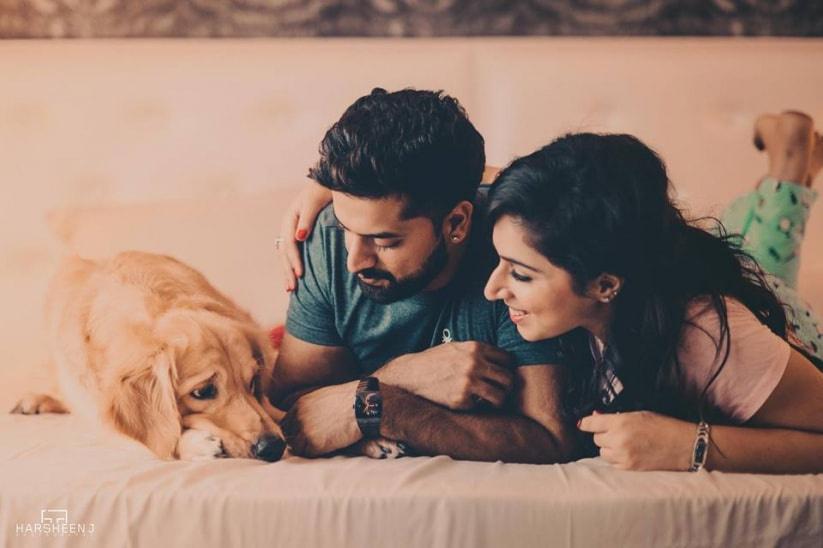 Hand-in-hand with your doggo - this is the cutest it can get.
3. Creative setup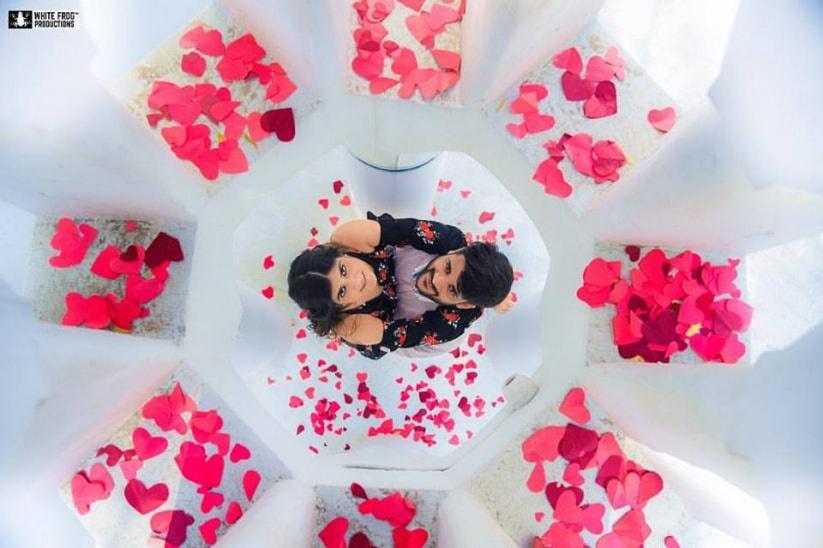 An artful setup saying,"Love is in the air."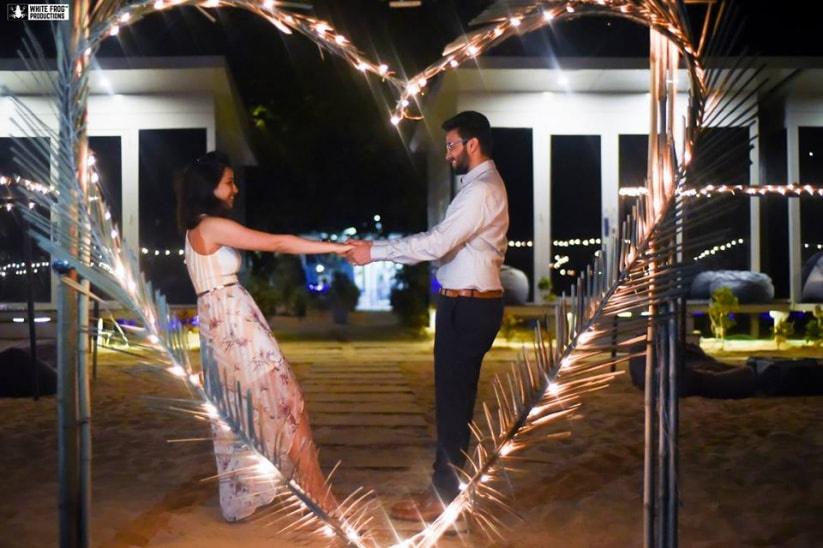 Explore the magic of fairy lights in your pre-wedding photosand this magic will forever provide light and shine within your reationship as well.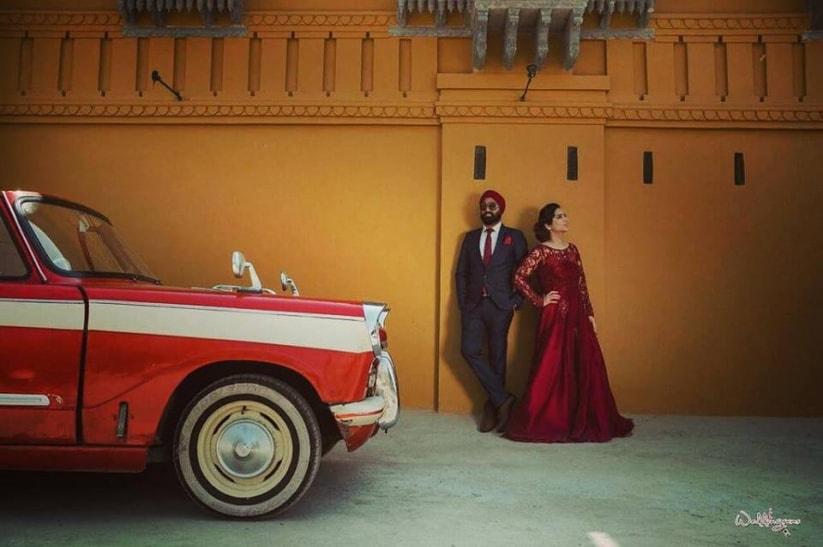 Get drenched in the breezy magic of vintage. Vintage = uber cool!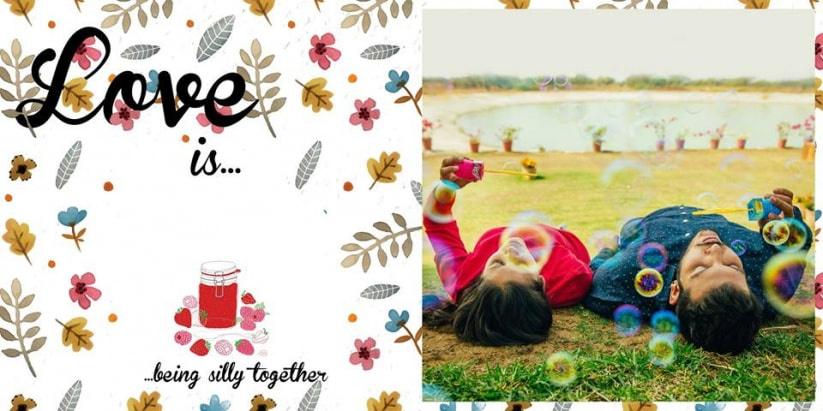 Creating posters out of the pre-wedding photos showcasing your story. Get your creative side out and explore the world of DIY creations and come up with an interesting and extremely personalised background that makes your pre-wedidng photos extremely exclusive.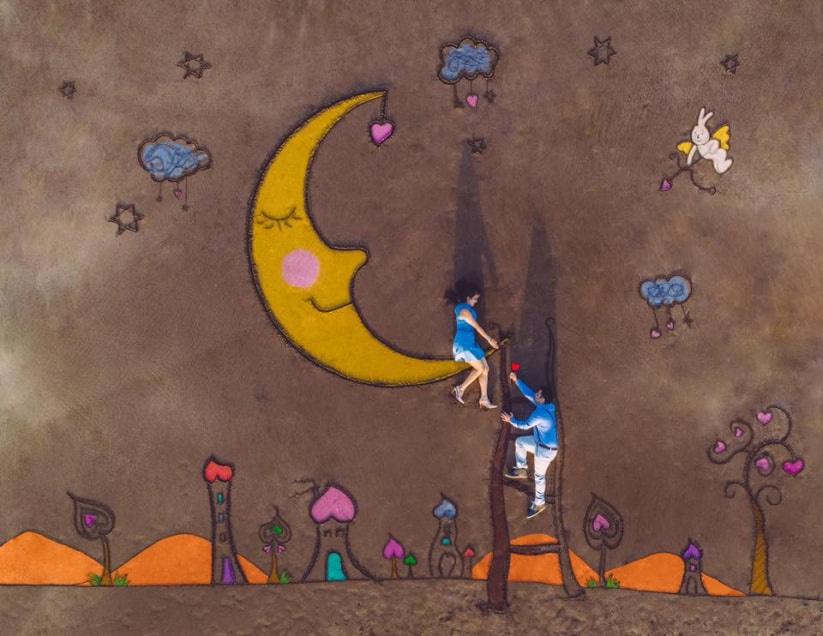 When your promise meets art, it leads to magic and endless love & never-ending memories!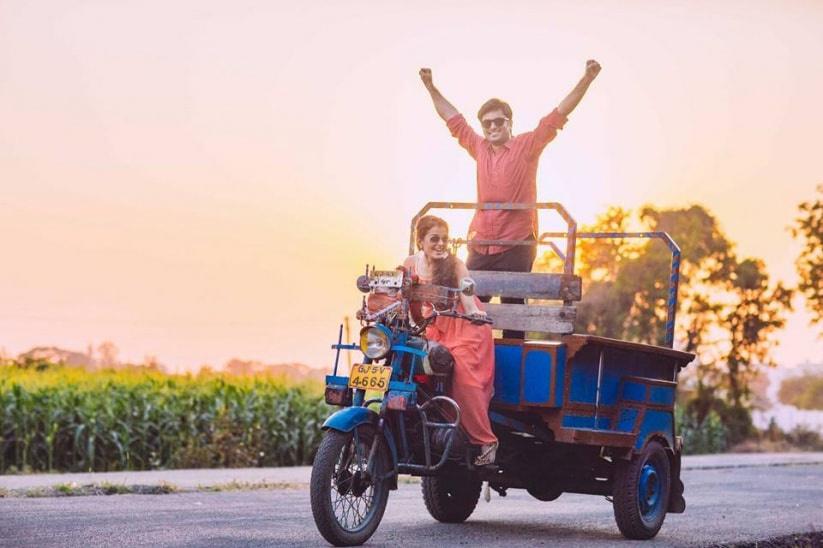 Doing fun things together by letting her take the wheel - this is one of the coolest ways to have your pre-wedding photos taken! So, take a basckseat and let her groove!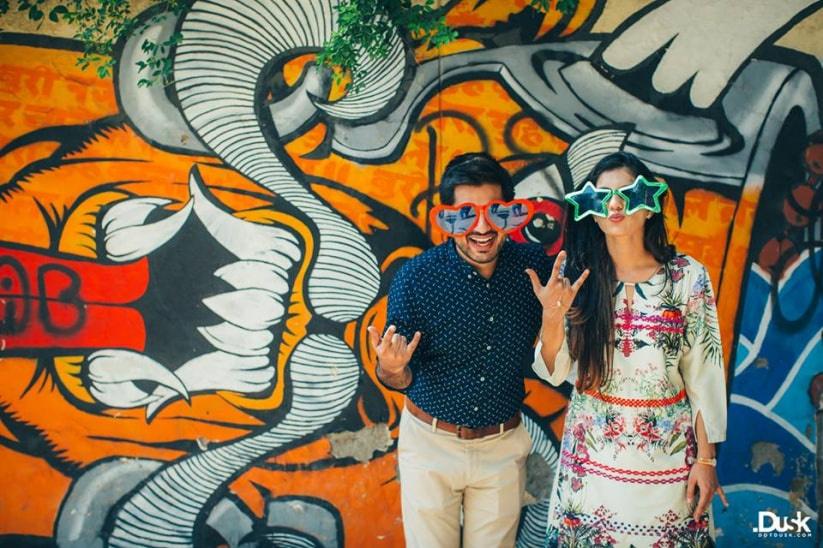 Getting funky in front of a quirky graffiti.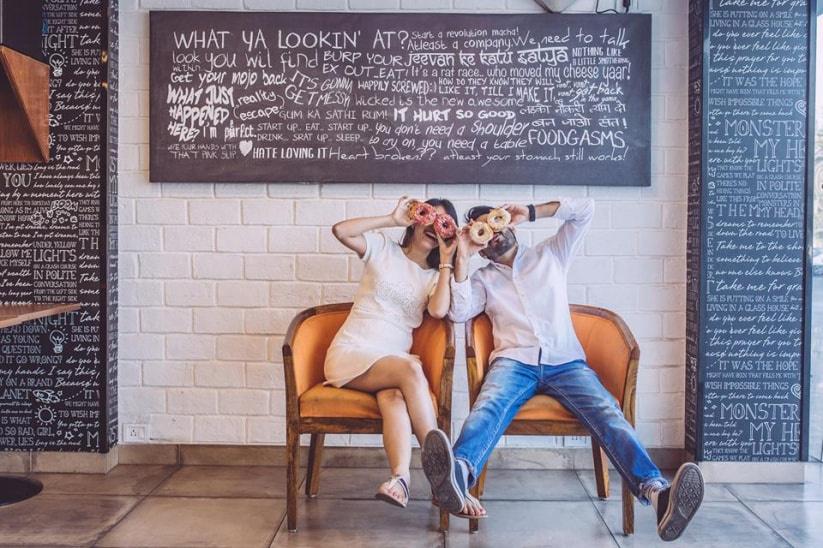 Getting clicked at the place you first met can be amusing in itself.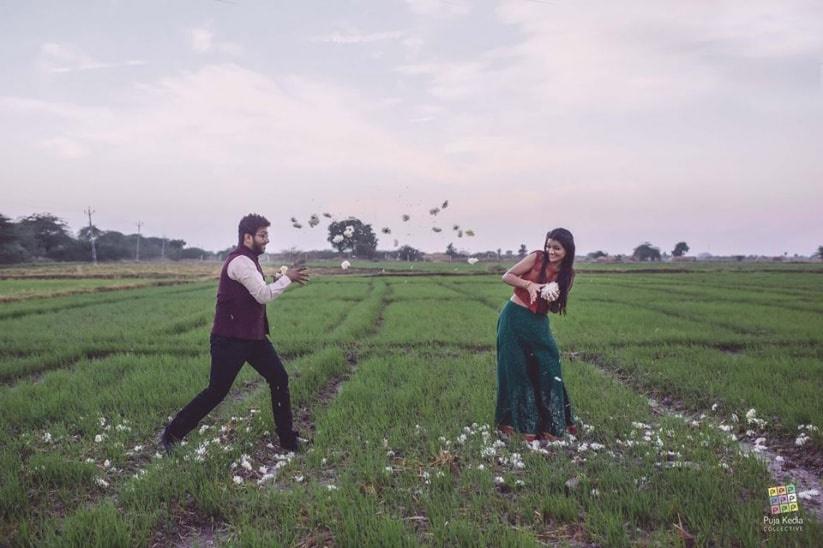 Or just go crazy showering flowers on each other on a farm.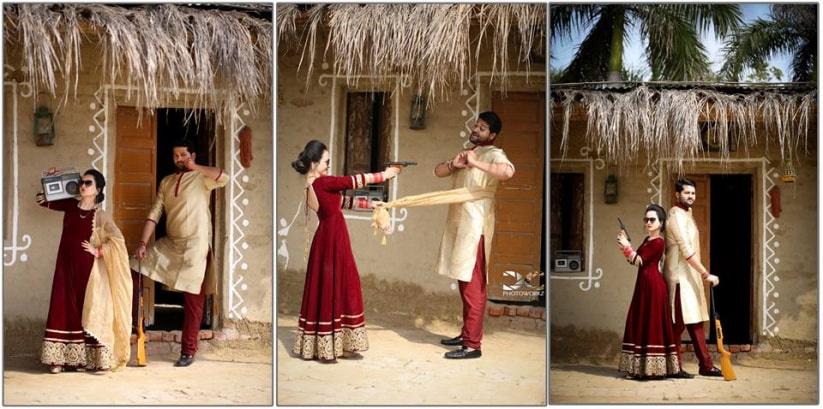 Pre-wedding photos that are high on swag.
4. Indulging in hobbies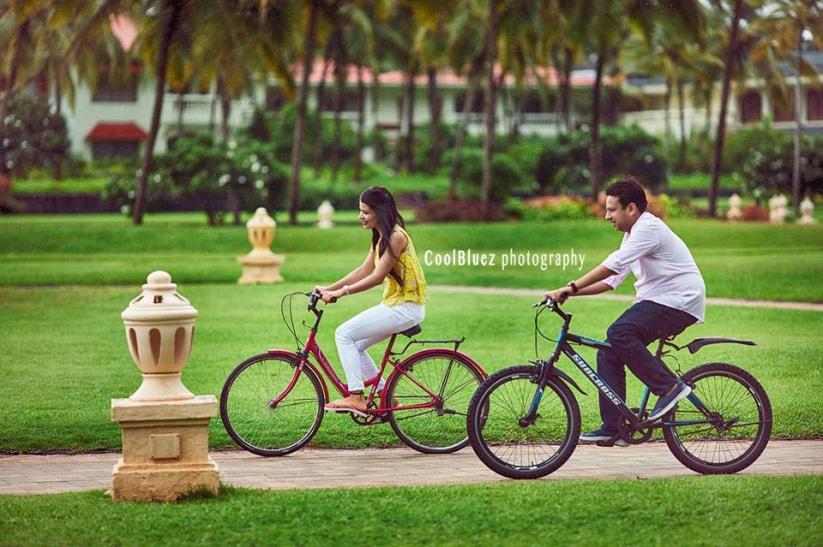 Let your pre-wedding photos be about the things you do together daily.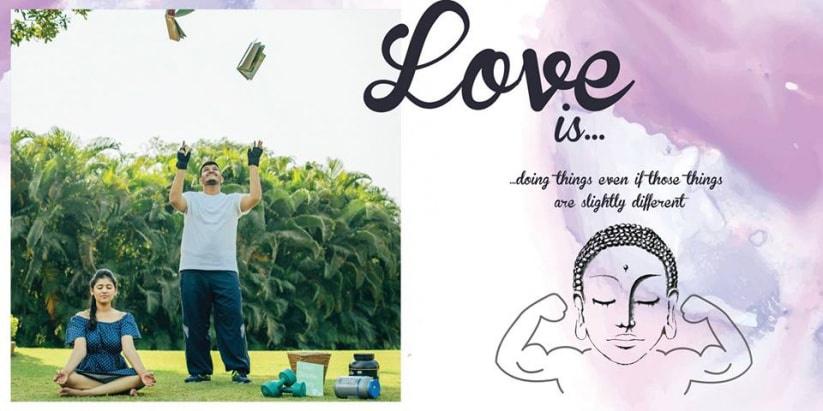 Being together by being different - perfectly shot.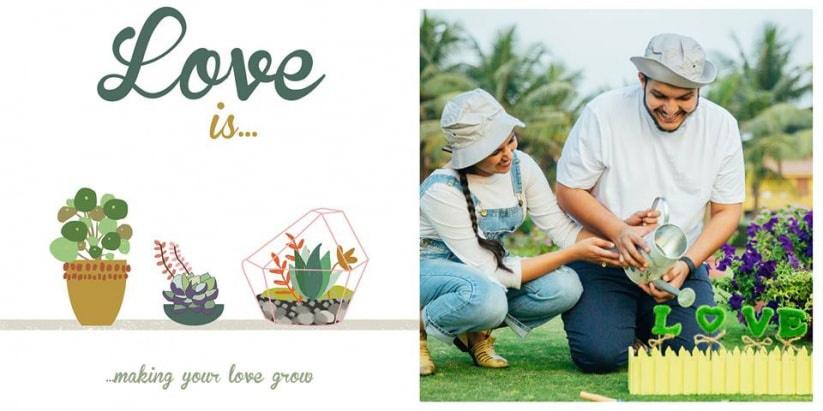 Turing your pre-wedding photo into a pun.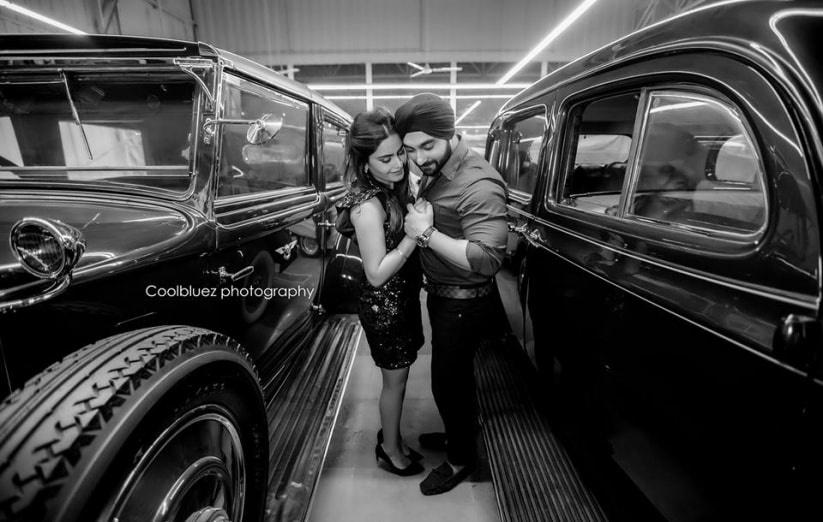 When both of you love cars!
5. Stealing some moments of togetherness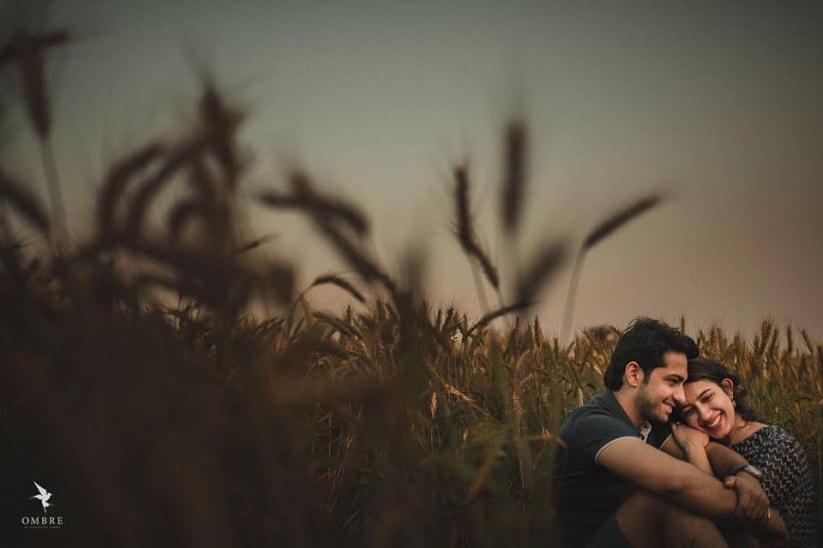 Getting some romantic moments captured 'chane k khet mein'. (Though, it's a wheat farm in the image)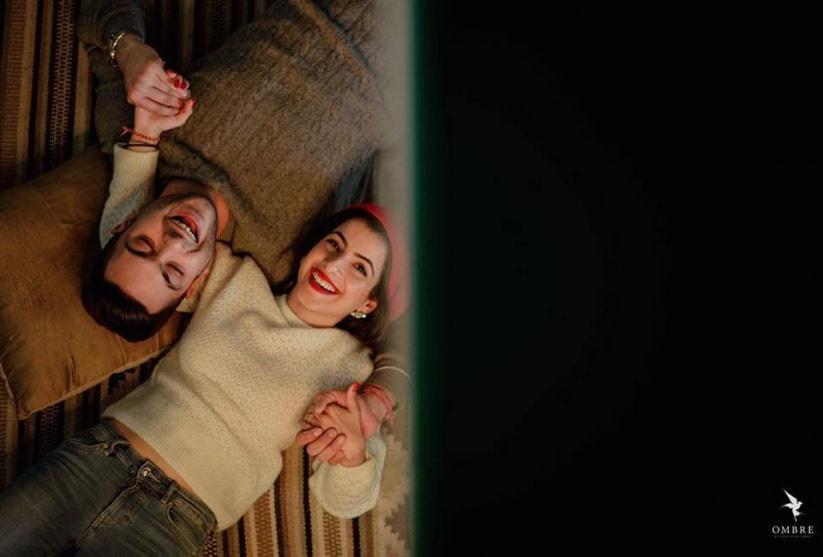 Winters - the colder the cosier.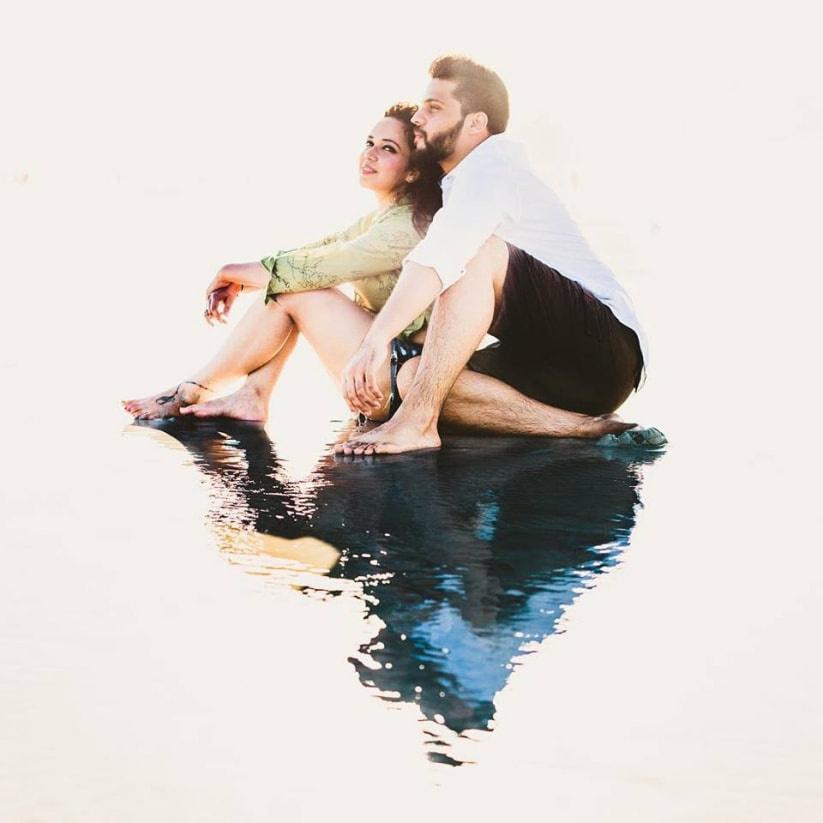 As the sand and water get bound together by your reflection.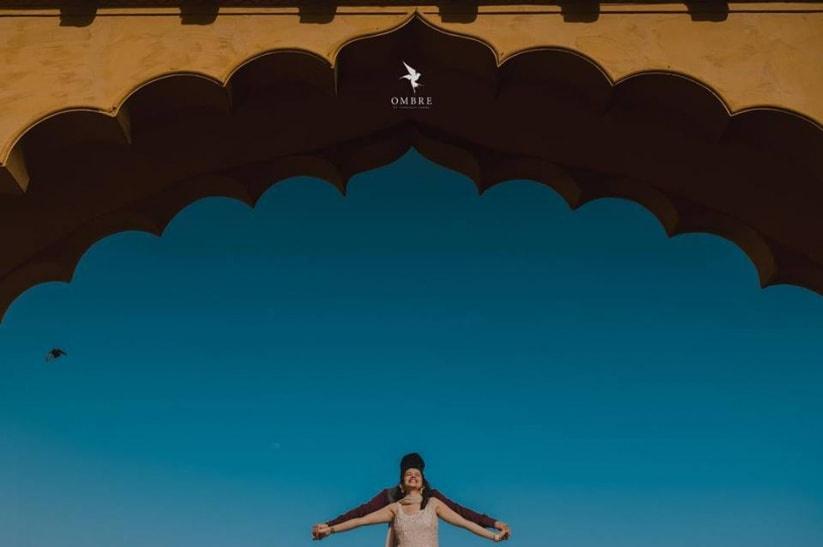 How about a majestic portrait for a pre-wedding photo?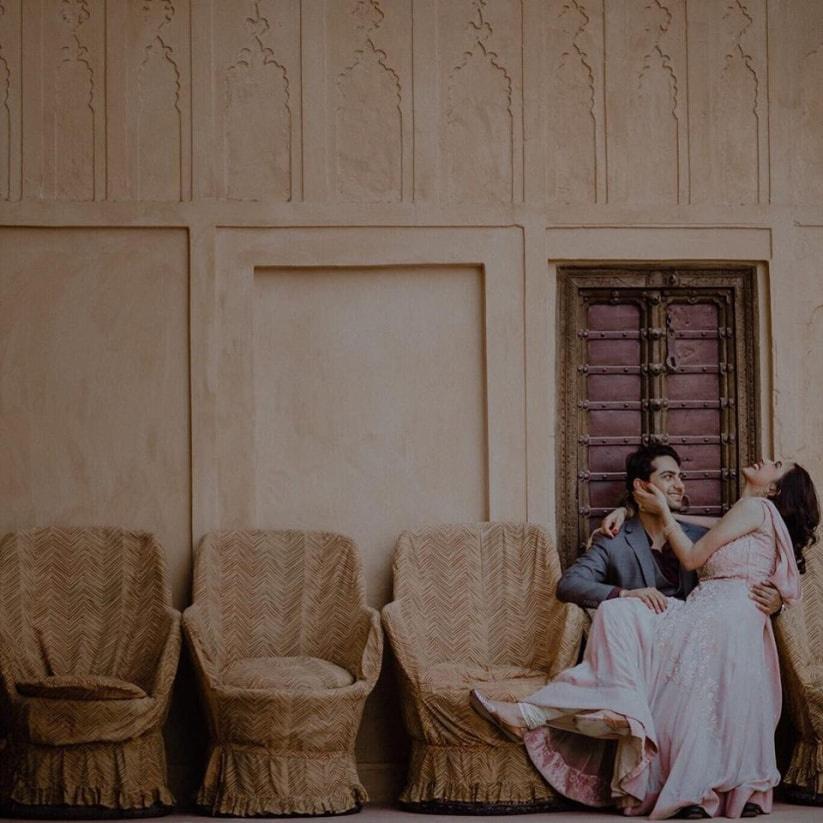 Just a playful laugh at the ancestral home.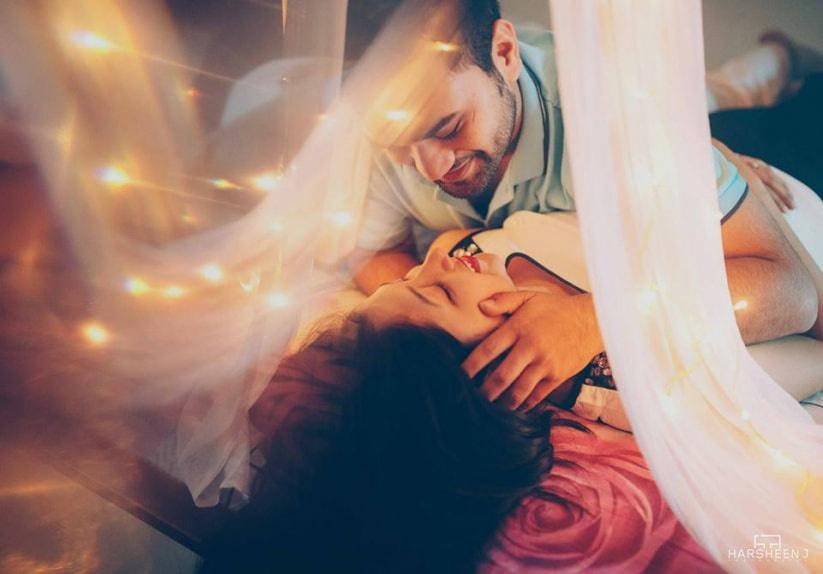 Fairy lights make everything seem prettier.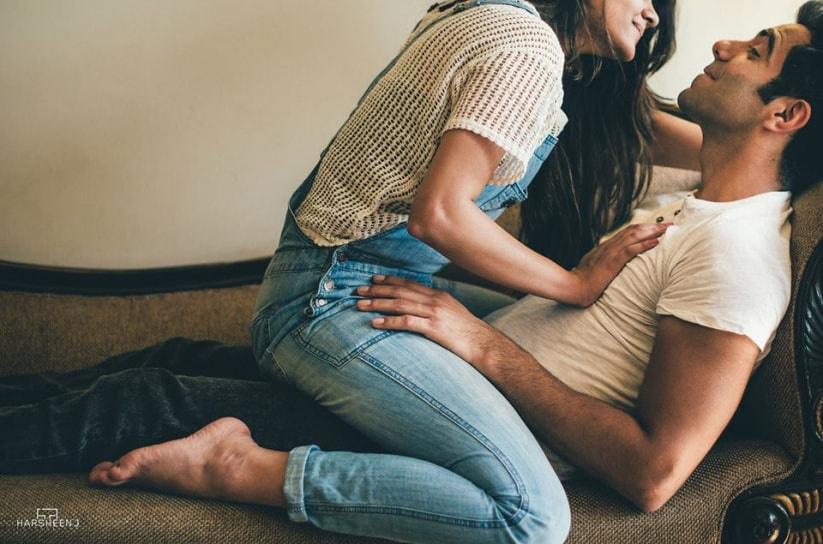 The not-so-serious argument you got into.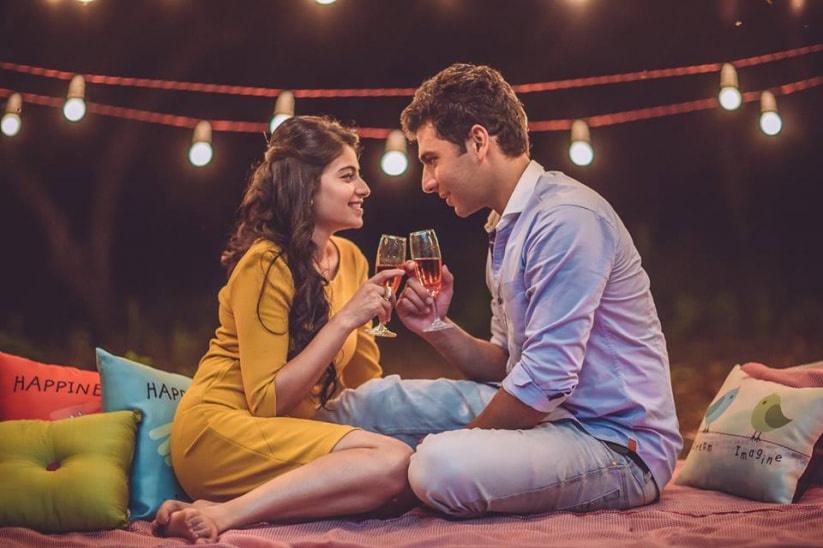 A date to remember.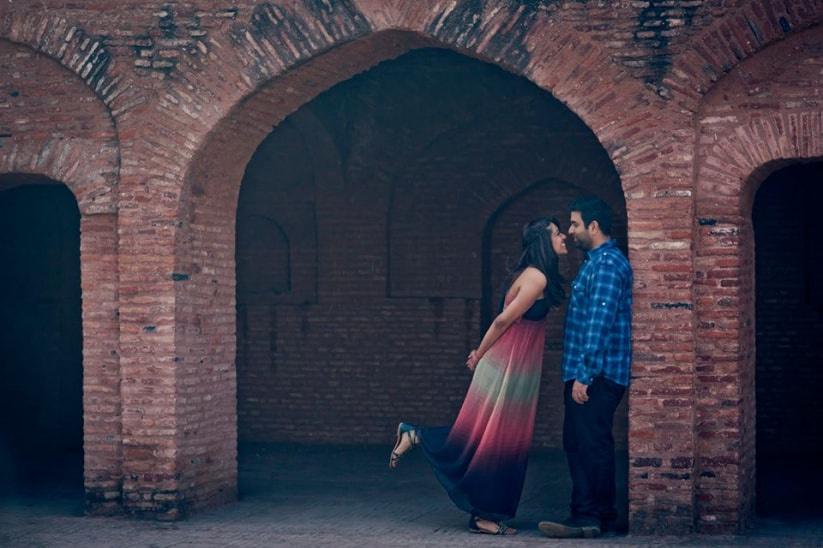 Walking the corridors of the institution where you met and reminiscing the memories.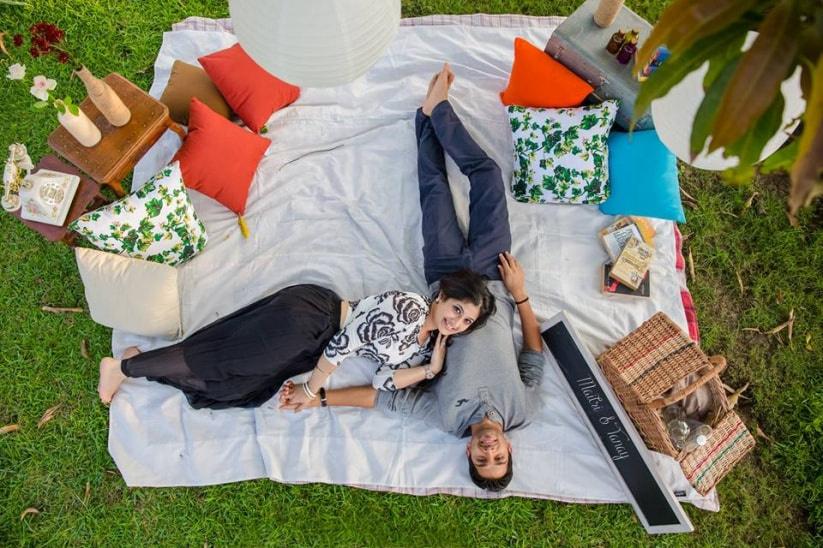 A lazy picnic, taking you away from your day-to-day routines and into each other's lives.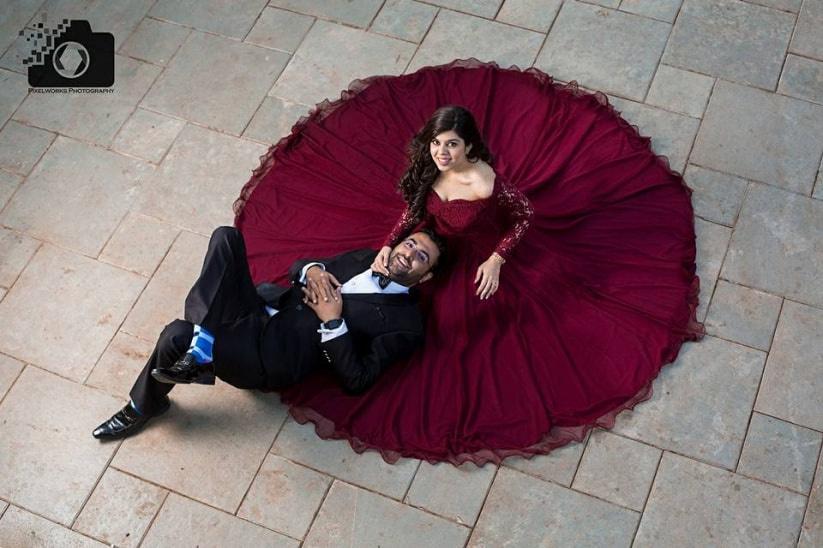 With such a stunning gown, this pose is a must.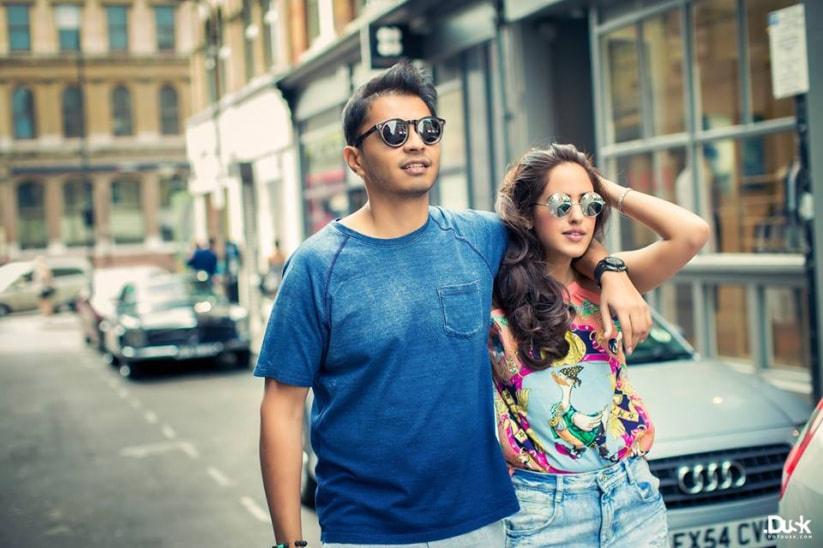 Roaming around the streets of the city with chill vibes.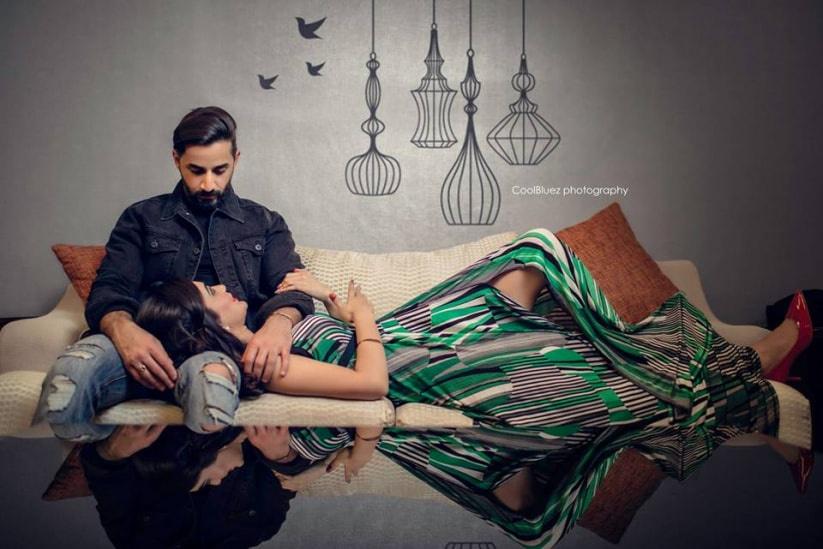 Being home alone!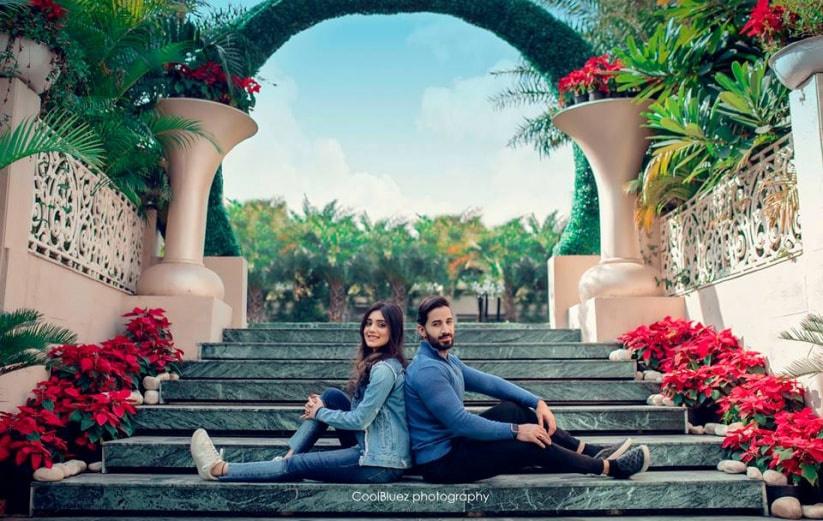 Only you would know what the place means to you. For the rest of the world, it is a beautiful picture.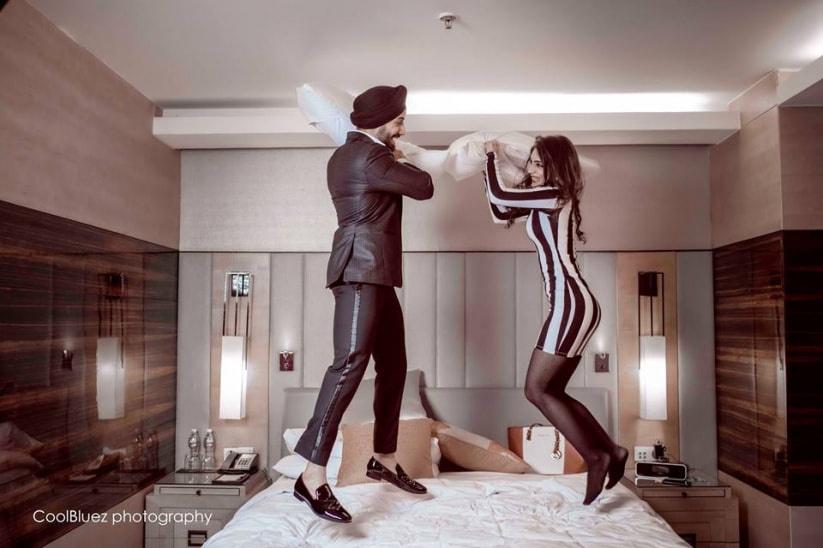 Going back to being kids again.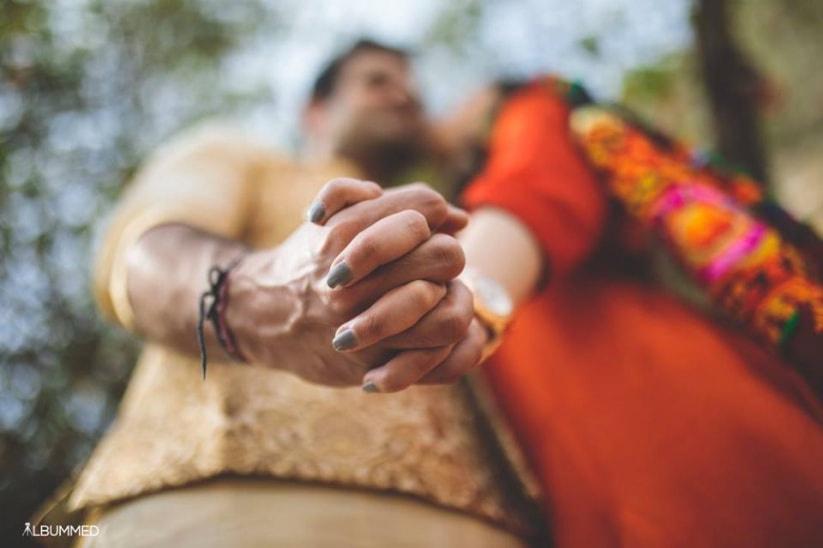 Holding hands, till the end of time.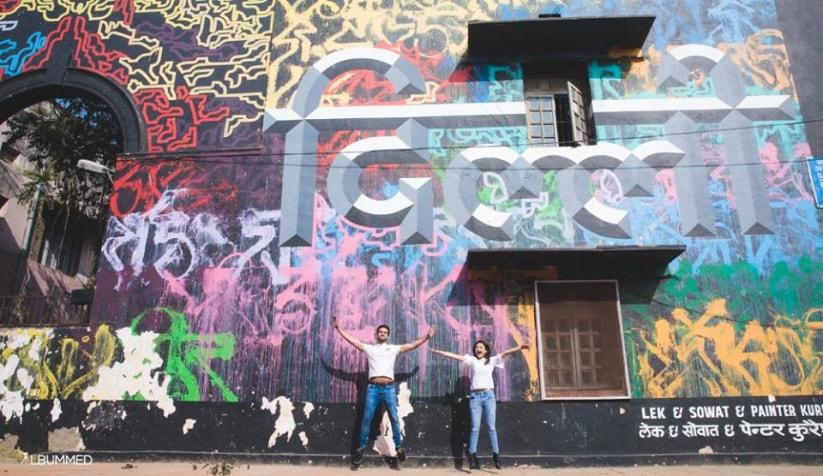 When you both love your city way too much.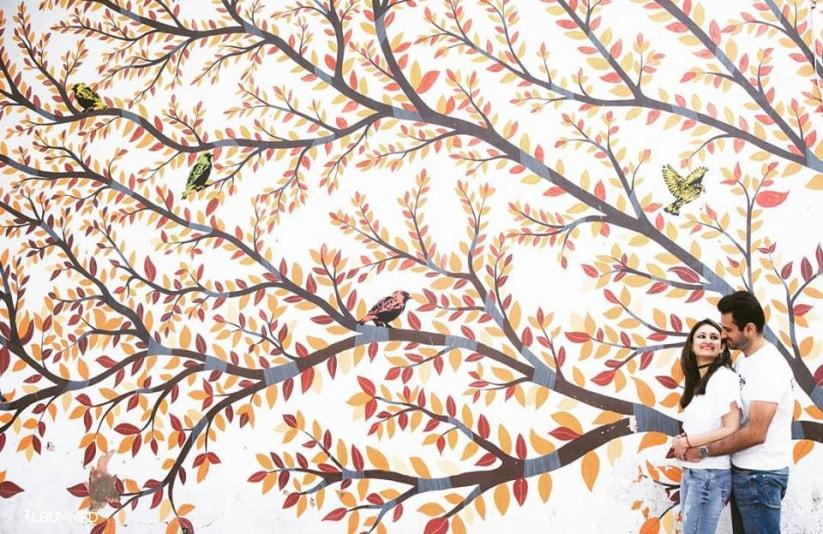 Too pretty a graffiti to miss.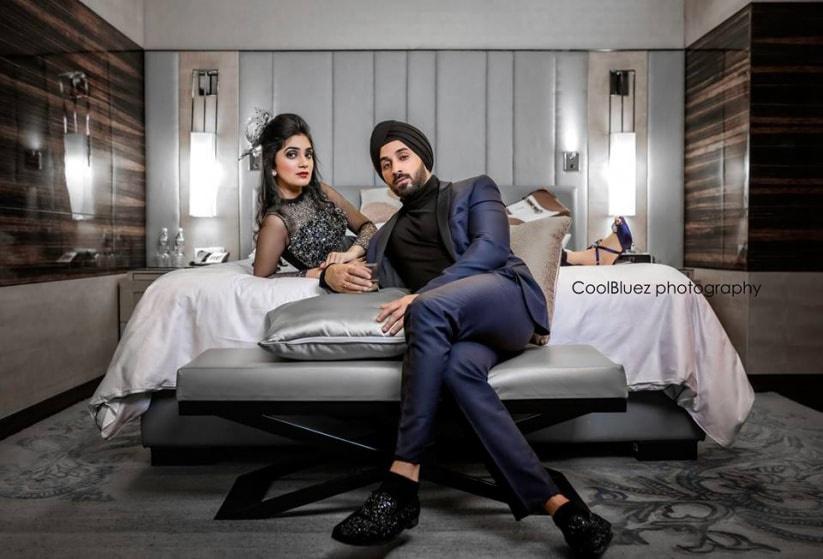 The glamorous couple captured as such.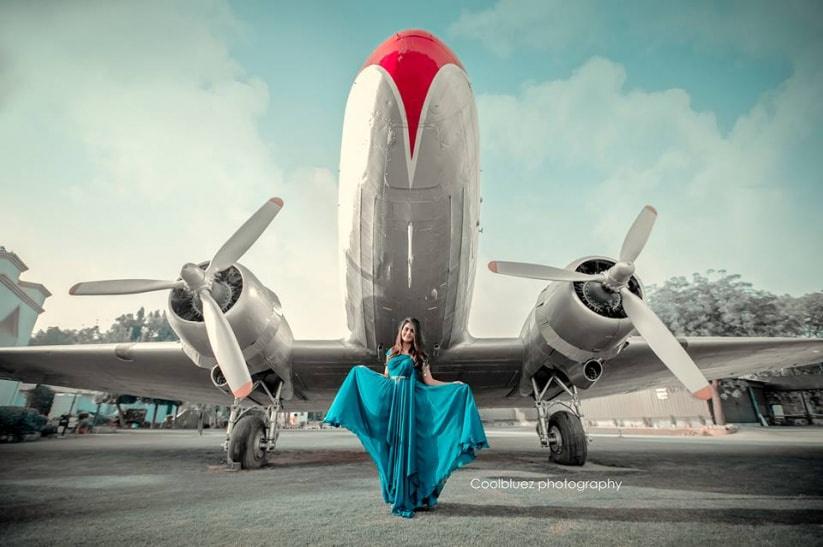 Who said the pre-wedding photos should have both of you in the frame?
6. Save-the-date photos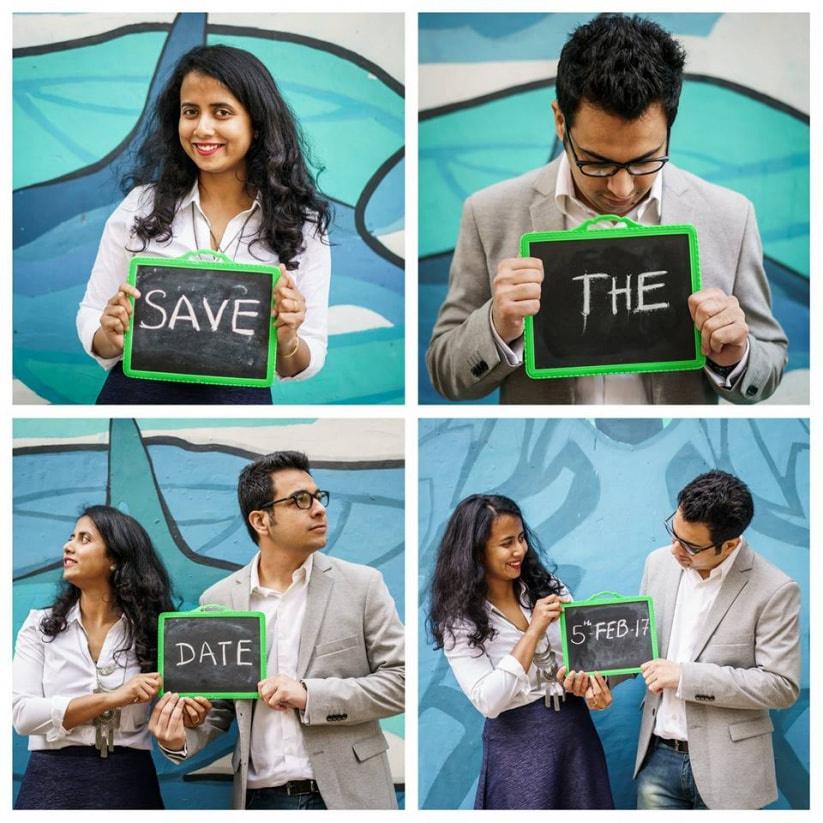 Why not have a couple of save-the-date photos clicked as well.
These images must have given you ideas. Now, take them to your chosen wedding photographer and plan your own shoot. And then make a wedding announcement using these pictures.