New Lehenga Dresses With Price for a Great Outfit on D-Day
The hardest part is over! We've curated some new lehenga dress options within your budget to make things easier for you. Check them out?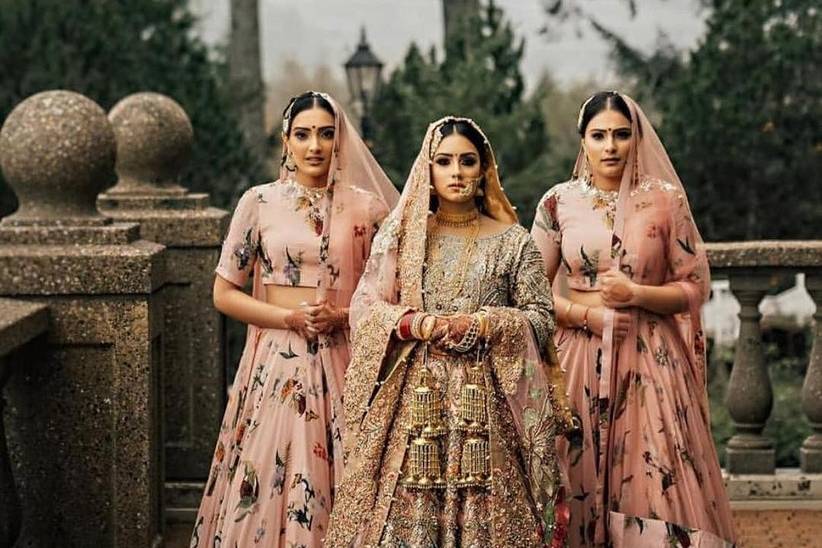 Choosing a bridal lehenga that makes you look ultra-gorgeous is never a problem, choosing something that you love and also fits your budget is. Most of the times you're stuck with something that is way over the limits or you find something within your budget but don't like it one bit. Tough game, isn't it?
Well, with so many options to choose from, we understand it can get really difficult - from the colours to the styling, to the work on the lehenga and to getting all of this within your budget. Here's a list of the top new lehenga dress trends with price, for you to decide on an outfit quickly and easy!
Beige deep neck new lehenga dress with price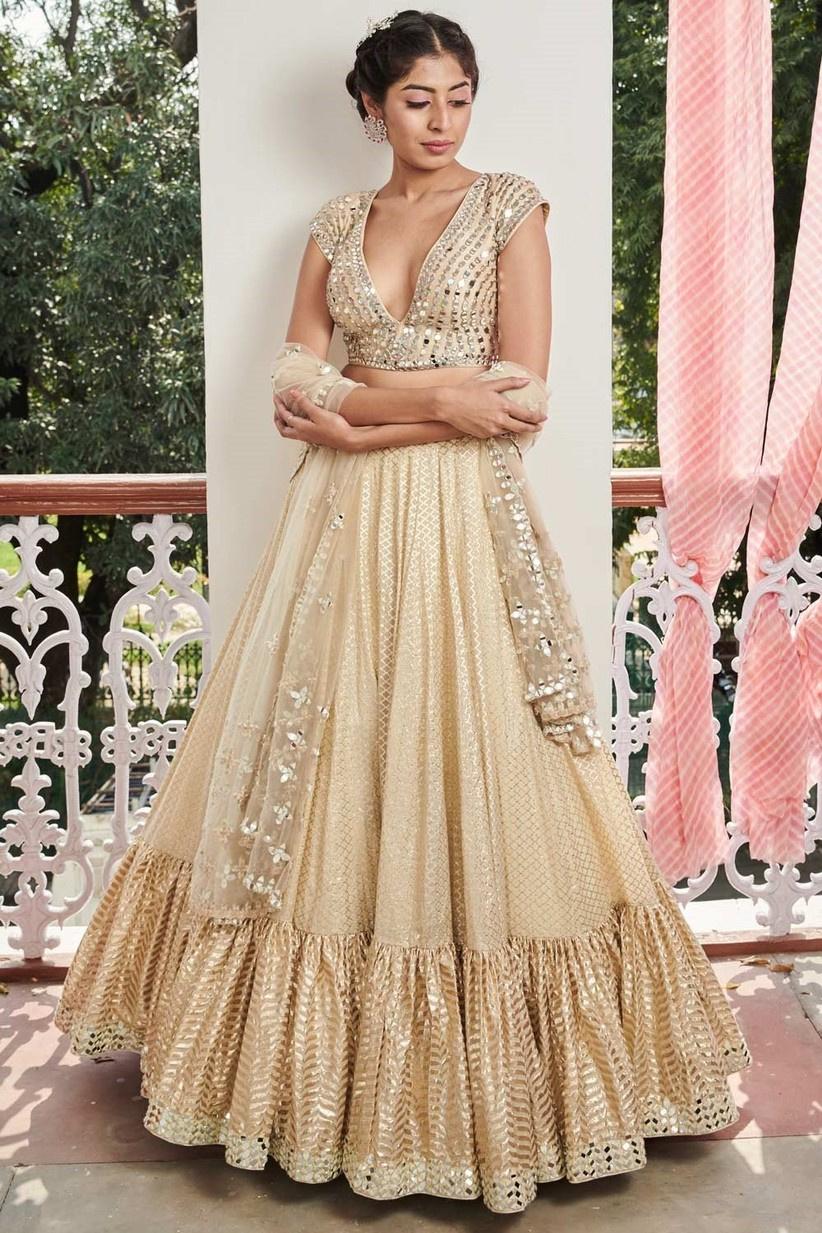 Image Courtesy: Abhinav Mishra
The deep neck is the new sexy and nude shades like beige are the new cool!
This lehenga with ample mirror work on it and a frill towards the end is perfect for brides who love making a statement without being too over-the-top about it.
Pair it up with a high bun and you're all set to stun everyone on your D-DAY!
This outfit starts from ₹67,200.
Pink and silver lehenga dress with price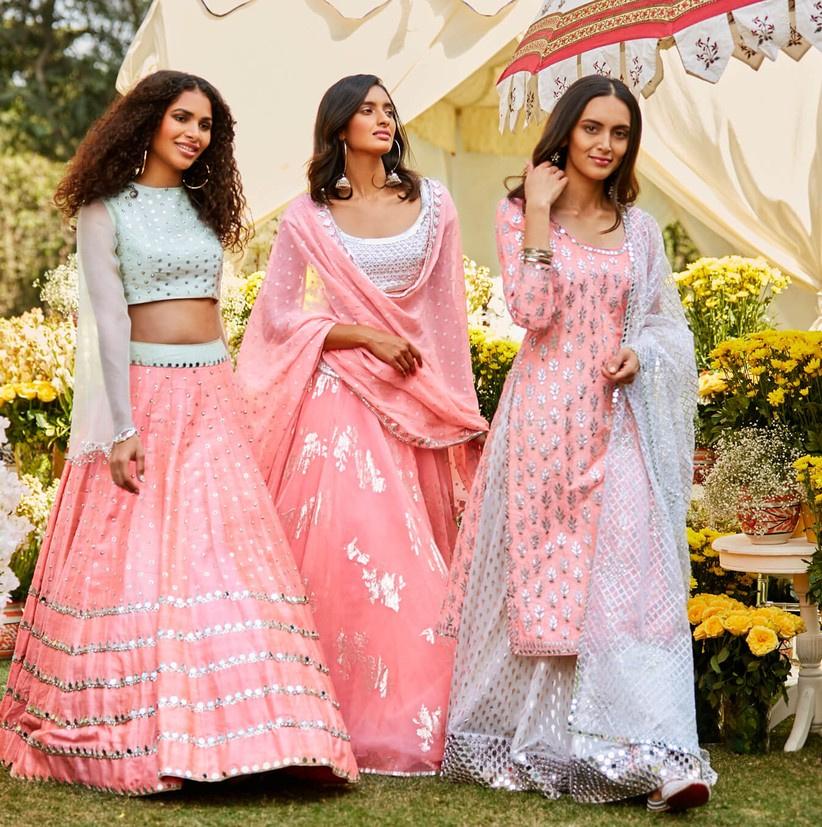 Image Courtesy: Abhinav Mishra
Pink and silver, the iconic colour combination, is re-imagined here in a contemporary way. So be it the bride or the friends and family of the bride, this outfit is made for all and can be styled perfectly to create outfits that are soothing and stunning at the same time. We'd recommend silver and platinum jewellery with this lehenga. This outfit starts at ₹75,000.
Sunny yellow new lehenga dress with price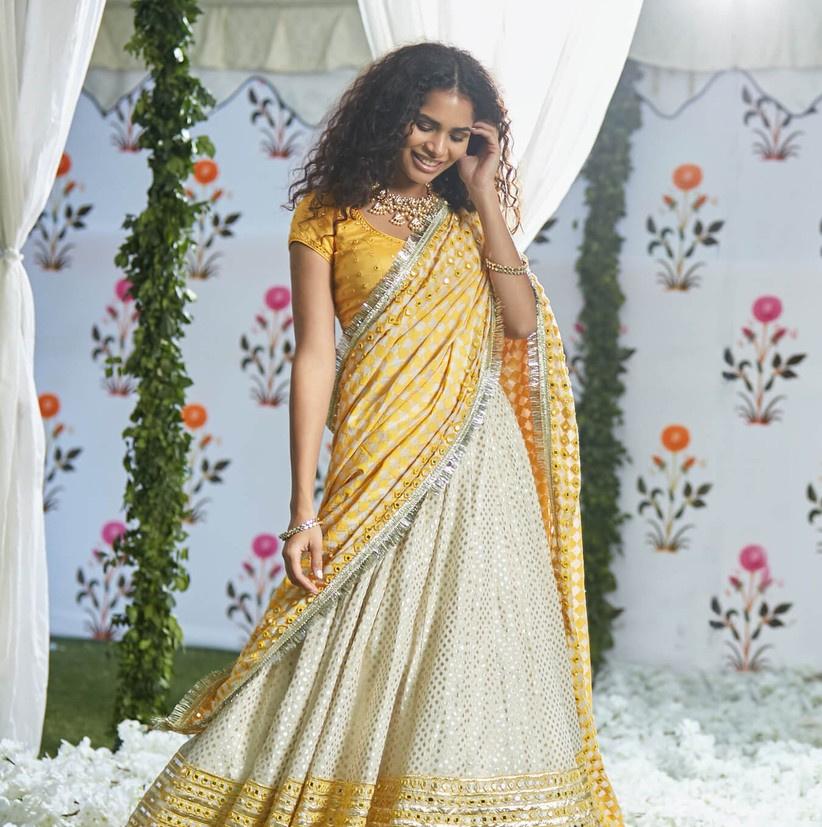 Image Courtesy: Abhinav Mishra
Looking for something vibrant for your Haldi? We have a killer coloured outfit, just for you. This sunny yellow lehenga resonates with the celebratory mood of the wedding and is also a cut-above most outfits that are trending this wedding season. So, choose this gorgeous piece if you're looking for something out there, just like your personality!
This outfit starts at ₹90,000.
New lehenga dress with puff sleeves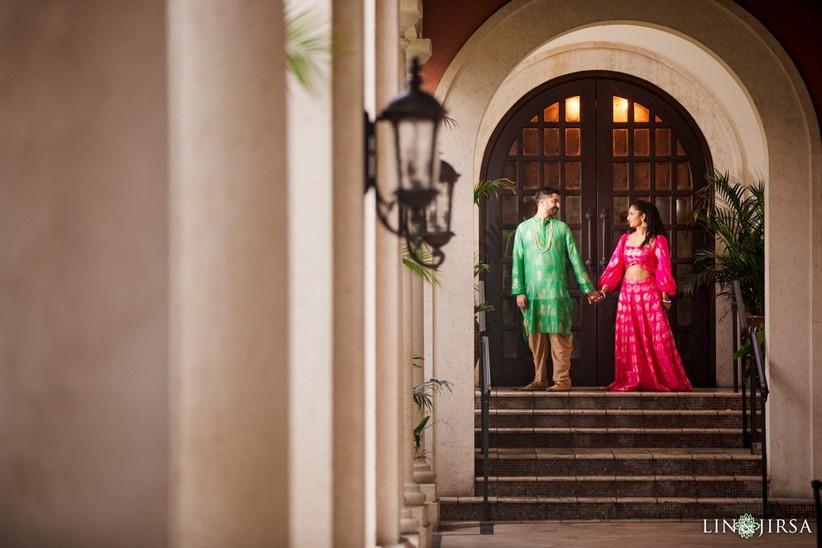 Image Courtesy: Linn and Jirsa Photography
Who's up for including some retro vibes in their outfit? If you've been called a drama queen more than once, we recommend this quirky lehenga for you! While the silhouette is quite generic, the colour combination and the puff sleeves are a game-changer. Go all out with this lehenga - choose jewellery and shoes that stand out too! This outfit starts at ₹20,000.
Black and silver new lehenga dress with price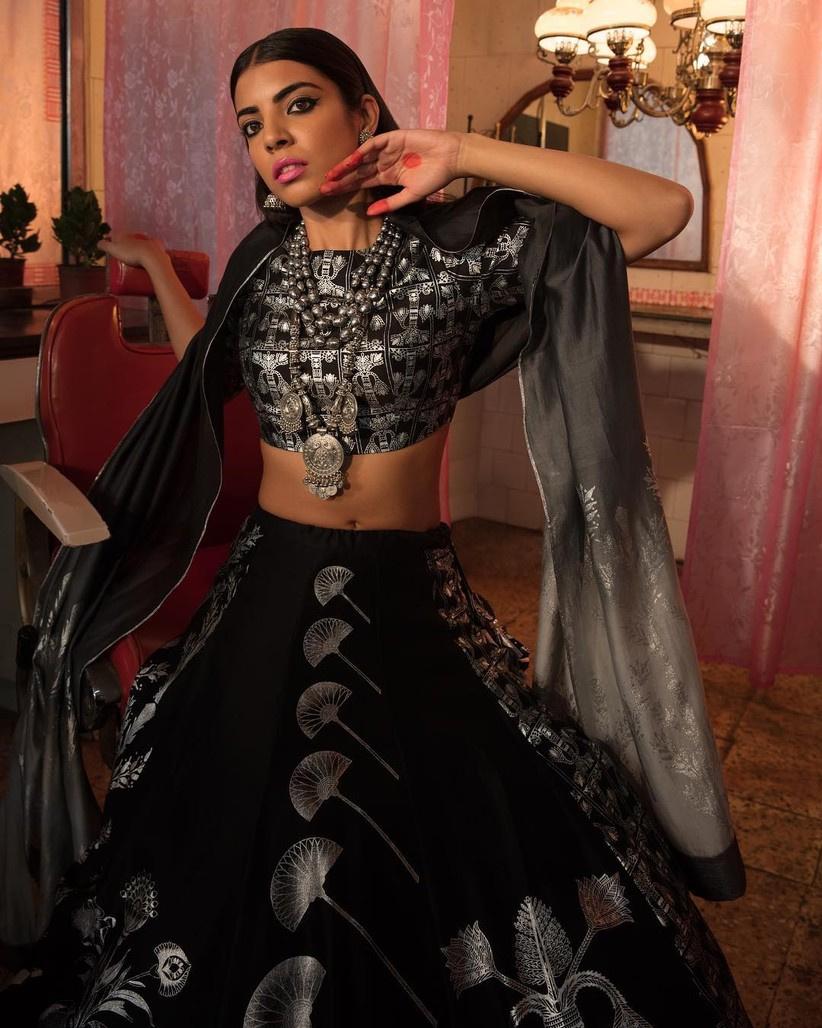 Image Courtesy: Masaba Gupta
Elegance and intricate beauty come together in this lehenga, to create an alluring outfit that is sure to turn some heads. The best part is, this can be worn equally well by the bridesmaids or the family of the bride. Understated sophistication at its best, we're crushing on this one too hard! This outfit starts at ₹35,000.
New lehenga dress in white and gold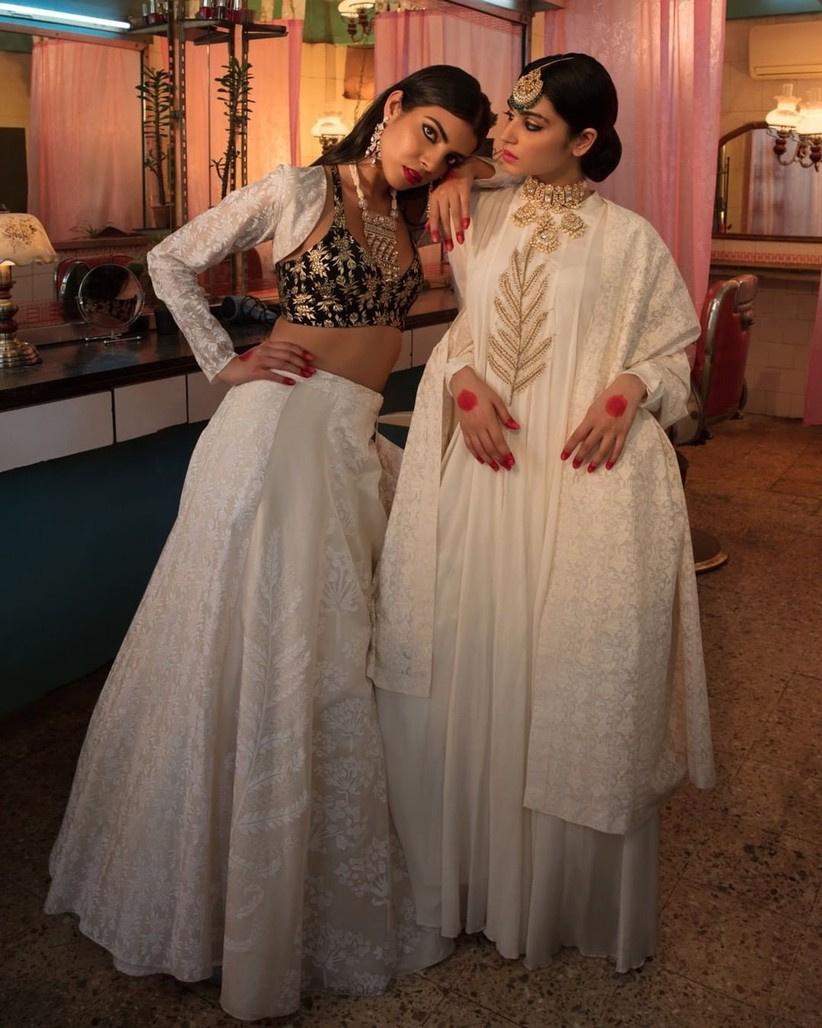 Image Courtesy: Masaba Gupta
White and gold is that classic colour combination, that you can always fall back on if you're in a fix. Classy, elegant and all things dazzling, this lehenga is great for you if you love dressing to the nines without pushing it. Gold jewellery along with this lehenga is . 100% recommended. This outfit starts at ₹25,000.
New lehenga dress with prints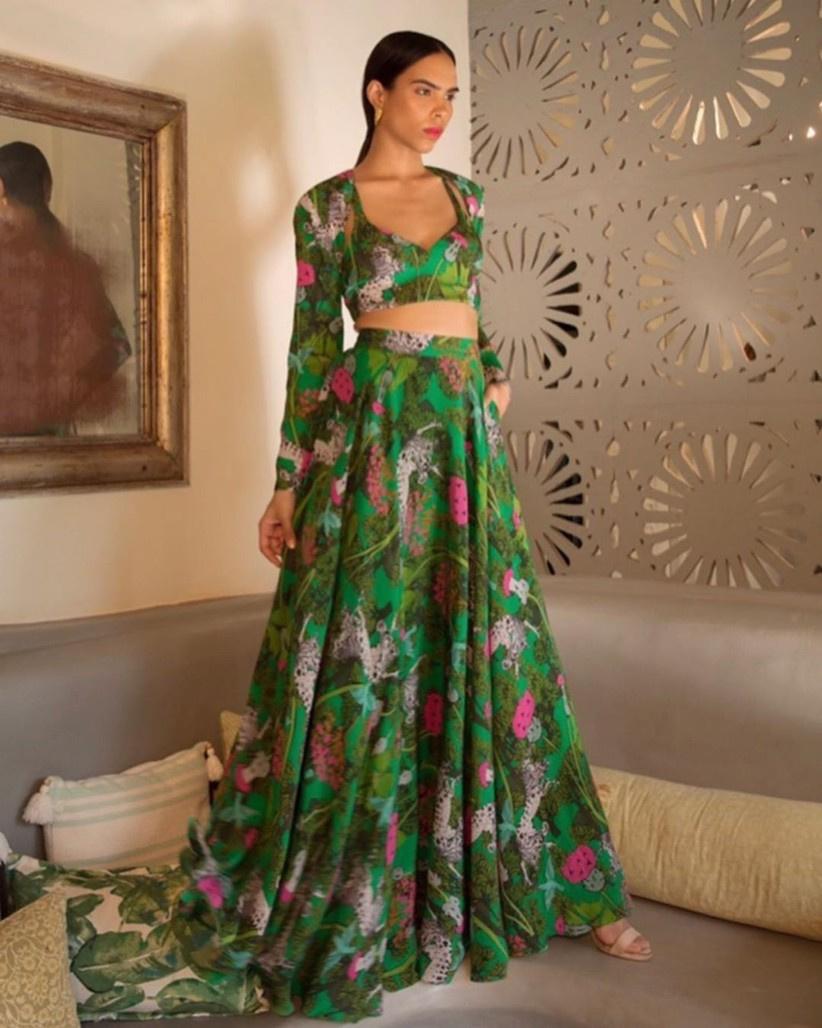 Image Courtesy: Masaba Gupta
This lehenga is exclusively for bridesmaids who're looking to make an edgy statement at their BFF's wedding. While the prints are detailed, the out-of-the-box colour combination is a real stunner and blends well with the whole mood of the outfit. The best part? You can also flaunt this outfit at the cocktail ceremony also! This lehenga starts at ₹20,000.
Saree-inspired new lehenga dress with price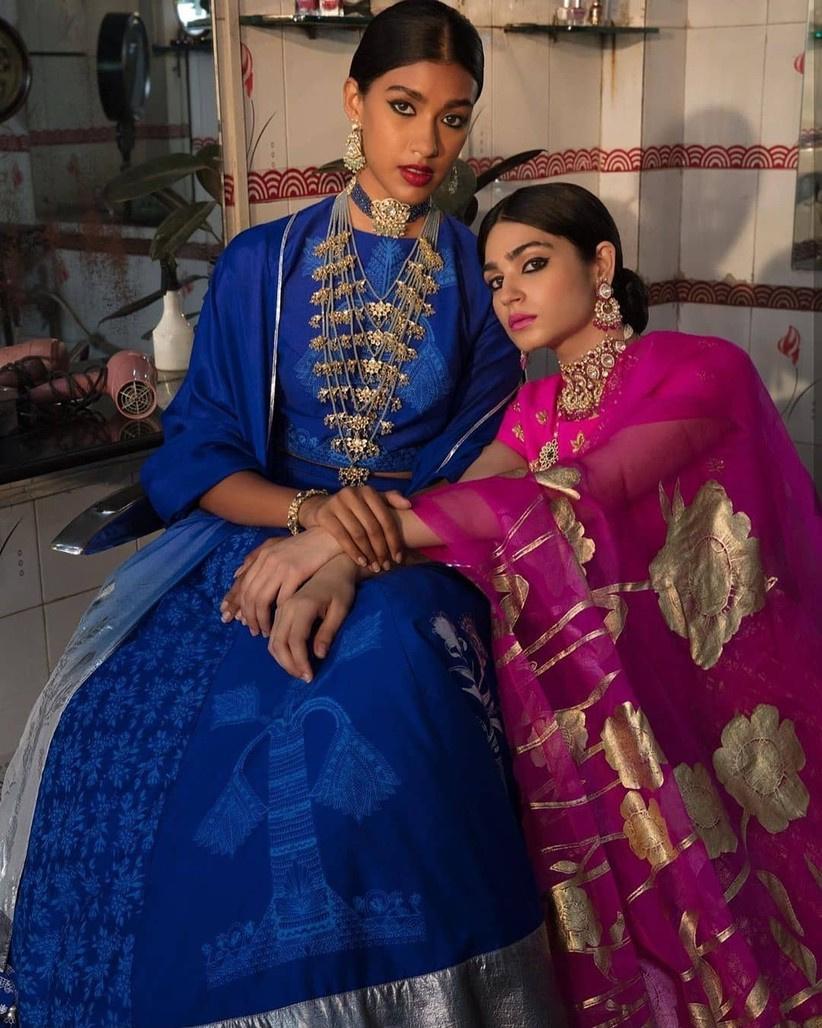 Image Courtesy: Masaba Gupta
This stunning piece, takes inspiration from saree fabrics and prints. When you look at it on the whole, it really does resemble the regality of a saree - this is truly the best of both worlds wrapped into one gorgeous lehenga. When it comes to styling this outfit, go truly desi and look like a total diva! This outfit starts at ₹35,000.
Sequin work new lehenga dress with price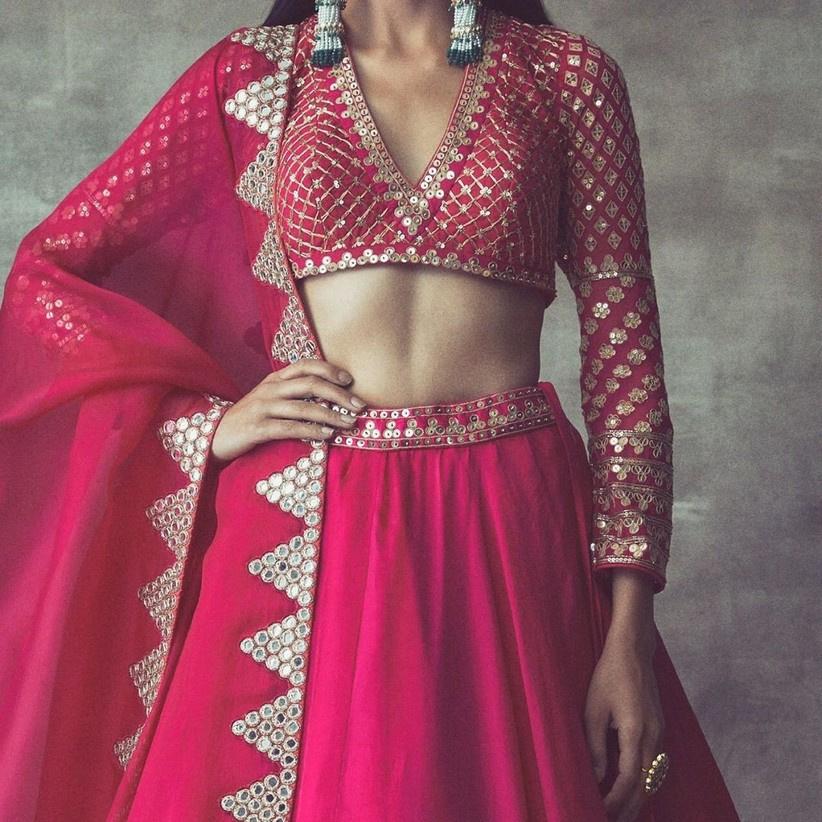 Ready for your #OOTD? This red lehenga with extensive silver sequin work all over it is every fashionista's dream. From the V-neck to the full sleeves, there's an iconic old-world charm to this dress that differentiates it from the rest of the clutter. We recommend keeping the styling to a minimum, since the look of this lehenga has a weight of its own.
This outfit starts at ₹49,500.
Now that you've gone through this list of new lehenga dress trends and are also aware of the price they come at, it's time to do some shopping. After this, it'll be a cakewalk, since you'll already know what you're going to get in the budget you've decided.
Looking for gorgeous lehengas? Get in touch with our designers right away!