Hired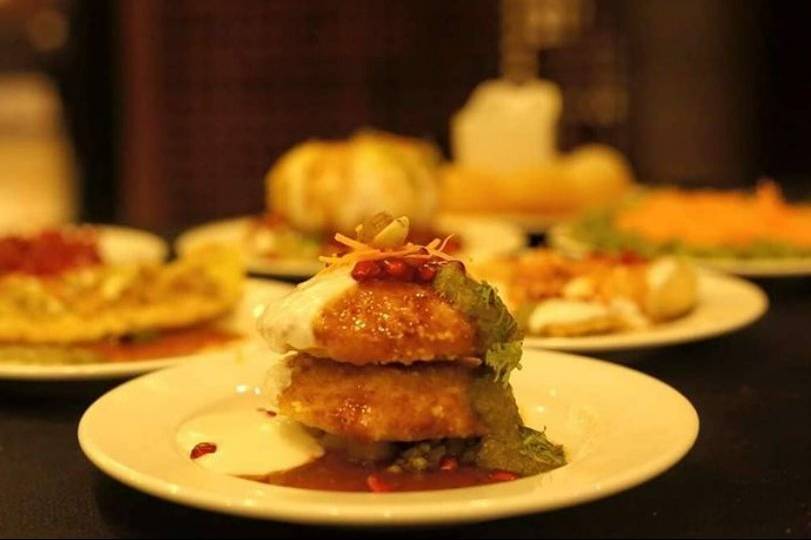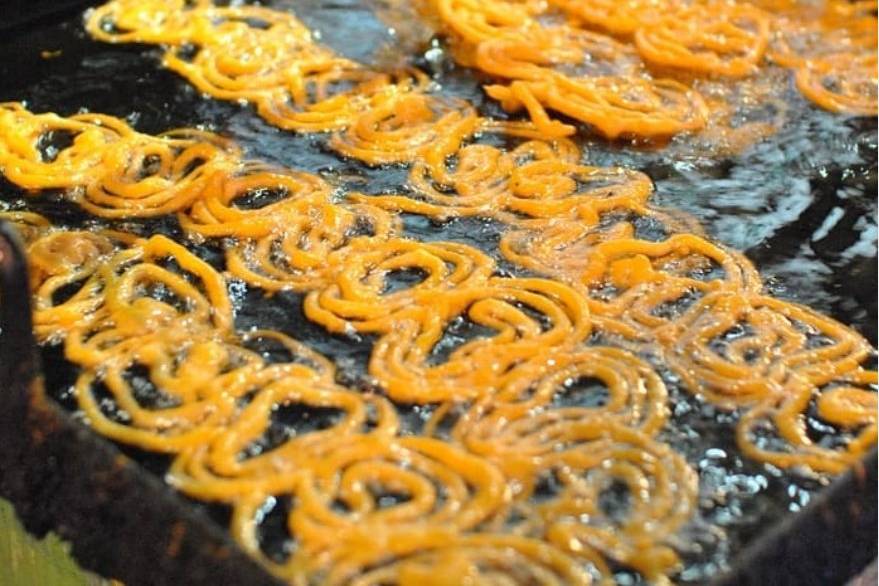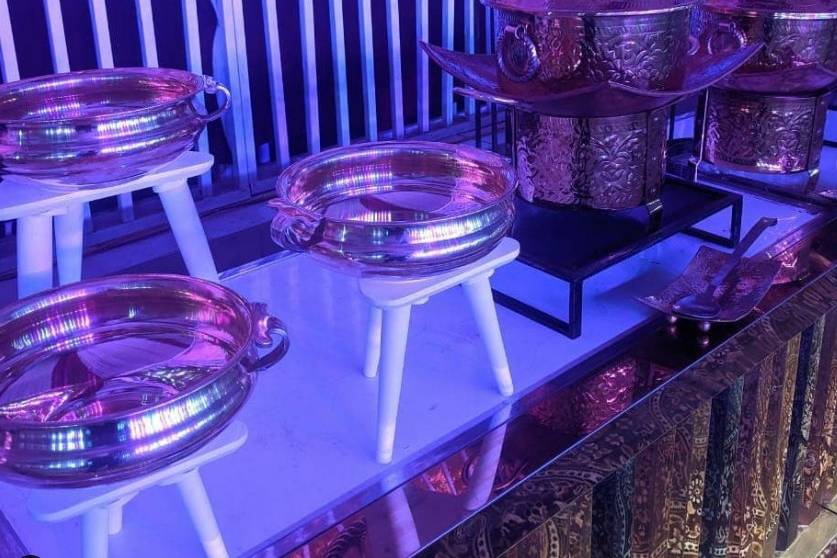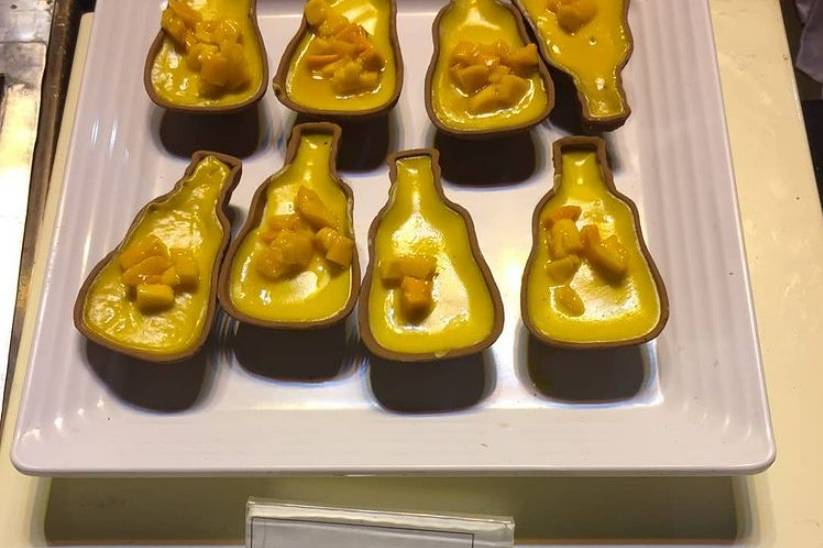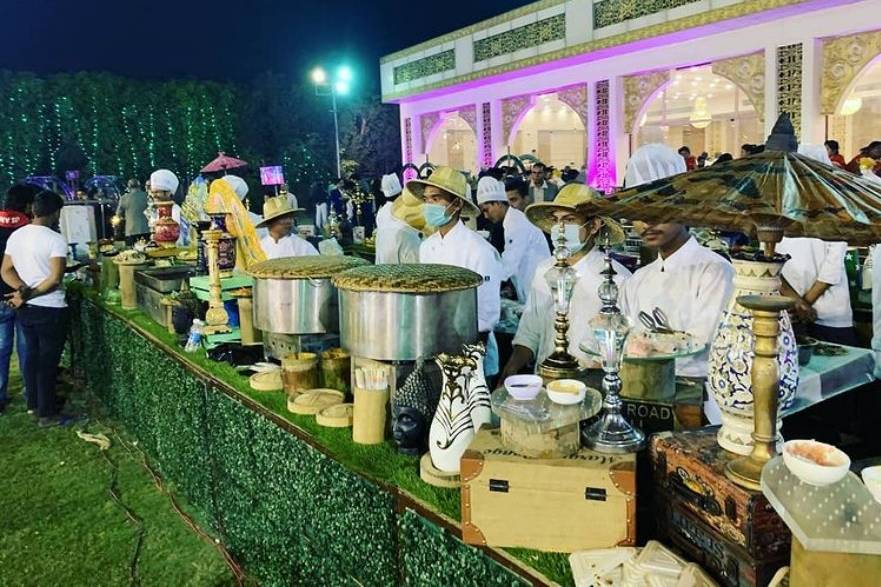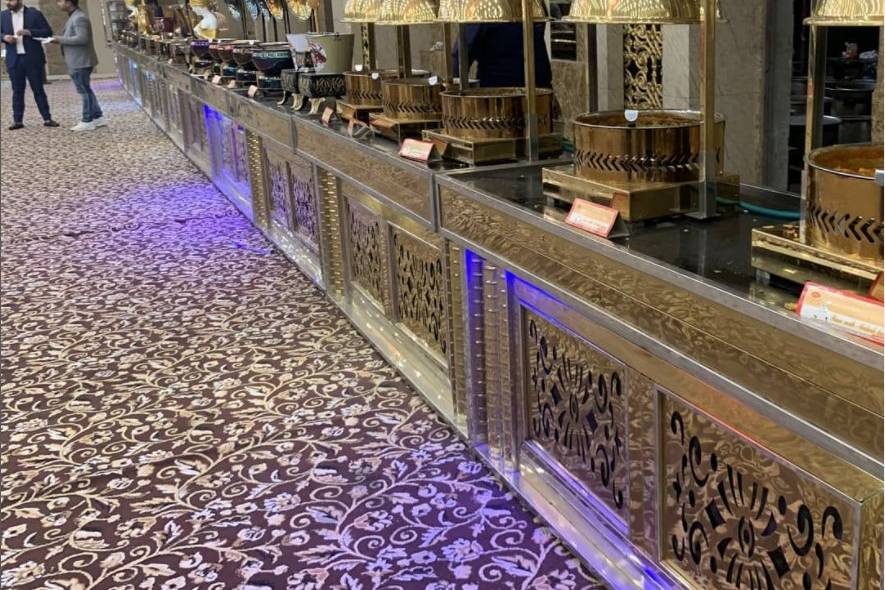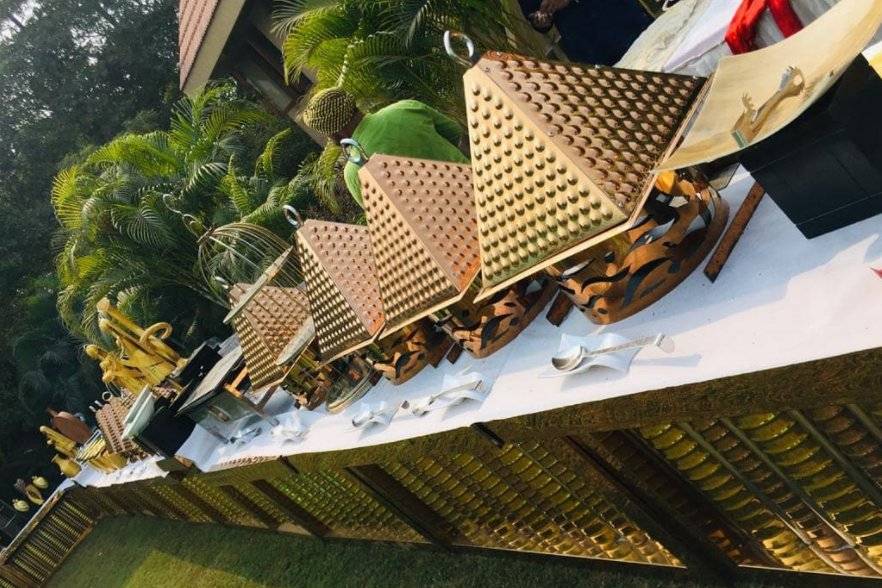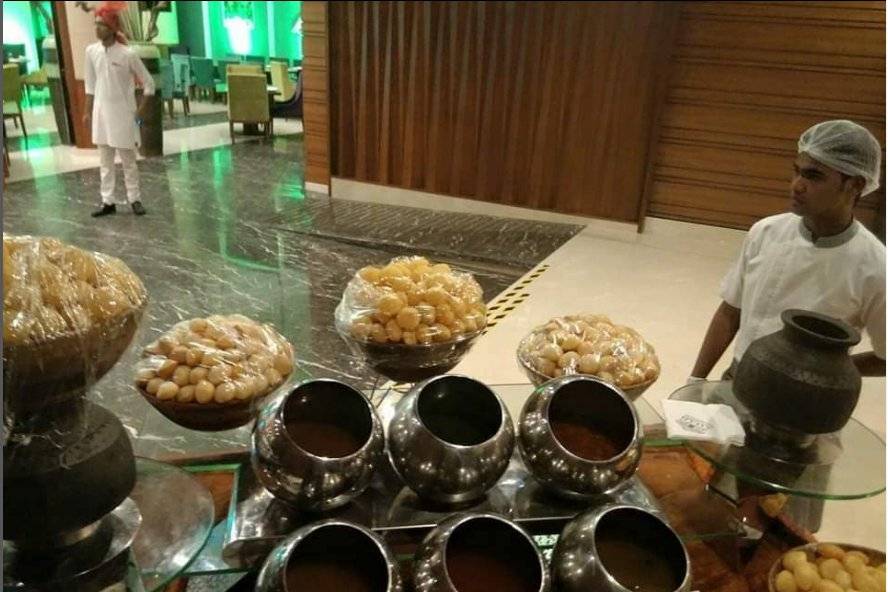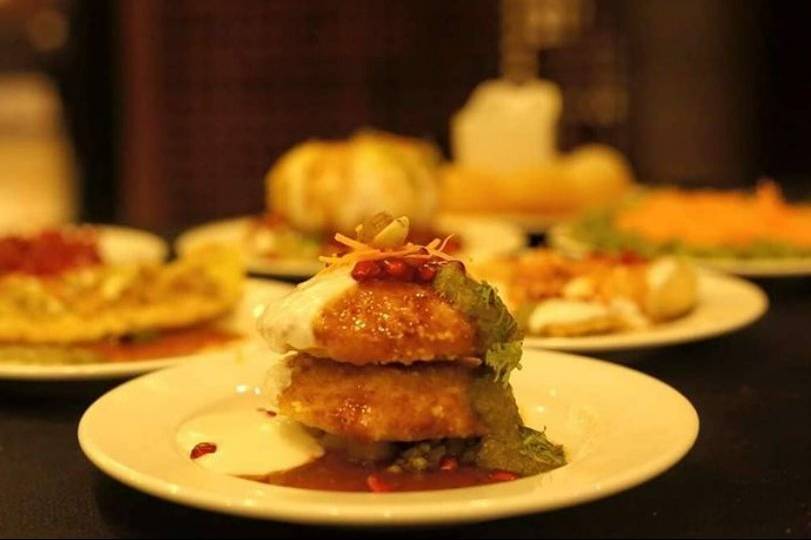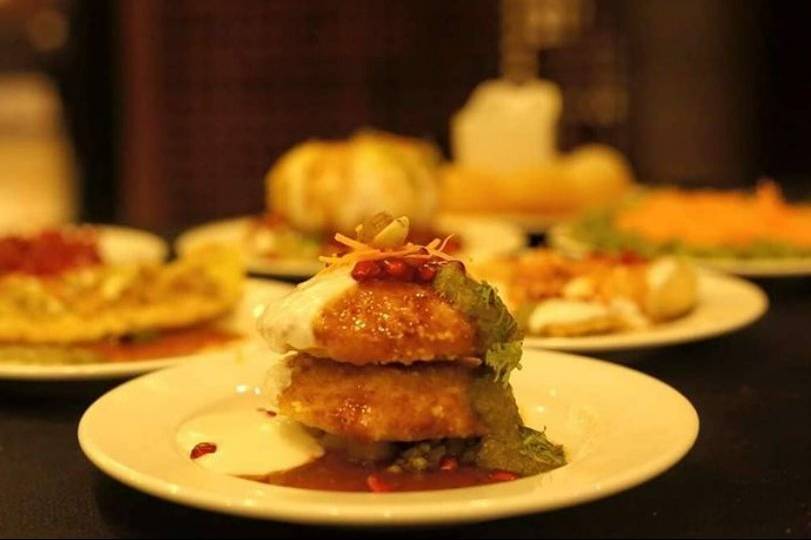 About
Ramnath Mukesh Kumar Caterers,Delhi-6 Ramnath Mukesh Kumar Caterers,Delhi-6 Ramnath Mukesh Kumar Caterers,Delhi-6 Ramnath Mukesh Kumar Caterers,Delhi-6
Ramnath Mukesh Kumar Caterers,Delhi-6 Ramnath Mukesh Kumar Caterers,Delhi-6 Ramnath Mukesh Kumar Caterers,Delhi-6 Ramnath Mukesh Kumar Caterers,Delhi-6
Ramnath Mukesh Kumar Caterers,Delhi-6 Ramnath Mukesh Kumar Caterers,Delhi-6 Ramnath Mukesh Kumar Caterers,Delhi-6 Ramnath Mukesh Kumar Caterers,Delhi-6
Ramnath Mukesh Kumar Caterers,Delhi-6 Ramnath Mukesh Kumar Caterers,Delhi-6 Ramnath Mukesh Kumar Caterers,Delhi-6 Ramnath Mukesh Kumar Caterers,Delhi-6
Ramnath Mukesh Kumar Caterers,Delhi-6 Ramnath Mukesh Kumar Caterers,Delhi-6 Ramnath Mukesh Kumar Caterers,Delhi-6 Ramnath Mukesh Kumar Caterers,Delhi-6
Ramnath Mukesh Kumar Caterers,Delhi-6 Ramnath Mukesh Kumar Caterers,Delhi-6 Ramnath Mukesh Kumar Caterers,Delhi-6 Ramnath Mukesh Kumar Caterers,Delhi-6
Ramnath Mukesh Kumar Caterers,Delhi-6 Ramnath Mukesh Kumar Caterers,Delhi-6 Ramnath Mukesh Kumar Caterers,Delhi-6 Ramnath Mukesh Kumar Caterers,Delhi-6
Ramnath Mukesh Kumar Caterers,Delhi-6 Ramnath Mukesh Kumar Caterers,Delhi-6 Ramnath Mukesh Kumar Caterers,Delhi-6 Ramnath Mukesh Kumar Caterers,Delhi-6
Ramnath Mukesh Kumar Caterers,Delhi-6 Ramnath Mukesh Kumar Caterers,Delhi-6 Ramnath Mukesh Kumar Caterers,Delhi-6 Ramnath Mukesh Kumar Caterers,Delhi-6
Ramnath Mukesh Kumar Caterers,Delhi-6 Ramnath Mukesh Kumar Caterers,Delhi-6 Ramnath Mukesh Kumar Caterers,Delhi-6 Ramnath Mukesh Kumar Caterers,Delhi-6
Ramnath Mukesh Kumar Caterers,Delhi-6 Ramnath Mukesh Kumar Caterers,Delhi-6 Ramnath Mukesh Kumar Caterers,Delhi-6 Ramnath Mukesh Kumar Caterers,Delhi-6
Ramnath Mukesh Kumar Caterers,Delhi-6 Ramnath Mukesh Kumar Caterers,Delhi-6 Ramnath Mukesh Kumar Caterers,Delhi-6 Ramnath Mukesh Kumar Caterers,Delhi-6
Ramnath Mukesh Kumar Caterers,Delhi-6 Ramnath Mukesh Kumar Caterers,Delhi-6 Ramnath Mukesh Kumar Caterers,Delhi-6 Ramnath Mukesh Kumar Caterers,Delhi-6
Ramnath Mukesh Kumar Caterers,Delhi-6 Ramnath Mukesh Kumar Caterers,Delhi-6 Ramnath Mukesh Kumar Caterers,Delhi-6 Ramnath Mukesh Kumar Caterers,Delhi-6
Ramnath Mukesh Kumar Caterers,Delhi-6 Ramnath Mukesh Kumar Caterers,Delhi-6 Ramnath Mukesh Kumar Caterers,Delhi-6 Ramnath Mukesh Kumar Caterers,Delhi-6
Ramnath Mukesh Kumar Caterers,Delhi-6 Ramnath Mukesh Kumar Caterers,Delhi-6 Ramnath Mukesh Kumar Caterers,Delhi-6 Ramnath Mukesh Kumar Caterers,Delhi-6
Ramnath Mukesh Kumar Caterers,Delhi-6 Ramnath Mukesh Kumar Caterers,Delhi-6 Ramnath Mukesh Kumar Caterers,Delhi-6 Ramnath Mukesh Kumar Caterers,Delhi-6
Ramnath Mukesh Kumar Caterers,Delhi-6 Ramnath Mukesh Kumar Caterers,Delhi-6 Ramnath Mukesh Kumar Caterers,Delhi-6 Ramnath Mukesh Kumar Caterers,Delhi-6
Ramnath Mukesh Kumar Caterers,Delhi-6 Ramnath Mukesh Kumar Caterers,Delhi-6 Ramnath Mukesh Kumar Caterers,Delhi-6 Ramnath Mukesh Kumar Caterers,Delhi-6
Ramnath Mukesh Kumar Caterers,Delhi-6 Ramnath Mukesh Kumar Caterers,Delhi-6 Ramnath Mukesh Kumar Caterers,Delhi-6 Ramnath Mukesh Kumar Caterers,Delhi-6
Ramnath Mukesh Kumar Caterers,Delhi-6 Ramnath Mukesh Kumar Caterers,Delhi-6 Ramnath Mukesh Kumar Caterers,Delhi-6 Ramnath Mukesh Kumar Caterers,Delhi-6
Ramnath Mukesh Kumar Caterers,Delhi-6 Ramnath Mukesh Kumar Caterers,Delhi-6 Ramnath Mukesh Kumar Caterers,Delhi-6 Ramnath Mukesh Kumar Caterers,Delhi-6
Ramnath Mukesh Kumar Caterers,Delhi-6 Ramnath Mukesh Kumar Caterers,Delhi-6 Ramnath Mukesh Kumar Caterers,Delhi-6 Ramnath Mukesh Kumar Caterers,Delhi-6
Ramnath Mukesh Kumar Caterers,Delhi-6 Ramnath Mukesh Kumar Caterers,Delhi-6 Ramnath Mukesh Kumar Caterers,Delhi-6 Ramnath Mukesh Kumar Caterers,Delhi-6
Ramnath Mukesh Kumar Caterers,Delhi-6 Ramnath Mukesh Kumar Caterers,Delhi-6 Ramnath Mukesh Kumar Caterers,Delhi-6 Ramnath Mukesh Kumar Caterers,Delhi-6
Ramnath Mukesh Kumar Caterers,Delhi-6 Ramnath Mukesh Kumar Caterers,Delhi-6 Ramnath Mukesh Kumar Caterers,Delhi-6 Ramnath Mukesh Kumar Caterers,Delhi-6
Ramnath Mukesh Kumar Caterers,Delhi-6 Ramnath Mukesh Kumar Caterers,Delhi-6 Ramnath Mukesh Kumar Caterers,Delhi-6 Ramnath Mukesh Kumar Caterers,Delhi-6
Ramnath Mukesh Kumar Caterers,Delhi-6 Ramnath Mukesh Kumar Caterers,Delhi-6 Ramnath Mukesh Kumar Caterers,Delhi-6 Ramnath Mukesh Kumar Caterers,Delhi-6
Ramnath Mukesh Kumar Caterers,Delhi-6 Ramnath Mukesh Kumar Caterers,Delhi-6 Ramnath Mukesh Kumar Caterers,Delhi-6 Ramnath Mukesh Kumar Caterers,Delhi-6
Ramnath Mukesh Kumar Caterers,Delhi-6 Ramnath Mukesh Kumar Caterers,Delhi-6 Ramnath Mukesh Kumar Caterers,Delhi-6 Ramnath Mukesh Kumar Caterers,Delhi-6
Ramnath Mukesh Kumar Caterers,Delhi-6 Ramnath Mukesh Kumar Caterers,Delhi-6 Ramnath Mukesh Kumar Caterers,Delhi-6 Ramnath Mukesh Kumar Caterers,Delhi-6
Ramnath Mukesh Kumar Caterers,Delhi-6 Ramnath Mukesh Kumar Caterers,Delhi-6 Ramnath Mukesh Kumar Caterers,Delhi-6 Ramnath Mukesh Kumar Caterers,Delhi-6
Ramnath Mukesh Kumar Caterers,Delhi-6 Ramnath Mukesh Kumar Caterers,Delhi-6 Ramnath Mukesh Kumar Caterers,Delhi-6 Ramnath Mukesh Kumar Caterers,Delhi-6
Ramnath Mukesh Kumar Caterers,Delhi-6 Ramnath Mukesh Kumar Caterers,Delhi-6 Ramnath Mukesh Kumar Caterers,Delhi-6 Ramnath Mukesh Kumar Caterers,Delhi-6
Ramnath Mukesh Kumar Caterers,Delhi-6 Ramnath Mukesh Kumar Caterers,Delhi-6 Ramnath Mukesh Kumar Caterers,Delhi-6 Ramnath Mukesh Kumar Caterers,Delhi-6
Ramnath Mukesh Kumar Caterers,Delhi-6 Ramnath Mukesh Kumar Caterers,Delhi-6 Ramnath Mukesh Kumar Caterers,Delhi-6 Ramnath Mukesh Kumar Caterers,Delhi-6
Ramnath Mukesh Kumar Caterers,Delhi-6 Ramnath Mukesh Kumar Caterers,Delhi-6 Ramnath Mukesh Kumar Caterers,Delhi-6 Ramnath Mukesh Kumar Caterers,Delhi-6
Ramnath Mukesh Kumar Caterers,Delhi-6 Ramnath Mukesh Kumar Caterers,Delhi-6 Ramnath Mukesh Kumar Caterers,Delhi-6 Ramnath Mukesh Kumar Caterers,Delhi-6
Ramnath Mukesh Kumar Caterers,Delhi-6 Ramnath Mukesh Kumar Caterers,Delhi-6 Ramnath Mukesh Kumar Caterers,Delhi-6 Ramnath Mukesh Kumar Caterers,Delhi-6
Ramnath Mukesh Kumar Caterers,Delhi-6 Ramnath Mukesh Kumar Caterers,Delhi-6 Ramnath Mukesh Kumar Caterers,Delhi-6 Ramnath Mukesh Kumar Caterers,Delhi-6
Ramnath Mukesh Kumar Caterers,Delhi-6 Ramnath Mukesh Kumar Caterers,Delhi-6 Ramnath Mukesh Kumar Caterers,Delhi-6 Ramnath Mukesh Kumar Caterers,Delhi-6
Ramnath Mukesh Kumar Caterers,Delhi-6 Ramnath Mukesh Kumar Caterers,Delhi-6 Ramnath Mukesh Kumar Caterers,Delhi-6 Ramnath Mukesh Kumar Caterers,Delhi-6
Ramnath Mukesh Kumar Caterers,Delhi-6 Ramnath Mukesh Kumar Caterers,Delhi-6 Ramnath Mukesh Kumar Caterers,Delhi-6 Ramnath Mukesh Kumar Caterers,Delhi-6
Ramnath Mukesh Kumar Caterers,Delhi-6 Ramnath Mukesh Kumar Caterers,Delhi-6 Ramnath Mukesh Kumar Caterers,Delhi-6 Ramnath Mukesh Kumar Caterers,Delhi-6
Ramnath Mukesh Kumar Caterers,Delhi-6 Ramnath Mukesh Kumar Caterers,Delhi-6 Ramnath Mukesh Kumar Caterers,Delhi-6 Ramnath Mukesh Kumar Caterers,Delhi-6
Ramnath Mukesh Kumar Caterers,Delhi-6 Ramnath Mukesh Kumar Caterers,Delhi-6 Ramnath Mukesh Kumar Caterers,Delhi-6 Ramnath Mukesh Kumar Caterers,Delhi-6
Ramnath Mukesh Kumar Caterers,Delhi-6 Ramnath Mukesh Kumar Caterers,Delhi-6 Ramnath Mukesh Kumar Caterers,Delhi-6 Ramnath Mukesh Kumar Caterers,Delhi-6
Ramnath Mukesh Kumar Caterers,Delhi-6 Ramnath Mukesh Kumar Caterers,Delhi-6 Ramnath Mukesh Kumar Caterers,Delhi-6 Ramnath Mukesh Kumar Caterers,Delhi-6
Ramnath Mukesh Kumar Caterers,Delhi-6 Ramnath Mukesh Kumar Caterers,Delhi-6 Ramnath Mukesh Kumar Caterers,Delhi-6 Ramnath Mukesh Kumar Caterers,Delhi-6
Ramnath Mukesh Kumar Caterers,Delhi-6 Ramnath Mukesh Kumar Caterers,Delhi-6 Ramnath Mukesh Kumar Caterers,Delhi-6 Ramnath Mukesh Kumar Caterers,Delhi-6
Ramnath Mukesh Kumar Caterers,Delhi-6 Ramnath Mukesh Kumar Caterers,Delhi-6 Ramnath Mukesh Kumar Caterers,Delhi-6 Ramnath Mukesh Kumar Caterers,Delhi-6
Ramnath Mukesh Kumar Caterers,Delhi-6 Ramnath Mukesh Kumar Caterers,Delhi-6 Ramnath Mukesh Kumar Caterers,Delhi-6 Ramnath Mukesh Kumar Caterers,Delhi-6
Ramnath Mukesh Kumar Caterers,Delhi-6 Ramnath Mukesh Kumar Caterers,Delhi-6 Ramnath Mukesh Kumar Caterers,Delhi-6 Ramnath Mukesh Kumar Caterers,Delhi-6
Ramnath Mukesh Kumar Caterers,Delhi-6 Ramnath Mukesh Kumar Caterers,Delhi-6 Ramnath Mukesh Kumar Caterers,Delhi-6 Ramnath Mukesh Kumar Caterers,Delhi-6
Ramnath Mukesh Kumar Caterers,Delhi-6 Ramnath Mukesh Kumar Caterers,Delhi-6 Ramnath Mukesh Kumar Caterers,Delhi-6 Ramnath Mukesh Kumar Caterers,Delhi-6
Ramnath Mukesh Kumar Caterers,Delhi-6 Ramnath Mukesh Kumar Caterers,Delhi-6 Ramnath Mukesh Kumar Caterers,Delhi-6 Ramnath Mukesh Kumar Caterers,Delhi-6
Ramnath Mukesh Kumar Caterers,Delhi-6 Ramnath Mukesh Kumar Caterers,Delhi-6 Ramnath Mukesh Kumar Caterers,Delhi-6 Ramnath Mukesh Kumar Caterers,Delhi-6
Ramnath Mukesh Kumar Caterers,Delhi-6 Ramnath Mukesh Kumar Caterers,Delhi-6 Ramnath Mukesh Kumar Caterers,Delhi-6 Ramnath Mukesh Kumar Caterers,Delhi-6
Ramnath Mukesh Kumar Caterers,Delhi-6 Ramnath Mukesh Kumar Caterers,Delhi-6 Ramnath Mukesh Kumar Caterers,Delhi-6 Ramnath Mukesh Kumar Caterers,Delhi-6
Ramnath Mukesh Kumar Caterers,Delhi-6 Ramnath Mukesh Kumar Caterers,Delhi-6 Ramnath Mukesh Kumar Caterers,Delhi-6 Ramnath Mukesh Kumar Caterers,Delhi-6
Ramnath Mukesh Kumar Caterers,Delhi-6 Ramnath Mukesh Kumar Caterers,Delhi-6 Ramnath Mukesh Kumar Caterers,Delhi-6 Ramnath Mukesh Kumar Caterers,Delhi-6
Ramnath Mukesh Kumar Caterers,Delhi-6 Ramnath Mukesh Kumar Caterers,Delhi-6 Ramnath Mukesh Kumar Caterers,Delhi-6 Ramnath Mukesh Kumar Caterers,Delhi-6
Ramnath Mukesh Kumar Caterers,Delhi-6 Ramnath Mukesh Kumar Caterers,Delhi-6 Ramnath Mukesh Kumar Caterers,Delhi-6 Ramnath Mukesh Kumar Caterers,Delhi-6
Ramnath Mukesh Kumar Caterers,Delhi-6 Ramnath Mukesh Kumar Caterers,Delhi-6 Ramnath Mukesh Kumar Caterers,Delhi-6 Ramnath Mukesh Kumar Caterers,Delhi-6
Ramnath Mukesh Kumar Caterers,Delhi-6 Ramnath Mukesh Kumar Caterers,Delhi-6 Ramnath Mukesh Kumar Caterers,Delhi-6 Ramnath Mukesh Kumar Caterers,Delhi-6
Ramnath Mukesh Kumar Caterers,Delhi-6 Ramnath Mukesh Kumar Caterers,Delhi-6 Ramnath Mukesh Kumar Caterers,Delhi-6 Ramnath Mukesh Kumar Caterers,Delhi-6
Ramnath Mukesh Kumar Caterers,Delhi-6 Ramnath Mukesh Kumar Caterers,Delhi-6 Ramnath Mukesh Kumar Caterers,Delhi-6 Ramnath Mukesh Kumar Caterers,Delhi-6
Ramnath Mukesh Kumar Caterers,Delhi-6 Ramnath Mukesh Kumar Caterers,Delhi-6 Ramnath Mukesh Kumar Caterers,Delhi-6 Ramnath Mukesh Kumar Caterers,Delhi-6
Ramnath Mukesh Kumar Caterers,Delhi-6 Ramnath Mukesh Kumar Caterers,Delhi-6 Ramnath Mukesh Kumar Caterers,Delhi-6 Ramnath Mukesh Kumar Caterers,Delhi-6
Ramnath Mukesh Kumar Caterers,Delhi-6 Ramnath Mukesh Kumar Caterers,Delhi-6 Ramnath Mukesh Kumar Caterers,Delhi-6 Ramnath Mukesh Kumar Caterers,Delhi-6
Ramnath Mukesh Kumar Caterers,Delhi-6 Ramnath Mukesh Kumar Caterers,Delhi-6 Ramnath Mukesh Kumar Caterers,Delhi-6 Ramnath Mukesh Kumar Caterers,Delhi-6
Ramnath Mukesh Kumar Caterers,Delhi-6 Ramnath Mukesh Kumar Caterers,Delhi-6 Ramnath Mukesh Kumar Caterers,Delhi-6 Ramnath Mukesh Kumar Caterers,Delhi-6
Ramnath Mukesh Kumar Caterers,Delhi-6 Ramnath Mukesh Kumar Caterers,Delhi-6 Ramnath Mukesh Kumar Caterers,Delhi-6 Ramnath Mukesh Kumar Caterers,Delhi-6
Ramnath Mukesh Kumar Caterers,Delhi-6 Ramnath Mukesh Kumar Caterers,Delhi-6 Ramnath Mukesh Kumar Caterers,Delhi-6 Ramnath Mukesh Kumar Caterers,Delhi-6
Ramnath Mukesh Kumar Caterers,Delhi-6 Ramnath Mukesh Kumar Caterers,Delhi-6 Ramnath Mukesh Kumar Caterers,Delhi-6 Ramnath Mukesh Kumar Caterers,Delhi-6
Ramnath Mukesh Kumar Caterers,Delhi-6 Ramnath Mukesh Kumar Caterers,Delhi-6 Ramnath Mukesh Kumar Caterers,Delhi-6 Ramnath Mukesh Kumar Caterers,Delhi-6
Ramnath Mukesh Kumar Caterers,Delhi-6 Ramnath Mukesh Kumar Caterers,Delhi-6 Ramnath Mukesh Kumar Caterers,Delhi-6 Ramnath Mukesh Kumar Caterers,Delhi-6
Ramnath Mukesh Kumar Caterers,Delhi-6 Ramnath Mukesh Kumar Caterers,Delhi-6 Ramnath Mukesh Kumar Caterers,Delhi-6 Ramnath Mukesh Kumar Caterers,Delhi-6
Ramnath Mukesh Kumar Caterers,Delhi-6 Ramnath Mukesh Kumar Caterers,Delhi-6 Ramnath Mukesh Kumar Caterers,Delhi-6 Ramnath Mukesh Kumar Caterers,Delhi-6
Ramnath Mukesh Kumar Caterers,Delhi-6 Ramnath Mukesh Kumar Caterers,Delhi-6 Ramnath Mukesh Kumar Caterers,Delhi-6 Ramnath Mukesh Kumar Caterers,Delhi-6
Ramnath Mukesh Kumar Caterers,Delhi-6 Ramnath Mukesh Kumar Caterers,Delhi-6 Ramnath Mukesh Kumar Caterers,Delhi-6 Ramnath Mukesh Kumar Caterers,Delhi-6
Ramnath Mukesh Kumar Caterers,Delhi-6 Ramnath Mukesh Kumar Caterers,Delhi-6 Ramnath Mukesh Kumar Caterers,Delhi-6 Ramnath Mukesh Kumar Caterers,Delhi-6
Ramnath Mukesh Kumar Caterers,Delhi-6 Ramnath Mukesh Kumar Caterers,Delhi-6 Ramnath Mukesh Kumar Caterers,Delhi-6 Ramnath Mukesh Kumar Caterers,Delhi-6
Ramnath Mukesh Kumar Caterers,Delhi-6 Ramnath Mukesh Kumar Caterers,Delhi-6 Ramnath Mukesh Kumar Caterers,Delhi-6 Ramnath Mukesh Kumar Caterers,Delhi-6
Ramnath Mukesh Kumar Caterers,Delhi-6 Ramnath Mukesh Kumar Caterers,Delhi-6 Ramnath Mukesh Kumar Caterers,Delhi-6 Ramnath Mukesh Kumar Caterers,Delhi-6
Ramnath Mukesh Kumar Caterers,Delhi-6 Ramnath Mukesh Kumar Caterers,Delhi-6 Ramnath Mukesh Kumar Caterers,Delhi-6 Ramnath Mukesh Kumar Caterers,Delhi-6
Ramnath Mukesh Kumar Caterers,Delhi-6 Ramnath Mukesh Kumar Caterers,Delhi-6 Ramnath Mukesh Kumar Caterers,Delhi-6 Ramnath Mukesh Kumar Caterers,Delhi-6
Ramnath Mukesh Kumar Caterers,Delhi-6 Ramnath Mukesh Kumar Caterers,Delhi-6 Ramnath Mukesh Kumar Caterers,Delhi-6 Ramnath Mukesh Kumar Caterers,Delhi-6
Ramnath Mukesh Kumar Caterers,Delhi-6 Ramnath Mukesh Kumar Caterers,Delhi-6 Ramnath Mukesh Kumar Caterers,Delhi-6 Ramnath Mukesh Kumar Caterers,Delhi-6
Ramnath Mukesh Kumar Caterers,Delhi-6 Ramnath Mukesh Kumar Caterers,Delhi-6 Ramnath Mukesh Kumar Caterers,Delhi-6 Ramnath Mukesh Kumar Caterers,Delhi-6
Ramnath Mukesh Kumar Caterers,Delhi-6 Ramnath Mukesh Kumar Caterers,Delhi-6 Ramnath Mukesh Kumar Caterers,Delhi-6 Ramnath Mukesh Kumar Caterers,Delhi-6
Ramnath Mukesh Kumar Caterers,Delhi-6 Ramnath Mukesh Kumar Caterers,Delhi-6 Ramnath Mukesh Kumar Caterers,Delhi-6 Ramnath Mukesh Kumar Caterers,Delhi-6
Ramnath Mukesh Kumar Caterers,Delhi-6 Ramnath Mukesh Kumar Caterers,Delhi-6 Ramnath Mukesh Kumar Caterers,Delhi-6 Ramnath Mukesh Kumar Caterers,Delhi-6
Ramnath Mukesh Kumar Caterers,Delhi-6 Ramnath Mukesh Kumar Caterers,Delhi-6 Ramnath Mukesh Kumar Caterers,Delhi-6 Ramnath Mukesh Kumar Caterers,Delhi-6
Ramnath Mukesh Kumar Caterers,Delhi-6 Ramnath Mukesh Kumar Caterers,Delhi-6 Ramnath Mukesh Kumar Caterers,Delhi-6 Ramnath Mukesh Kumar Caterers,Delhi-6
Ramnath Mukesh Kumar Caterers,Delhi-6 Ramnath Mukesh Kumar Caterers,Delhi-6 Ramnath Mukesh Kumar Caterers,Delhi-6 Ramnath Mukesh Kumar Caterers,Delhi-6
Ramnath Mukesh Kumar Caterers,Delhi-6 Ramnath Mukesh Kumar Caterers,Delhi-6 Ramnath Mukesh Kumar Caterers,Delhi-6 Ramnath Mukesh Kumar Caterers,Delhi-6
Ramnath Mukesh Kumar Caterers,Delhi-6 Ramnath Mukesh Kumar Caterers,Delhi-6 Ramnath Mukesh Kumar Caterers,Delhi-6 Ramnath Mukesh Kumar Caterers,Delhi-6
Ramnath Mukesh Kumar Caterers,Delhi-6 Ramnath Mukesh Kumar Caterers,Delhi-6 Ramnath Mukesh Kumar Caterers,Delhi-6 Ramnath Mukesh Kumar Caterers,Delhi-6
Ramnath Mukesh Kumar Caterers,Delhi-6 Ramnath Mukesh Kumar Caterers,Delhi-6 Ramnath Mukesh Kumar Caterers,Delhi-6 Ramnath Mukesh Kumar Caterers,Delhi-6
Ramnath Mukesh Kumar Caterers,Delhi-6 Ramnath Mukesh Kumar Caterers,Delhi-6 Ramnath Mukesh Kumar Caterers,Delhi-6 Ramnath Mukesh Kumar Caterers,Delhi-6
Ramnath Mukesh Kumar Caterers,Delhi-6 Ramnath Mukesh Kumar Caterers,Delhi-6 Ramnath Mukesh Kumar Caterers,Delhi-6 Ramnath Mukesh Kumar Caterers,Delhi-6
Ramnath Mukesh Kumar Caterers,Delhi-6 Ramnath Mukesh Kumar Caterers,Delhi-6 Ramnath Mukesh Kumar Caterers,Delhi-6 Ramnath Mukesh Kumar Caterers,Delhi-6
Ramnath Mukesh Kumar Caterers,Delhi-6 Ramnath Mukesh Kumar Caterers,Delhi-6 Ramnath Mukesh Kumar Caterers,Delhi-6 Ramnath Mukesh Kumar Caterers,Delhi-6
Ramnath Mukesh Kumar Caterers,Delhi-6 Ramnath Mukesh Kumar Caterers,Delhi-6 Ramnath Mukesh Kumar Caterers,Delhi-6 Ramnath Mukesh Kumar Caterers,Delhi-6
Ramnath Mukesh Kumar Caterers,Delhi-6 Ramnath Mukesh Kumar Caterers,Delhi-6 Ramnath Mukesh Kumar Caterers,Delhi-6 Ramnath Mukesh Kumar Caterers,Delhi-6
Ramnath Mukesh Kumar Caterers,Delhi-6 Ramnath Mukesh Kumar Caterers,Delhi-6 Ramnath Mukesh Kumar Caterers,Delhi-6 Ramnath Mukesh Kumar Caterers,Delhi-6
Ramnath Mukesh Kumar Caterers,Delhi-6 Ramnath Mukesh Kumar Caterers,Delhi-6 Ramnath Mukesh Kumar Caterers,Delhi-6 Ramnath Mukesh Kumar Caterers,Delhi-6
Ramnath Mukesh Kumar Caterers,Delhi-6 Ramnath Mukesh Kumar Caterers,Delhi-6 Ramnath Mukesh Kumar Caterers,Delhi-6 Ramnath Mukesh Kumar Caterers,Delhi-6
Vendors you may like
Check out other vendors that are popular with couples right now
More information
Are you ready to host/provide service to events during COVID19, following the government guidelines?
What all menus & catering options do you have?
North indian/ mughlai
Italian/ european/ continental
Chinese/ thai/ oriental
South indian
Chaat & indian street food
Which forms of payment do you accept?
Cash
Cheque/ DD
UPI
Net banking
What is the % payment/ amount to confirm the booking?
What is the cancellation policy?
Which year did you/your company professionally start your services?
What is the price range of veg menu for 300 PAX? (Typically includes charges for: beverages, food appetizers, main course & dessert items)
Do you have any questions?
Request pricing
Map
Open Map
105, Second Floor, Dariba kalan 110006 Old Delhi - Chandni Chowk&nbsp(Central Delhi)