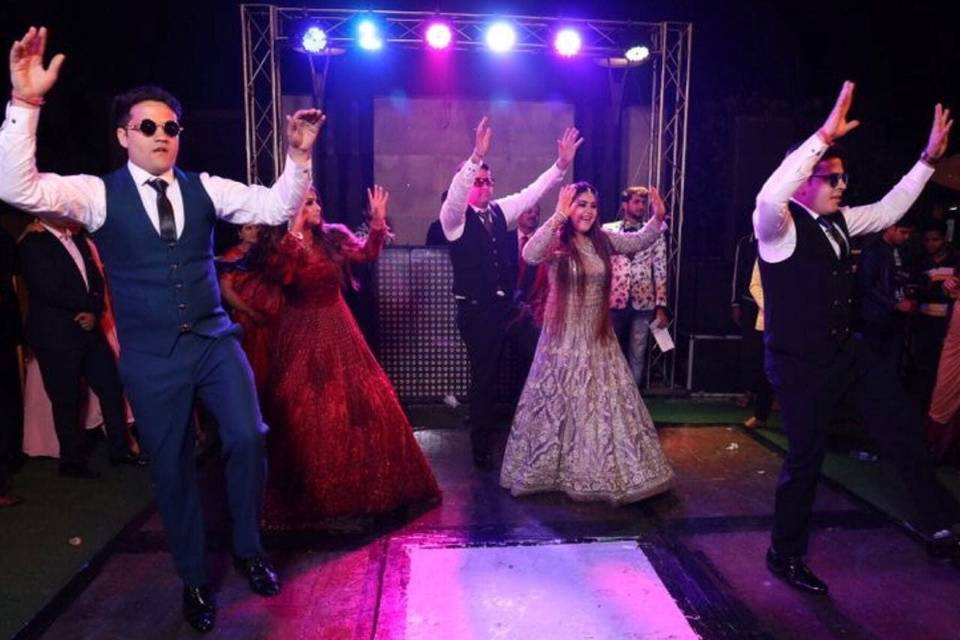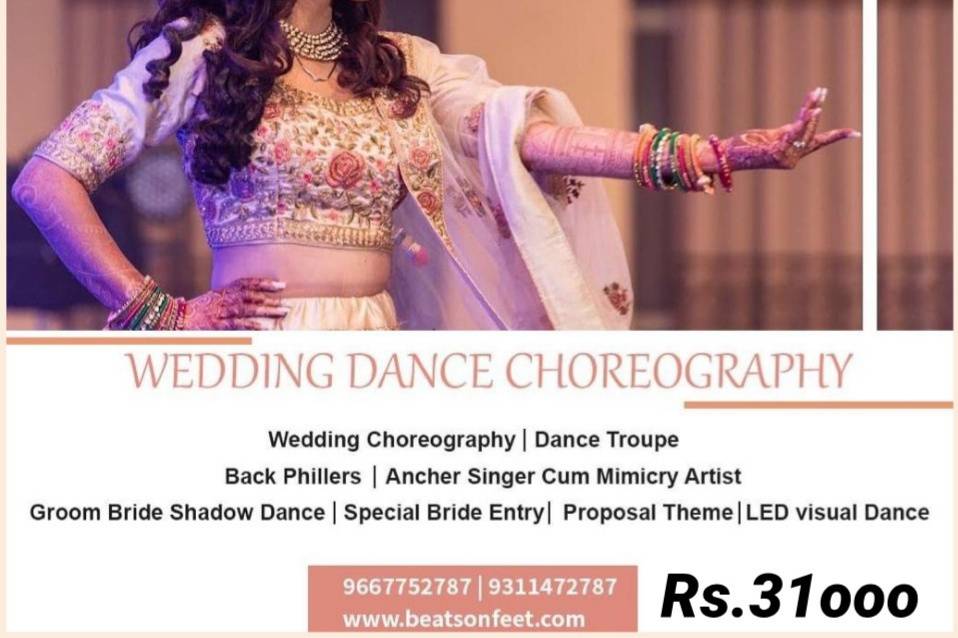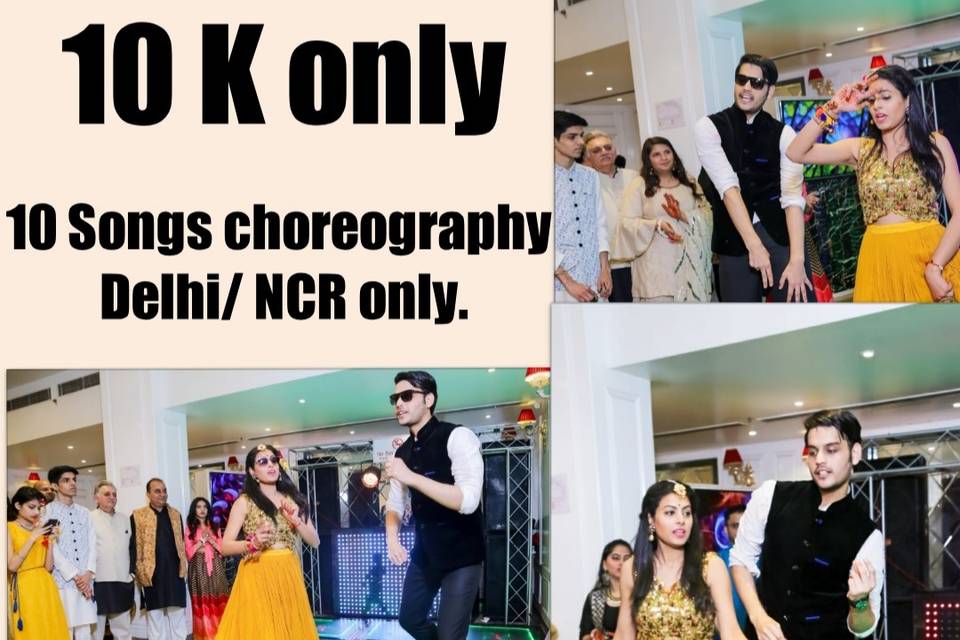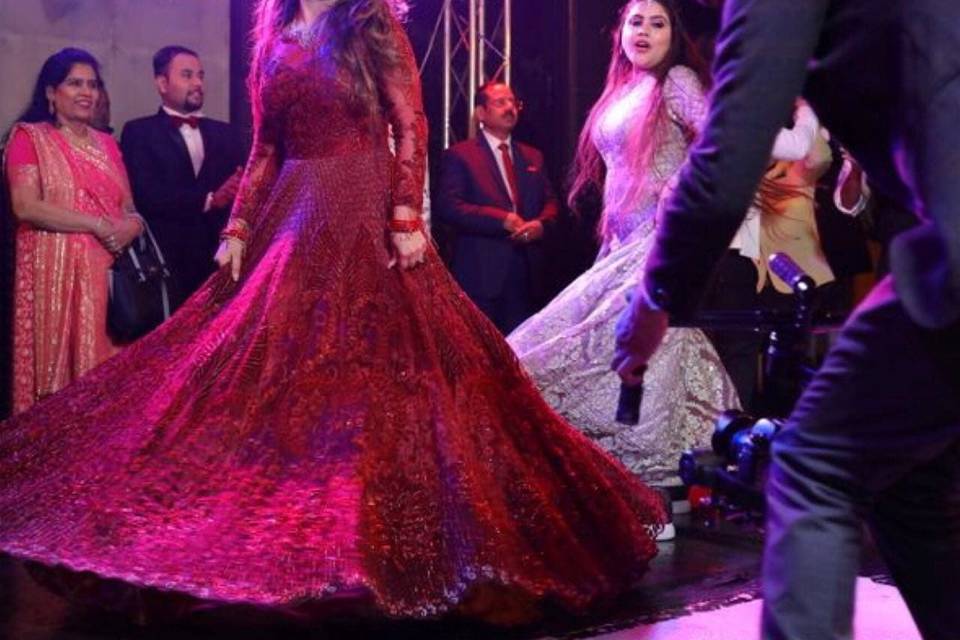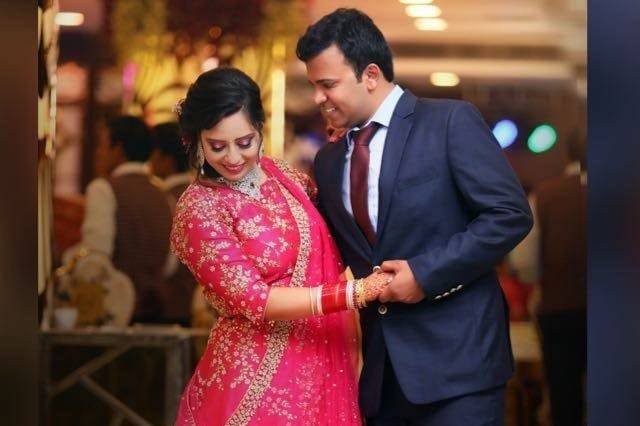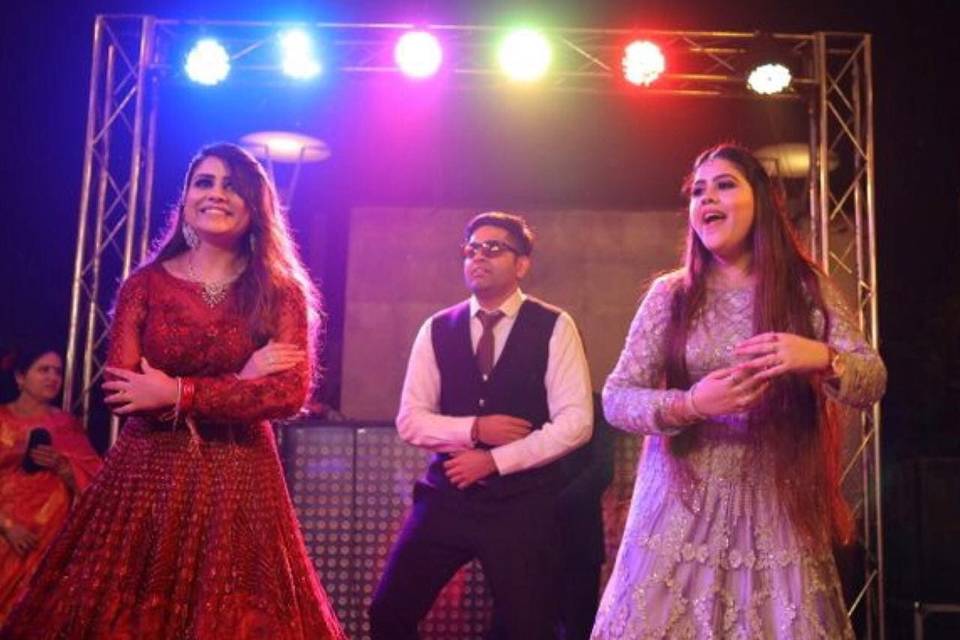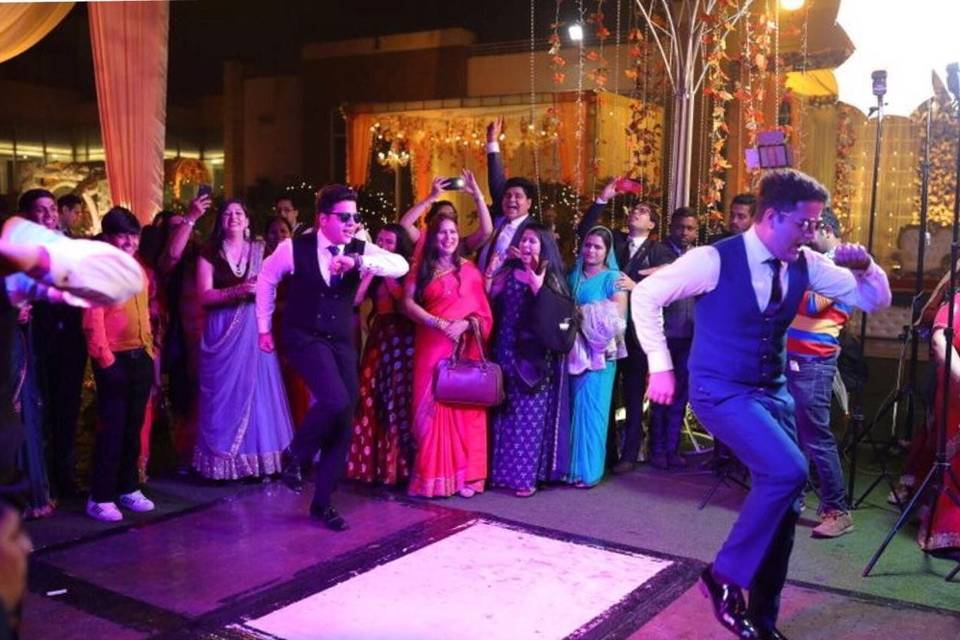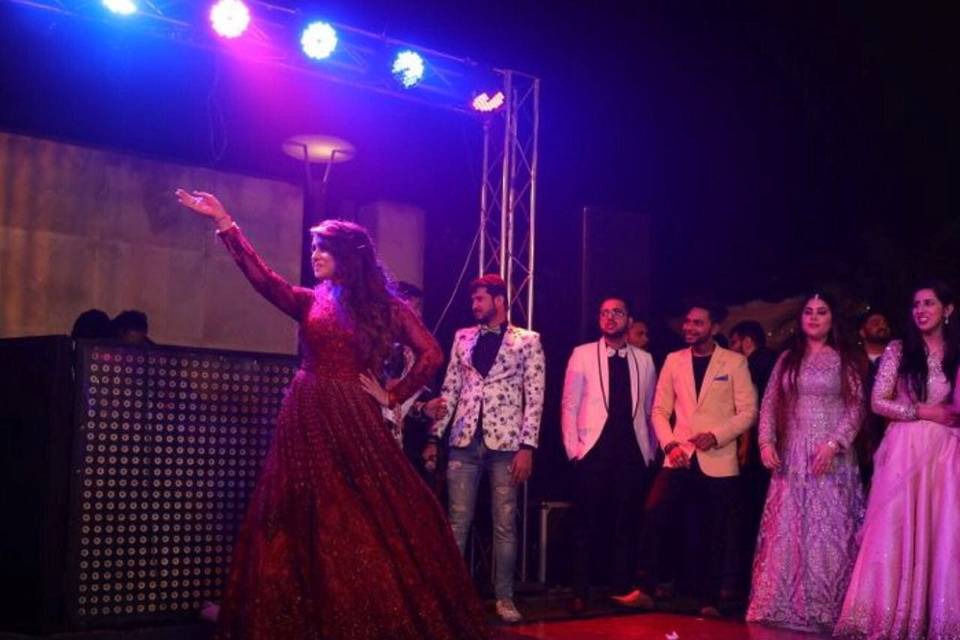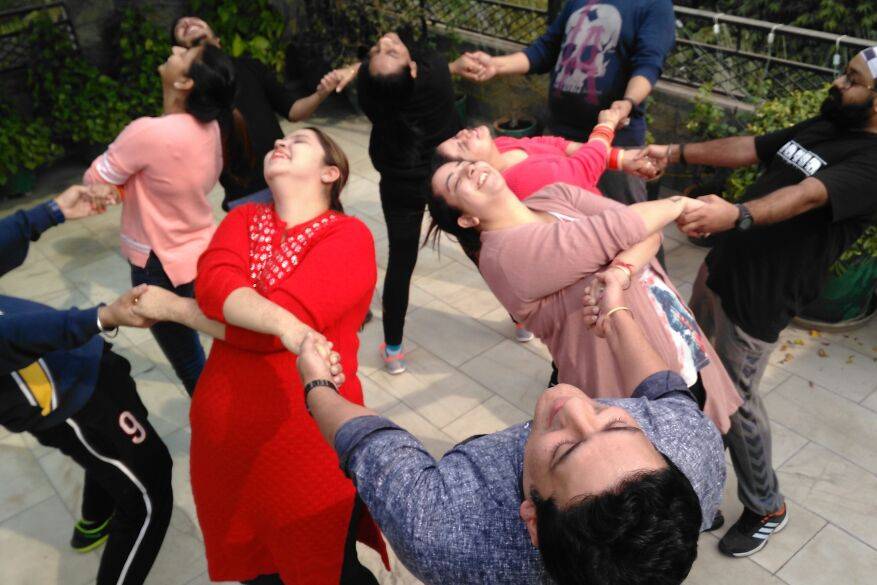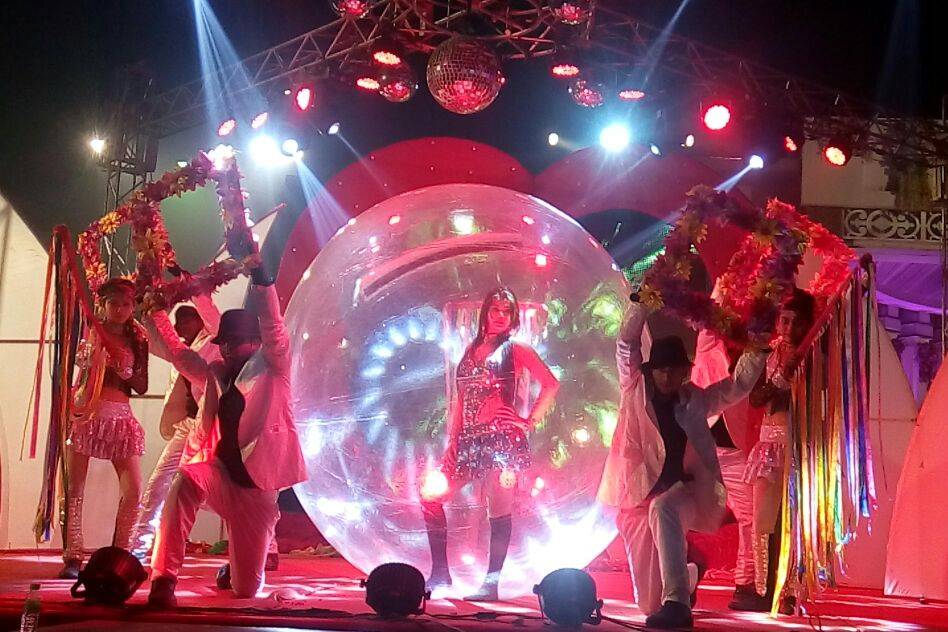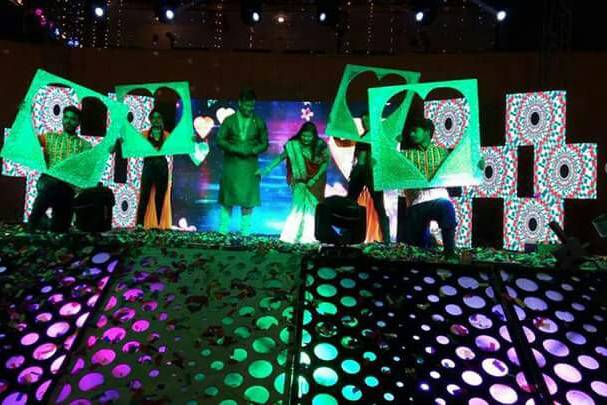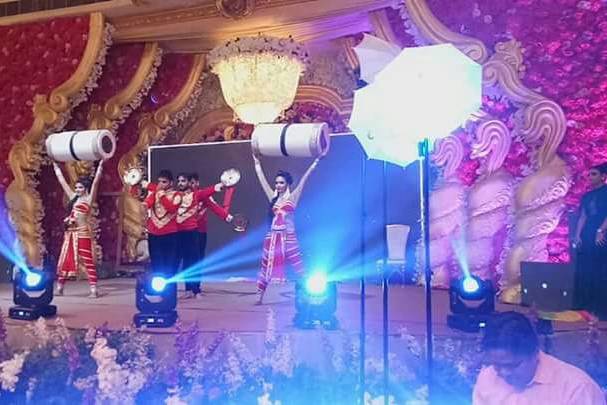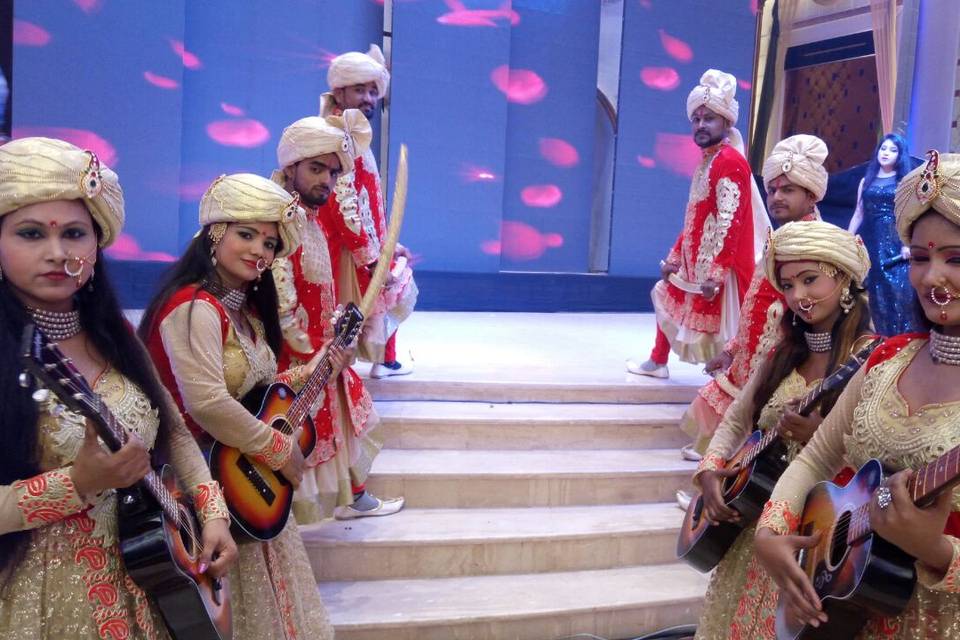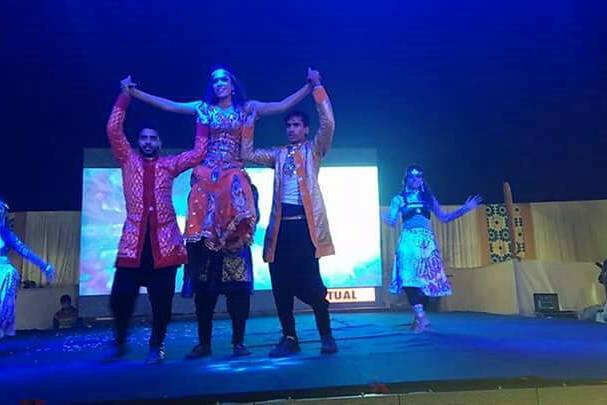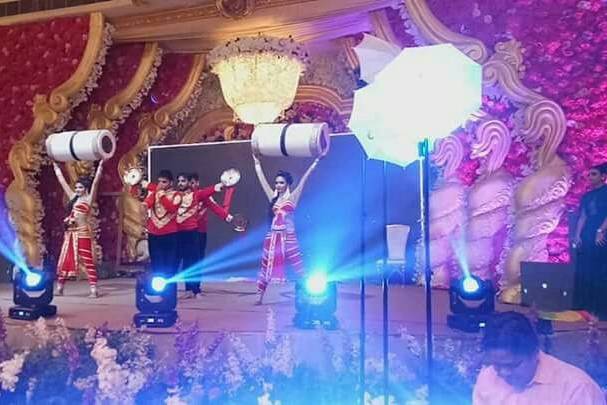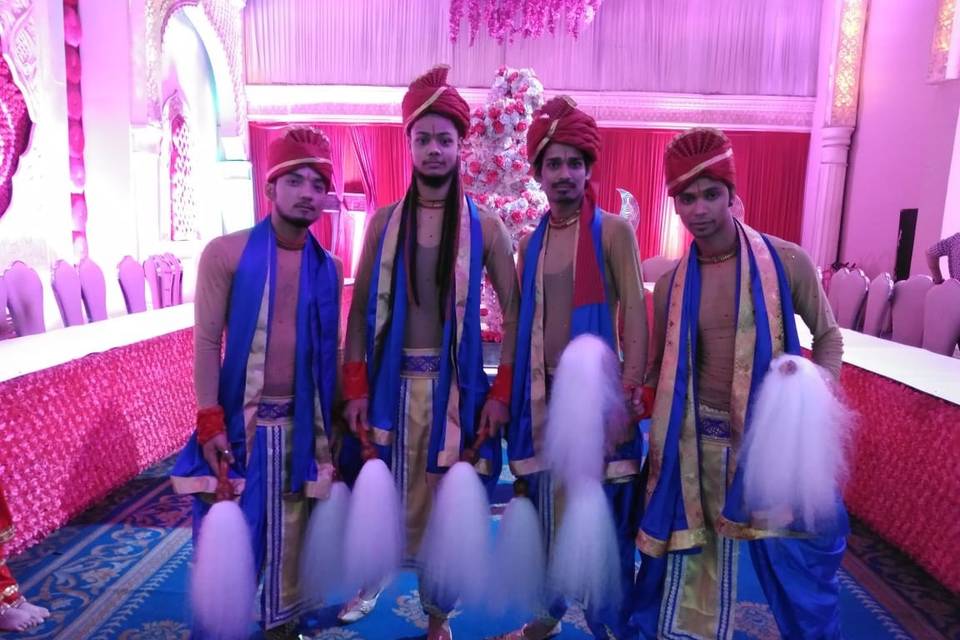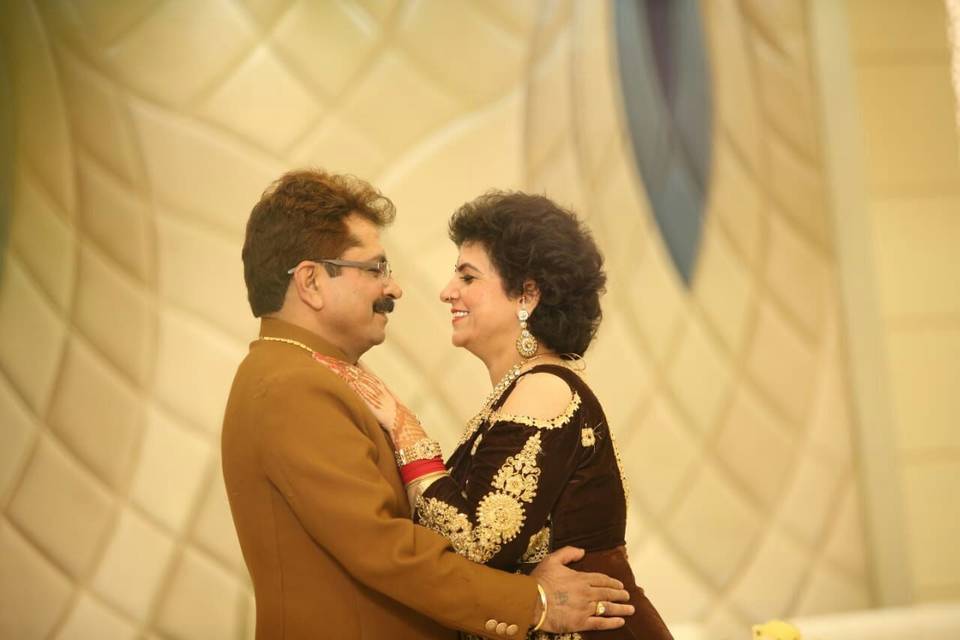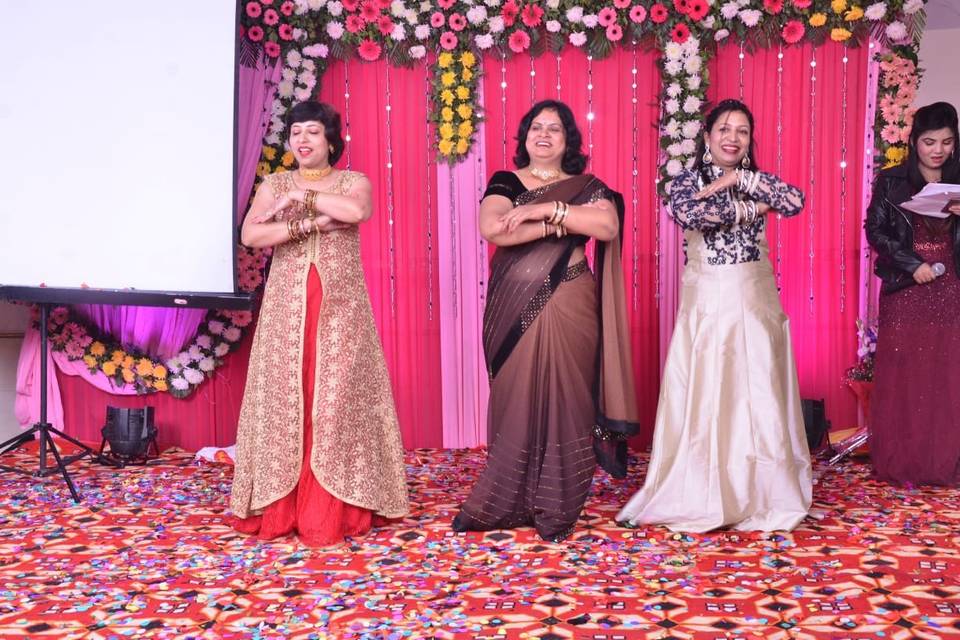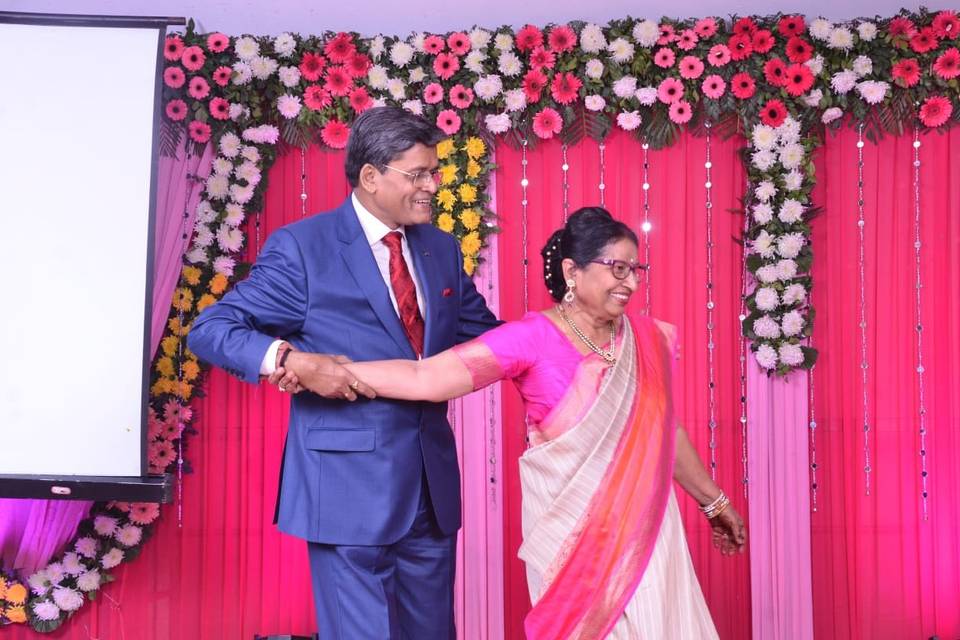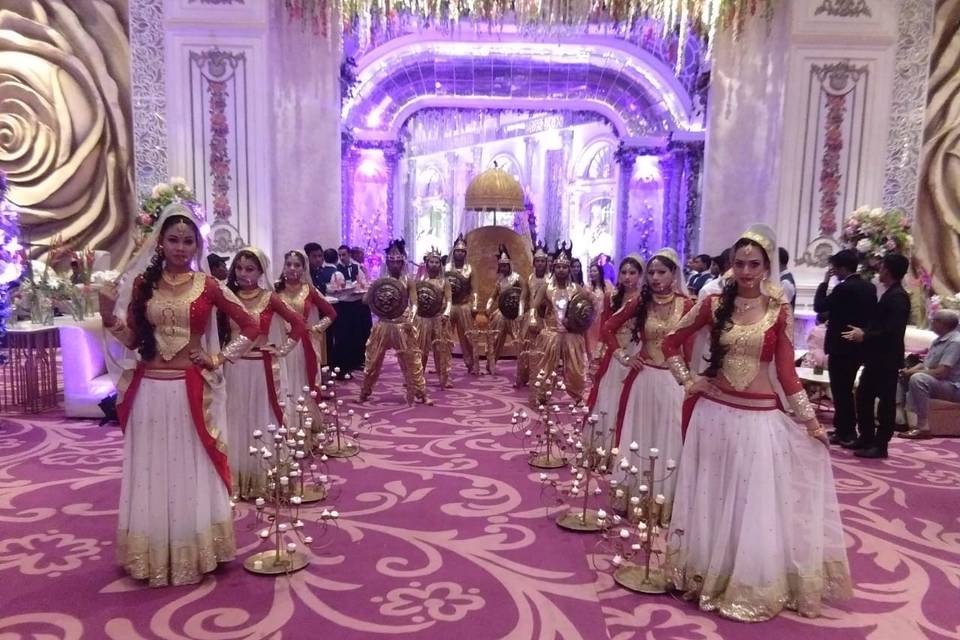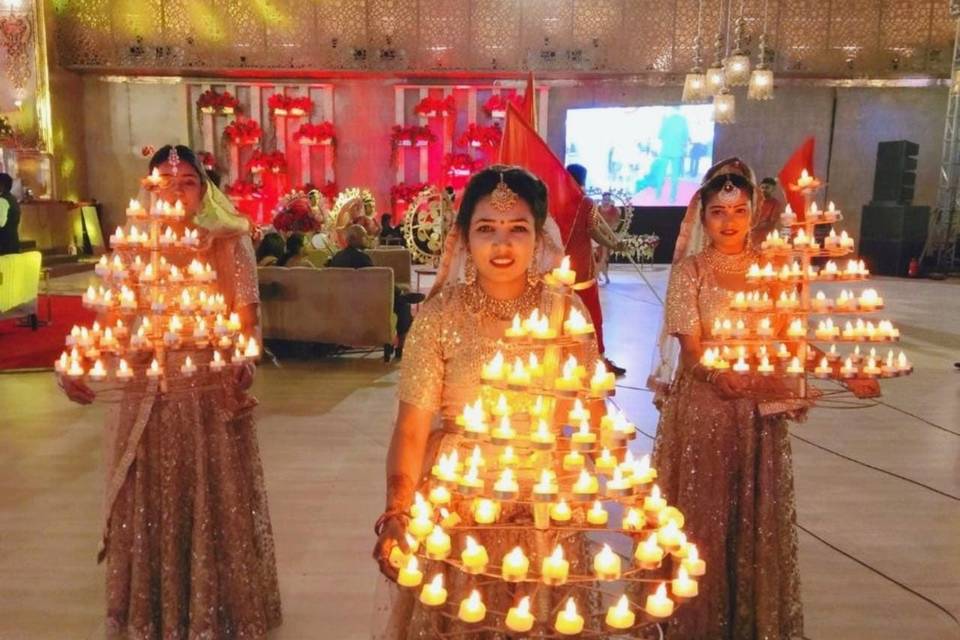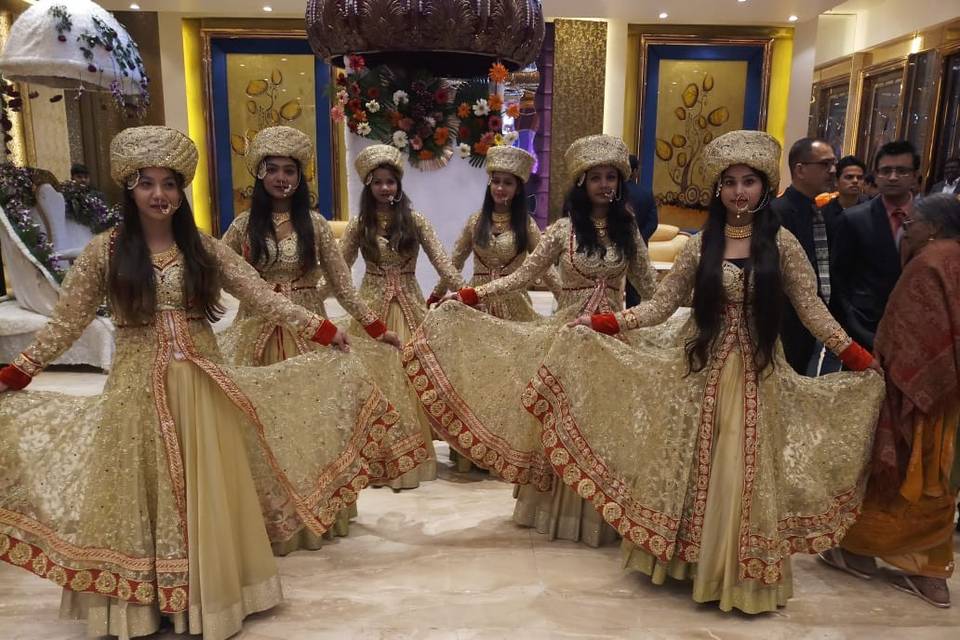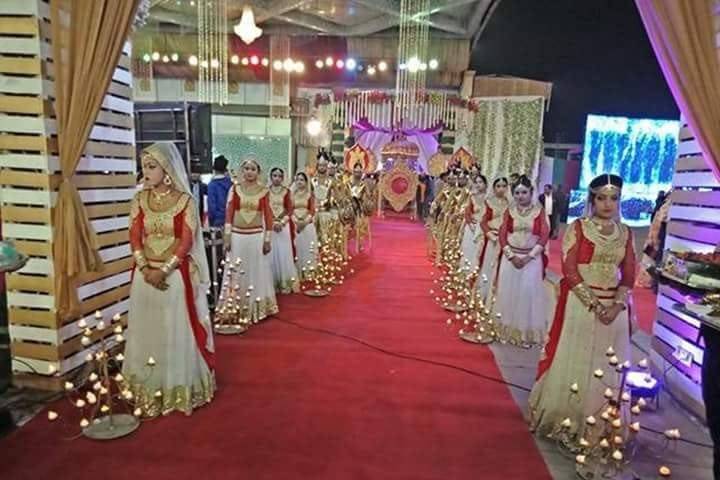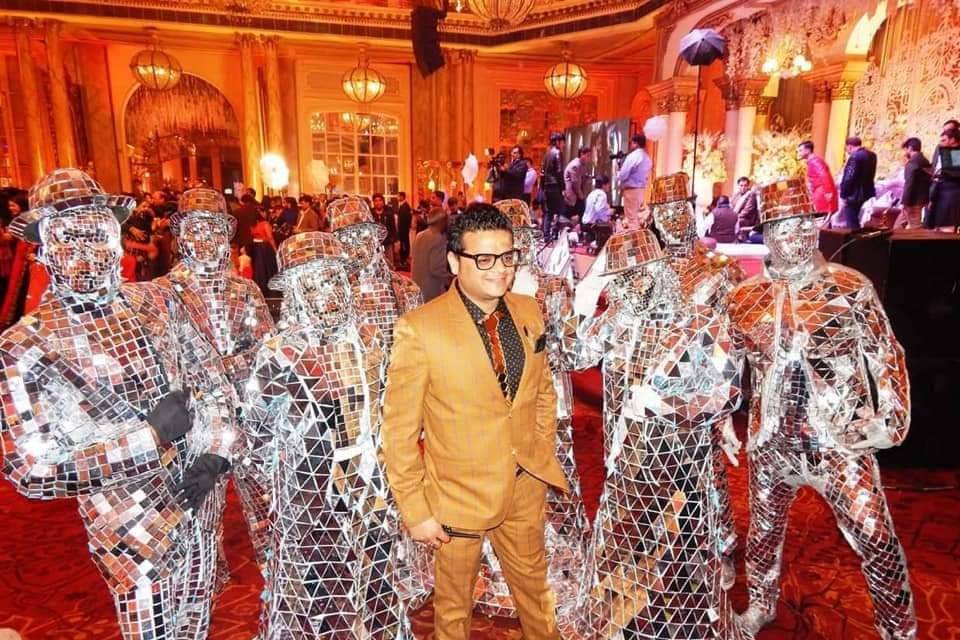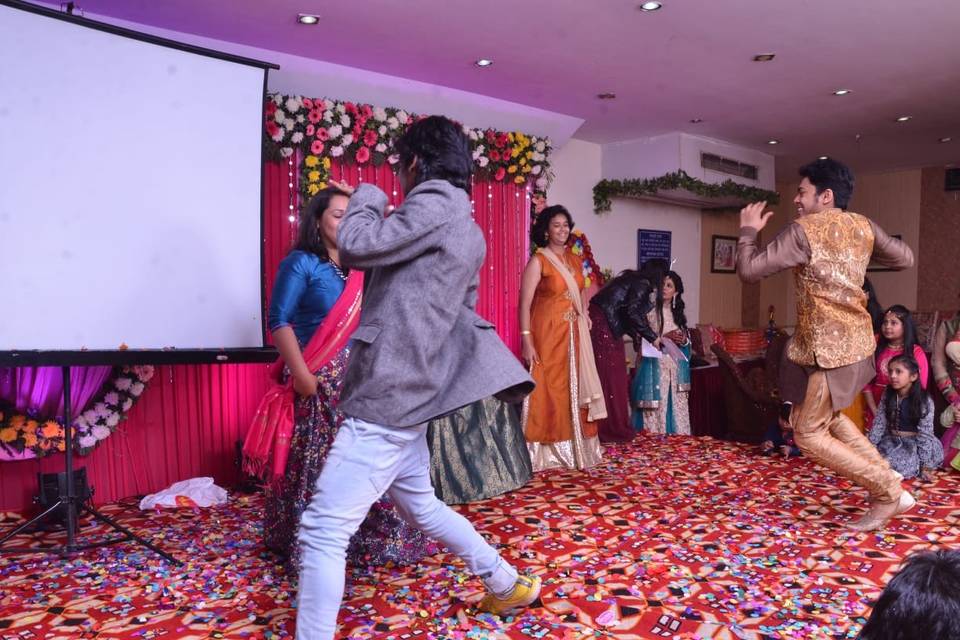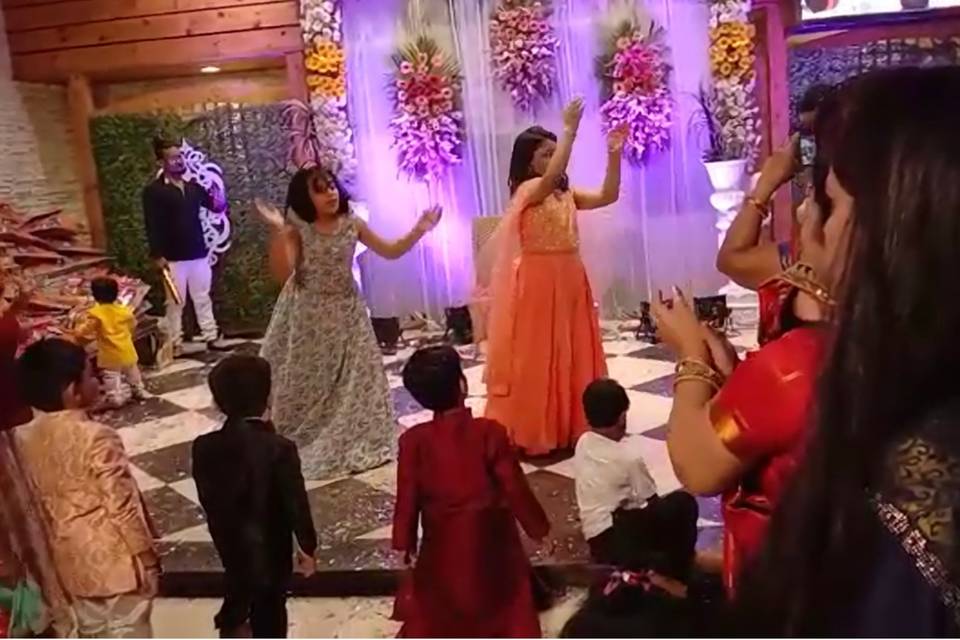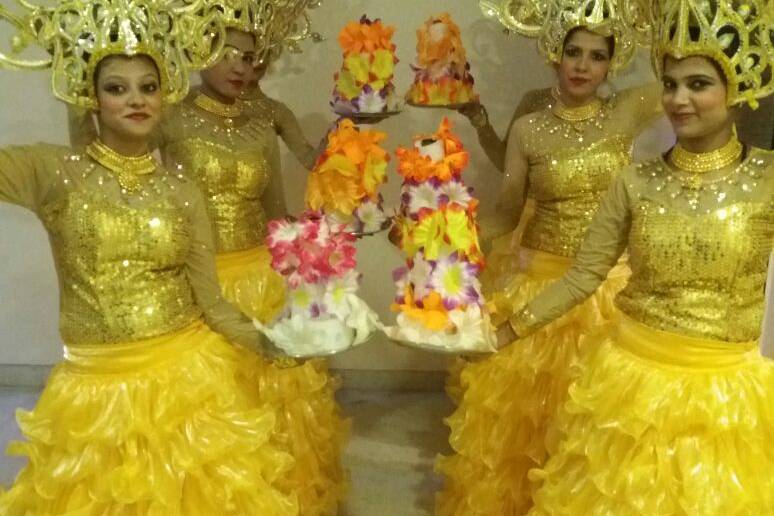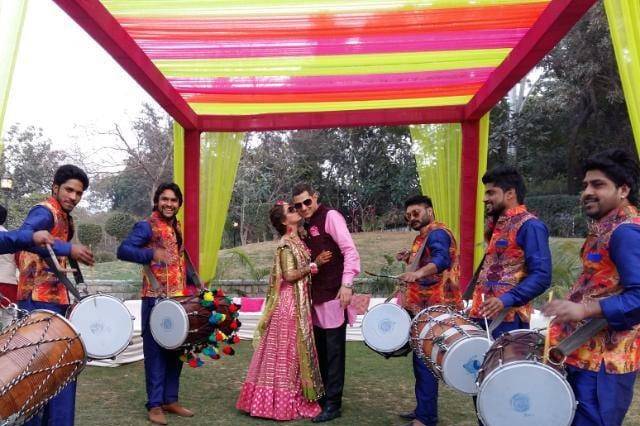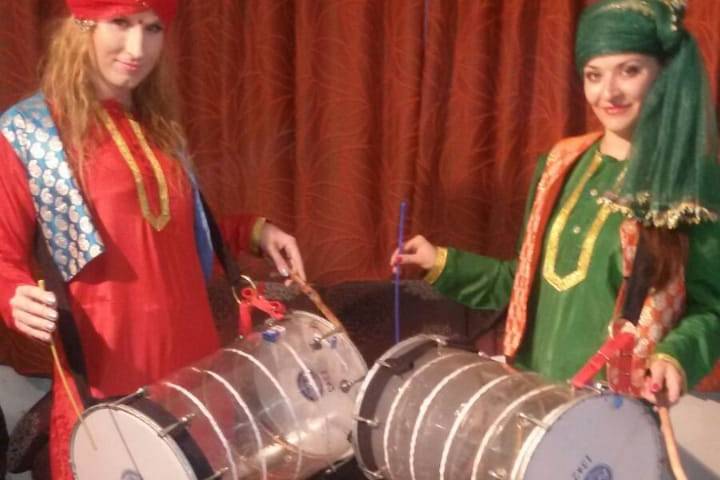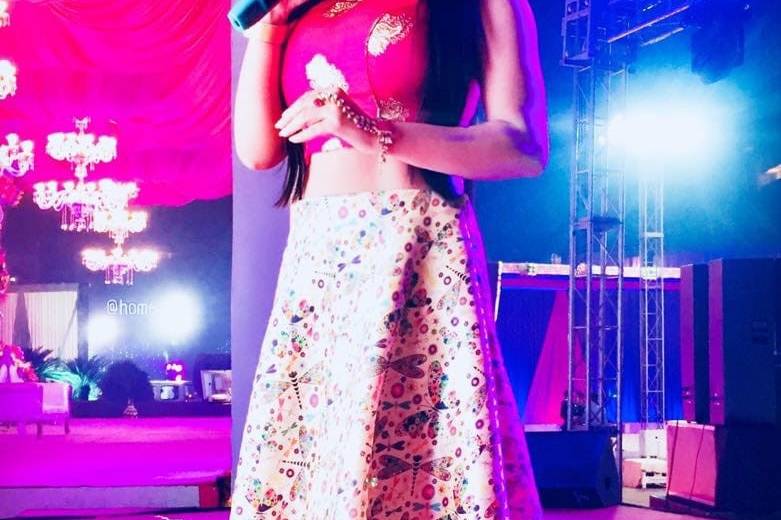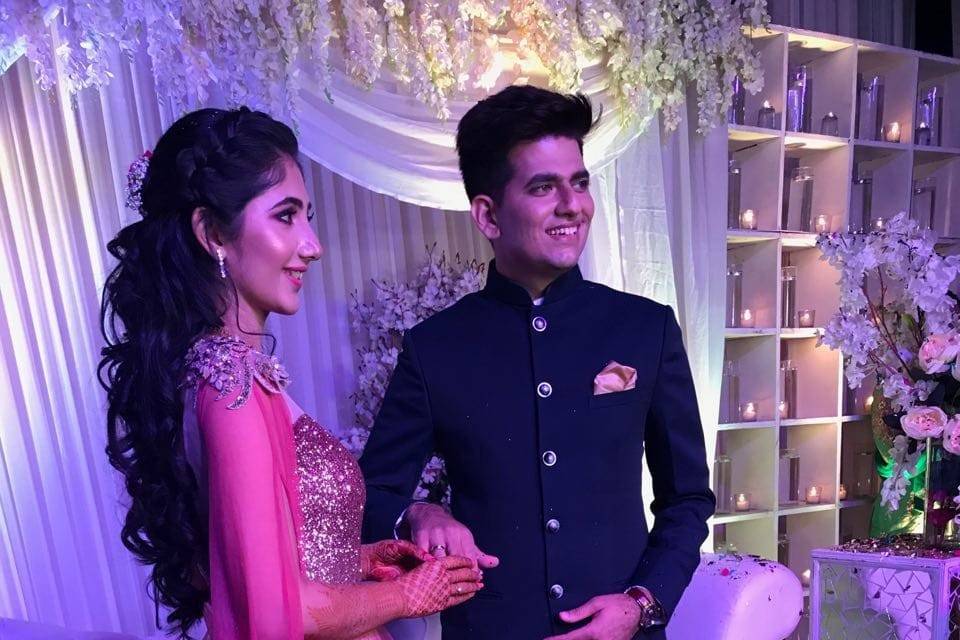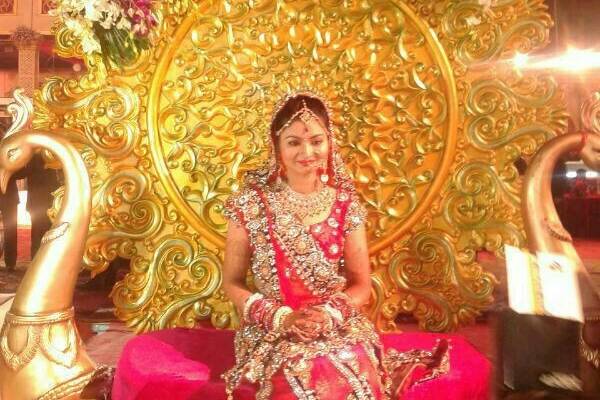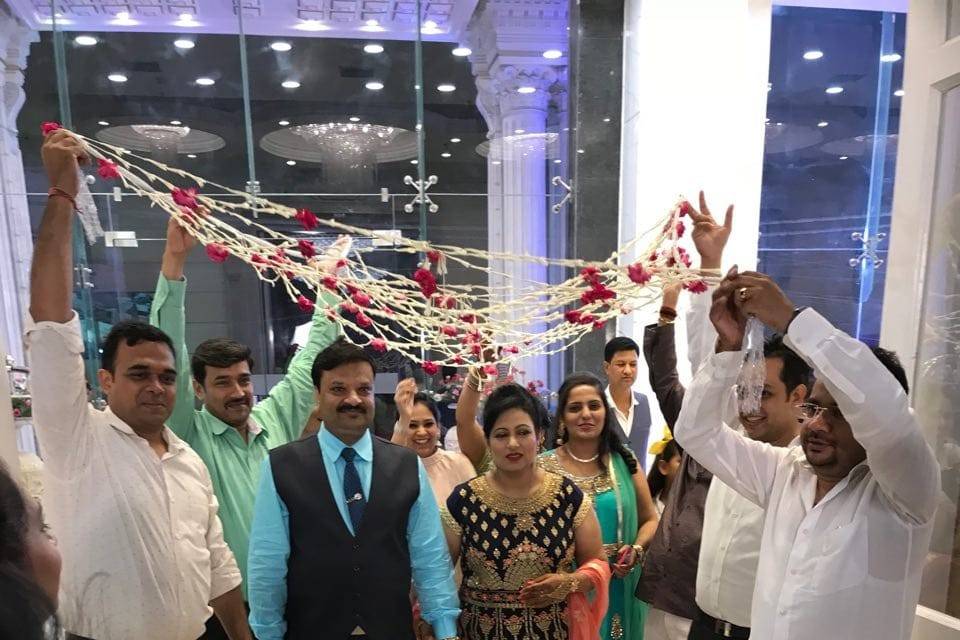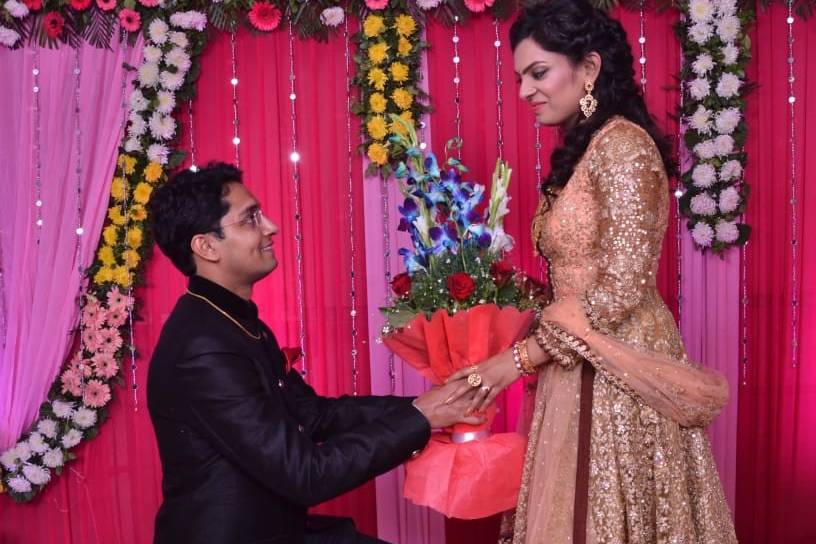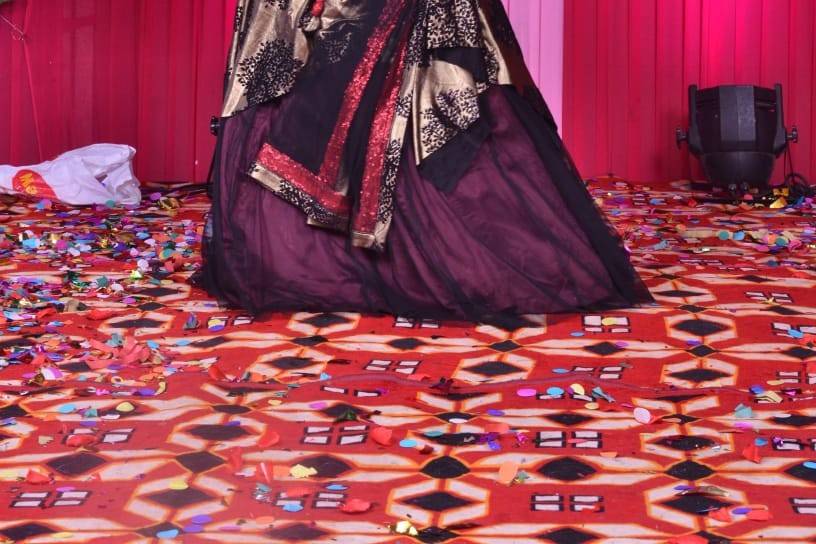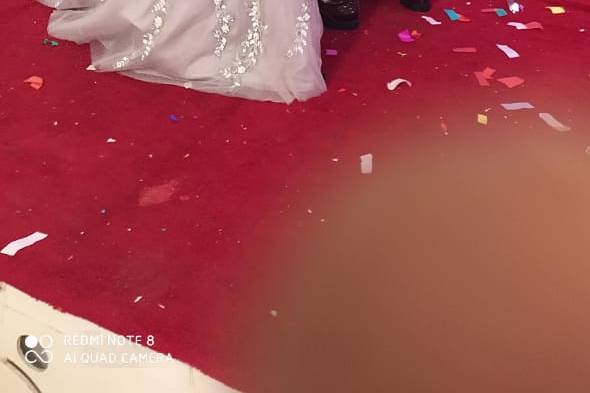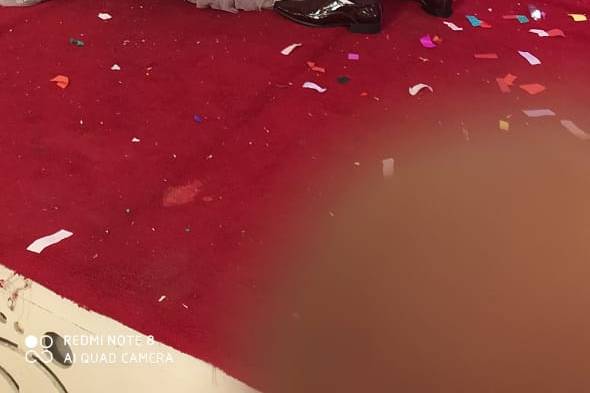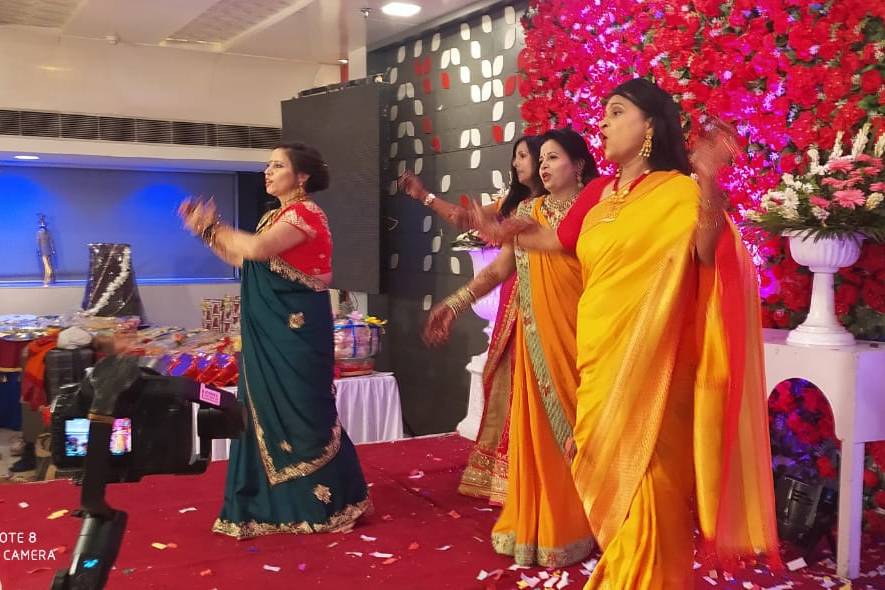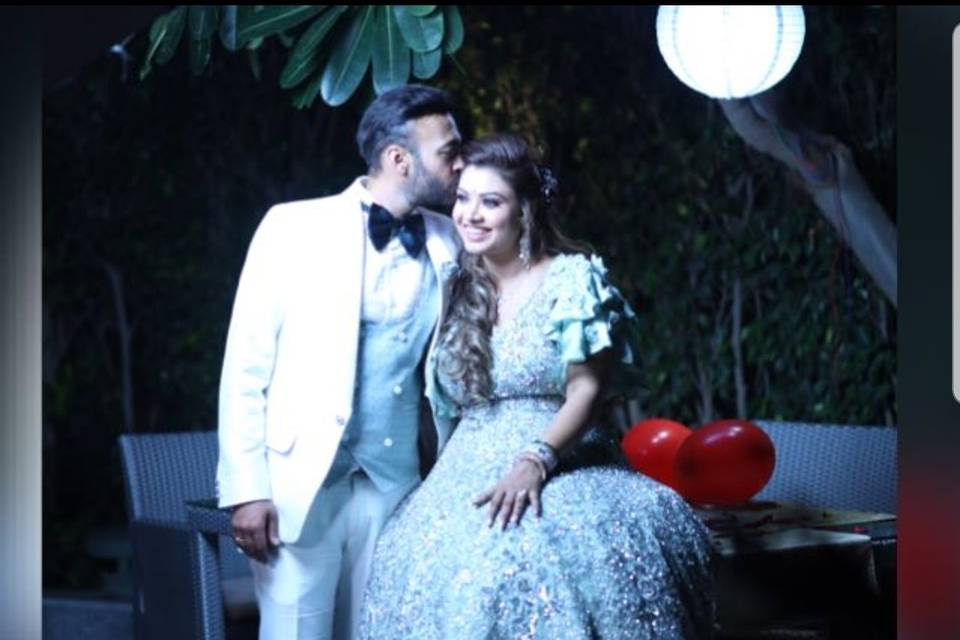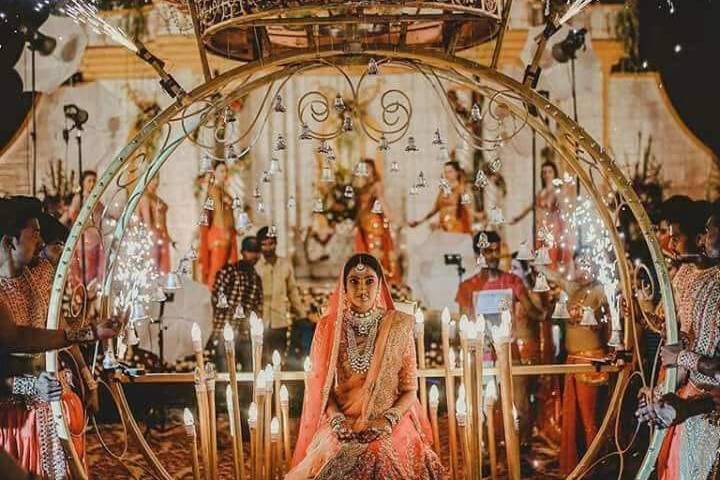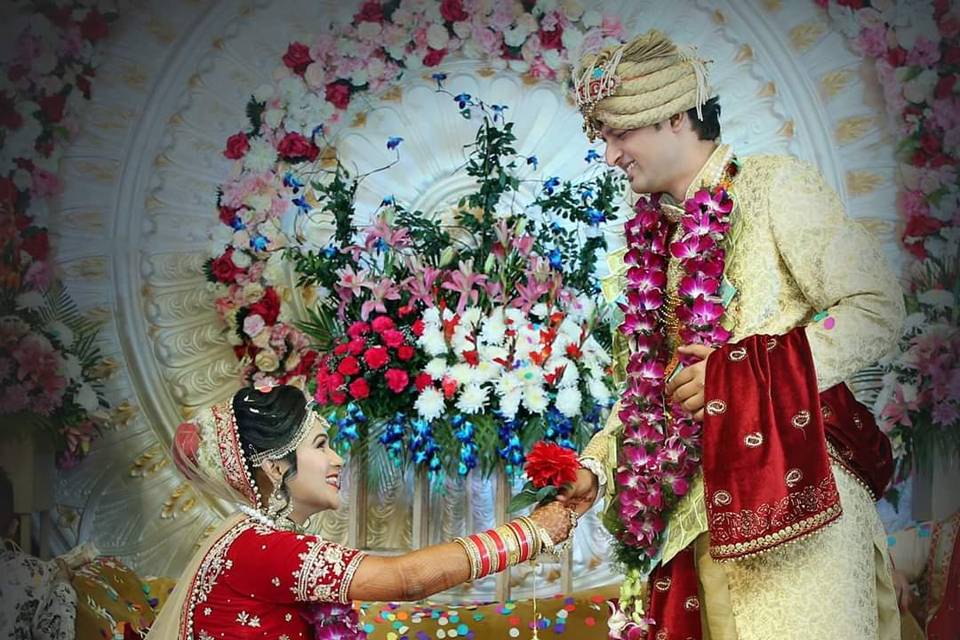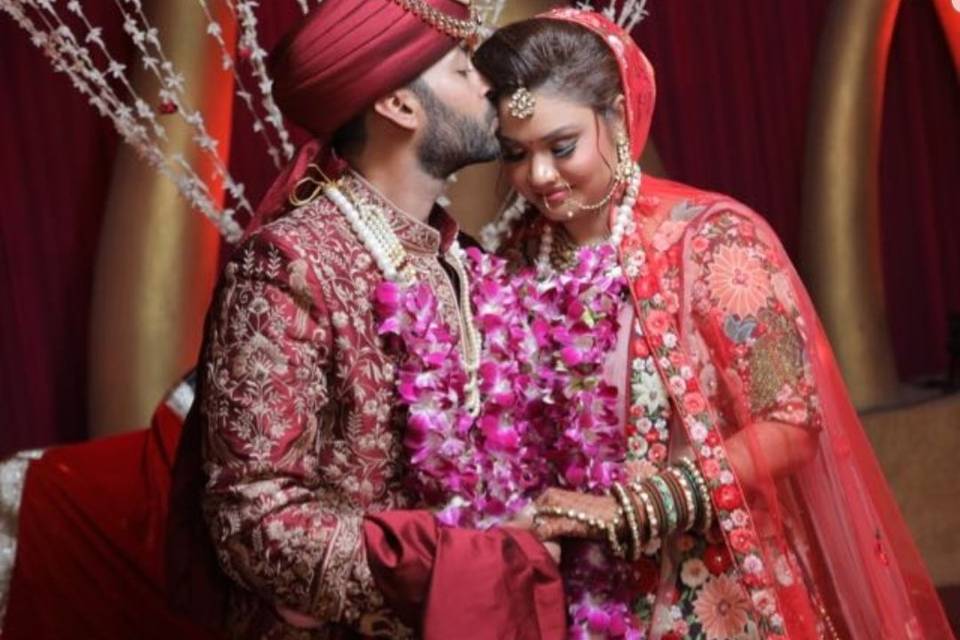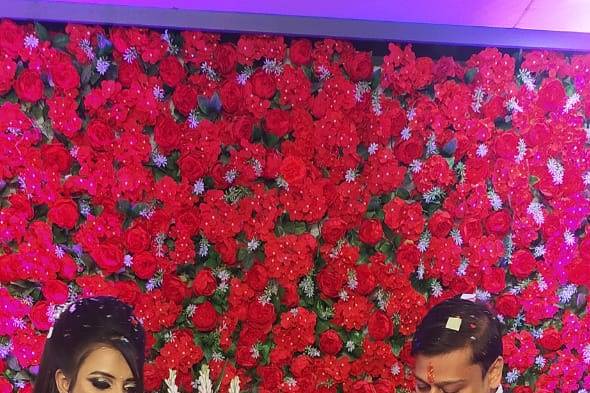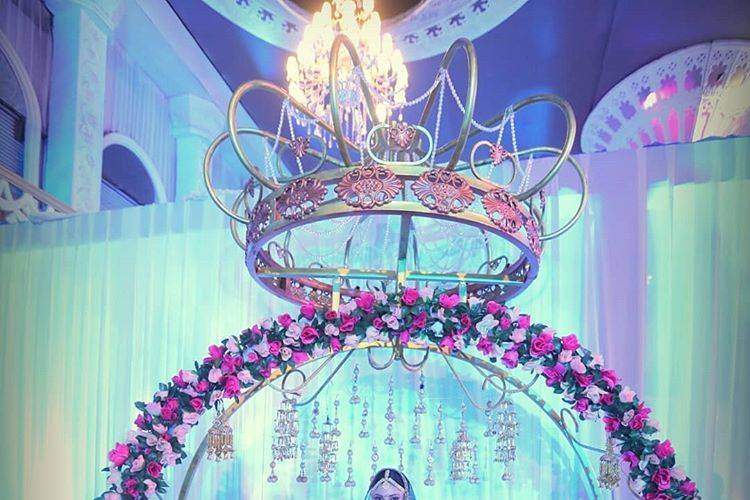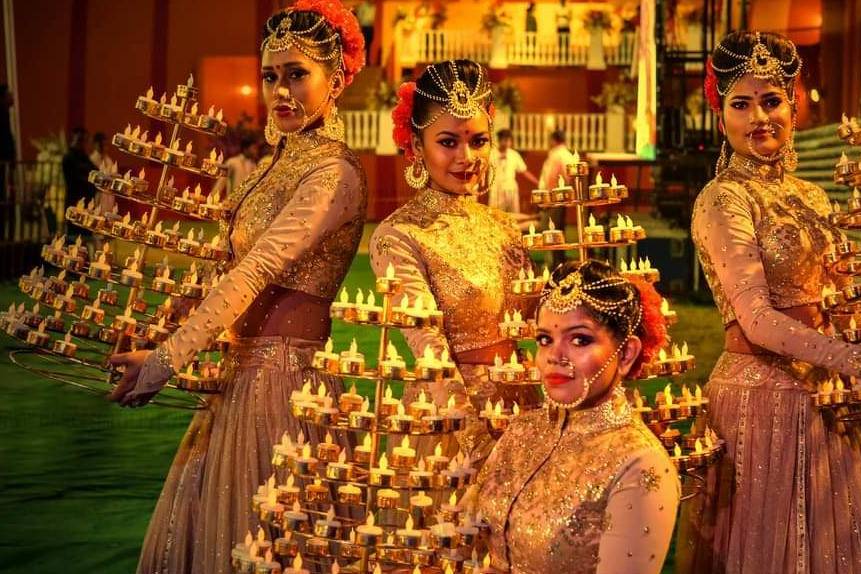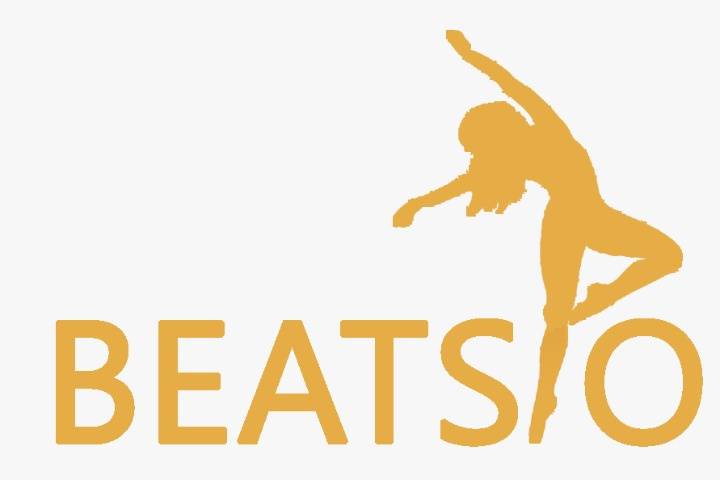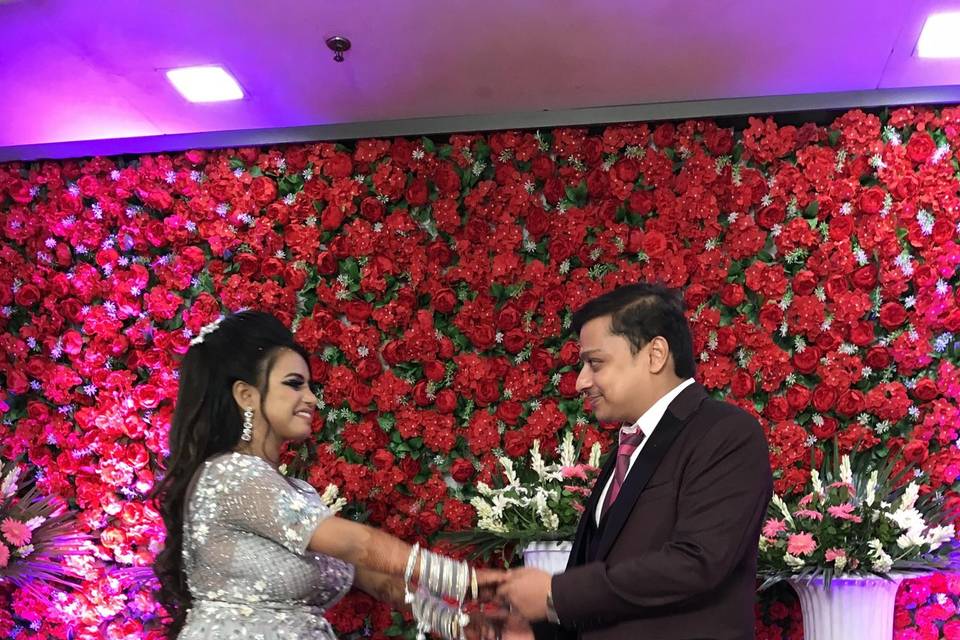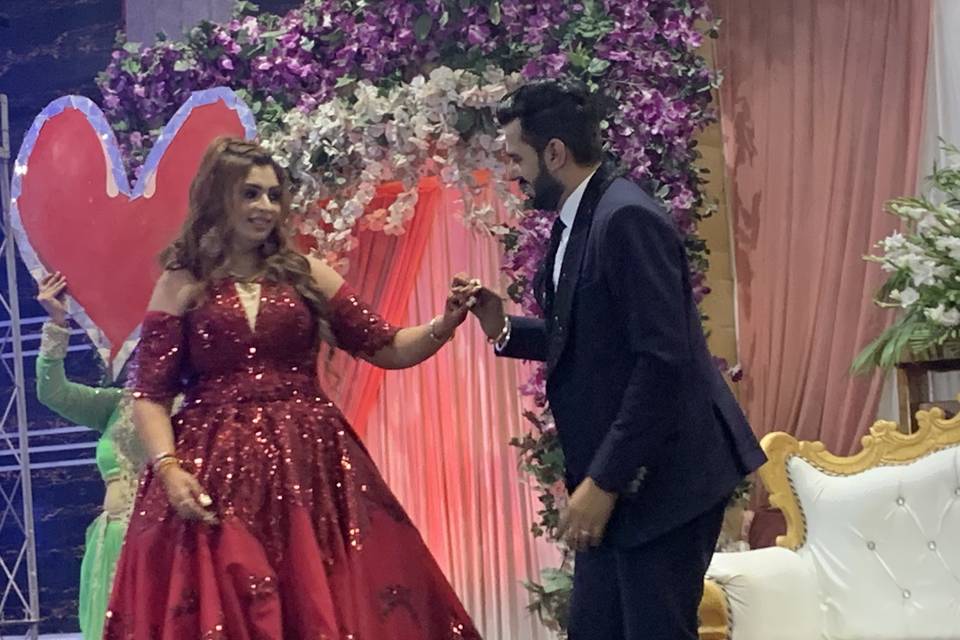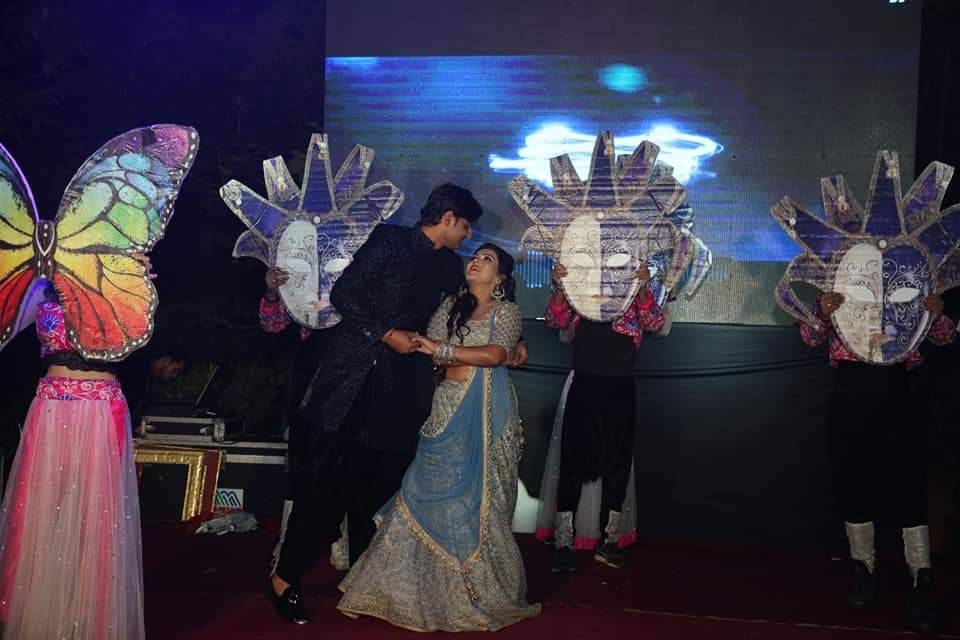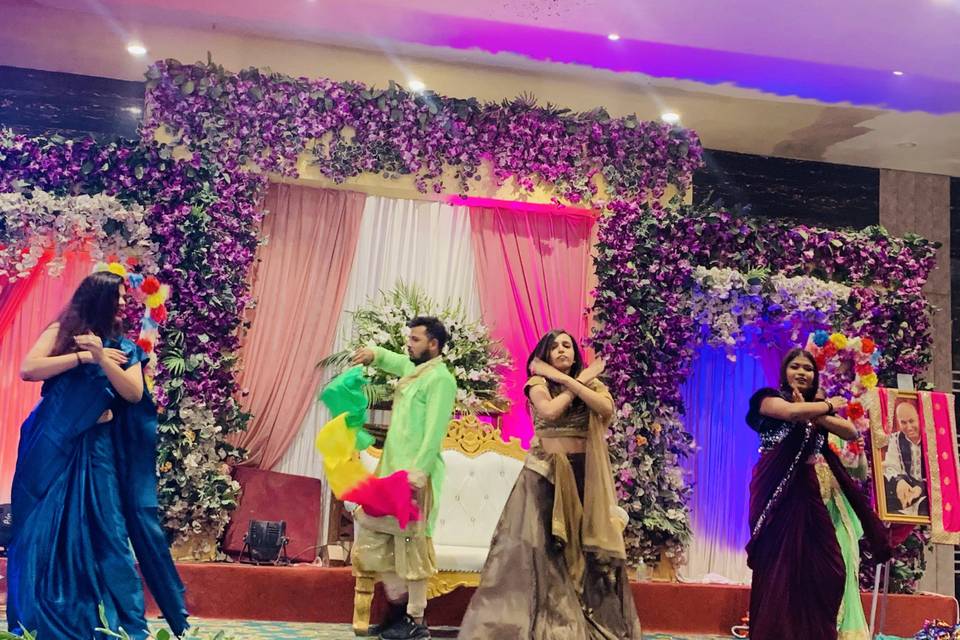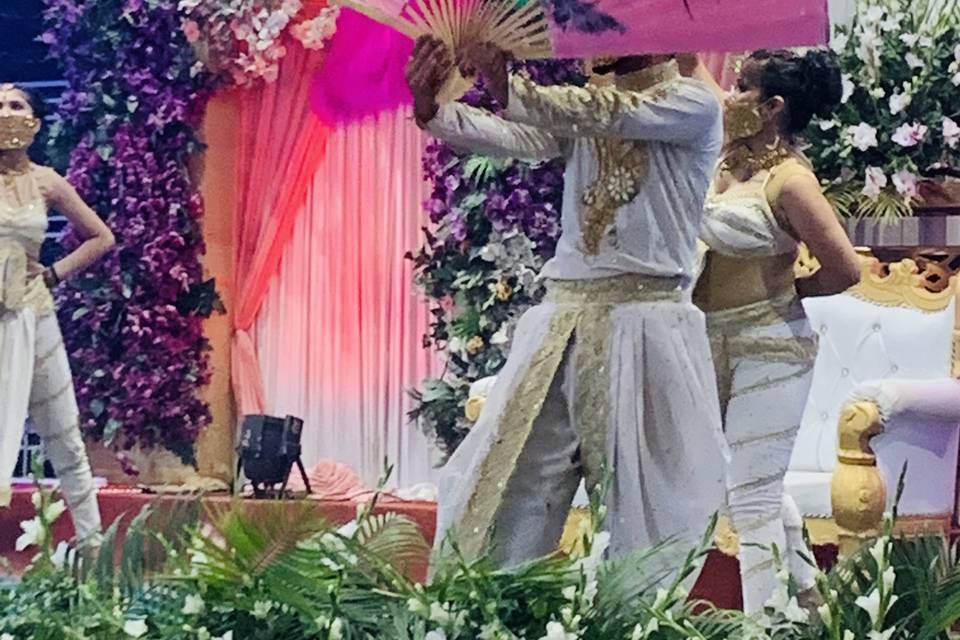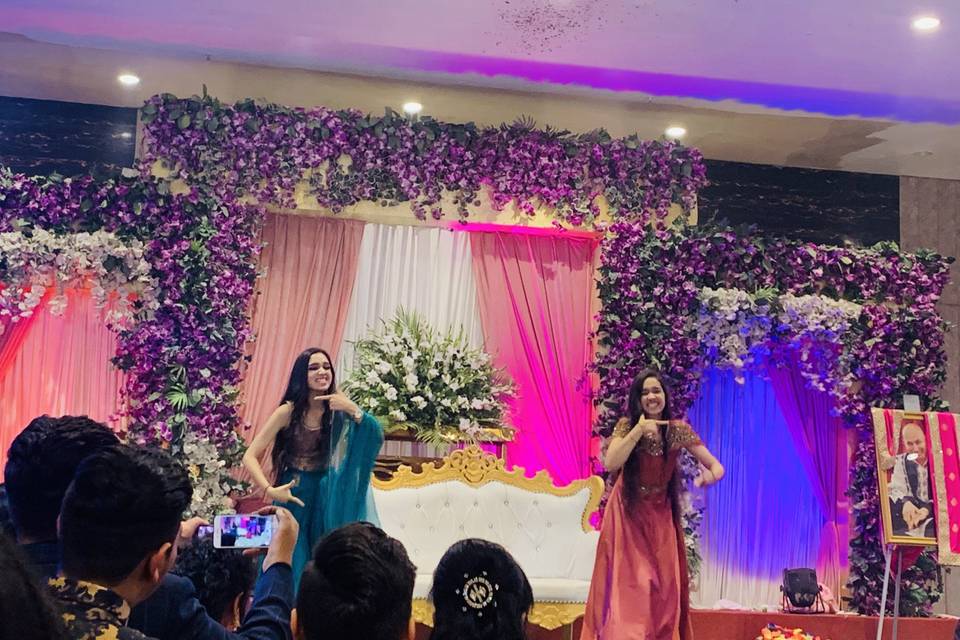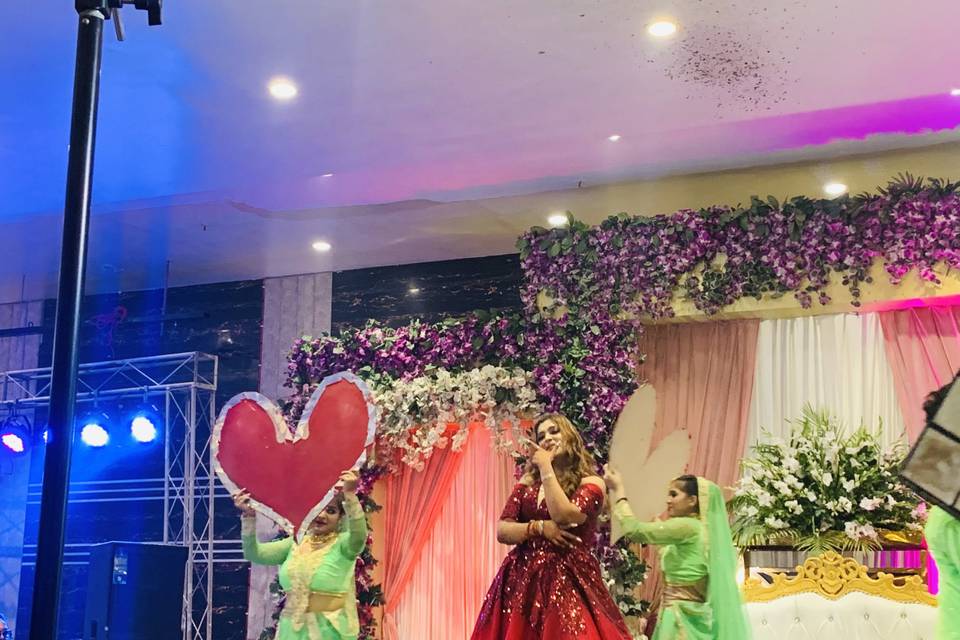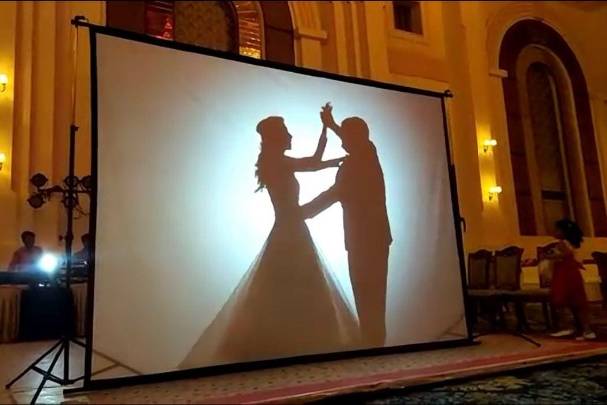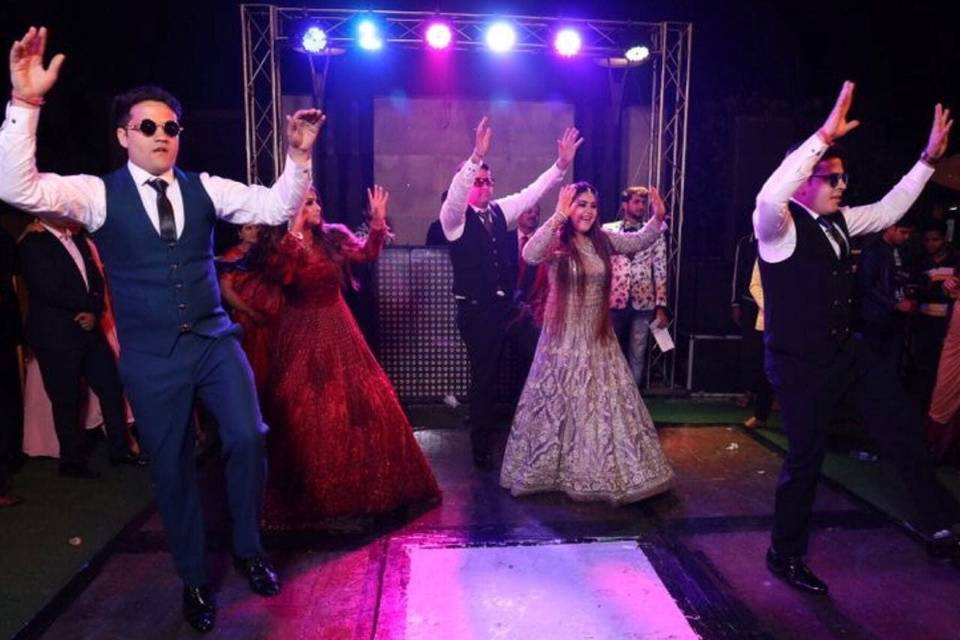 About
Beats on Feet are a team of choreographers based in Dwarka, Delhi, and will teach you extraordinary moves and grooves that you can show on your D-day. If you are searching for an artist who will help you in getting the moves appropriate for your occasions like weddings and related functions then they are your go-to people. Having a lot of experience and involvement in the field, Beats on Feet guarantees that you and your friends will be comfortable while performing. They will also travel to any destination to provide their services.
Services Offered
Specialising in Bollywood, Punjabi, Classical/regional dance forms, and Salsa dance genres, Beats on Feet offers you with a package deal of wedding services that help you in performing as well as enjoying the wedding functions in full chirpy mood. Beats on Feet know what makes your feet groove and how can everyone be made to have fun at the function. Their services include choreography for friends & family, choreography for the couple, song selection, track mixing, and story-board themed performances.
How They Work
Beats on Feet is prepared to move outstation and teach you the latest dance moves in a systematic manner. They are very hard working and will ensure that your wedding events are memorable for everybody, and in this manner brings everybody substantially closer. All of you are guaranteed to appreciate and have an awesome occasion, as Beats on Feet encourages you to figure out how to enjoy the moment completely with move and music.
More information
What is the starting price per performance for family/ friends dance? (Typically includes charges for up to 5 performances)
What all dance forms can you choreography?
Bollywood
Punjabi
Old hindi songs
Contemporary
Hip-hop
Where do you provide training sessions?
Studio
Client site
Online sessions
Which forms of payment do you accept?
Cash
Cheque/ DD
Credit/ Debit card
Net banking
What is the % payment/ amount to confirm the booking?
Please connect for the details
What is the cancellation policy?
Please connect for the details
Which year did you/your company professionally start your services?
What is the starting price range per performance for couple dance? (Typically includes charges for up to 5 minutes performance including 2-3 songs mixed)
What is the starting price range per performance for family/ friends dance?
Do you have any questions?
Request pricing
Recommended by 85% of couples
Quality of service

4.3 out of 5 rating

Response time

4.3 out of 5 rating

Professionalism

4.3 out of 5 rating

Value

4.1 out of 5 rating

Flexibility

4.2 out of 5 rating
Manish K.

Married on 06/04/2020

Glorious moments....

Any time satisfied this programme

Beats On Feet's reply:

Thanks Manish ji for your reviews & our team really enjoyed to teach choreography your family members .

Yashika

Married on 25/02/2020

Miss commintication was done

entire engagement function was covered by them, Did not like the dance steps, the choreography was done in a rush. he was not punctual.

Beats On Feet's reply:

Dear Yashika

All the bride and groom class had been completed infront of me at my studio . I was present all the time when classes took place but you never complained me that you are not understanding the steps whether it was hard or easy , further can you just give the light on your timing every time you were reach at studio late some times and hour and some times around more than 2 hours with giving remark that I stuck in Gurgaon and he is stuck due to buisness but I never say anything as I can understand, now I come to the next point when Choregrapher came at your place or groom place late why didn't you complaint me on that time I will also ask you can you show me a single WhatsApp chat where you complain and I didn't respond . I know that why you are writing these remarks as your sister in laws want some addition requirements free of cost which choreographer deny . Wait for those message or screen shot where you complaint me thanks in advance

Shipra

Married on 20/11/2019

Worst experience ever. Noone should even try it.

They just ruined our function by not giving us required time for practice. Everytime they were late for the sessions and made us wait for hours. No professionalism at all. Not only this, at the day of performance they did not provide us with songs which we were performing. Just money oriented peope, they don't care about your wedding function which got ruined

Beats On Feet's reply:

Dear Shipra

First of all i just want to update you that you are not customer you are the bride cousin sister in law right , now I came to the point which you referred in your valuable remark that your function date was 24th of Feb 2020 instead of 20th Nov 2019 which you state that you were married as still you are bachelor right so don't right such kind of words . Further for your knowledge every time Choregrapher reach on time and you were late and he wait for your family more then an hour because there is communication gap with your entire family right every one is going to be leader now come to the next point where you state that he didn't give you the medley which is absolutely wrong as Choregrapher was there on your event date prior to start 6 hours I hope that was sufficient time for you to practise and all and the practise are made on medley correct so don't use these words . Lastly can I ask you to show me a single message where you complain me he is late or post completion of your function where you claim that this was not as per your thinking want to see that send the screen shot on this portal so that every thing should be black in white .wait for your screen shot

Did the reviews win you over?

Send a message

Aman K.

Married on 20/09/2019

There services are AMAZING

They are so experienced and are super reliable and accommodating. The drivers were punctual and so friendly and helpful. They went above and beyond for us on the day and were especially accommodating during our photoshoot. Thank you again for your impeccable services!

Tarun K.

Married on 12/07/2019

It was very good. Awesome work

Thumbs up to Beats On Feet. Really satisfied with their brilliant choreography.

Pankaj S.

Married on 05/06/2019

Nice Choreographers

They are very good Choreographers, I really recommended to all


Aditya R.

Married on 01/02/2011

Best Wedding choreographers

Extremely good choreographers and awesome service for the wedding day dance performance or any other events . I will recommend everyone to take their services

Juhi

Married on 19/04/2022

Do not book - be very vigilant about song editing

TLDR: I would recommend to stay away from them - they are really shady, deceptive and will try to leech off your money without delivering on what was promised. They didn't give me half my songs, and whatever they did give, was incorrectly edited.

Full story:
I was very upfront and clear about my requirements before I booked these guys. I needed a mix of tutorial videos and offline sessions because we had some of our guests traveling from far away and they were arriving only the morning of the sangeet. I had requested for multiple short dances to be choreographed for the sangeet, and one flash mob style performance for the wedding. Megha was well aware of the requirements before accepting the booking. I even sent a very clear excel sheet describing which songs are needed as tutorial videos and which ones would be offline, who will be dancing to them, what their age group is, and the YouTube link to the song (so there's no confusion). I booked a package which included 4 offline sessions. I planned such that the last offline session was reserved for the people who learned from the tutorial videos after they arrived (so they also get a final practice in-person).

Now, credit where credit is due - the one good thing about booking these guys - Sam is a patient teacher. He teaches in a very easy to understand manner and most people will be able to pick up quickly.

Now, the bad parts -
To confirm the booking, they ask for an advance and they told me the remaining amount will be due on the day of the last session. Since some of my guests were arriving on the morning of the sangeet, I had booked the last session that afternoon (day of the sangeet).

They will tell you that they will do all the song editing. So when I asked them to send the songs to me one day before the last session, so people could practice properly, they said they won't do any data transfer before receiving the full amount. And they don't tell you this while booking. (Red flag #1).
When I asked "what if I send you the money today and you don't send me my data or show up for the last session tomorrow? I'm not going to leave my wedding prep and run after you", Megha's response was "this is our policy, we are running a business, we deliver what we promise. Your songs are ready, you just need to make the payment and they will be sent to you".

Ok, so I made the payment that same night because what other choice did I really have?

Now, all the people who were supposed to practice in the final session, were very late, and our morning event was pushed back. So I apologized to Sam for making him wait and asked him to just give me the data and go, instead of waiting around for us. I told him we'll manage the practice ourselves, please give me the songs and you can leave on time.

This is where it gets crazier, the songs weren't even edited! Sam sat down in my hotel room, and edited the songs after I asked him to give me the data. This is something they should be doing at home and coming prepared with. Heck, he could have even done this while waiting around for us, but nothing was done!

Red flag #2 - they are not upfront about when they will edit the songs. They will do it during your offline session while I'm sure you are assuming that time is for dancing, not editing because that's something they should be doing at home.

Oh I guess I should mention - unfortunately I did not have a USB on me at the hotel during all the chaotic wedding prep, so Sam gave me his own USB. Megha yelled at me for this multiple times later - the fact that she donated an 8GB pen drive to the person who paid her 25k for work not done was a very big deal to her. For reference, a 32GB pen drive costs around 400 rupees.

Finally Sam gave me the data and when I checked, there were 5 songs missing. I asked him to add those in front of me, but he said he really needed to rush, and will send those to me within 1.5 hours, so I had to let him leave. Big mistake because the songs never came. And two of the songs that he actually gave me, were incorrectly edited. The music was all wrong, and nothing similar to what he choreographed and taught. He used a different remix version of the song, so it was a completely different beat and music. So the people who danced to those were pretty confused on stage. Moreover, all the songs were chaotically synced, and nothing was lined up as I had laid it down in my excel sheet.

They will take your money, won't give you your data, and then will fight with you for a 400 rupee pen drive when you paid them 25,000 for a complete show at your event.

Book them if you hate someone and want to spoil their event. They are really shady to work with and will take every advantage of you especially because you are likely going to be really busy with a million other things in your wedding, and they see this as an opportunity to take money from you and not deliver what was promised.

Beats On Feet's reply:

Firstly dear Juhi I m clearing things which may be you foget medley which you told all we give that's correct even we give that edit medley also which we don't do the Choreograhy for our healthy relationship . Secondly on event when you don't have pendrive to transfer medley sam gave to you to help from ourside . Also we don't take any charges for additional medley & for pendrive . I tell you what's problem comes to you not able to manage your Haldi event all things goes late abt timing even groom comes same day so you frustrated nd blaming us . Can you tell me have we asking for any additional charges for additional things which done from your side & sam nd me not support you when you are not able to manage your event . After your event you called me nd demand refund half amount of the services otherwise you write a wrong review right this s called blackmailing when we done all our work .even I told sorry to you if we done anything wrong from ourside but this s not right that you blackmail to any company after taking all services nd told refund half amount of the services 🙏

Shefali N.

Married on 09/12/2020

Horrid people

t started out with what seemed like would be a normal experience but it was a total nightmare to work with these guys. There is Sam and his partner Megha. When I booked them for my wedding I had intended to do a full fledged performance but due to covid I couldn't accommodate many pratices or people, so what was originally a 40 min package became about 20. I requested Megha to reduce the package or compensate for my brothers upcoming wedding in the next year. She refused of course, but it was how she handled it that was infuriating, she was just the rudest person. I anyway made the whole payment and we moved past the episode. By this time I had already forgiven a lot of unprofessional, always being late for practices, not giving due attention. The wedding happened dances happened and it was done. Sam thereafter came to my parents asking for money since his business was down, my parents gave him money and said I'm exchange he can give them some 1-1 dance fitness classes. The second wave of covid began and the fitness classes never happened. Now comes my brothers wedding and Megha had the audacity to tell me I will not do it because You don't want more than 15 mins, forget that, I then told her to refund my parents money after which she blocked me and Sam has been ignoring my messages ever since. They are complete scam artists, very low people who have no sense of respect or professionalism. Megha is a huge fraud and the dirtiest ill spoken woman I have ever met. Please never book these guys, there are a million better people out there.

Beats On Feet's reply:

Dear Shifali
As you shared wrong information on portals . Firstly I cleared from beginning your sangeet event done 2 years back 2020 nd you hired us for your bride side Gurgaon Choreograhy after you take our services nd liked then groom Jasneet also booked us as he also satisfied with our quality work as you remember your event gone Nov 2020 but due to COVID your father-in-law not well nd that date change to nxt month dec 2020 which we agree nd do the same event due to this scenario as a human being we adjust all things for the same no take any additional charges then your Groom sudden told me performances now reduce due to COVID nd refund or adjust the money whenever we have nxt event . Which I totally deny I told your groom abt this losses for all event industry to understand this situation then Shifali bride you agree for this which we had a word on call . After this episode nxt year jan 2021 Bride Shifali parents take fitness classes on other regular package due to like our services right . Now the nxt point s once they take fitness sessions your parents told plz do 2 performances in the same fitness package for your Shifali first Lohri function we again agree for this bcz we want a healthy relation to my clients nd not taking any additional amount . After completing on that month classes on feb 2021 your parents pay for nxt month fitness amount . After taking some sessions they told to change their bonglow to other property which they purchased so there s shifting ll continue after some time we again agree for that nd ready to adjust the same sessions on nxt . after that we continue chasing your parents for classes continue 7 months nd they said after winter we continue then not mange now abt classes . Again we said once you have time tell us we complete your fitness classes then . In the nxt picture sudden Shifali bride comes in this after 10 months Nov 2021 nd said that this amount adjust in to my brothers wedding Choreograhy . Otherwise refund my parents amount. Firstly Shifali we not deal with you regarding your parents fitness sessions also which type of words you used every time I don't like that's I told we are not able to do your brothers Choreograhy. You can take fitness sessions which you paid before 10 months ago . Again we ready to complete pending classes but you continue told refund my amount or adjust into Choreograhy for my brothers wedding . Can you tell seriously this s truth which you write . As you take our services from last 2 years nd your parents really satisfied with sam so why you want this fitness session amount to Choreograhy .

Sambit K.

Married on 11/03/2020

Having good experience

Very supportive in nature and the techniques are beautiful to understand and learn quickly.

Unique and interesting. I loved it.
Promotions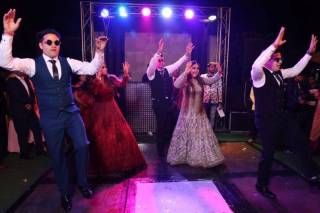 Exclusive
10% discount for WeddingWire.in couples
If you found us on WeddingWire.in we will give you a 10% discount on our services. Remember to show us your voucher when you come see us.
Map
Third Floor, Kartik Plaza, Main Ambrahi Market 110075 Sector 19, Dwarka&nbsp(Dwarka)
Beats On Feet frequently asked questions
Beats On Feet choreographs the following dance forms for wedding and other event performances:
Bollywood
Punjabi
Old hindi songs
Contemporary
Hip-hop
Beats On Feet provides training sessions for wedding in these locations:
Studio
Client site
Online sessions
To book Beats On Feet's services, you can use the following modes of payment:
Cash
Cheque/ DD
Credit/ Debit card
Net banking
Beats On Feet is recommended by 85% of couples who have used their services. Their overall rating is 4.2 out of 5 with the following breakdown: 4.3 in quality of service, 4.3 in average response time, 4.3 in professionalism, 4.2 in flexibility and 4.1 in value.
Beats On Feet currently offers 1 special WeddingWire promotion for wedding services.