Divya and Rahul 's wedding in Udaipur, Rajasthan
Elegant Winter Red 2 wedding vendors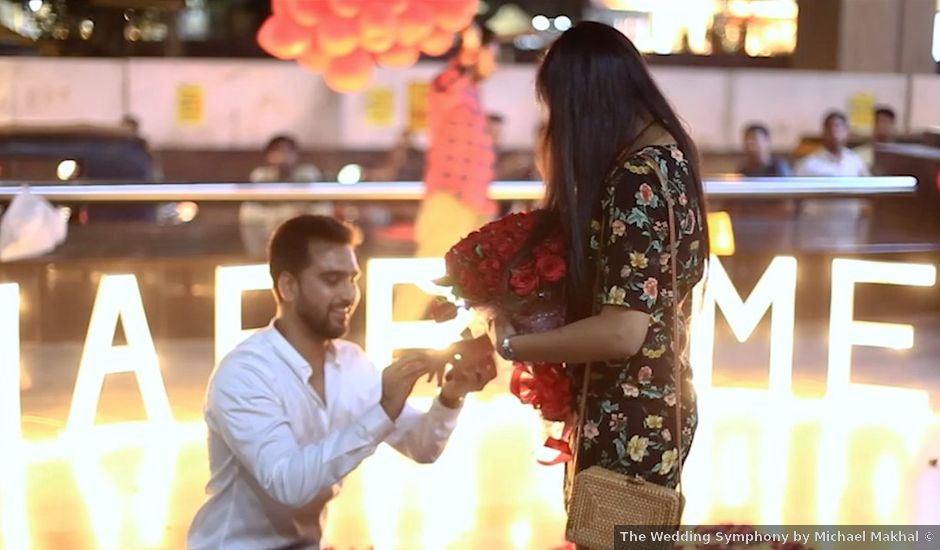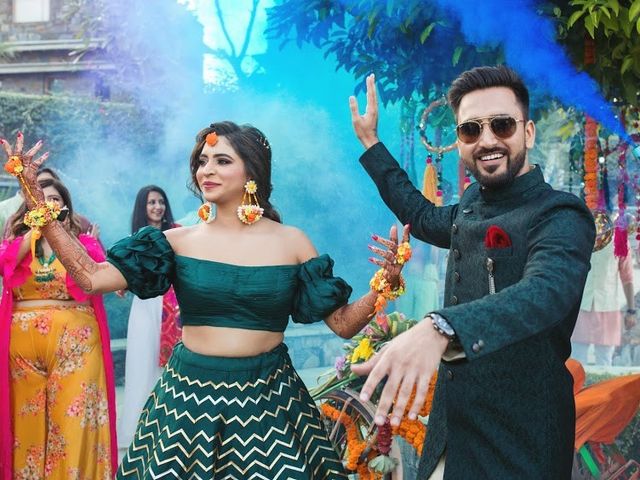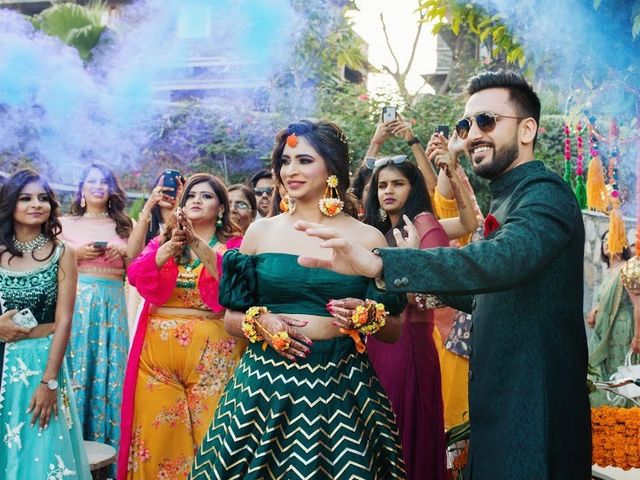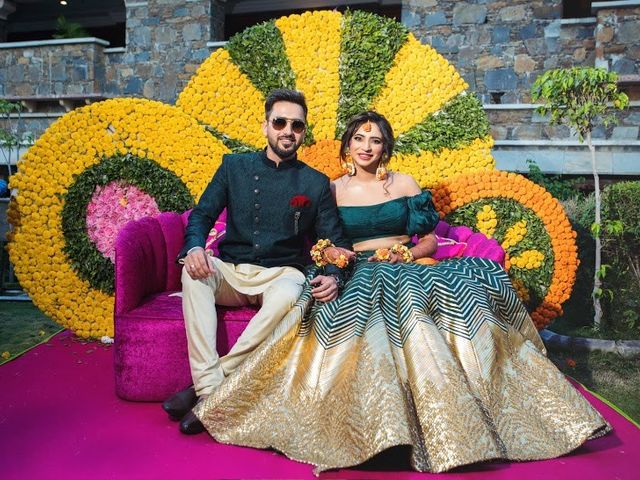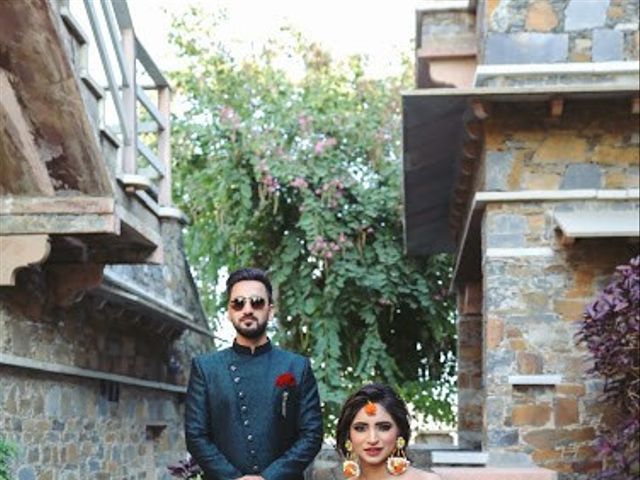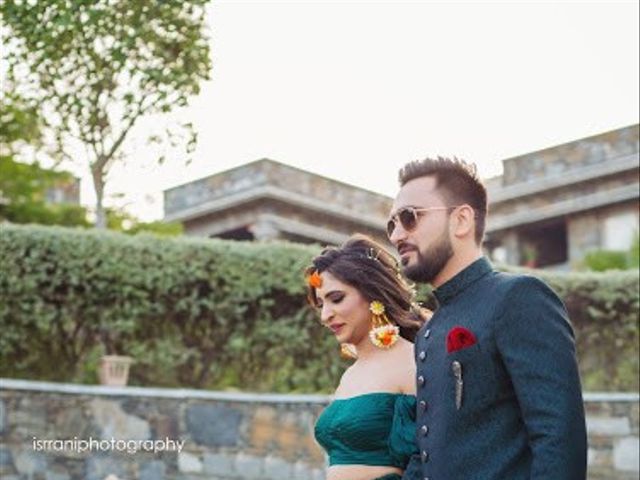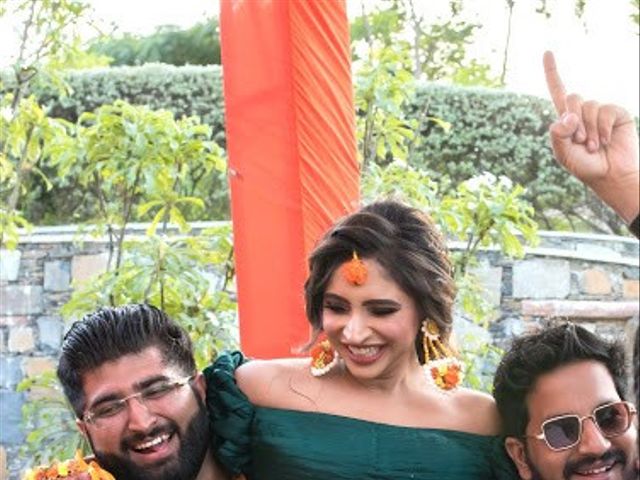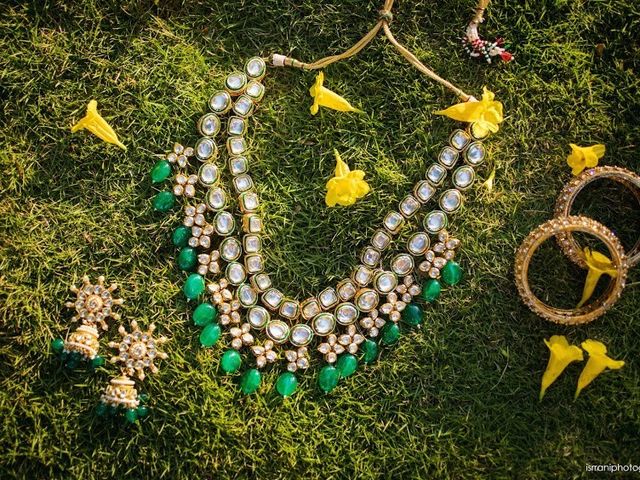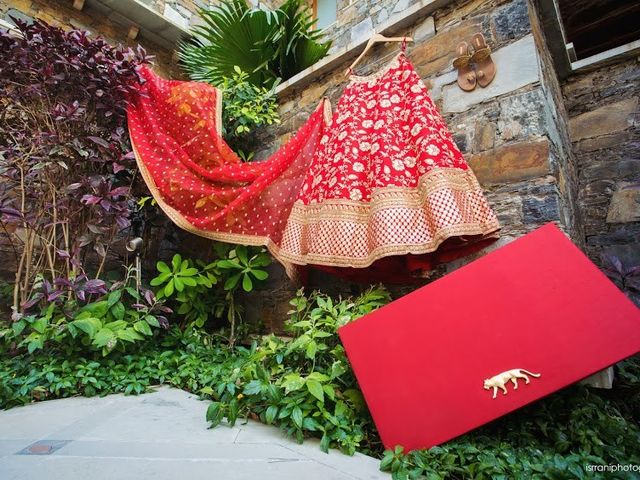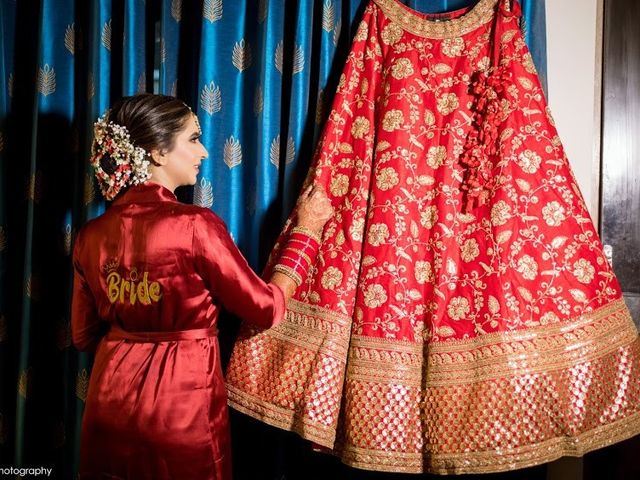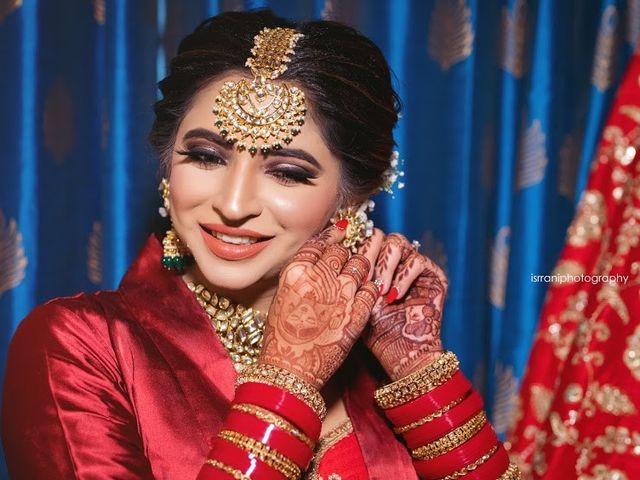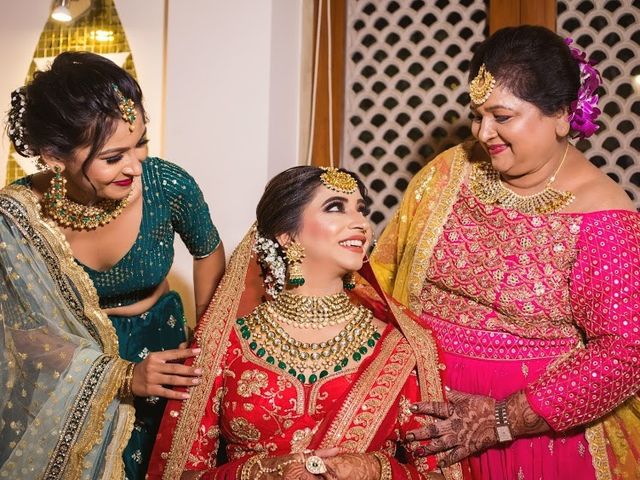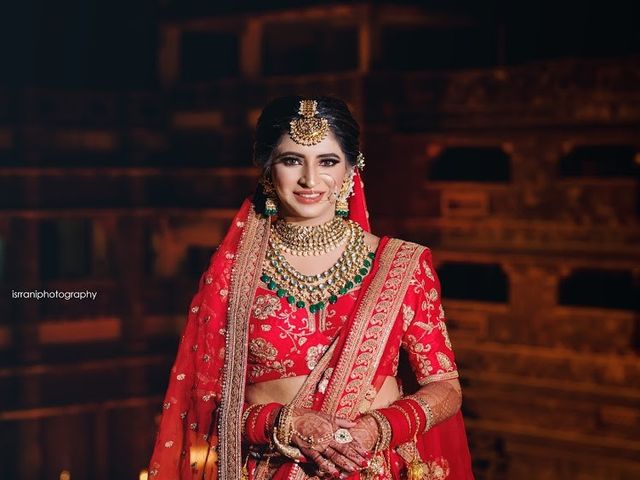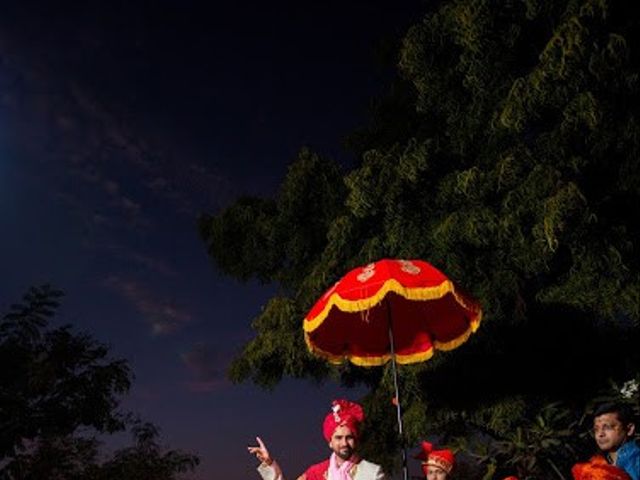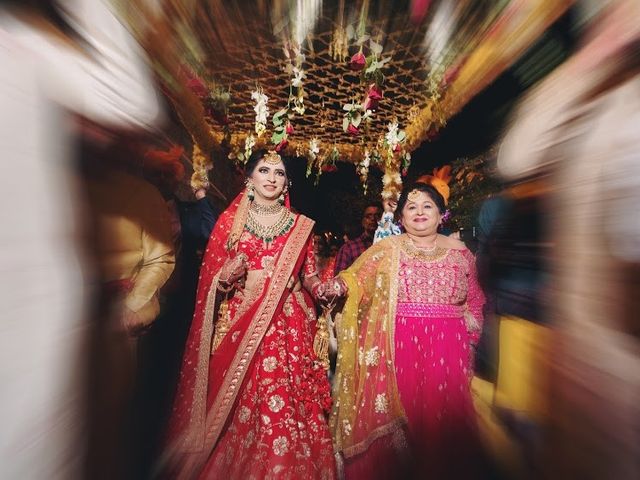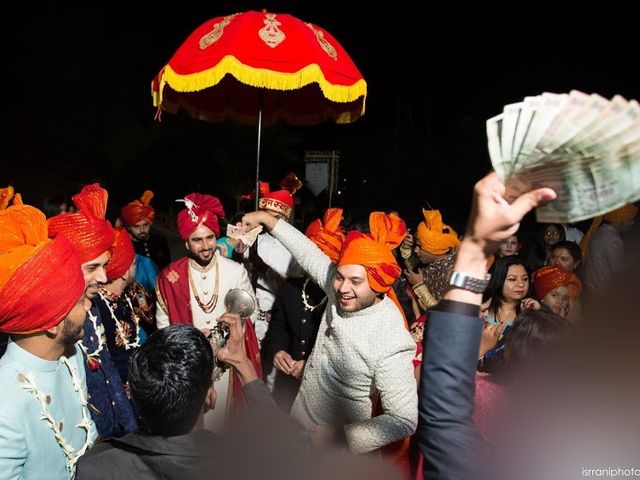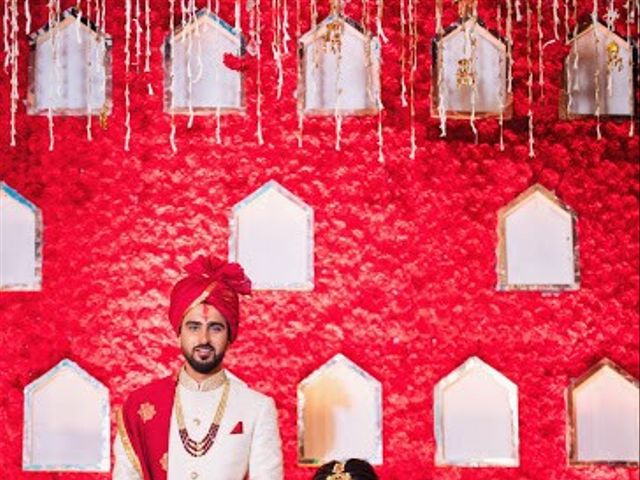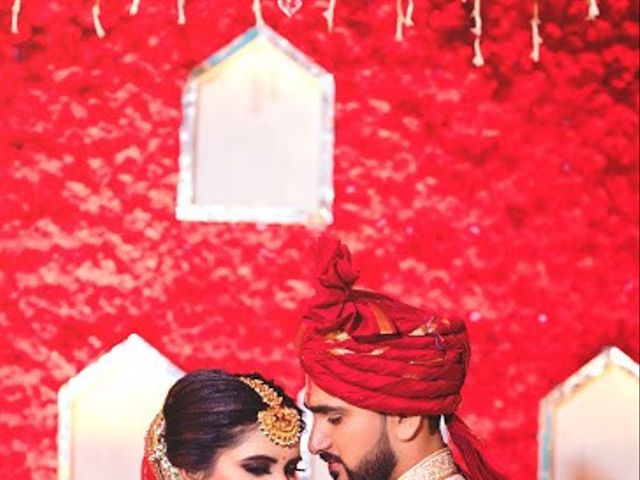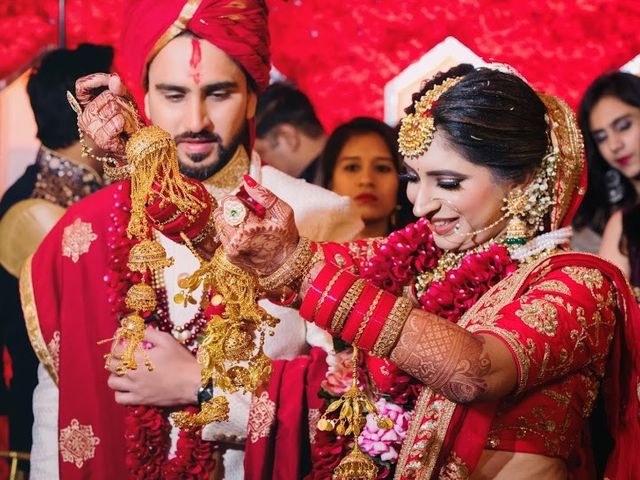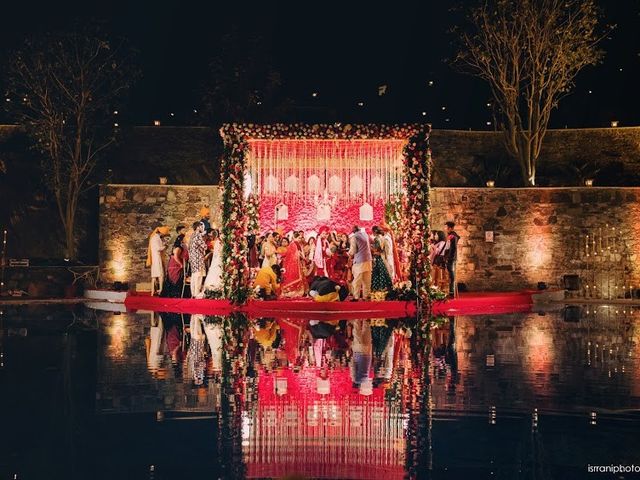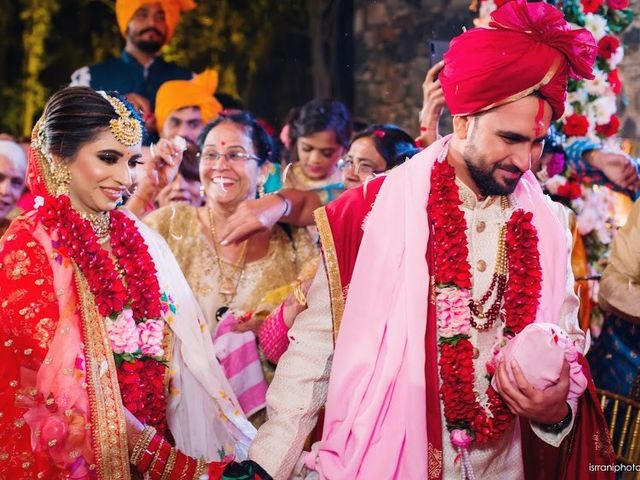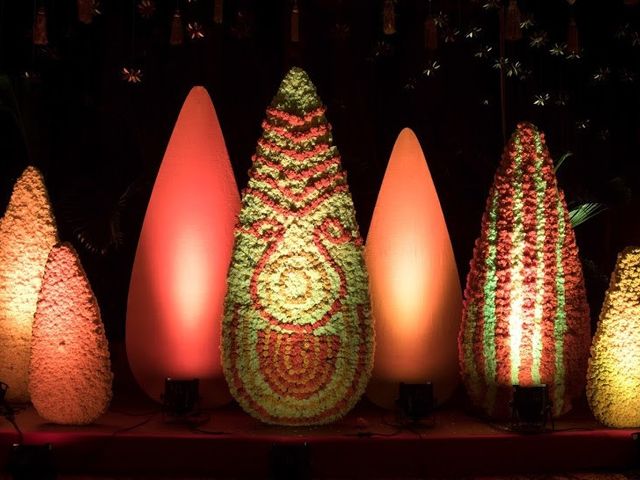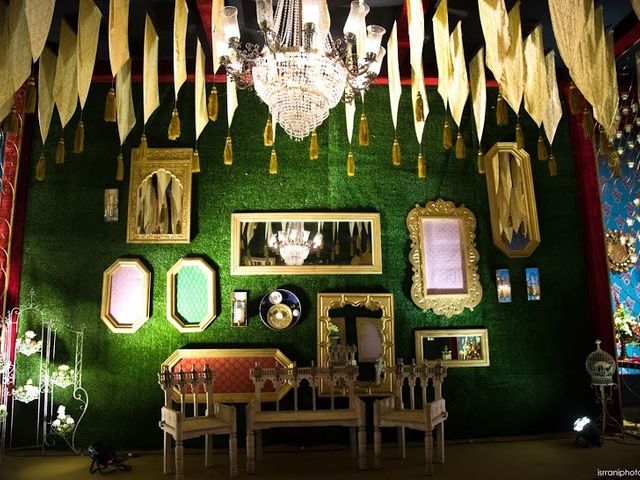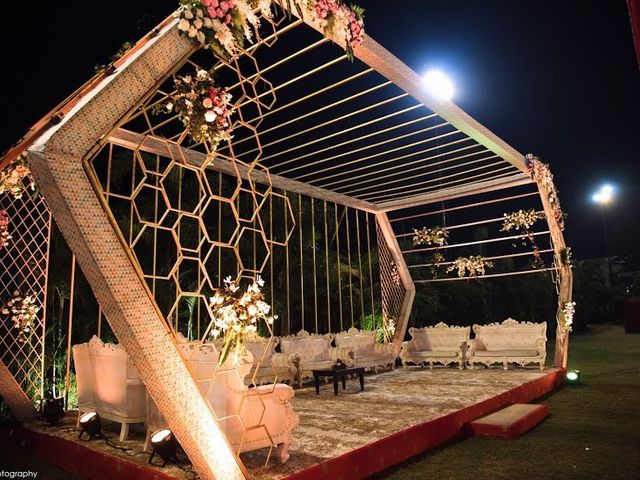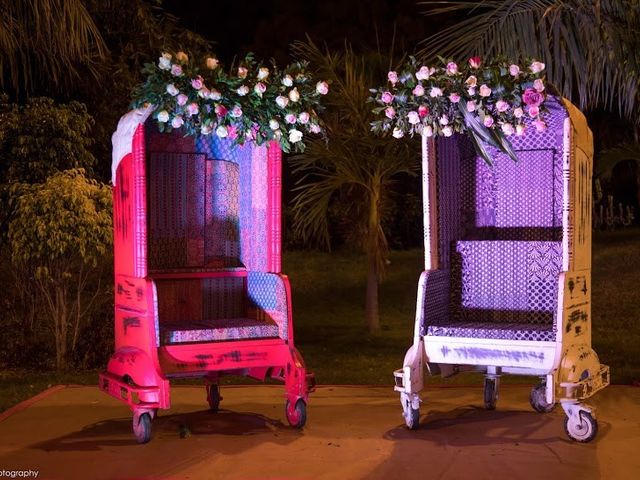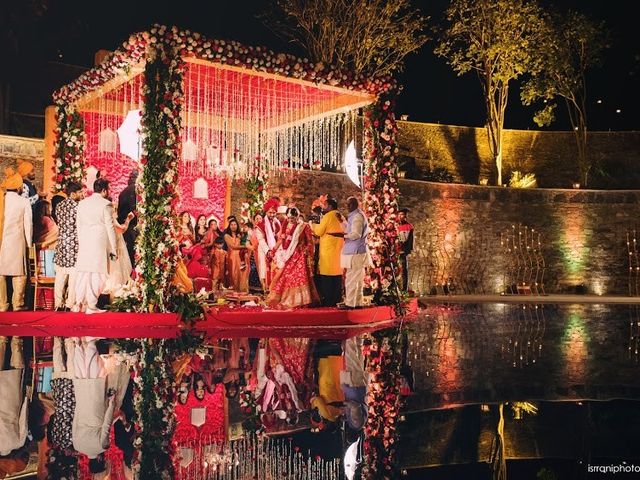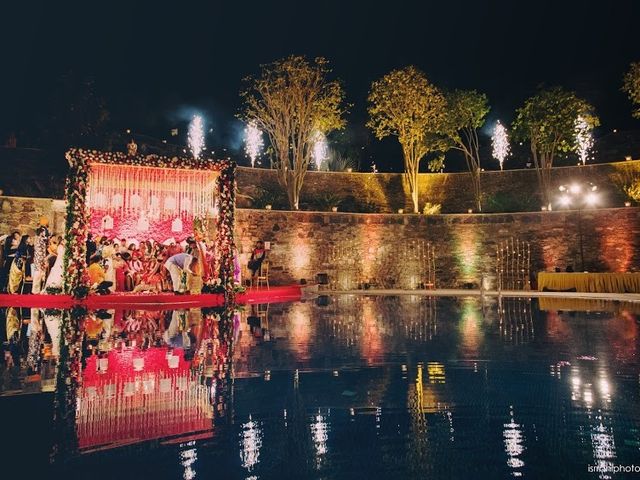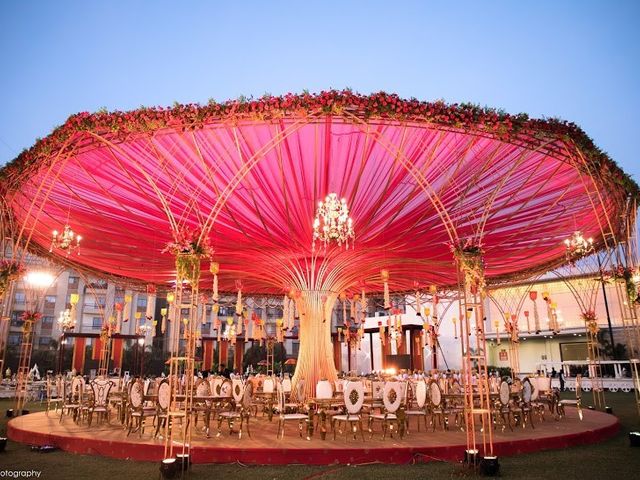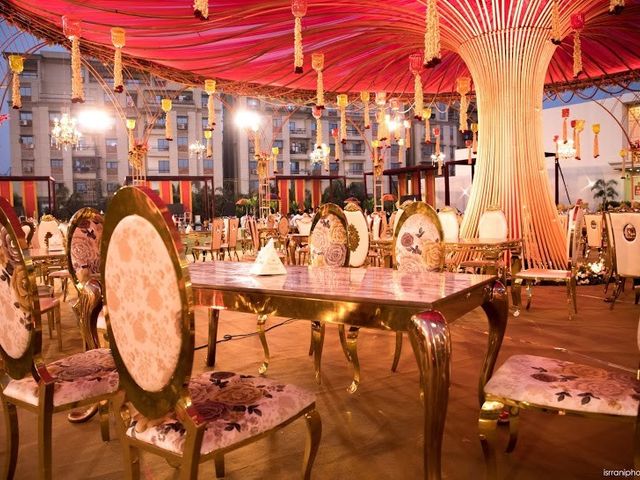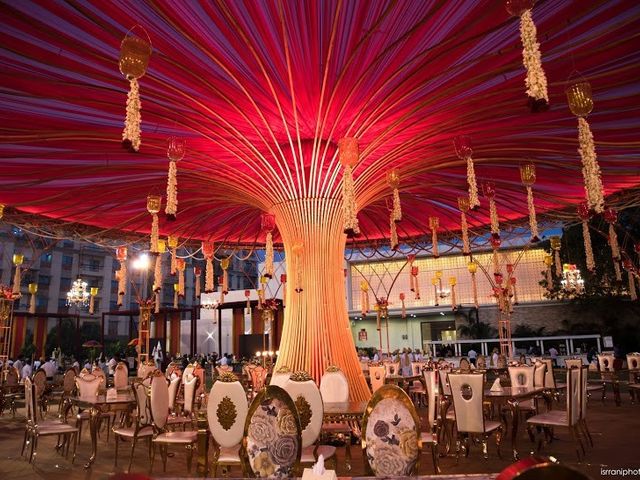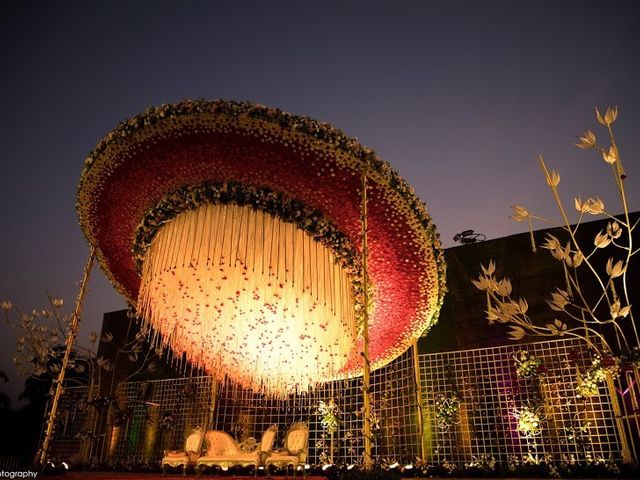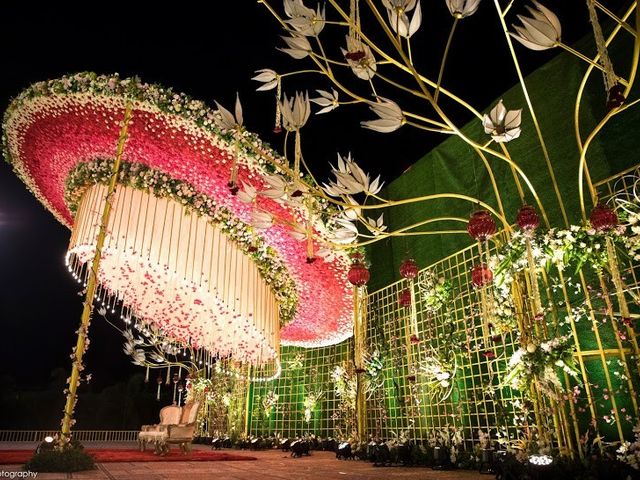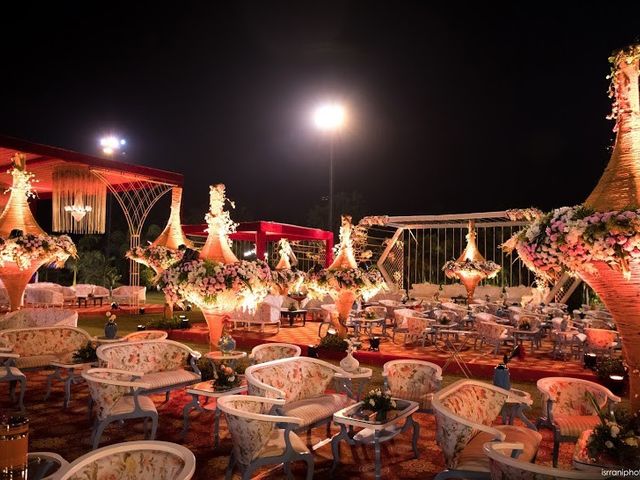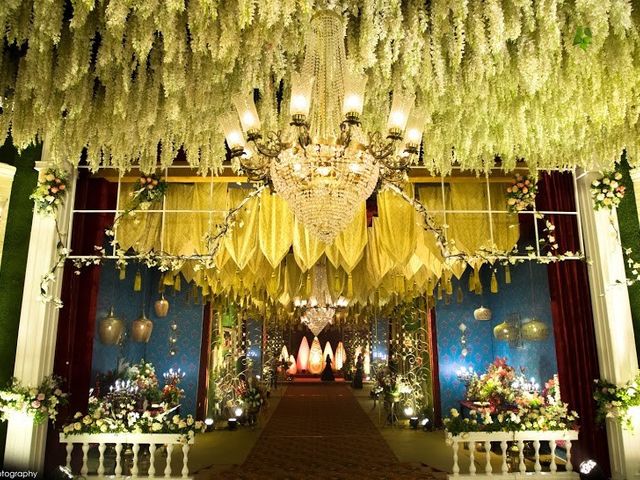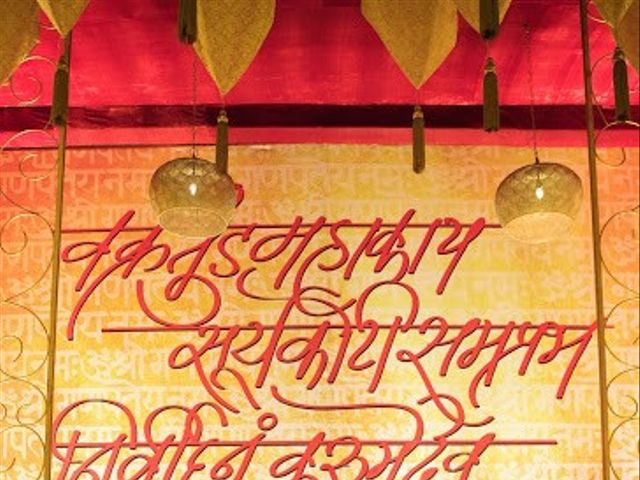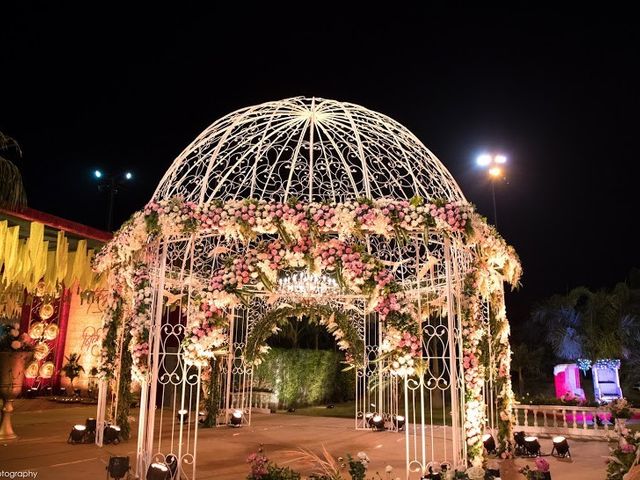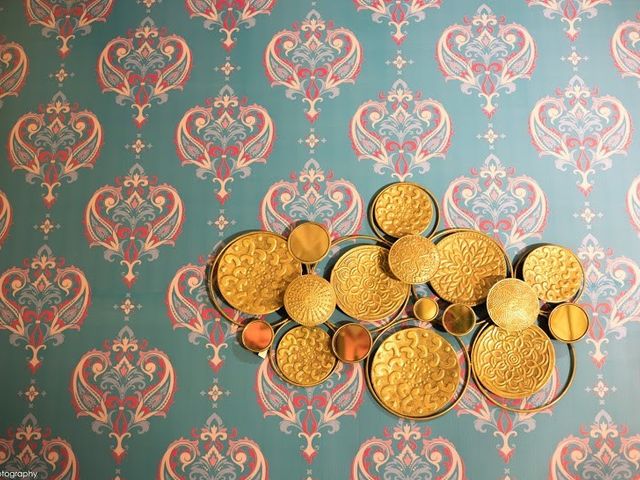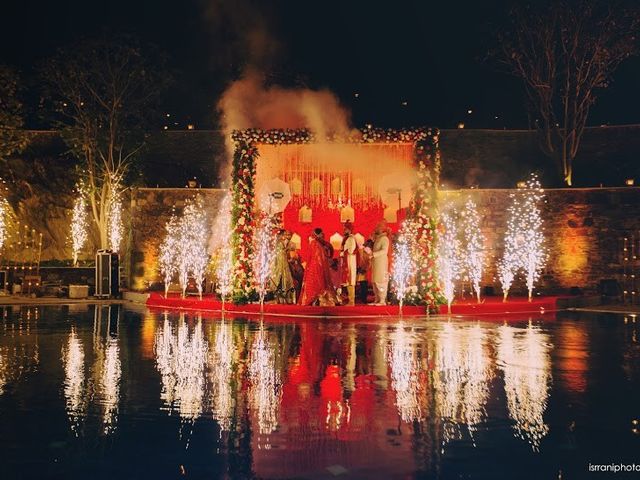 Our Real Wedding
"It was destined to be together. Rahul is a neighbour and we had been datingfor 10 years now. We thought it was time we should marry and live our livestogether forever. We were childhood friends, started cycling together, wentto the same school, learnt how to drive a car together, in short, destinymade us see each other everywhere and eventually fell in love.
People say long distances do not last for very long and we made it work forwhen Divya had gone for Masters to SP Jain College. Throughout these twoyears, we have been in different cities. We have seen a lot together buthave happily stuck together. This makes us different. We have shared acommon friend circle throughout which made us feel together everywhere. Wehave the best of our time with our set of common friends may it be any sortof a plan.
She being a beauty with brains attracted me the most towards her.And I guess she fell in love with my simplicity and confidence. The most daring thing I have ever done is propose her in public and Divyawas totally impressed and taken aback. She is the one who's the stylist for both of us and I being the chilled out one always agrees to everything she says after all 'she is always correct.' She also made sure everyone received a hand-painted invite (photoattached) representing us as neighbours and depicting 'Tere Saamne vaalikhidki lyrics.'
Continue reading »
Divya reached out to Manvir Singh and Siddhant Paul from Shanqh LuxuryEvents, Delhi and that is now where we got the wedding of our lives, adream come true. They planned everything right from scratch and couldnot have expected anything more. We met several times in our Delhi meetingsand over phone calls. Something my friends say was the best wedding theyever attended and probably the most versatile wedding with every event thatwas hit than the previous one. It was the best thing in our lives.
We had an exclusive artist for every event, authentic Punjabi BoliyaanTappe Band and Bhangra Gidda troupe Artists from Punjab in a Punjabi StyleMela Mehandi with fun and choicest giveaways were from Sajke.in, (Divya'sown startup that brings forward sustainable fashion clothing created byartisans who handcraft their art in an environment-friendly manner) atRamada Udaipur where we entered with friends as the colour bombs went allaround. It was a dream for many to go to Bollywood, our planners plannedout a Bollywood Night premier 'PyaardiRah' where we even distributedtickets to make every guest feel special and do you know who invited theguests, Arjun Kanungo, the fame of Bollywood '
The second day was the massive Wedding with the antique 1800 collectionvintage car that I used for Baraat. the most Royal entryfor Divya with Shankh Pandits with Mashaal's, Bells, and Shankh going inunison after the traditional Phulo ki Chaddar entry. The Varmala and Mandapwere made extremely royal on the water body and the musical fireworks litthe entire Ramada. Would you know we had specially called in for a livepainter to paint the wedding pheras live, and it is soclose to our heart? We called in the best Flutist in India (Sujit) andInstrumental band from Delhi for the traditional wedding served withchoicest of food.
Rahul and Divya 's wedding vendor team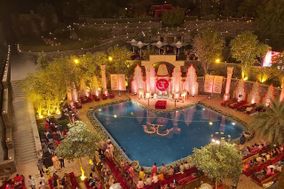 Shanqh Luxury Events
Wedding planning
Other Udaipur weddings
View all
Get inspired with Real Weddings
Other red weddings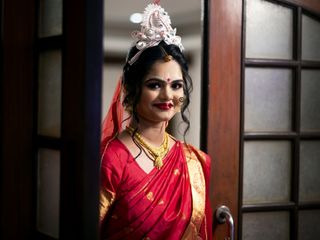 Show all
Other Winter weddings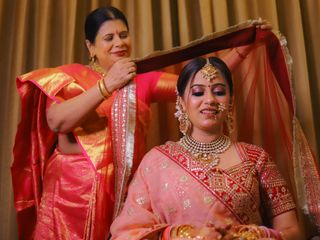 Show all
Other elegant weddings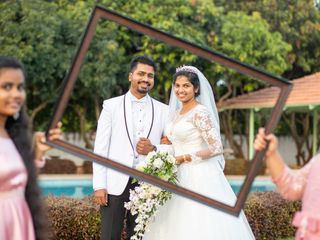 Show all