Sonali and Ishan's wedding in Gurgaon, Delhi NCR
Modern Winter Orange 5 wedding vendors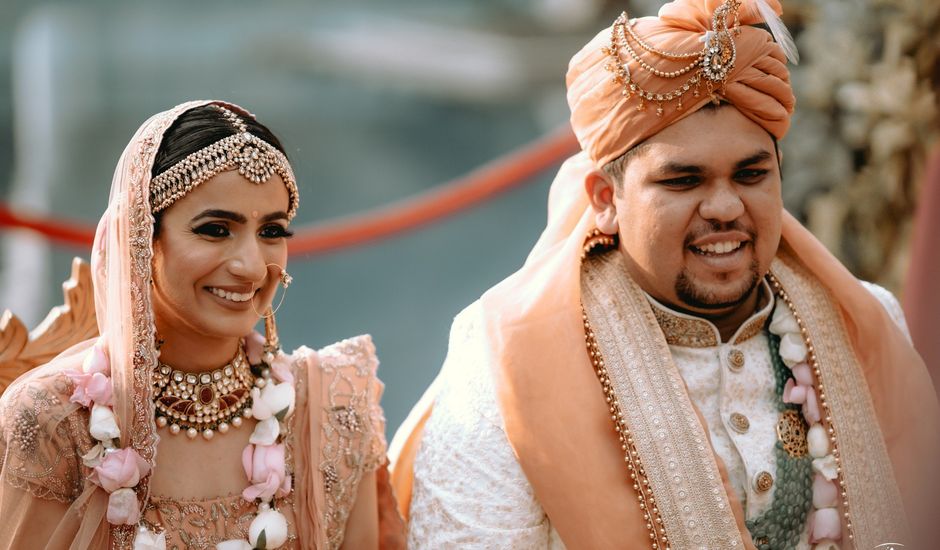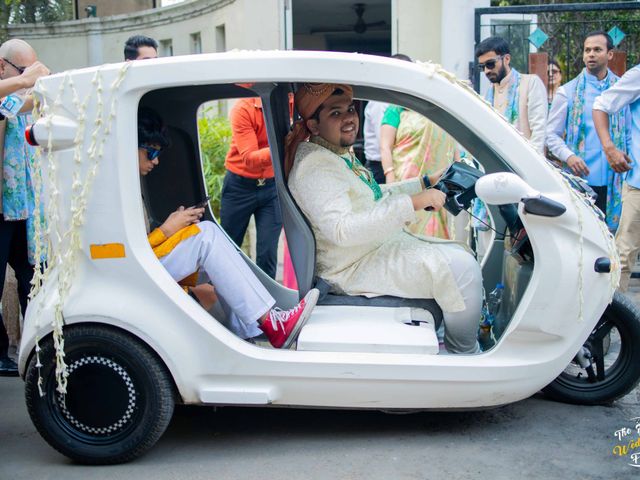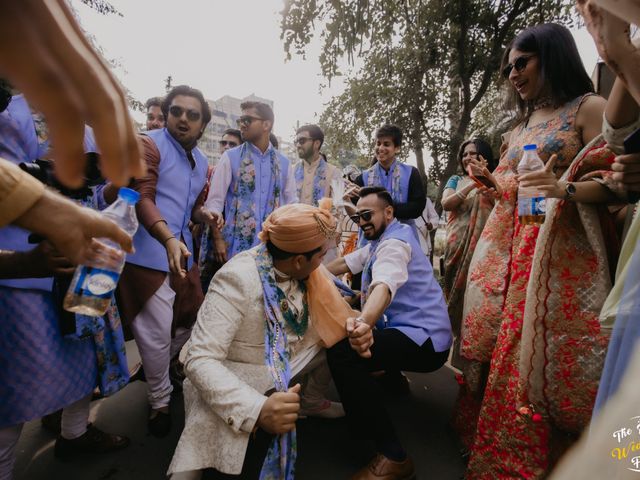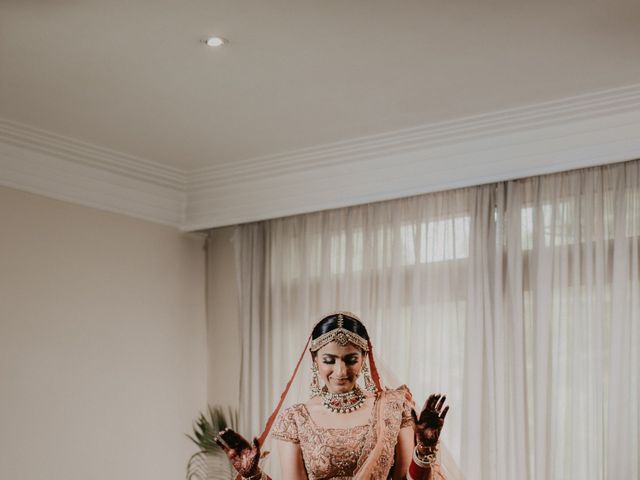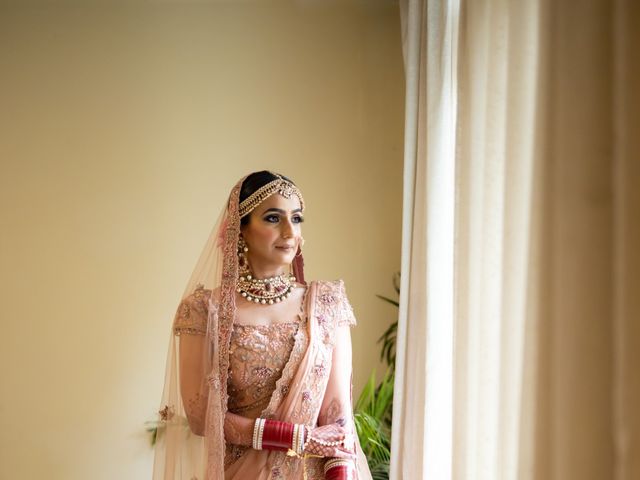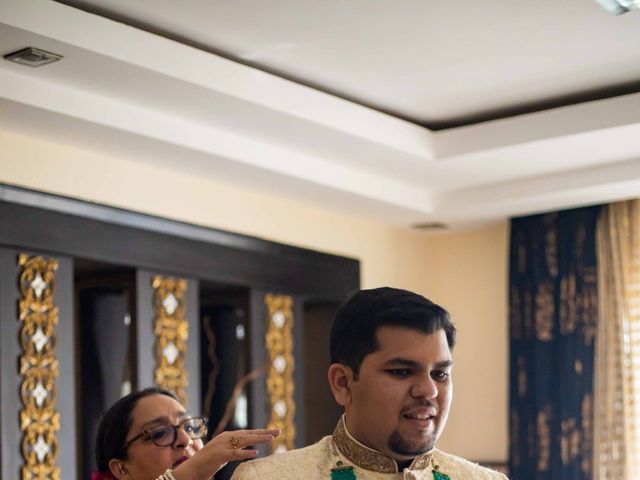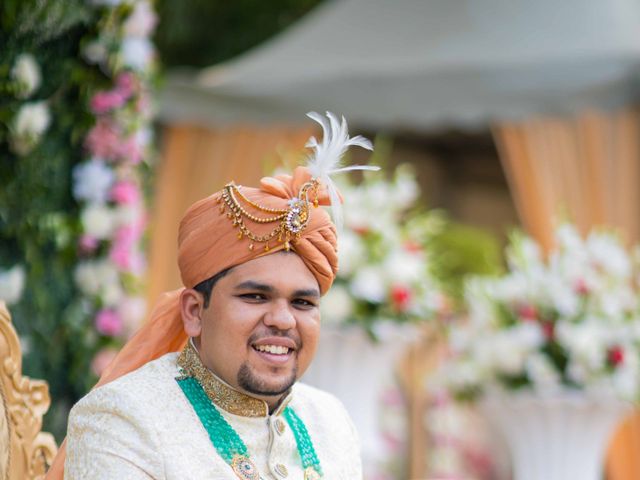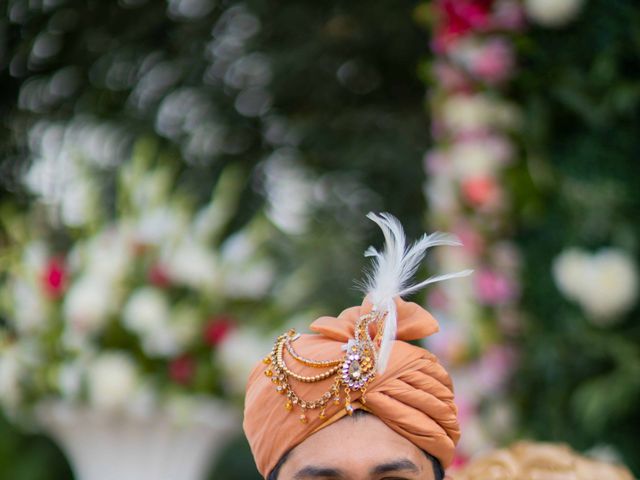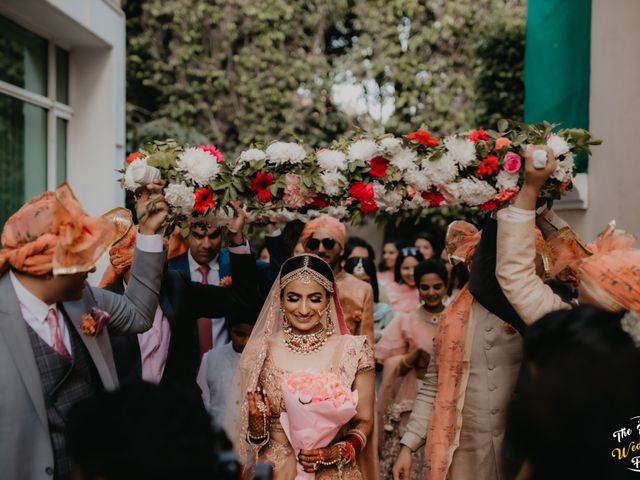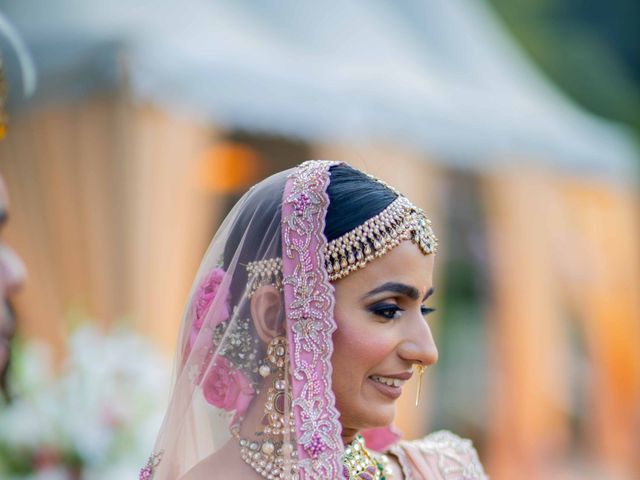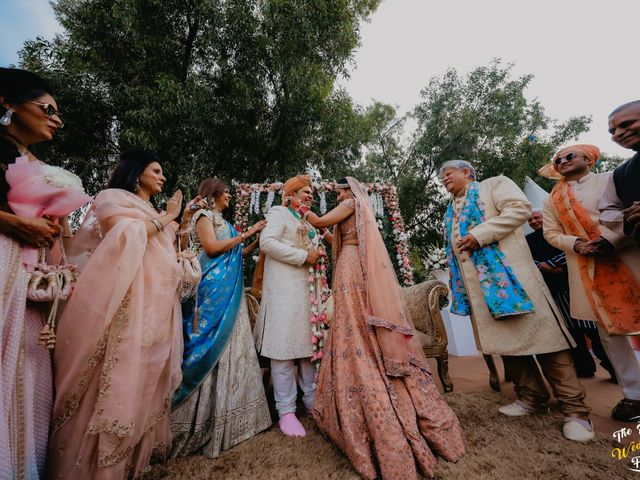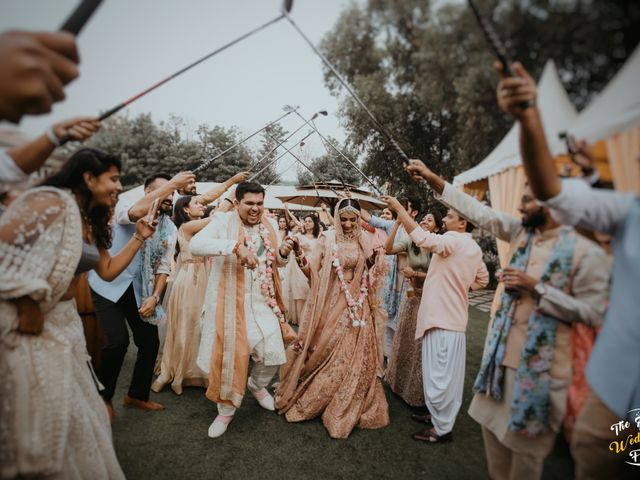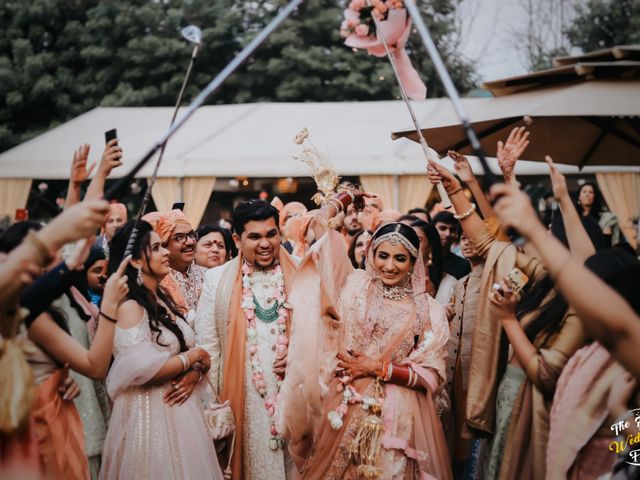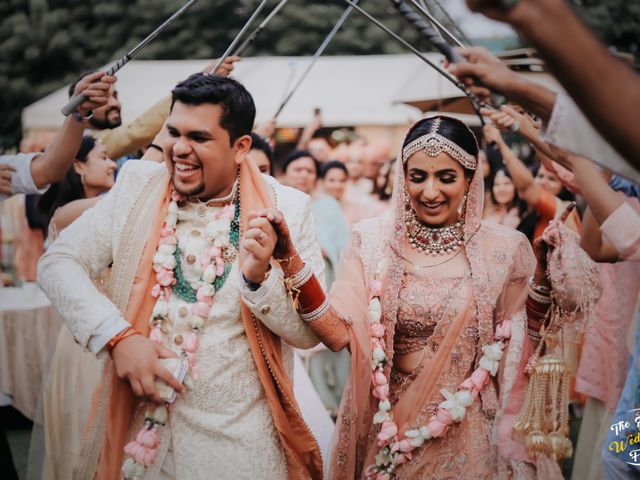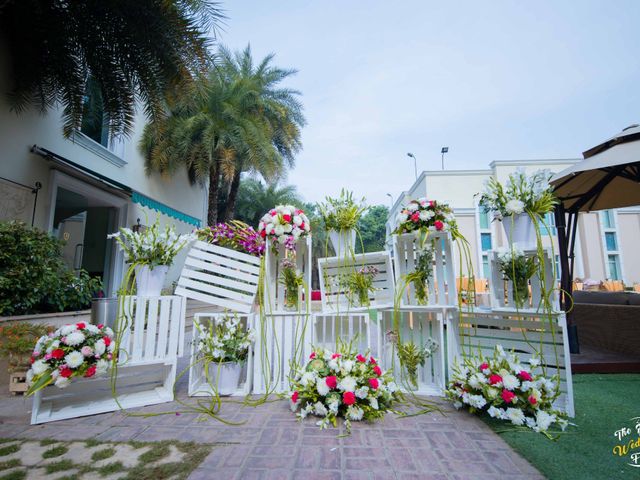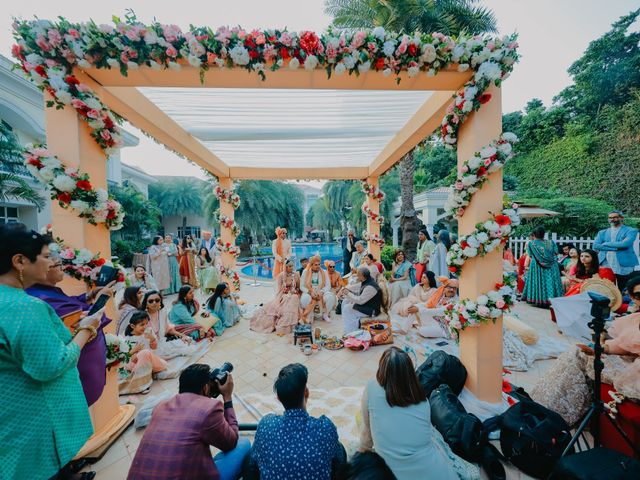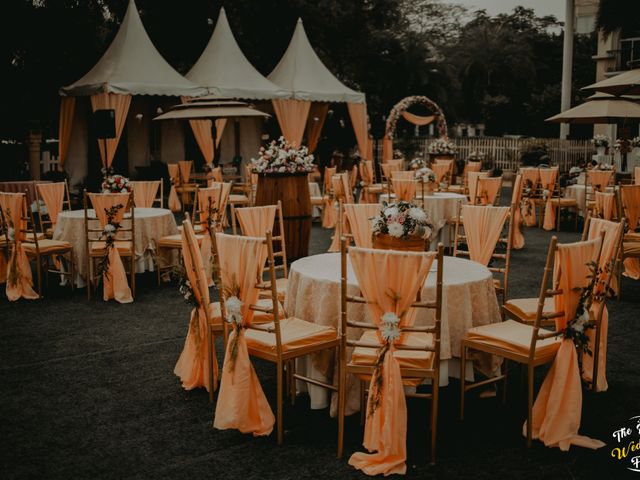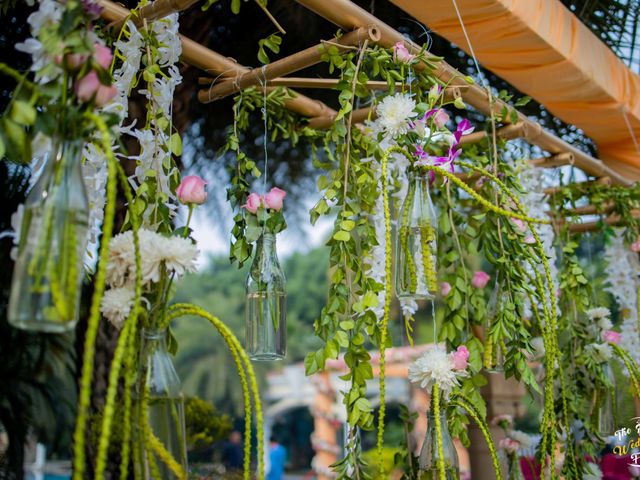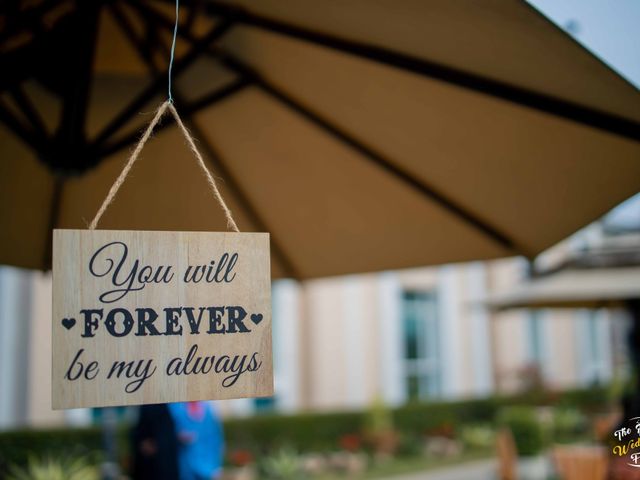 Our Real Wedding
We had a day wedding which took place at The Palms Town & Country Club, Gurugram and are ever so thankful for the lovely weather and the warmth & love of our friends and family. The theme of the wedding was, "Garden of Love" and we requested our close ones to wear pastel hues.
There was a lot of personalisation at the wedding with cute hangings saying "Just Married", "You will forever be my always" and so on. There were coasters which read, "Mr. & Mrs. de Souza est. 23.11.19". The entire decor was in soft hues to compliment our outfits and there was an interesting use of flowers and fabrics. There was a live band which kept the vibe very upbeat!
We had men from the groom side donning floral blue stoles whereas from the bride's side- the men were in peach floral headgear and wore a flower badge.
The car came in with blue balloons which were let off on their arrival which was met with a shower of flowers from the bride's family. The bride's nephew led her to walk to the groom as he carried a board in the shape of a heart which read, "here comes the bride." The bride carried a bouquet in her hands as her brothers carried a floral sheet above her and the bridesmaids followed with smaller bouquets in their hands.
Continue reading »
When the bride and groom got together, all sang as they danced to "Perfect". Then, of course, were the exchange of garlands, lots of posing followed by the pheras by the pool.
And when it was time for the Doli, the bride tossed back her bouquet and then hand in hand with her golfer groom danced under a cover of golf clubs raised by his friends.
There were tears but there were smiles too! Soon after the couple left in an environment-friendly vehicle raising high the banner of "Just Married".
Ishan and Sonali 's wedding vendor team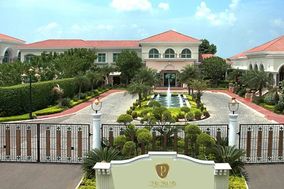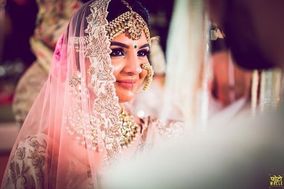 The Wedding Files
Photographer
Purab Paschim, M Rajsons Hiranyam
Jewellery
Christina WT
Bridal Lehenga
Other The Palms Town & Country Club weddings
View all
Other Gurgaon weddings
View all
Get inspired with Real Weddings
Other orange weddings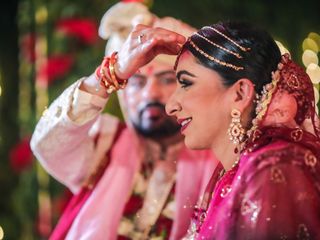 Show all
Other Winter weddings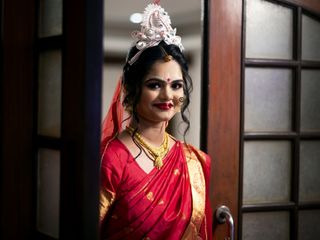 Show all
Other modern weddings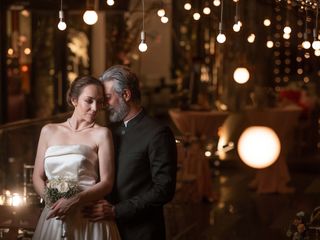 Show all