The Rule Book of Etiquettes You Need While Framing Your Whatsapp Invitation for Weddings
WhatsApp invitation cards for weddings are a trend these days for reasons more than one. They are budget-friendly, convenient, eco-friendly and what not. But there are certain dos and don'ts that one must follow when sending them. We share them.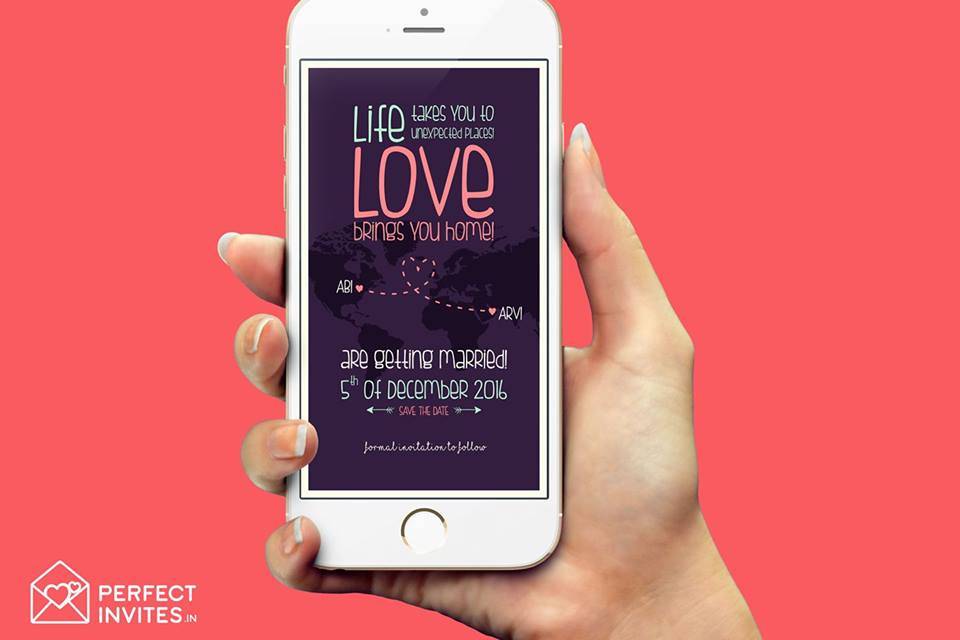 Sending WhatsApp invitation for a wedding has become the norm of the day for today's generation. There are plenty of reasons why millennials these days are chucking paper invites and going the Whatsapp way. These include affordability, creativity, and the ability to be customised as per one's needs. But, there are a few etiquettes everyone must follow when sending a Whatsapp invitation. Do take a look to know more.
1. Don't get very casual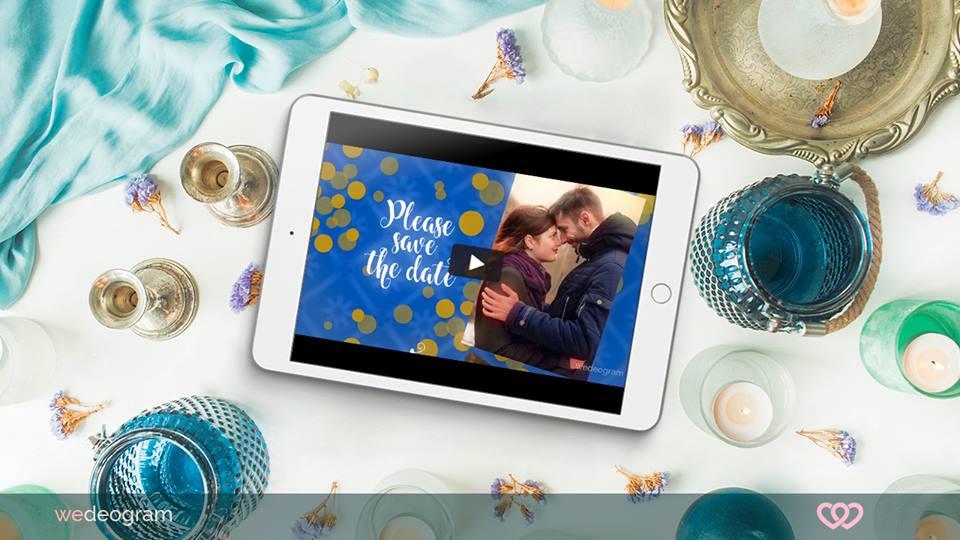 Want to declare to the world about your impending wedding? It's but natural to be over excited about it. But, when you are sending a wedding invitation via WhatsApp, do not go overboard with too much casualness. Yes, it's alright to be a little casual in the choice of messages, but, one must never go overboard. Make your wedding invite personal and with a touch of warmth. Add funny quotes here and there, but maintain formality as you will send the invite to other people too who may not necessarily be your close buddies.
2. Include all the important information in your WhatsApp Invitation
As far as possible, include every little information that pertains to the wedding like date, venue, time, maps of locations, dress codes as well as RSVP. Make your wedding invite as informative as possible without overloading it with unnecessary details. The key to writing the perfect Whatsapp invitation is to keep it crisp but informative for guests.
3. Follow up with your WhatsApp Invitation
Sending a Whatsapp invitation for your wedding? Well, in that case, do not forget to follow up on the guests that you have invited. Mostly, guests give an instant reply to an e-invite. But, it's sometimes possible that they may forget about it completely. This makes it essential that you follow up with your invitees by calling them up personally, or, sending a mail or even re-sending the wedding invite. It should be done usually a week or two after you have WhatsApp your invitation.
4. It's ok to have paper invites for some guests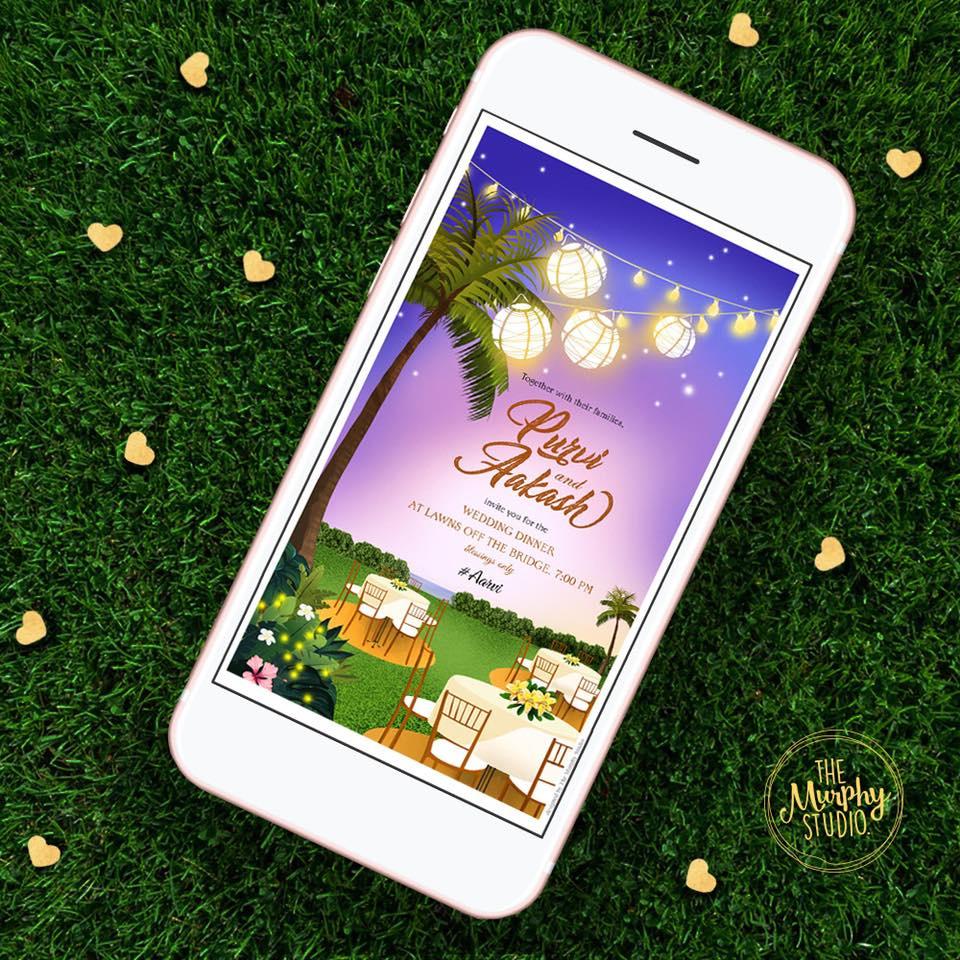 Most people on the planet are quite technology savvy but this isn't the norm with all. There are a few guests like grandmas and grandpas that aren't all that comfy with technology. In this case, you can send them paper invitations.
5. Be careful of sending it to everyone
This is one of the most common mistakes people make when sending e-invitations via WhatsApp. They sometimes end up sending their wedding invites to even those that are not on the invitation list. One must make sure to send an invitation to a person personally rather than in a group chat. Also, it's a wise idea to refrain from sending invitations via WhatsApp to the elder relatives of your family. Restrict to using paper invites for them.
6. Give attention to design
Whether paper or WhatsApp, an invitation needs to have a nice design. It does not matter if it's simple, but the invite has to have a certain design based on your likes. You can get one made from a creative graphic designer, or, else, create your own invitation design that will reflect your story. Personalise your invitation to match your likes. For example, if you like fairy-tales then create a princess or a prince invitation card with castles and Disney characters. A WhatsApp invitation can also be quirky.
7. Use less of fonts and logos in your WhatsApp invitation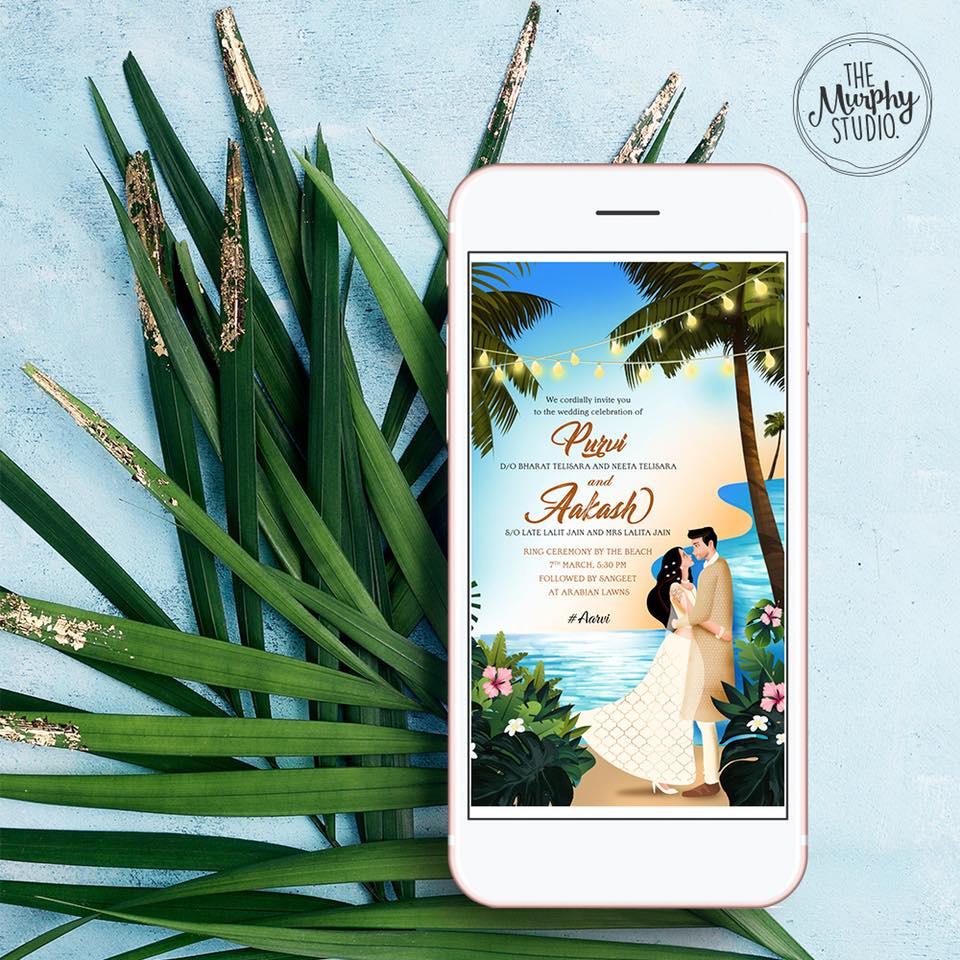 Do you want to confuse your guests with a wedding invite that is overloaded with excessive fonts as well as logos? Yes, it's a common mistake many people make with WhatsApp invitations. They overwhelm their cards with several types of fonts and designs, thereby crowding the space and making it appear dirty.
8. Don't use long messages
Never assume that all your guests will die to read a two-page wedding message. No, not everyone is your close buddy. Give your guests a break by writing a short yet informative invitation that does not look boring.
9. Send a video invite
A video invite sent on WhatsApp is the perfect way to let guests know about your wedding day and time. Also, it looks more attractive and is remembered by all. Make the video eye-grabbing by taking the help of a professional graphic designer.
10. Send your scanned invites via WhatsApp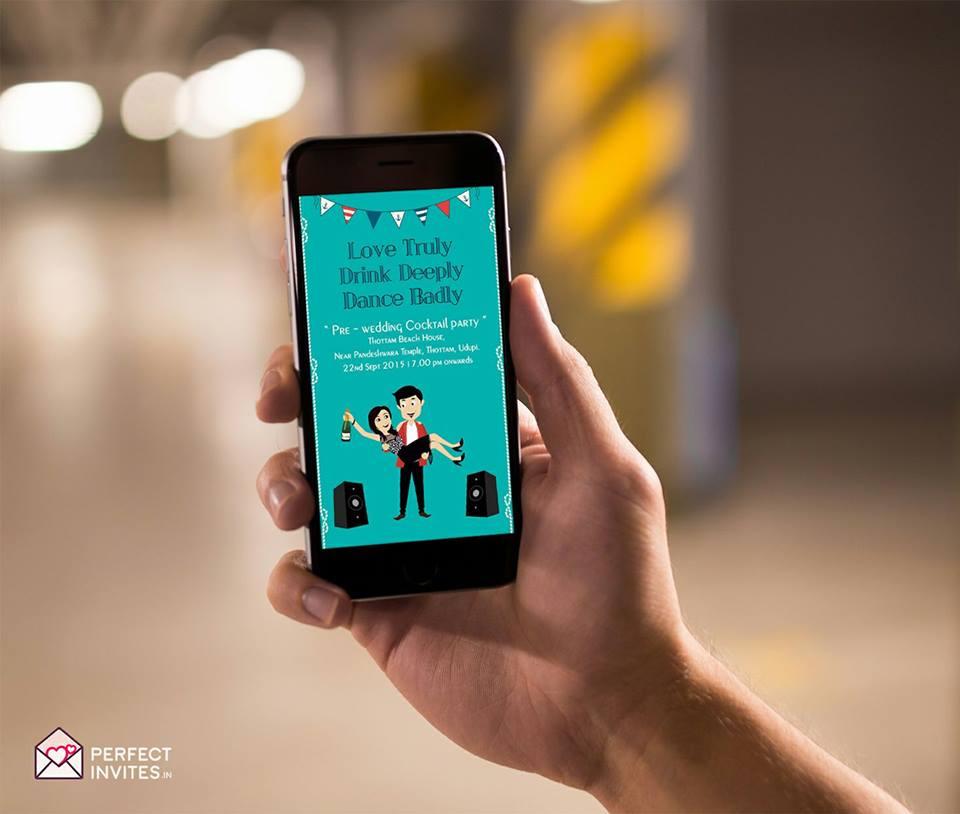 If you wish to get a paper invitation for your wedding to collect it as a keepsake for future, then, in that case, get the card scanned and then show it to your friends and other guests by sending it on WhatsApp. This will look personalised as well warm.
You will definitely nail your WhatsApp invitation if you follow these above-listed etiquettes sincerely. If you are unsure how to proceed, hire a professional designer to get started.
What are your thoughts about WhatsApp invitation? Let us know through comments.