Here's a Comprehensive Guide on Curating and Sending Wedding Invitations Online for Your Big Day
People are increasingly moving to send their wedding invitations online. Not only is it environment-friendly, but cost-effective too. It's efficient, offers complete control and saves up on a lot of hassle. Here's all you need to know about it.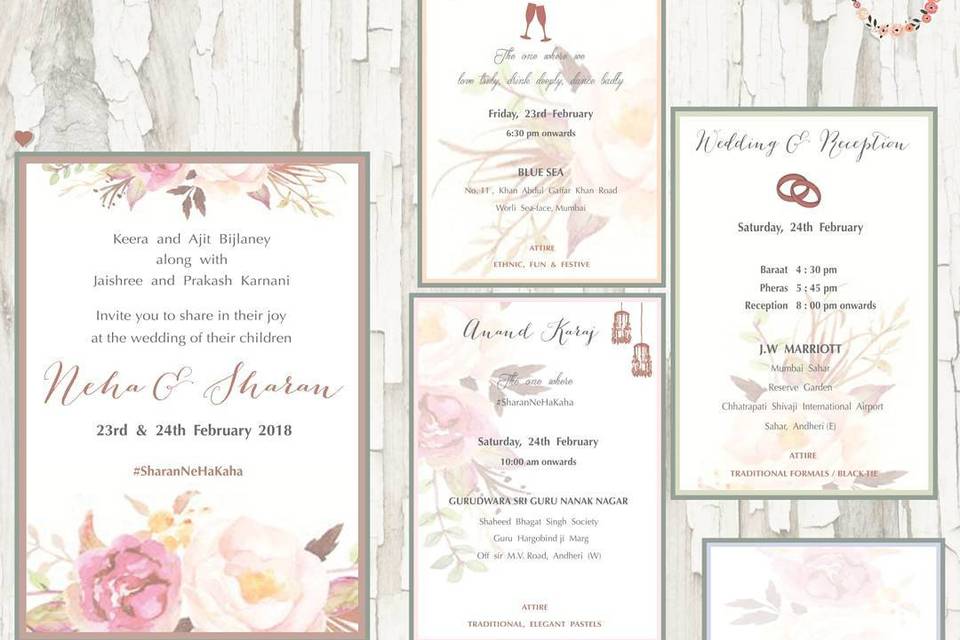 The first thing anyone planning a wedding should have on their agenda should be to work on the wedding invites. It takes time to draft the perfect invite that everyone likes. Moreover, correcting mistakes, collecting all the required elements and more also takes time. Now one can go traditional and send extravagantly printed wedding cards. Or they could save up on paper and cost, by sending wedding invitations online. It's a really easy process that helps you save time and money. Here's all you need to know.
Mediums To Use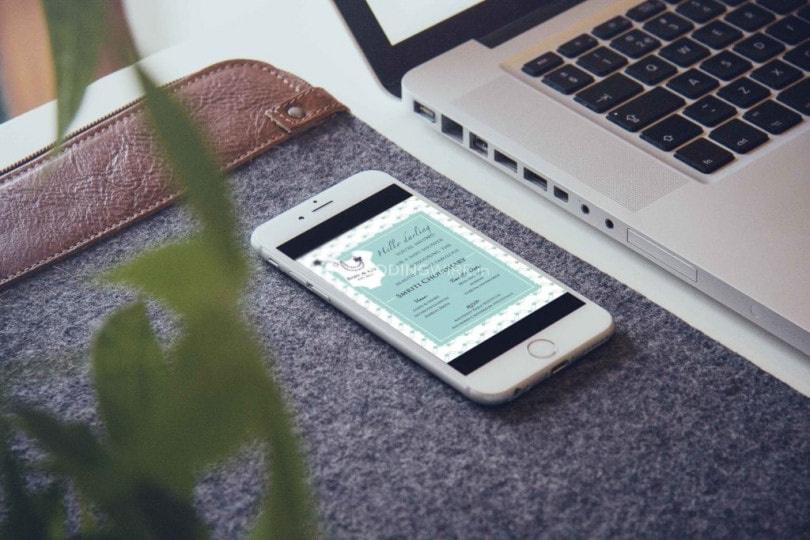 1. WhatsApp
Of course, one of the most convenient and quick ways of sending wedding invitations online is WhatsApp. People use it almost throughout the day, so there's no scope of them even missing out on the invite. Moreover, there's a whole lot you can do with WhatsApp wedding invitation message, from simple text invites to videos to even a pdf of the invite.
2. Mail
You could also send your wedding invitations online through an email. Though we suggest sending emails out to your colleagues only. While your relatives might still skip out on checking their email, your colleagues wouldn't. Again there's scope for a whole lot while sending out email invites.
For more, go through this selection of wedding invitation email templates to help you craft the one for you.
3. Facebook event
While this might seem like an odd idea, it's actually quite brilliant. You can just simply select a large audience from your friend list. They'll be collectively sent out invites and then people can also RSVP easily and quickly. Not only that, it can become a whole discussion forum or one to post updates. Keep updating the event page with photos, videos and more. This is probably one the easier ways to send wedding invitations online.
4. Wedding websites
If you didn't already know, yes, that's a thing too. People nowadays create full-fledged websites for their wedding. You can easily have all the information in a single place and even manage your wedding well with the help of the website. There are a lot of platforms where one can curate a wedding website rather easily.
Types Of Invites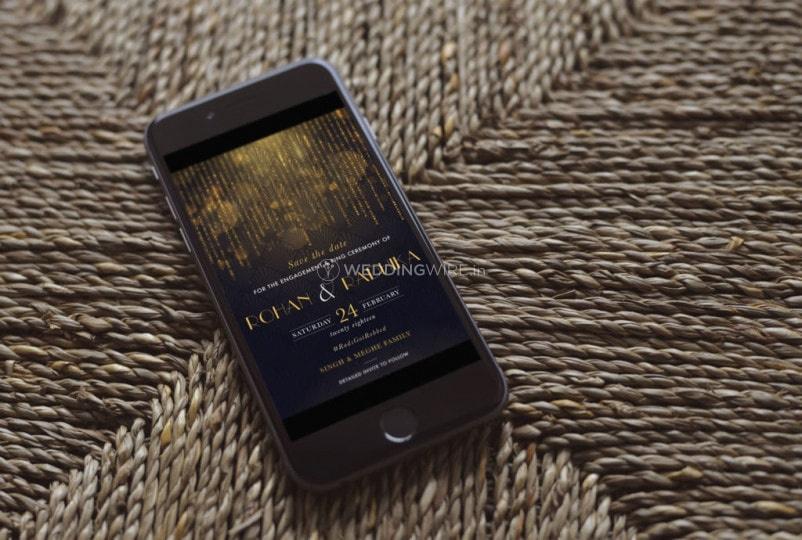 1. Text
If you want to go super simple with your invites then just shoot across a simple text to people. There's not much you have to do, draft a nice invite with all the facts and broadcast it to your contacts. In fact, you could take references from this piece we did on Indian wedding invitation text messages.
This is surely a hassle-free, and easy way of sending out invites. With WhatsApp, you just have to select your contacts and can collectively send the wedding invitations online to the guests.
2. Photos
Pre-wedding shoots are a must these days. Why don't you get it done way before time and use it to send out your wedding invitations online! There a few ways you can do that. You could send 2-3 best pictures of the shoot and accompany them with a nice text invite.
Another option is to write over the images so you could use different images for different events. You could even make a nice collage and again mention all the information on the collage. This is surely a sweet way of sending out your invites.
3. Video
Talking of pre-wedding shoots, videos are also a big part of them nowadays. While of course, you want a nice pre-wedding video, you could use a small snippet from it as an invite. You just have to pick a small section you like, edit it and have the information mentioned in the video.
You could send it through all of the above-mentioned platforms - think a Whatsapp invitation video for one.
4. Caricatures
Caricatures are all the rage these days! They are super quirky and add a fun element to your invites. Nowadays you can find so many artists who can replicate your face in the form of a caricature. You could either have digital caricatures made or hand-sketched ones which you can then scan. Create a whole e-vite around those caricatures, so that it doesn't look too informal either.
5. GIFs
Another quick and quirky way of sending wedding invitations online is to send out short GIFs. Find a designer who can use your caricatures and create a nice GIF out of it. If not caricatures, use a cute or funny little snippet from your pre-wedding video and create one out of that.
With all this insight on sending wedding invitations online, we hope that you understand how to go about it. If it seemed daunting till now, trust us it is one of the easiest ways of sending invites. It helps you save money and time. And also helps keep tabs on who has been invited and who all have responded. You can also play around with so much with these online invites. So get cracking and start working on your invites. So, go ahead and design your very own wedding invitations online and invite your loved ones and family to what happens to one of the biggest occasions of your life.
Remember to share it with the soon-to-be-married couple!