DIY Please! 3 Online Wedding Card Maker With Photo Features To Craft The Invite Of Your Dreams
Your wedding is going to be a display of your love for each other. Highlight your story of love and romance with a custom invite that you self-design using a wedding card maker with photo.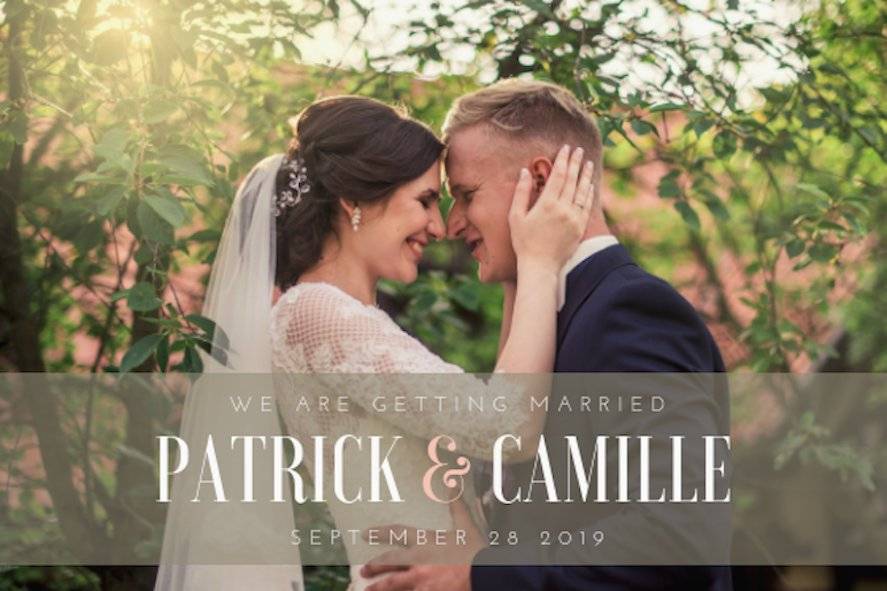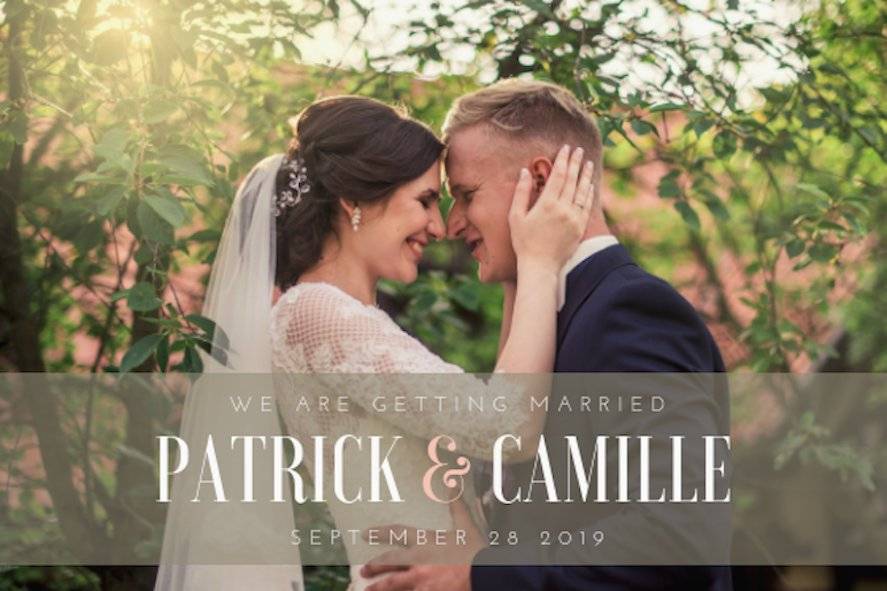 Image courtesy: Canva
What makes a wedding so special? It's those little details and personal touch that helps couples-to-be to make their D-day extra-special and memorable. Believe us or not, it all starts with your wedding invite.
DIY All The Way - A Wedding Card Maker With Photo Feature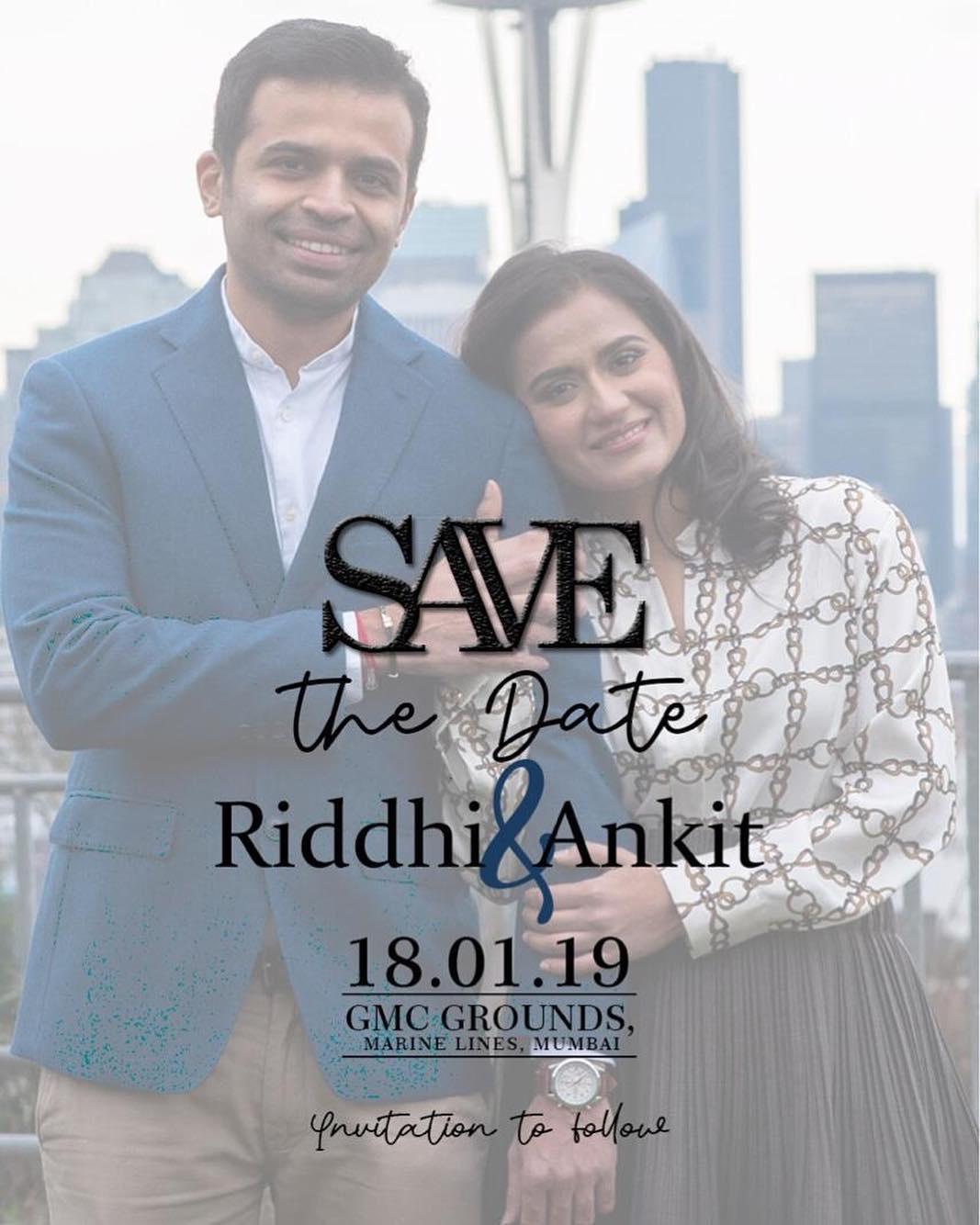 Image Courtesy: Fleek Invites
In fact, in the years to come, you will cherish your wedding invitation with fondness and memories. So, what better than creating your own invitations!
Using an online wedding card maker with photo features, you can personalise it and make it look extra special. It's a unique way of extending an invitation to your loved ones to be part of your special day. Easy to design, these invites come with umpteen variations of ready-to-use templates- just download a cute picture of you two, write some crisp poetic words and there you go!
Once you have finalised your invite with the wedding card maker with photo features, you can either download the online version and straightaway inbox it to your friends and family or have it printed and send it across via post. However, we would recommend you to go with the paperless, online version, as it is not only easy to share but also cost-effective and eco-friendly.
We've rounded off three best and easy-to-use websites that come loaded as wedding card maker with photo features. Go on and craft a gracious invite that will speak of your taste and personal touch.
1. Fotor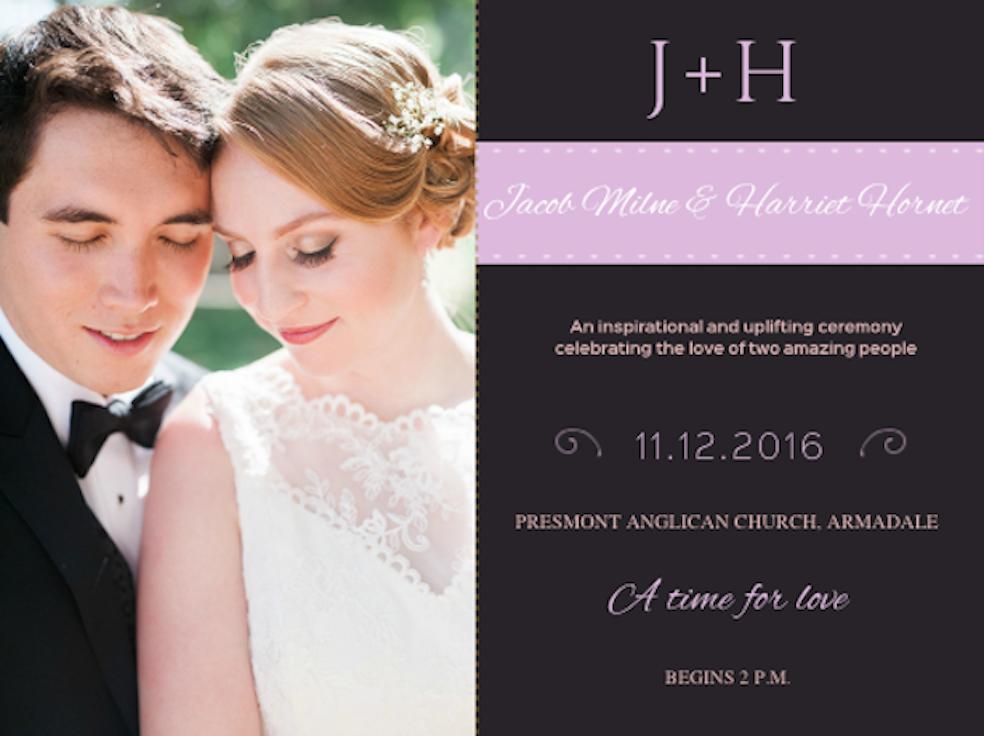 Image courtesy: Fotor
Fotor allows you to create your wedding invite with just a few clicks. You can choose an eye-catching invite from the available templates on the website.
This option amid wedding card maker with photo features, give you an option to import your own image and change font and colour schemes based on your own personal liking. It also allows you to select the size of your invite.
Simply sign up at Fotor, create and save your invite to share it with your guest list.
2. Canva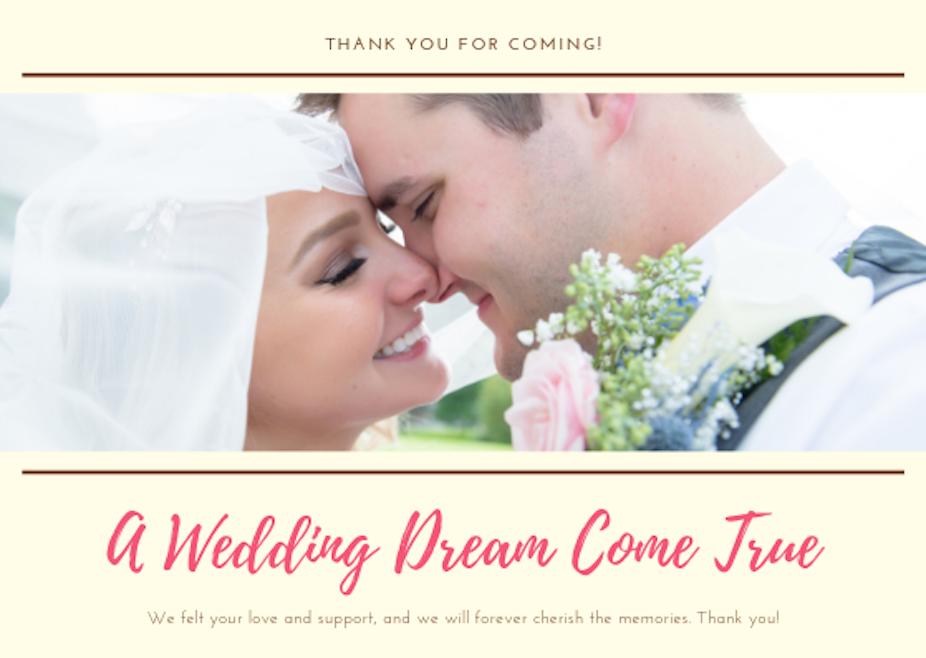 Image courtesy: Canva
If you are looking for a website that comes loaded with the wedding card maker with photo features and stress-free experience, try Canva.
Browse through a library of beautiful wedding invitation layouts and choose the one that suits you. To add your personal touch, you can upload your own images, change fonts, colours, edit text and add filters based on your choice. If creating a wedding invite is easy on Canva then sharing it is much easier.
Depending on your convenience, you can either print your wedding invitation or share it online or on social media handles.
3. FotoJet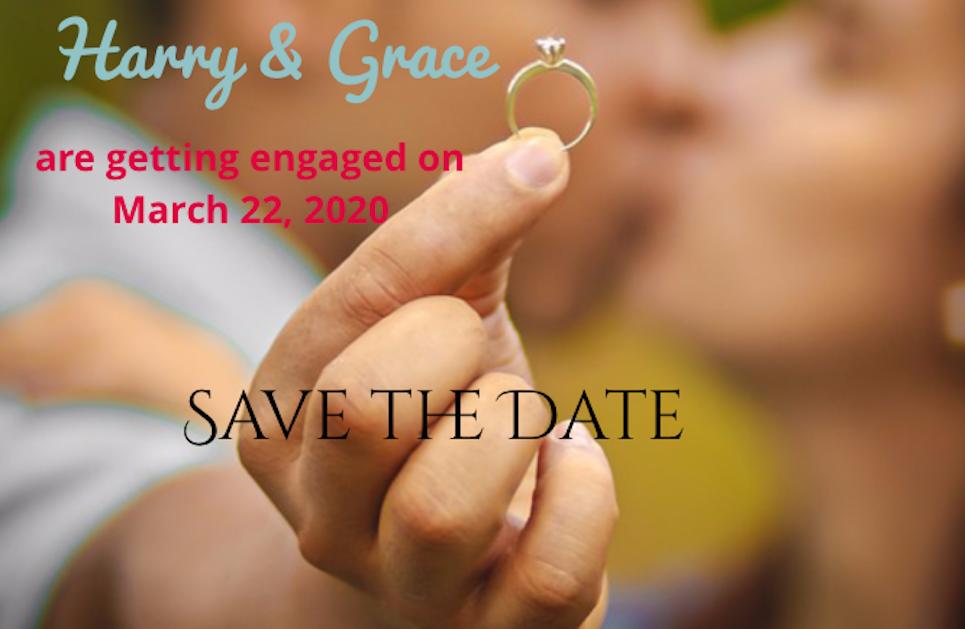 Image courtesy: FotoJet
FotoJet allows you to make a wedding card online easily, quickly and hassle-free. Whether you want to make a wedding card using your own photo or create something from the images available in the gallery, you'll find stunning wedding invitation templates.
With a few clicks, you'll be able to create your own wedding invitations. So why rely upon graphic designers or wedding planners when you can do it with a click of a mouse.
Doing It Right - Things You Need To Keep In Mind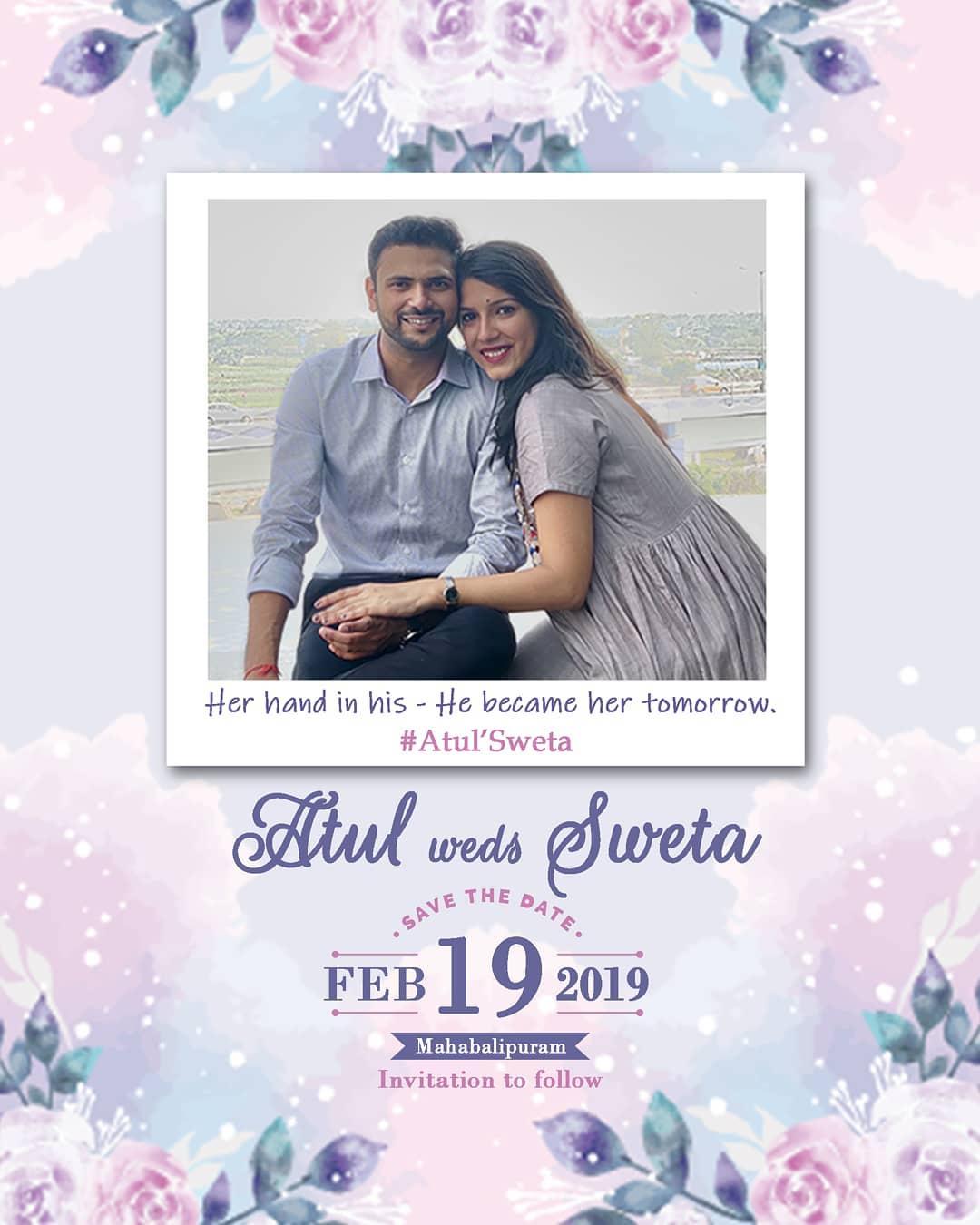 Image courtesy: Simply Sophisticated
Now, that you know which wedding card maker with photo features you may opt for, it's time to know how to add finesse to your splendid creations:
1. Size matters
Size of your invite does matter but only if you plan to print and send across your wedding invite via post.
We would recommend you to stick on to the standard sizes as non-standard shapes and sizes may incur an extra cost. Or opt for wedding invitation email messages, with your e-cards clipped along to them.
2. Select an image in advance
If you are keen to design your wedding invite with photo, make sure you keep 2-3 options of your photographs ready.
Try to select a photograph and choice of colours that would match with the theme of your wedding function. And in case you are going to get these invites printed, shortlist images that are of high-quality and high-resolution only.
3. Perfect font
The font for your wedding invite is equally important. Make sure you test a couple of fonts before you zero in on anyone. Try to coordinate your font style with the choice of image, wording and theme as well.
And for the love of God, do not go with Comic Sans. It is never, ever, okay.
4. Don't forget to proof-read your invite
Even if you have no intention to print and post your wedding invite, its advisable to take a print of the final version and proofread it once before you hit the share button.
Every wedding deserves a beautiful presentation and creating a custom wedding invitation using wedding card maker with photo features are a great way to show your skills while adding your personal touch. And, if you have an eye for design, it is not that difficult either!
Do share with us your personal experience of designing an online invitation card using wedding card maker with photo.