15 Types of Best Simple and Unique Makeovers Pics
Different types of makeup looks offer a diva-like look and can range from dramatic to dewy; glamorous to gorgeous. So here are some trending makeup looks for you. Check here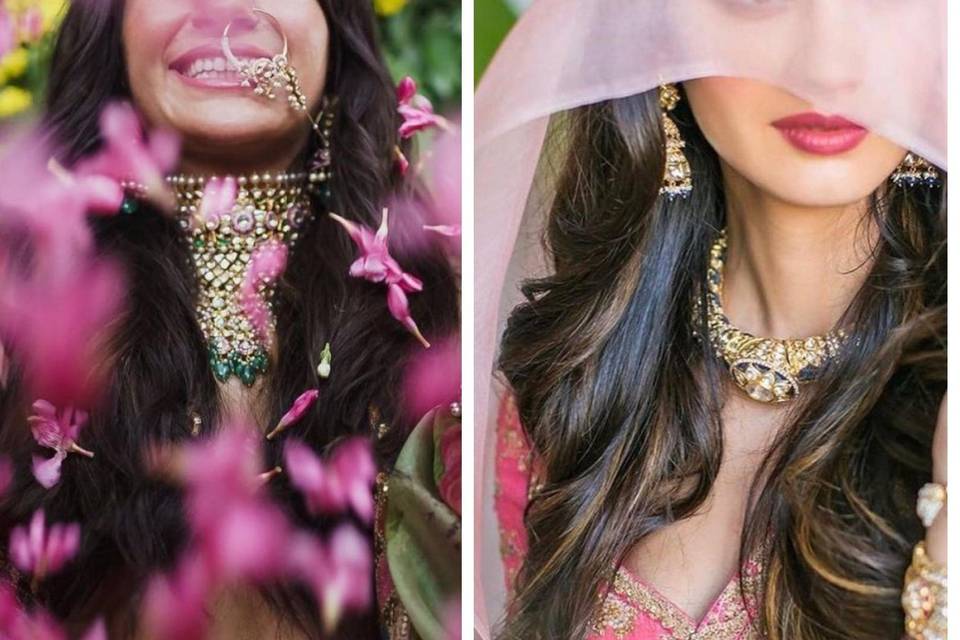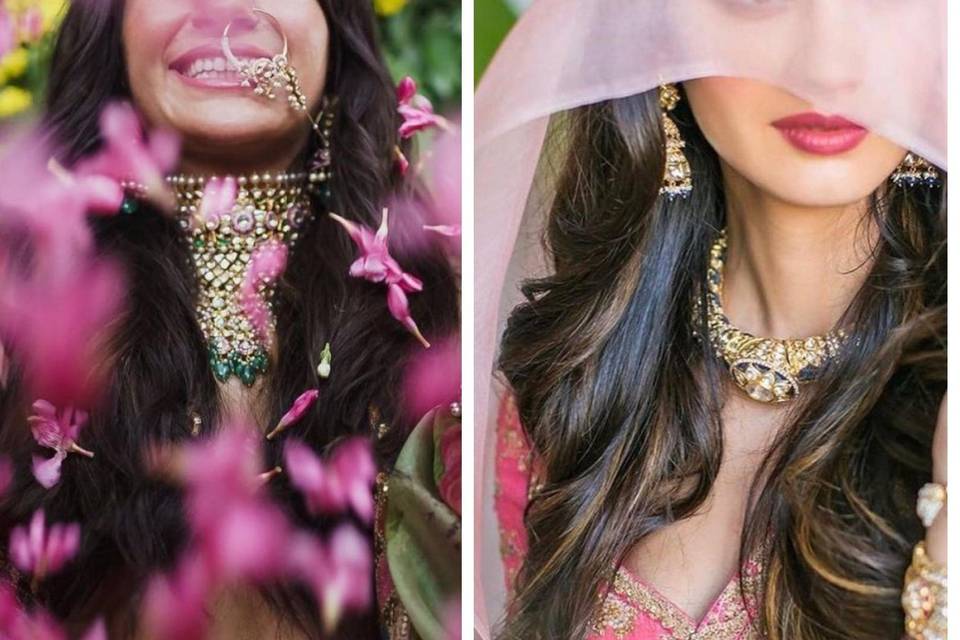 Image Credits - Vardan Nayak
The art of makeup has been reinvented and seen as an enhancer rather than something that hides your natural beauty. Different types of makeup looks work towards achieving the same goal- enhancing the natural features and beauty of a person. Contrary to popular belief, makeup is not something that conceals and changes how a person looks, in fact, different types of makeup looks are used to highlight and accentuate the real beauty of a person.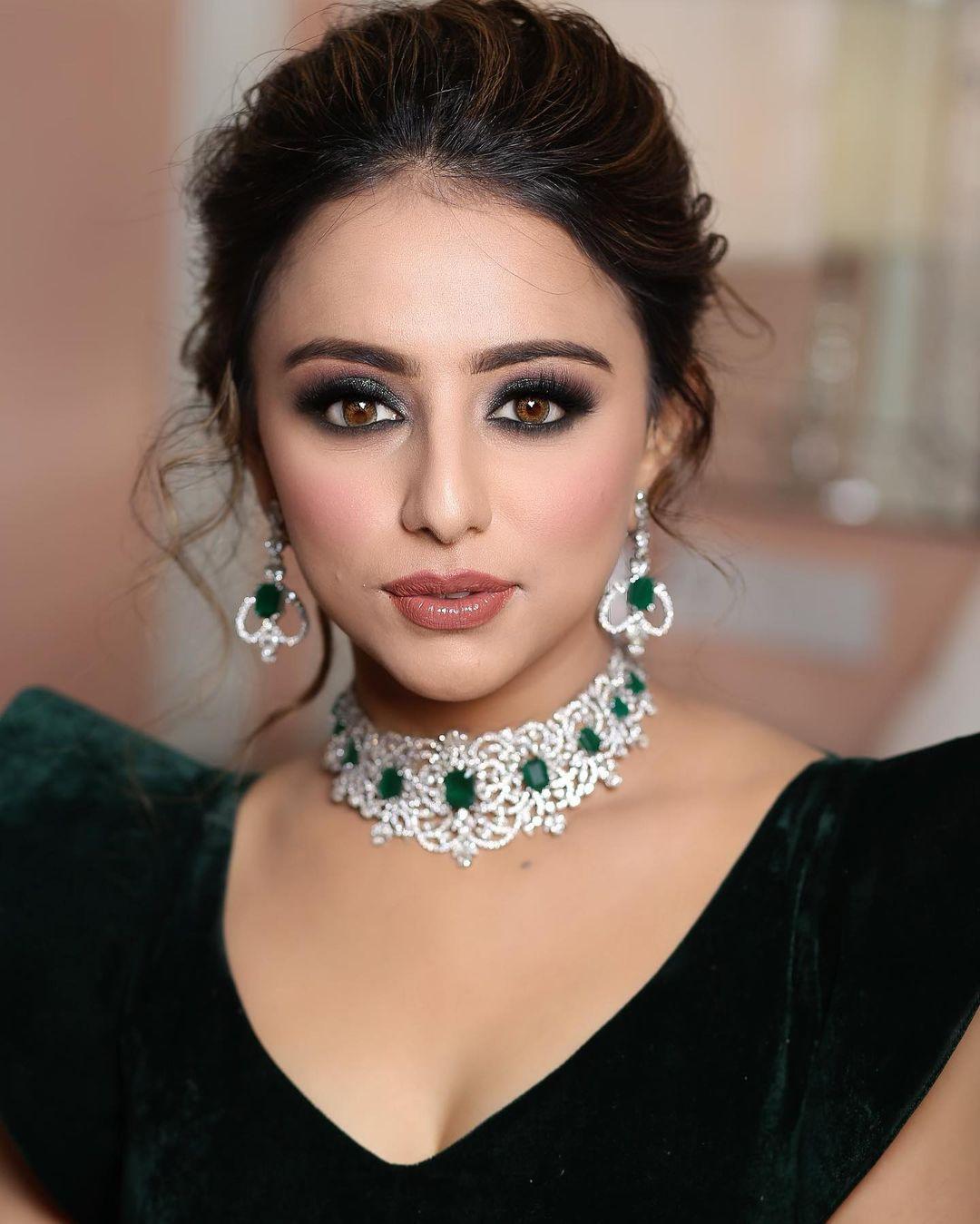 Image Credits - Samaira Sandhu
With a shift in how women across the globe have made makeup a part of their everyday necessities, the cosmetic industry has seen an all-time boom. New brands are coming out every day, promising better results and making girls spoilt for choice. There are many different cosmetics that work together to create the perfect makeup look. But it's not just the cosmetics but also the style and technique that matters. You can be using the same products but different techniques to showcase different types of makeup looks. Also, learning some makeup hacks will help too. Now, this may be confusing for us, but a makeup artist can create several types of makeup looks, depending on what you need, what results you want to achieve, the occasion and even the kind of skin type and personality you have.
In this article -
1. Types of Bridal Makeup Looks.
2. Tips to Apply Makeup in a Right Way
3. Types of Professional Makeup Looks Images
4. Types of Make Up Brands
5. Quick Tips to Choose from the Types of Makeup Looks for Your Big Day:
Types of Bridal Makeup Looks
Whoa! Who knew makeup came in so many different shades within all the shades? Let's understand what these different type of makeup looks are and what makes them each unique.
HD Makeup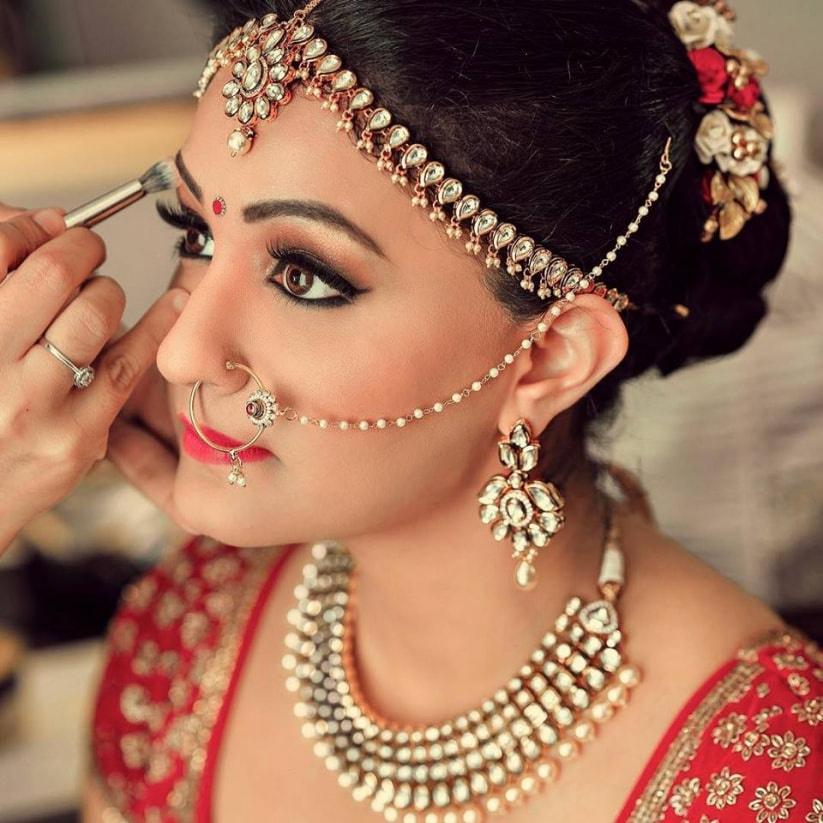 HD, or High Definition, makeup is what we usually see people wearing on our TV's and the big screen. Precision cameras can easily capture each and every line and crease on the face, both natural and formed by layers of makeup. HD makeup is a technique that uses sheer makeup that hides the lines and creases and does not crease over time. Thus, making the skin look flawless and camera-ready for hours together. The best part about HD makeup is that it does not feel heavy and makes you look extremely natural both on and off camera. It keeps your skin looking young and radiant for hours.
Airbrush Makeup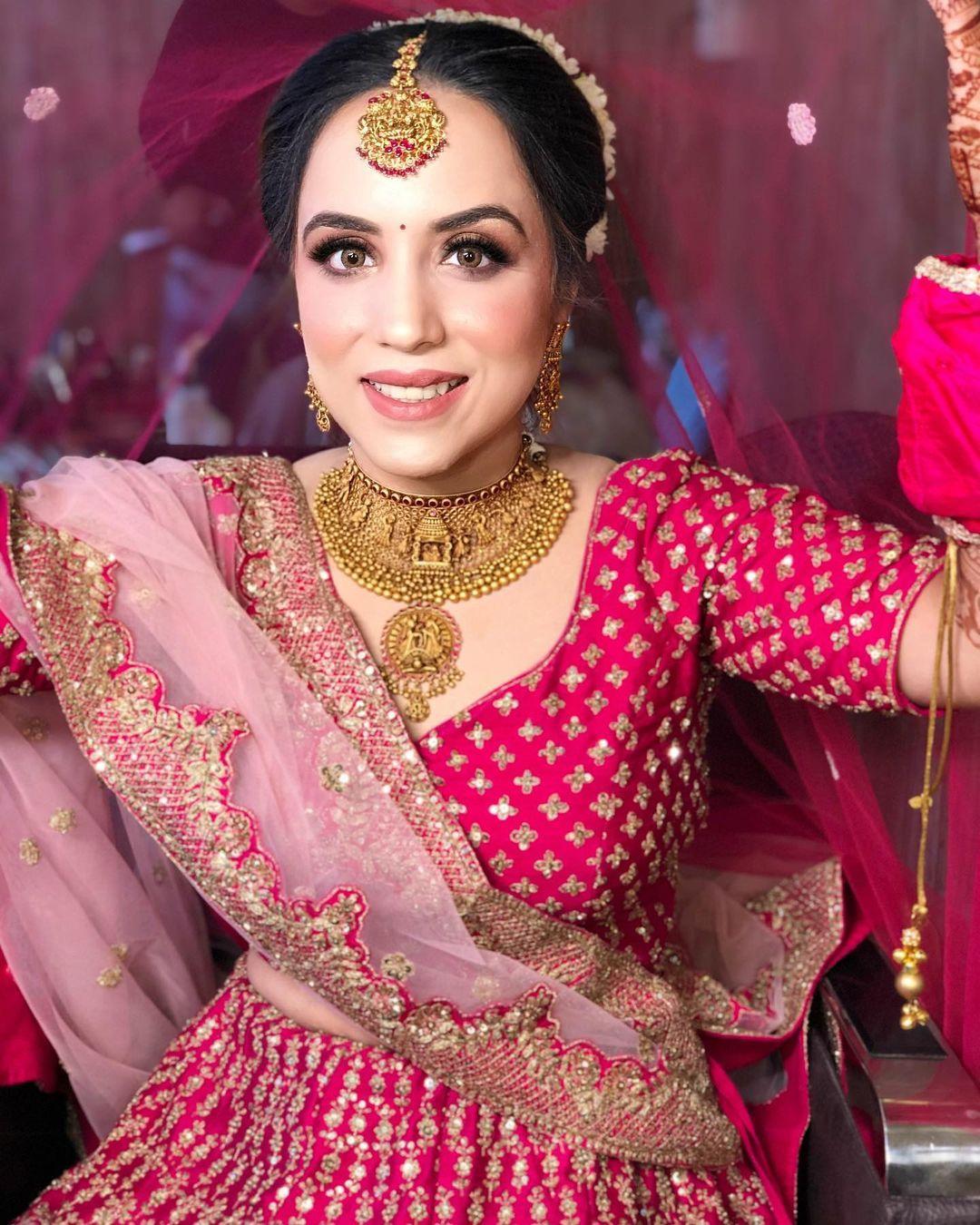 Image Credits - Kriti DS
Airbrush makeup is literally painting on makeup with an airbrush instead of traditional makeup application tools like brushes and sponges. It creates a layer of makeup, that has a smooth finish and makes you look flawless. It may feel a little heavy, especially if the weather is humid, but it lasts for hours. There are different types of makeup brushes to do airbrush makeup for the brides. The artist use broad brushes for cheeks and sleek brushes for eyes. Airbrush makeup probably has the most flawless and smooth look of all the different types of makeup looks. It completely covers any blemishes, dark spots or complexion differences, without looking unnatural or cakey.
Matte Makeup Look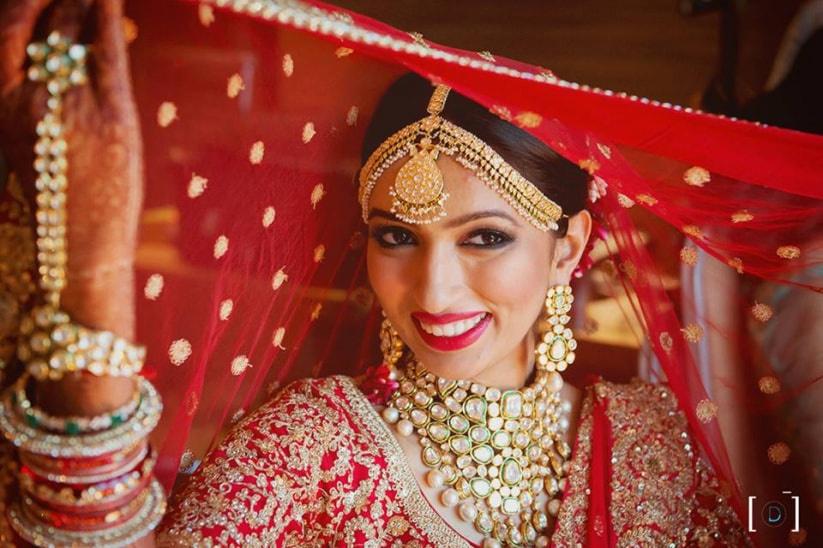 Of all the different types of makeup looks, matte makeup is probably the most popular. It can be your everyday look as well as made dramatic for special occasions. Matte makeup look allows you to experiment with bold colours and hues, without taking away the natural look of your face. It's bold and subtle at the same time, and perfect for all weather types too. It's a great makeup look for all types of occasions and for all times of the day. It's light, allows your skin to breathe and looks bold. Matte makeup comes in a wide range of colours and hues, allowing many possibilities to create stunning looks.
Mineral Makeup Look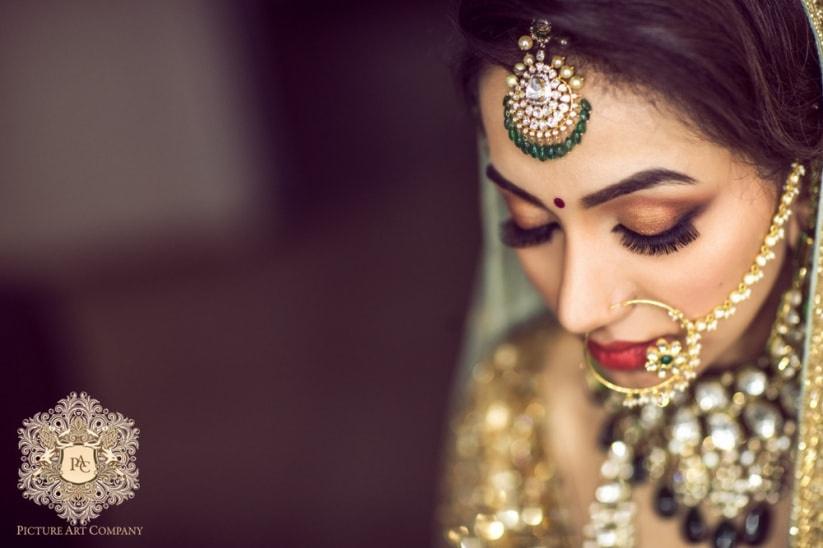 Mineral makeup uses chemical-free cosmetics that do not damage the skin. Cosmetics can be harsh and damage the skin, especially for those who have a sensitive skin type. Mineral makeup is often recommended by dermatologists and even skin specialists after special treatments are done to improve the skin. However, with the growing popularity for mineral makeup, the choices and possibilities are as much as any other types of makeup looks. Mineral makeup causes no damage or harm to the skin. It uses chemical-free makeup cosmetics that are as beautiful as other types of makeup looks without compromising on the health of the skin.
Natural Minimal Makeup Look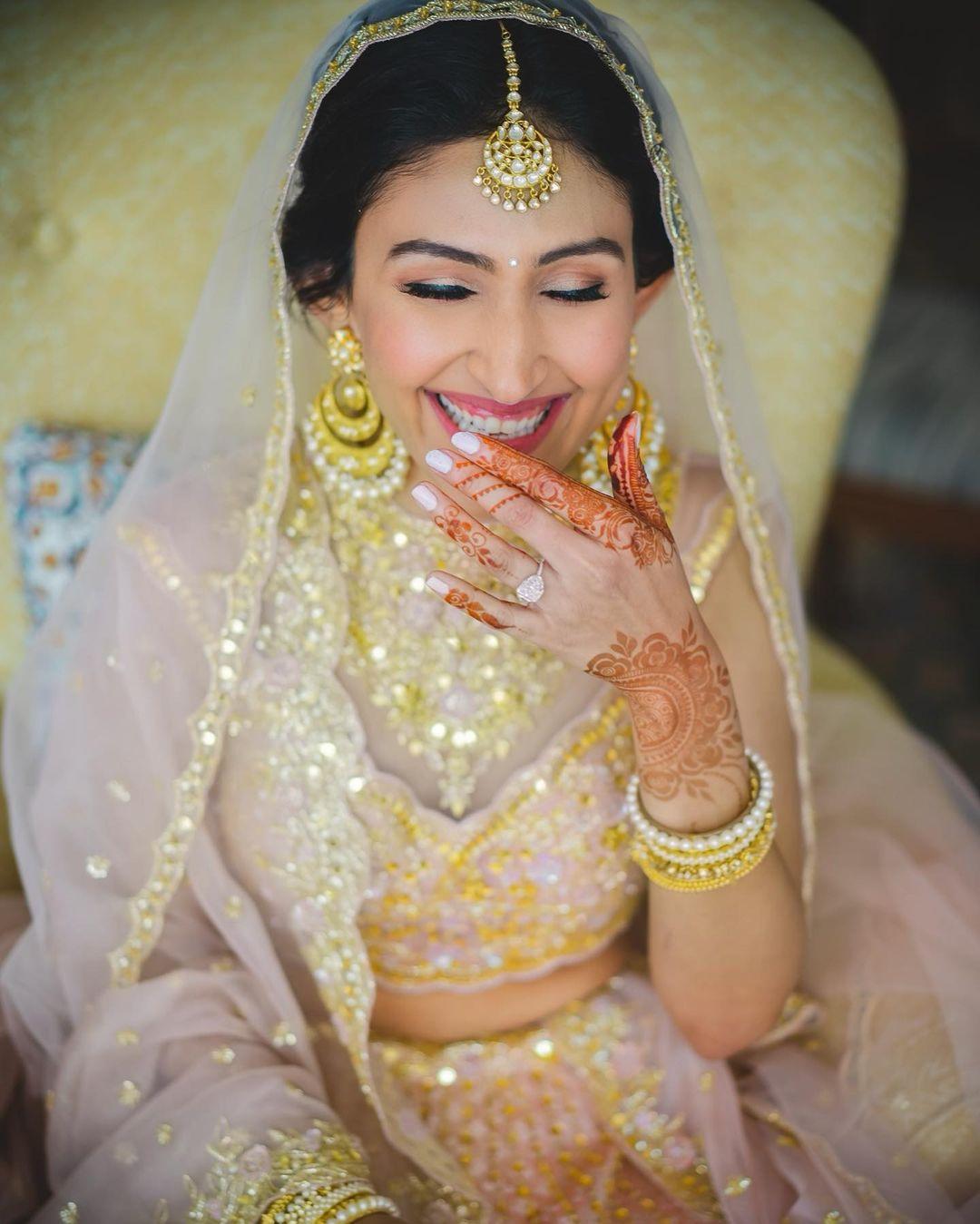 Not everyone likes dramatic, bold and loud makeup, especially for daytime looks and occasions. That's where natural makeup look comes in. It uses a light base to give you an even tone, with subtle colours to accentuate the features. It makes you look 'all peaches and pinks', just like you are blushing. It's the perfect makeup look when you want to look great but not all made-up. It has the benefit of making you look flawless, while not distracting from your natural features.
Read More - Simple Bridal Makeup Styles Trending This Wedding Season
Shimmer Makeup Look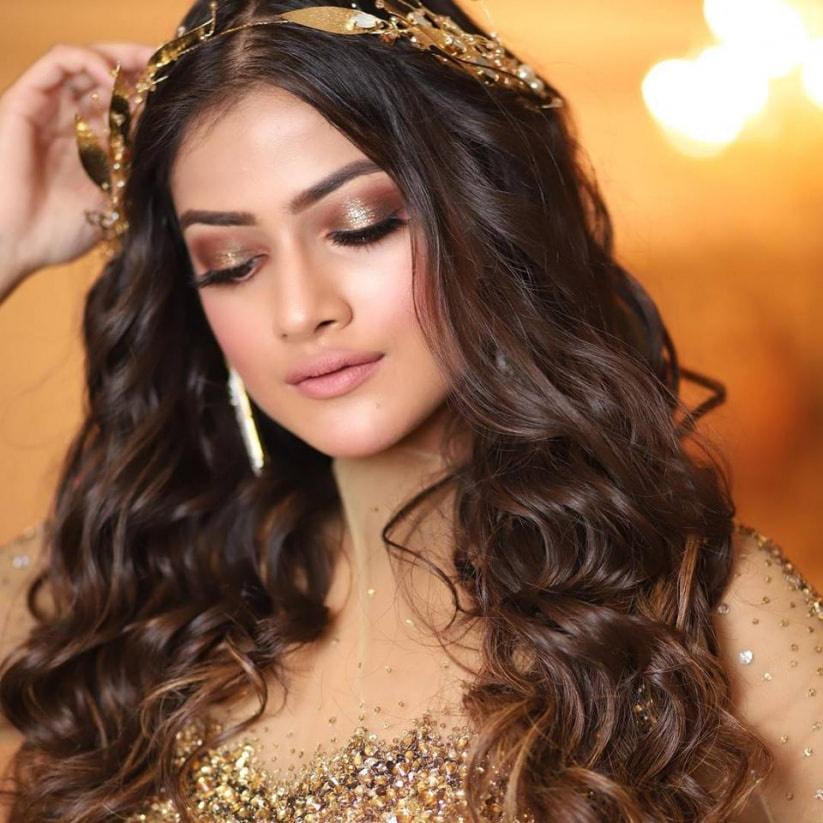 Shimmer makeup, as the name suggests, is all about shimmery and sparkly cosmetics that make you shine. It includes metallic shades and glitter for the extra twinkle on the eyes. Shimmer makeup techniques can be applied to all parts of the face, neck, shoulders and collar bones to accentuate your features. It creates a magical touch to any attire and occasion. Shimmer makeup can completely transform one's look from simple to stunning. It's a touch of extra sparkle to make your shine and stand out. It's extremely great for special occasions that call for that dramatic foot forward.
Smokey Makeup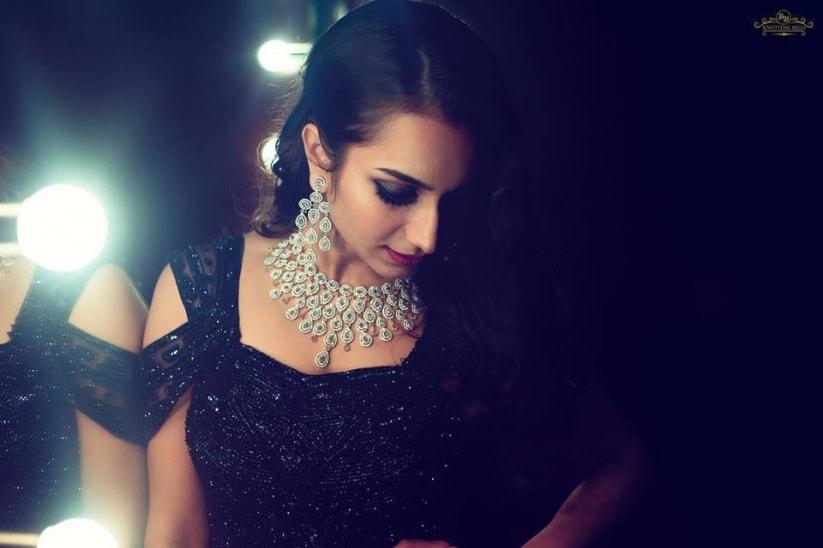 Smokey makeup works at creating a sexy-powerful look with dark eyes and bold lips. The main focus of this style of makeup is the eyes. Shades of blacks and grey are used to create a dark smokey look, and shades of brown may be used to create a soft smokey look. Long fake lashes, Kohl and an eyeliner complete the eyes. Depending on the occasion and the time of the day, the makeup artist may use a bold lip colour or even leave them nude to only highlight the eyes. Smokey makeup is all about the modern day woman who is equal parts graceful and powerful. It has an extremely sensuous appeal, without looking too modern or even eclectic.
Tips to Apply Makeup in a Right Way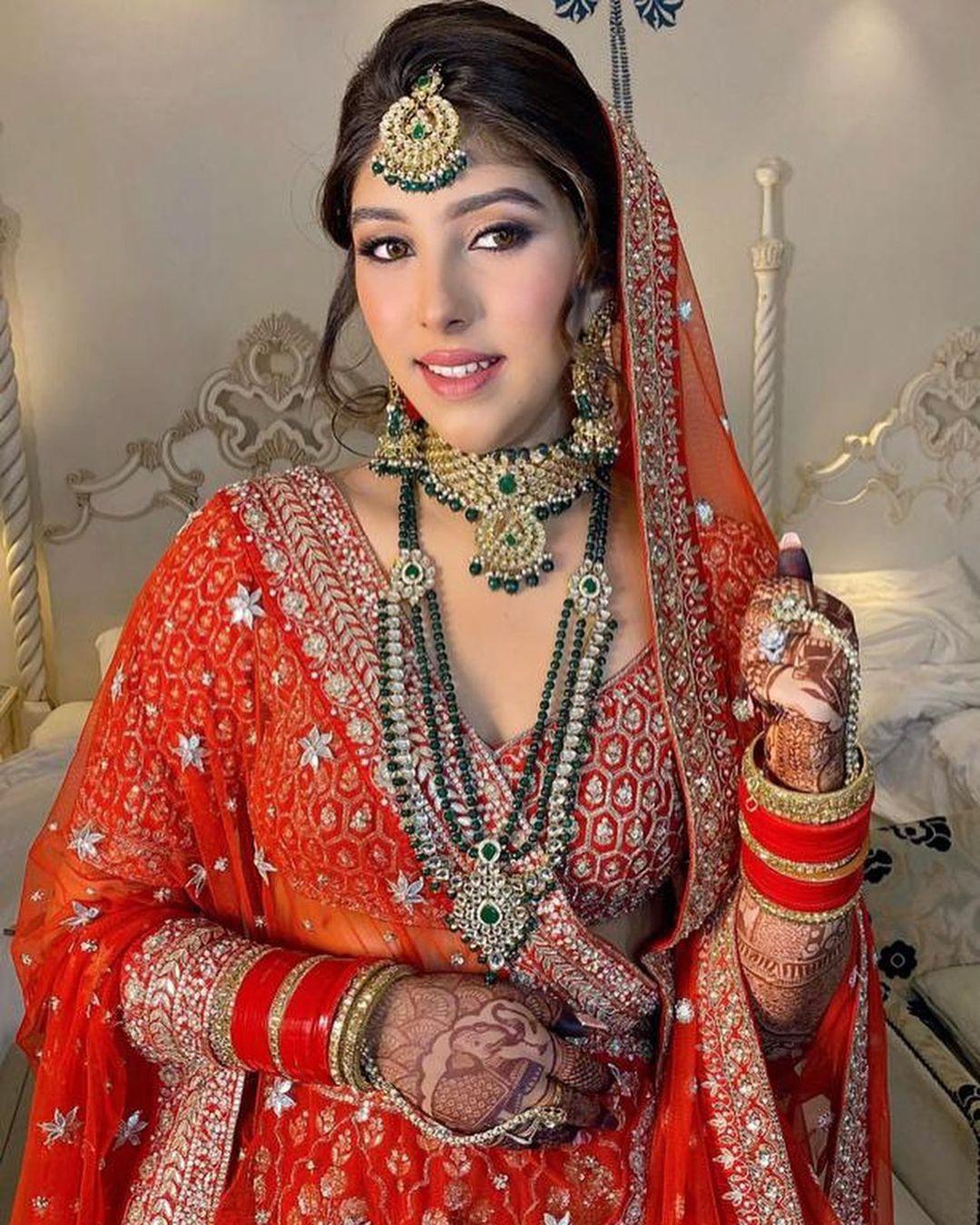 Image Credits - Ojas Rajani
Your D-Day is the most important day of your life so that is why it is important to highlight your best features like eyes and lips. Also make sure the base is just matching to your skin tone.
Elongated Traditional Liner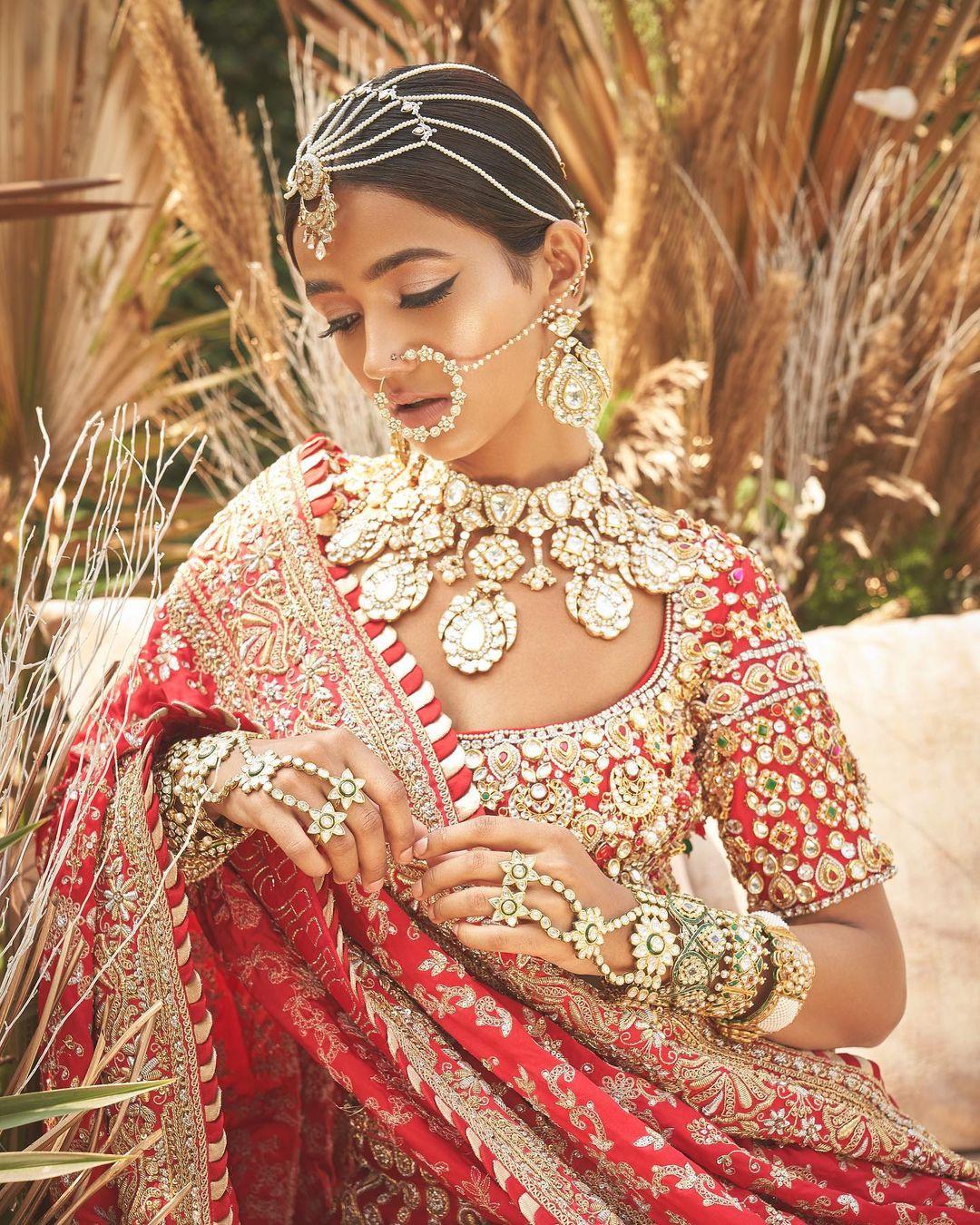 Image Credits - Namrata Soni

Image Credits - Stories by Jospeh Radhik
Eye Make Up is the most important part of Make-Up for the Bride. The most beautiful eye makeup can be achieved by picking the right eye shadow, right choice of eyeliner, kohl and mascara etc. The eyes can accentuate the bride's persona and make her look more beautiful and which is why it is important to keep your eye make-up graceful and beautiful.
Type of Makeup looks For Face
Dazzling Lips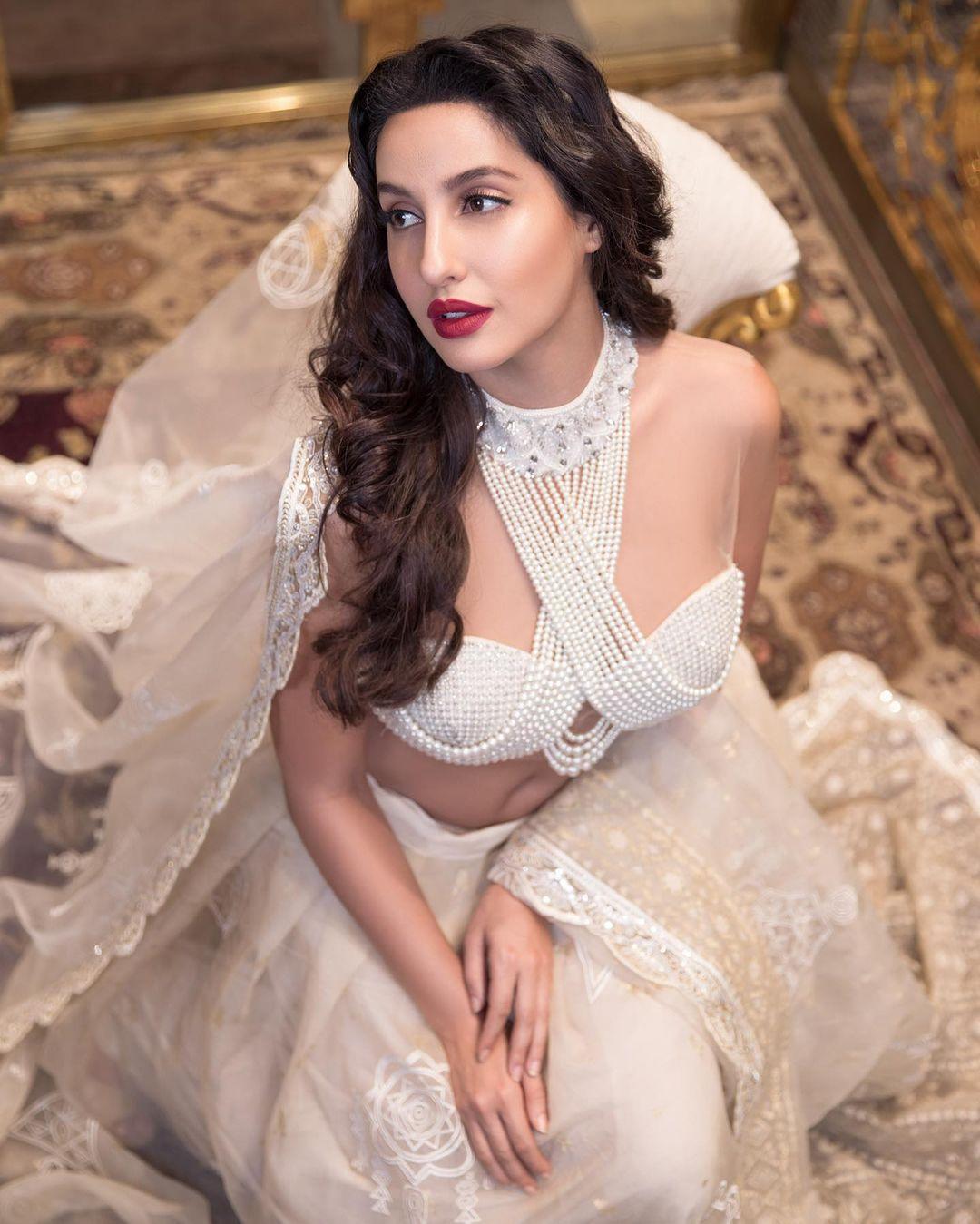 Image Credits - Namrata Soni
Peachy Glow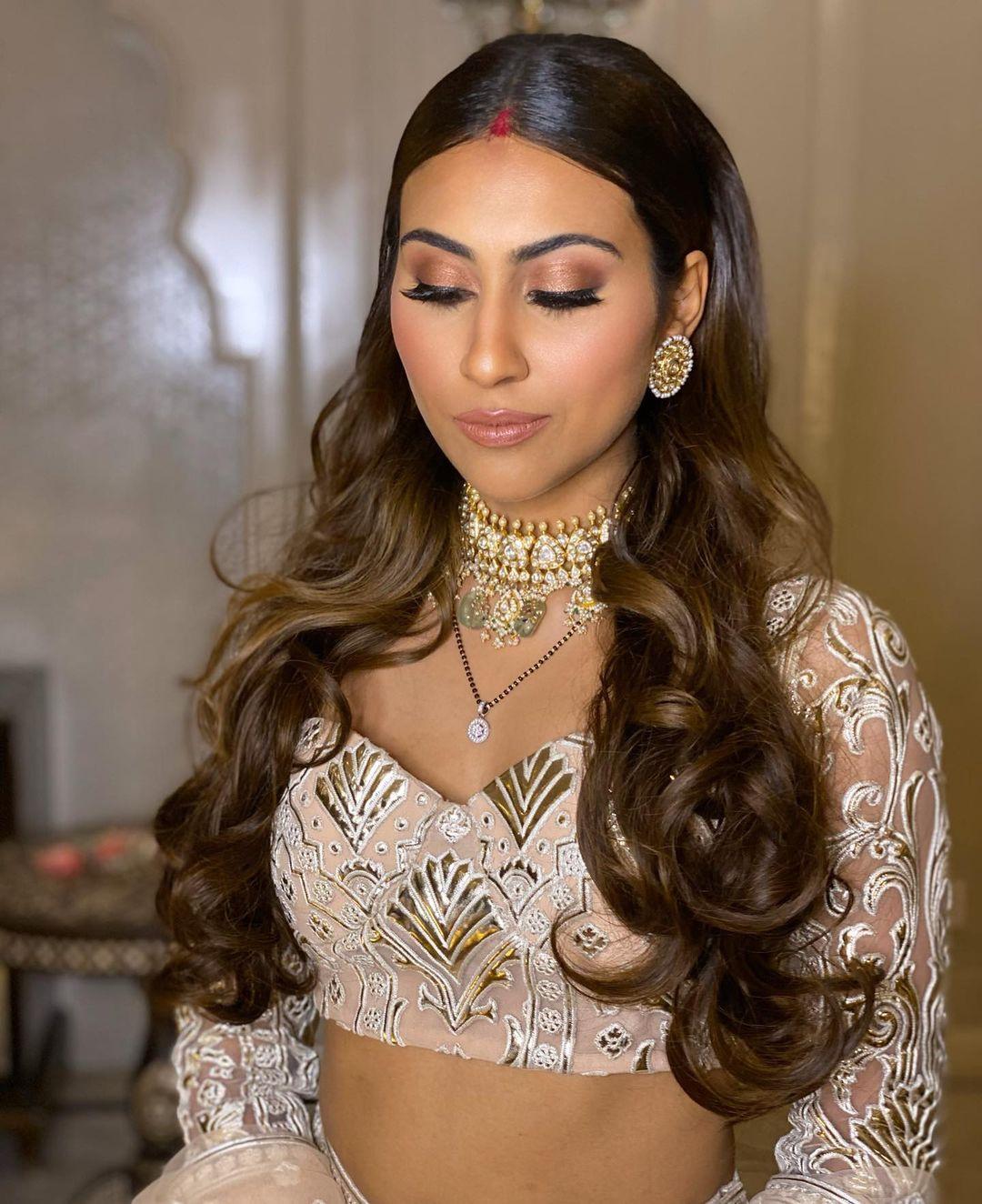 Image Credits- Jasmeet Kapany
Choosing the right makeup for your face on your wedding is a daunting than one can imagine. Your bridal makeup kit should comprise products that are perfect for your skin tone and your type of skin. For eg - there are various shades of foundations to choose from that can compliment your skin tone perfectly. Further, the product should not cause any allergy on your skin. Thereb,y we recommend you to have a demo make-up before finalizing one.
Types of Professional Makeup Looks Images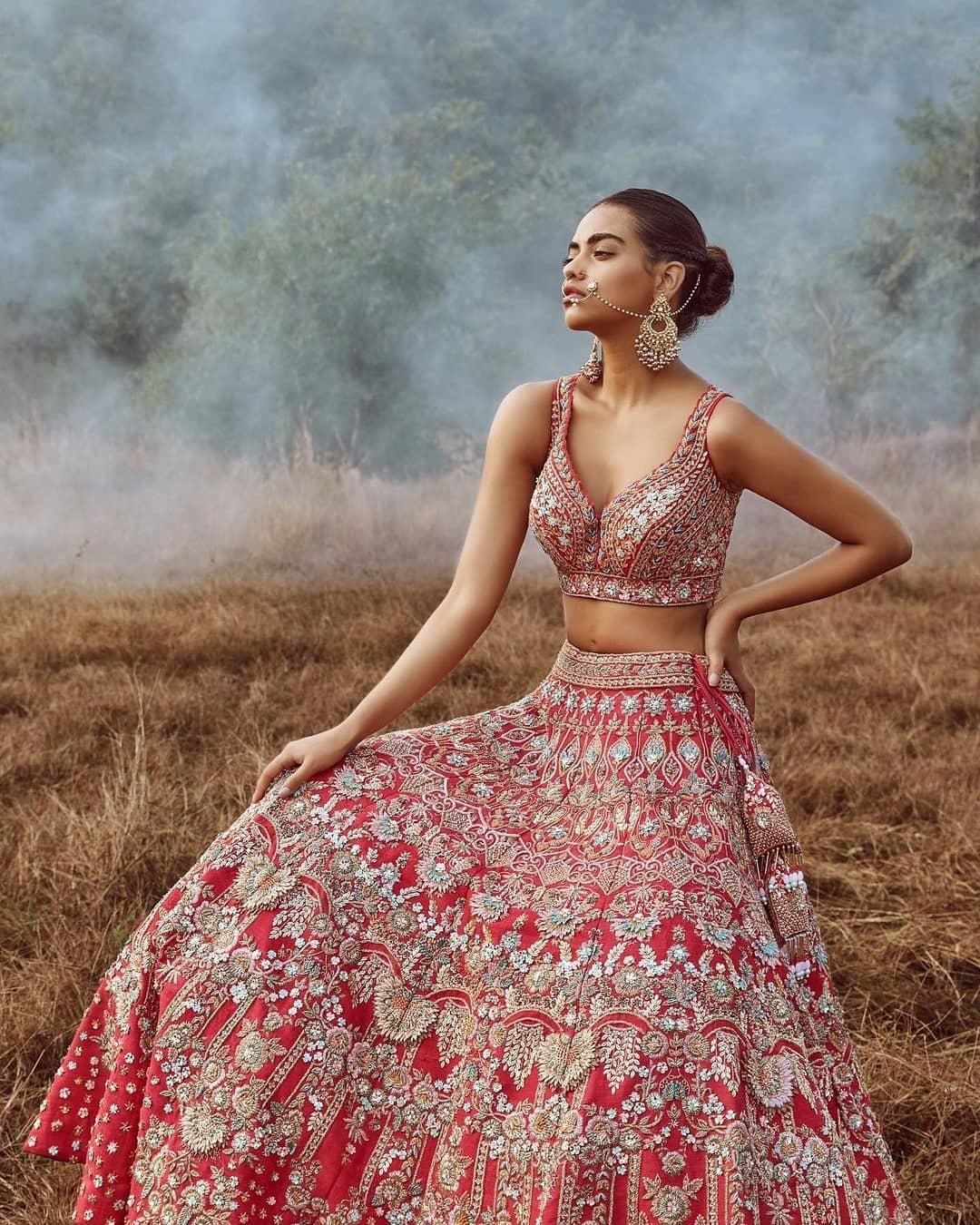 Image Credits - Kalki Fashion
Here are some types of professional look images that are popular in the commercial shoots, campaigns, advertising and these are for diva brides who look to follow trailblazing trends.
Intense Lashes with Dewy Skin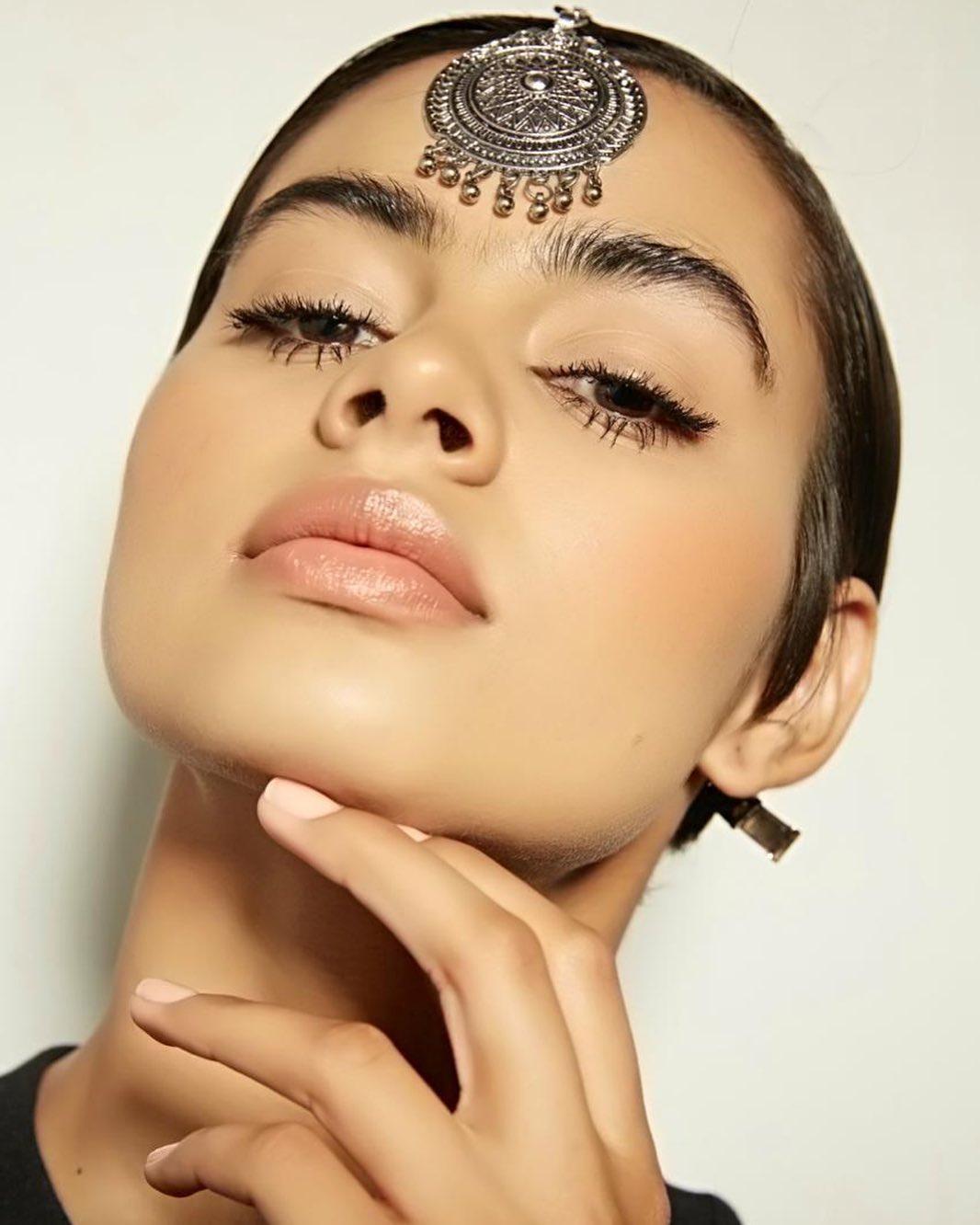 Image Credits - DanialCBauer
Soft Contouring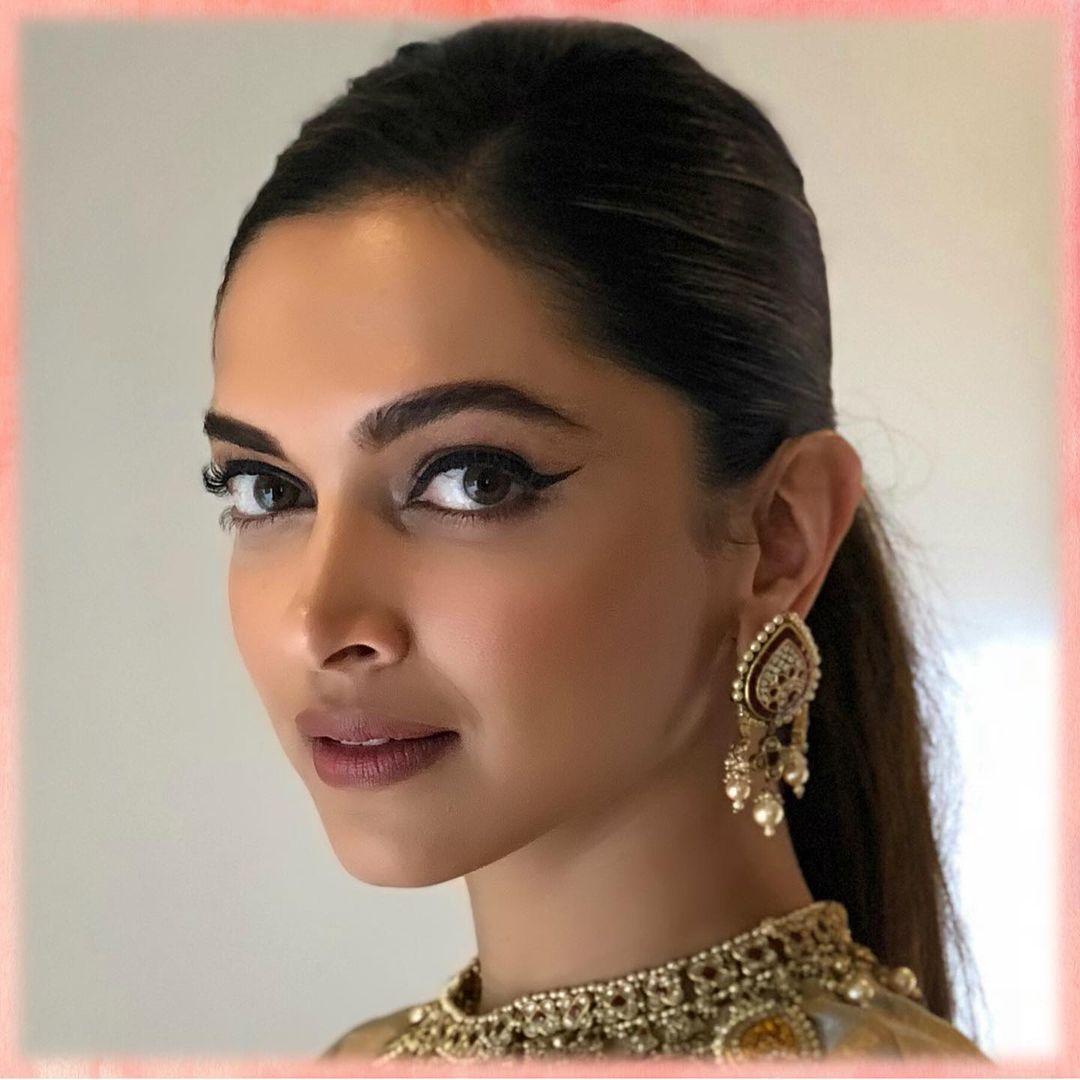 Image Credits - DanialCBauer
Types of Makeup Brushes and Their Uses with Pictures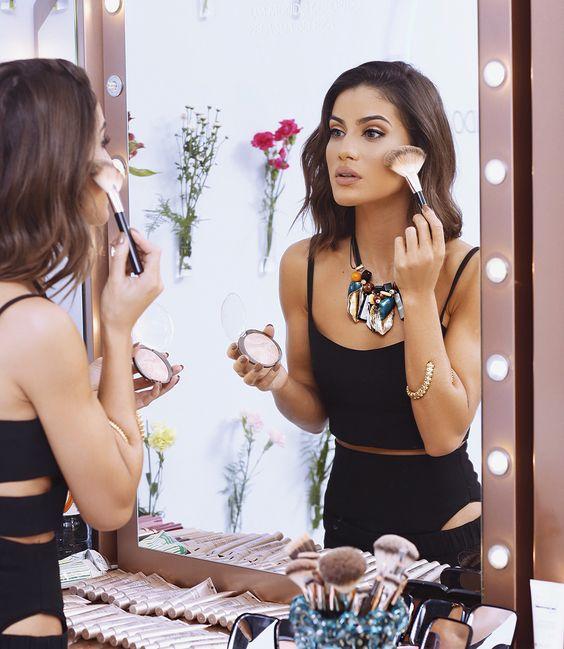 Image Credits - Pinterest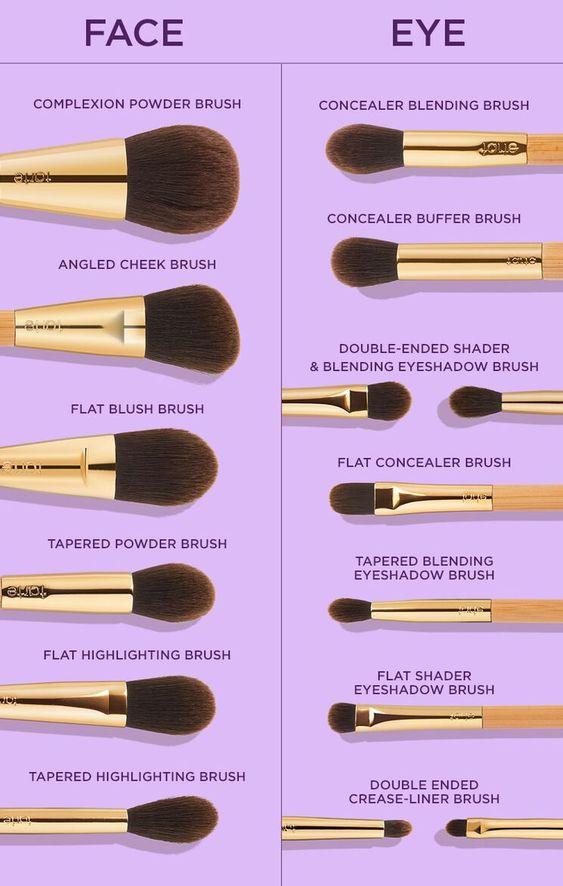 Image Credits - Pinterest
Here is a detail about types of makeup brushes and their uses with pictures. The broad brushes are used for face and thin and small for eyes. The image above will give you a detailed explanation on how to use types of makeup brushes and their uses with pictures.
Types of Makeup Brands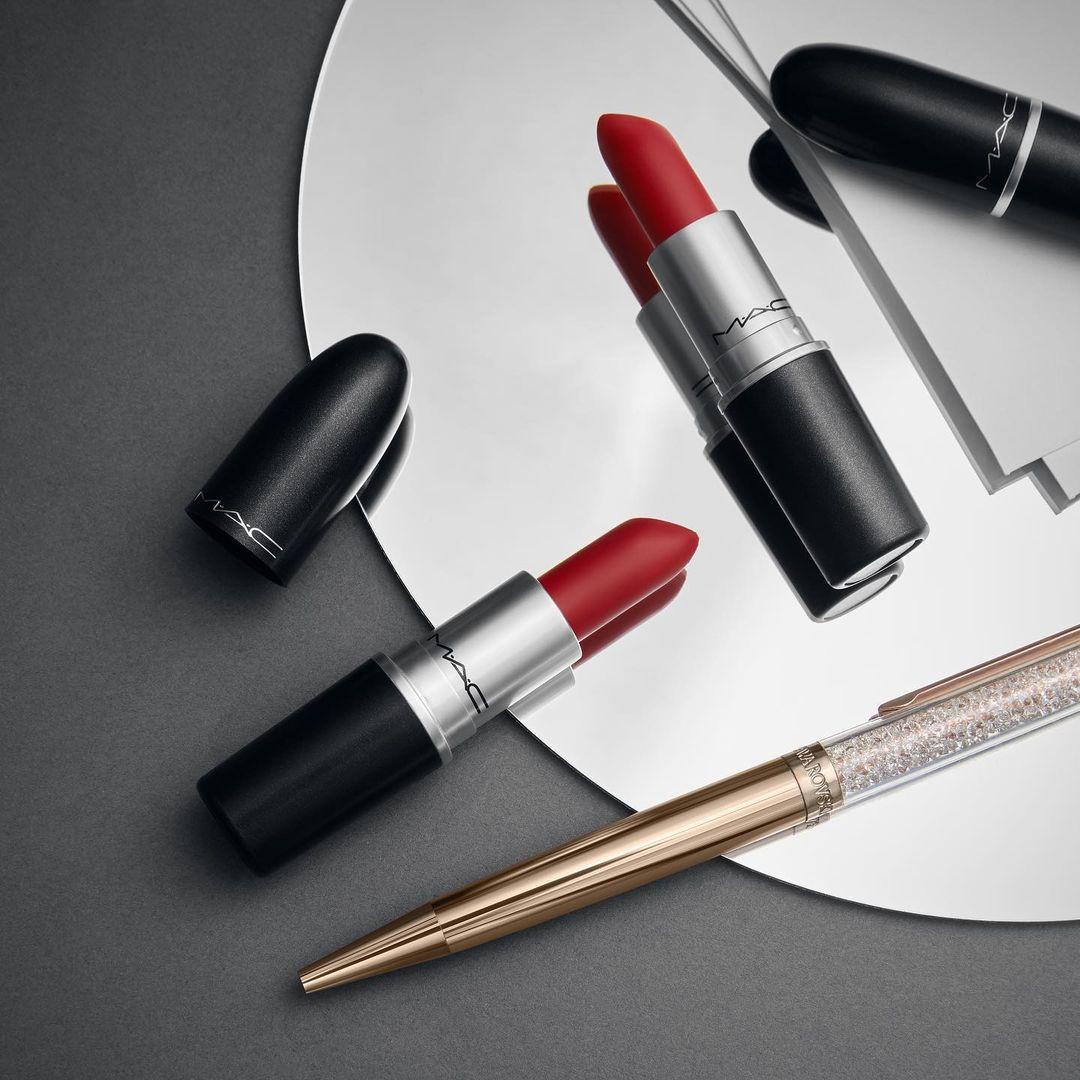 Image Credits - MAC Cosmetics India
Branded Makeup is an important part of bride's wedding vanity kit. If you are bride to be or already a bride, then also branded make up kit is essential for you. Brands like MAC, Lakme, Sugar are doing well in India. Here are some essentials of a bridal branded makeup kit that the bride should certainly have.
Primer
Concealer
Foundation
Compact/Setting powder
Mascara
Kohl
Eyeshadow
Highlighter
Lipstick
Blush
Read More -Bridal Makeup Kit: Best Brands You Need To Buy
Quick Tips to Choose from the Types of Makeup Looks for Your Big Day: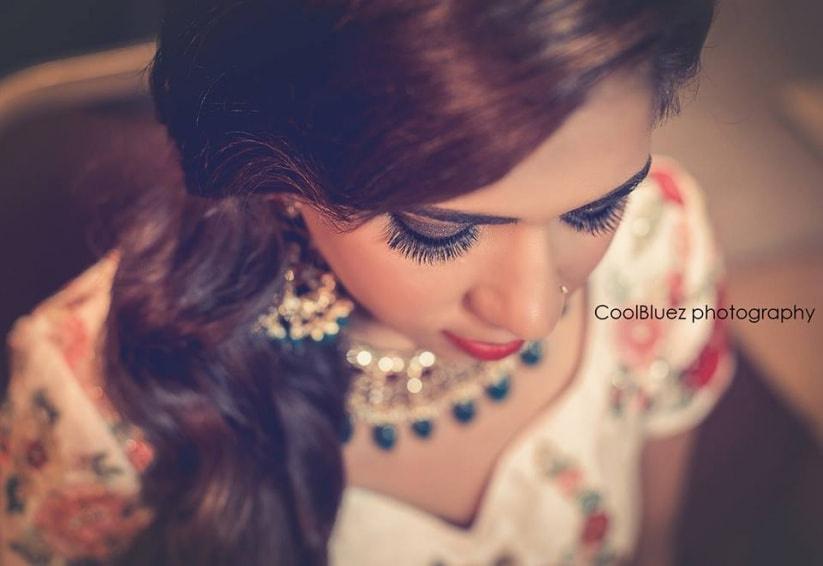 With so many different types of makeup looks, it can be really hard to know what's best for you; especially on a day as special as your own wedding. You want to look perfect, but not break the whole look because of the wrong makeup look. Here are some tips to help you choose the right type of makeup looks for different wedding ceremonies:
Talk to a professional makeup artist to better understand what works with your skin type.
Choose different types of makeup looks for different occasions, depending on the weather, bridal outfit, lighting and time of the occasion.
Always take a trial session much before the big day.
Pamper your skin with a healthy diet, exercising and healthy skin regime for at least 2 months before the wedding for a natural glow and better makeup results.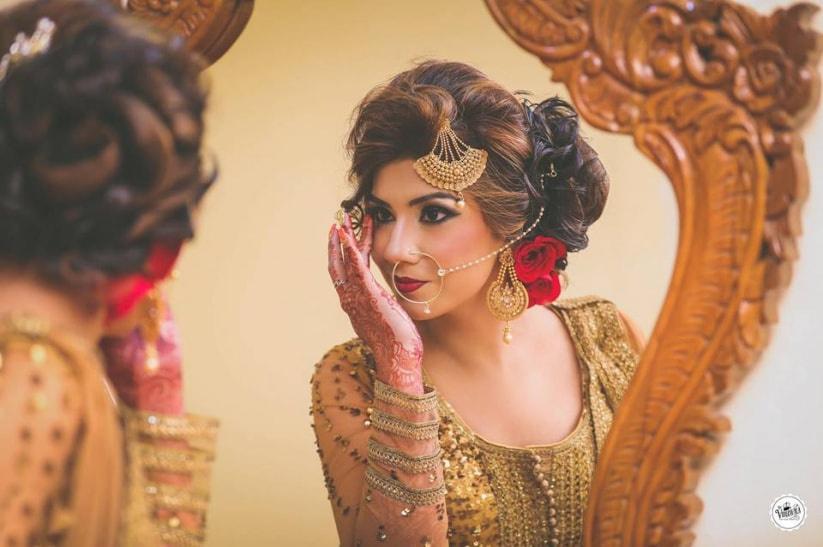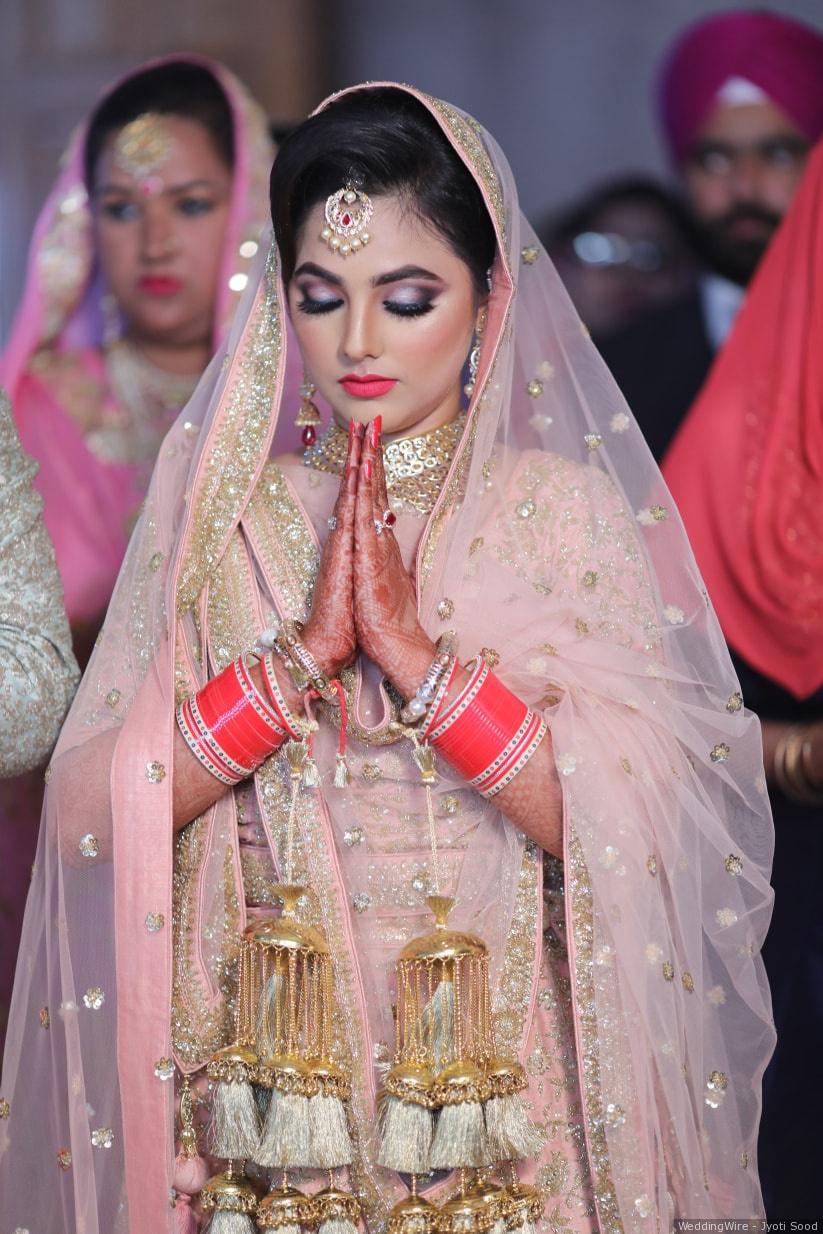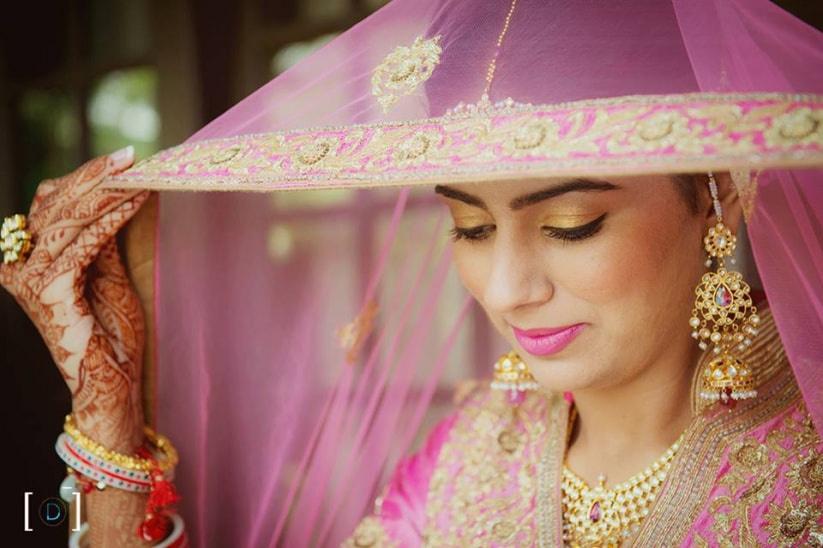 Ready to put your best face forward? What types of makeup looks would you want to create on your big day?
With Words By Aastha Sirohi