8 Tips To Rock Your South Indian Makeup Look For Your Big Day!
We want that flawless makeup look on your wedding day. If you are a bride who is rocking a South Indian makeup on the big day. Here are a few tips!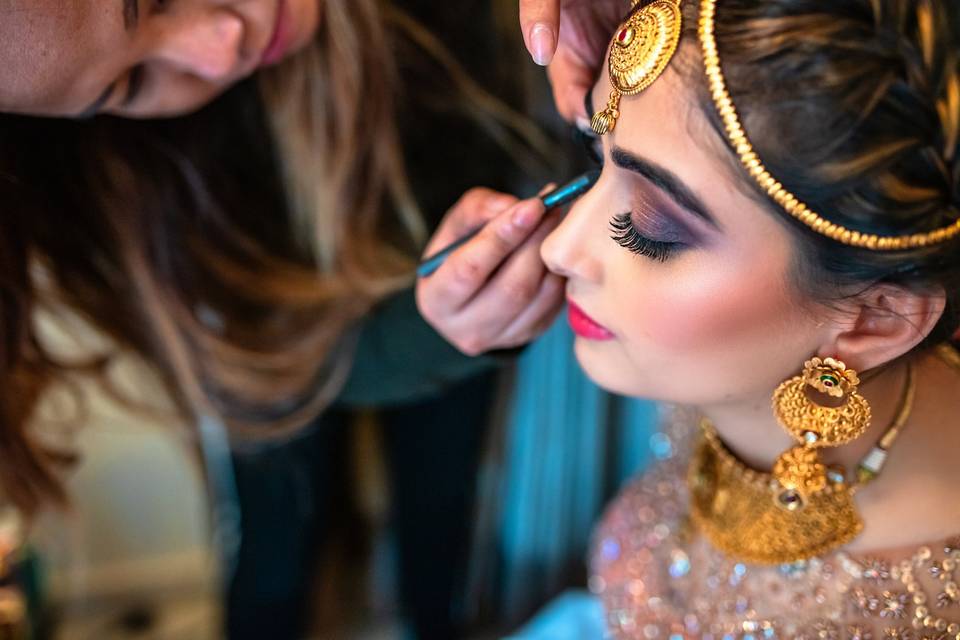 It's no secret that all eyes will be on you on your wedding day as you walk down the aisle. So no matter rain or shine, you want to look flawless on the big day. In addition to a stunning dress and gorgeous accessories, the perfect look also entails long-lasting makeup so that you can dance the night away while still looking incredible in photos.
For all the South-Indian brides out there, there are many different makeup looks you can go with so it can be quite nerve-racking to find the perfect one. To help you apply your south Indian makeup like a pro, we've rounded up the best tips so you can get that effortless look in no time.
Practice Makes Perfect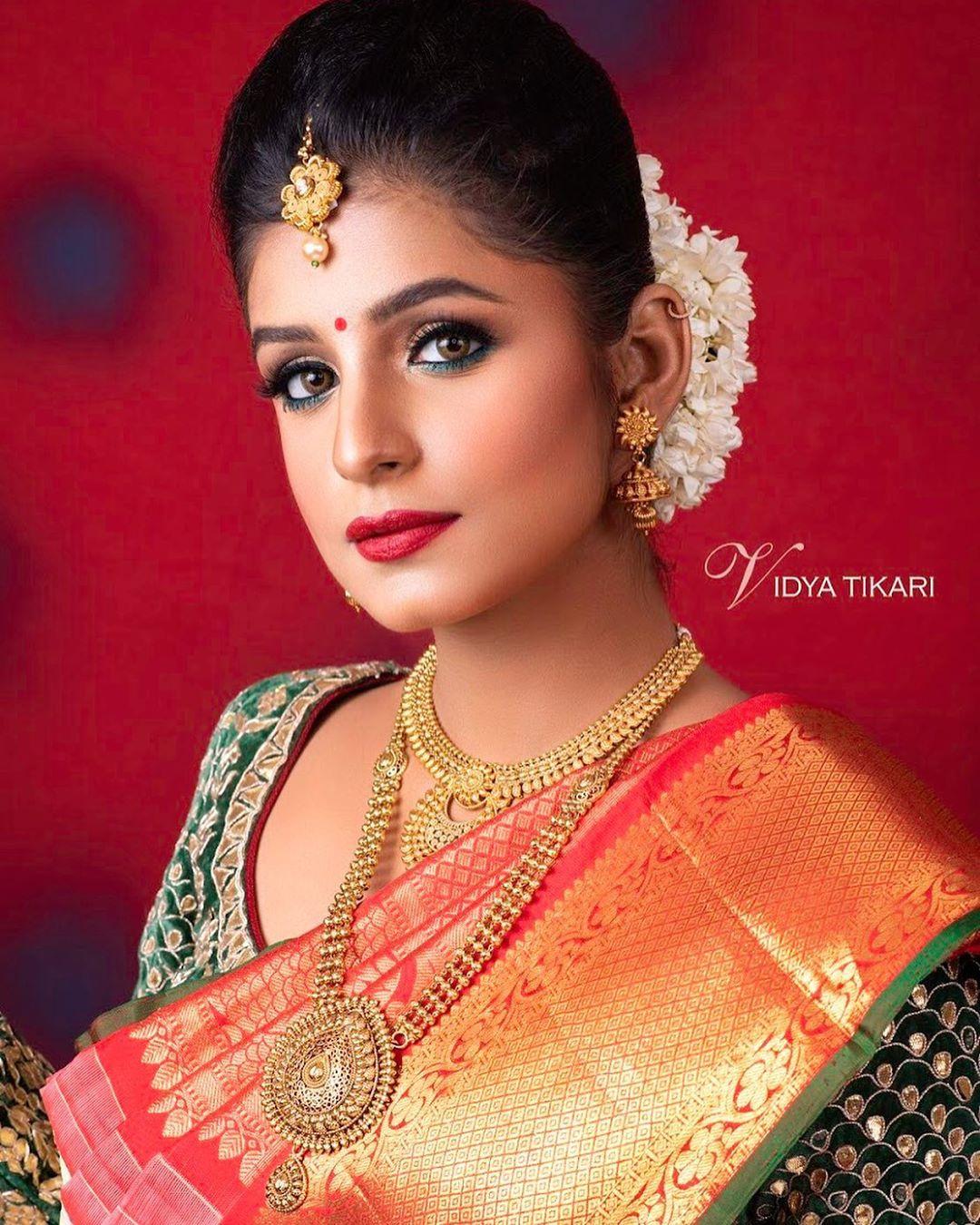 Image Courtesy: Vidya Tikari on Instagram
No matter how you good you may be at doing your makeup, you need to do at least a couple of makeup trials before the big day. Doing your wedding makeup for the first time on your wedding day is a recipe for disaster. When you practice the look prior to the big day, it gives you the liberty to make changes or modifications to the undertones and colour palettes as you see fit.
Many brides opt for a 3D-effect south Indian makeup. This involves a lot of contouring and highlighting to get the desired so it would be best to do a trial with your makeup artist to perfect the look.
Invest In Skin Treatments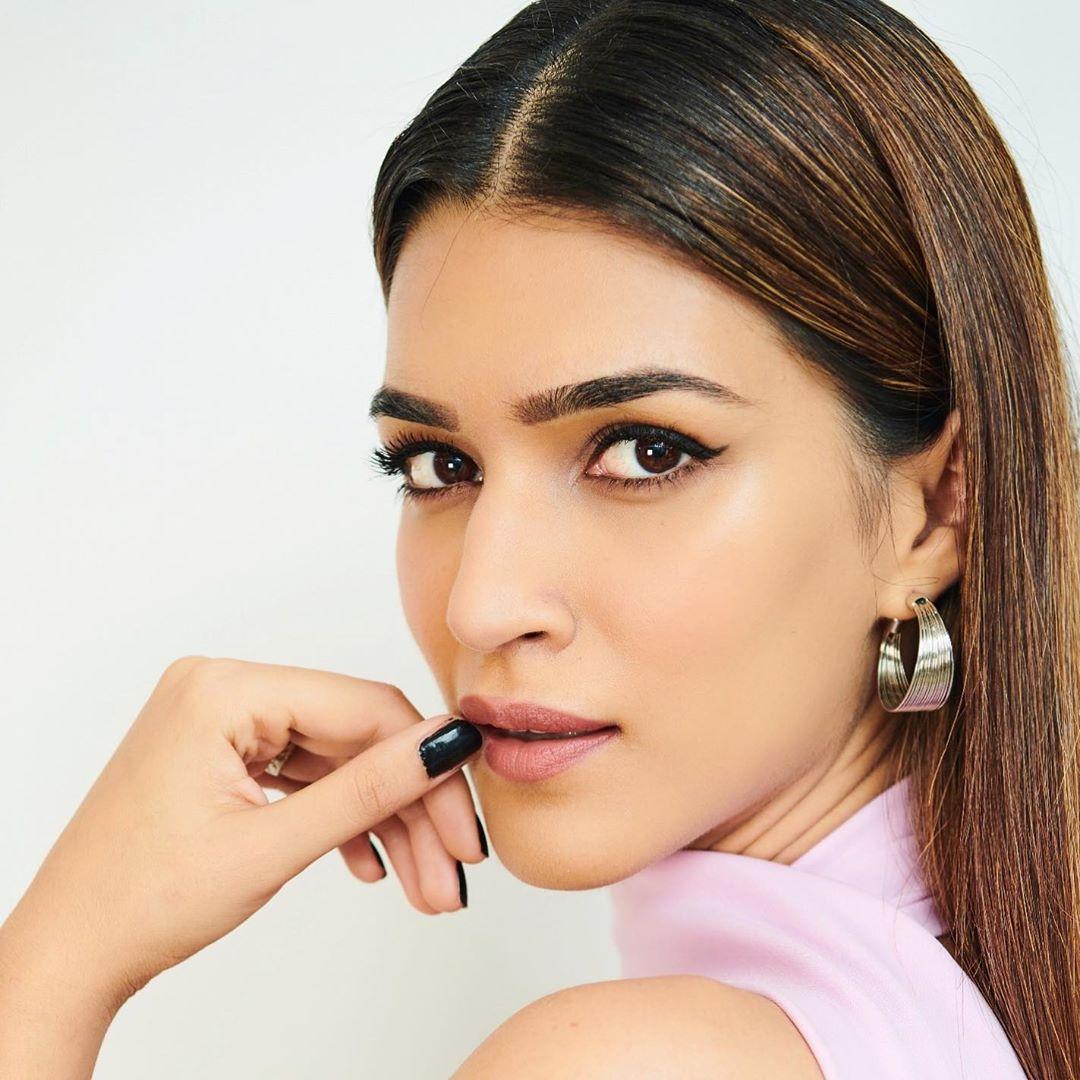 Image Courtesy: Daniel Bauer on Instagram
The first step to getting that flawless south Indian makeup look on the big day is to prep the canvas first. When your skin is smooth and blemish-free is allows your natural beauty to shine through. Hence, it is recommended that you consult an aesthetician in the months leading up to the wedding so you can achieve all your skin goals.
If your budget allows for it, you can also splurge on facials and skin treatments. This can illuminate your skin and enhance your makeup.
Pick A Good Base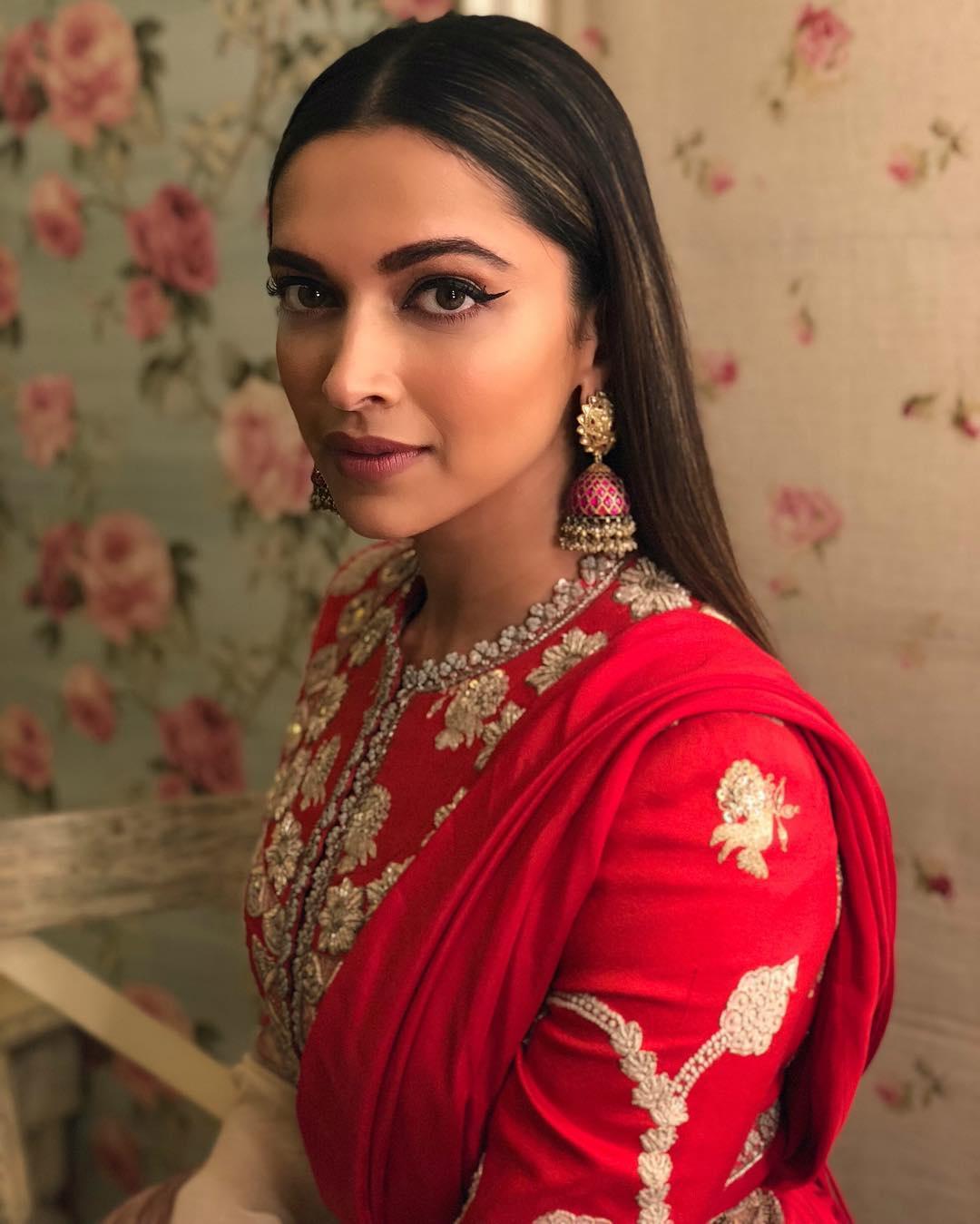 Image Courtesy: Daniel Bauer on Instagram
Just like your skin, the base foundation also needs to be perfect as this can help you pick the right tones and shades for the makeup you apply over this. Consult your makeup artist prior to the wedding to get the perfect match. This may also entail choosing between liquid and powder foundation.
Since South Indian makeup leans towards a heavier makeup look, it is recommended that you opt for a powder foundation as it helps set your makeup. But don't go too overboard on the powder as it results in a 'cakey' complexion.
Use A Primer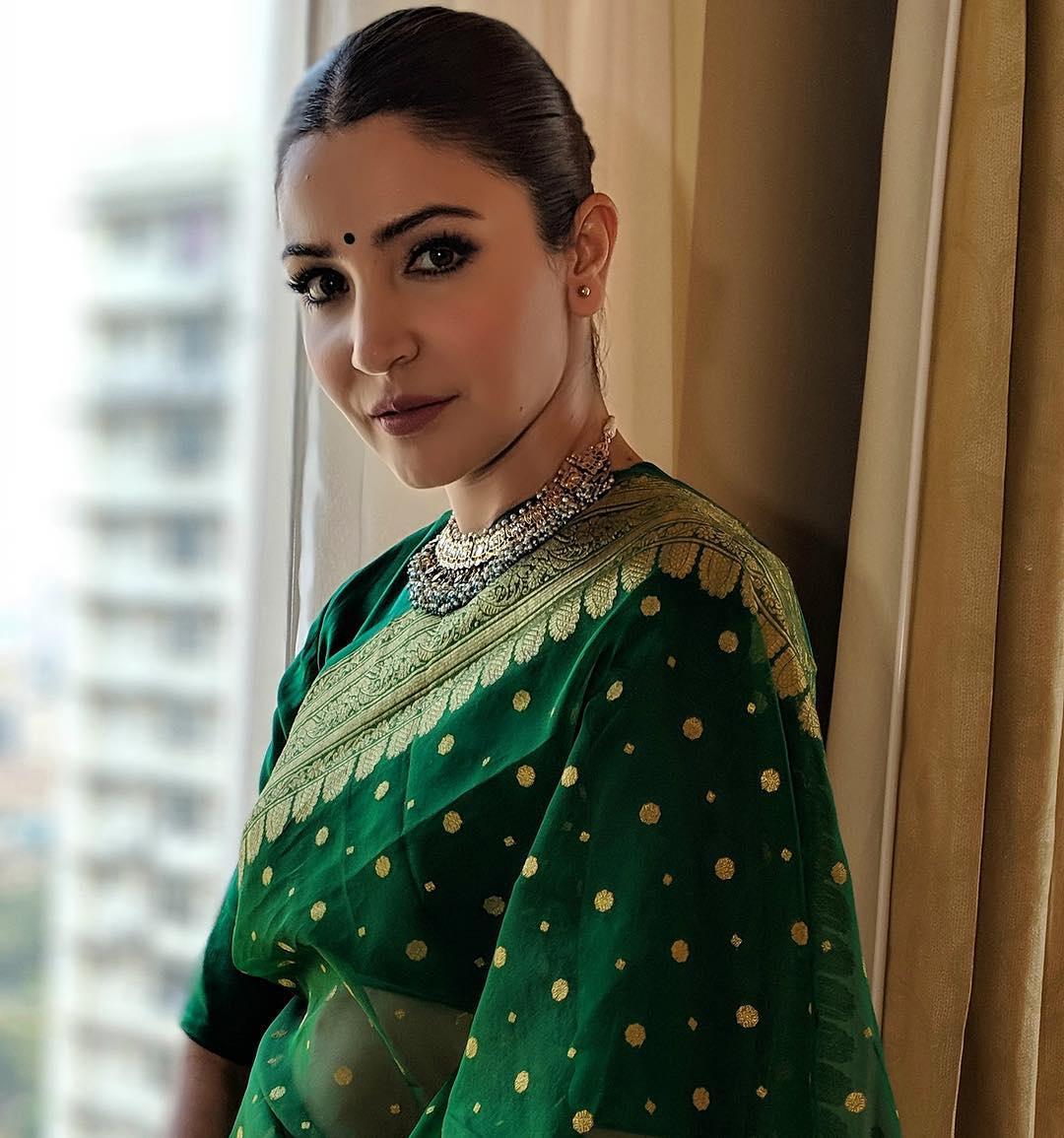 Image Courtesy: Daniel Bauer on Instagram
While we're on the topic of skin-prep don't forget to add a trusty primer to your makeup kit. The primer acts as a cooling agent and moisturises the skin. Depending on how heavy you go with your South Indian makeup, you may need to apply several products on your skin.
Without a good moisturiser, the makeup can burn your skin, especially if you keep it on for an extended period of time. A primer opens your pores, leaving your skin smooth and refreshed for the big day!
Layer On The Lipstick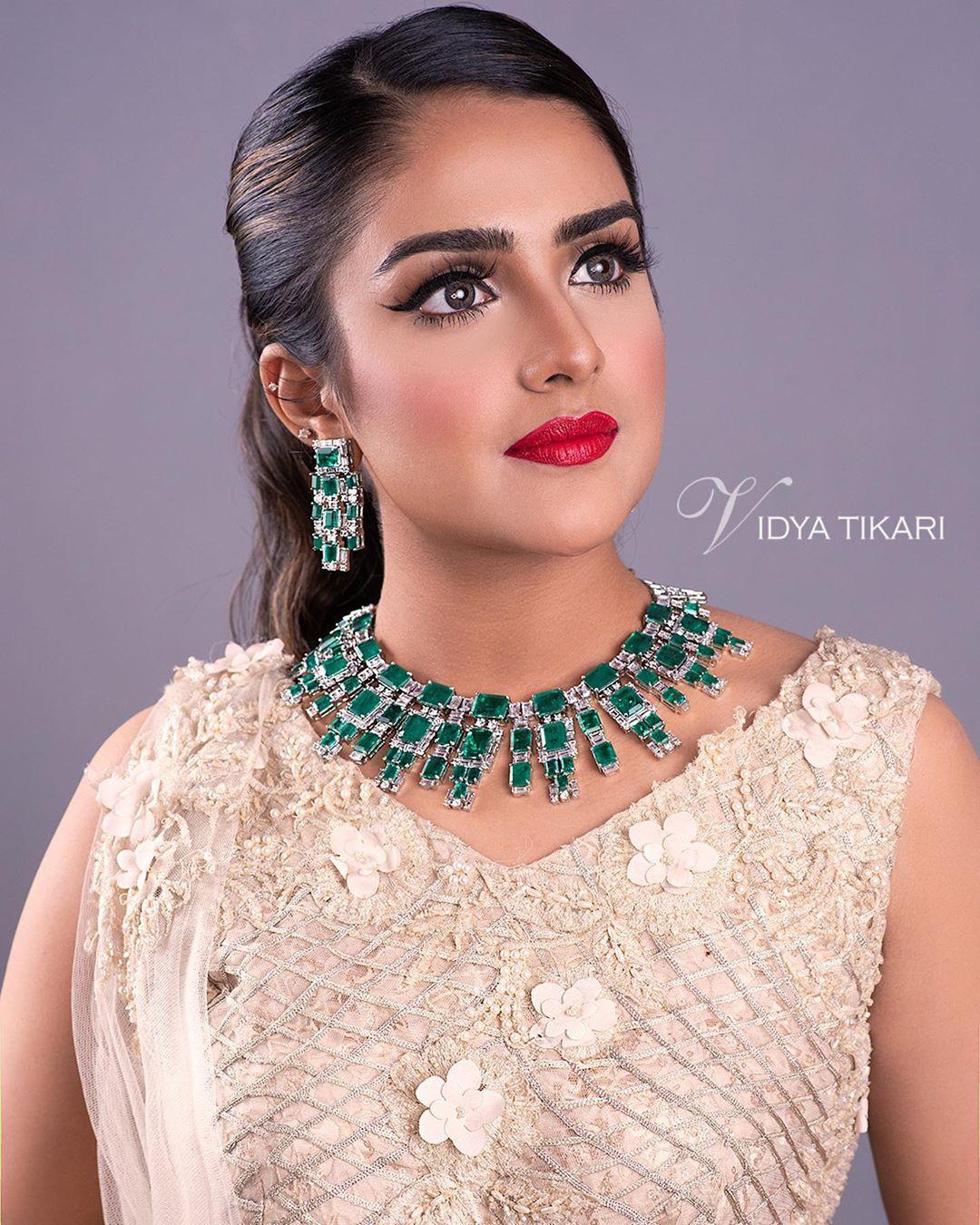 Image Courtesy: Vidya Tikari on Instagram
One of the biggest pet peeves when it comes to your makeup is the lipstick fading through the night. A great way to avoid this problem is to layer on the lipstick. As part of the south Indian makeup look, many brides opt for a bright pink or red lip. The key to long-lasting lipstick is to prep your lips before you apply any product.
You can either do this with an application of lip balm or even a lip mask. You can apply a second layer of the lipstick for more colour. To give your lips some added volume, you can even outline your lips with a liner. Complete your look for with a swipe of lip gloss for added sparkle.
Use A Long-Lasting Formula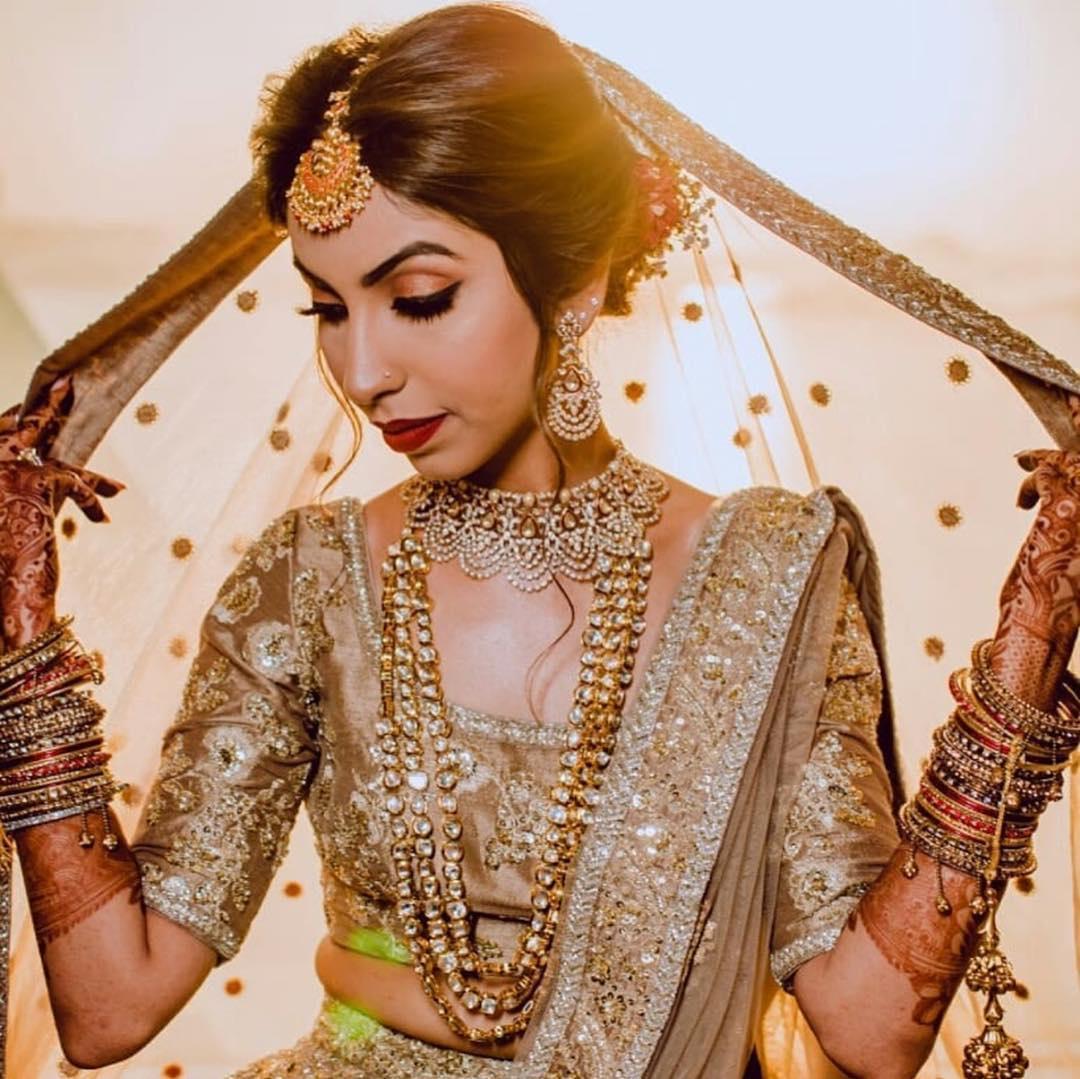 Image Courtesy: Pakkhi Pahuja on Instagram
You want your south Indian makeup look to last for the entirety of the wedding, not just the first few hours. Hence, make sure to choose makeup products with long-lasting formulas. Weddings in the summer seasons can cause your makeup to melt, so look out for mascaras that are waterproof.
In addition to this, the concealer, foundation and setting powder needs to be heat-resistant as well. These products can be harsh on your skin, so buy a good makeup remover to take off any traces of the makeup off your face.
Brow Gel Is Your Best Friend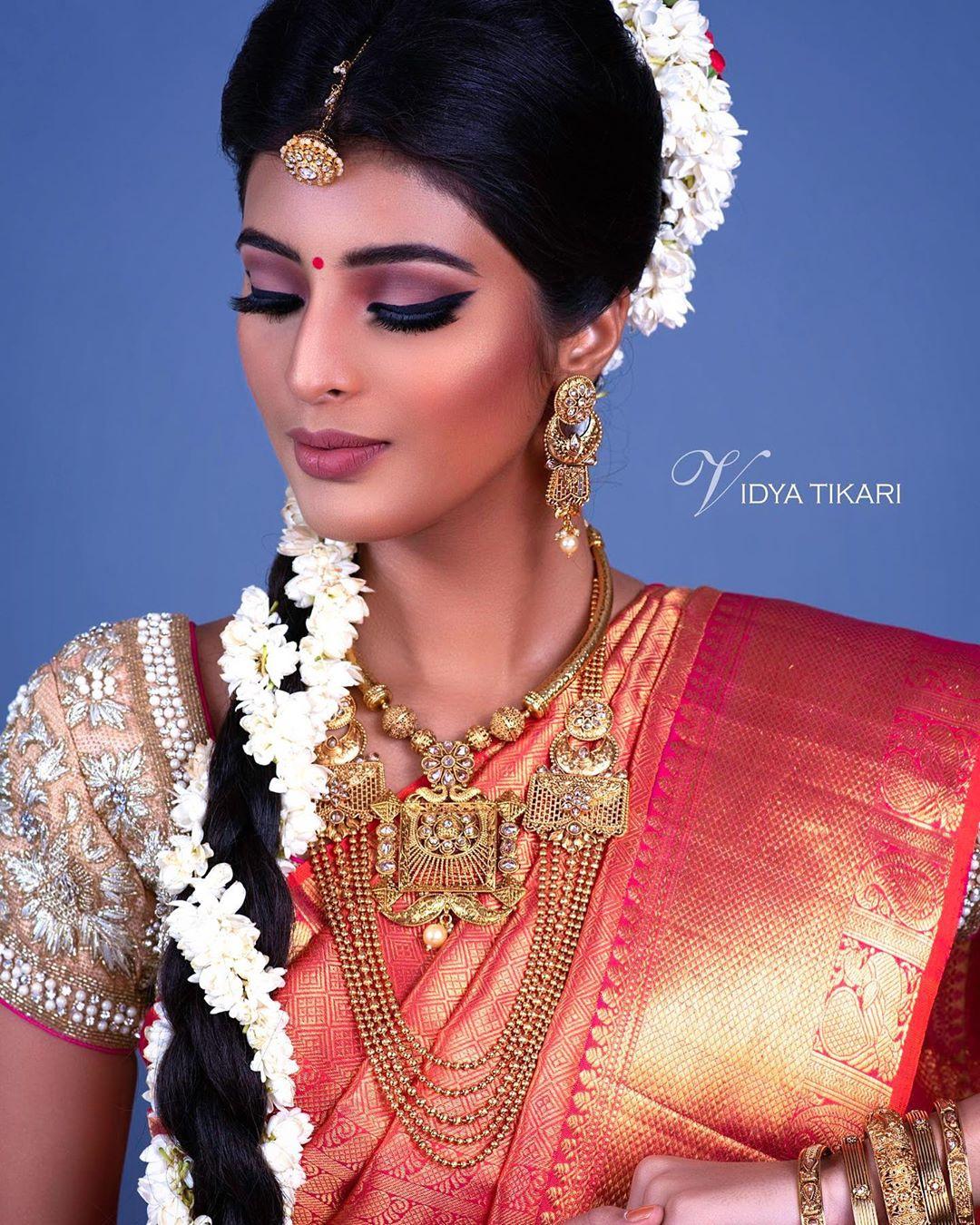 Image Courtesy: Vidya Tikari on Instagram
The key to rocking your bridal look in style is to make sure your eyebrows are on fleek. This means you need to make brow gel your best friend. Full brows can help shape your face and make your makeup pop.
Once your brows are filled with the pencil, you can use the gel to smoothen out any hairs and give your eyebrows a glossy finish. You can even keep this gel in your purse for touch-ups from time to time.
Finish Up With Setting Spray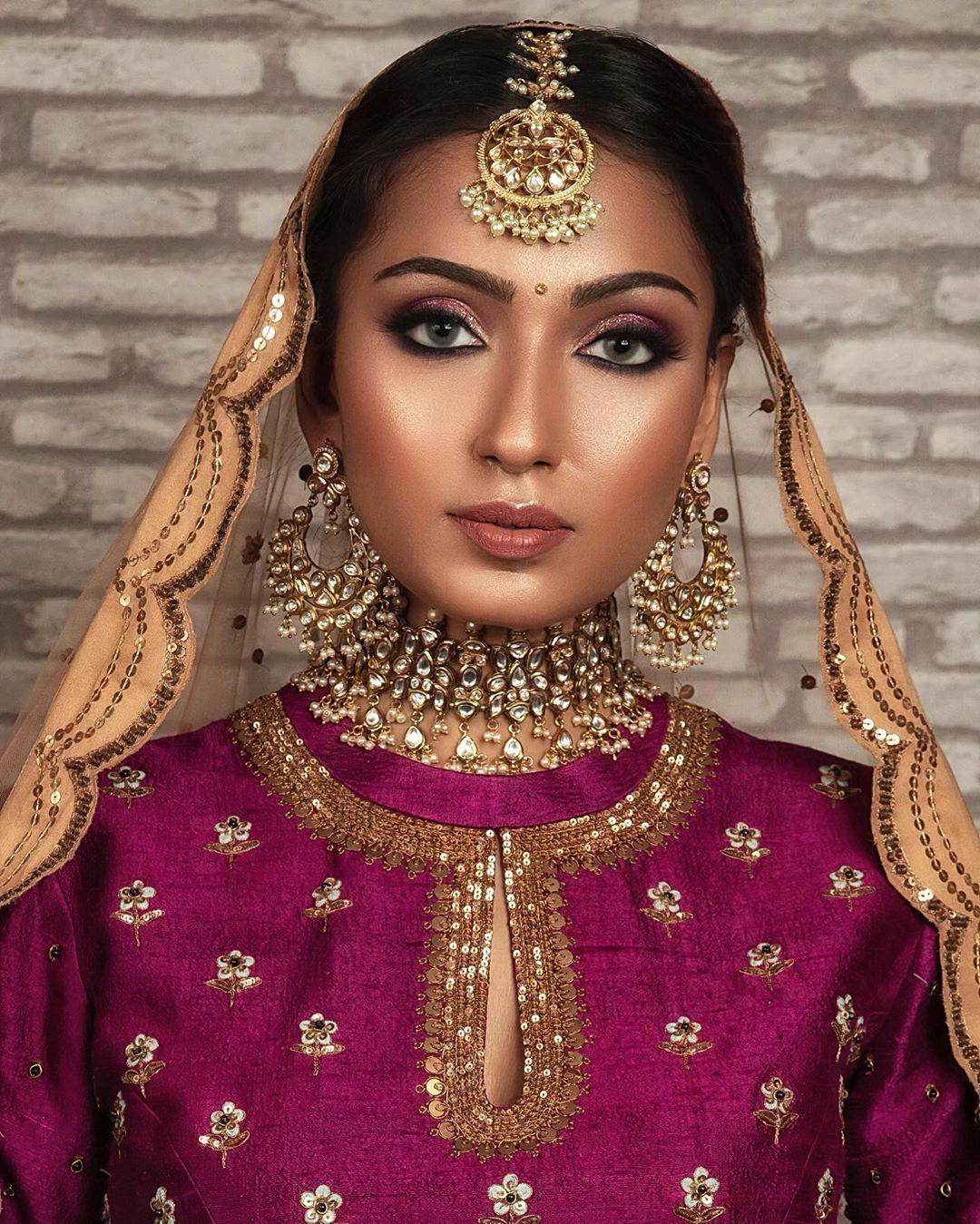 Image Courtesy: Shalini Singh on Instagram
Long-lasting makeup can help keep your makeup perfect all night or day. But a fool-proof way to keep your makeup in place is with some setting spray. Pick the product with the right formula- many of them can last around 16 hours. Not only can this spray prevent your makeup from wearing off but it is also sweat-proof. Remember to stock up on the setting spray for your makeup and hair.
South Indian makeup for brides leans towards a heavier look and given the harsh temperatures- winter or summer, it can often be a challenge to keep all of your makeup in one place. Your wedding is one of the most important days in your life and you definitely don't want anything standing between you and that flawless complexion. After all, you don't want the makeup melting off your face on the dance floor. We hope this list of south Indian makeup tips and tricks can help you achieve all your skin goals.
Love these South Indian makeup tips and tricks. Let us know if you have any more pointers in the comments below!