10+ Happy Pongal Images for 2022
Pongal is right around the corner and to help you share the joys of this festival with your loved ones, here are some happy Pongal images you can use as wishes!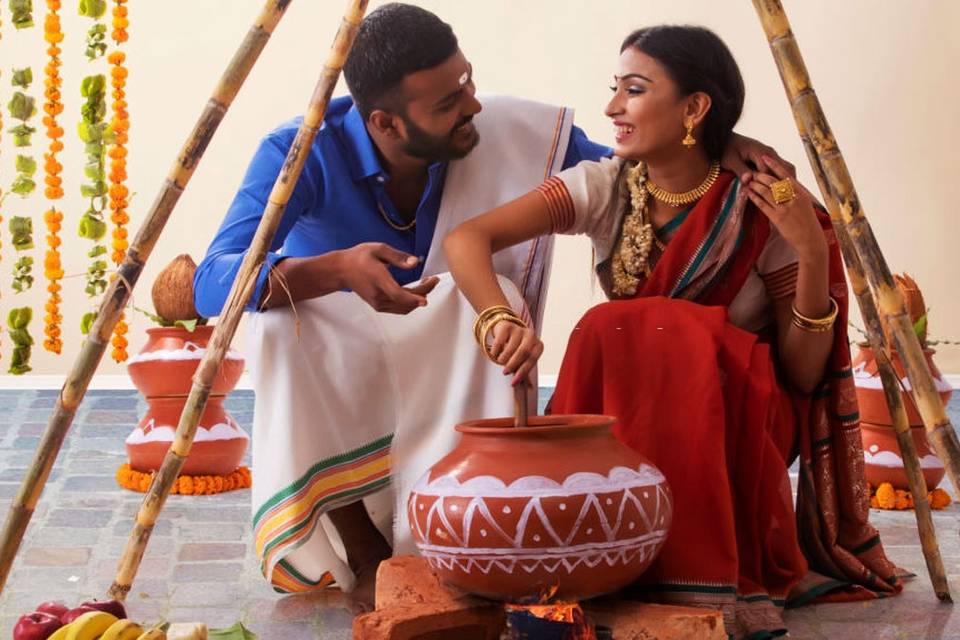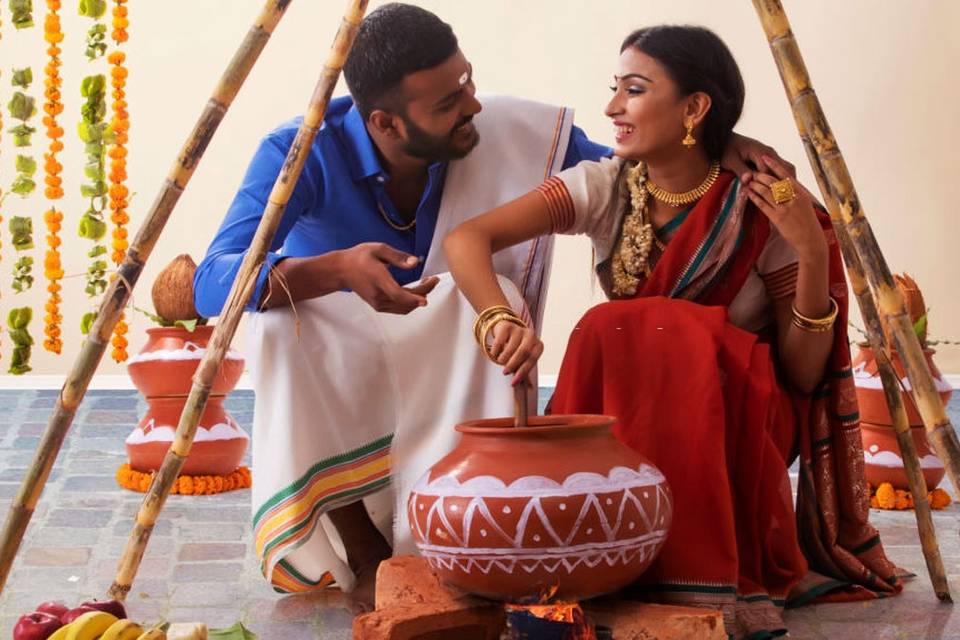 Image Courtesy: Getty Images
India celebrates many festivals and each has its own significance in the life and culture of the people who reside in this country. The diversity we observe in India's socio-cultural celebrations is the unique charm of the land and Pongal is one such festival hailing from the southern peninsula. Observed mainly in the Tamil community of South India, Pongal marks the beginning of the Tamil New year in the month of Tai as per the Tamil solar calendar. The festivities reverberate among the locals of Andhra Pradesh, Telangana, Tamil Nadu, Karnataka and Pondicherry. Pongal celebrations also touch the international waters with Sri Lanka and Tamil diasporas that are spread throughout the globe.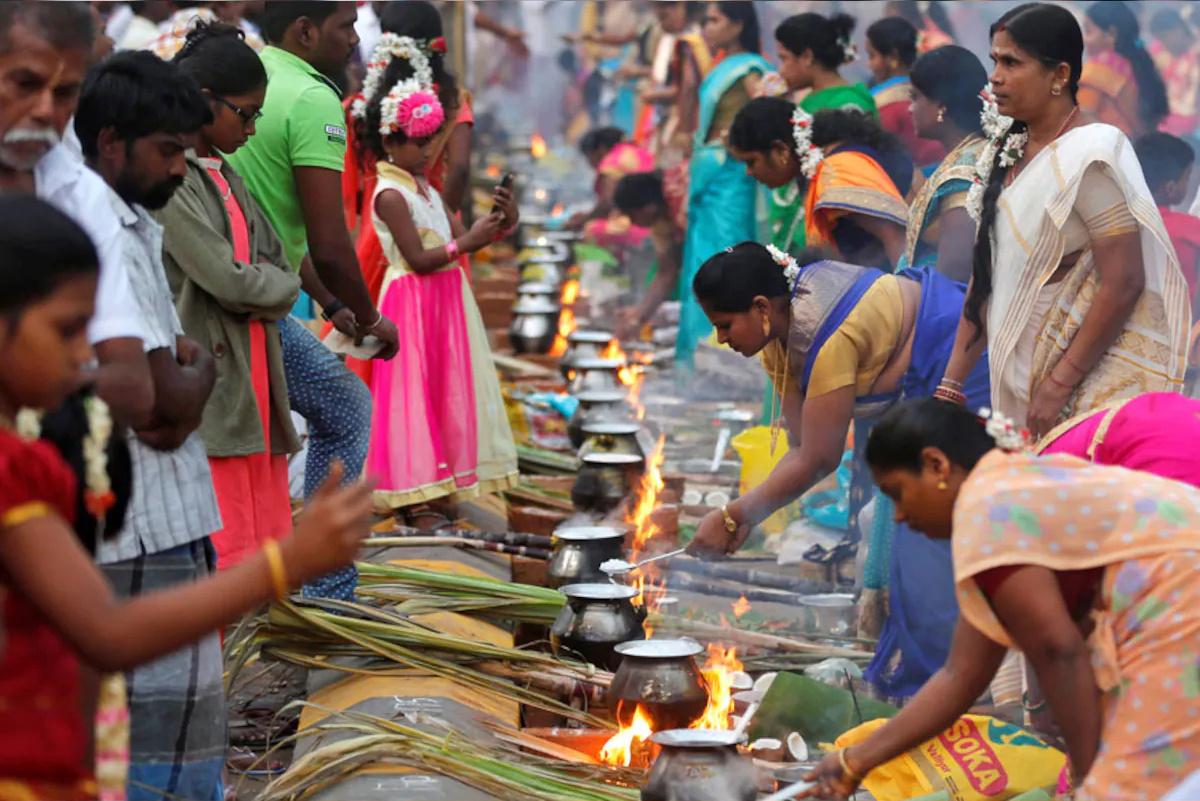 Image Courtesy: News18, Reuters
The dates on the English calendar may vary as per the solar calendar, but it is typically celebrated on the 14th of January. Pongal festival is a multi-day celebration - Bhogi Pongal, Surya Pongal and Maattu Pongal. It corresponds to Makar Sankranti which is celebrated all over India and known by a variety of colloquial names and similar to its counterpart, Pongal is also dedicated to the Hindu Sun god. The festival is named after the ceremonial "Pongal", which means "to boil, overflow" and refers to the traditional dish prepared from the new harvest of rice boiled in milk with jaggery (raw sugar). A sweet dish named Pongal is prepared during this time and is offered to the gods and goddesses first, then to the holy cows, followed by the family. Festive celebrations include decorating cows and their horns, ritual bathing and processions. It is traditionally an occasion for decorating rice-powder based kolam artworks, offering prayers in the home, temples, getting together with family and friends, and exchanging gifts to renew social bonds of solidarity.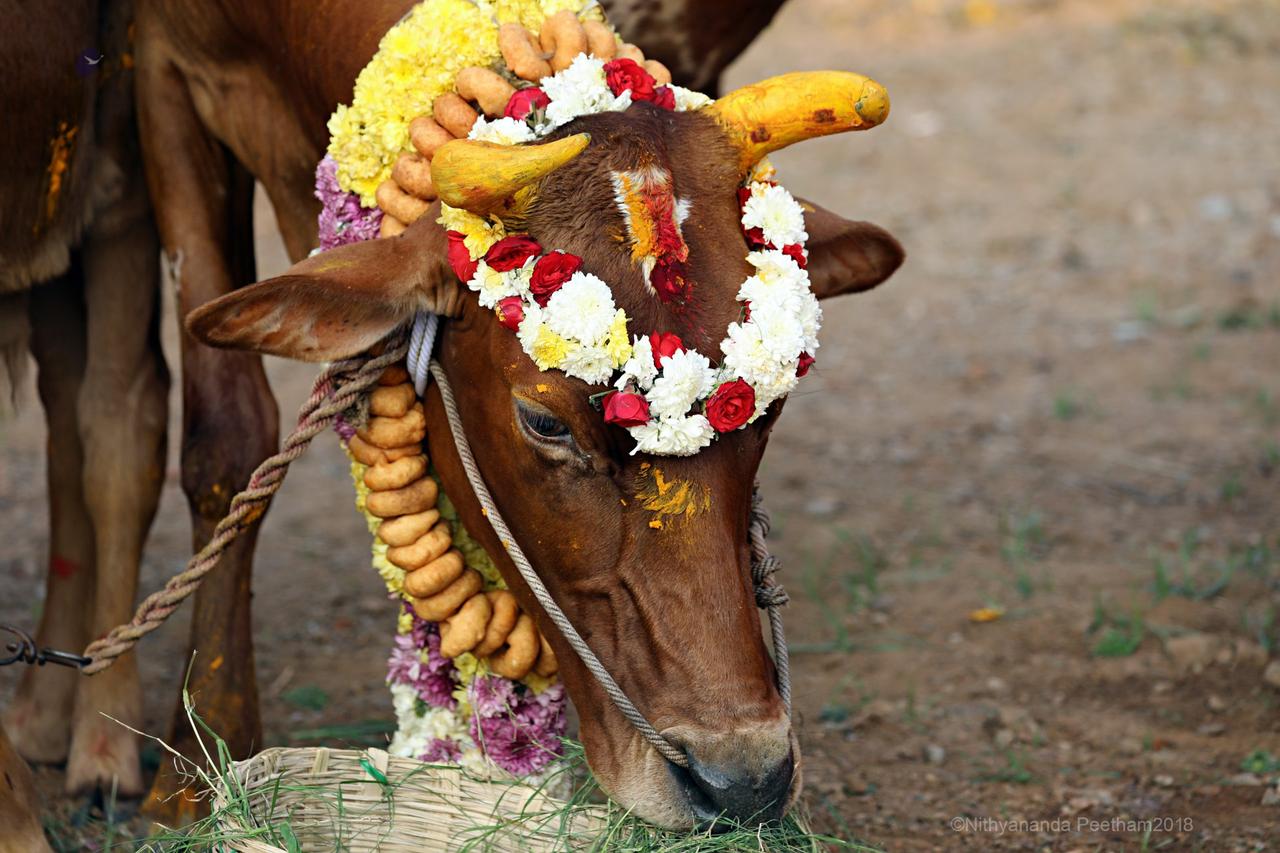 Image Courtesy: Nithyananda Peetham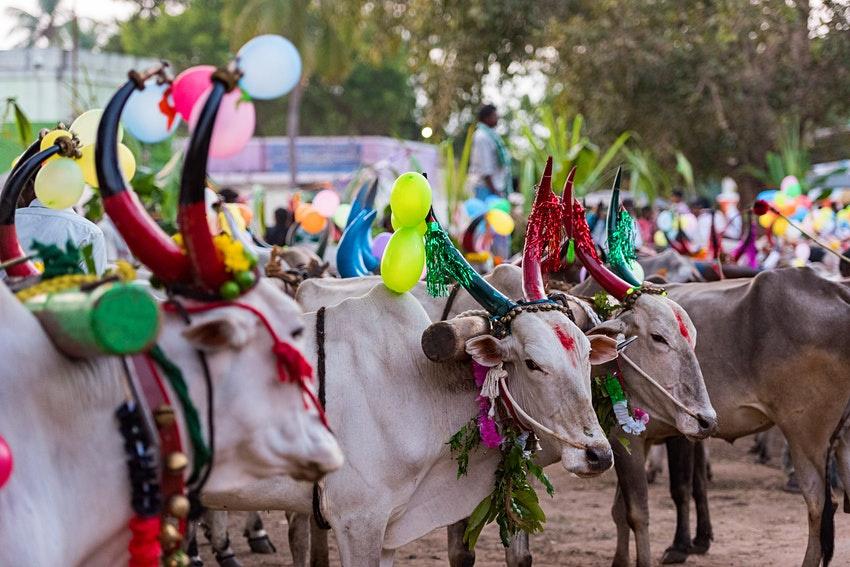 Image Courtesy: Lonely Planet
While most of you get to sit and enjoy a gala time with your family members on this auspicious day this year, many others will have to do with WhatsApp wishes, text messages and video calls. To keep the spirit of Pongal alive in all its magic and colours, here are some Pongal images that will bring the essence of the auspicious extravaganza to your doorstep.
Read on to find beautiful Pongal images that will not only help you wish your family members but also allow you to spread the joy of this celebration throughout.
Happy Pongal Images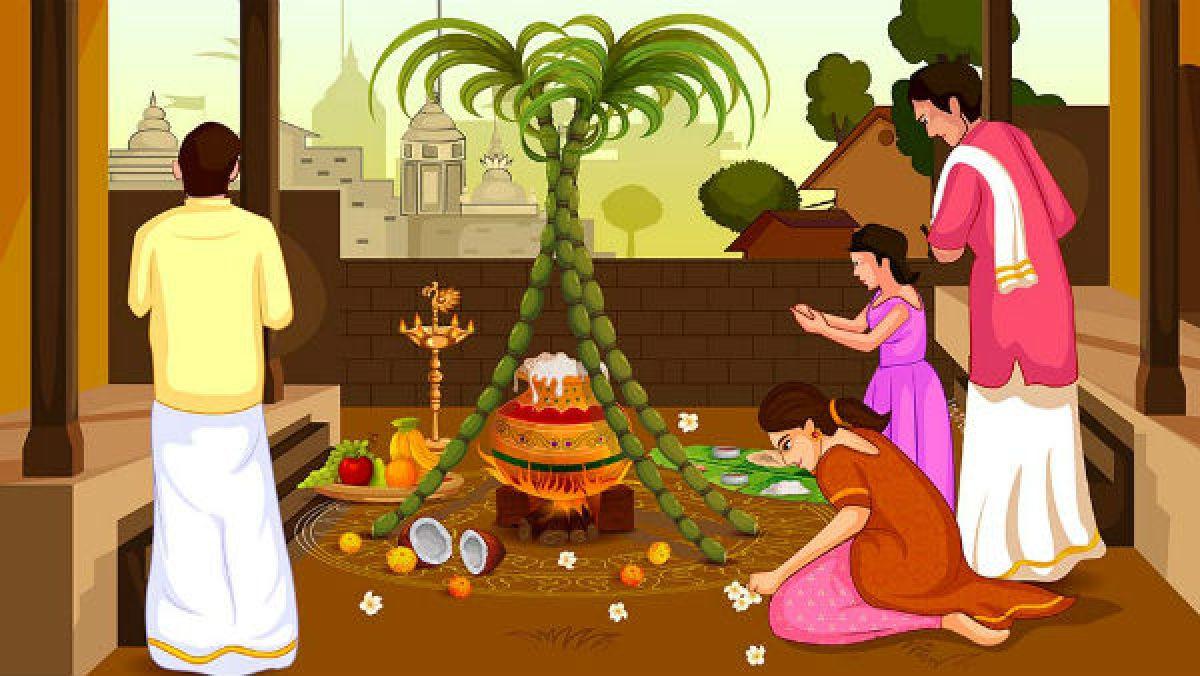 Image Courtesy: One India
If you want to wish someone on behalf of your family, then these happy Pongal images will work the magic. A beautiful illustration, this is one of the most conventional happy Pongal images that are representative of the festival's true essence.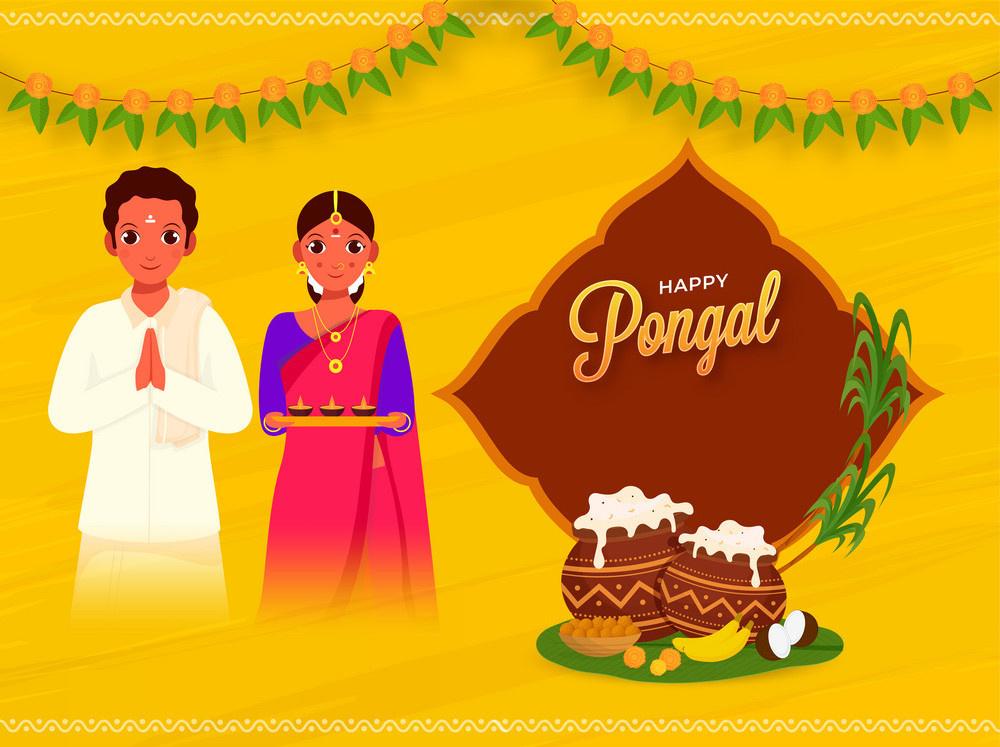 Image Courtesy: Pinterest
From the newly married couple who would like to share happy Pongal images with their family members, you can download these types of happy Pongal images and send them to your loved ones for a lovely wish.
Also Read: 20 + Pongal Wishes Quotes For Your Loved Ones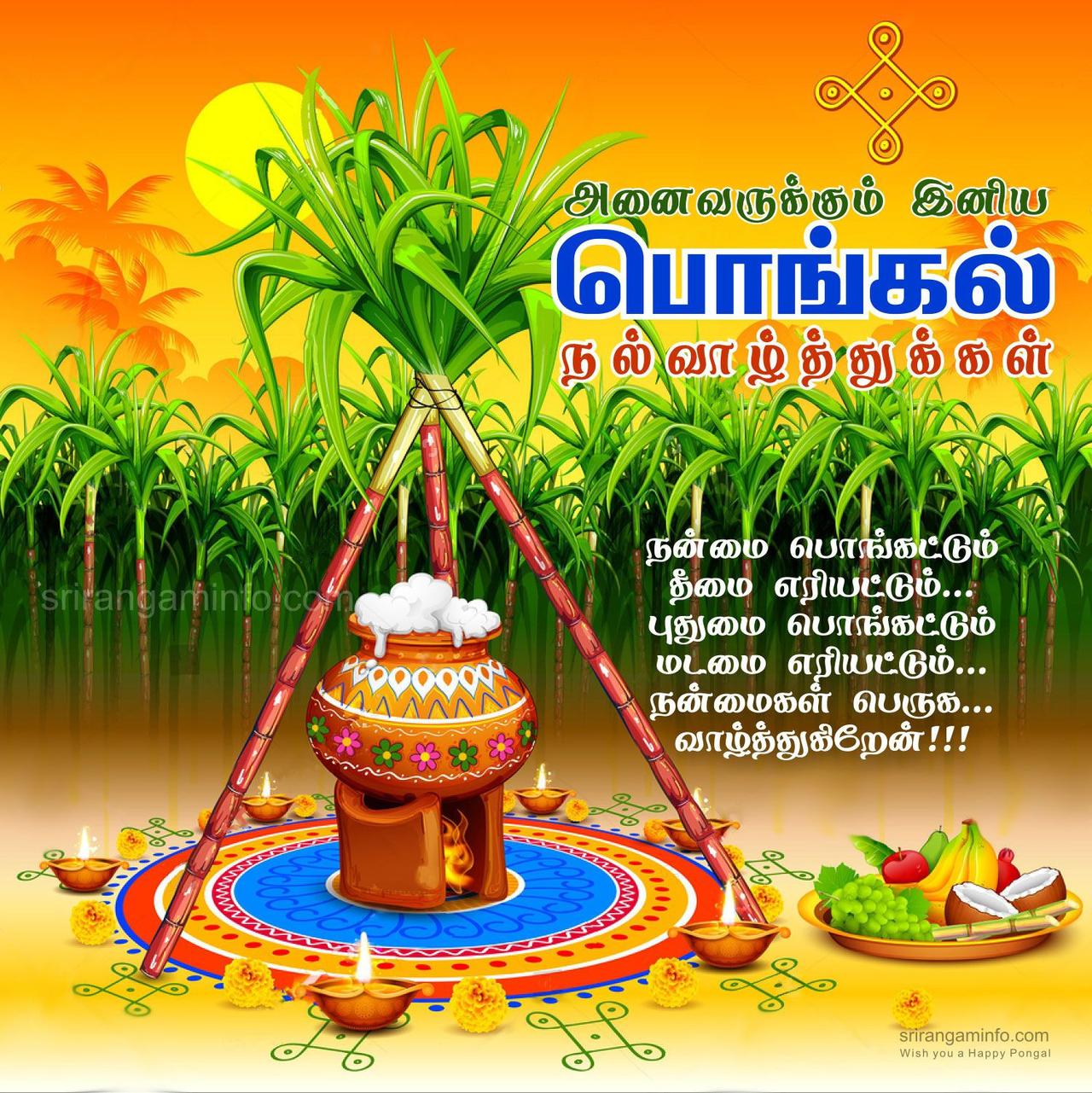 Image Courtesy: Pinterest
Pongal in all its essence is recognised as one of the major South Indian festivals. A Happy Pongal image with the wishes or message written in your regional tongue can never go wrong. Pongal festival images are supposed to convey your true emotions and reverence. Pick this as your WhatsApp message for the Happy Mattu Pongal image to share the love.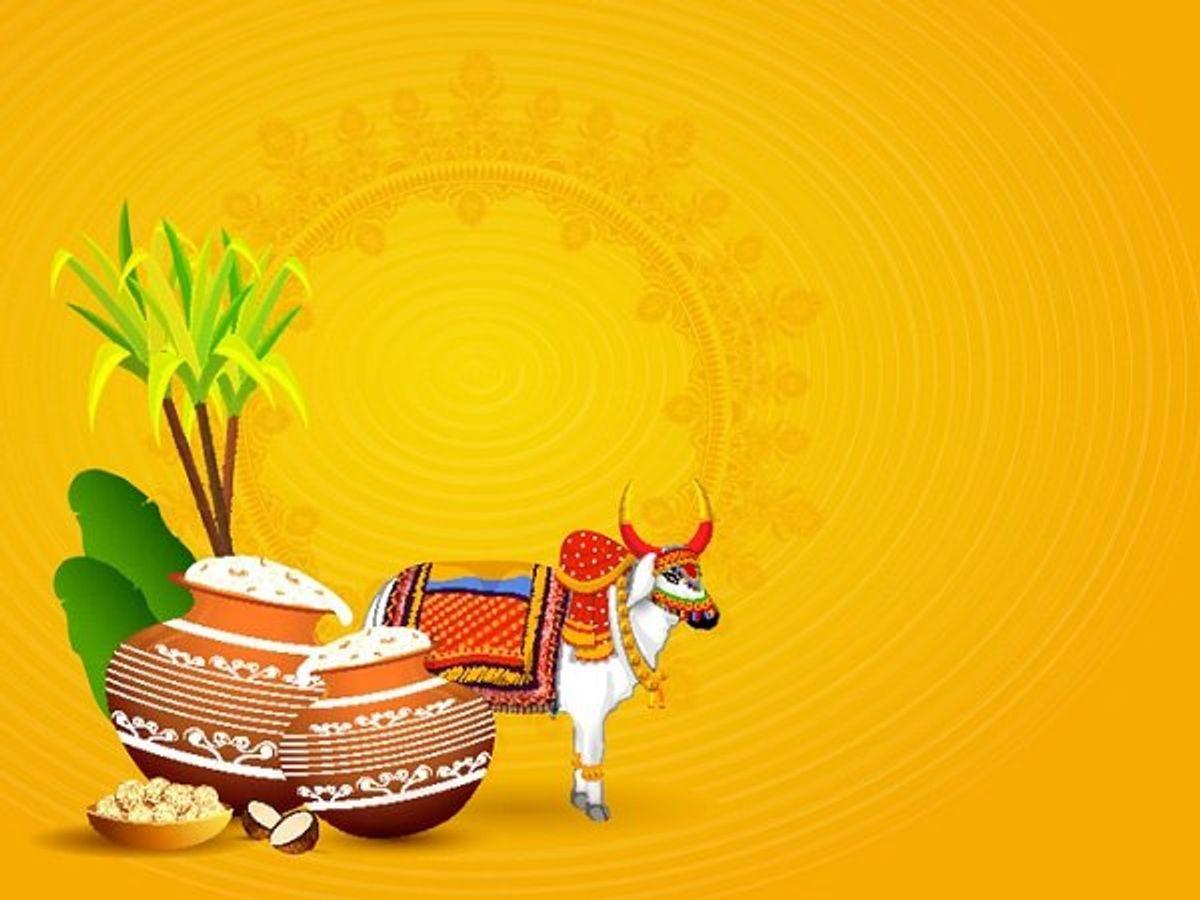 Image Courtesy: Pongal Online
Cows play a very significant role in the festivities that take place during Pongal. A happy Pongal image that has a cow in it truly captures the cultural beauty of this celebration. You can use this template to write your own happy Pongal message or simply send this with a nice text message underneath to share the blessings with your dear ones.
Also Read: Pongal Outfit Inspirations for The Newly Weds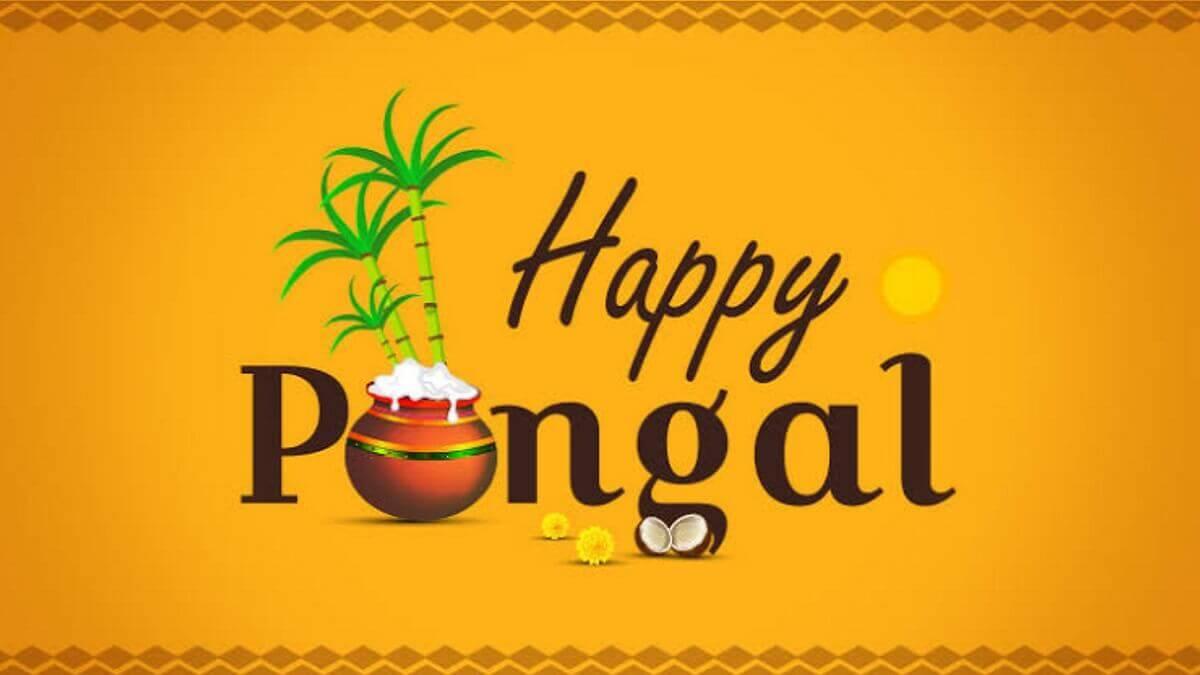 Image Courtesy: Pinterest
A sweet dish is prepped for the festival of Pongal and to celebrate the love for this sweet dish that is synonymous with the Pongal celebrations itself, you can share Happy Pongal images with the mud pot and coconut tree elements. A beautiful happy Pongal image in HD just for you!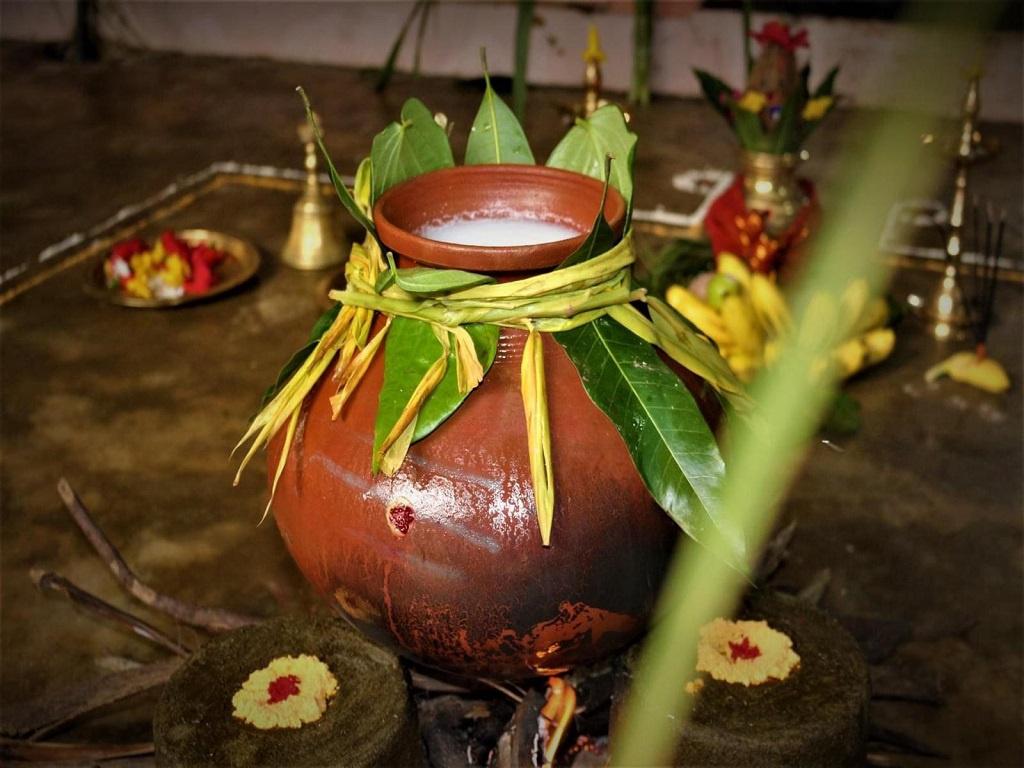 Image Courtesy: Krishi Jagran
Keeping it realistic, you can even share real-time Pongal images to wish your loved ones Happy Pongal. It need not be a template or a certain illustration, the raw unedited images of the way you are celebrating the festival or the elements that capture the essence of the celebrations can be send to your loved ones as one of the Happy Pongal images.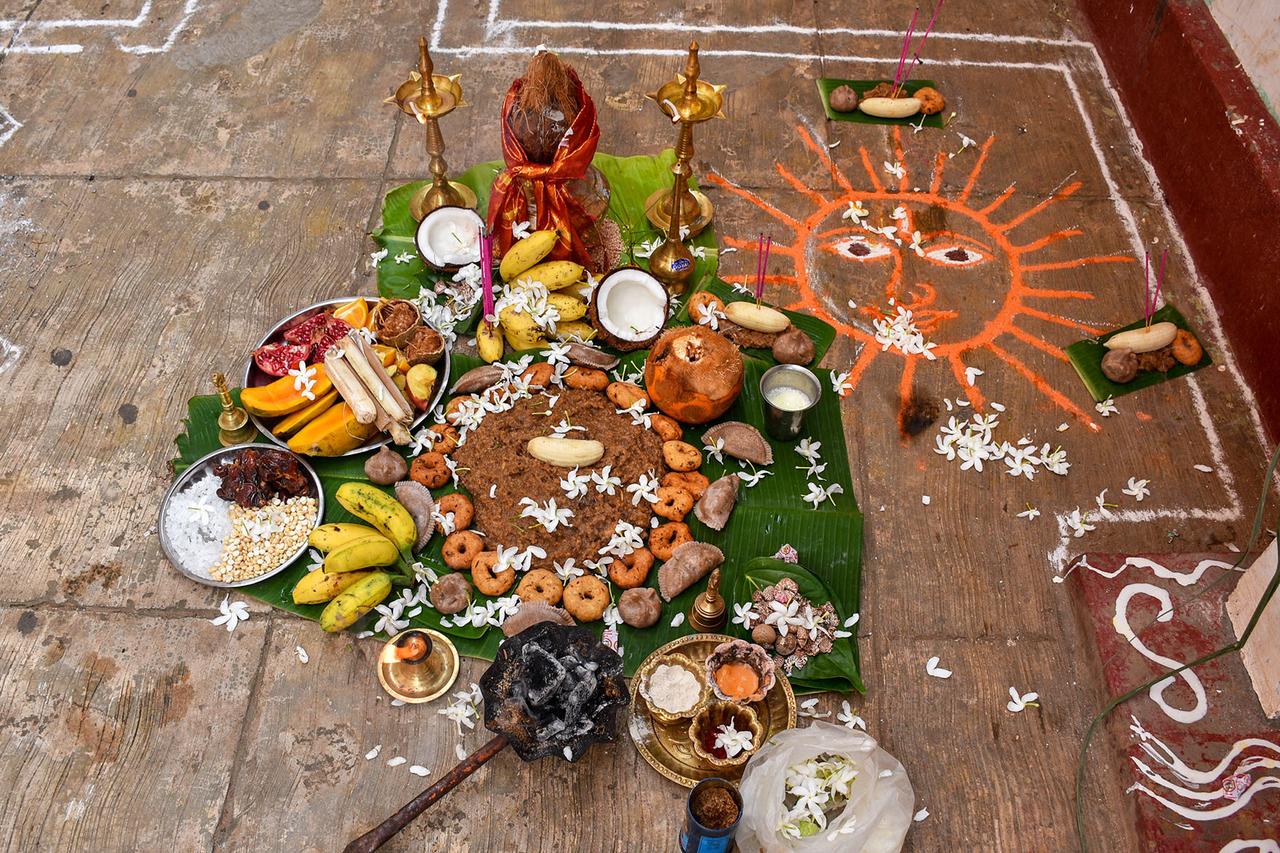 Image Courtesy: Tamil Guardian
Another one of the realistic Happy Pongal Images in HD that shows the festivities that honour the Sun god along with the savoury dishes that make this festival all the more memorable, the rustic yet delicious touch in this picture makes it one of our top Happy Pongal images this season.
Did you find your favourite Happy Pongal 2022 image yet? Let us know in the comments below!
Read More -
Mehndi Design | Proposal Lines | Simple Finger Mehndi Design | Arabic Mehndi Design | Propose Day Quotes for Boyfriend | Wedding Anniversary Wishes for Sister | Change Aadhar Card Name after Marriage | Tamil Wedding Calendar | Simple Mehndi Design | Pre Wedding Quotes | Engagement Anniversary Wishes | Funny Wedding Wishes for Bestfriend | Blouse Design | Rangoli Design | First Night Tips for Bride | Wedding Anniversary Wishes